Where can I find the best views of a city?
I am pretty sure the vast majority of us have thought about that when landing in a new, unknown, or even familiar, place.
The ability to get a bird's view of the city layout, colorful roofs and open skies boost our mood and inspire us to explore every single corner of that place.
After two weeks in Spain, we went back to where everything began: Madrid.  Weary from long walks and heavy days, we decided to take it easy the day before flying back home.
I thought the plan was to visit the football (soccer) stadium (Santiago Bernabeu) but once we were on the street, my husband said he wasn't interested in visiting anymore.  I am not sure what happened and I was not going to drill him with questions since, in all honesty, I am not a fan of football or anything sports related.
With the stadium out of the way (thank goodness!), it was time to explore some of the best viewpoints in Madrid.  And, let me tell you, we were in for a treat! Spain's capital has a lot of viewpoints located in strategic spots and historic buildings.
Here are some great ideas on where to go to have all those wonderful views to you.
Centrocentro Viewpoint
This viewpoint is located on the eight floor of the Cibeles Palace, at 70 meters height.
This palace is well known for its colossal architecture and for being the place where the Real Madrid Club celebrates its victories.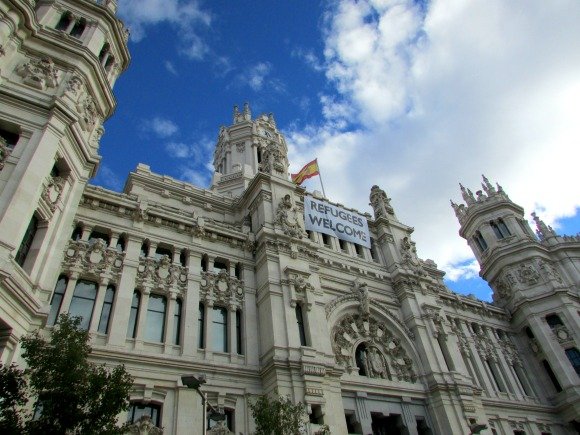 The fountain located in front of the building, featuring the god Cybele, has become a symbol of the city.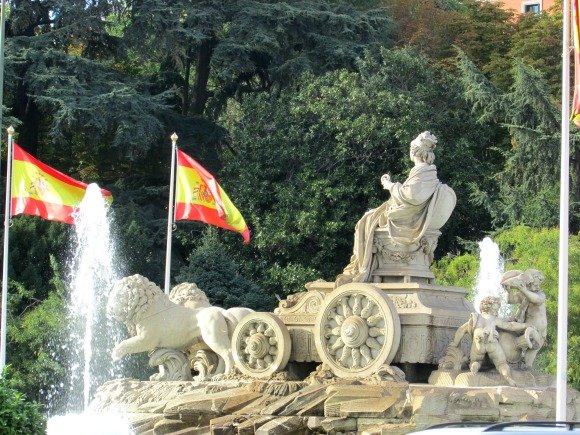 Once at the top, you can get views of part of the Gran Via and Paseo de Recoletos.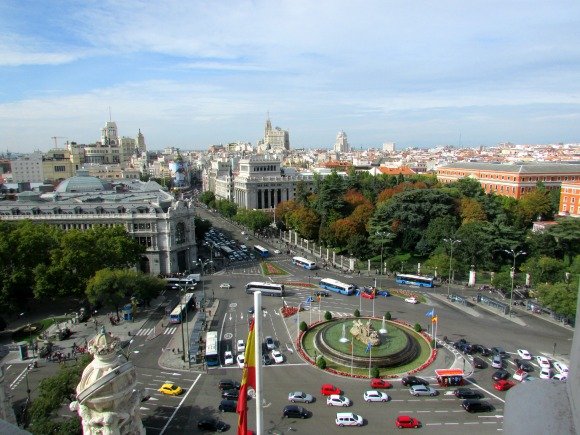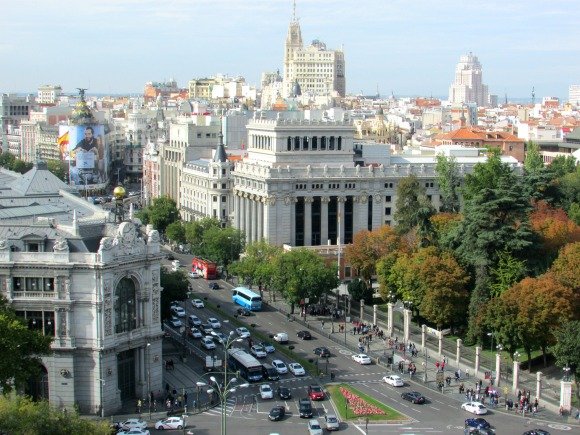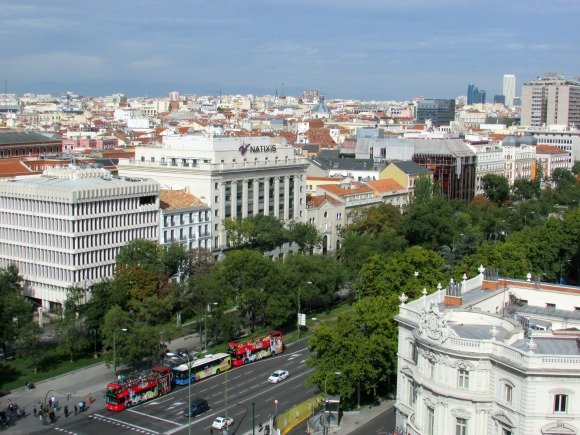 The tallest, most modern buildings and the Torrespaña are also visible from the top.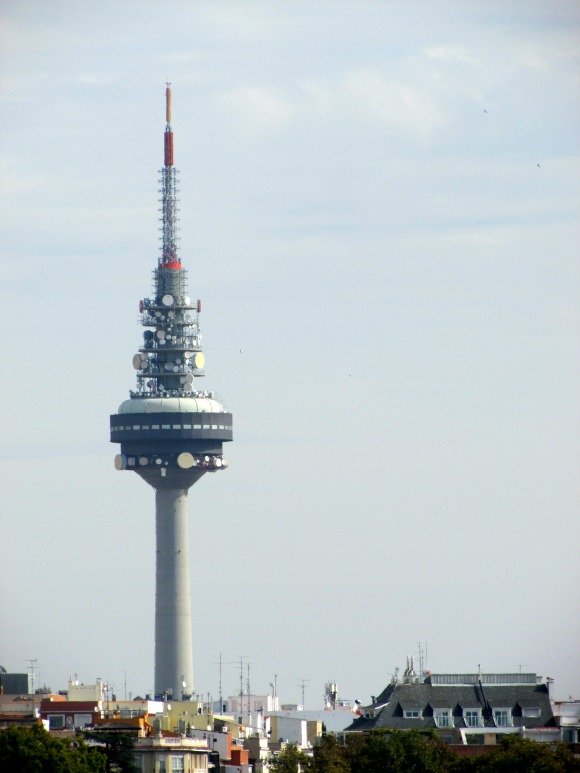 In addition, it is nice to take a good look at the Cybeles Fountain from the top.  Certain features not visible from the ground are can be seen from that angle.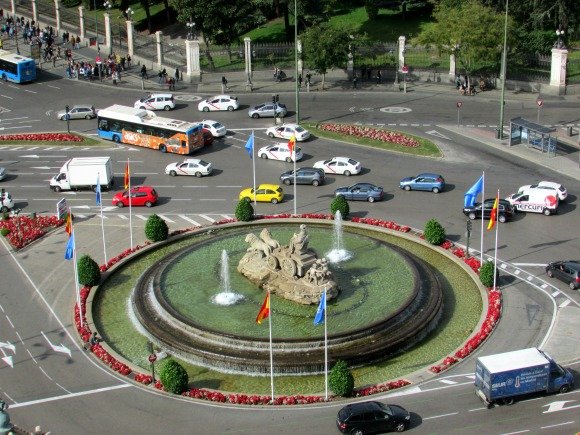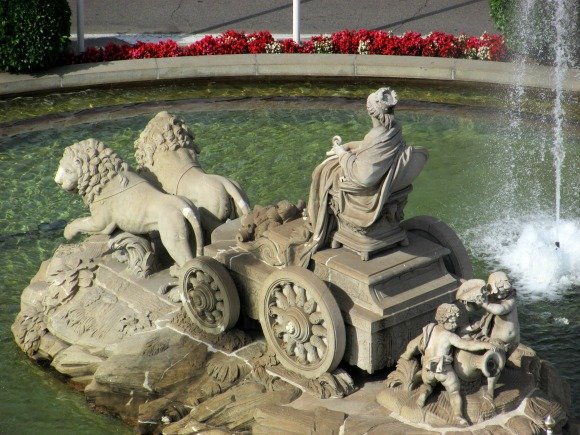 If you go to this viewpoint, take in consideration the following:
It is closed on Mondays
It is opened from 10:30 a.m. to 1:30 p.m. and then, it is closed till 4:00 p.m. Seems like employees take a big lunch break (and siesta)
The Palacio de Cibeles hosts art exhibitions. Make sure you do not make the incorrect line when stopping by.  Ask around since it is kind of confusing
There is a café with nice views on the building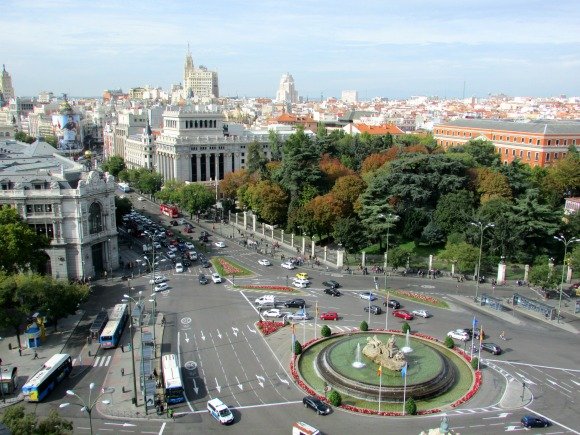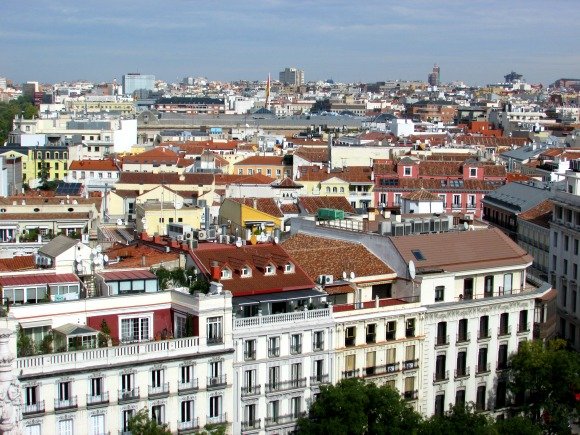 Rooftop of the Circulo de Bellas Artes
This viewpoint is located very close to the Palacio de Cibeles on 42 Alcala.  Actually, I found the views from here more beautiful than the ones from the previous viewpoint.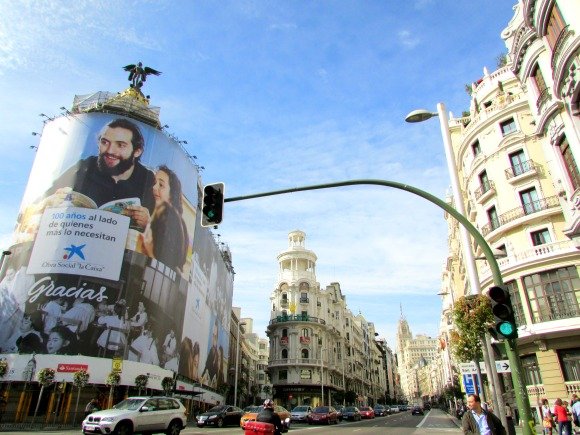 Once at the top, you are going to get a view of the Palacio de Cibeles.  See, I told you it was close.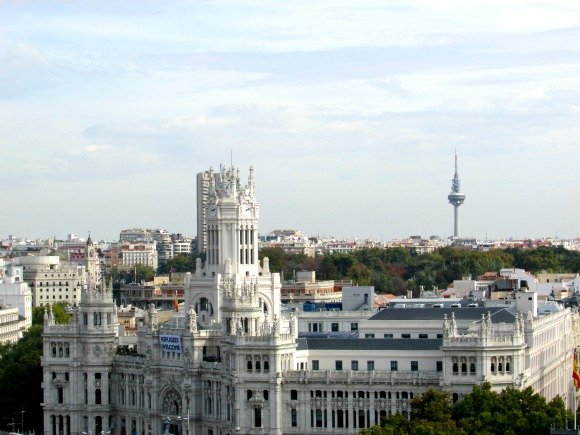 In here, you get closer views of the Gran Via and the famous Metropolis building. I loved those.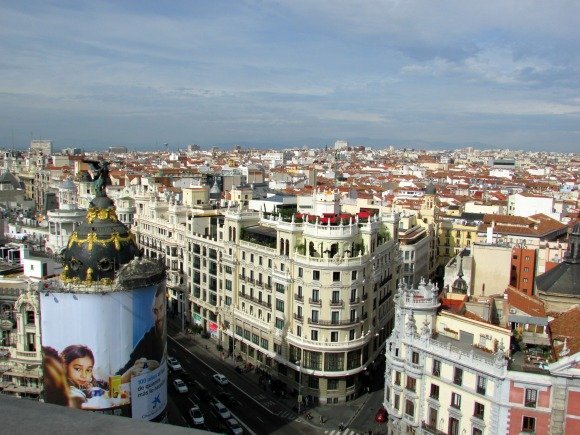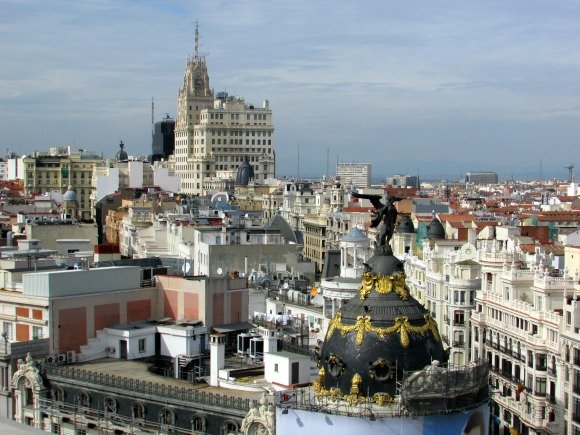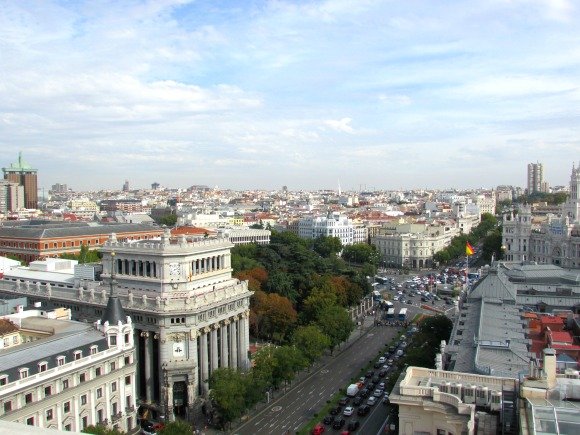 The other great thing is that you get to appreciate the red roofs of the Old City.  I thought that view alone was worth the visit.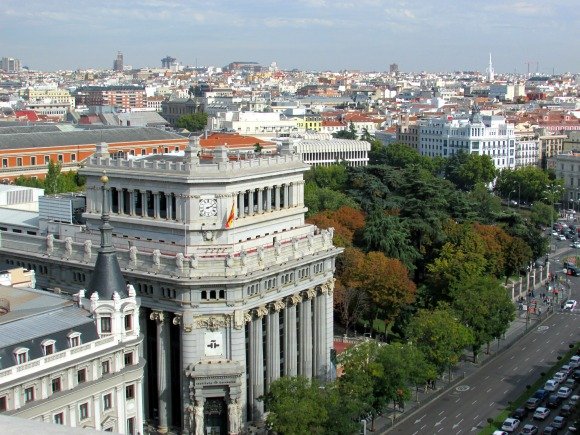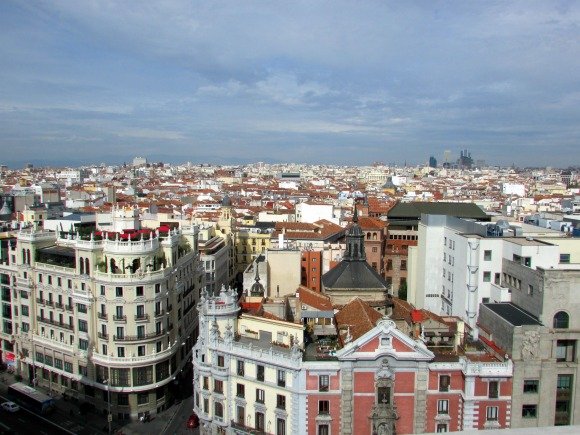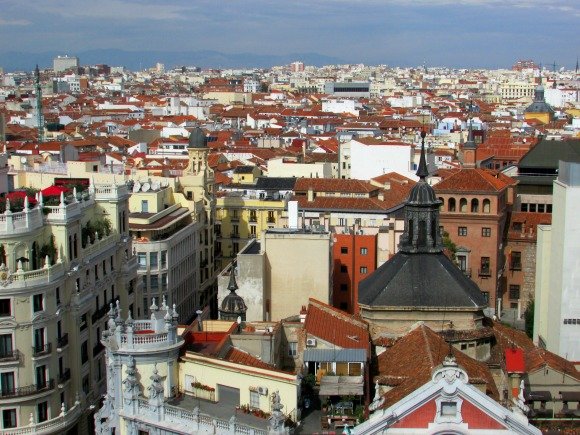 To sweeten the deal, there is a café and restaurant on this roof.  You can grab something to eat and lay down on one of the white beds surrounding the area.  Now, that is cool or what!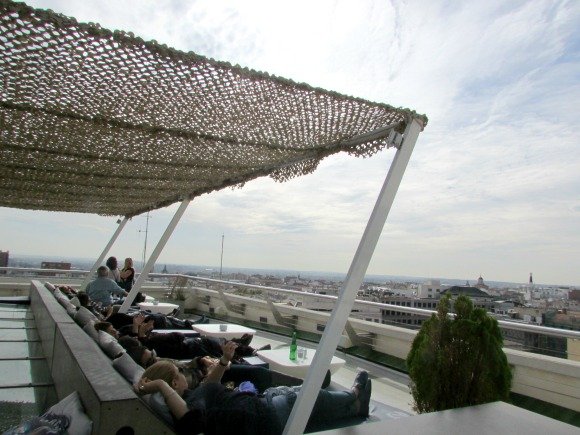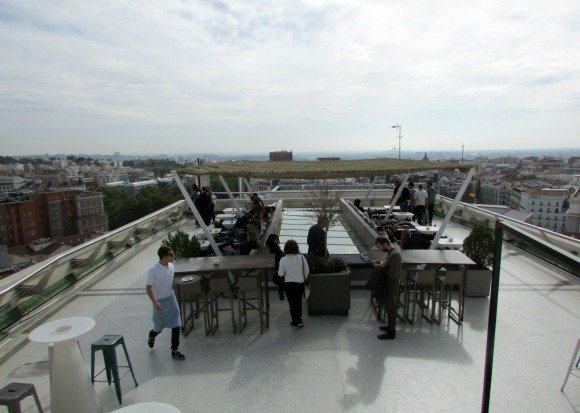 This place felt like the best hidden spot of the city.  I went there following a suggestion from the visitor's center.  I had not seen this place in guidebooks or other online resources.  Therefore, make your way here if you are ready to rest your feet in style.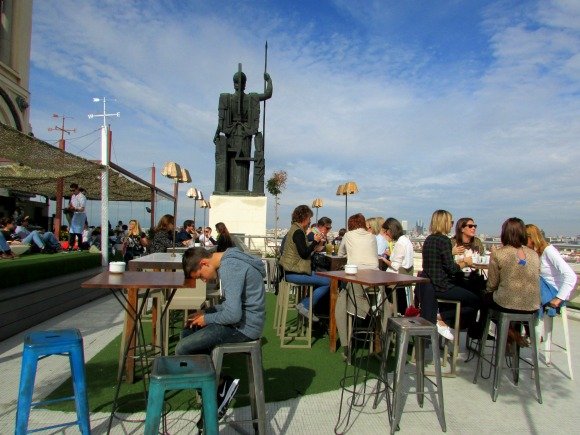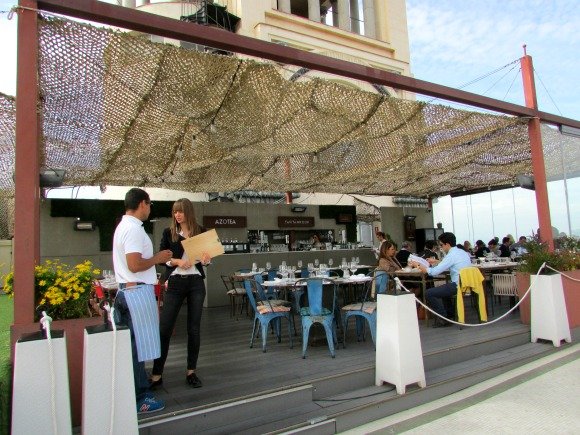 If you go, consider the following:
This place has irregular operating hours. Make sure you double check times before visiting
You can stay up there as long as you want. It doesn't feel crowded or rushed
Faro de Moncloa
This once illumination tower offers views from 92 meters.  It is located in the northwestern part of the city.  That means the views are completely different from the viewpoints in the center.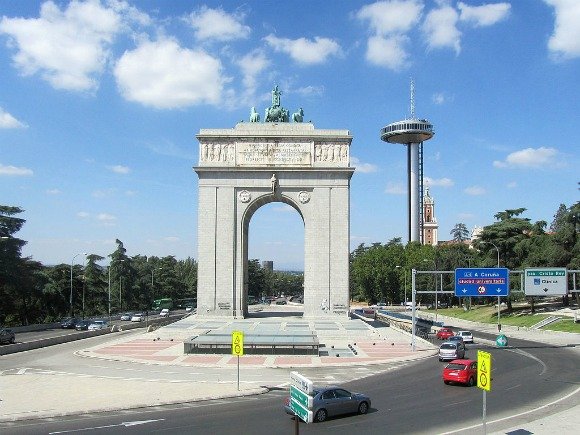 Dome of La Almudena Cathedral
This viewpoint can be accessed from the Cathedral's museum and offers great views of the Royal Palace and its gardens.
Viewpoint at Madrid Rio
Madrid Rio is a huge and modern recreational and cultural area.  In there, there are viewpoints in the Huerto de la Partida.  From there, it is possible to get great views of the Royal Palace, the Almudena Cathedral and several bridges such as the Segovia, Arganzuela and Toledo (dating from the 18th century).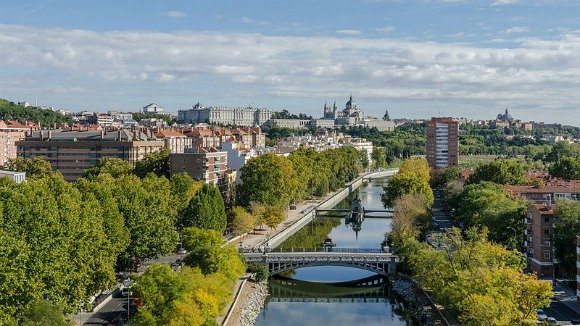 Templo de Debod
This construction, over 2,000 years old, was gifted to Spain in gratitude for helping Egypt to move historical monuments during the construction of the Aswan Dam.  The temple is located on a hill and it is considered one of the best places in Madrid to watch the sunset.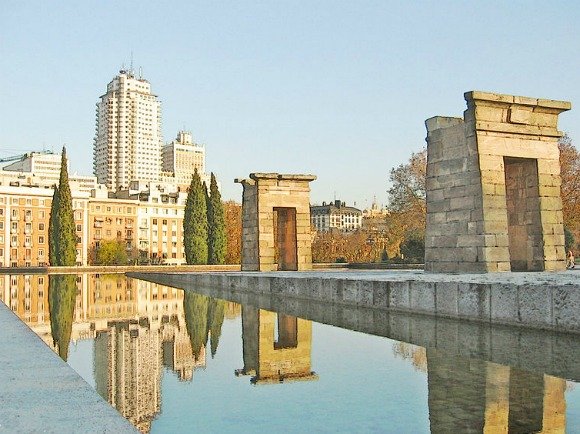 Rooftops
Madrid is a city that never sleeps (in all the sense of the word).  As a consequence, open air, rooftop terraces offer great atmosphere and spectacular views.  There are too many of these to name in here.  Just keep in mind they are located in hotels, cafes and even markets! A simple Google search will point you to the coolest ones.
Without a doubt, we can say Madrid is a city full of spectacular viewpoints.  Use these suggestions to find your favorite one and start seeing life from the top.
Which viewpoints in Madrid have you visited?
Ready to pin? Let's do this!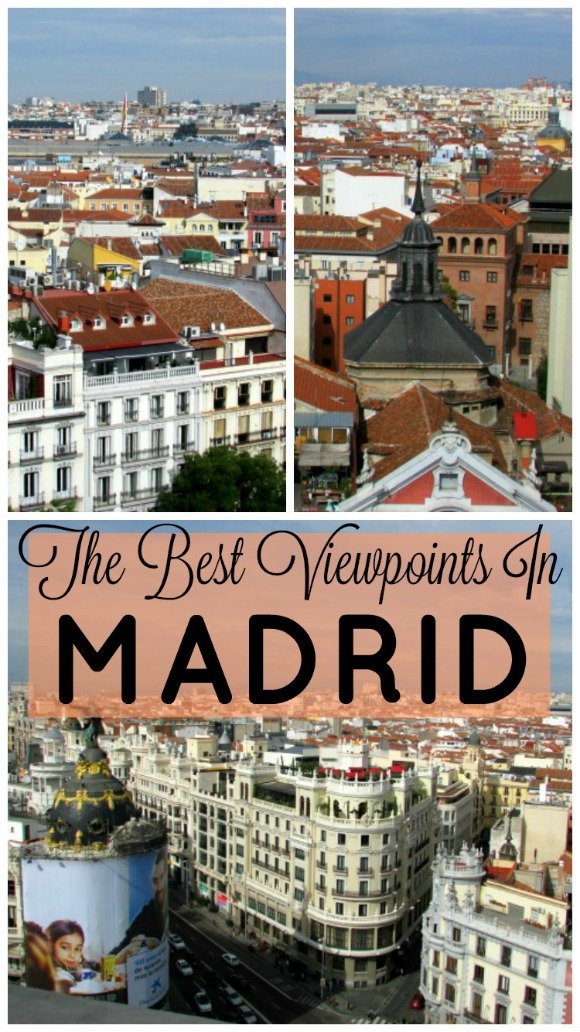 ___

___
This post is part of Our World Tuesday, Wordless Wednesday at Image-in-ing, Wednesday at What a Wonderful World, Travel Photo Thursday at Budget Travelers Sandbox ,  Faraway Files at Oregon Girl Around the World, Photo Friday at Pierced Wonderings, Fly Away Friday at Life in Wanderlust, Weekend Travel Inspiration at Reflections Enroute, The Weekly Postcard at Travel Notes and Beyond  and Weekend Wanderlust at A Brit and a Southerner. Pay a visit to these wonderful blogs!