This article provides vital information that should be considered when staying with friends or family during a vacation.
Lodging is one of the biggest expenses when planning a trip or vacation. Due to that fact, you may feel inclined to reduce those costs by staying with friends or family.  Nowadays, there are other options like Couchsurfing, staying with a host family, or a stay in exchange for working in the property.
There may be a wide array of options but there is one commonality.  You are staying at someone else's house.
In my experience, most family members (or long time friends) would be more than happy to host you for a couple of days.  However, things can turn sour pretty quickly if you do not take the necessary precautions or manage your expectation in a realistic way.
I urge you to consider the following when staying with friends or family.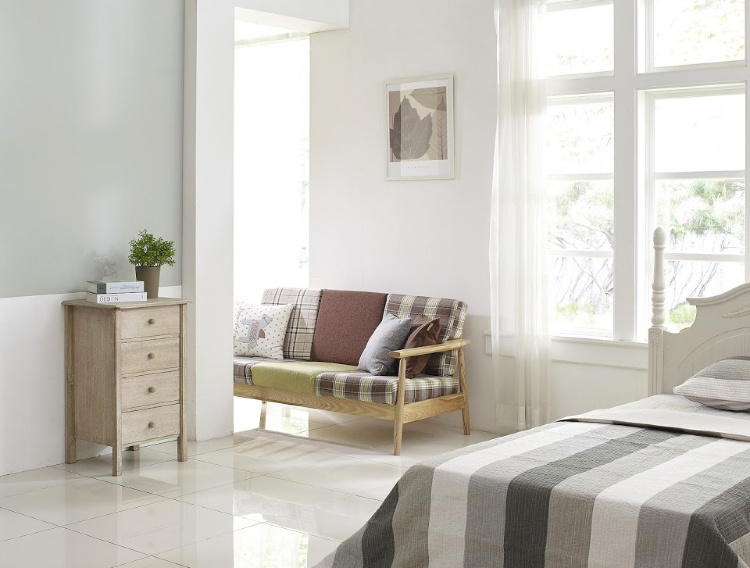 Staying with Friends and Family – Appropriate Considerations and Behavior
Consider you are disrupting your host's routine and adding stress during those days.  You are on vacation or holiday but your host is not.  He or she has to work, do chores, run errands, take care of the kids and on top of that, deal with you.  Are you sure he/she is going to be able to cope with that?
Consider your family's house or apartment size.  Is it reasonable to bring a family of four into a small apartment or house?  Make sure you are not asking for too much.
Ask to stay.  Don't invite yourself, drop by, or force your friends to host you.  This is a recipe for disaster.
If you know your friend is going through a difficult or life-changing (for example, had a baby, surgery, or job loss recently) event, do not ask to stay.
Be prepared for rejection (have a plan B).
Give your host enough time notice.  They may need to prepare or make arrangements.
Consider your friend may need to discuss the possibility of a stay with his / her significant other.  Respect this.
State clearly the amount of time you are going to stay.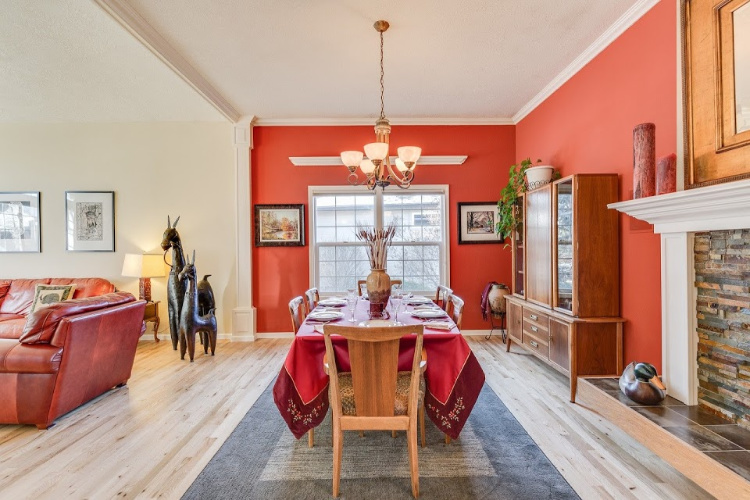 Ask if you need to bring something for your personal use or entertainment.  For example, I lived alone for some time before getting married.  When my family visited, I asked them to bring their own towels since I didn't have enough for everybody.
Discuss food arrangements.  A lot of times, hosts do not mind to share their meals.  However, you should not assume it is going to be like that or that they are going to provide every meal of the day.
Related to the previous paragraph, go to the supermarket (or ask your host to take you) to get breakfast items, drinks, snacks, or similar stuff according to your preferences.  You will feel less limited if hunger attacks.
Make your own transportation arrangements from and to the airport or bus station.  Don't assume your host will pick you up.  If they offer to do this, that is another story.
Bring a gift (preferably, something your hosts can use).
Show good manners and be courteous.
Offer your help on daily chores like cooking, washing dishes, or sweeping the floors.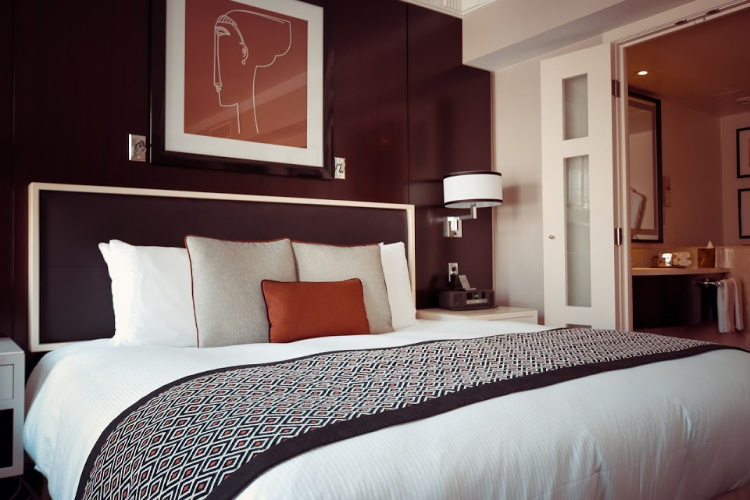 If you are visiting with your kids, monitor their behavior often.  
If you are traveling with pets, make sure your host is aware of this.  They may not be able to host your pet.
Maintain the area where you are sleeping nice and tidy.  If you are sleeping in the living room, prepare the place for day use in the morning or before leaving the house.
Leave clean all the spaces of the house you use.
Accommodate luggage in an appropriate place.
Ask permission to use appliances (for example, washing machine, dryer, blender).
If you damage something, offer to pay for it or replace it.
Show appreciation every time something is provided.
Follow your hosts' instructions or rules.
Make your own plans.  Your hosts are not your personal travel agents.
You should consider offering your hosts a monetary contribution. During your stay, you are consuming products and making a dent in the utility bills.  Plus, your host may be taking you around and inviting you to eat out.  Therefore, think about a fair amount to offer them (it doesn't matter if you think they are financially stable or if they invited you).  This may not be applicable for short stays.  Your host may reject any kind of money (but it is nice of you to offer it).
If your hosts offer to drive you around, for courtesy reasons, you should offer to pay for something like gas, parking, or lunch.
If your hosts offer to show you around, make sure they understand where you want to go. Your idea and their idea of the must-see items may be very different.  It may be better to visit certain places by yourself.
Leave a thank you or send them a card by mail.  The old fashion stuff works better in this case.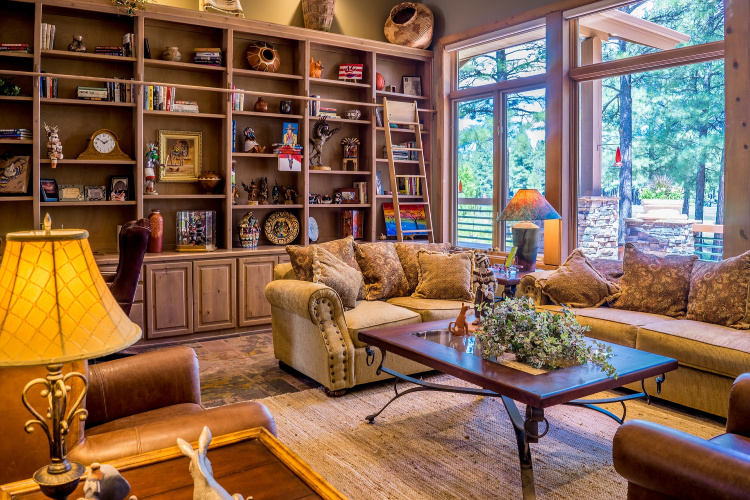 Staying with Friends or Family – Inappropriate Assumptions and Behavior
Assume things are going to go the way you want.
Assume your hosts are going to take time off from work to show you around.
Assume you can use your family's car for your personal use.  In other words, you should make your own transportation arrangements.
Assume you are going to have the same privacy as in a hotel room.
Assume your family is going to pay for attractions' entrance costs or tours.  Don't assume this even if they are going with you to a particular place.
Assume your host know the city and are they live in.  You will be surprised but a lot of people have no idea where to take visitors or how to be a "tour guide."
Move around house items or personal papers.
Take stuff from the refrigerator or pantry without permission
Touch or manipulate what you are not supposed to touch (example, collections, rare or expensive items).
Being nosy.  There is no reason to be looking into closets, closed bedrooms, bathroom cabinets, etc.
Bringing up questionable things that happened in the past.  For example, do not bring up stories (or questions) about ex-girlfriends or ex-spouses in front of the current spouse
Read the correspondence.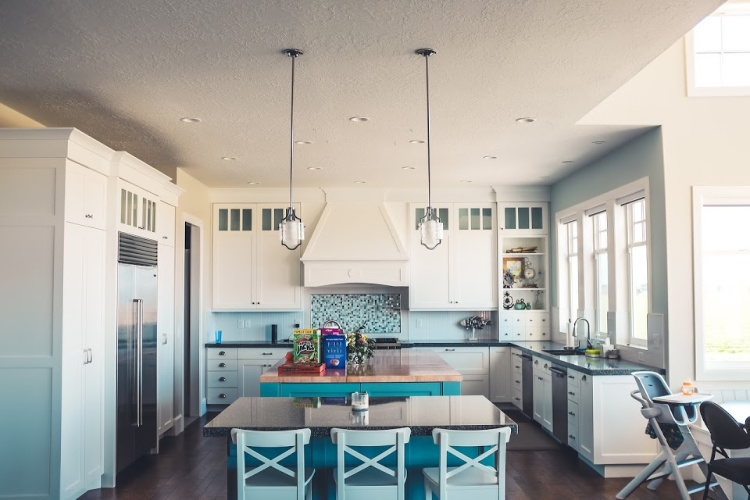 Keep your host late if he/she has to work the next day.
Use the bathroom when your host needs to prepare for work.
Assume you can make unlimited use of computers or phones in the house.
Make unnecessary noise.
Complain.
Be in a bad or negative mood.
Criticize your friend during your stay.  This is very rude for obvious reasons.  If your host overhears you, the relationship can be damaged.
Be rude to your host's kid
Trying to be the parent of your host's kid.  There is nothing more annoying than somebody telling kids that are not theirs not to do this or that. 
Get into personal arguments.
Argue or fight in front of your hosts.
Be rude to your host's pets (or attempting to kick or hit them).
Feed your family's pet inappropriate food.
Use your hosts' personal hygiene items.  Toothbrushes nail clippers, combs, hairbrushes, makeup and similar items are off-limits.
Overstay (unless there is an emergency).
Assume you can stay as many times as you want.
Ask to stay at the house of a person you do not talk to in many years.  Since I live in Los Angeles, you have no idea how many people contact my husband to ask for a stay in our apartment?  The problem is that this people have not talked to my husband in 10 or 15 years.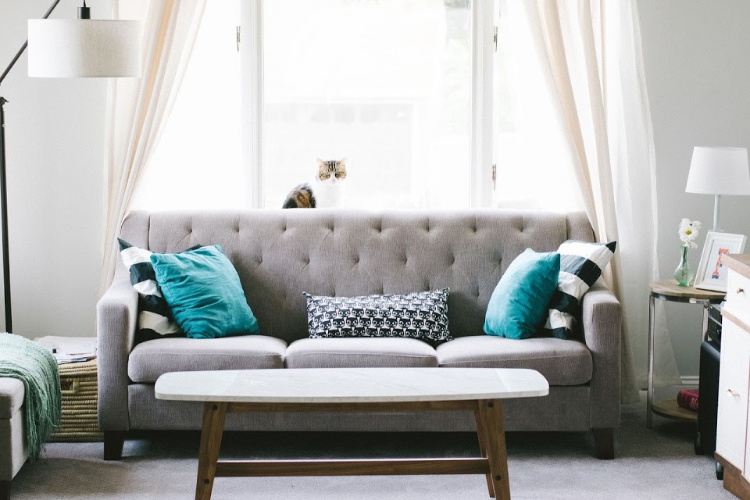 Staying with Friends or Family – What if you are the host?
If you are the one hosting friends or family, I believe you need to ask as many questions as possible.  I know that sometimes this is not a thing with close family members (or it is probably not seen as a nice thing to do).
However, I recommend establishing clear communications to avoid strains in the relationship.  I would avoid hosting people if this will cause you problems with your spouse or children.  For obvious reasons, I would avoid situations that jeopardize your mental well-being.
Feel free to say no.  Some situations are not realistic at all.
If you are hosting, make efforts to provide a private or semi-private space to friends and family.  Cleanliness is a very important consideration.  You may need to deep clean (one of those cleaning frenzies that are done once or twice per year) your entire living quarters.
Lastly, if you decide yo host an individual, couple, or family, make sure to have fun.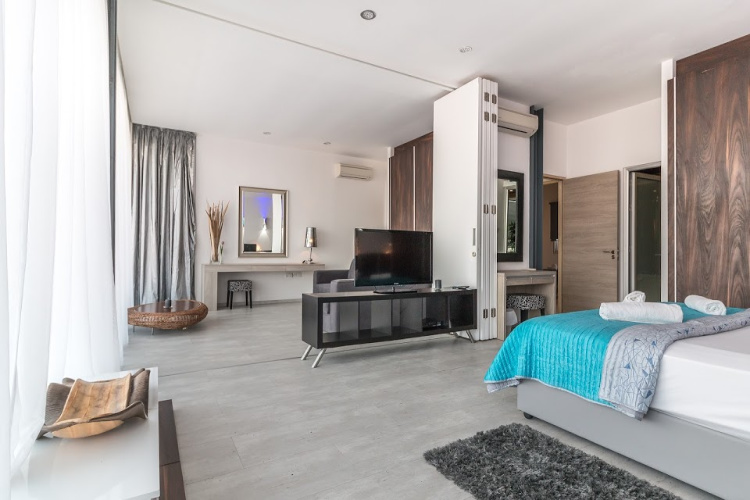 More of Travel
How to Travel with the Correct Attitude
Break the Routine and Add More Adventure to Your Life
Most Insane Moments in my Travels
What do you think needs to be taken into consideration when staying with friends or family?