Sometimes, you have a unique experience in the place you are least expecting it.
For example, my husband experienced his first snowfall in Arizona.  Yes, you read that correctly.  He saw snow falling from the sky in a place associated with extreme heat and deserted environment.
We were in a small, hard to reach town in Southern Arizona at a 5, 538 ft elevation (1,688 m).  This place has a population of about 5,000 and it is located in the heart of the Mule Mountains.
Now, you will ask what we were doing in such a remote place.  That is not difficult to answer.  In a way, we were following the lead of those who got established in the area, in search of riches, more than a hundred years ago.
The complex mining infrastructure and huge pits left by them are big draws to modern visitors.  However, it is not only that.  The town has developed a distinct character, like no other place in the United States.
Here are 8 reasons why you should consider visiting Bisbee.
One of the Most Famous Mining Towns in the West
Bisbee was founded as a copper, gold and silver mining town in 1880. Even though thousand of sites like this exist in the world, Bisbee proved to be one of the riches producing nearly three million ounces of gold and more than eight billion pounds of copper (silver, lead and zinc were extracted from the soil too). Because of that, the town is known as the "Queen of the Copper Camps."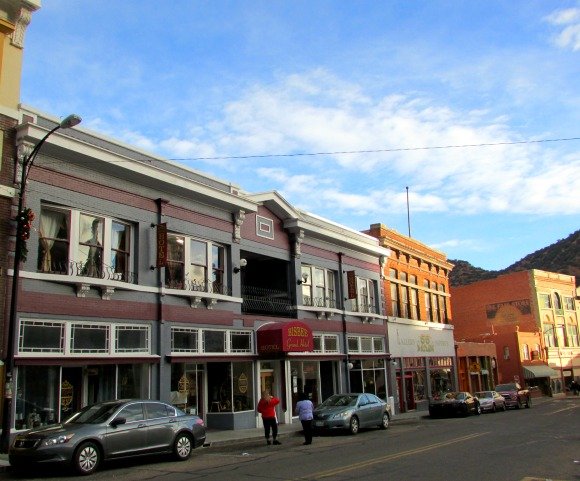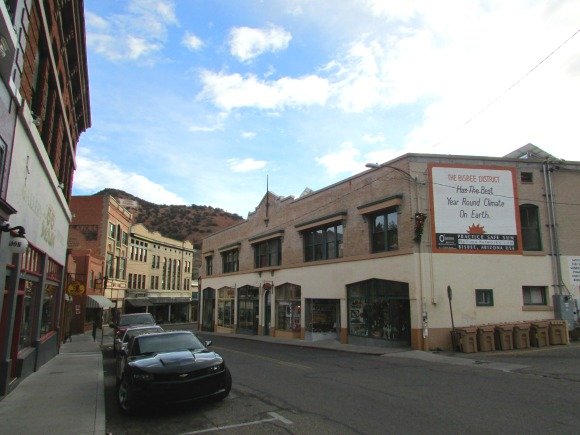 The town's rowdiness put it in the map too.  The notorious Brewery Gulch had about 50 saloons and brothels.  This bad reputation exalted it to Arizona's hall of fame. With its two sisters, Jerome (the wickedest town in the West) and Tombstone (The town too tough to die), it completes the trilogy of dishonorable mining towns (that everybody wanted and wants to visit).
Bisbee fame continues to grow.  In 2016, it won the title of Best Historic Small Town in both Sunset magazine and a USA Today online reader poll.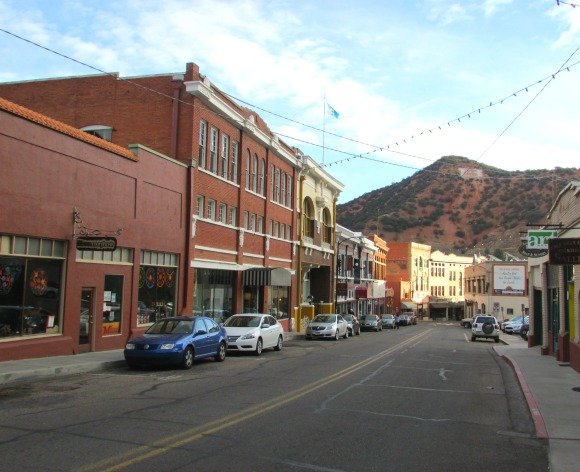 Beautiful and Colorful Old Town
The old part of the city surprised me.  I love to visit small towns and this one is like no other I have seen.
The area is notable by Victorian houses and art deco buildings painted in bright and cheerful colors. The streets are walkable and the center can be explored in several hours.   What is more, small businesses offering all sorts of good can be visited.  This feels like a breath of fresh air in a time when everything is so commercialized.  Plus, do not forget about the food!  I am licking my fingers thinking about the delicious dishes and strong coffee I had in the area.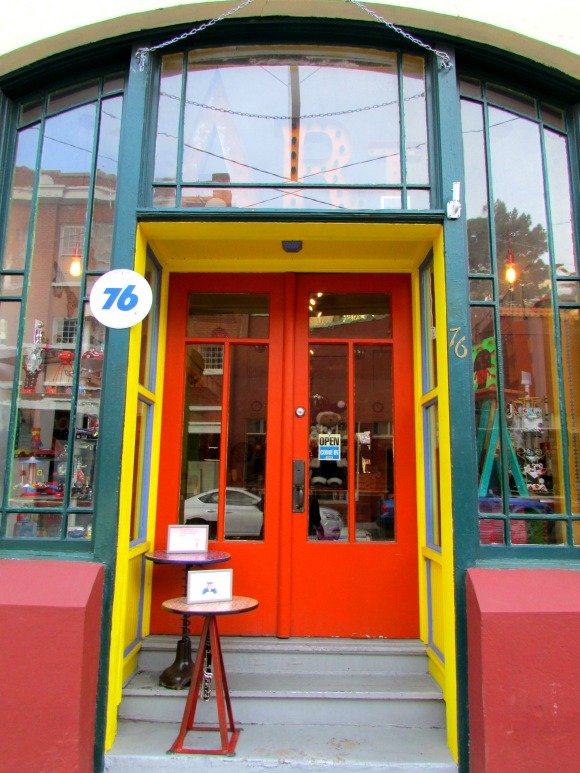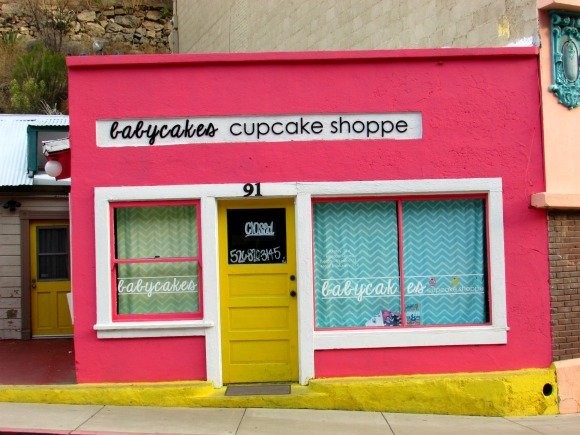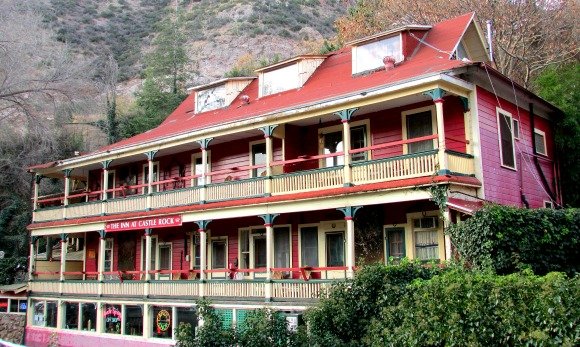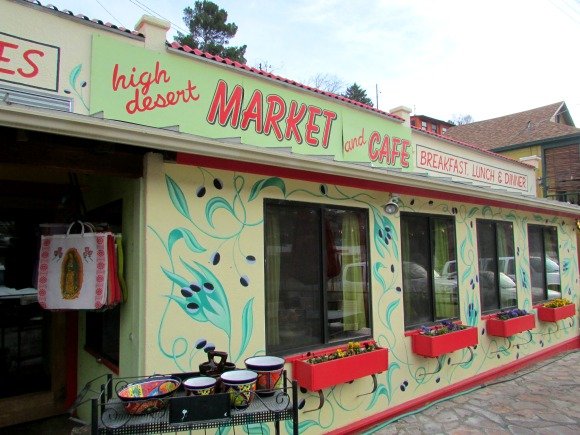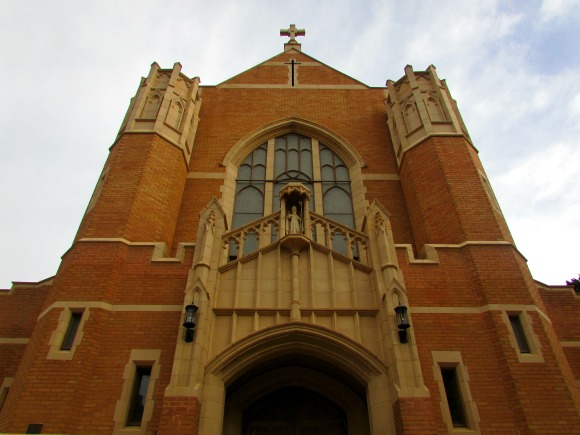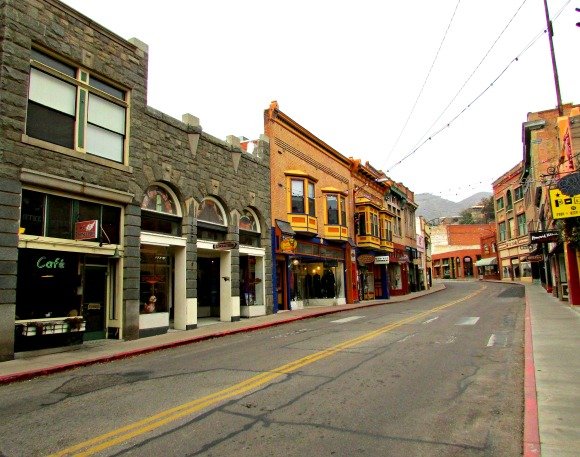 The Fly Contest
When I was walking around the center, I noticed several buildings were decorated with big flies.  That didn't look normal, so, I said to myself: "Something is going on in here."
Finally, I found a sign explaining the reason.   In 1912, after years of battling with typhoid fever problems, the Commercial Club of Bisbee created a contest to get rid of flies.  Contestants had to kill the flies and save them in order to show proof of how many they have killed.  Supposedly, the winner killed within 5,000 to 50,000 flies (as reported by the Bisbee Daily Review).
I have a lot of question concerning the contest but I have not been able to find a lot of information.  For example, I cannot find facts linking typhoid to flies.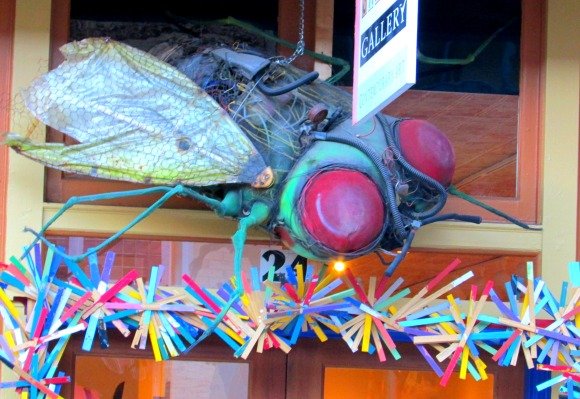 Unique Hotels
The Copper Queen Hotel is an architectural gem and the longest continuously operated hotel in Arizona.  It was constructed to provide lodging to mining investors and dignitaries.  Nowadays, the hotel is renowned by its paranormal activity (it has been features in TV shows).
We stayed at the Bisbee Grand Hotel which features antiques, fine art and Old West touches.  No two rooms in this place are equal.  We stayed in the bird room and it was quite the experience (stuffed birds served as ornaments).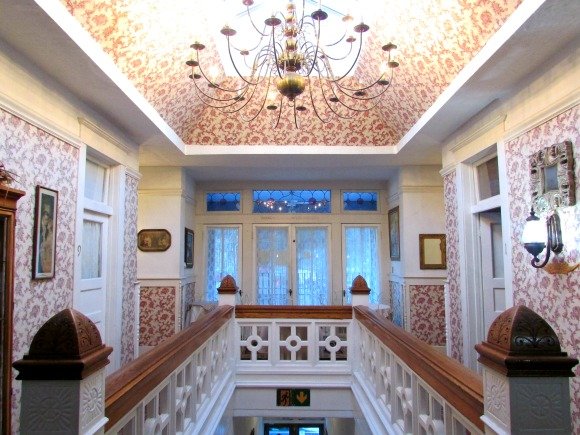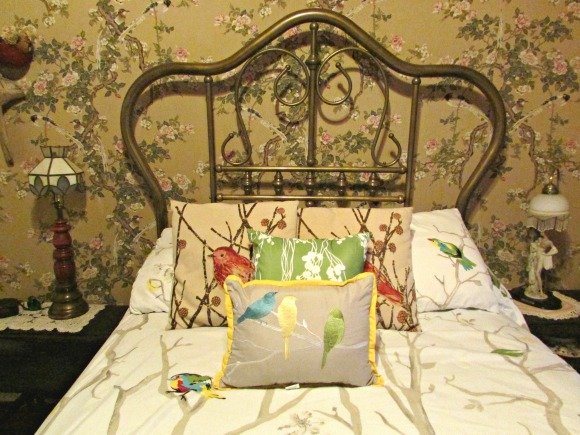 Street Art
It was interesting to find street art on different spots in town.  Some paintings were nothing special but others had charged political and social themes. Bisbee is located about 15 miles from the Mexican border.  As you can imagine, the movement of people from one country to another has been a topic of conversation for many years.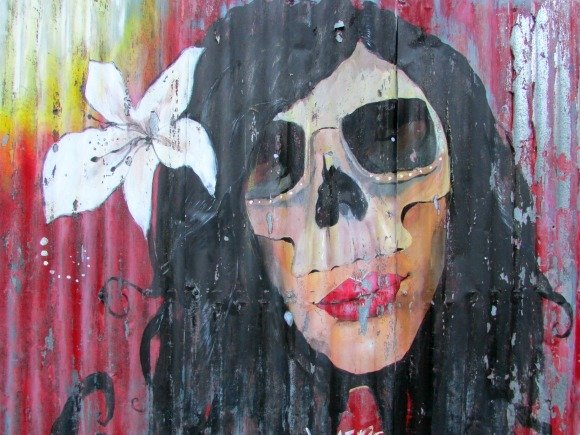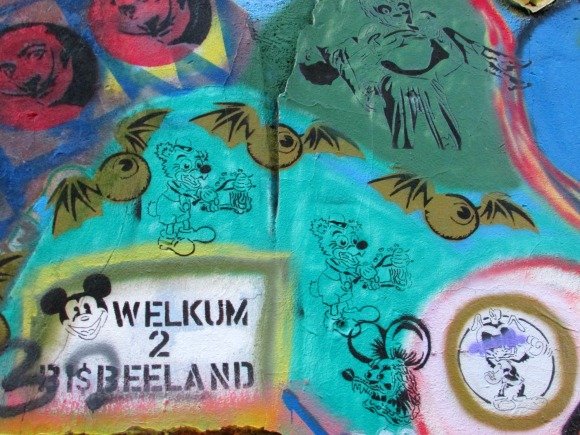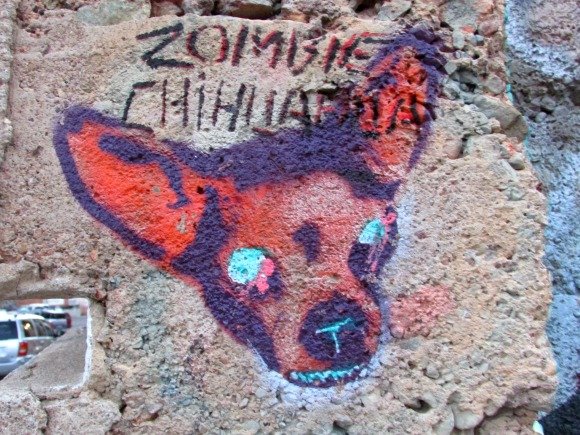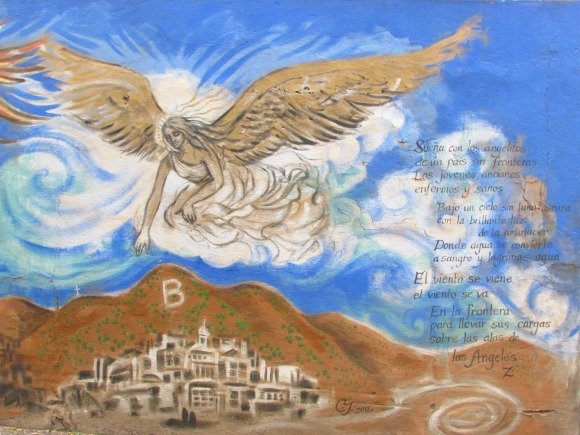 Quirkiness
A lot of places want to show to the world how cool they are by painting its streets with colorful art.  They may be cool but that doesn't mean they are quirky, authentic and free-spirited.  Bisbee is all that and more! I do not think I have to convince you of this one.  The pictures will talk by themselves.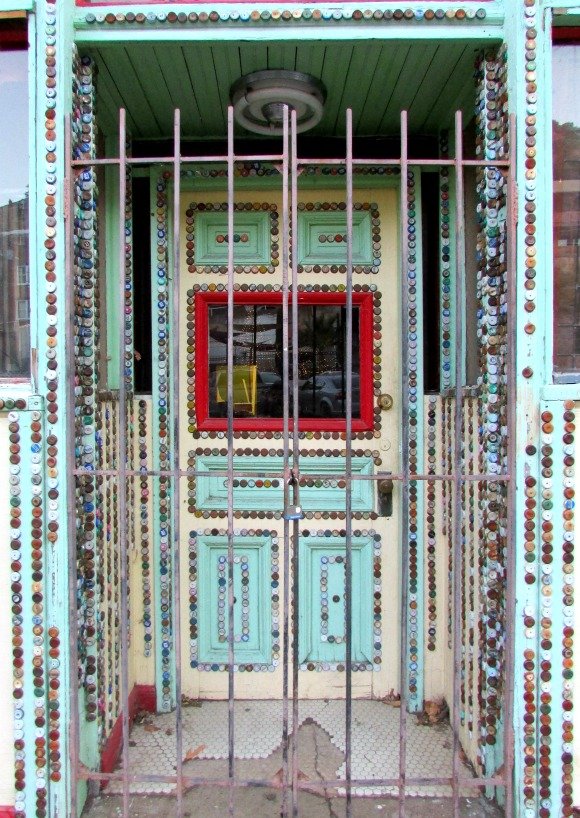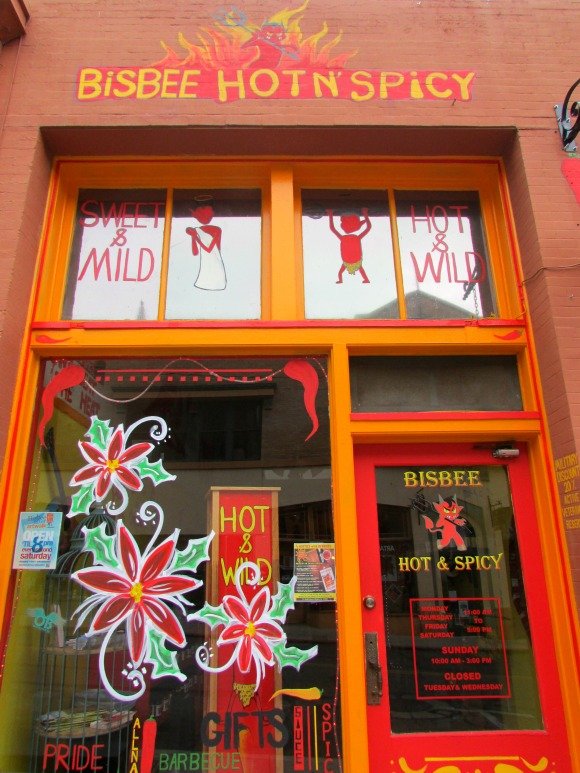 Bisbee Mining & Historical Museum
Do not overlook this museum!  I am going to tell you why.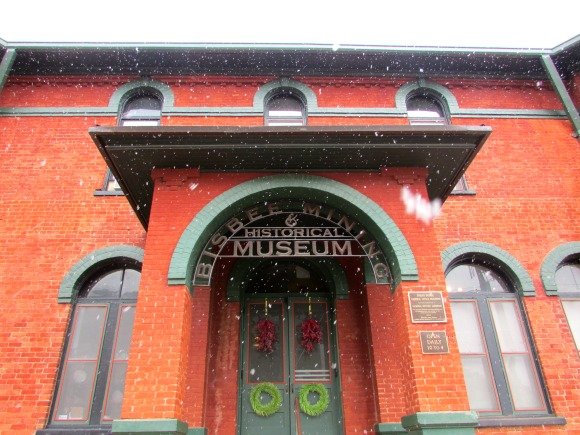 This place is affiliated with the Smithsonian Institution and it has an exhibit that looks into the lives of the settlers of the town.  The displays are so interesting that I ended up reading each description.  Once precious metals were extracted from the soil, the fame of Bisbee spread as a wild fire.  People from many races and countries came to the area searching for a piece of the pie.  Exhibits describe who dominated the camps and who had the lower paying jobs.  All I am going to say is that they had the problems we have in the present.  Sadly, we have not progressed a lot.
The mining camps were settled for gold, silver and copper but other precious minerals were unearthed.  For example, turquoise is a byproduct of copper.  The museum has outstanding samples of what was taken out of the mines.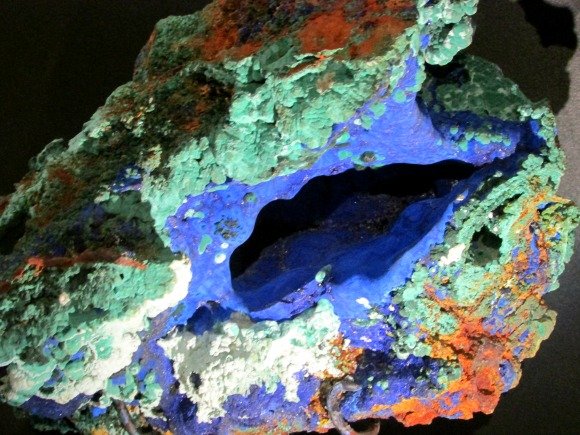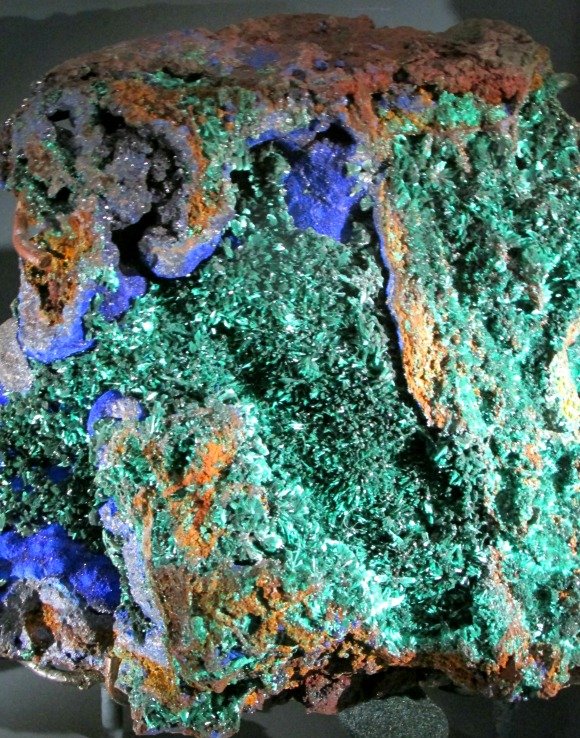 The Mines
Last but not least, if you come to Bisbee, you have to visit the Copper Queen Mine. The development of this mine led to the growth of the town and its surrounding suburbs.  Guided tours are offers by former employees and you get to dress as a miner.  We weren't able to visit the mine because of the snow but I have heard rave reviews about it.
In addition, it is nice to stop by the Lavender Pit, an open pit copper mine located south of town.
Bonus: 1,000 Stair Climb
The town is famous for a bizarre physical challenge: a five kilometer run through the city's 1,034 stairs.  For what I read, the event gets very lively and visitors even sing to the participants while they are running.
It is difficult for me to stop writing about Bisbee.  It is a town I enjoyed a lot.  If you are in the Tucson area, make some time to stop by this historical and quirky town!
Would you visit Bisbee?
Ready to Pin? Let's do this!