This article discusses the best beach resorts in El Salvador! Get ready to discover some awesome places!
El Salvador may be the smallest country in Central America but that doesn't make it less gorgeous than other destinations in the area. The land features beautiful turquoise beaches, surfing spots, and awe-inspiring landscapes. 
Having a cinematic backdrop of volcanoes, its capital, San Salvador is home to a national theatre and multiple museums. Other major touristic attractions include the Ruta de Las Flores, Suchitoto, El Boqueron, Santa Ana, San Miguel, and the Conchagua Volcano.
However, the beaches in El Salvador are the real show stoppers.  This where you are going to find some of the best vibes, restaurants, views, shopping, and relaxation.
That is why this guide concentrates on showing you the top-notch beach resorts in El Salvador. If you are traveling through this small Central American country,  look no further because we have got you covered.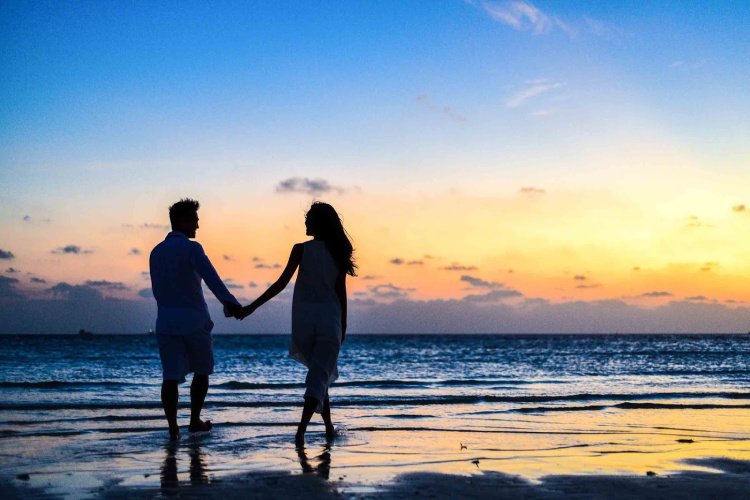 About this Guide
As the name implies, this guide will cover beach resorts in El Salvador.  To further clarify, this guide will not include hostels, accommodations with shared bathrooms or guest houses.
I am grouping resorts by price range. In order to do this, averages for the months of May, June, and July are used.  This should give you a good idea of how much to budget for a trip. Keep in mind prices fluctuate due to several reasons (seasons, demand, good or bad press, structural changes, etc.) As an example, I observed hotels discounted 40% to 50% during the northern hemisphere summer.
In addition, we are basin our price categories on double occupancy. Resorts included here have good to excellent ratings.  
Most of the hotels featured here offer daily passes or use of facilities with a minimum of consumptions for non-guest.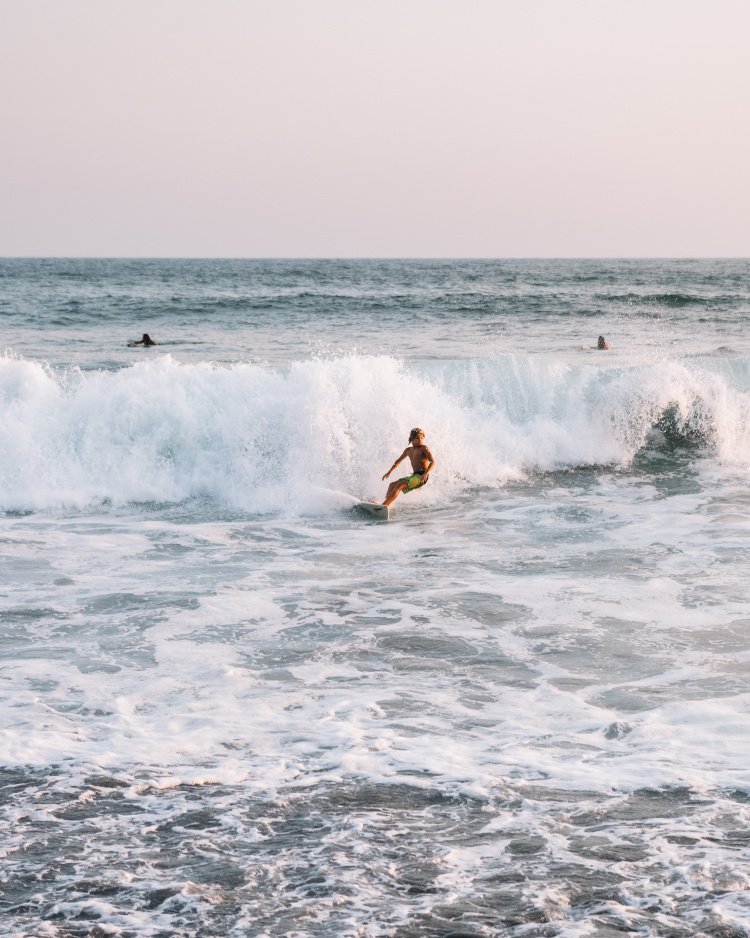 Beach Resorts in El Salvador – Under $100
Hotel Tunco Lodge
Distance from the Airport: 25 miles
Tunco Lodge is located at the heart of El Tunco Beach, one of the most popular beach resort areas in El Salvador.
Amenities include an outdoor pool, game room (with ping-pong and pool tables), terrace with hammocks, lounge and TV area.
The 24 hours desk can help you to book tours or answer questions about moving to other hot spots in the country. 
There are two on-site restaurants specializing in seafood dishes, local cuisine, coffee, and cocktails.  You are within walking distance from many more restaurants and street food joints.
Roca Sunzal Hotel
Distance from the Airport: 25 miles
Roca Sunzal gets exceptional reviews year after year.  Guest rave about the excellent service, impeccable facilities, and romantic feeling.  Another loved featured is the included breakfast with most bookings.
If you stay here, you will be located meters away from El Tunco and El Sunzal beaches.  But, to be honest, you can spend the majority of the time in the hotel. I mean, you will have a pool, sun deck, restaurant, bar, and coffee shop.
If you want to stay active, the staff can help you to rent water sports equipment or arrange fishing excursions.  And, do not forget about the weekdays happy hours!
Hotel Estero Y Mar
Distance from the Airport: 13 miles
This is a unique place since it features 4 outdoor pools, spa, solarium, and wellness packages.  It is the ideal place to renew while staying right in front of the beach.
The hotel is located in Playa Pimentel, a lower-key area that is not visited by the masses yet.  Expect to have the place all to yourself.
The other neat feature is that there is a forest/protected reserve in the vicinity.  You can book walking and canoeing tours if desired.
Beach Resorts in El Salvador – $100 – $150
Atami Escape Resort
Distance from the Airport: 29 miles
If you are looking for exceptional beach resorts in El Salvador, then Atami Escape Resort should definitely be on the top of your list because they are unrivaled. The staff at Atami Escape is known to be friendly, helpful, knowledgeable, and goes above and beyond for their customers.
At this resort, you will find surf lessons, delicious dishes, breathtaking ocean views, and comfortable accommodation. When you book a room here, you will have access to perks like free WiFi, private parking space, complimentary toiletries, bed linen, and more.
The hotel is well-known for its ocean-filled pools.  People even pay a day fee to swim in them.
With a perfect blend of luxury, comfort, and nature-induced serenity, this jewel is situated meters away from Playa El Palmarcito and close to El Zonte. At the same time, it is not far from nearby attractions and provides a breezy drive to the airport.
Los Farallones
Distance from the Airport: 24 miles
If you are in search of luxurious and exquisite suites, then Los Farallones has a fleet of matchless cabana suites to sweep you off of your feet. In addition to that, the facility has beautiful five-star rooms. All rooms are well decorated, well lit, and have air conditioning.
You will have extensive room features in your package plus a refrigerator, flatscreen TV and private beach. Los Farallones also offers top-grade bridal suites, especially for wedding ceremonies. 
When it comes to food, Los Farallones stands out from its competitors because of its diverse dishes (Peruvian ceviche, grilled octopus, shrimp-stuffed fish). They have a charming, cozy, and fine-dine atmosphere in addition to an on-site bar, a go-to place for margaritas, mojitos, and caipirinhas. 
Mandala Eco Villas
Distance from the Airport: 22 miles
If you are into sustainable travel, you'd be happy to know the Mandala Eco Villas have an environmental-friendly building. Visitors are bound to love the huts and outdoor showers at this resort. The rooms here do not have air conditioning, rather a huge fan that keeps the atmosphere cool (but it is part of the charm).
Moreover, the pool area at Mandala Eco Villas is a great place to hang out in the morning and especially at night. If you are looking for a beach resort to relax and enjoy the Salvadoran atmosphere, then Mandala Eco Villas qualifies as an excellent candidate.
The food quality and drinks here are excellent, and the staff knows the importance of going the extra mile for customers. This place is not just an average resort but gives out a very unique and eco-friendly vibe.
Hotel Palo Verde
Distance from the Airport: 31 miles
Palo Verde is an exquisite boutique hotel situated in the heart of El Zonte. The resort features a seafood-focused restaurant, an outdoor swimming pool, a bar, and a beautiful garden. 
When you are booking accommodation at this resort, you are also signing up for 24-hour front desk service, room service, airport transfers and free WiFi throughout the resort's property. 
Palo Verde also has a diverse fleet of rooms, all of which are super comfortable, neat, air-conditioned and feature a flat-screen TV. The surroundings of the resort are beautiful, so each room on-default has a spectacular view which adds serenity to your overall experience. 
The food scene at Palo Verde is perfect, and the restaurant features a variety of cuisines. Moreover, the guests at the resort can enjoy their special a la carte and continental breakfasts.
In other words, whether you are a visitor or a resident, do not be reluctant to visit Hotel Palo Verde because they speak your language. The resort's location is an excellent spot to spend a remarkable evening with your significant other.
Hotel Casa de Mar
Distance from the Airport: 25 miles
Casa de Mar Hotel offers a beautiful beachfront, an outdoor pool, and spectacular views of the sea. The staff, owner, and manager at Hotel Casa de Mar are highly accommodating, helpful, and friendly. Breakfast is included in tooms rates. 
Pictures do not do justice to the eye-catching views from room-windows at this resort. Sleeping with the sound of waves splashing right beside you is an experience you are destined to remember for a long time.
Thrilling surfing experiences are a plus if you are coming here for a weekend getaway with your family. Breaks such as La Bocana, La Bocanita and Conchalio are located nearby. The hotel is also a good spot for couples hunting for honeymoon destinations.
Beach Resorts in El Salvador – $151 – $200
Acantilados
Distance from the Airport: 23 miles
Acantilados is a luxurious hotel situated a few steps away from Playa El Majahual. The hotel features an appetite-friendly restaurant, an outdoor infinity pool, free private parking, and a bar. The garden outside the hotel adds to the beauty of this place and is an ideal place to spend a quiet evening.
The rooms are very well-lit and given the building's unique aura, the moonlit night views from the hotel room windows and terrace deserve a special mention.
Playa El Tunco and the Puerto La Libertad are located about a mile away from Acantilados, so the place has several nearby attractions.
They have a unique location, and the hotel's architecture is distinct from other hotels in the area, which makes it truly stand out.
Beach Resorts in El Salvador – Over $200
Puro Surf Hotel
Distance from the Airport: 30 miles
The Puro Surf Hotel overlooks the ocean and entices guests with healthy food, open-air restaurant, and multiple pools.
While you plan on attending the on-site yoga and gym classes, you can also have babysitting services on request. At Puro Surf, they also have a surf training performance academy so their visitors can have a complete watersports experience.
Each room features an awe-inspiring ocean view, flat-screen TV, and luxurious private bathrooms.
Puro Surf's restaurant features some delicious, mouth-watering dishes (tuna poke, ceviche, fish tacos, artisan sandwiches). Breakfast is included in your accommodation package and in addition to the restaurant, there is also an on-site bar.
Las Flores Resort
Distance from the Airport: 86 miles
Designed to make you drool, Las Flores boasts a romantic restaurant right at the beach. Las Flores has managed to stand out from similar resorts in the area because of its exclusive spa and surf school services. Children's playground and a business center are additional amenities of this luxurious resort. 
Every modern at Las Flores resort is properly air-conditioned and designed to provide maximum comfort. In addition, you will have at your disposition organic soaps, coffee/tea maker, fluffy towels and daily maid service.
At the beachfront restaurant, you can enjoy dishes such as grilled salmon, stuffed corvina and Angus filet. The bar serves smoothies, juices, energy drinks and a wide assortment of alcoholic drinks.
As a guest, you can explore the hiking trails nearby and visits local destinations (Bahia de Jiquilisco, Laguna de Alegria). The Las Flores resort easily qualifies as one of the top beach resorts in El Salvador.
More of El Salvador
To get familiarized with the beaches in El Salvador, make sure to read my article specializing in the topic.
The Best Beaches in El Salvador
For more of El Salvador, here are some additional articles:
The Colorful Town of Concepcion de Ataco
Exotic Fruits Discovered in El Salvador
In which beach resort have you stayed in El Salvador? What are your recommendations?
Pin "Best Beach Resorts in El Salvador" for later!