Would you like to visit the best San Luis Obispo wineries in California? This article lists the recommended ones to check out. Get ready for some wine-tasting fun!
If you're in California, you need to go wine tasting.  And, if wonderful wine is what you are looking for, you should check out the San Luis Obispo wineries. 
From smooth-tasting Chardonnays to relaxing sceneries, the vineyards, and wineries listed here offer the perfect getaways from the hustle and bustle of city life.
Please note: This article contains affiliate links, meaning I may earn a commission if you make a purchase by clicking a link. Of course, this comes at no extra cost to you and helps me to keep offering solid information to readers.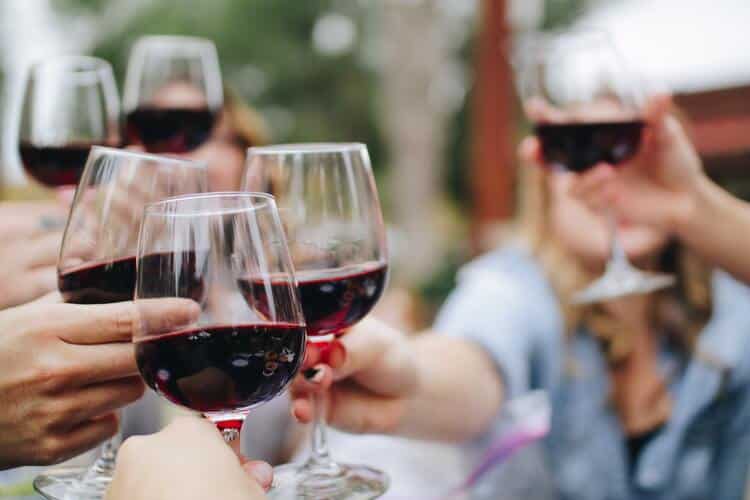 Best San Luis Obispo Wineries
Alright, this is when things get interesting.  Below you will find the best wineries in SLO (for real!).
And, so we are on the same page, this article focuses on wineries near the city of San Luis Obispo (not farther than 10 miles from the city).  This is not a comprehensive San Luis Obispo wine county guide (or, in other words, there are no Paso Robles recommendations here).
Stephen Ross Winecellars
Stephen Ross Winecellars is a partnership between winemaker Stephen Ross's vineyard, the Stone Corral Vineyard, and other vineyards within Edna Valley. It's run by a husband-and-wife team, and you can stop by to drink wines derived from Pinot Noir, Chardonnay, and a selection of other grape varieties. 
The winery has an intimate tasting room, and its pleasant staff will give you an educational experience that will deepen your appreciation for wine. Outdoors, you can marvel at the vineyard's hilly backdrop and grape fields as far as the eye can see.
The winery opens for wine tasting from Friday to Sunday between 11 AM and 5 PM.
Distance from San Luis Obispo: 4.5 miles
Filipponi Ranch
Filipponi Ranch offers some of the best wine-tasting experiences in San Luis Obispo. The ranch sources its grapes from the finest vineyards in the locale, harvesting them by hand and turning them into impeccable bottles of wine. A visit to this ranch will have you sipping wine in the tasting room of its original ranch house while marveling at its beauty.
Filipponi Ranch also has a picnic area for guests after their wine-tasting session. You can have lunch al fresco or play bocce ball while bathed in the shade of the ranch's sycamore trees.
You can visit Filipponi Ranch every Thursday to Sunday between 12 PM and 5 PM. Email info@filipponiranch.com to book a reservation.
Distance from San Luis Obispo: 5 miles
Tolosa Winery
Vintner Robin Bagget was initially drawn to Edna Valley with dreams of owning a cattle ranch. Thankfully, an epiphany made him change course. Four decades later, the Tolosa Winery is now renowned for its Chardonnay, Pinot Noir, and Primera wines. 
Tolosa Winery invites you to visit Edna Valley in the flesh, promising an exceptional wine-tasting experience. Their knowledgeable and hospitable staff will show you around and help you discover its wines and the wonders of Edna Valley.
The winery opens daily from 11 AM to 6 PM, except on Thanksgiving and Christmas. You can book a visit via this link.
Distance from San Luis Obispo: 5 miles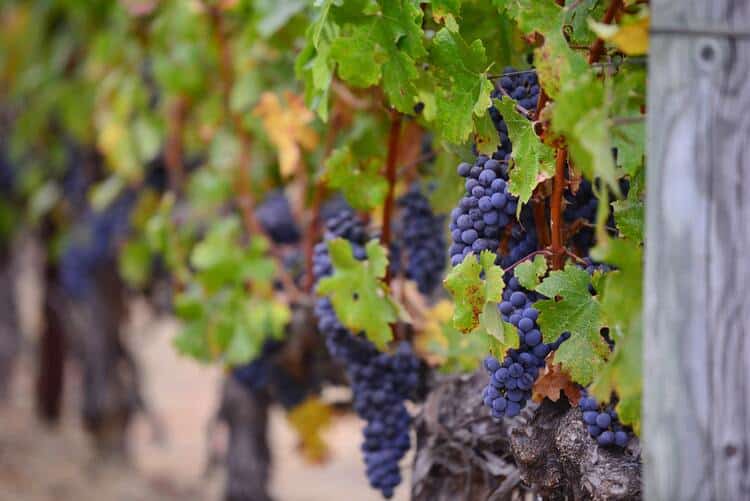 Autry Cellars
Autry Cellars encourages guests to taste their wines, unwind, and appreciate life in their beautiful vineyard. While you sip on their exclusive wines, you can enjoy the stunning views of the clear blue Californian skies.
The winemaker, Steve Autry, pivoted from a career in aerospace research to artisan winemaking in 2001. His belief that the secret to great winemaking involves a melding of science and traditional art is evident in every glass and bottle of Autry Cellars wine.
Autry Cellars opens from 11 AM to 5 PM Tuesday to Saturday and 11 AM to 4 PM on Sundays. You can call its tasting room at 805-546-8669 to book a same-day reservation. Otherwise, book your reservation here.
Distance from San Luis Obispo: 5 miles
Biddle Ranch Vineyard
Since 2012, Biddle Ranch Vineyard has opened its doors to wine tasters across the United States. It's one of the coziest San Luis Obispo vineyards you can visit, offering beautiful sceneries as you sip wine by the glass, flight, or bottle on their relaxing outdoor patio.
This vineyard offers a mix of Central Coast varietals and blends and its estate-grown Chardonnay. Also, you can enjoy their wine while helping a charitable cause. 
When you purchase their Biddle Ranch Pinot Grigio, Biddle Ranch donates a portion of the proceeds to Jack's Helping Hand initiative, which helps children struggling with cancer. The charitable cause was founded in memory of the owner's son, Jack.
You can sleep over at the Biddle Ranch's Vineyard House. Book your stay here.
Distance from San Luis Obispo: 6 miles
Sextant Wines
Sextant Wines has three wineries in San Luis Obispo County: a location in picturesque Paso Robles and two tasting rooms in Edna Valley. 
The former location offers breathtaking views of rolling hills, and you can watch the staff make wine. Meanwhile, in Edna Valley, you can choose between sipping wine in a 100+-year-old General Store or basking in the sun within a stone's throw of the Gourmet Deli. 
The winery in Paso Robles welcomes winetasters daily between 10 AM and 5 PM. The tasting room at the Gourmet Deli opens 10 AM to 3 PM (Monday to Thursday) and 10 AM to 4 PM (Friday to Sunday).
The General Store is open from 10 AM to 4 PM (Monday to Thursday) and from 10 AM to 5 PM (Friday to Sunday). Request a reservation here.
Distance from San Luis Obispo: 6 miles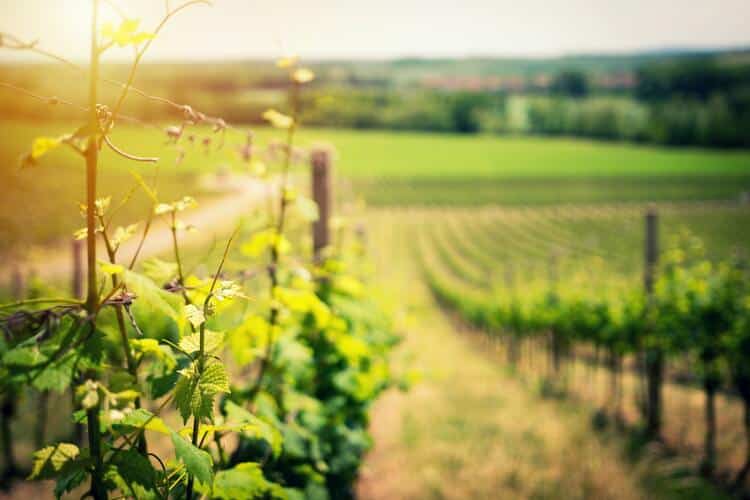 Claiborne & Churchill Winery
Established in 1983 by a husband and wife team, Claiborne & Churchill Winery specializes in premium dry wines. A trip to this winery will have you experiencing some of the finest wine-tasting SLO has to offer while you drink in stunning views of the California Central Coast's maritime valleys.
Environmentally-conscious wine aficionados will be delighted to know Claiborne & Churchill Winery stores its wine in a pioneering and eco-friendly straw bale cellar. The structure keeps the wine at a constant temperature without mechanical heating or cooling.
Claiborne & Churchill Winery opens its gates to customers from 12 PM to 5 PM every day (except for major holidays). Call (805) 544-4066 to book a reservation.
Distance from San Luis Obispo: 7 miles
Edna Valley Vineyard
Established over three decades ago, the Edna Valley Vineyard is among the oldest SLO wineries you can visit to taste some of the finest wine San Luis Obispo offers. Nestled between San Francisco and Los Angeles, they specialize in wine made from grapes grown only in the cool growing season.
Expect to take in the breathtaking views of the iconic Islay Peak volcano while sipping on the winery's award-winning Chardonnay, Merlot, Cabernet Sauvignon, Pinot Noir, Pinot Grigio, and Sauvignon Blanc wines. 
The vineyard opens its gates to customers daily between 10 AM and 5 PM. Book a reservation through this link. 
Distance from San Luis Obispo: 6 miles
Ancient Peaks Winery
All wineries mentioned above are located south of San Luis Obispo in the Edna Valley area.  Ancient Peaks is located in the opposite direction: north!
This is a winery for those who want to experience something different.  The wines here come from the Santa Margarita AVA (vs the Edna Valley AVA, the terroir is different).  Plus, it is a completely different vibe.
The winery's gorgeous tasting room, with outdoor and indoor sitting areas, offers two different wine tasting experiences and wines by the glass.  
The food from the in-house restaurant is to die for.  Even if you do not order a full meal, it is recommended to pick some appetizers to go with the wine.
The tasting room opens daily from 11 AM to 5:30 PM.
Distance from San Luis Obispo: 10 miles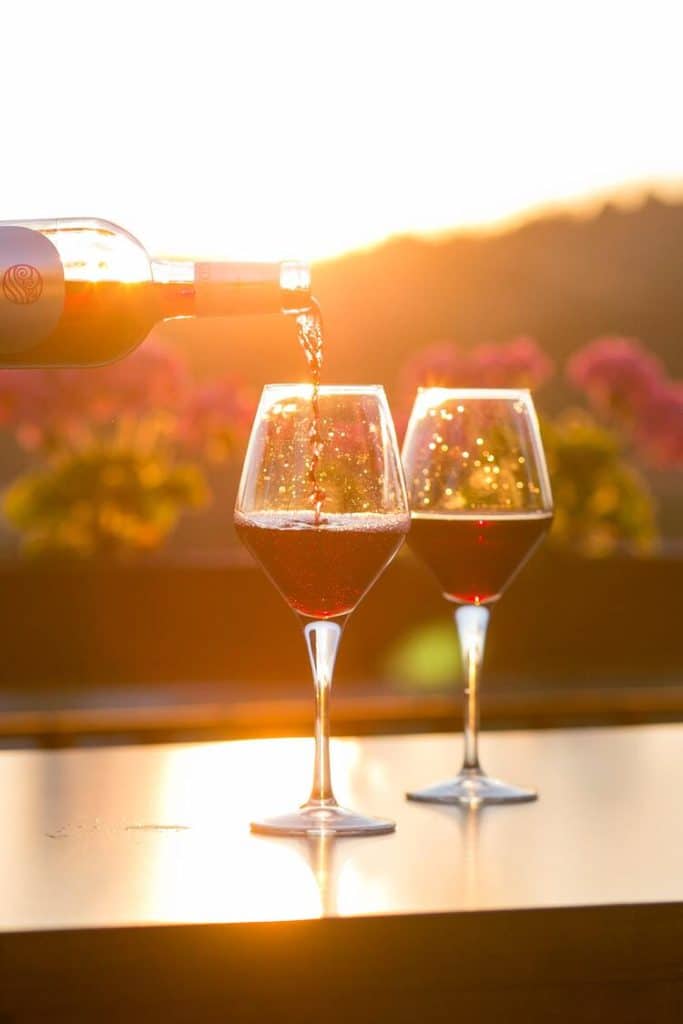 Wine Tasting Near San Luis Obispo
I have provided plenty of recommendations but I feel like I cannot close the article without mentioning Laetitia Vineyard & Winery.
Since I opened the article stating my recommendations are about 10 miles from San Luis Obispo, I have included this winery in its own section because this place does not meet that criterion.  Laetitia is located 20 miles south of San Luis Obispo.  A little bit further away but still within a reasonable distance.
What makes Laetitia a must vist?  Well, they specialize in sparkling wines.  They have been in business for a long time.  So, they know what they are doing and you can have the opportunity to taste the amazing result.
They offer tasting flights featuring still white and red wines as well.
The tasting room opens daily from 10 AM to 5:30 PM.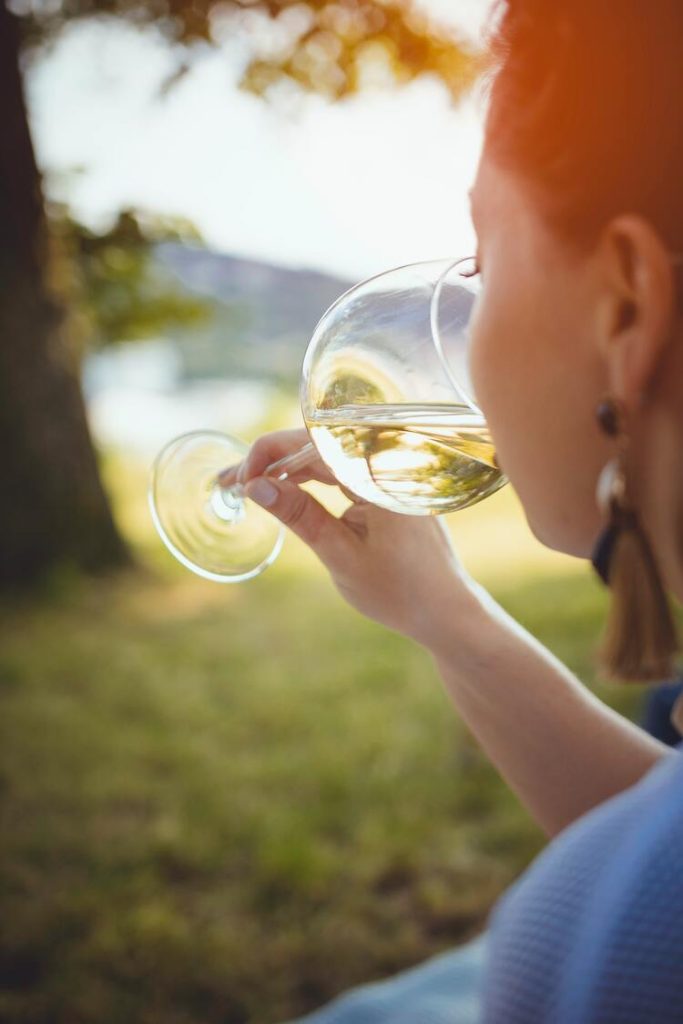 Downtown San Luis Obispo Wine Tasting
If for some reason you do not have the opportunity to visit a winery in San Luis Obispo (or a winery near San Luis Obispo), you can still try the wines of the area in the heart of the city.
Dunites Wine Company
Small brand wines highlight the sandy soils of the area (this part of California was once under water). Closed on Mondays.
Ragtag Wine Company
Small batch wines come from vineyards located in the Edna Valley and other areas in Central California (like Monterey County).  Reservations are required.  
Central Coast Wines
This store offers a wide selection of wine, beer, and cider.  In addition, they pride themselves in offering customers the opportunity to buy rare wines.
Tastings are offered daily in a designated area.  Check their website to learn more about their winemaker events.
Stopping by this store is a great wine to taste SLO wine and take your favorites home.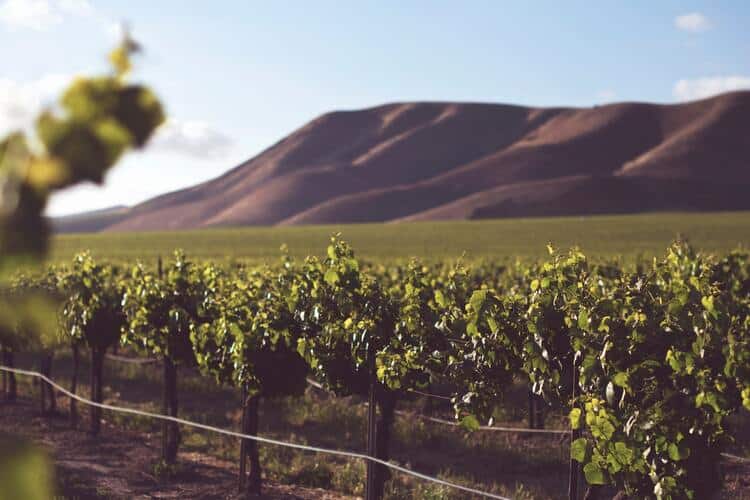 San Luis Obispo Wineries Cost
Wine tasting in the recommended San Luis Obispo wineries will cost you $20 – $25 per tasting.  Each tasting includes 5 or 6 1oz samples.  Expect to pay more for premium wines, packages (wine tasting & tour or wine tasting & tour), and experiences.
If you are looking to save money, take into consideration the following:
Stop by the San Luis Obispo Visitors Center and ask if they are aware of wineries offering 2-for-1 tastings.  This information can equate to huge savings
Search for deals and coupons on websites such as Groupon or Travelzoo
Go to the wineries' websites to see if they are offering deals
Join the wineries newsletters.  A lot of times, they send discounts through e-mail
You can also save by sharing a tasting.  Do not feel obligated to get a tasting for each member of your party
Ask staff what are their favorite places to taste.  First of all, you can rely on their suggestions since they know the area well.  Second, they may give you a 2-for-1 tasting flyer for one of their nearby partners.  I have lost count of the times I have been given discounts just for talking and showing interest in the industry
Wine Tasting Considerations
You will need a car if you are visiting multiple wineries in a day.  Unless you join a tour or hire a driver, have a designated driver, or use a ride-sharing service. This is serious business.  Please, do not drive under the influence.
If you are not familiar with wine, take things slow and easy.  In my opinion, two tastings would be more than enough.  Do not sub-estimate the strength of the wine.
It is perfectly fine to spit wine while tasting.  Use the designed containers for this purpose.  This will allow you to visit more tasting rooms.
Keep yourself hydrated and eat your meals at the proper times.  It is not advisable to start tasting on an empty stomach.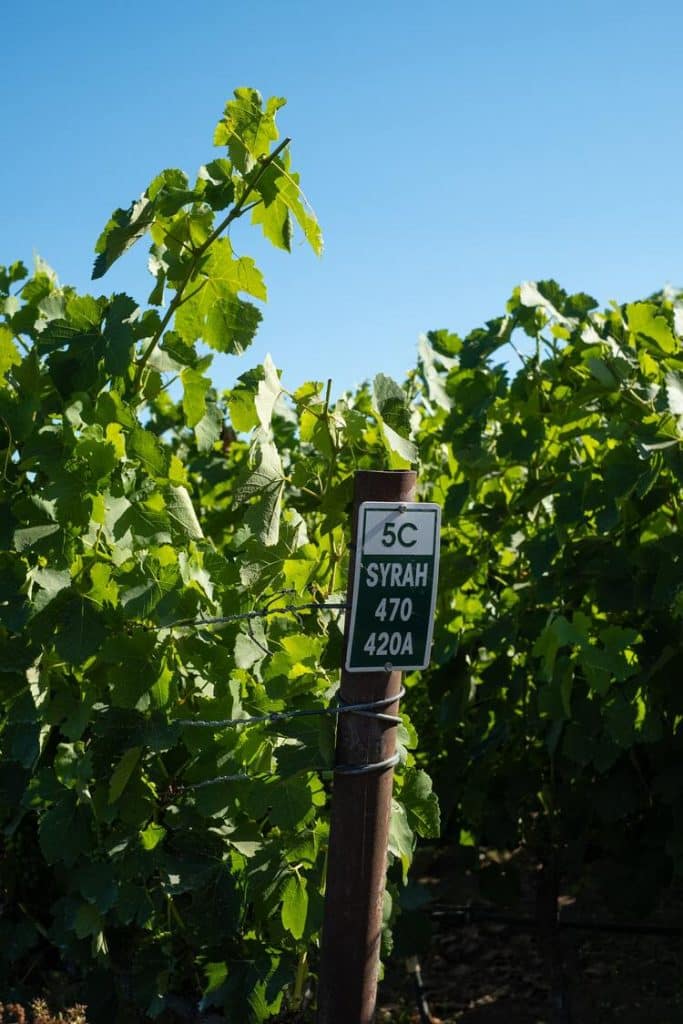 Location
San Luis Obispo is located 95 miles from Santa Barbara, 218 miles from Los Angeles, and 232 miles from San Francisco.
By car, the city can be accessed through US-101.
San Luis Obispo has its own airport and Amtrak (train) station.  There is an airport in Santa Barbara as well.  Keep in mind these are small, regional airports. 
Sightseeing Gear
Get ready for a day of sightseeing by bringing the right gear.  Here is a list of the items I pack when exploring the best wineries in San Luis Obispo.
Since we are in wine country, make sure to pack insulated wine tumblers, a corkscrew, a picnic set, and/or wine tote.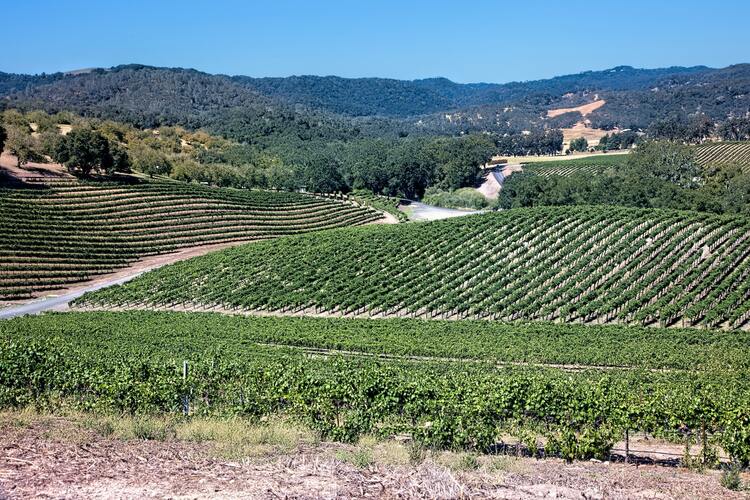 More of San Luis Obispo
Wine tasting in San Luis Obispo is way too much fun! However, if you are interested in other activities, check out my guides to other cities in the county.
More of California
 Los Angeles Ultimate Bucket List
Ultimate San Diego Bucket List
150+ Places to Go in Orange County
Places to Visit in Santa Barbara
Things to Do in Ventura County
Have you visited any of these San Luis Obispo wineries or tasting rooms? Which is your favorite?
If you enjoyed this article, remember to share!
Pin "Best San Luis Obispo Wineries" for later!