This article provides a plethora of ideas on day trips from Palm Springs, California!
Palm Springs has become the quintessential place for a winter vacation or long stay.  
With time, the world-famous music festivals that take place in the vicinity and a considerable number of developments have made the city popular even when temperatures are soaring.
 So, if you are visiting Palm Springs or one of the other desert cities, and planning a day trip, there are some highly recommended places you should add to your itinerary. There are many options.  Be ready to have tons of fun in the area!
Please note: This article contains affiliate links, meaning I may earn a commission if you make a purchase by clicking a link. Of course, this comes at no extra cost to you and helps me to keep offering solid information to readers.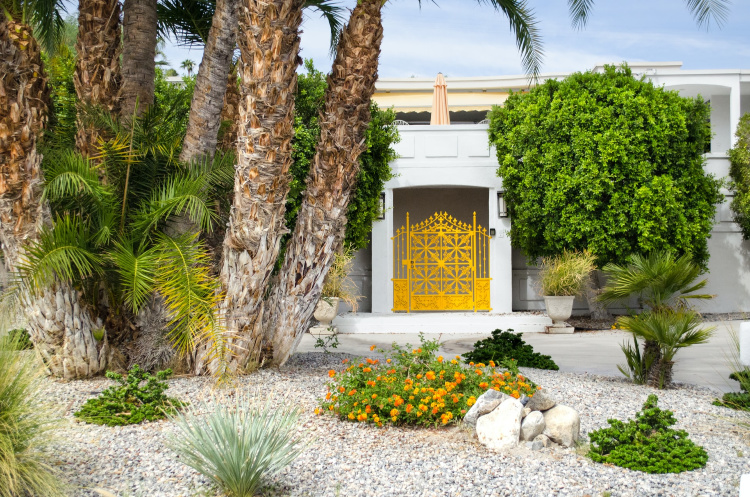 About Palm Springs
Palm Springs, a city of 48,000 residents, is located in the Coachella Valley (Riverside County) at a distance of about 100 miles from Los Angeles.
Many people arrive in Palm Springs by car or shuttle from Los Angeles.  However, in recent years, the local airport has started to receive more and more flights from different cities in the US and Canada.
There is quite a lot of things to do in Palm Springs. If you need help with deciding what to do, check out these articles.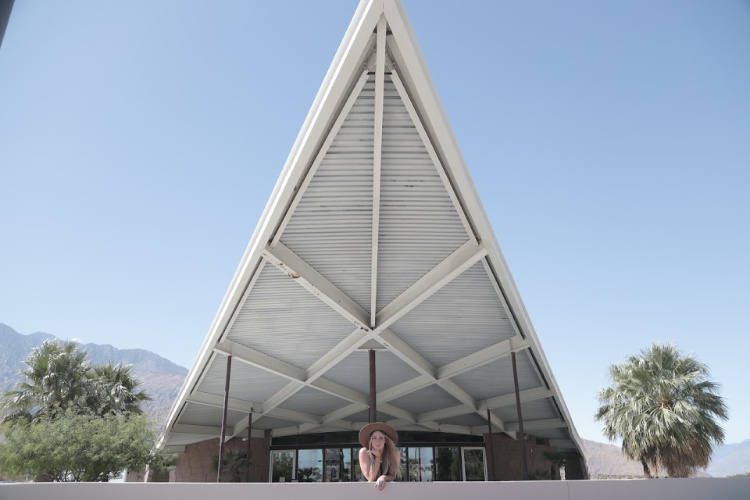 When to Visit
Winter is the high season for the Coachella Valley.  During that time, temperatures reach the mid-60s and low-70s.  People from frigid locales flock to the area. As a consequence, prices are elevated during that time.
Shoulder season (April-May, October-November) brings good deals in terms of accommodation, food, and activities.  Keep in mind temperatures may be already hot during those times (over 90 degrees Fahrenheit).
Palm Spring is notoriously windy during March and April.  Check weather conditions if you are planning to visit during those months.  High winds can ruin your vacation.
I would avoid visiting the city during the summer.  Yes, prices drop but temperatures rise above 110 degrees Fahrenheit.  When the thermometer hits those ranges, it is difficult to be outside.  Of course, this would not be a problem if you are planning indoor activities (gambling, shopping, etc.)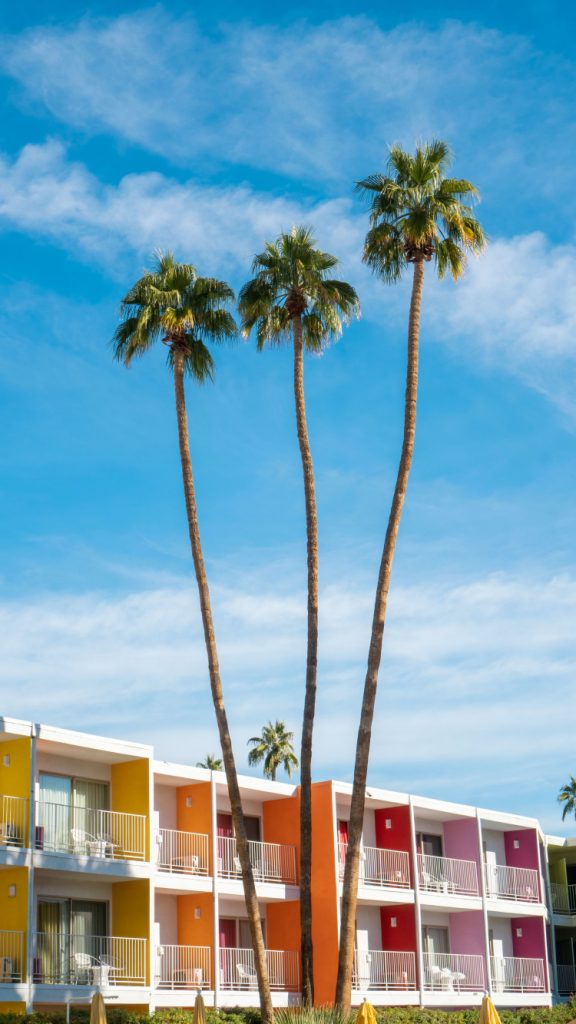 Sightseeing Gear
Get ready for a day of sightseeing by bringing the right gear.  Here is a list of the items I pack to explore cities and towns in California.
Day Trips from Palm Springs
As a seasoned traveler, I love to do day trips from the cities I am based off.
To me, the best day trips are the ones where a lot of driving is not involved.  Because of that, you can maximize your time having fun and even be back in town for dinner.
That is why the day trips from Palm Spring presented in this article can be reached in an hour or less time.
Joshua Tree National Park 
Distance from Palm Springs: 40 Miles (50 Minutes to One Hour Drive)
Joshua Tree is one of the most popular national parks in Southern California due to its proximity to big cities such as Los Angeles (110 miles) and San Diego (120 miles).
At the park, you can observe two different and unique desert climates. On the eastern side, the low altitude Colorado Desert has natural gardens of creosote bush, cactus, and some other plants.  The western side of the park is located on the Mojave Desert.
Of course, visitors dream of encountering the trees that give the park its name.  The shaggy Joshua Trees, which have been compared many times to creatures from Dr. Seuss's books, are everywhere.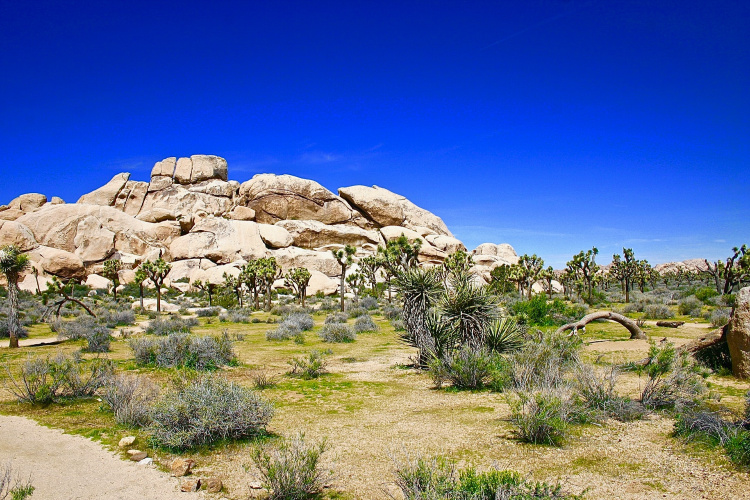 In addition, you'll see some of the most interesting geologic displays that you've ever seen on the western side of the park. Rugged mountains of twisted rock exposed granite monoliths testify to the extraordinary earth forces. If you love hiking, climbing, or mountain-biking, this is a place you should visit. 
Another fantastic thing about this park is that there are several oases, where water comes naturally from the surface and creates a mesmerizing sight. These waterholes are surrounded by palms endemic to the region.
The park can be toured by car.  There are many easy trails that can be walked by all group ages.
Read More: Things to Do in Joshua Tree National Park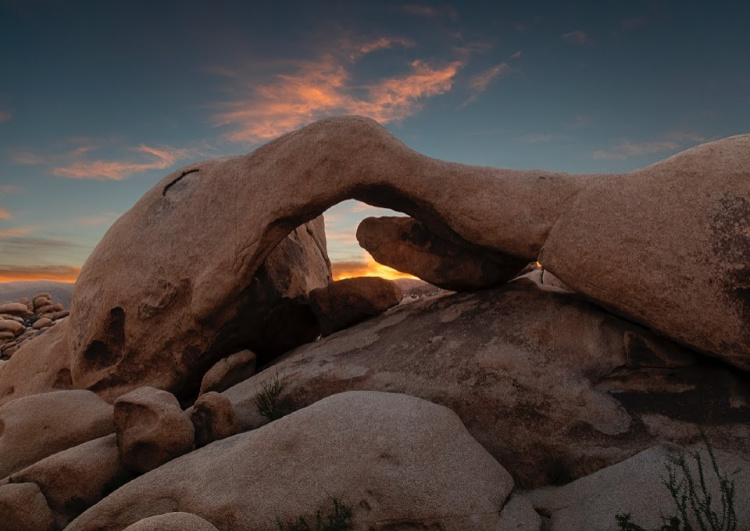 Salton Sea 
Distance from Palm Springs: 60 Miles (1-hour Drive)
The Salton Sea was formed between 1905 and 1907, when the Colorado River burst through poorly built irrigation controls south of Yuma, Arizona. It is a shallow, saline lake located in the Colorado Desert. The Salton Sea occupies the Salton Basin, a remnant of prehistoric Lake Cahuilla. 
The Salton Sea is currently 35 miles by 15 miles and can be as large as 40 miles. It has an average depth of around 30 feet, and it contains 7.3 acre-feet of water. 
The overall view of the Salton Sea is impressive. You can observe several mammals and birds at the Sonny Bono National Wildlife Refuge. You'll be able to see an overwhelming spectacle when thousands of birds fly above the Salton Sea simultaneously.
Other attractions include picnic areas, palm reserves, unusual museums, whacky art installations (Salvation Mountain), sand dunes, and hot springs.
People also visit to observe abandoned or off-the-grid such as Bombay Beach and Slab City.  
The article is shown below offer details on what to do in the area.
Things to Do in the Salton Sea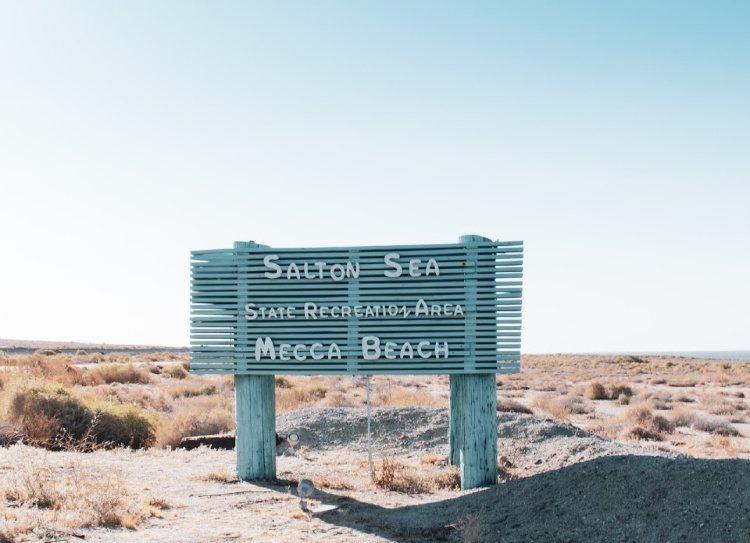 Palm Desert
Distance from Palm Springs: 15 Miles (Half an Hour Drive)
Palm Desert is widely famous for its country clubs, golf courses, designer boutiques, and restaurants. 
It can be seen as the Palm Springs' billionaire sibling.  In there, I have seen displays of wealth that surpass what I have seen in Beverly Hills and other rich neighborhoods in Los Angeles.
This community at the foot of the Santa Rosa Mountain is a sprawling shopping, entertainment, and recreation mecca.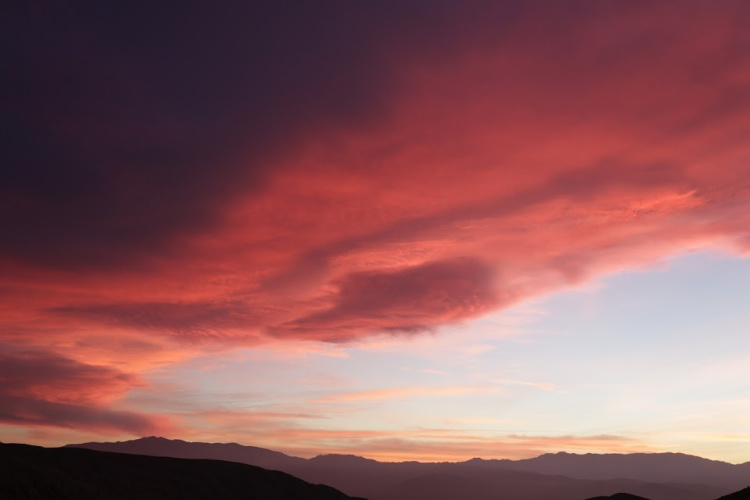 Start exploring the area by strolling El Paseo, the main thoroughfare (full of art pieces, beautiful structures, and manicured gardens).  I recommend having brunch at Wilma & Frieda's Cafe.
Shopping fans can select to visit complexes such as Westfield Palm Desert, The River Mall, and the Palm to Pines Shopping Center.
If you're a wildlife lover, a visit to The Living Desert is a must. This zoo is among the top-ranked zoos in the county. 
A local company called Red Jeep Tours offers off-road adventures to the San Andreas Fault and Indian Canyons.
There are over a dozen golf clubs located in the city.  Some of the best-rated include Shadow Mountain, Marrakesh Country Club, Desert Willow, Monterey, Desert Springs, Chaparral, and Portola.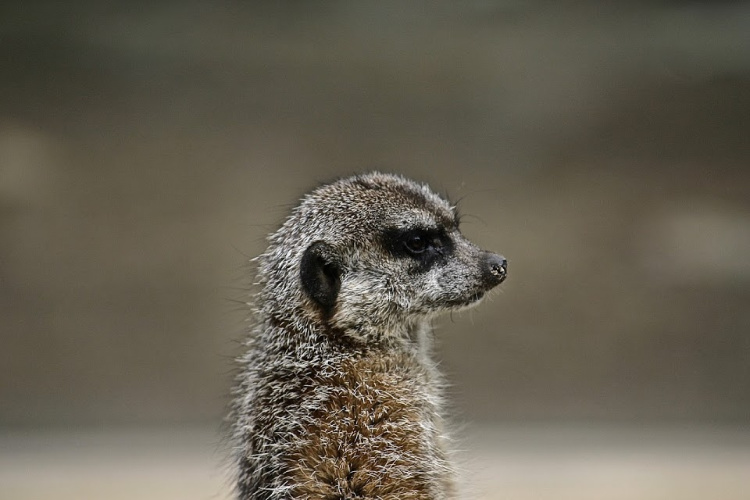 Idyllwild
Distance from Palm Springs: 47 Miles (1-hour Drive)
If you want to run away from the desert, then Idyllwild is the best place for you to go. It is a small town located at the heart of the San Jacinto Mountains. This place is for nature lovers, who need an escape from modern life.  
Since Idyllwild has an altitude of 5,413 feet (it is a mile-high town), residents and visitors enjoy crisp springs, temperate summers, vibrant autumn colors, and snowy winters.  
Most of the town lies within the San Bernardino National Forest. With the nearby communities of Pine Cove and Fern Valley, the population comes to under 4,000 residents.
The most popular activities in this area are hiking (Suicide Rock, Tahquitz Peak), climbing, fishing, camping, horseback riding, and mountain biking. If you have kids and grandparents, this is a beautiful place to have them for a visit, where they can explore nature and know about native flora and fauna.
The Art Alliance of Idyllwild is a thriving community of local artists with year-round events. You'll also see art galleries and restaurants in the center of town.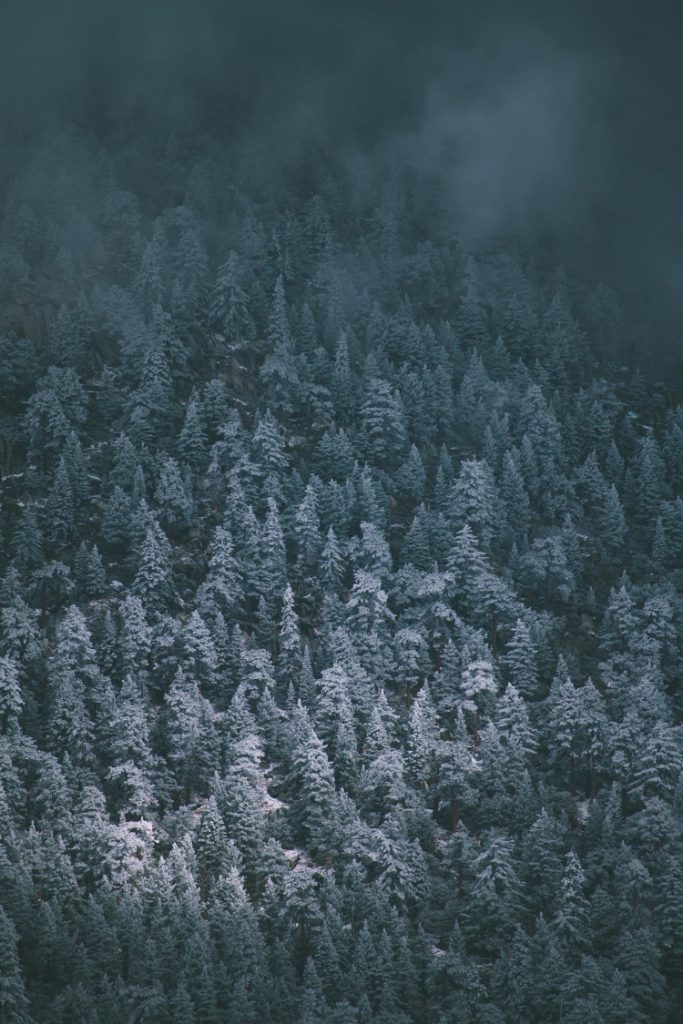 Whitewater Preserve 
Distance from Palm Springs: 16 Miles (Half an Hour Drive)
The Whitewater Preserve consists of 2,851 acres. The Preserve is part of a larger 33,00 acres sand to snow protected system managed by The Wildlands Conservancy. The Whitewater Preserve maintains several beautiful ponds, where visitors can view and feed the fish.  This is truly an oasis in the desert!
It is also a gateway into the San Gorgonio wilderness. The river that runs through the Preserve year-round is called the Whitewater River. 
The river is fed by rainwater and melted snow. It creates a riparian habitat that is home to many different species to birds. Bears, bighorn sheep, mountain lions, and deer have also been spotted in the Preserve.
Fun and interesting activities for families and nature enthusiasts such as camping, wildlife viewing, outdoor education programs, and hiking are available to visitors.
The Preserve's facilities include a visitor's center, ranger stations, and picnic areas. 
Photo by John Slama
Coachella Valley Preserve
Distance from Palm Springs: 18 Miles (Half an Hour Drive)
The Coachella Valley Preserve is located east of Palm Springs in the bluffs and mesas of the Indio Hills. It is a 17,000-acre site that is home to the endemic Coachella Valley fringe-toed lizard. It is also home to the spectacular Thousand Palm Oasis, which is fed by water seeping out of the San Andreas Fault.
Other palm oases, including the Willis, Hidden Horseshoe, and Indian Palms are located within the Preserve's boundaries. 
The Preserve's visitors center is located in an area know as Paul Wilhelm Grove and it is administered by The Center for Natural Lands Management. Trails include the McCallum, Hidden Palms, Moon Country, Pushawalla Palms, and Willis Palms. 
The Coachella Valley Preserve may seem like a barren desert, but keep your eyes peeled for rare wildlife, lush palm woodland oases, desert wetlands, and wildflowers.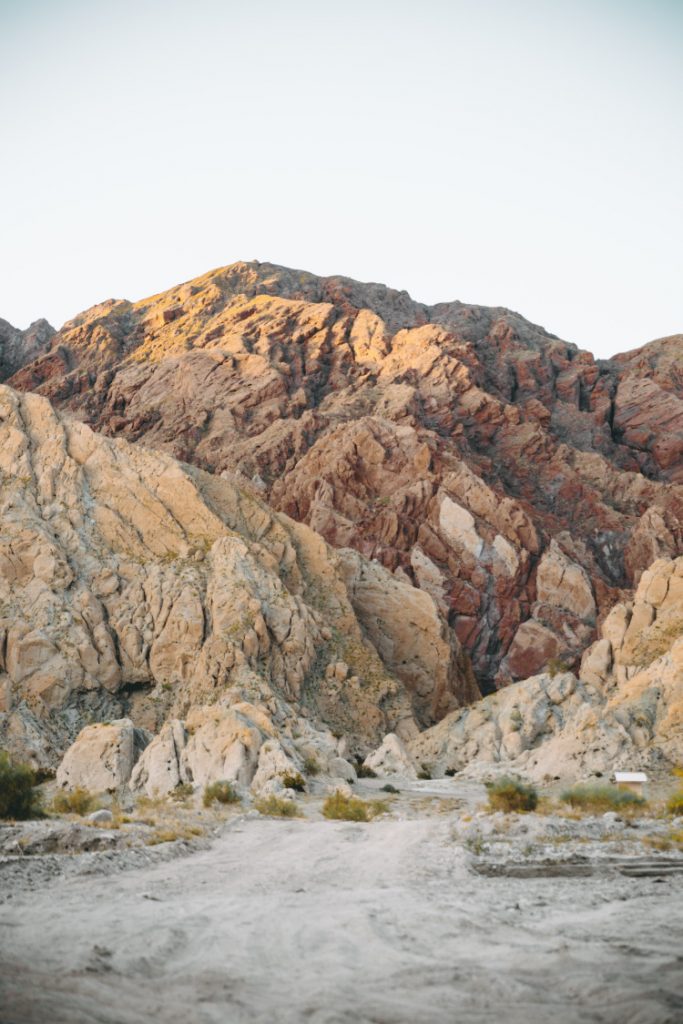 Big Morongo Canyon Preserve
Distance from Palm Springs: 18 Miles (25 Minutes Drive)
The Big Morongo Canyon Preserve is located among the San Bernardino Mountains, and it is one of the ten largest cottonwood and riparian willow habitats in California.  The upstream end of the Canyon lies in the Mojave Desert, while its downstream portion opens into the Colorado Desert.  
The Preserve, managed by the Bureau of Land Management, including 147 acres that are managed under a cooperative agreement with San Bernardino County, protects rare and endangered wildlife, enhances sensitive riparian zones, promotes growth and restoration of a wide variety of plants, and offers educational opportunities.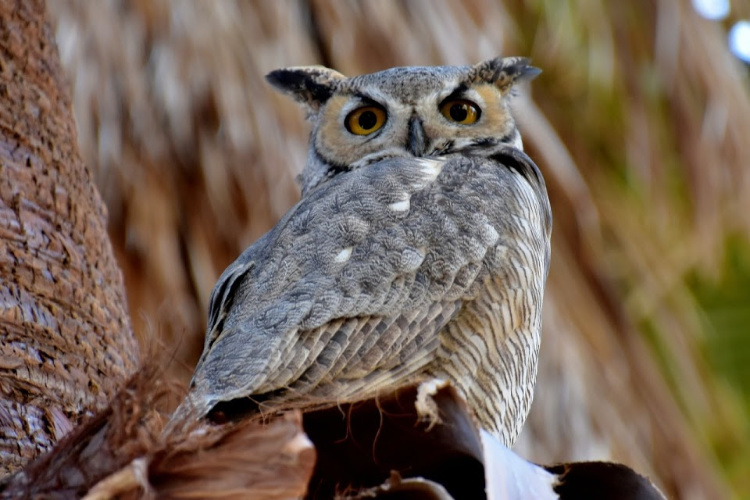 There are numerous trails to walk and hike, including a wheelchair-accessible boardwalk through the marsh and riparian habitats.  The Preserve begins about a half-mile southeast of Morongo Valley town in the Little San Bernardino Mountains. 
The Preserve is an oasis and transition zone between the Mojave and Sonoran deserts. For centuries it was used by nomadic Indians, who found water and game plentiful here. 
More than 235 bird species have been observed in the Preserve, including several rare species. Many additional transient species are present during the spring and fall migration seasons. Water also attracts desert bighorn sheep, raccoons, bobcats, coyotes, and other mammals. The Preserve is listed as a National Watchable Wildlife Site.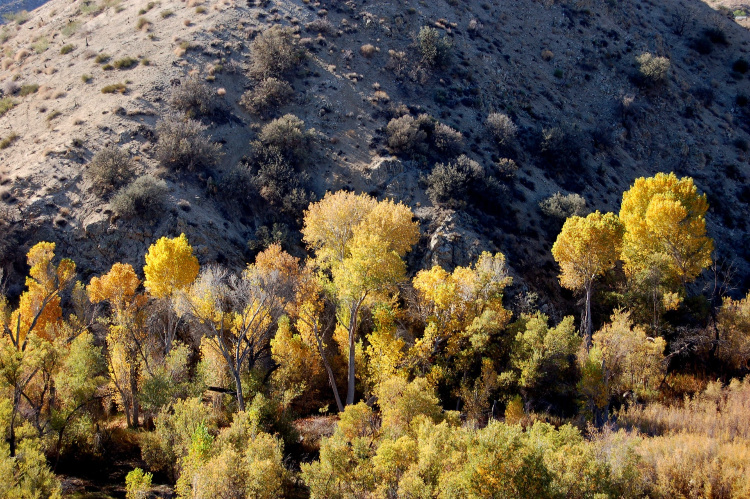 Day Trips from Palm Springs – La Quinta
Distance from Palm Springs: 25 Miles (40 Minutes Drive)
The resort town of La Quinta is situated at the base of the scenic Santa Rosa Mountains on the Coachella Valley desert floor. La Quinta is a popular destination for golfers. Tourism is a major factor for the economy, especially during winter. Hotels, resorts, casinos, golf courses, retail, and landscaping are primary employers.
Start exploring the city by heading to Old Town and Tampico Street.  In there, you will find a museum recounting the town's history, restaurants, coffee shops, taprooms, an arts foundation, and the civic center surrounded by a lake and lush gardens.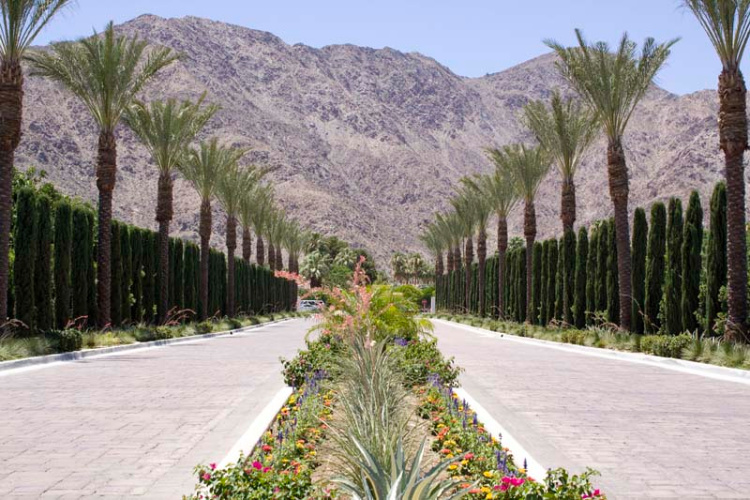 Photo by La Quinta Resort & Club
Renting a bike is a great way to see Old Town, the residential communities, nearby preserves, and trails lining the base of the mountains.
If you're a golf lover, this is a not to miss place, as golf remains one of the biggest draws in this city. There are several private and public clubs, including the world-famous PGA West, offering multiple links styles and amenities.  
You can also make a special trip to some of the sport's top players during the Desert Classic when La Quinta hosts it.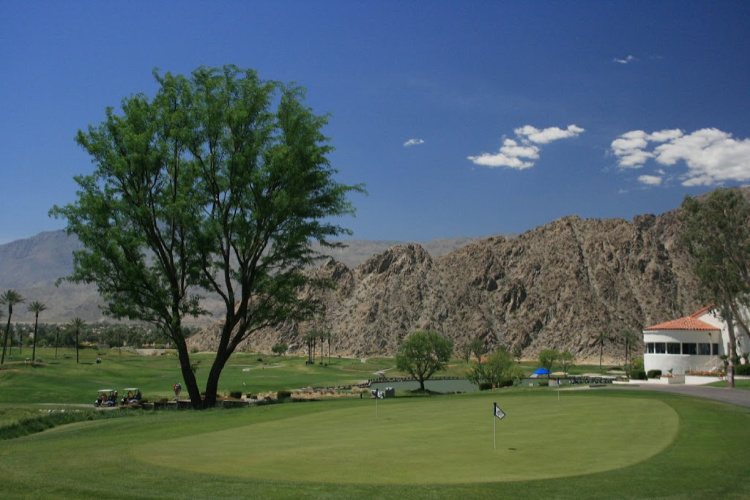 Photo by Supermac1961
Lake Cahuilla 
Distance from Palm Springs: 32 Miles (50 Minutes Drive)
Lake Cahuilla is a popular recreation area in the Coachella Valley. The park offers amenities such as individual and group camping, fishing, picnicking, swimming, special events, equestrian trails, and hiking trails. 
RV and tent campers will find more than 150 large sites (46 with hookups) for individual and group camping. Other amenities include showers, a dump station, and picnic/play areas, complete with barbecues, tables, and lawns.
You can decide to camp for the weekend or enjoy an extended stay. While swimming is not allowed in the lake, a huge swimming pool provides a welcome respite from the summer heat. The pool has lifeguard stations and showers. 
Expansive lawns, shaded areas, convenient parking, and a picturesque setting make Lake Cahuilla an ideal setting for special events, ranging from company picnics to concerts to boat races.
Newer group areas feature barbecue grills, bike racks, and restrooms.  There are also camping areas designed for people visiting with horses (they have corrals, hitching posts, etc.). 
Whether it's a group event, family picnic, or holiday camping trip, Lake Cahuilla offers some of the best recreations in the desert.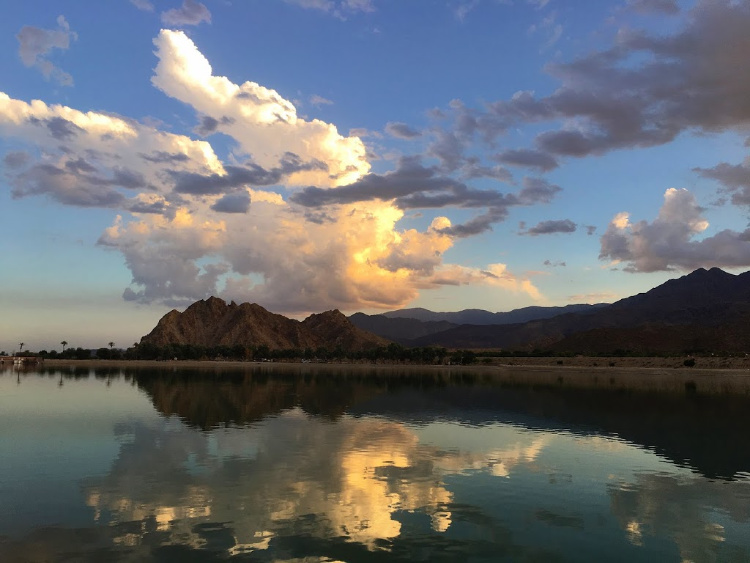 Photo by Don Graham
Painted Canyon
Distance from Palm Springs: 50 Miles (One Hour Drive)
This hike can be combined with a visit to the Salton Sea.
Painted Canyon is a 4-mile moderately trafficked out and back trail located near Mecca, California. It offers scenic views and is suitable for all skill levels. The path is primarily used for hiking, walking, nature trips, and bird watching and is best used from September until April.
The canyon is pleasant, and a ladder needed to access a specific area gives you a bit of an x-factor. You'll find plenty of people, even on weekdays, which makes it an even more exciting place to visit.
The trailhead is at the end of a 4-mile long dirt road called Painted Canyon Road. You will want to take Highway 111 towards the Salton Sea, then head through the city of Mecca on 66th Avenue. 66th Avenue becomes Box Canyon Road, then shortly after the canal, you will turn left on the dirt road called Painted Canyon Road.
A car with higher clearance seems to be the best option to tackle the road. People have said that it is a lot harder to complete the drive with a 2WD vehicle because of loose sand. Make sure you are prepared for those conditions if you choose to go out there.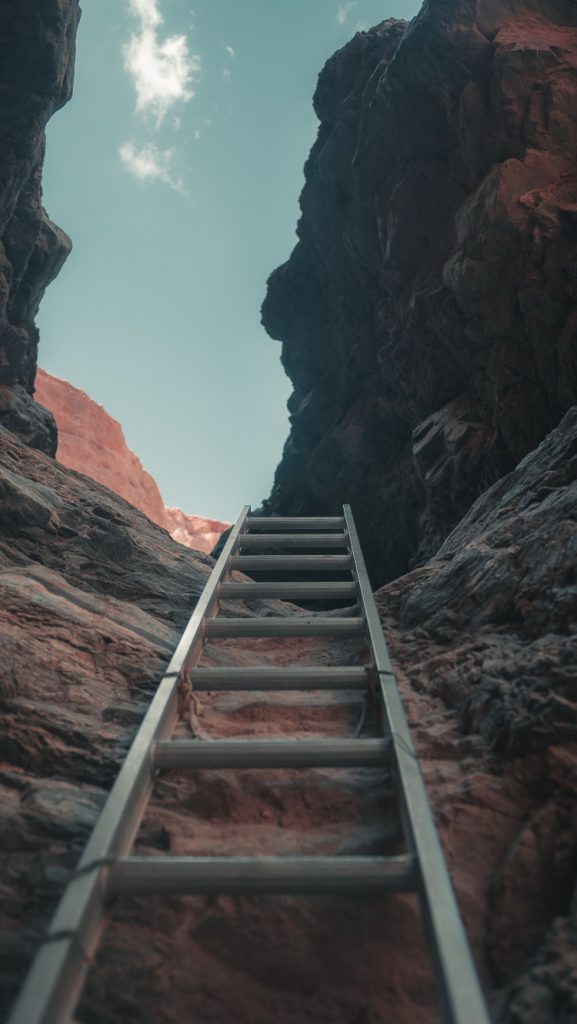 Sunnylands Center & Gardens
Distance from Palm Springs: 11 miles (20 Minutes Drive)
Sunnylands, located in the city of Rancho Mirage, was owned by Walter and Leonor Annenberg.  The property was declared a Historic Site since it hosted 8 US presidents during the lifetime of the Annenbergs, Queen Elizabeth, Prince Philip, Prince Charles, Frank Sinatra, Margaret Thatcher, and other notorious figures.
The structure itself is a mid-century masterpiece designed by A. Quincy Jones.  The interior is full of works by Picasso, Van Gogh, and Monet.  The property includes a golf course and 13 man-made lakes.
Nowadays, the estate can be visited on guided tours.  Those who do not want to spend money on the tour can still visit the visitor's center and gardens (free of charge).  I recommend doing this since the gardens are incredibly beautiful.  At the visitor's center, you can watch a movie explaining Sunnyland's history.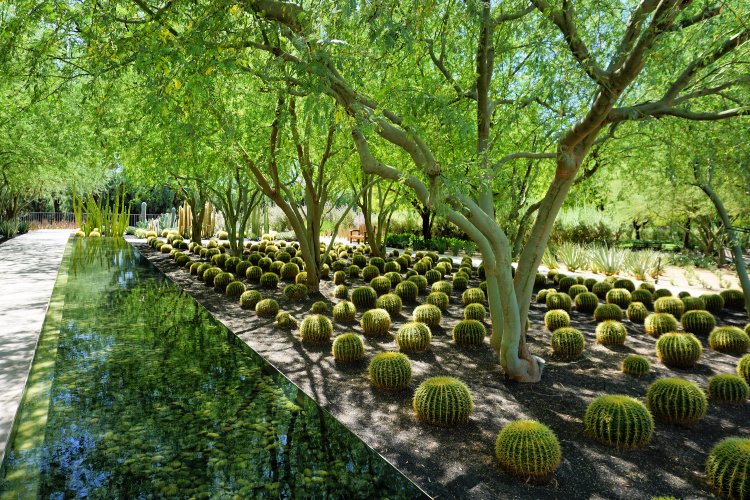 Cabot's Pueblo Museum
Distance from Palm Springs: 12 Miles (20 Minutes Drive)
This has to be one of the quirkiest day trips from Palm Springs.
A gentleman called Cabot Yerxa was a homesteader (somebody who cultivates a piece of land for several years to obtain the rights of that land) in the Coachella Valley at the beginning of the 20th century.
Over time, he built a Hopi-style Pueblo in his property.  These pueblos can be found in the Four Corners regions (the area where Arizona, Utah, New Mexico, and Colorado meet).  But, a Pueblo in California?  Well, it exists in the Coachella Valley.
You can enter the structure on a guided tour.  You will learn about Yerxa's adventurous life.  In addition, you will get a glimpse into the not so easy life of a homesteader.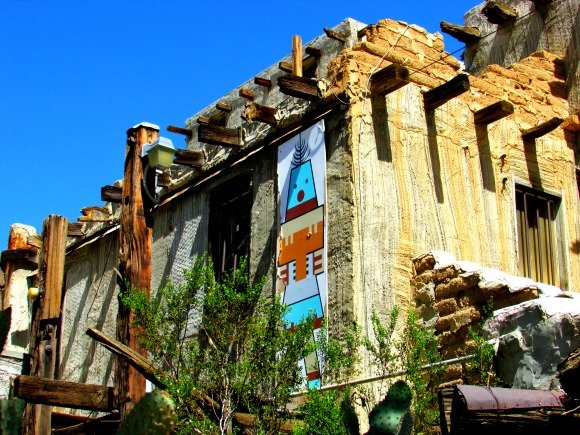 Longer Day Trips from Palm Springs
As mentioned, I want to provide easy day trips from Palm Springs ideas.  However, if you do not mind spending some time on the road, here are some additional options for you.
Los Angeles (110 miles, 2 hours drive) – There are tons of things to do in this huge metropolis.  I recommend focusing on one area or neighborhood if you only have a day.  You can pick Santa Monica, Venice Beach, Hollywood, Beverly Hills, the South Bay or Downtown.
If you have the energy to move around and stretch the day to the max, these guides can help you.
San Diego (140 miles, 2 hours drive) – I completely understand why San Diego is so appealing.  The city has dreamy beaches, a gorgeous Old Town, plenty of good eateries, and a booming beer scene.  Once again, there is a lot to see.  Pick one or two areas at max (Pacific Beach, Ocean Beach, Liberty Station, Gaslamp Square, Little Italy, or La Jolla).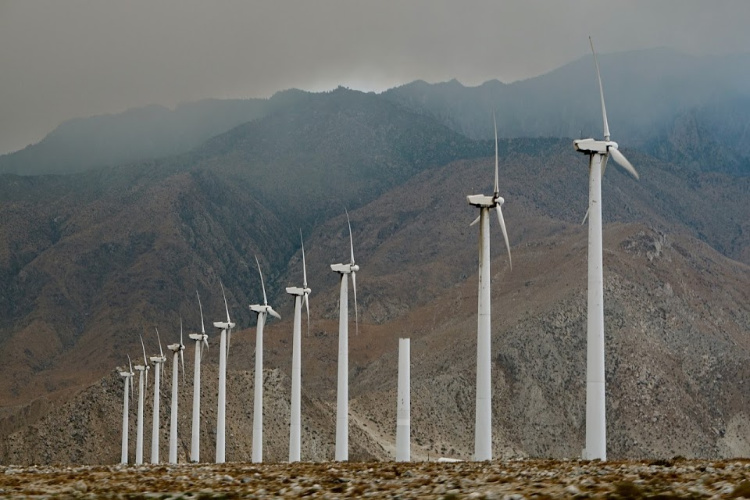 Big Bear (80 miles, 2 hours drive) – This mountain resort town can offer a needed respite if you are visiting the desert during the hot months.  The draw here is the lake, its beaches, marina, boat rides, and aquatic activities.  In addition, there are good eateries in the main town and business selling all sorts of interesting goods.
Anaheim (90 miles, 1.5 hours drive) – I should have said Disneyland! But, there is more to do in Anaheim than the famous park.  Actually, there are two Disney parks, Downtown Disney, different shopping complexes, aquatic parks, and more family-friendly fun.
Temecula (80 miles, 1.2 hours drive) – This is the place to visit if you are a wine lover.  With over 40 wineries in the area, you can wine taste to your heart's content.  Each tasting room/vineyard is unique.  For example, some offer tasting in a European-style chateau, in a cave or structure resembling Snow White's house.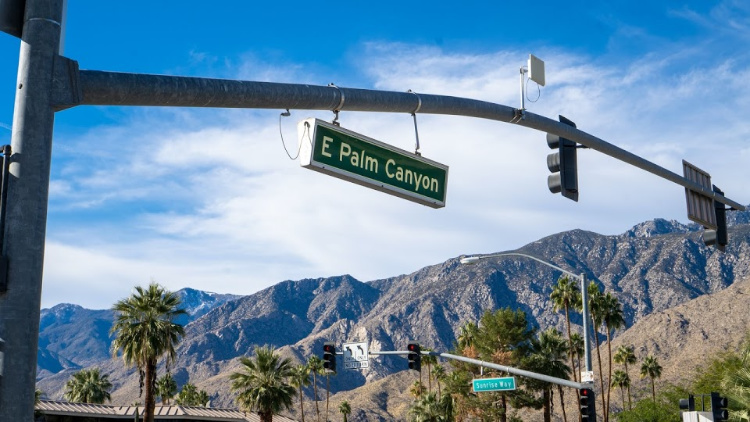 Beaches – If you want to experience the beaches in Southern California, I recommend visiting the ones in Orange County or Northern San Diego County.  I believe that is a better option than going to Los Angeles for the beach. Good options include Huntington Beach (105 miles), Crystal Cove State Park (108 miles), Oceanside (111 miles), and Carlsbad (115 miles).
___
I hope you find this guide detailing the best day trips from Palm Spring useful! Happy travels!
More of California
What are you favorite day trips from Palm Springs?
Pin "Day Trips from Palm Springs" for later!