El Salvador coffee is such a wonderful treat! Find everything you need to know about the coffee from this Central American country.
Once, El Salvador was one of the most reputable coffee producers in the world. However, internal struggles had affected negatively the production and exportation of national goods.
Nowadays, the panorama is brighter.
El Salvador's coffee is regaining its past glory and making an impact around the world.  Many well-known coffee houses, located in places such as New York, Los Angeles, and London, serve Salvadoran coffee on a regular basis.
El Salvador is the smallest and most densely populated country in North America and shares its borders with Guatemala and Honduras (two other coffee producers).
In this article, we'll discuss Salvadoran coffee history, growing regions, and where to drink coffee inside and outside the country.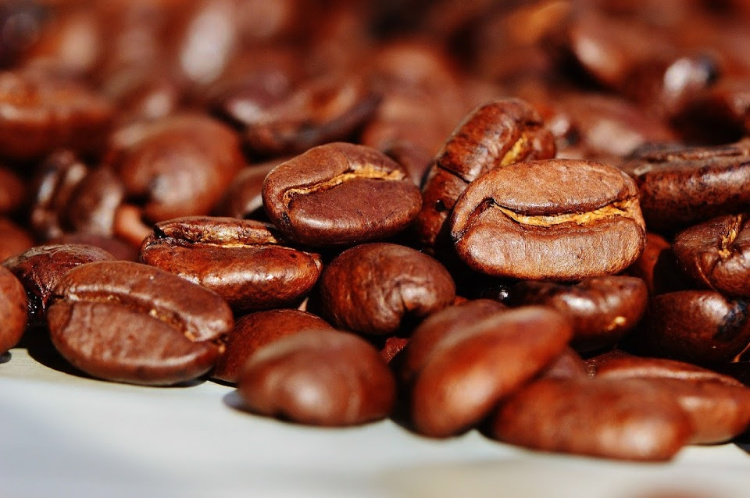 El Salvador Coffee History
El Salvador is known for its ideal coffee growing conditions. It has always been a force to reckon with when it comes to rarely found varieties. Salvadoran coffee history is deep-rooted.
El Salvador started producing coffee during the 18th century for domestic consumption.  It wasn't until the 19th century that the country started exporting coffee.
In the early 1930s, coffee was the largest export of El Salvador, and it accounted for at least 50% of El Salvador's export revenue. What made it one of the biggest exporters of coffee was the sheer quality of the beans.
Since the business was booming, the country started to innovate in terms of growing techniques.  The number of coffee barons increased and with this, a desire to stand out.  Many "fincas" started producing a range of genetically modified varieties.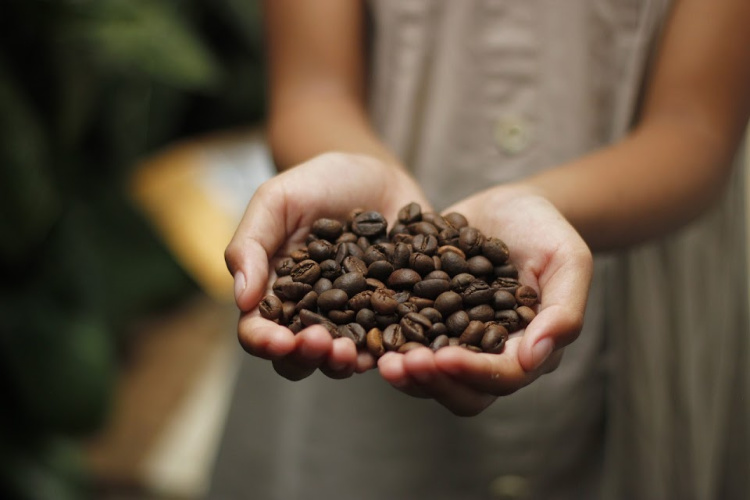 In 1979, a bloody civil war, that lasted 13 years, began. Those 13 years proved devastating for El Salvador's coffee production.  Many plantations disappeared or were left unkempt.
Following the war, agricultural reforms restricted coffee growing to certain areas. Producers were left with less land to work with.
As the saying says, "necessity is the mother of invention." Even with many challenges,  farmers started to plant coffee at a small scale, and collectively, it resulted in increased production. Now, small scale farmers are using innovative technologies and efficient cultivation techniques. They have successfully created several varieties of coffee with delicious taste and aroma.
In 2018, El Salvador coffee exports increased and accounted for over 60% of the total export revenue.  The country is one of the top 20 producers of coffee in the world. There are around 20,000 coffee farmers in total and more than 100,000 people with jobs in the industry.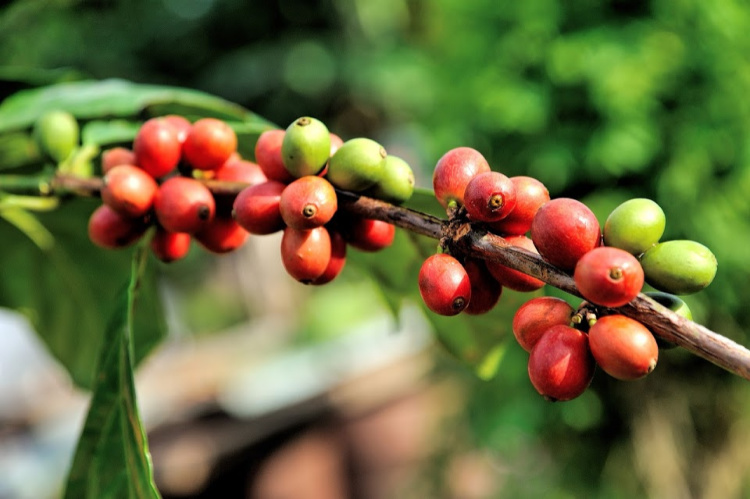 El Salvador Coffee – Quality
El Salvador is home to many highlands and volcanos. This is why the soil is fertile and nutritious. Coffee plants can be protected from the sun and wind with a natural canopy.
Most of the coffee farms are located at an altitude. This accounts for longer cultivation times but a highest quality.  Beans have a balanced acidity level and bright taste.
El Salvador has its own grading system. Coffee is graded based on its farming land's altitude. 
All over El Salvador, only arabica plants are grown. The grading system has 3 tiers: Central Standard, High Grown, and Strictly High Grown. 
If you're looking for the highest quality beans, then go for the 'Strictly High Grown' grade. The resulting coffee will be well balanced with sweet citrus notes and buttery mouthfeel.  It will wake you up like no other coffee.
In general, coffee cultivated in the country has the following characteristics:
The coffee exhibts nuts, chocolate, and caramel notes. Some people say they get dark stone fruit notes too
The shape of the coffee beans is generally very fine and complex as well
The acidity level of the coffee ranges from mild to mellow, but perfect for consumption
El Salvadoran coffee beans contain an intense, sweet fragrance
The bean's aromas may bring to memory honey and brown sugar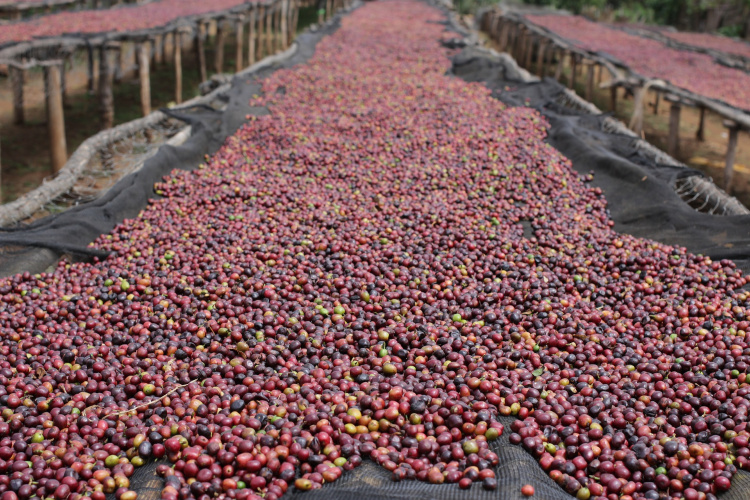 El Salvador Coffee – Varieties
As mentioned, all coffee shrubs in El Salvador are of the arabica species.  Now, the arabica species can have many varieties (due to natural mutation or hybrids created by man).  Some of these varieties yield better coffee than others.
Here are some of the varieties cultivated in El Salvador:
Bourbon – This variety is revered because of its chocolaty and buttery notes.  It tends to be sold at a higher price than other varieties because there are fewer coffee cherries in the tree (resulting in the collection of fewer beans per plant but higher quality).  This variety has no connection to the Bourbon spirit.  The name Bourbon comes from an island (now called Reunion) where the variety was observed for the first time (because of natural mutation).
Pacamara – This is a variety developed by the Salvadoran Institute of Coffee Research.  The bean is relatively large and develops a deep flavor when brewed. Pacamara has amassed a decent following within the coffee universe.
Pacas – This is a natural mutation of the Bourbon variety and one of the beans used to create the Pacamara variety.
Caturra – Similar to the Borbon variety but considered of less quality since the shrub produces more fruit.
Catuai – This variety is a hybrid created in Brazil and grown all over Latin America.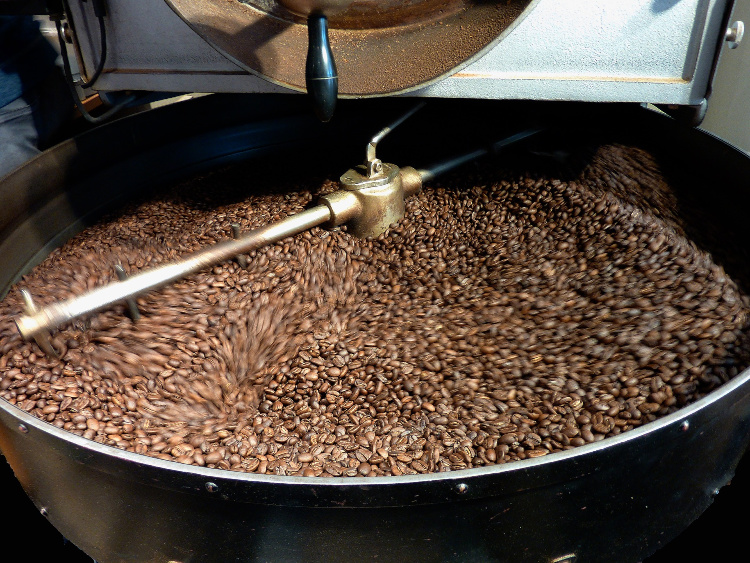 El Salvador Coffee – Growing Regions
Coffee is grown all over El Salvador.  Even though regional characteristics exist (because of factors such as altitude, soil, rain), it is not that simple to delineate the regions.  There are many opinions on how many regions exist and what land is part of a particular region.
Putting disputes aside, here are some of the most popular growing regions (or areas) in the country.
Apaneca-Ilamatepec
This region, located in the western part of the country, refers to coffee grown on or around the Apaneca mountain range and the Ilamatepec Volcano (also known as Santa Ana Volcano).
This is probably the most popular growing region in the country since it coincides with notorious tourist routes (like the Ruta de las Flores).
There are opportunities to visit farms, take a tour, and buy/taste coffee.  In addition, visitors can experience other natural, cultural and gastronomic activities
Coffee in this region is popular for its chocolate notes and sweet taste. Due to its proximity to Guatemala, some say the coffee from the regions shares certain characteristics with the neighboring country.
Central Region
As the name implies, the region refers to the coffee plantations located in the heart of the country or, the area dominated by Quetzaltpec (San Salvador Volcano).  Altitudes in here do not surpass the 2,000 meters.  Many eateries and specialized shops in the capital, San Salvador, serve coffee from this region.
San Miguel 
San Miguel (or Chaparrastique region) is one of the biggest production contributors to the coffee in El Salvador. The coffee beans of this region are popular for their sweet, fruity notes.
San Vicente 
The San Vicente or Chichontepec region has started to increase production, and get into the international game, recently.  Bourbon and Pacas varieties are commonly produced here.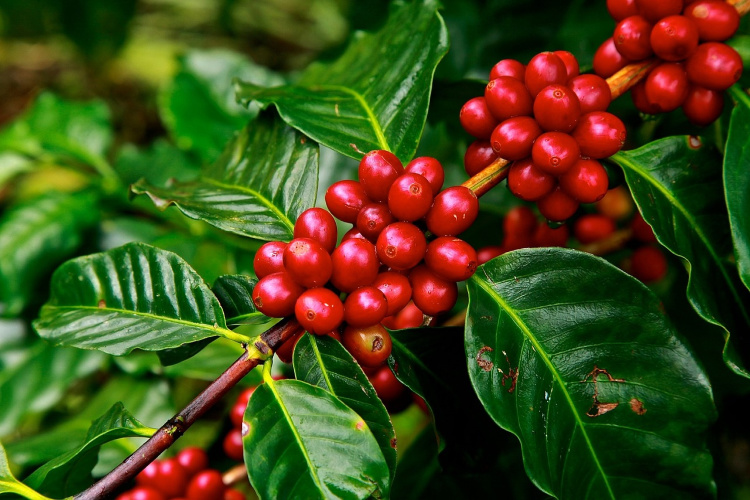 El Salvador Coffee Tours
If you are interested in learning more about coffee, consider taking a tour of a working plantation.  Primetime to visit is during the harvest (October-March).
Many coffee plantations that welcome visitors do not have an Internet presence.  This makes it difficult to identify them and plan a visit.  Your best bet is to ask for recommendations at the hotel or place where you are staying.  This is the best way to get an authentic experience and inject money into the local economy.  Asking for recommendations at a specialty coffee shop in San Salvador is an option too.  
These places can be visited independently:
El Carmen Estate
Located in the beautiful town of Concepcion de Ataco, El Carmen offers 1 hour ($6, tour, and a cup of coffee) or 3 hours ($25, tour, table tasting of different varieties, and a pound of coffee) tours. Services are offered in Spanish or English.  A visit to El Carmen can be combined with other attractions in the area.
Finca La Esperanza
This plantation is located close to the Santa Ana Volcano.  Therefore, you will enjoy great scenery as well as coffee education (and tasting).  You can hike the different trails in the property (if you have the time). The finca can be reached by phone or Facebook (Messenger).
Cooperativa Cuzcachapa
Located in the town of Chalchuapa, this place offers coffee tasting opportunities.  You can see how coffee is dried and roasted as well.  Find more info here.  Keep in mind this is not a plantation but a place that processes coffee from different fincas.  If visiting, take some time to stop nearby El Tazumal, one of the best-preserved Mayan ruins in ELlSalvador.
Finca San Ernesto
This coffee plantation, restaurant, and shop is located about 20 minutes from San Salvador (and closer to Santa Tecla).  From the property, you will be able to enjoy views of the beach and surrounding mountains (Balsamo Mountain Range).  Hiking, biking, and horseback riding are allowed.
Combine a visit to this finca with a stop at El Mirador de la Giralda, a restaurant serving Mediterranean and Swiss dishes.
Cooperativa Los Pinos
This is the place to combine coffee tasting, with a bit of hiking and astonishing views of the Coatepeque Lake, a volcanic caldera.
Here you can eat at a restaurant with lake views, hike to the lake shores, take a boat to an island in the lake, try the coffee grown in the property and buy coffee by the pound.
This is a place to spend the entire day.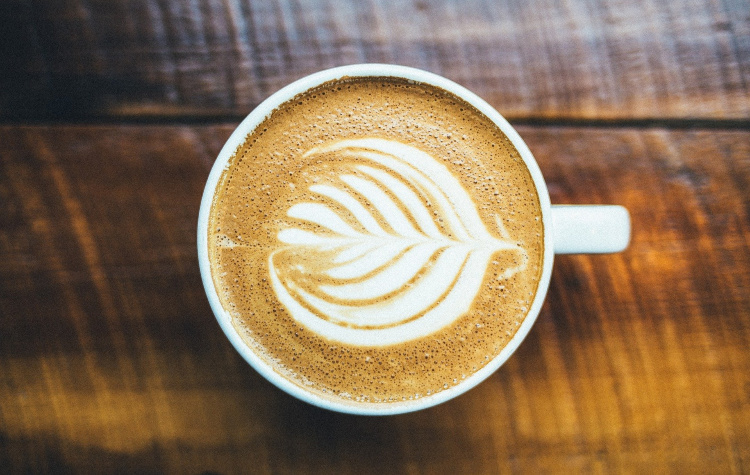 Here are other places to consider (no Internet presence):
Ataco
Finca Santa Matilde (Location)
Finca Buena Vista (Location)
Apaneca
Beneficio San Pedro (Location)
Villa Santa Teresita (Location)
Chalchuapa
Beneficio Las Cruces (Location)
The other option is to book a tour with a company.  You can combine a visit to a coffee plantation with another activity.  Or, book a tour to La Ruta de las Flores and you will have the opportunity to taste coffee from the Apanaeca-Ilamatepec region at one of the towns the tour visits.
If you are staying in the San Salvador area, check out these companies:
Epic Tours El Salvador
Salvadorean Tours
Nahuat Tours
Inter Tours El Salvador
Pure Travel
If you are based in the beaches (La Libertad, El Tunco, El Sunzal, El Zonte), an agency called El Tunco Life can help you with bookings.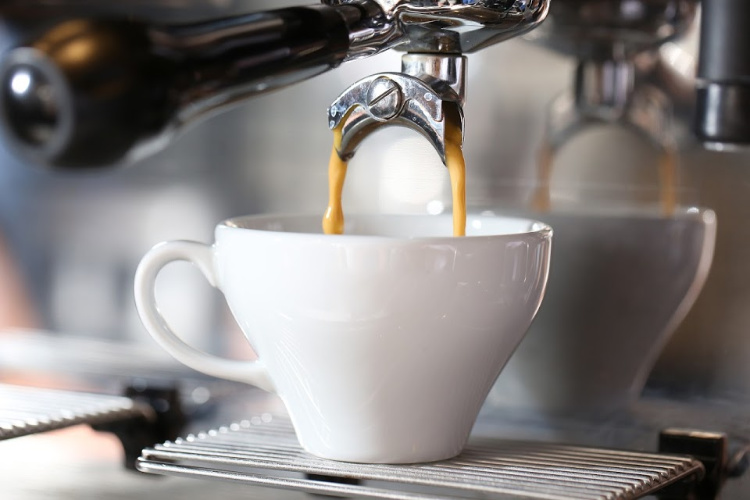 Where to Drink Coffee in El Salvador
If you do not have the time to visit a coffee plantation, you can still enjoy a delicious cup of joe at one of the county's cities.  Keep this list handy if you are looking for the best coffee shop in town.
San Salvador
4 Monkey Coffee Roasters
If you want to have one of the best coffee experiences in El Salvador,  4 Monkey Coffee Roasters is a must-visit spot. Owned by a World Barista Champion and three of his friends (hence the four monkeys), this shop carries an extensive list of coffee from all over El Salvador.  Cups are prepared with freshly roasted and brewed coffee (most times this is done when a cup is ordered).
Patio Maya Coffee Shop
Located in the heart of San Salvador, next to El Rosario Church, Patio Maya serves coffee from all over El Salvador.  This is the place to try the "rare" varieties we have discussed in the article.  They serve delicious lunch plates (at good prices) too.
Academia Barista Pro
When it comes to the specialty coffee scene in El Salvador, Academia Barista Pro is the one who laid the foundation. They educate other brands to bring innovation in the roasting and brewing techniques. They have played a fundamental role in commercializing the specialty coffee scene in El Salvador.
Viva Espresso
This is one of the oldest specialty coffee shops in El Salvador.  The menu is simple since they concentrate on quality.  Have your drink with a piece of cake or pie.  In addition, they sell coffee by the pound.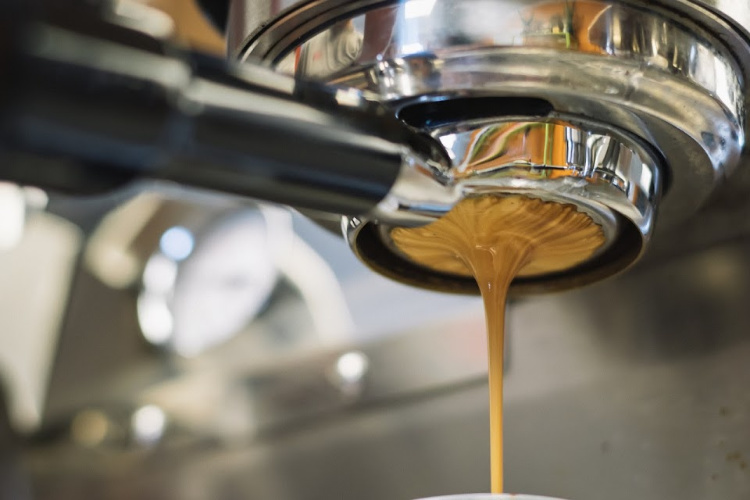 Biscuit Factory
This is a super popular (and charming) place to have coffee.  The selection is huge and includes hot/cold classics, unique creations, and coffee mixed with liquor.  The menu included non-coffee related drinks, teas, wine, and beer. A dog-friendly patio is one of the main draws of this establishment (that is not a common feature in El Salvador yet).
El Tunco
Point Break Cafe
If you cannot make it to coffee country during your visit to El Salvador, head to Point Break Cafe in El Tunco.  In there, you will find espressos, cappuccinos, frappuccinos, and other beverages prepared with Salvadoran coffee.   This is one of the few businesses selling local coffee in the Costa de la Libertad area.
Ahuachapan
La Milla
This coffee shop specializes in coffee from the regions and unique beverages (created by the owners, not all of them are coffee-based).  In terms of food, they serve sweet and savory crepes and some deserts.
Ataco
This is one of the best places to try coffee in El Salvador since the town is located in the heart of a coffee region.  Plus, this is one of the cutest places in the country.  The streets are lined with coffee shops, bakeries, and eateries offering international dishes.
The House and Coffee and Barista Coffee Shop are two of the recommended places to try.  These are also the places to ask about plantations to visit in the vicinity.
Apaneca
Don Licho Coffee & Factory
This family-run coffee shop and factory offer the unique opportunity to learn about the coffee process and taste different varieties from the area.  They have delicious frappes and desserts on the menu.  Their baristas are pros at what they do and most likely will serve a well-prepared and styled (Instagram ready) drink.
Sonsonate
Cafe La Casona
Cafe La Casona is another popular place to enjoy coffee in a historical environment. At this cafe, coffee is roasted and brewed by experienced personnel. You'll find espressos, cappuccinos, lattes, americanos, and mochas.  They serve Vietnamese coffee too.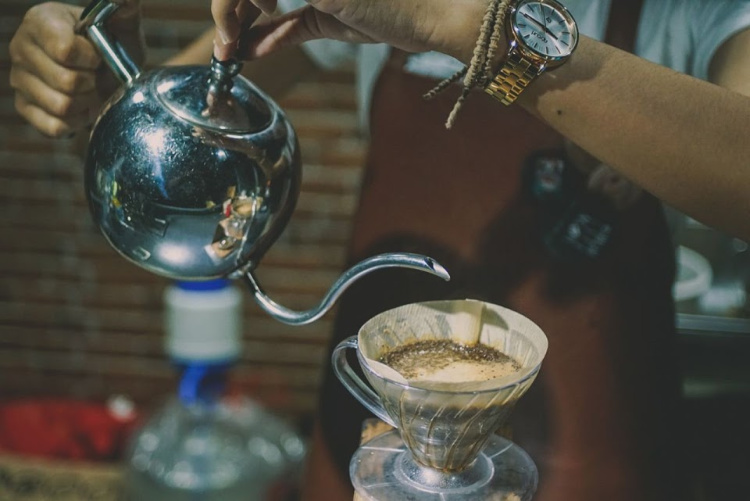 Where to Find Salvadoran coffee in the US?
It is fairly easy to find Salvadoran coffee in the United States.  Big chains like Starbucks carry it (not always but you can find it on rotation).  A decent specialty shop should offer coffee from El Salvador on their seasonal menus.  In Los Angeles, I have seen Salvadoran coffee in Blue Bottle Coffee, Intelligentsia, and Cognoscenti.  
Supermarkets like Trader Joe's sell coffee from El Salvador occasionally.
Online coffee specialty businesses offer coffee from El Salvador too.  Make sure to read the small print before buying it.  You want a high-quality product (organic) coming from growers that pay their employees a fair wage.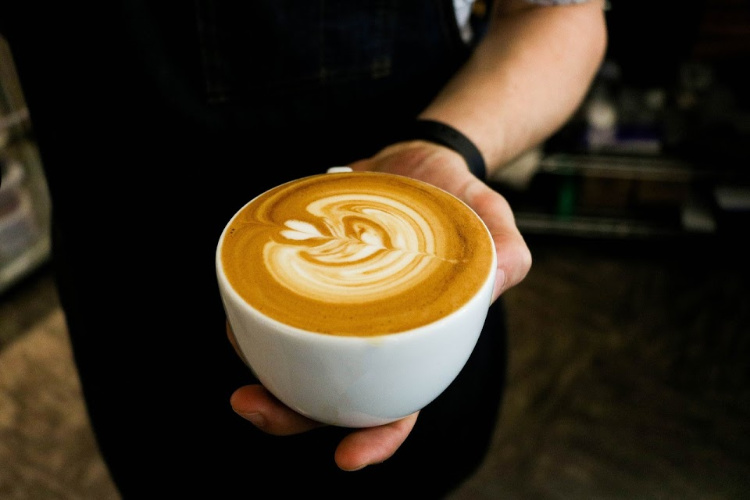 More of El Salvador
El Tunco El Salvador: The Ultimate Travel Guide
The Best Beaches in El Salvador
The Colorful Town of Concepcion de Ataco
Exotic Fruits Discovered in El Salvador
Food in El Salvador: Besh Dishes, Dessert and Drinks
Have you tried Salvadoran coffee? What do you think?
Pin "El Salvador Coffee" for later!