Today, Mike from TheAdventourist provides his best tips to plan a Garden Route road trip (South Africa).
The Garden Route is a popular road tripping route in South Africa. The 300-kilometer road takes you from Port Elizabeth to Cape Town and passes by rushing rivers, vast vineyards, and picturesque landscapes.
Sometimes the best way to experience new countries is to go on lengthy road trips. You're entirely in control of the trip, and you get to decide where you want to stop and what you want to see. 
The beauty of the Garden Route is that it has so many unique experiences to offer. From whale watching on the shore to the world's highest bungee jumps, here are the best things to do on South Africa's Garden Route!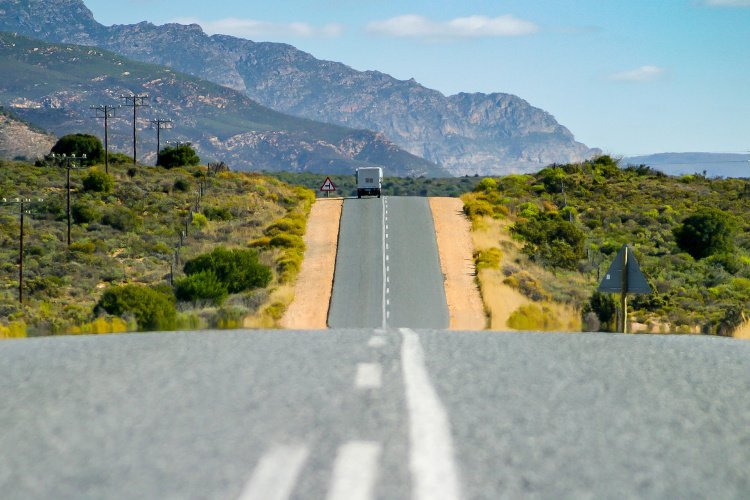 About the Garden Route
Technically, the Garden Route goes from Mossel Bay to Stormsriver.  The total distance between these two points is 300 km or 186 miles.
However, Garden Route itineraries have Cape Town or Port Elizabeth as the start/finish of the route since these cities have in place the logistics needed to embark on such a trip (international airports, rental car agencies, supermarkets, etc.).
Therefore, the total length of the trip varies from 750 km (or 466 miles, driving from Cape Town to Port Elizabeth) to 1200 km (or 746 miles, driving from Cape Town to Stormsriver and back to Cape Town).  To that, you need to add the mileage of driving around cities and attractions in the route.
Very important, South Africans drive on the left (like British and Australians).  People visiting from the Americas or Continental Europe will need to get accustomed to this.
With regard to how much time to dedicate to the road trip, most people will agree that a week is the proper time frame to do justice to the route.  If you are short on time, you can push to see the major sights in 3 to 4 days.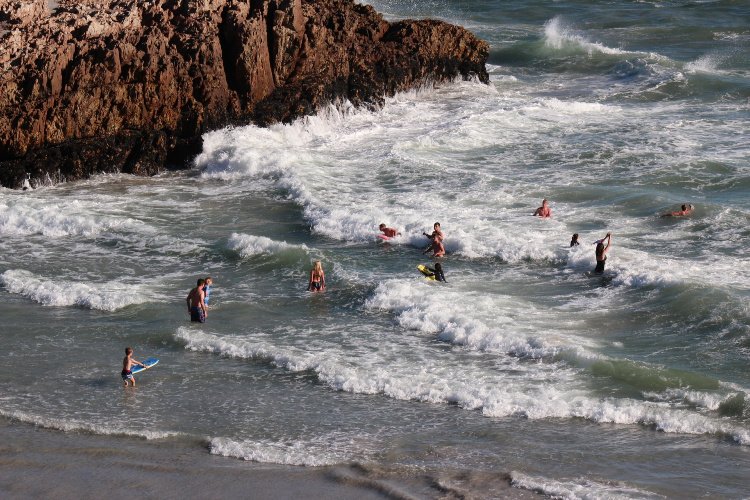 Best Time for a Garden Route Road Trip
The best time for a Garden Route road trip is during the Southern Hemisphere spring and summer (October-March) since this is the dry season.  April sees a little bit more rain but it is still a good time to visit.
Cape Town enjoys Meditteranean weather and you can expect average temperatures to be over 70 degrees Fahrenheit during spring and summer.  Temperatures drop a bit (and it rains more frequently) as you drive towards Port Elizabeth.
Another important aspect to take into consideration is hours of daylight.  In this part of the world, you will get 10 to 11 hours of sun in the dry season.  That is not that much when you compare to places such as California which get 14 to 15 hours of daylight during summer.  Plan accordingly.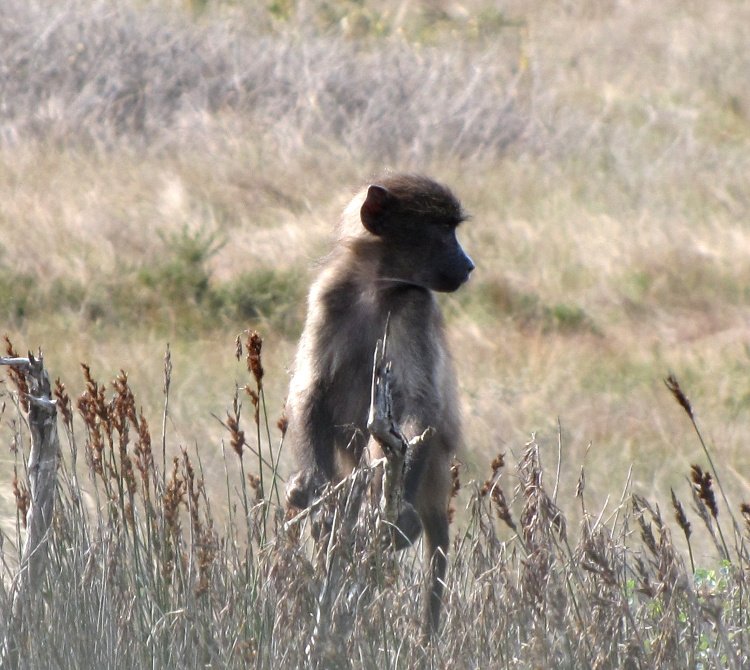 What to Pack for the Garden Route Road Trip
Since I am recommending to visit during spring or summer, it is obvious to pack light and sporty clothes.
However, seasoned travelers know how quickly the weather can change.  Even if you visit during the warm months, it is advisable to pack a jacket/scarf for chilly mornings and nights.  
In addition, it is a good idea to have a poncho or water-resistant coat for those times when the rains surprise you.  We tend to pack very thin, one-time use ponchos we find in places like the Dollar Store. They barely take any space in a suitcase and do the trick when needed.  I have discovered this works better than an umbrella.
In terms of shoes, I will pack at least a pair of tennis shoes and a pair of water-resistant hiking sandals.  There are a lot of beautiful hikes along the Garden Route and you want to be prepared for those. Plus, the right pair of sandals can be used as water shoes if you need to keep them on while taking a dip in the beach.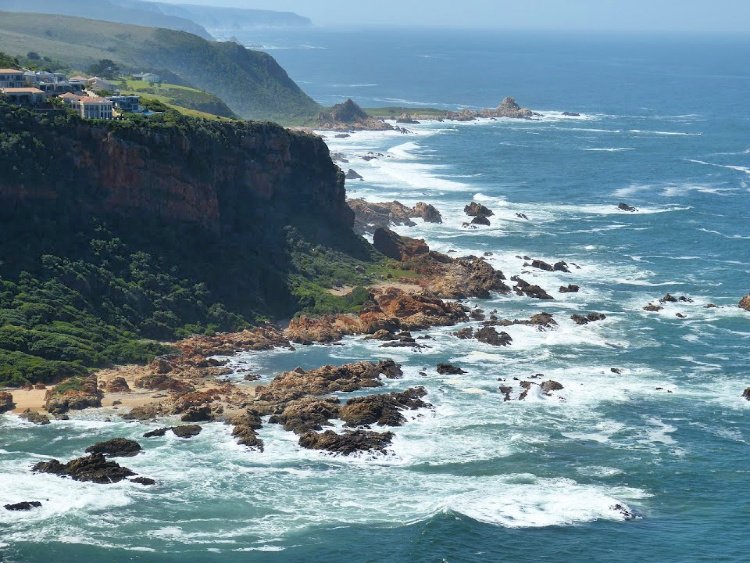 Garden Route Road Trip: Recommended Stops
Here are some of the best places to stop on this road trip.
Kragga Kamma Game Park
The first stop on this memorable adventure is just a few miles away from Port Elizabeth. Kragga Kamma Game Park is a vast nature reserve, with lush forests, grasslands, and herds of African game. 
It is undoubtedly one of the Garden Route's highlights, particularly for animal lovers. You can choose between two tour types – driving around on your own, or going with a guide in an open car. 
One of the unique experiences you can have in this game park is a close cheetah encounter. You should book this experience in advance as it's really popular; after all, who would pass on the opportunity to pet and play with a tamed cheetah!
You can also see zebras, giraffes, white rhinos, elephants and many other animals. Plan to spend at least three hours at this nature reserve, before getting back on the road.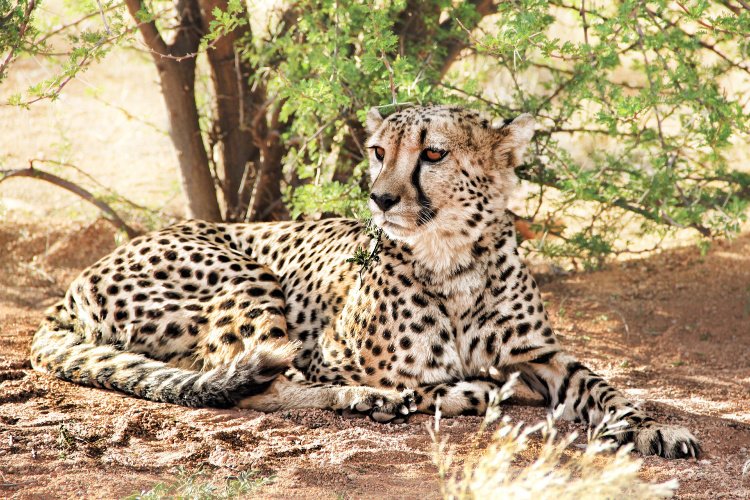 Bloukrans Bridge Bungee Jumping
South Africa has quite a few bungee jumping spots, but none are as thrilling as the Garden Route's Bloukrans bridge. The 216-meter bridge is the highest bungee jumping spot in the world, which adrenaline junkies will definitely want to cross off their bucket lists. 
For the less brave, just looking at the vast chasm below the bridge is enough to get their blood pumping. And even the bravest adventurers will utter the inevitable 'I can't do it!' a few times before they plunge themselves off the bridge. But the exciting fall will have them begging for more the second their feet touch solid ground.  
The Bloukrans Bridge is just outside the entrance of the Garden Route National Park – a place you don't want to miss out on, and your next trip on the road trip of your life.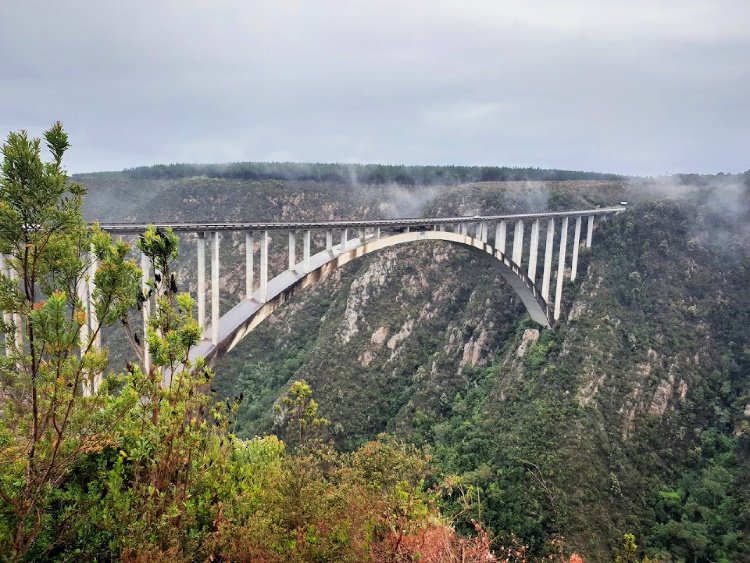 Garden Route National Park 
The Garden Route National Park is an absolute must on this road trip. It's a vast area with indigenous forests, rugged coastline and stunning beaches that offers an abundance of different activities for everyone. 
From hiking trails and mountain biking routes to scuba diving and canoeing – this national park is pretty much a slice of heaven for adventurers. And with so many things to do here, you could easily spend a week in the national park and not cover even half of it. 
The national park even has a bucket list for its travelers, which includes some of the most exciting things you could do there. From spotting black-manned lions to standing at the southernmost tip of Africa, the Garden Route National Park is truly something you have to experience for yourself. Plan to spend at least two nights here, if you want to explore just a slice of this wilderness pie.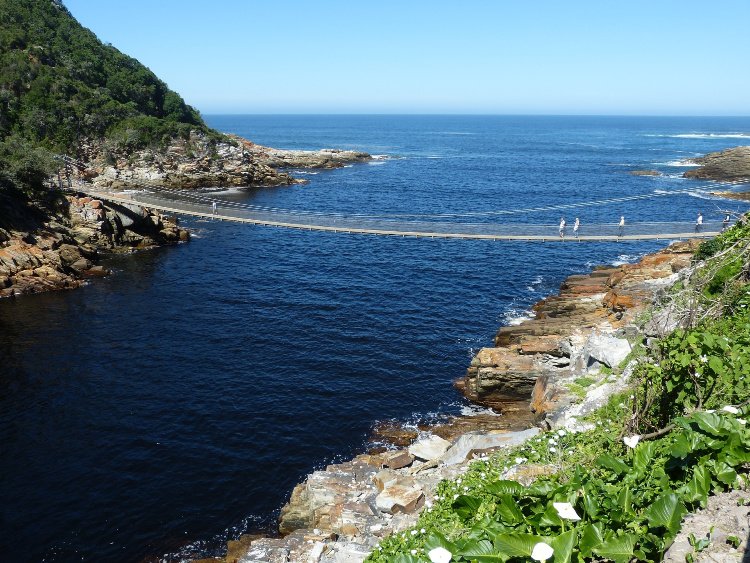 Whale Watching 
The Garden Route is known for many whale watching spots that are just a quick detour. And since you will have multiple opportunities to spot these majestic mammals, this experience should be super easy to fit into your South African itinerary. 
One of the most popular spots for whale watching is Plettenberg Bay, which is actually really close to Garden Route National Park. A touring agency will take you on an ocean safari, where you get to see whales and dolphins. Most of these tours last about around three hours – the perfect amount for a break, before hitting the road again. 
But, by far the best and most unique experience is heading out to Seal Island, just off the coast of Cape Town. As you can guess from the name, this tiny island is entirely inhabited by seals, which are absolutely mesmerizing to observe. And you can often spot some whales in the background, going on about their day.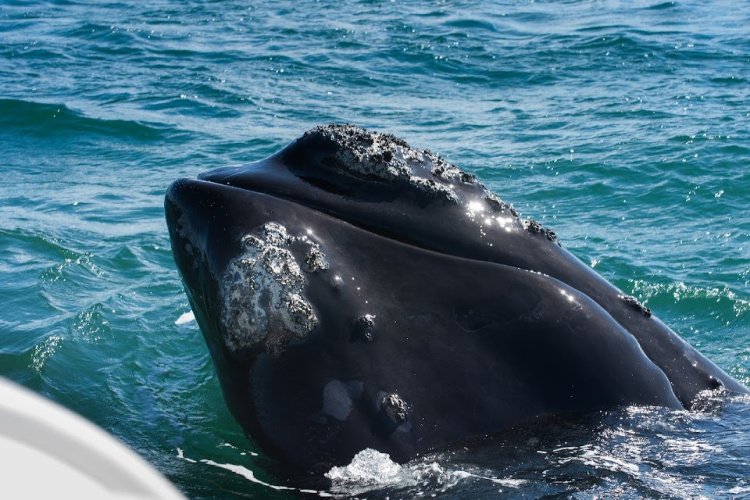 Mossel Bay
The next stop of this awesome road trip is in Mossel Bay. This town is popular for many different things, so it would be best to spend at least one or two nights here. 
From adrenaline-pumping parasailing to exploring a maritime museum complex – anyone can enjoy their time spent in this charming African town. 
The Bartolomeu Dias Museum Complex is a vast maritime museum dedicated to the famous explorer. There's a life-sized rendition of the explorer's vessel in the museum, and you can walk around it. 
While history buffs can walk around the museum complex for hours, the more brave adventurers can check out why Mossel Bay has a reputation for being one of the best paragliding spots on the continent. Both paragliding and parasailing are very popular activities here, and the bravest can even go shark diving. You will be put in an iron cage, and get up close and personal with great white sharks – definitely not an experience for the faint of heart!
Another excellent spot in Mossel Bay is Point of Human Origins. The archaeological site is a cave complex with some of the earliest artifacts from modern human beings – a great experience for those who actually want to learn something while conquering the Garden Route.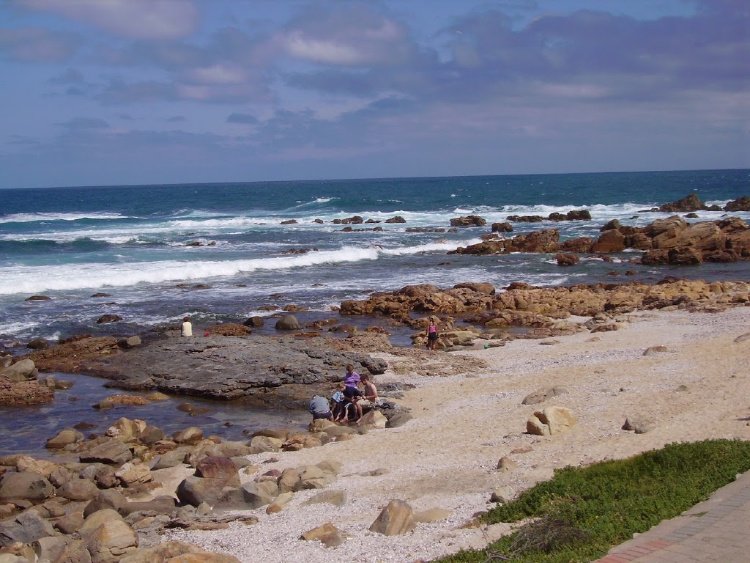 Photo by Mario Micklish
De Hoop Nature Reserve
A few miles west from Mossel Bay is the De Hoop Nature Reserve. It's a great place to relax and unwind a little while lounging on the white sandy beaches and admiring the spectacular views. 
Apart from miles of gorgeous beaches, the nature preserve is also known for its rich wildlife, great hiking trails and whale watching spots. It is also a great place for cyclists and bird watchers, as it is home to the very rare Cape vulture. 
One great thing about this nature preserve is that you can spend your time here however you like. You can spend the days here mountain biking and exploring the vast lands, observing wildlife in their natural habitat or just hiking around the area. Or, you could lie on the white sandy beaches and stare into the endless horizon – the choice is entirely yours.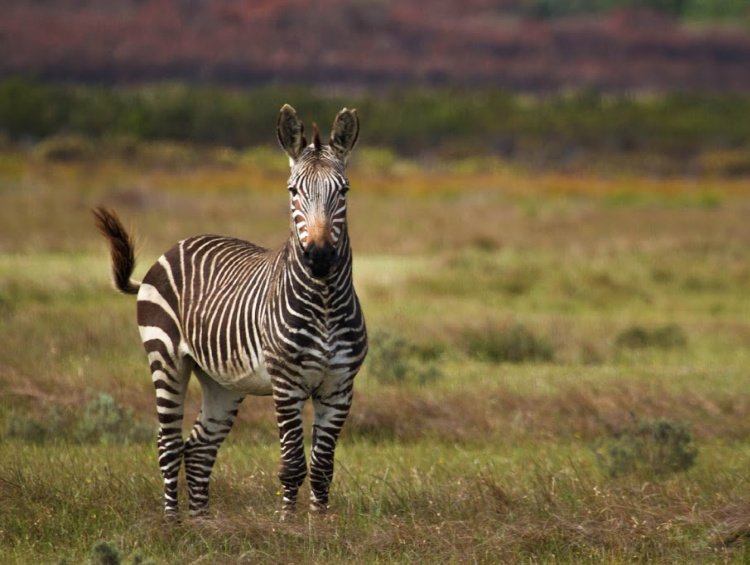 Photo by Will Sweet
Hermanus
The last spot before Cape Town at the end of the Garden Route is the town of Hermanus. This seaside town is known as the home to some of Africa's best beaches and whale watching spots, and it includes an amazing Whale museum. 
You can learn all sorts of new things about the marine mammals here, and even see an actual whale skeleton. If you thought the majestic creatures were impressive just from observing them from afar, wait until you're standing in front of that massive skeleton!
You should also go to Hoy's Koppie, a small nature reserve just outside the town. There's a giant stairway to climb, as well as a wheelchair-accessible path that will both take you high up, for breathtaking scenic views of Hermanus. A perfect end to this memorable South African road trip!
____
Mike is addicted to both adventure and travel, so decided to combine the two to form TheAdventourist. There he shares his journey from one adrenaline rush to another, always exploring new places as he goes. You can find him sharing his travels on Facebook.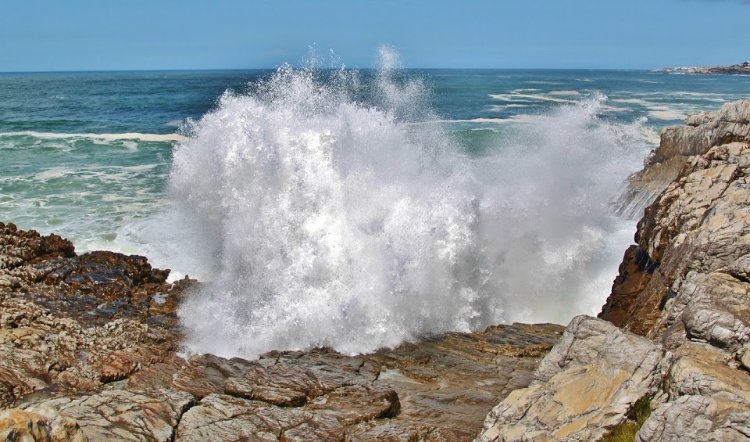 More Road Trips
Switzerland Road Trip: Itinerary for First-Time Visitors
Big Sur Drive: Ultimate Road Trip Planning Guide
Los Angeles to San Francisco Drive
Los Angeles to San Diego Drive
Las Vegas to Death Valley Day Trip Itinerary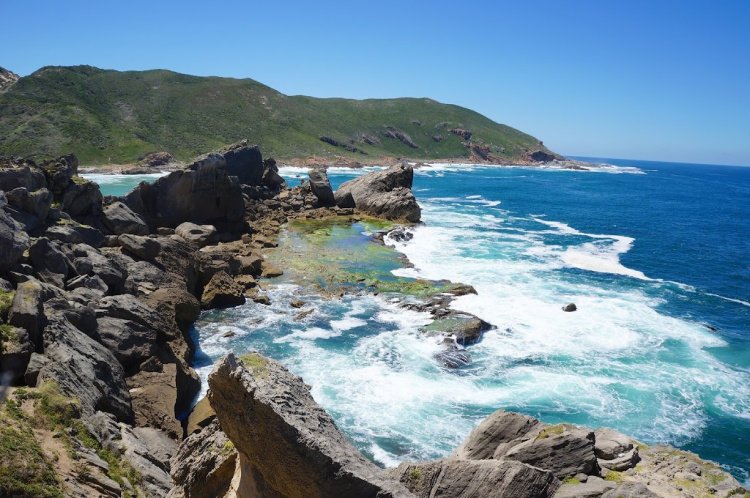 Photo by Joke van Niekerk
Have you done the Garden Route road trip in South Africa? What are your recommendations?
Pin "Garden Route Road Trip" for later!