Two weeks ago, I had the luck of attending the LA Street Food Festival.
Why I say "I had the luck"?
Well, this event was barely on my radar even though it was running for its 6th consecutive year.
I entered to win tickets thru Time Out Los Angeles and guess what?  I won two VIP tickets!
It was kind of exciting since I am not used to win things (hope I win a free trip someday).
The LA Street Food Fest was designed to fill a gap in the event's scene by creating an event that was the first of its kind. In addition, organizers were interested in creating a platform to support independent small business owners and both established and budding restaurateurs.
Promotional tasting events often require vendors to donate their food and services, something that can be challenging, especially for new and less established vendors, and for that reason, every vendor is subsidized by the event organizers. And in the case of some of smaller independent vendors, their participation is entirely subsidized.
It is important to notice the event is curated.  Not all vendors interested in attending make the cut.
Here is a recap of the event in photos.
The Venue
The event took place at the Rose Bowl in Pasadena.  The food stalls were placed around the stadium (but within limits).  The field was open for the event attendees.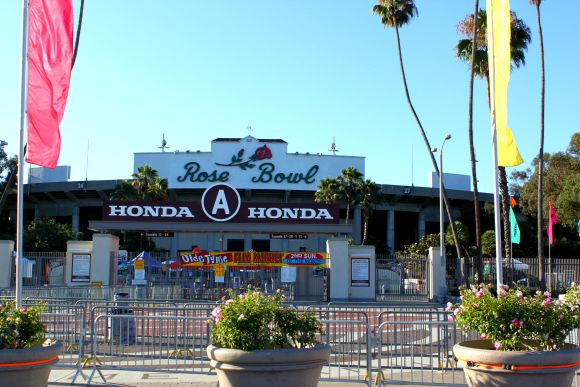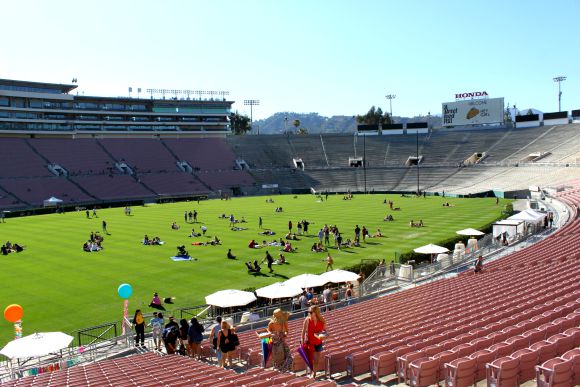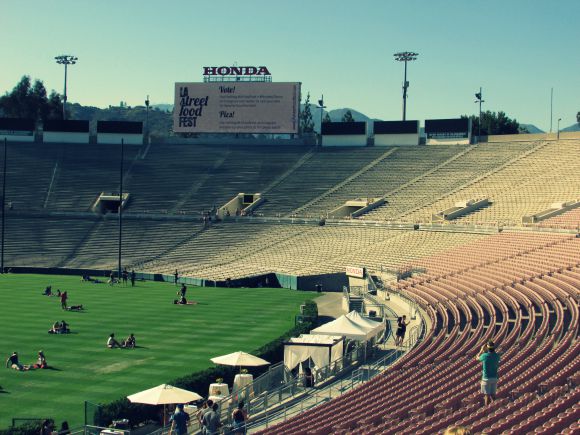 Asian Food
Vendor Sample: Arroy Foods, Eat Buddha Bing, Bling Bling Dumpling, , Fred Eric + Ramen 62, Hotato Potato, Hungry Belly Thai, Kai Kai Dumplings, Mumbai Kitchen, Nong LA, Poke 2 Go, Sweetfin Poke, The Pho Burger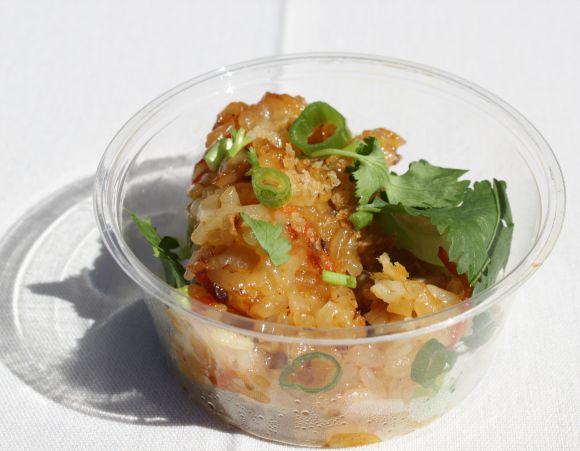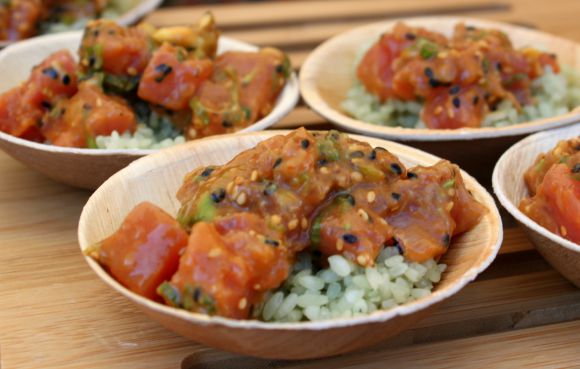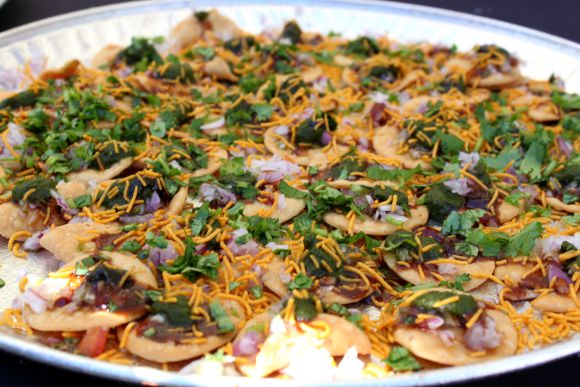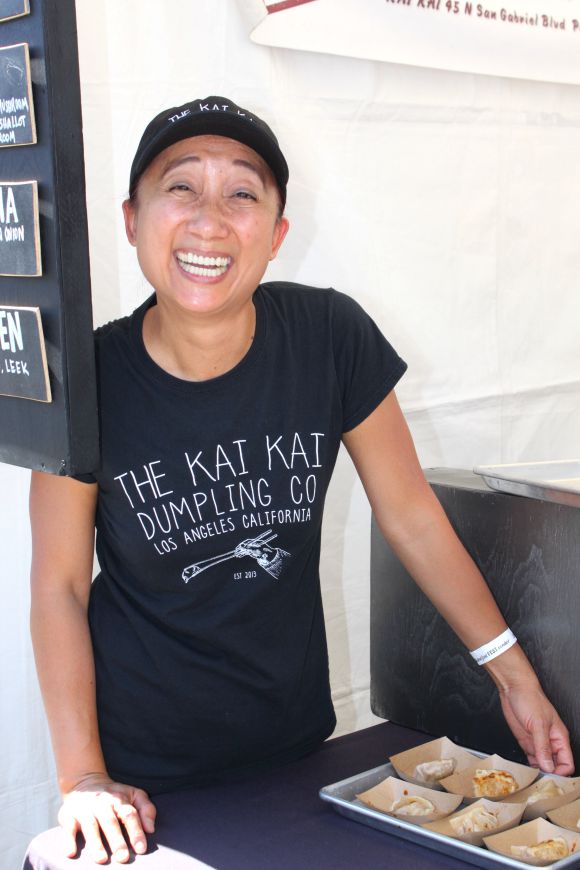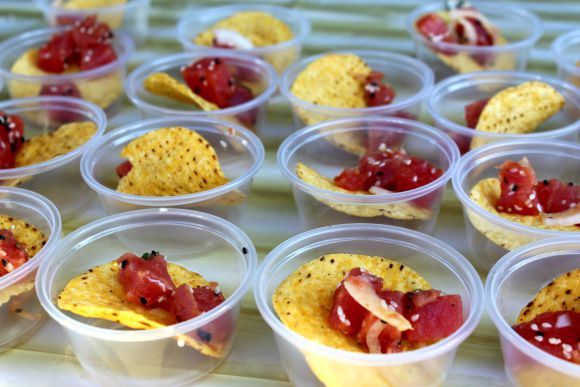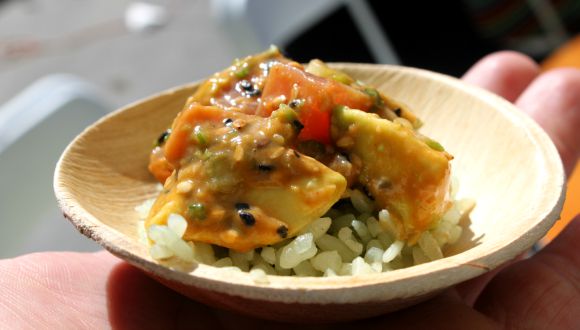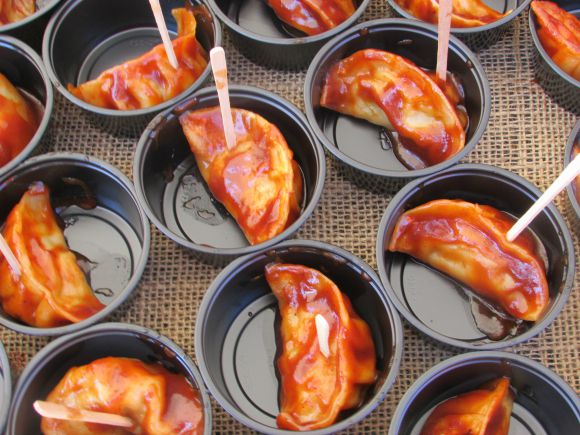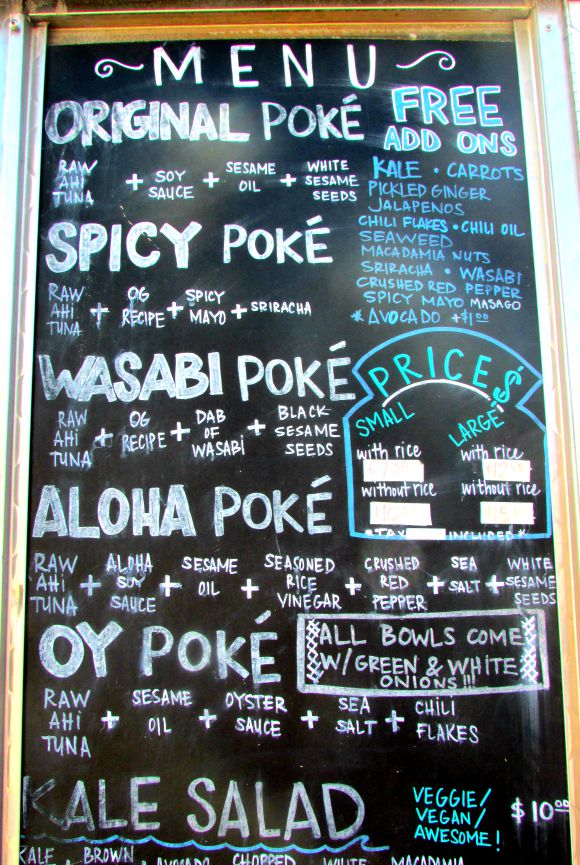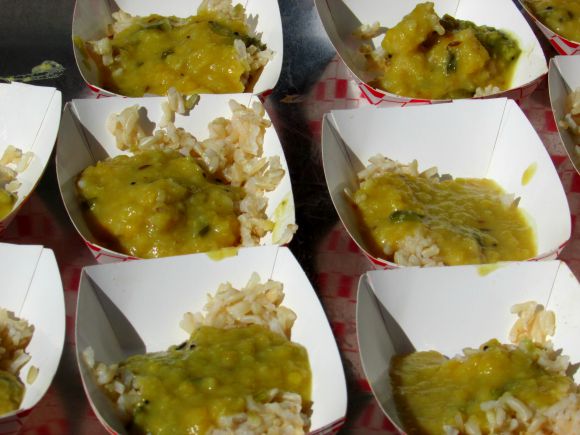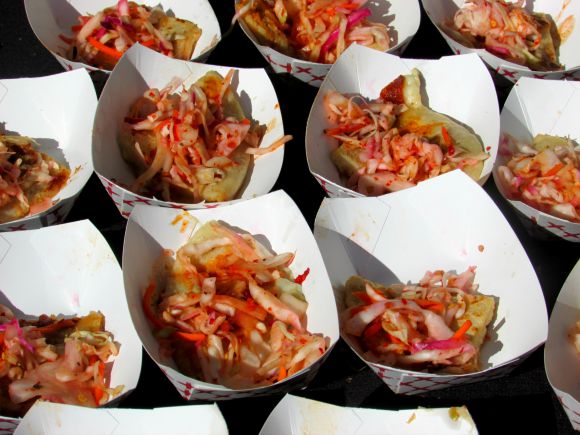 European Food
Vendor Sample: Folliero's Italian, Monsieur Madame, Aussie Pie Kitchen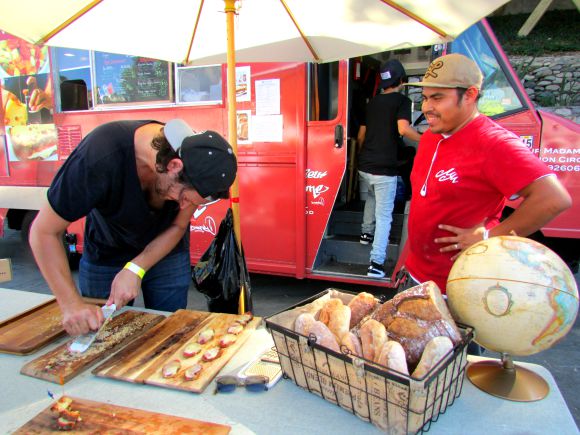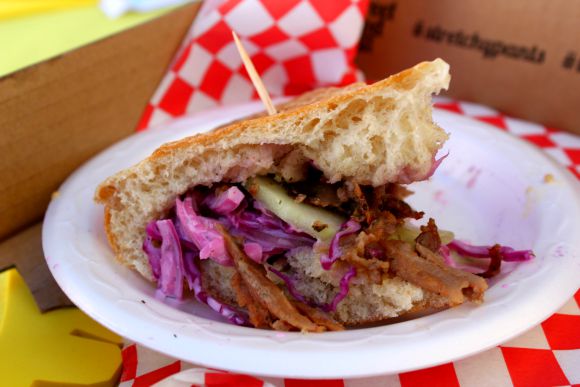 American Food
Vendor Sample: Bachi Burgers, Cassell's, Comfort LA, Faith & Flower, Crepe n' Around, Fritzi Dog, Greenspan's Grilled Cheese, Howlin' Rays, Komodo, Newport Seafood, Pizza Co., Postcards CAS, The Lobos Truck, Tom's Urban, Top Round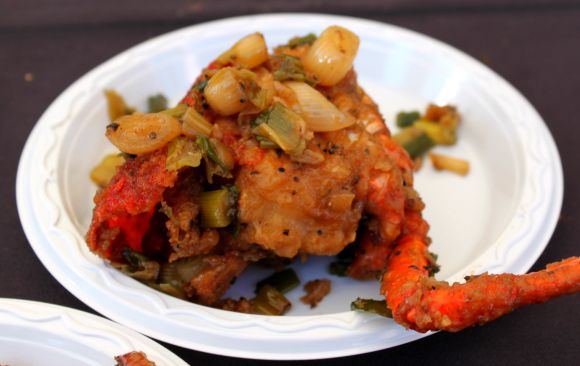 Latin Food
Vendor Sample: C-V-CHE , Ceviche Project, Casa Oaxaca, Chichen Itza, Chago Torta Ahogadas,  Diablo Tacos, Dia de los Puercos, El Coraloense, La Guerrerense, La Monarca Bakery, Mariscos El Mazateno, Loteria Grill, Saritas Pupuseria, Tacos La Bomba, Taqueria El Severo, Yuca's, Pinches Tacos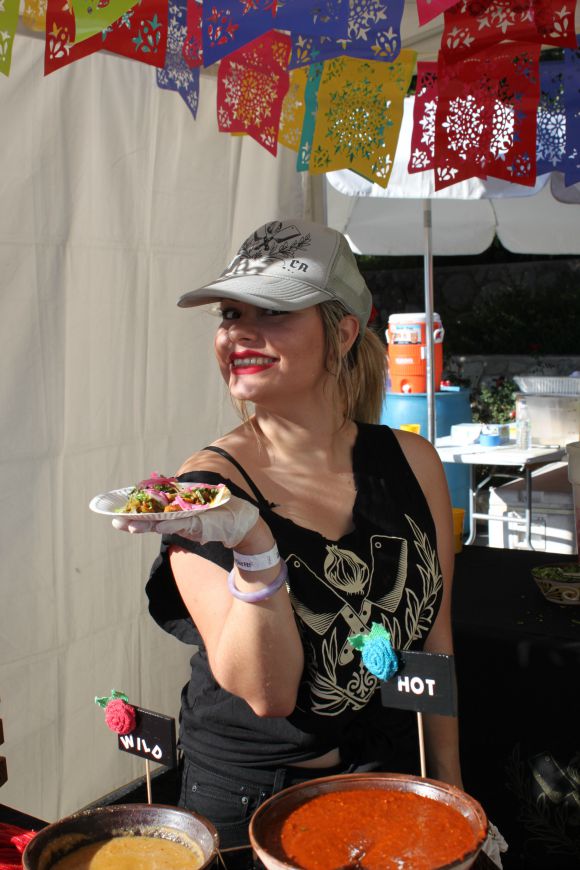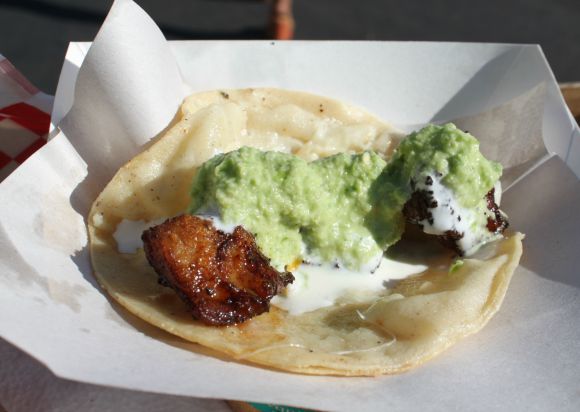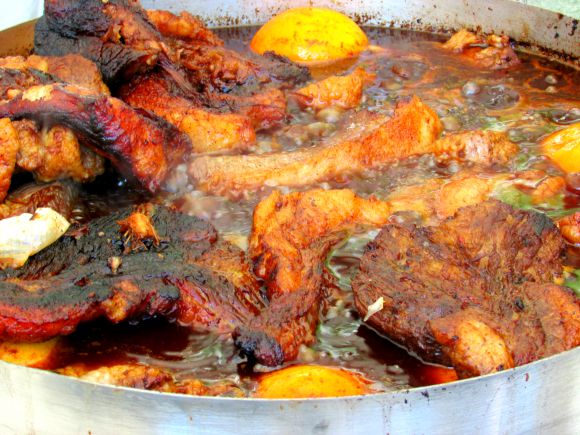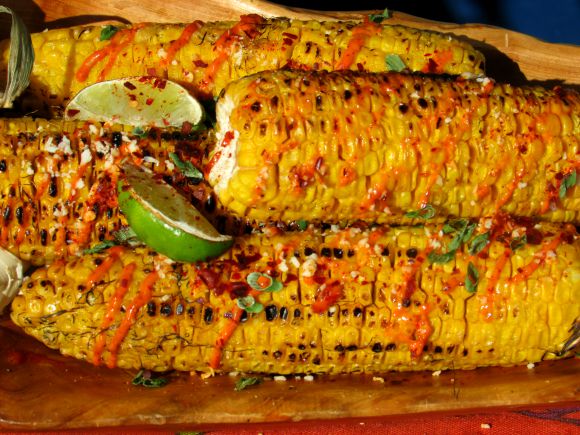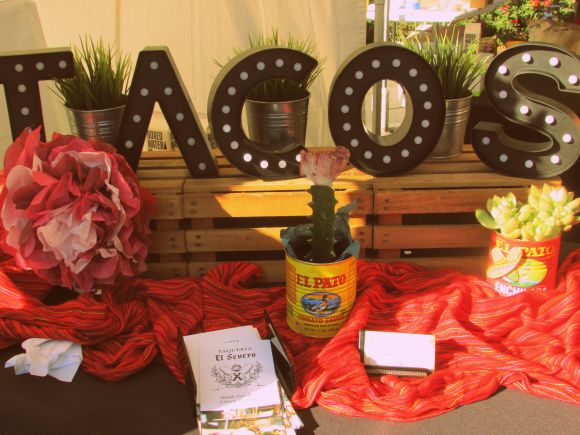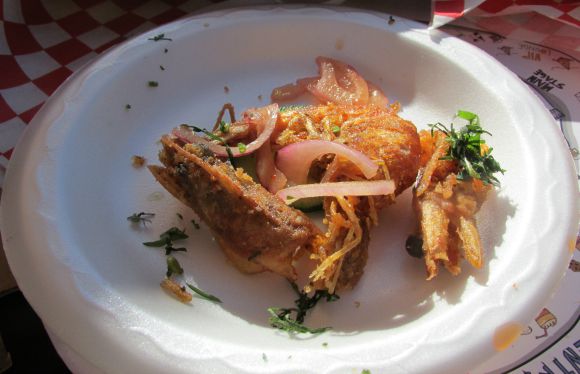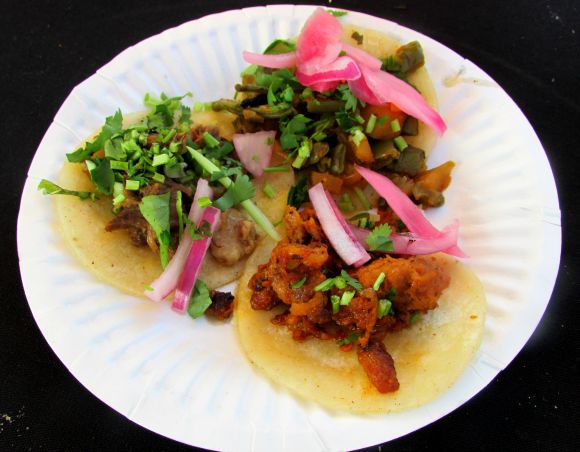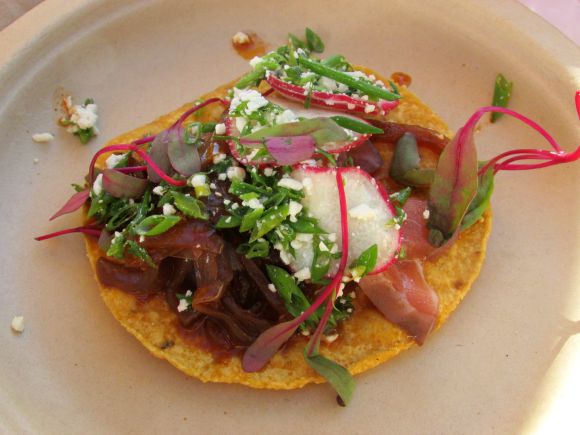 Ice Cream Social
Vendor Sample: Choctal, Dreamy Creations, Fluff Ice, Mc Connell's, Peddler's Ice Cream, Salt & Straw, Three Twins Ice Cream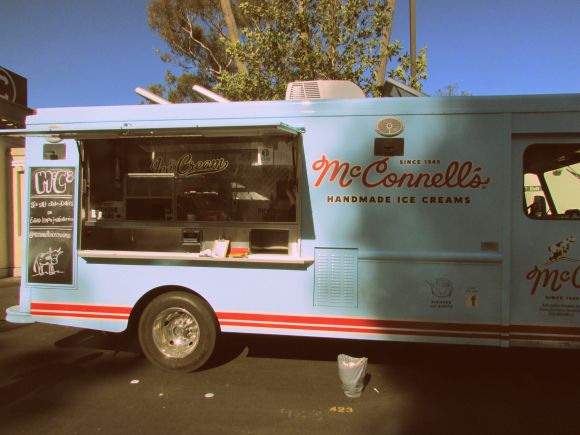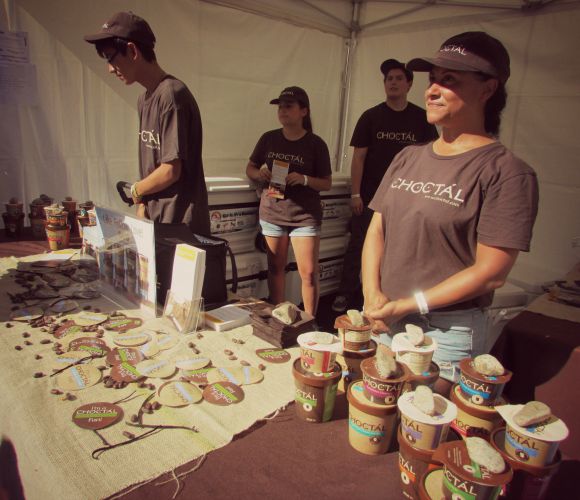 Coffee & Donuts
Vendor Sample: Chupacabra Coffee, Colorado Donuts, Donut Friend, Frijolitos Latin Coffee Shop, Home Brewed Bar, Jake's Artisan Coffee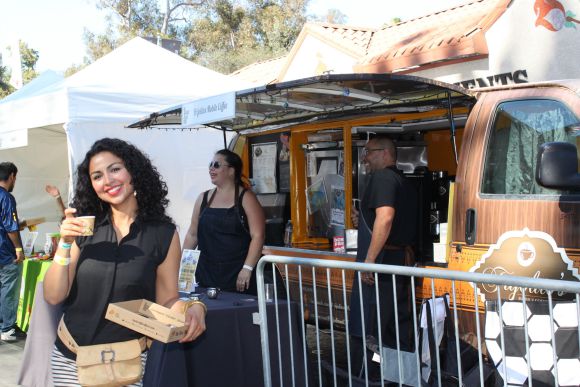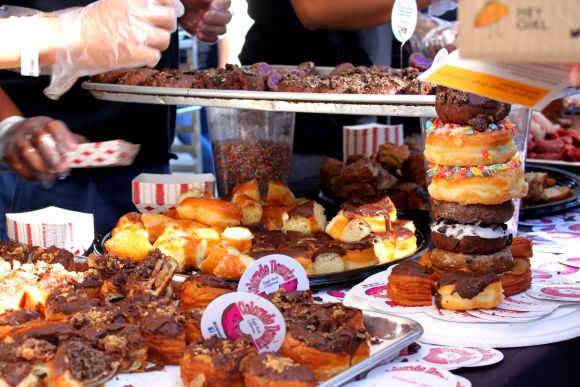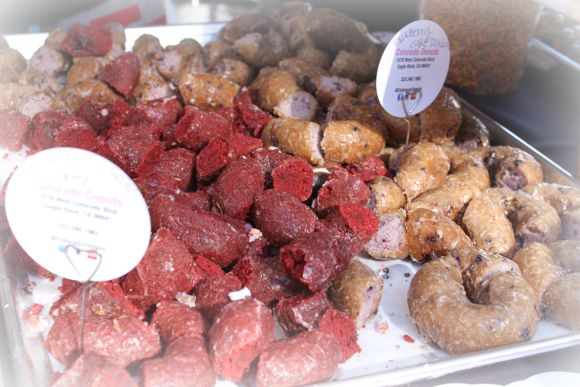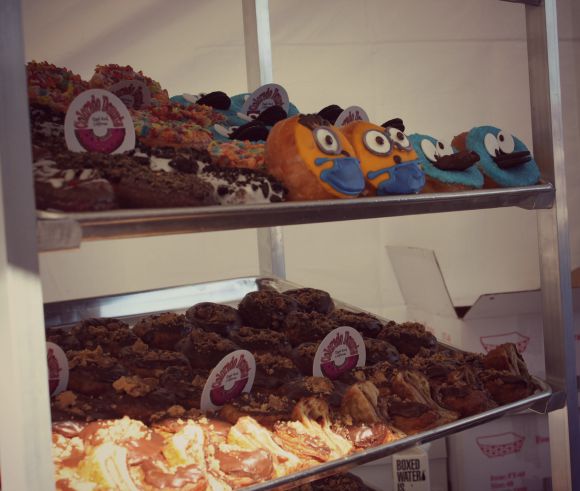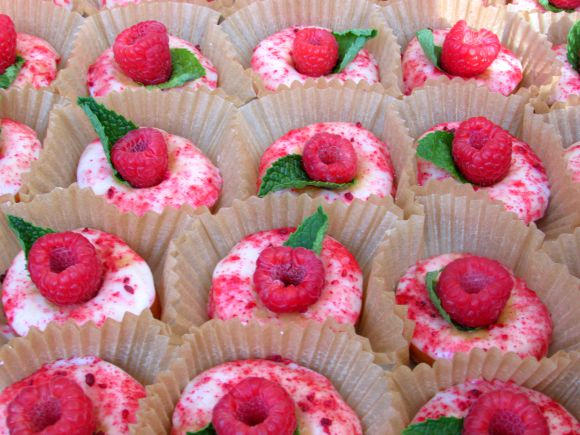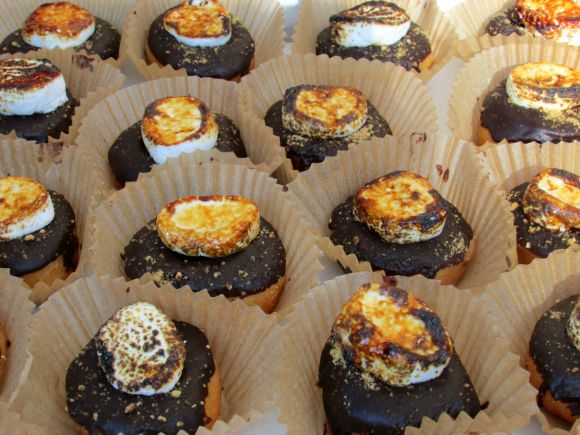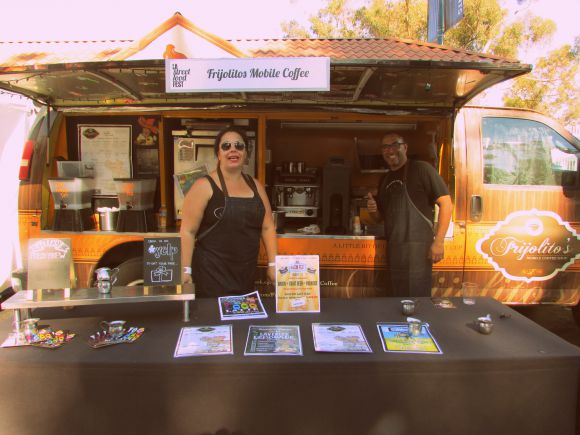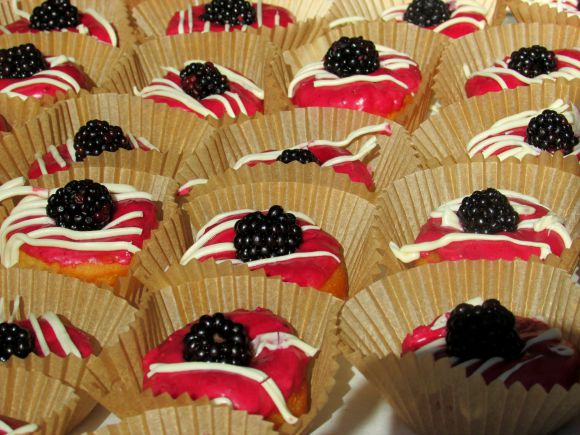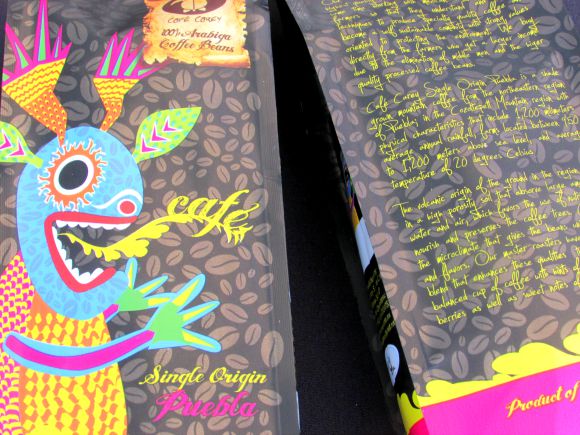 Artisanal Goods
Vendor Sample: Gypsy Eats, Hello Sweetie Pie, Indie Jams, Mama Musubi, Sugar Spun, La Sriracha Macha, Spread PB, Kneady Bakery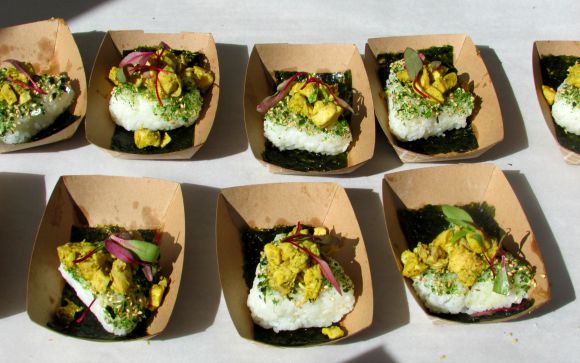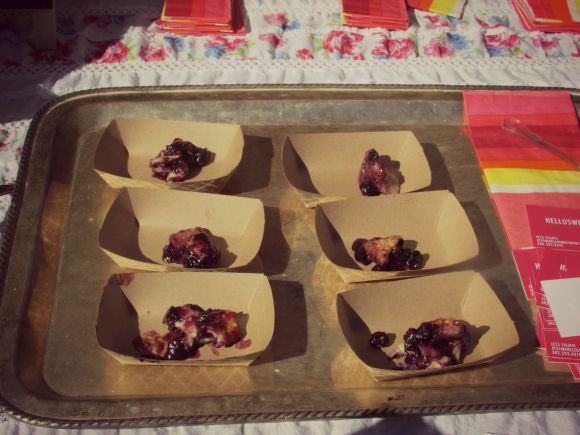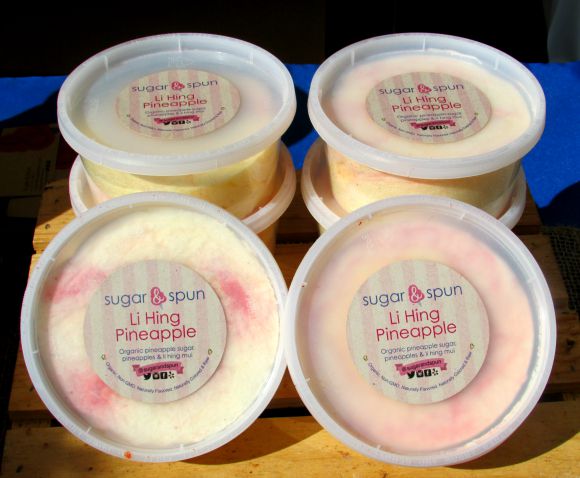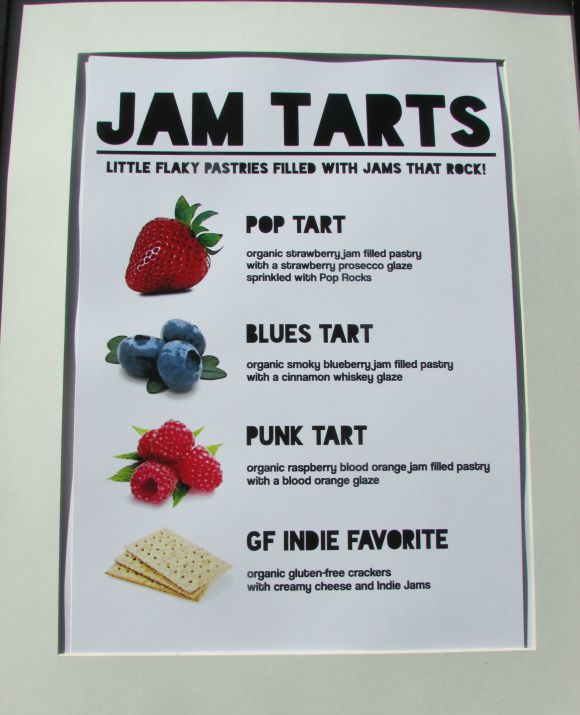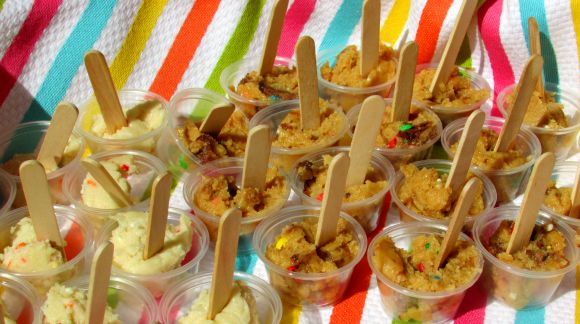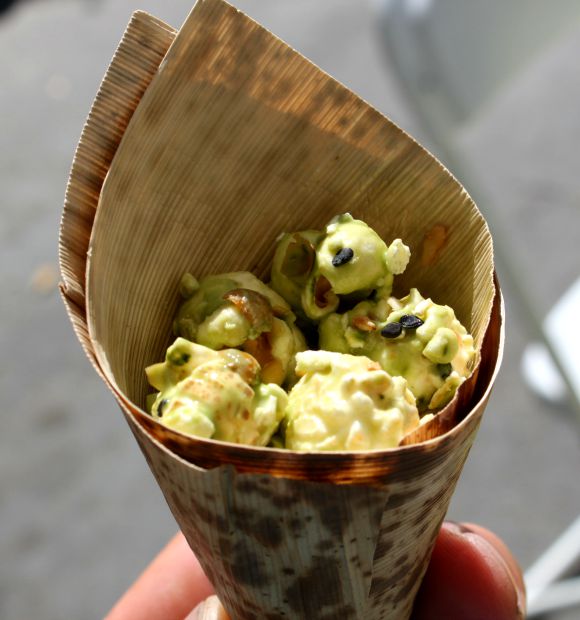 VIP Lounge
Corazon Y Miel was serving food and drinks at the VIP Lounge.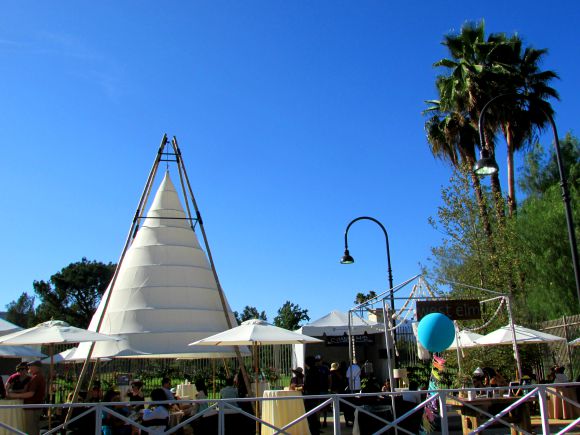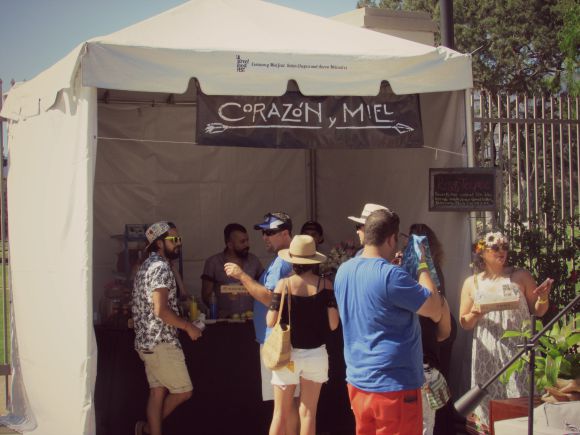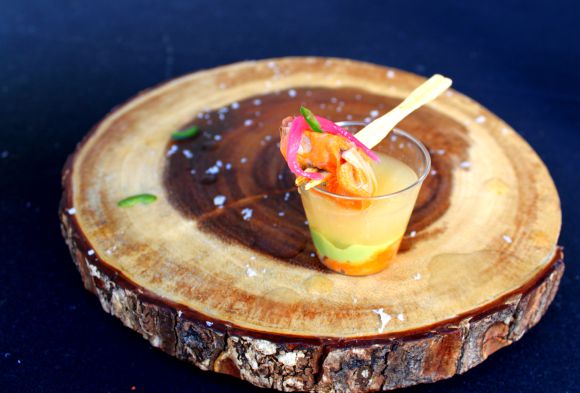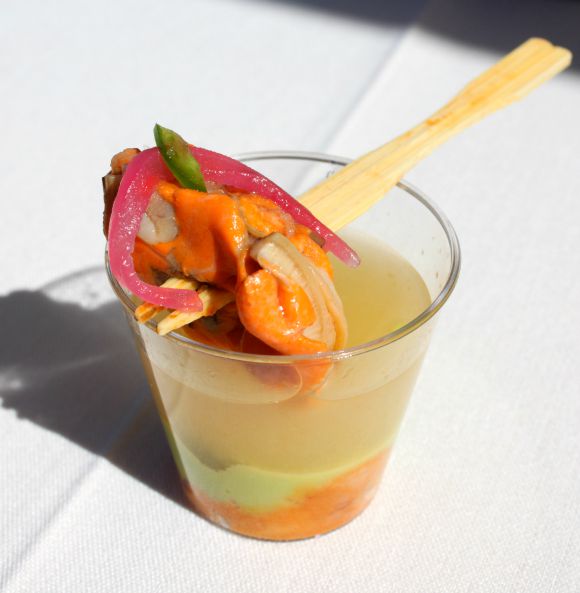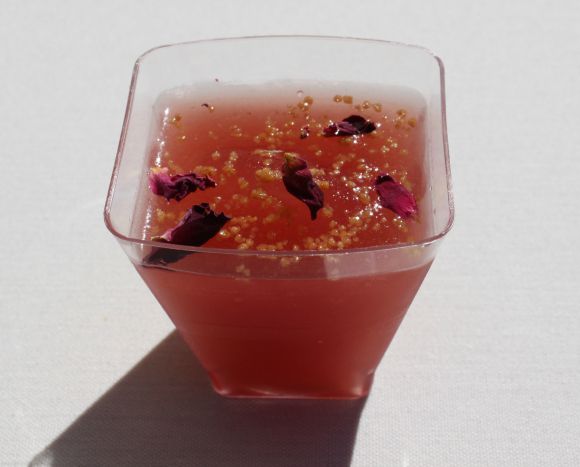 Techniques to Tackle an Event Like This
For what I read, the event sells 5,000 tickets.  I do not know about you but, to me, that is a lot.  So, it may be wise to invest in VIP tickets (1,500 ticket are sold).  With these tickets, you can enter two hours before the general public and have the right to enter the VIP Lounges.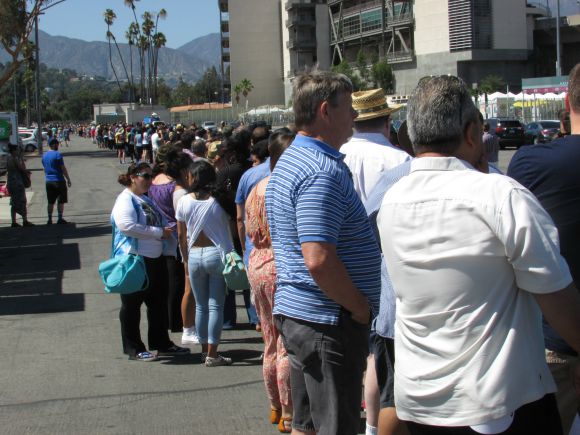 On the contrary, based on my experience, we waited one hour in line to get in even with VIP tickets (people were very upset about this).  So, we didn't experience the "promised" two additional hours.
Some people are not necessarily into eating till they burst.  They are interested in trying some specific establishments.  If this is your interest, determine which vendors you want to stop by.
Another technique is to focus on the places or food types you haven't tried.  Identify vendors by using the event guide.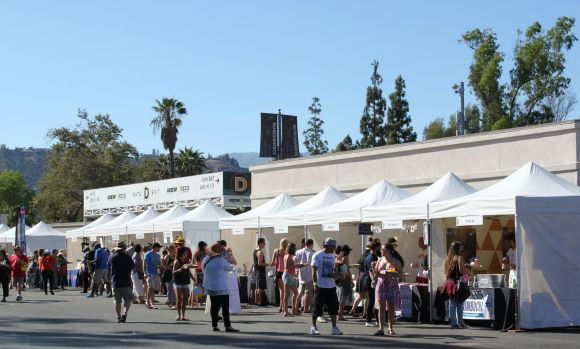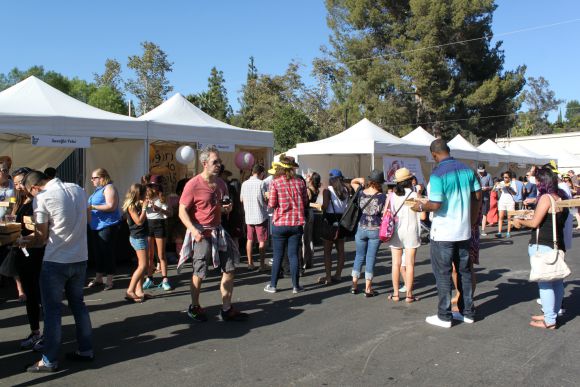 Now, if you want to try as much as possible, you cannot even eat the entire sample each vendor provides (no matter how small it is).  Share half of the sample with your partner or group.
Since the event can get very full, make a line, grab a sample, make another line, grab another sample and continue like that until you fill the tray provided at the entrance. Ideally, your partner will be doing the same thing.  Once the trays are full, enjoy your food (you can do the entire exercise again if you are still hungry).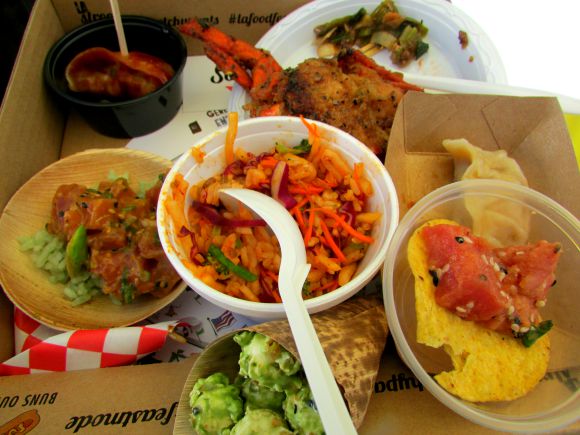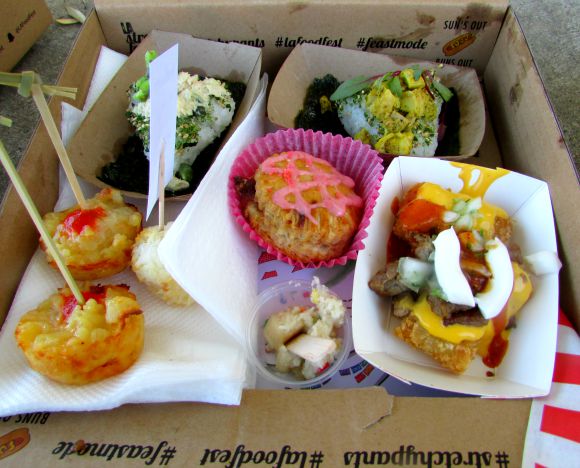 Take a backpack or bag to save for later packaged goods like water, juice or candy.
Vendors were arranged in a semi-circle.  If you have VIP tickets walk towards the farthest end (towards the General Admission Entrance) and start eating there.  Once it is time for the people from general admission to enter, walk towards the other end (towards the VIP Entrance) and try those vendors. People tend to walk to the closest vendors first.  If you walk to the farthest end, there should be shorter lines.
The Rose Bowl is open to event attendees.
Kids are allowed in the festival.
Arrive early. These events get really crowded.
The most popular vendors may run out of food fast.
In reality, you do not have to follow any rules or techniques.  Just go and enjoy the event!
Would you attend an event like these?
 Pin it for later?
________
_________
This post is part of Wordless Wednesdays at image-in-ing, Wednesdays Wanderlust at My Brown Paper Packages, Travel Photo Thursday at Budget Travelers Sandbox , Sunday Traveler with Chasing the Donkey, Photo Friday at Pierced Wonderings,  Weekend Travel Inspiration at Reflections Enroute, The Weekly Postcard at Travel Notes and Beyond, Travel Tuesday at Bumble Bee Mum and Monday Escapes at Packing My Suitcase. Pay a visit to these wonderful blogs!