Today, Inna and Jim from the Executive Thrillseeker tell us all about the best Los Angeles beaches!
Los Angeles can confidently claim to have some of the country's most diverse beaches. There are many of them located within 60-90 minutes from the downtown area. 
In LA everyone will find a beach to their liking, the main thing is to know where to look. Los Angeles is a city with a highly developed infrastructure and a high level of leisure activities, so the beaches are left in really good condition. 
In this article, I will talk about the best beaches in Los Angeles and the surrounding area based on several basic parameters: location, cleanliness, infrastructure, and quality of service. 
Also, factors such as prestige and local attractions were taken into account. For me, these are important components for determining the best beaches among many other cool places that the California coast is rich in.
I have good news for those who want to relax on the California coast: the beaches here are free and you only have to pay for parking. Who knows maybe you won it big your first time in Las Vegas and decided to take your winnings to Lala land and explore all the coastline has to offer you!
Please note: This article contains affiliate links, meaning I may earn a commission if you make a purchase by clicking a link. Of course, this comes at no extra cost to you and helps me to keep offering solid information to readers.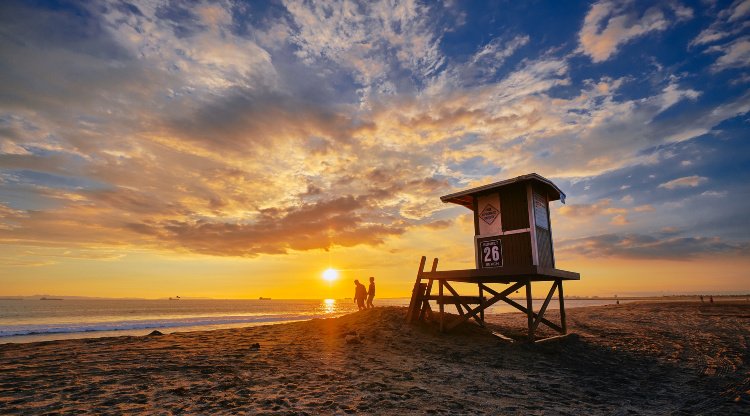 Beach Gear
As I spend a lot of time on the beach, I have my gear packed and ready to throw in the car.  Here is an idea of what I take to the beach.
Easy Set Up Beach Tent –  This is essential since most beaches in California do not have shaded areas.  >Check out this great tent option here
Big Portable Umbrella –  Sometimes, we prefer to use an umbrella since we want to sit on a chair verse lying on the floor.  Plus, I find it easier to adjust/move the umbrella to block the sun.  >Buy a beach umbrella
Los Angeles Beaches: Malibu 
The Most Popular "TV Beach"
This 20-mile long city is located on the California coast north of Santa Monica. I consider Malibu to be the most picturesque of my Top-10 as there are a lot of secluded places surrounded by rocks and cozy bays.
Local natural attractions regularly become backstage for filming. In particular, one of the largest beaches in the vicinity of Los Angeles, Topanga, is considered to be not only the best place for surfing but is also a featured place in lots of movies and tv shows. 
There is lots of parking available and some of the places even offer amenities such as showers and bathrooms, that way you can comfortably drive home after a long day.
Important: Topanga Beach is ideal for fans of water sports and is a destination for surfers from around the world. The pebbly and rocky coast is not quite suitable for those who prefer a comfortable and serene destination.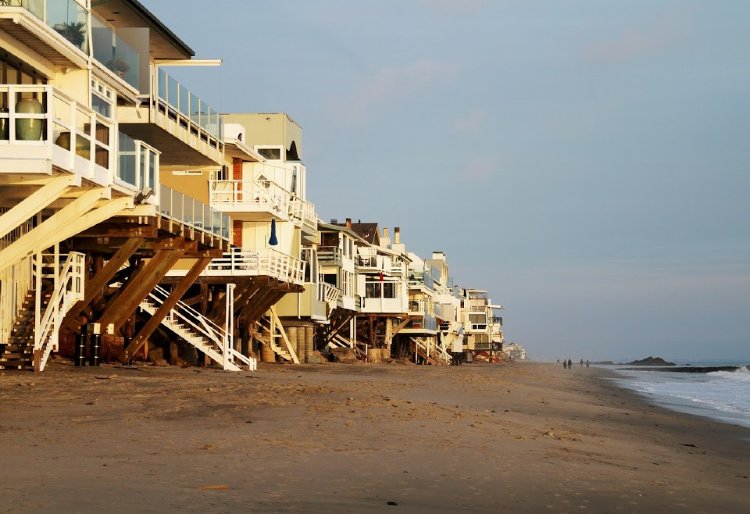 Another popular spot is Zuma Beach located north of Malibu. It is almost 3 miles long, wide, flat from the south and surrounded by rocky cliffs. There is a bay that becomes inaccessible at low tide. Zuma is another Los Angeles beach that is popular with surfers. 
By the way, this is where they filmed "Baywatch" and indeed safety standards at Zuma are high: vacationers are monitored by professional rescue teams (more than 10 towers). The infrastructure is also on top as you will find many shops and places to eat.
In fine weather, you can even see dolphins swimming nearby and no surprise that the water at Zuma is considered the best in all of Los Angeles.
Read More: Los Angeles to Santa Barbara Drive (the first day of the itinerary covers the top spots to visit in Malibu)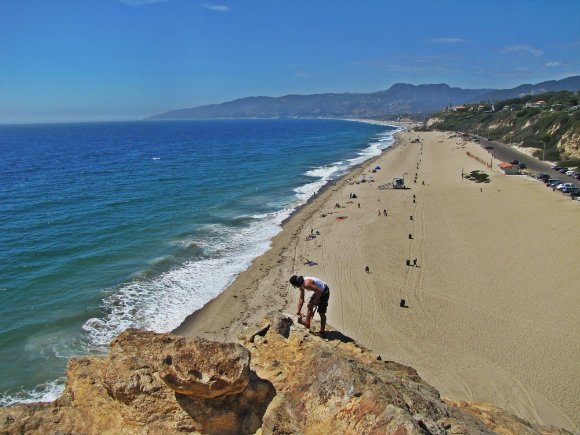 Los Angeles Beaches: Santa Monica Beach
Captivates with Cleanliness and Infrastructure
The beach is located in the city of Santa Monica which can be reached from Downtown Los Angeles in about an hour. The place is mainly famous for its pier and high-end restaurants. The beaches in Santa Monica are wide, sandy and clean. 
Aside from the pier, there are many sports fields, bike paths, and an immense variety of entertainment.
To the south are recreational areas with a large number of trees/lawns which makes it an ideal place for a relaxing holiday. The famous hotel "Shutters on the Beach" is located here as well. It's a luxurious place with a refined service for those who are tired of lying on the sand and are looking for a more sophisticated place to relax.
To the north of Santa Monica, is Will Rogers Beach, which stretches for miles along the coast and is open to everyone. However, parking in these places is paid and can run you anywhere from $5-$10 depending on the time of year. 
I was pleased with the variety of places to eat when visiting as it offers options for all different budgets!
Interesting fact: The Santa Monica Pier is the endpoint of Route 66. It stretches across almost the entire territory of America ending in Chicago, Illinois. Santa Monica also has a large amusement park with a huge aquarium and the only Ferris wheel in the world that uses solar energy.
Read More: Things to Do in Venice Beach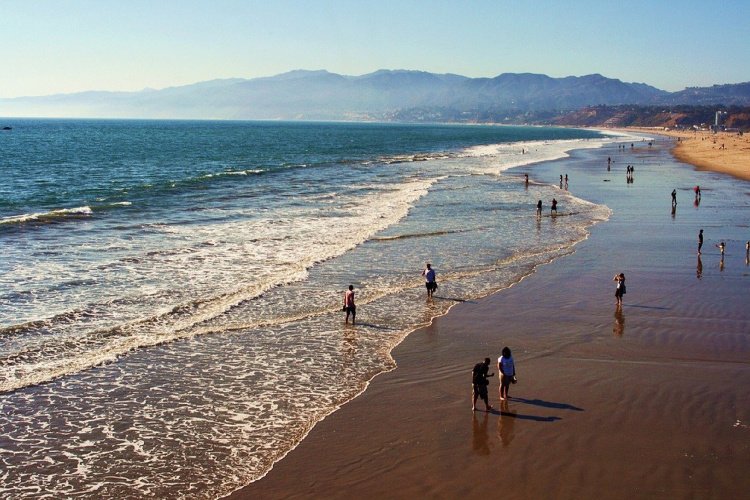 LA Beaches: Huntington Beach
Paradise for Surfers
This Southern California town is famous for its high waves and well-maintained beaches, not only in Los Angeles but in the United States as a whole. Huntington Beach is home to the International Surfing Museum and annually hosts a tournament with the top surfers in the world.
The coast is wide and stretches almost continuously for 10 miles while the city is small but lively, with many shops, cafes, and hotels. In particular, the Shorebreak Hotel is the go-to hotel for most surfers.
Read More: Orange County's Beach Towns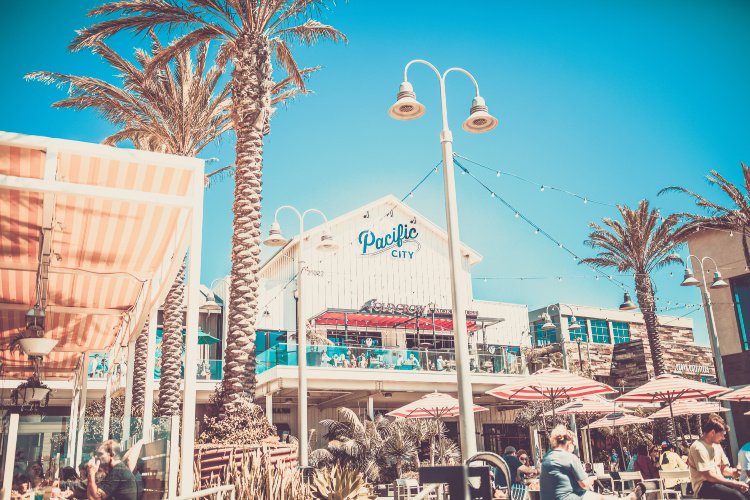 Beaches in Los Angeles: Manhattan Beach
A Luxury Vacation
Manhattan Beach is one of the most expensive, luxurious areas in the vicinity of Los Angeles that annually hosts the oldest US volleyball tournament. There are pristine bike paths, good waves for surfing, and many amazing restaurants. Manhattan Beach also attracts the crowds with its luxurious grand aquarium.
Important: The place belongs in the high-end category, so be prepared for high prices, but know the service is on point. The coast is clean and with excellent infrastructure, but it is crowded so it is difficult to find a place where you can park.
My recommendation is to try to find a parking spot at one of the municipal lots (2 hours max).  The garages on Morningside Drive give up to 6 hours of parking (but are located a bit farther from the beach).
Read More: Things to Do in Manhattan Beach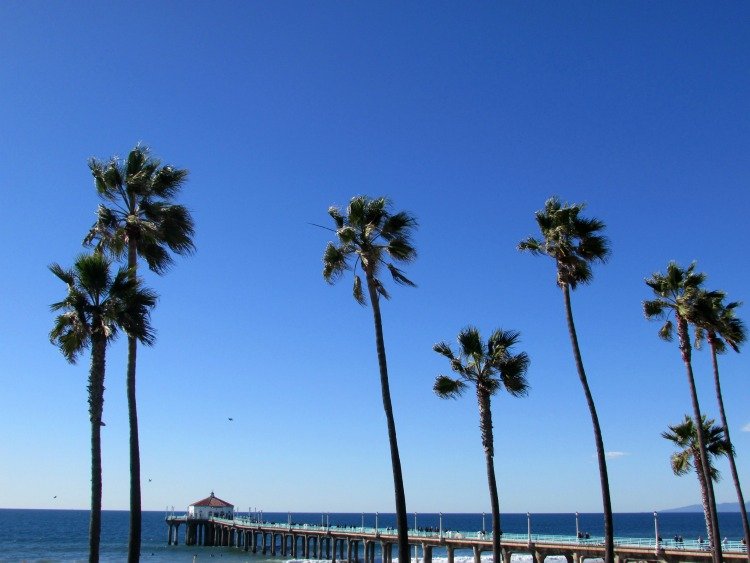 LA Beaches: Palos Verdes 
Elite Resort
This is one of the elite places in Los Angeles. The area (comprised of four cities) is full of expensive mansions and is home to a luxurious 5-star resort Terranea (built on its own little peninsula).
Pelican Cove Beach is a rocky, secluded and cozy beach where you can get to by following a well-guided path. There you can enjoy a beautiful panorama of Catalina island (26 miles from the coastline). Up the path, there is a large parking area with basic amenities.
Do not miss climbing the promontory located next to Pelican Cove's trailhead.  You will get spectacular views of the coast from the top.
Important: Pelican Beach is not the best option for those who want to passively lie in the sun but it's a paradise for scuba diving and nice walks.
Read More: Pelican Cove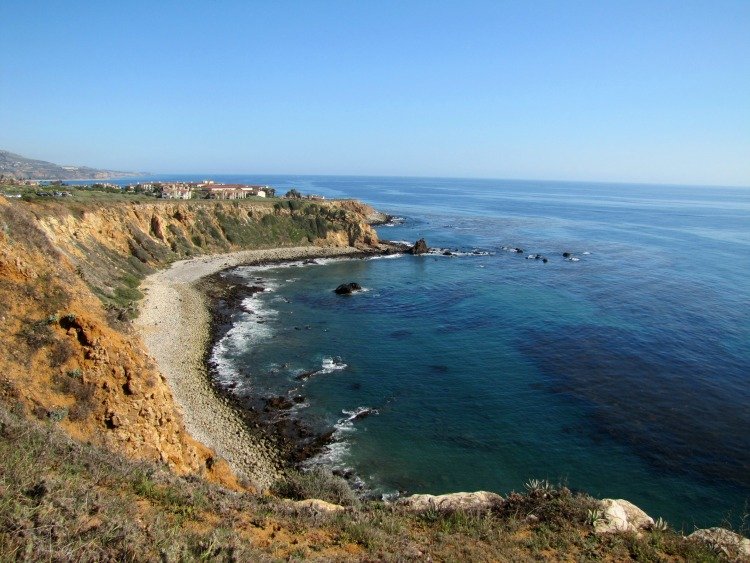 Los Angeles Beaches: Redondo Beach
The Best Place for Families
Los Angeles and its surroundings are famous not only for its popular surf locations but also for family-oriented destinations as Redondo Beach. This coastal community has three marinas, a pier (the only one with a horseshoe shape in California), and most of all it's famous for its cleanliness. 
Redondo is equipped for playing beach volleyball and even though it's more of a family destination, there are still excellent waves for surfing if that's what you desire!
Important: Getting there is convenient since you can arrive to the city via the train Green Line.  You will need to take a bus or Uber from the train station to the beach.
Read More: Redondo Beach Pier: Things to Do, See and Eat
Best Redondo Beach Pier Restaurants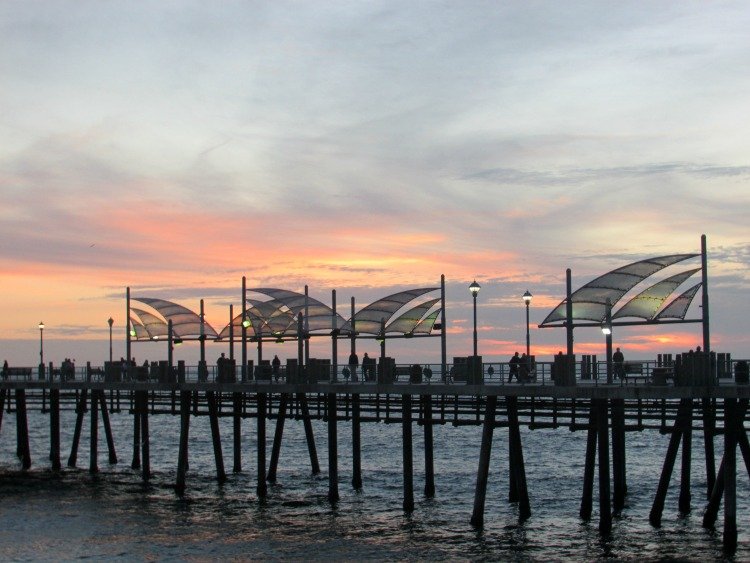 LA Beaches: Playa del Rey
Lively Urban Recreation Area
Playa del Rey is famous for fine white sand and dunes and is one of the most popular beach areas in Los Angeles. The small beach town can boast about its excellent infrastructure, a residential area with many convenient parking lots, a good bike path on the beach, and a well-equipped area for playing volleyball.
This beach is located a stone thrown away from the Los Angeles International Airport.  Therefore, it is an ideal place to visit during a long layover. In addition, there is a cluster of top-rated restaurants at the intersection of Culver Boulevard and Vista del Mar (Playa Provisions, The Tripel, ASAP Phorage).
Read More: Things to Do Near LAX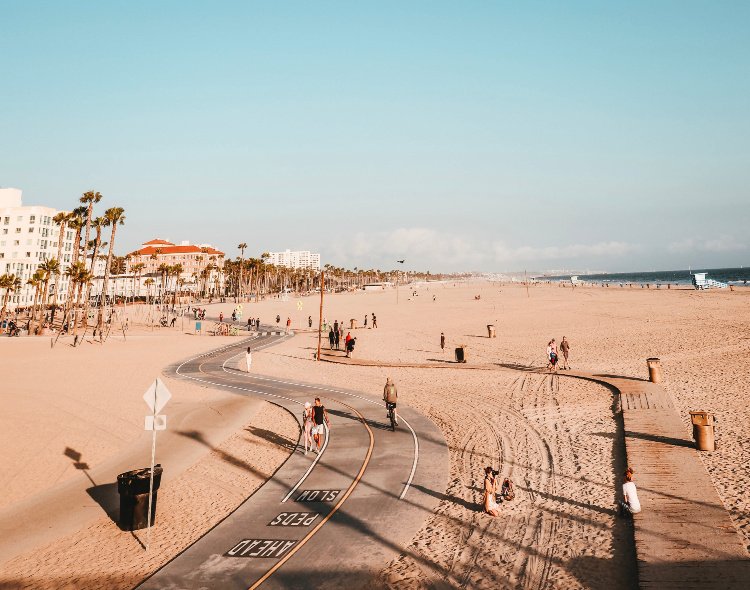 Los Angeles Beaches: Long Beach
There is a Place for Everyone
Long Beach is located only 60 minutes from Downtown Los Angeles and has received its name due to its length. Long Beach stretches for roughly 8.5 miles, and for sure there is a place for everyone at one point or another.
The shore is wide, sandy and… crowded. There is a hidden zone, Villa Riviera, located at the intersection of Ocean Boulevard and Shoreline Drive, where you will find some of the world's wealthiest individuals (west section of Alamitos Beach).  Villa Riviera was home to the very first Miss Universe Pagent in 1952, where each contestant was escorted by either a member of the Marine Corps or the Navy.
Long Beach has a well-developed infrastructure and is watched by lifeguards for your safety. The towers are located along the coast (open from 9 a.m. until sunset). Pine Avenue is a couple of blocks from the beach and features lively shopping, many cozy cafes, and hotels.
Interesting Fact: The annual Grand Prix of Long Beach (IndyCar Series race) takes place on the streets of Long Beach.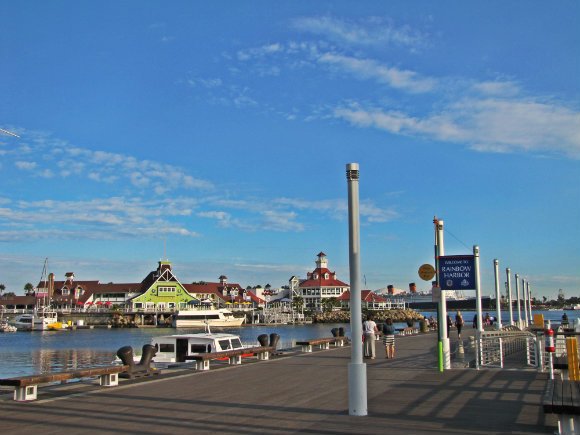 Beaches in Los Angeles: Marina del Rey 
A Place for a Relaxing Holiday
This unincorporated community in Los Angeles County is known for its large man-made marina. 
Marina Beach is the main strand of sand here. The place is popular with kayakers and families since there is zero wave motion. The shore is equipped with playgrounds for team games and there are special areas for picnics. On Saturdays, a decent-sized farmer's market setups next to the beach (tons of great food there).
Important: This is the place to go if you are a water sports enthusiast.  Outfitters in the marina offer sailing, deep-sea fishing, paddle boarding, and many more activities.
Read More: Things to Do in Marina del Rey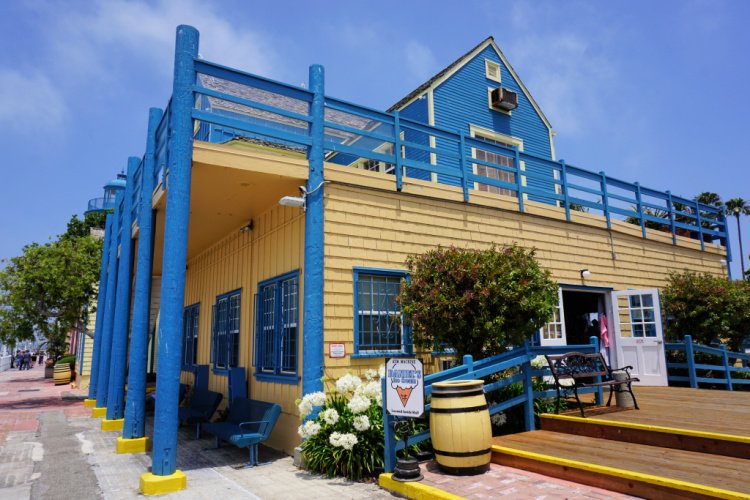 Los Angeles Beaches: Laguna Beach
My Personal Favorite
Laguna Beach is comprised of about 6 miles of gorgeous beaches conveniently located between San Diego and Los Angeles. As for me, this is the best year-round retreat on the California coast.
Immediately upon arrival, you will see that Laguna Beach is as luxurious as people who dream of visiting the US imagine. Laguna Beach has lush nature including many palm trees, plenty of hotel terraces and rooftop pools to enjoy spectacular ocean views while sipping a cocktail that is priced starting from $10.
The best places in Laguna Beach are located in the picturesque Crescent Bay that looks like the background of an adventure movie. 
And then you can ask me, why spend time driving to Laguna if the City of Angels is full of incredible places?
The answer is simple – during the off-season, the water off the coast of Los Angeles beaches is pretty cold if not freezing. At the same time, in Laguna, the water temperature is 3.6 degrees or even 9 degrees Fahrenheit higher due to the bay, not being affected by the current. Also, there are no waves here which are good if you are not a surfer. 
Laguna Beach has about 20 beautiful bays, most are occupied by locals and tourists from all over the world. Others are chill-out spot for the seals and other marine life. Humans and seals don't come across each other by some unspoken agreement, or by some biological instinct.
As for affordability, Laguna is on the expensive side.  But, not all is lost, food and drink deals can be found (especially during weekdays).  Stop by the visitors center for suggestions (if needed).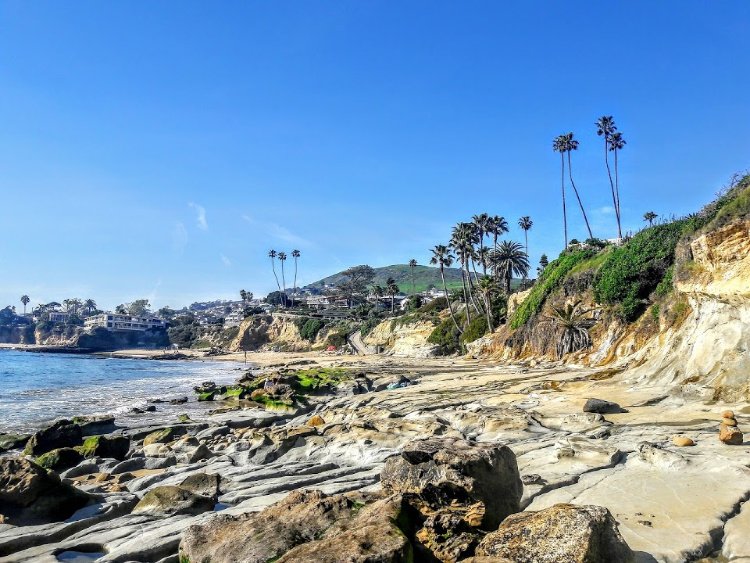 Of course, the beaches in and outside of Los Angeles are not limited to the top ten listed above. Literally, you can find cozy recreational areas with different levels of infrastructure on every mile of the coastline.
The City of Angels opens its arms to all beach vacation and water sports lovers. For those who are just visiting Los Angeles, it doesn't matter if it's for a week or it's from a road trip from Las Vegas, my advice is to always carry a swimsuit with you – it will probably come in handy soon after you step outside the house.
About the Authors
Inna and Jim from the Executive Thrillseeker
Inna and Jim are an international travel couple who are always on the go. They have been traveling since their early twenties and in 2017 they created their travel blog to inspire people to visit their dream destinations.
More of Los Angeles
Los Angeles Ultimate Bucket List
One Day in LA: Itinerary for First-Time Visitors
Things to Do in Downtown Los Angeles
A Day in Los Angeles: 4 Downtown Itineraries
More of Southern California
Ultimate San Diego Bucket List
150+ Places to Go in Orange County
200+ Places to Visit in Santa Barbara
What is your favorite beach in Los Angeles?
Pin "Los Angeles Beaches" for later!