Today, Trina Marie Phillips shows us how to experience the west side of Los Angeles in a day or half-day!
While my husband and I have been on the road for two years, traveling throughout Asia and Africa, before we started this round-the-world tour, Los Angeles was our home. We both grew up there.
So, of course, we're going to recommend stuff that isn't on the tourist maps.
This itinerary makes for a great afternoon to evening escapade. Just try not to be on the freeway at rush hour.
Oh, and depending on where you're starting from, you can do this trip in reverse order, but we don't recommend starting in the middle. It has been optimized from end-to-end with maneuvering through LA's streets and traffic as efficiently as possible. You will want to have your own transport for this journey.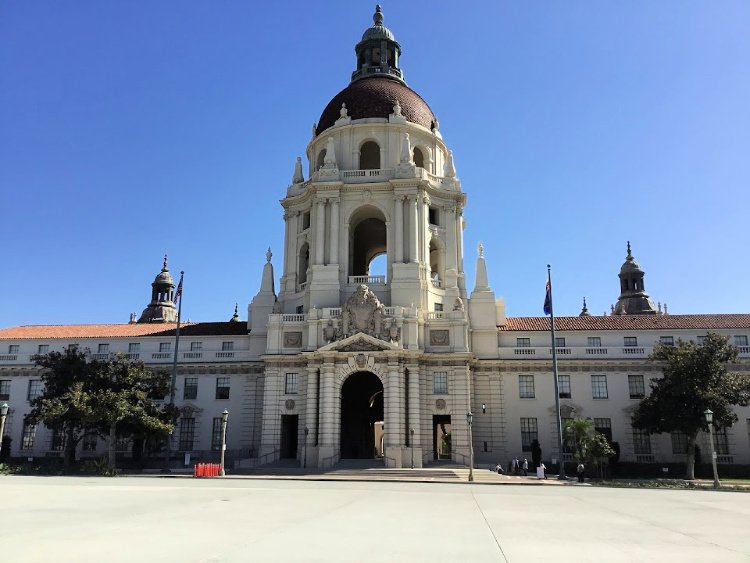 Los Angeles in a Day – Lunch in Pasadena
The Dog Haus – 93 E Green St, Pasadena, CA 91105 (park in Public Parking, or the Chase Bank lot around the corner)
Sausage, dogs, and burgers, with crispy fries or tater tots on the side. Craft beer for the connoisseurs. They also have Impossible burgers for the non-meat-eating crowd. This place will satisfy the heartiest of appetites and the pickiest of eaters.
Sit inside if you don't mind a little noise, but if it's one of those perfect Southern California days, enjoy the covered picnic tables outside. This is one of those indulgent places to eat on a fun day out that, while not cheap, doesn't break the bank.
If the Dog Haus isn't to your taste, Pasadena has plenty of restaurants to satisfy you.
HOWEVER, the Dog Haus has one big advantage. It's right around the corner from our next destination. Literally, just walk around the corner.
Neon Retro Arcade – 28 S. Raymond Ave, Pasadena, CA 91105
YES! It's a true classic video game arcade. It's not a bar with a few games or a miniature golf place that still has a dusty old cabinet game or two. This is a full-blown 80's arcade bonanza.
Whether you grew up playing Joust and Robotron and want to revisit these classics, or you're yearning to share the original arcade experience with your kids, or maybe you're a retro fiend who loves the 80's, like in Ready Player One, this is the place to come.
For $10/hour ($25 for the whole day) you get to play UNLIMITED games. What's even better is that they're in really good condition. The cabinets and glass are clean, the controls play well and the screens are bright. There's hardly ever a malfunctioning game on the floor. There are even pinball machines in the backroom for a real throwback.
The games shift and change a little now and then, which is nice so the selection doesn't get stale. The last time we were there, our top triumvirate of games – Tempest, Joust and Robotron were all in good working order. (Yes, OMG they had Tempest!) They also had the original Star Wars and Tron games, as well as Donkey Kong Jr., Frogger and Outrun and a bunch of others.
After you've had your fill of classic video games, hop in the car and head for Hollywood. No, not to see the Walk of Fame or footprints in cement. It's time to go to the best music store in the world.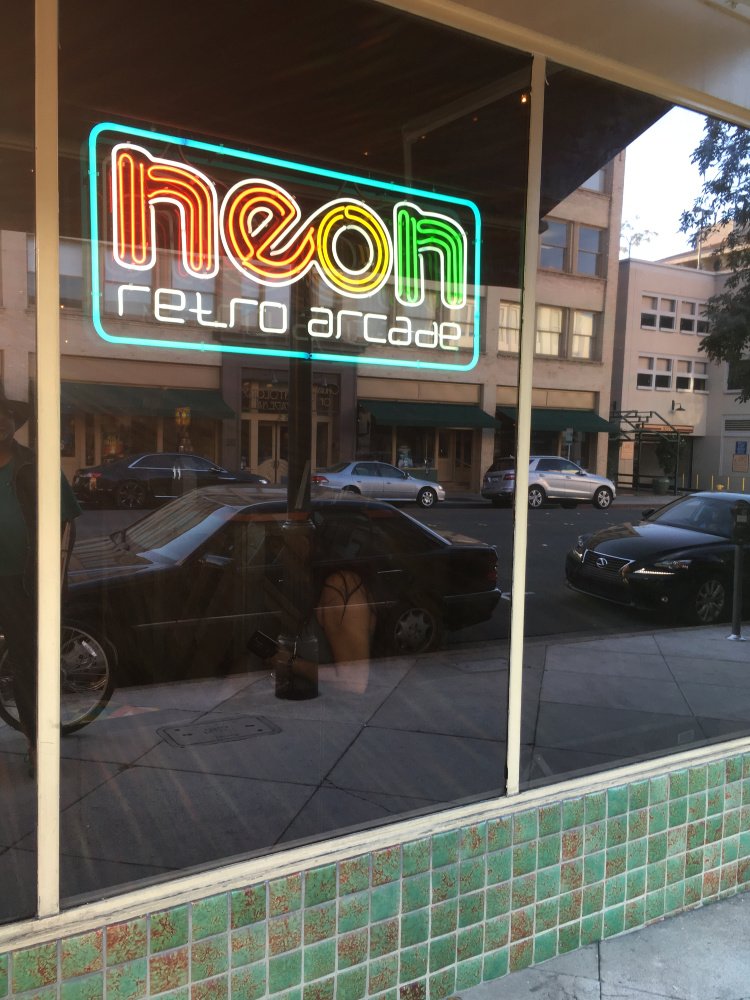 Photo by Trina Marie Phillips
Note: Usually you'd take the 110S. to the 101N., but check your maps or Waze for the best route depending on traffic. This is the only freeway driving for your adventure today.
Amoeba Music – 6400 Sunset Blvd. Los Angeles, CA 90028 (there's a parking lot a little down the street from the store, or underneath the store entering from the west side)
Amoeba is hands down the coolest music store anywhere. They have a funky street vibe and they are HUGE. Thousands of cd's in every genre imaginable, both used and new, are under this roof. Of course, there's plenty of vinyl, too.
The main floor contains mostly mainstream rock/pop/hip-hop genres as well as world, country, reggae and the like, while the back room encompasses jazz, blues, soundtracks and classical.
There are $1 bins where you can discover new treasures and plenty of people to help you find what you're looking for. They have listening stations so you can try-before-you-buy, but they don't work for every title.
Upstairs is the movie section – DVD's galore. While not quite as impressive as their music selection, there is definitely a trend toward unusual and hard-to-find movies. You're more likely to find Megashark than something on the Best Seller shelf at Target.
Oh, and if this wasn't enough? Amoeba hosts live music events. More than once we've been minding our own business, looking through world music and suddenly we find ourselves in the middle of a concert. Check their website for the current schedule.
Once you've spent too much money at Amoeba (it's just one of those places) and are walking out with your arms full of cd's, it's time to go to Melrose Ave.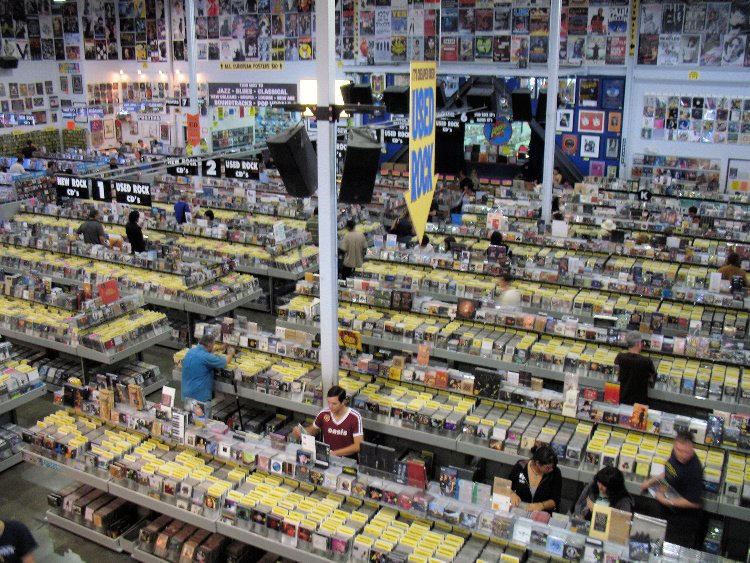 Photo by Jamie
Melrose Ave. for Graffiti and Shopping
Melrose Avenue, between La Brea and Fairfax, has some of the coolest, funkiest shops. So far, it hasn't gone all corporate so there's still a lot of personality there. You're sure to find something for your taste.
The BIG SECRET though is in the alleys behind the stores. For years, shop owners have been inviting and allowing graffiti artists to paint murals on the walls behind their stores. It's an ever-changing art gallery of some of the finest graffiti artists in LA. Walking behind the shops on Melrose is not to be missed. Most stores have flow-through from back to front, so you can get your art on and shop at the same time.
Here are a couple of interesting shops you might like:
Maya – 7360 Melrose Ave., Los Angeles, CA 90046
Their website doesn't do them justice. If you like silver jewelry with nods to various world cultures and other global-crafty type items, this is the place to go. They have an excellent selection of rings and cool stuff to look at (or buy). Prices are reasonable.
Necromance – 7222 Melrose Ave., Los Angeles, CA 90046
This is how they describe themselves, from their website: "Sellers of natural history, including skulls, bones & teeth feathers & bird skins, antlers & horns, minerals & crystals moths, butterflies & insects, fur pelts, shark jaws, seashells sea urchins, taxidermy & wet specimens, and antique prints."
Lots of dead things and a touch of the antique, this is a fascinating shop to look around, even if you don't fancy having an alligator skull to hang in your living room. For the morbidly curious it's more comfortable and artsy than a Voodoo fetish market in West Africa, and you won't get all the strange looks.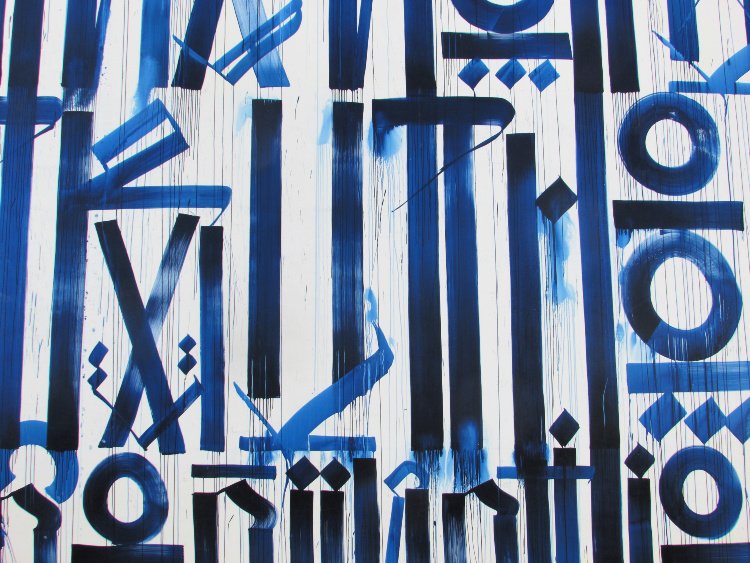 Los Angeles in a Day – Dinner in Little Ethiopia
At this point, you're probably going to be hungry. You've been all over this town. You're not just painting the town red, you're painting it rainbow-effing-sherbet.
It's easy, now. Just scoot south on Fairfax. Between Olympic and Pico, is Little Ethiopia.
Merkato – 1036 S Fairfax Ave, Los Angeles, CA 90019 (Try parking behind the restaurant if you can't find a spot on Fairfax.)
If you're not familiar with Ethiopian food, you're in for a treat. There are a lot of Ethiopian restaurants on this street, but Merkato is truly the most authentic. (Yes, I've been there and can say this with confidence.)
The moment you walk into Merkato you feel like you've stepped through a portal to Ethiopia. One thing to remember, you can't be in a hurry, you'll be on Africa time. Everything is cooked from scratch so be patient.
You should know that you'll be eating with your hands. Don't let this scare you off. This is common in a lot of African cultures. Travel brave, my friend. Let me explain.
The starch base is injera, a soft, spongy and slightly fermented pancake. A really big pancake.
Most of the dishes are stew-like and very flavorful. You'd never think that mashed chickpeas could taste so good, but even the vegetarian dishes will please the most adamant of carnivores. The stews are quite flavorful but stop short of being truly spicy (most anyway). If you don't like spice, let them know and they'll adjust their recipes.
Meat is generally chopped bite-sized, mixed with onions or the like, and placed on top of the injera as well. Chicken sometimes comes in whole pieces on the bone.
So, you tear off a piece of injera and use it to pick up fingerfuls of stew or meat, and stuff it in your mouth. Don't worry about getting your hands dirty, there are places to wash them before and after your meal. If you try too hard to not get your fingers dirty, you'll end up eating so much injera you'll get full on that rather than enjoying the wonderful stews and meats. Dig in, be messy. It's okay.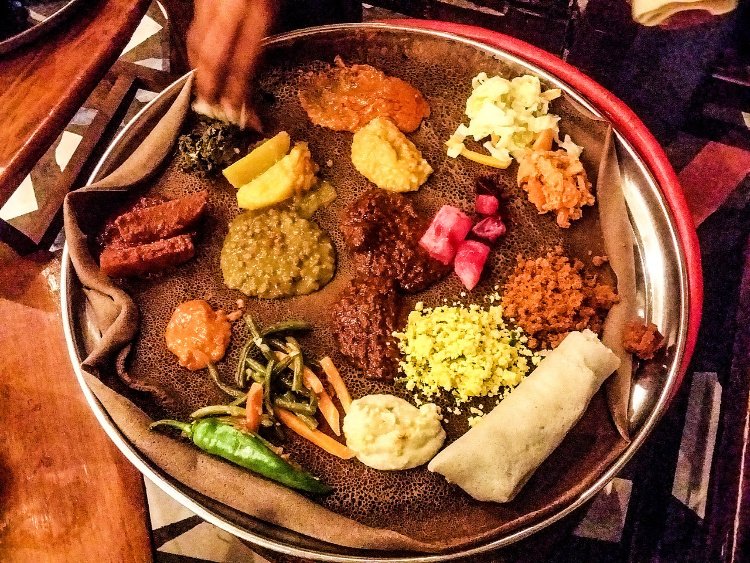 Photo by Yonatan Solomon
For a final after-dinner treat, order bun (pronounced <boon>) the traditional Ethiopian coffee. Make sure they know you want the traditional coffee, and they will prepare it in the style of a real Ethiopian coffee ceremony.
For the ceremony, green coffee beans are dark roasted on the spot and they bring out the freshly roasted beans to give you a whiff of their aroma. Then the beans are ground (they do this in the back), brewed, strained and re-brewed (it's a technique that maximizes flavor) and the traditional ceramic pot is brought out with little cups and plenty of sugar (on the side). They like their coffee smooth, rich and sweet in Ethiopia.
Even my husband who doesn't like coffee – likes this coffee.
This is a wonderful capper to a long day of fun and urban adventure.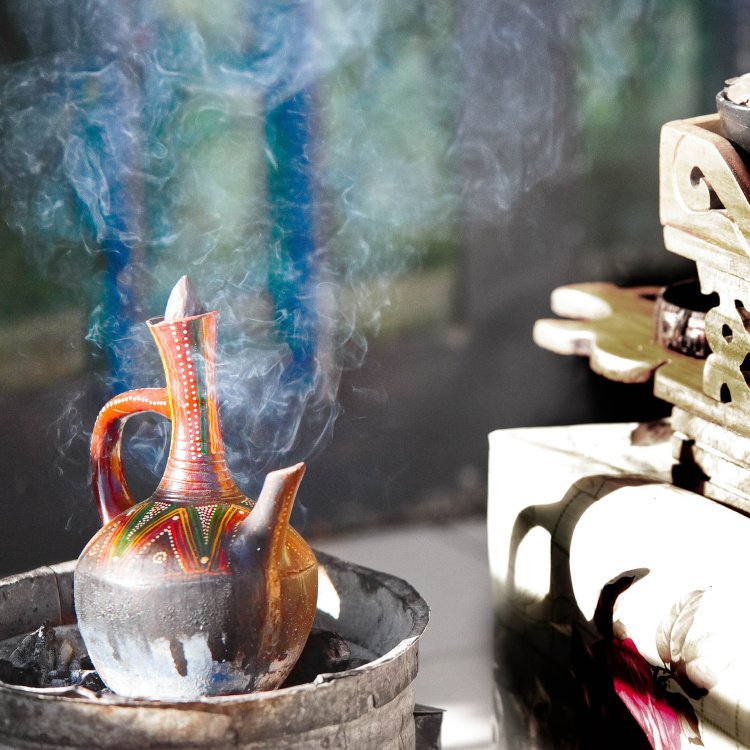 Now it's time to head home. The freeways probably shouldn't be too crowded and you'll have seen a side of LA only the locals know.
"Relax, be happy, and have a good night's sleep, for there will be more adventures tomorrow." – Team Hazard Rides Again
Find more of Trina Marie and her adventures at her travel blog Team Hazard Rides Again or social channels (Instagram, Facebook, Twitter, Pinterest).
More of Los Angeles
Los Angeles Ultimate Bucket List
Weekend Getaways from Los Angeles
One Day in Los Angeles: Itinerary for First-Time Visitors
Los Angeles Itinerary: 2, 3 or 4 Days in Los Angeles
More of California
San Francisco Itinerary: 1, 2 or 3 Days in San Francisco
Los Angeles to San Diego Drive: A Road Trip Itinerary
Los Angeles to San Francisco Drive: A Road Trip Itinerary
5-Day Pacific Coast Highway Itinerary
What are your thoughts on exploring Los Angeles in a day?  What other places on the westside do you recommend?
Pin "Los Angeles in a Day, Westside Itinerary" for later!