Howdy, my dear friends.
Today, I promise not to torture you with one of my notorious long posts.  Instead, I have prepared a photo essay featuring one of the cutest little towns in California (big asseveration but you will see why I wrote it). I assume you have heard the term California Dreaming (it is actually Dreamin').
The term tends to celebrate the state's sun, surf and beaches.  I like that aspect of the term but, personally, I think it can be applied in a broader sense. After all, California has high mountains, long valleys and multi-colored deserts. The dream can be found in any of those landscapes.
And, I am talking about dreams because that is how I felt this past weekend when I was able to revisit one of my favorite towns in the Central Coast: Los Olivos.
The town dates back to the 1880's when a young, rich man bought several acres close to the Alamo Pintado Creek.  He planted five thousand olive trees and called the property Rancho De Los Olivos.  The state of California was booming during those years (people moved to the state during the Gold Rush) and the Pacific Coast Railway extended the train lines to the area.  The town was later called Los Olivos (The Olive Trees) because of the nearby ranch.
Today, the Victorian-styled town is a census designated place in Santa Barbara County.  With about 1,000 residents, the town has been featured in the award winning movie Sideways, episodes of The Bachelor and several wine related documentaries and shows.
Various celebrities including Steven Segal, David Hasselhoff and Bo Derek, call or have called this area home.  The ranches of President Regan and Michael Jackson were located in the vicinity. All this indicates the allure of town (and of the surrounding rolling hills) with the rich and famous.
To be clear, Los Olivos is small, really small.  I think the entire town is composed of tree block along the main road.
Given its size and its "lack of attractions," you have to recur to certain rudimentary methods to entertain yourself
1)    Drink wine (there are more than 40 tasting rooms in town)
2)    Keep your eyes open and absorb the surrounding beauty
3)    Strike up a conversation with strangers
I do not know about you but I kind of enjoy the primitive, simple pleasures of life. I enjoy walking around while fixing my eyes at the rolling hills and tall trees. I like to discover pieces of art at gardens, galleries and general stores. I find comfort in resting on a comfy couch under the shade of an oak. I feel great meeting new people and discussing with them the differences between urban and rural life.  I enjoy their dining, hiking and sightseeing recommendations.  I believe when they say they want to see me again soon.
What about you?  Do you enjoy small towns?
Here I leave you with several photos of Los Olivos.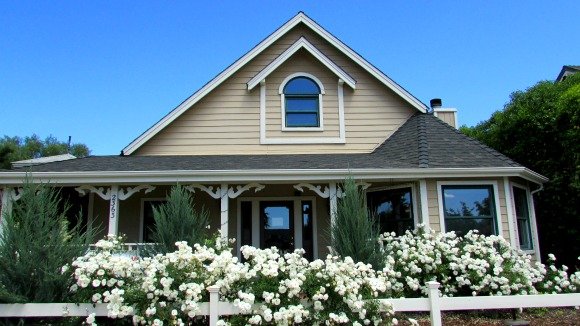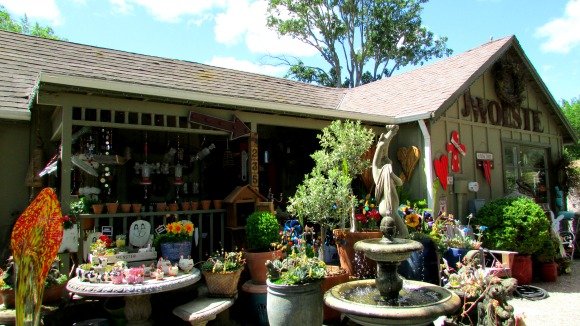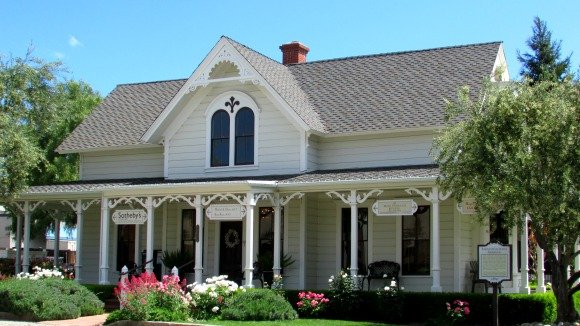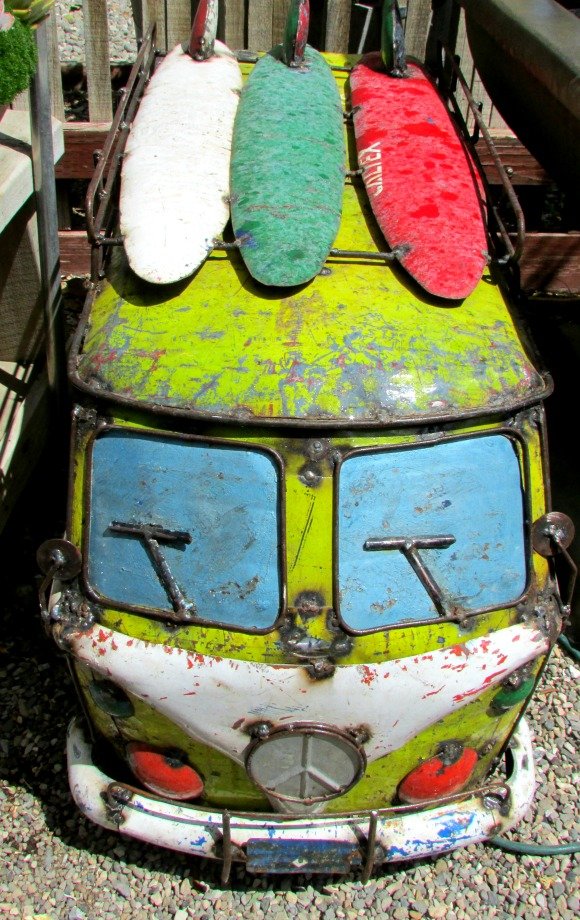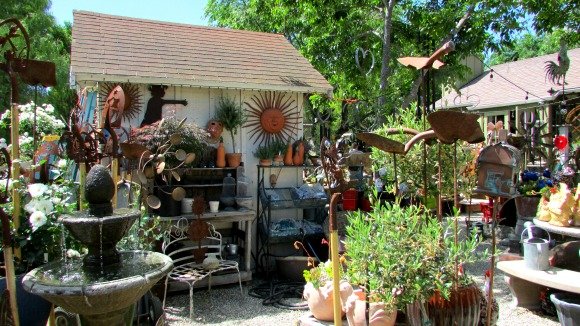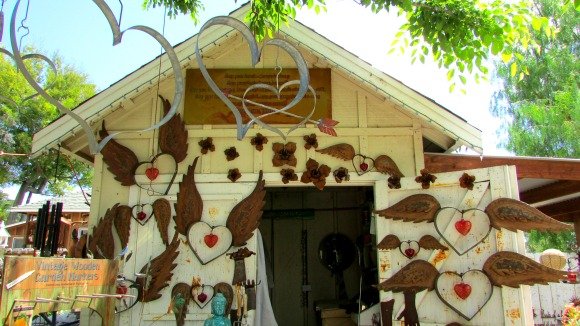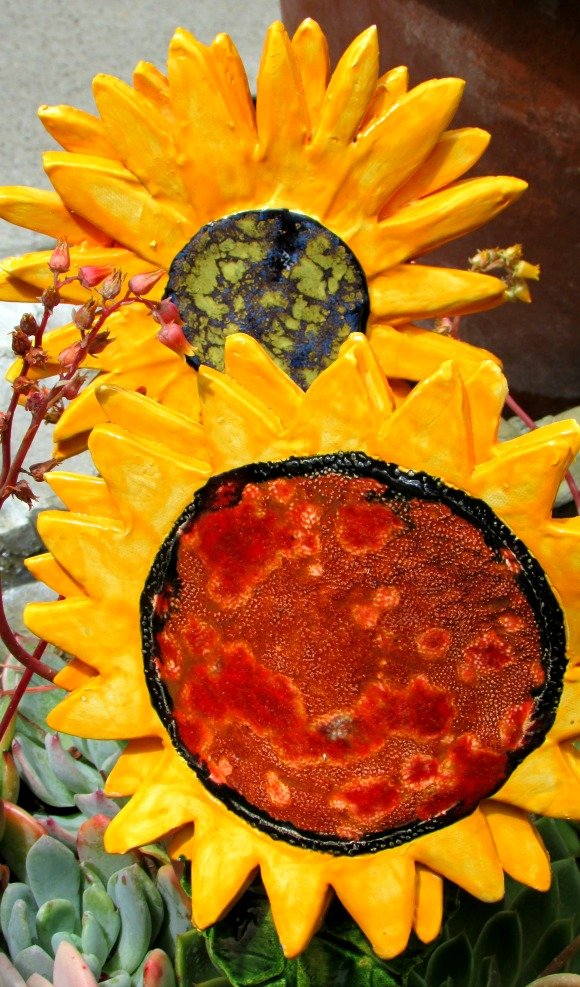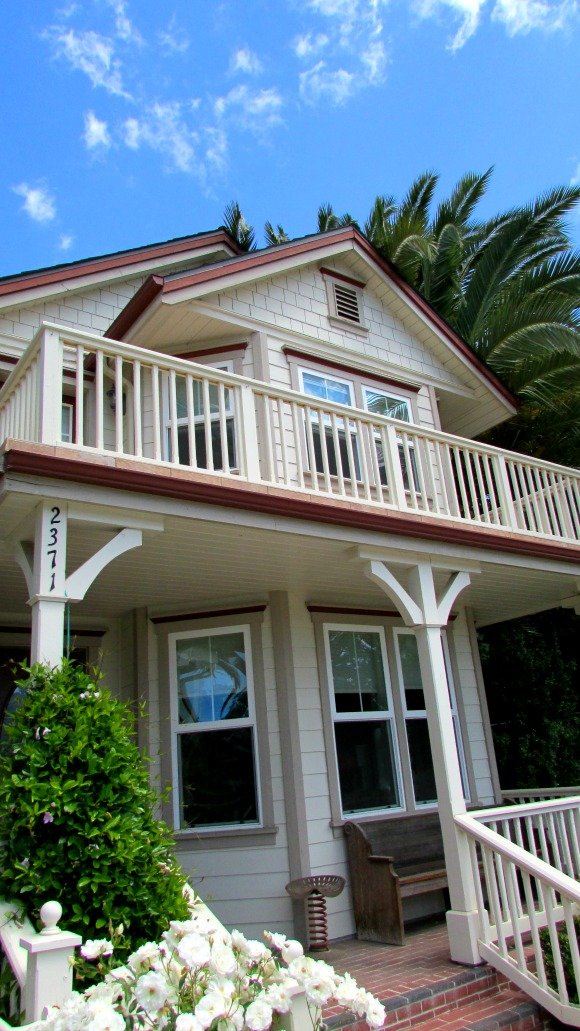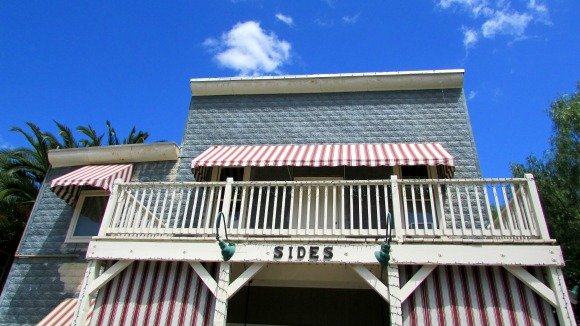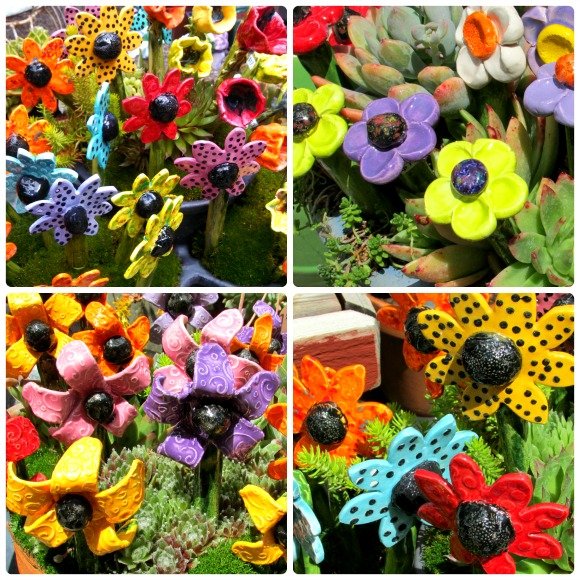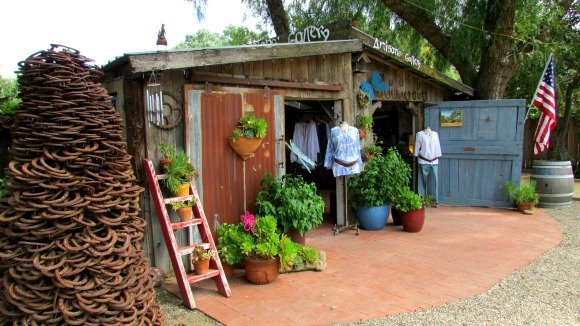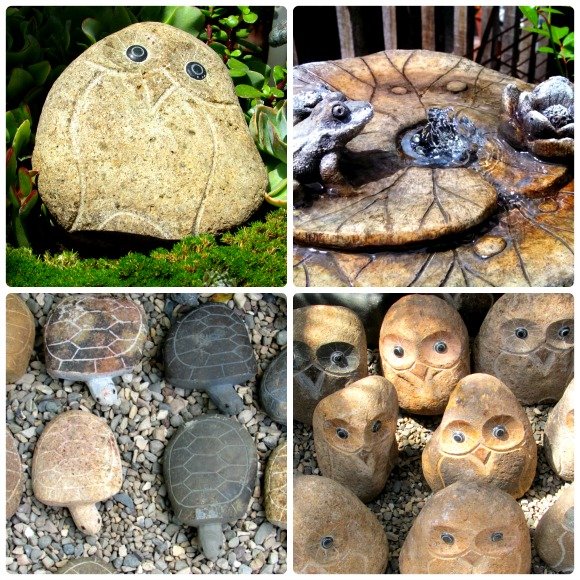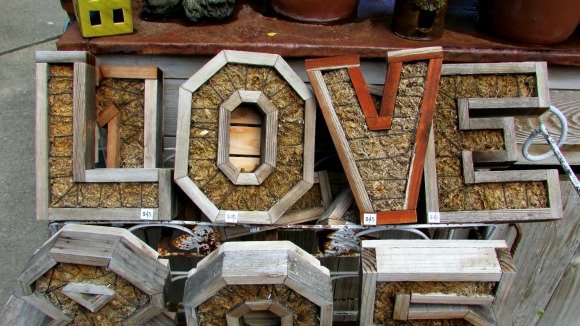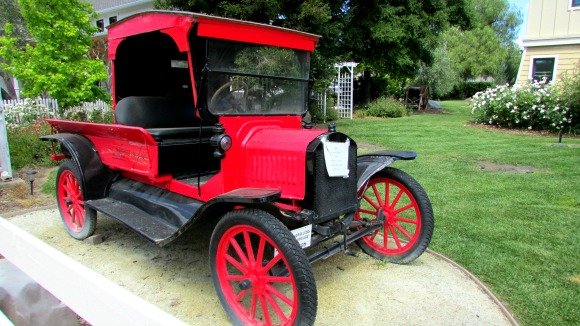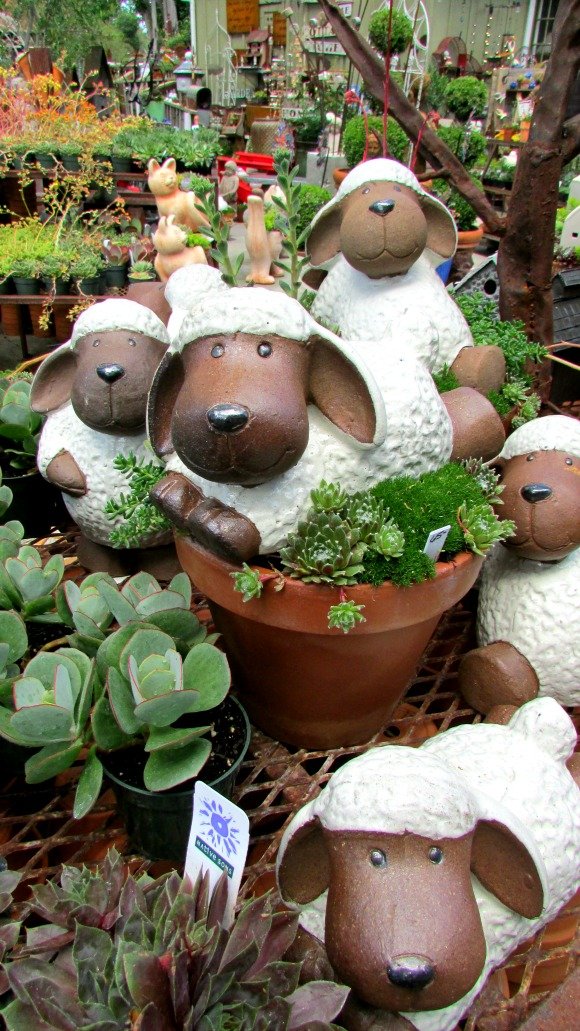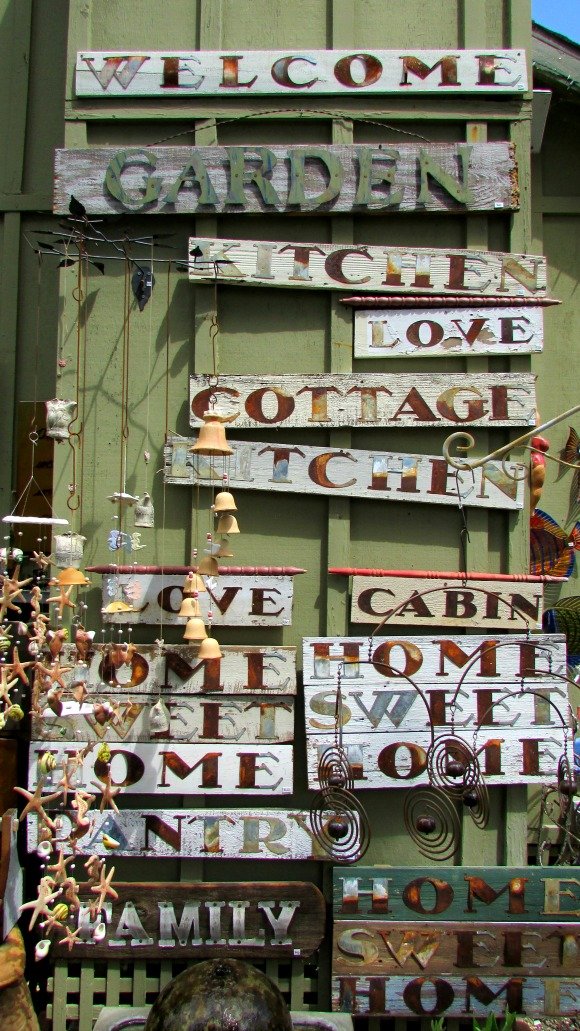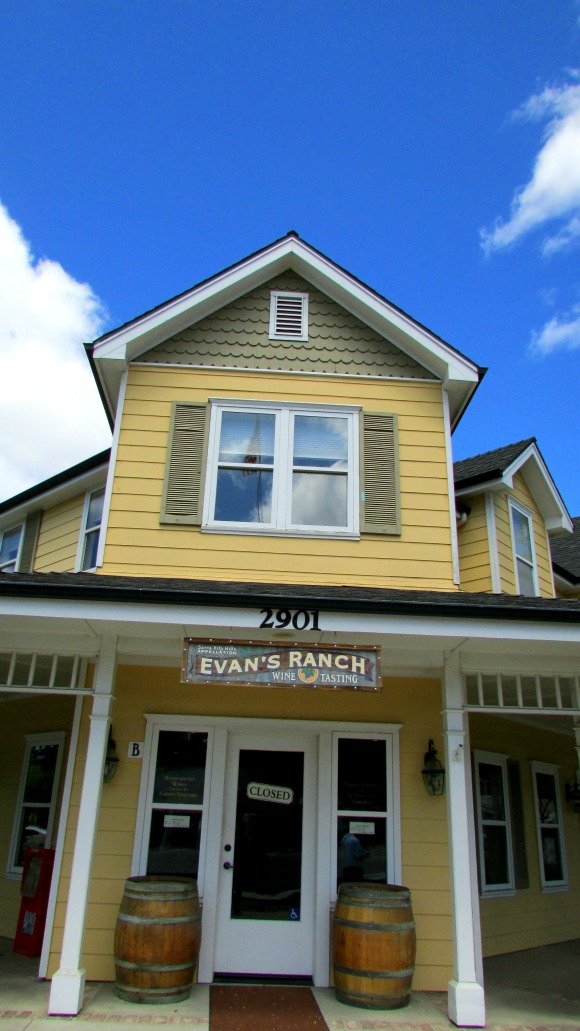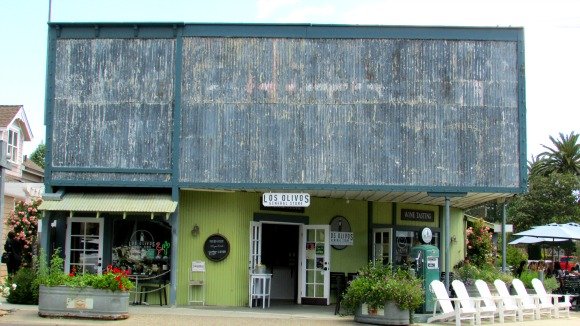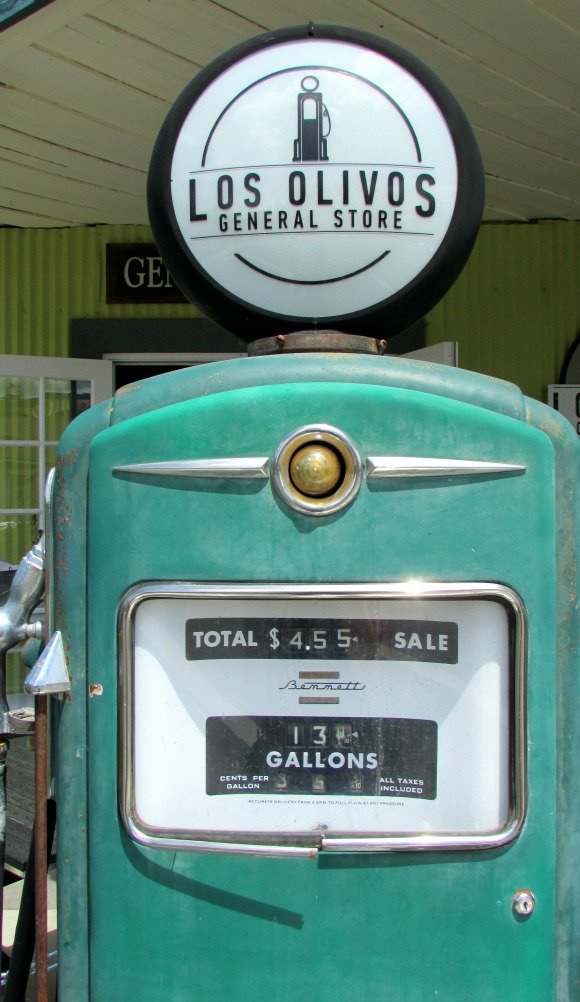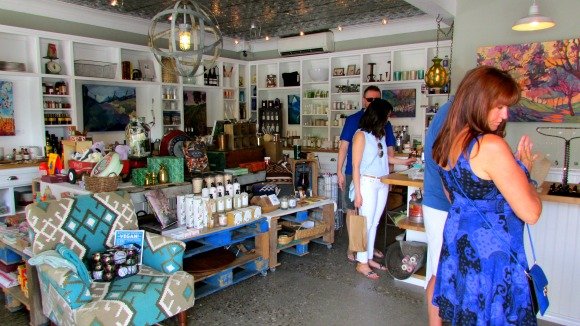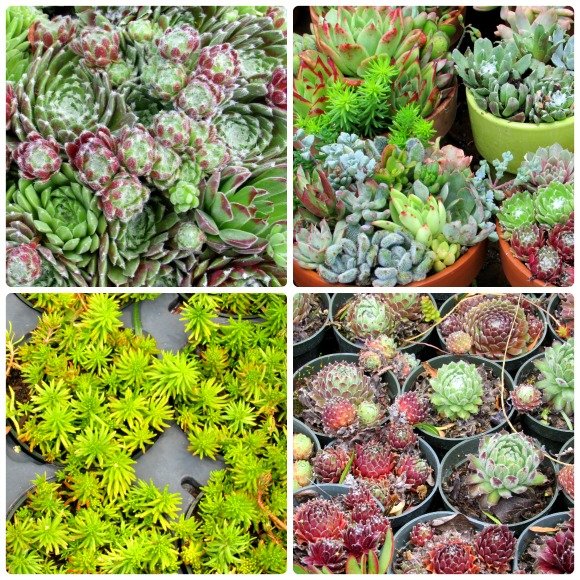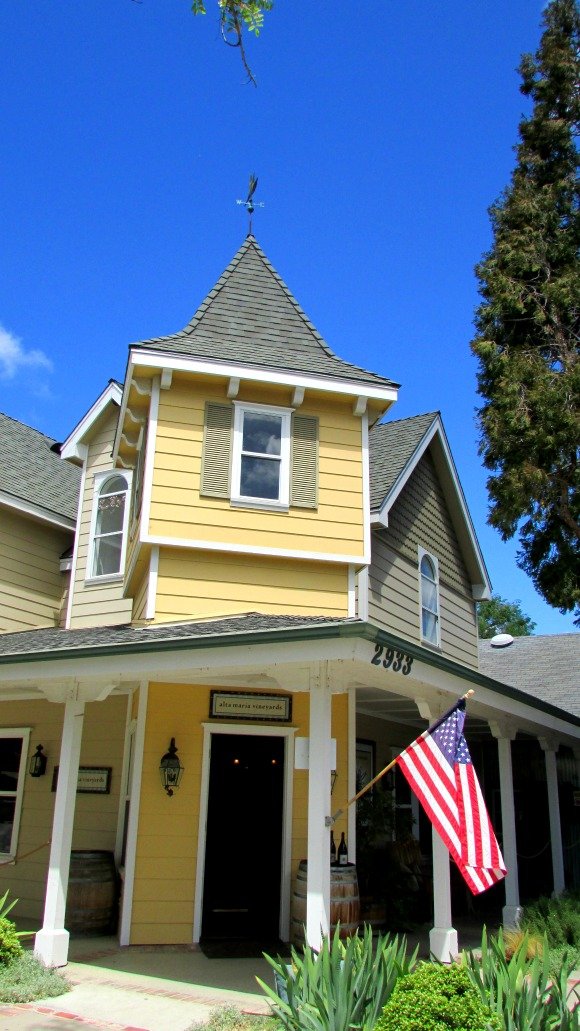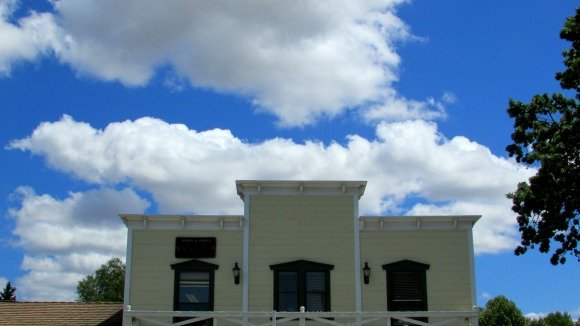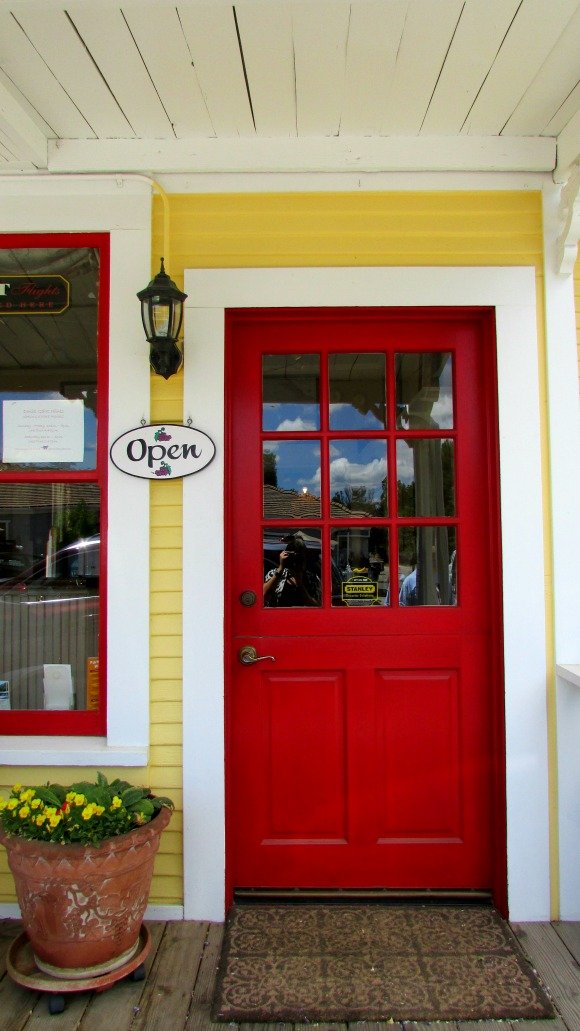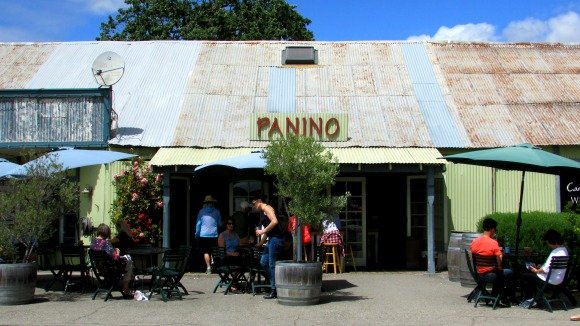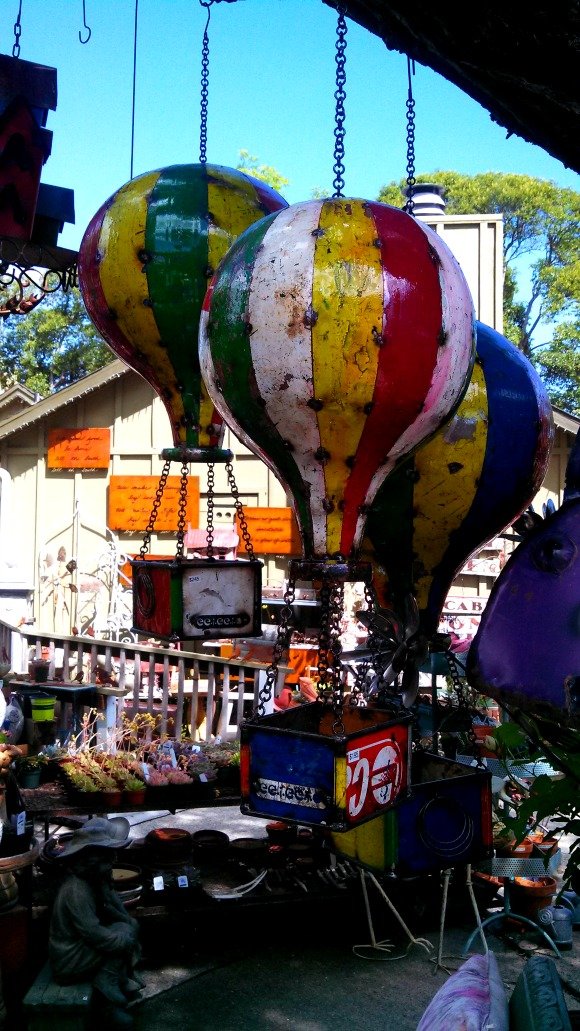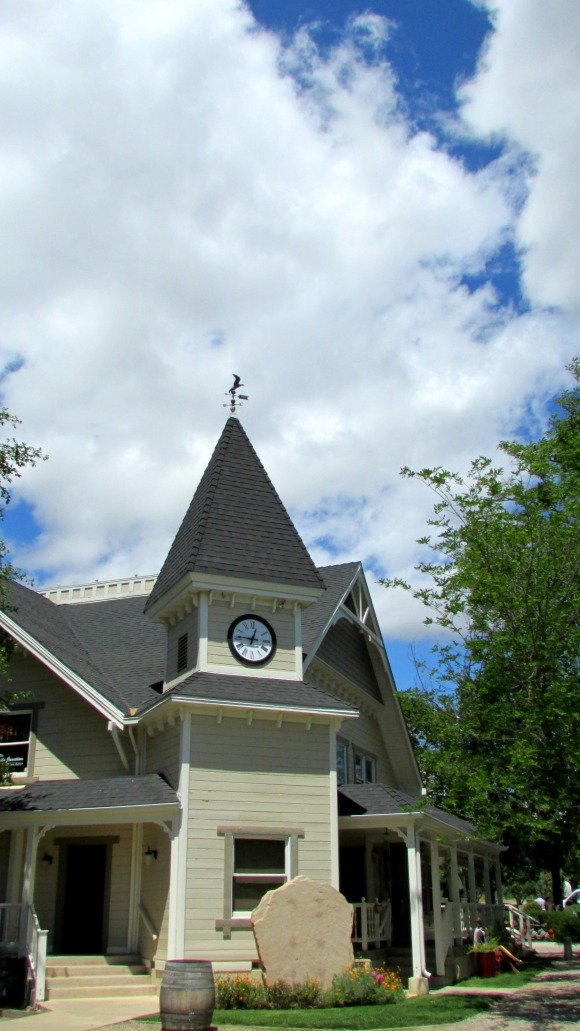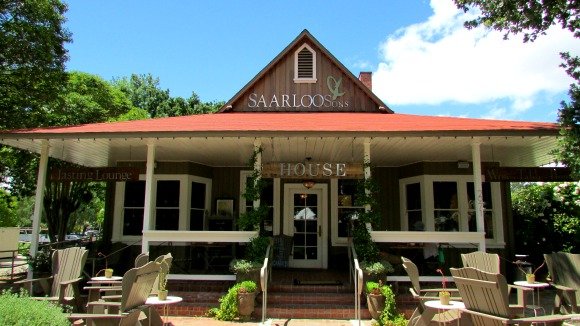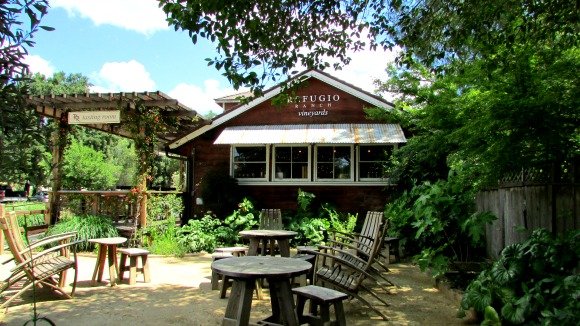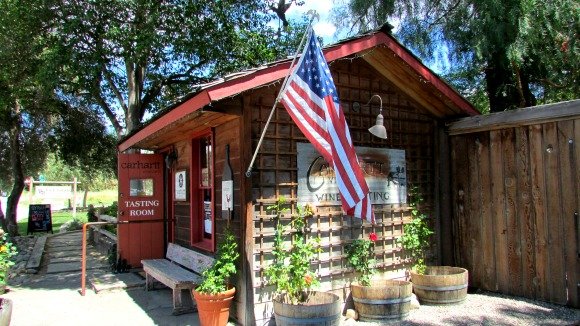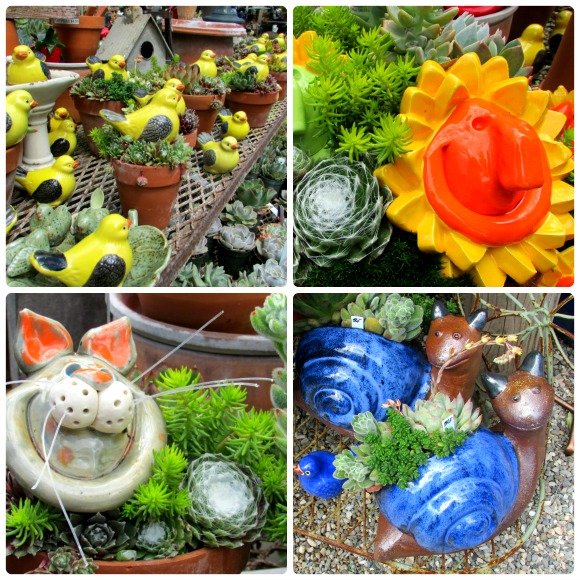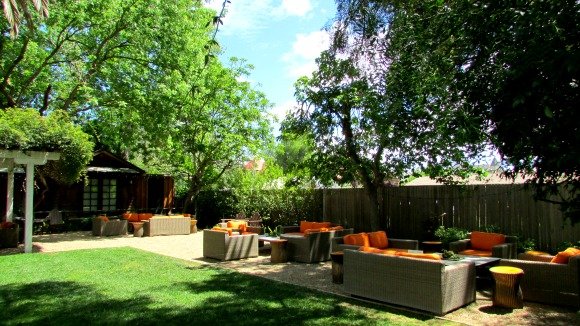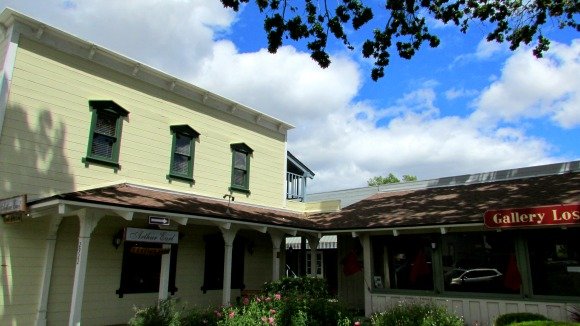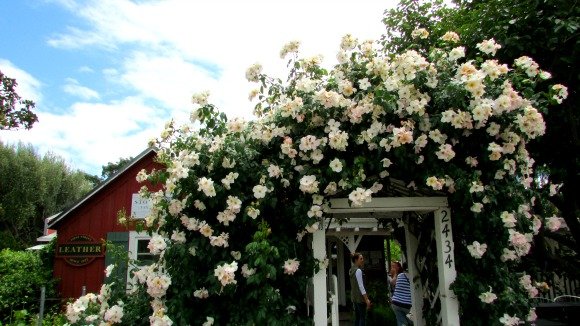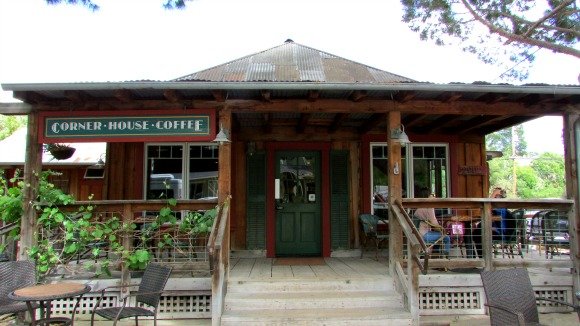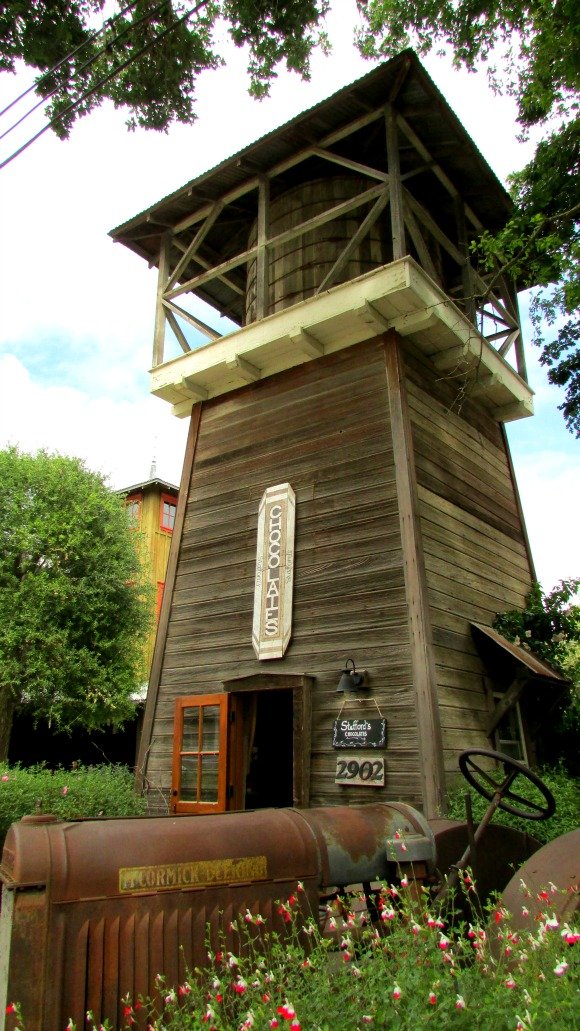 Details
I wrote a comprehensive post about Los Olivos several years ago.  Take a look here.
There is a new hot dog stand in town called The Doggy Door.  I tried it and it was good.
What are your thoughts about Los Olivos?
Pin it for later?