There's so much more to Tenerife than tourist-crowded beaches and party resorts. Explore beyond the heavily-trodden paths, and you'll stumble across some delightful Canary towns with ancient roots and a vibrant heritage.
The best part is that you don't even have to travel very far – on an island this small, nothing is more than a couple of hours by car from a big resort, or Tenerife South Airport, where most international flights arrive. Here are five beautiful towns you can visit on your next holiday in Tenerife:
Garachico
Nestled on Tenerife's northern coast, Garachico is a colorful town with a steep mountain backdrop. Before it was all but destroyed by a volcanic eruption in the 18th century, it was a wealthy trading port. Garachico's natural rock pools are one of the eruption's lasting marks, and if you like to swim, you'll definitely want to pay them a visit.
In the town itself, you can wander the streets to soak up some of Garachico's history, but something you should do while you're here is visit La Libertad. This plaza in the center of town is one of the most idyllic on the whole island, flanked on one side by the remains of the 16th century Covento de San Francisco.
La Laguna
Not far from Santa Cruz, the town of La Laguna is a UNESCO World Heritage Site. The first thing you'll notice is the town's grid layout, which in fact became a model for colonial towns in the Americas.
La Laguna's long history has been preserved round every corner in its traditional buildings and architecture. The Museo de la Historia de Tenerife, housed in a 16th century mansion, is one of the most worthwhile attractions. What makes La Laguna special, however, is the combination of history with an energetic atmosphere. The town boasts a lively nightlife, with some great bars along its ancient streets.
Masca
Masca's incredible location is its crowning feature. From its perch in the Teno Mountains, the ground drops away dramatically to reveal a spectacular view that will make you feel like you're on the set of Jurassic Park. The winding roads that lead to the village are not for the faint-hearted, but once you get there you won't regret the drive.
The village is small, but with restaurants that serve up fresh, locally grown ingredients alongside the mountain views, a meal here is one you won't forget.
Santiago del Teide
Sometimes called the "Gateway to Masca," Santiago del Teide is a lovely village to stop before you start on the long road up the mountains. Tradition remains strong in this quiet rural town, and it's also a relaxing place to begin or end a hike in the gorgeous surrounding countryside.
Arico Nuevo
Near the island's eastern coast, Arico Nuevo is all white buildings and pristine, narrow streets. Far from the tourist hotspots, this is where you'll get a taste of real life on Tenerife. Spend an afternoon strolling around the picture-perfect streets in the sun, or if you want something more exciting to do, the area around the village has some excellent spots for climbing.
Have you visited any idyllic Tenerife towns? Let us know in the comments below!
Pin it for later?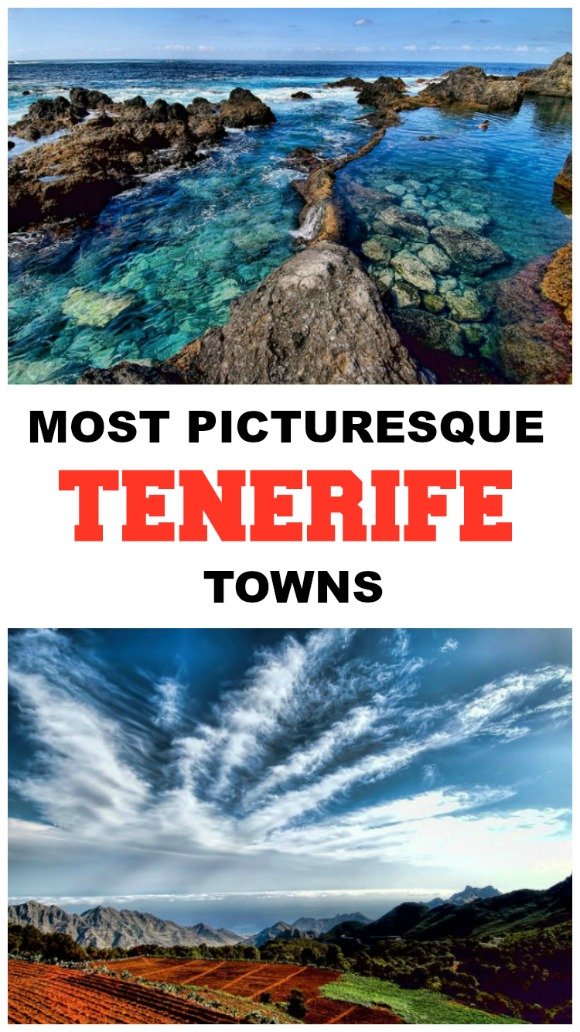 Images by Oliver Clarke (1,3) and Malcolm Murdoch, Thomas Wolf, used under the Creative Commons License.