Planning a trip to California? Make sure to read this!
Oh, California! What a beautiful land!
After many years residing in the state, I feel truly blessed to live in a place so full of natural beauty, top-notch metropolises, and unparallel diversity.
In this site, I have made my best to encourage you to visit my home.  I have written itineraries, guides, and specific pieces.
Today, I want to give you a good idea on what to expect when planning a trip to California
I am providing details on what to bring, what to expect when eating out and how you can save money on accommodation, transport, food, and activities.
Is there something else you want to know about California?
Please note: This article contains affiliate links, meaning I may earn a commission if you make a purchase by clicking a link. Of course, this comes at no extra cost to you and helps me to keep offering solid information to readers.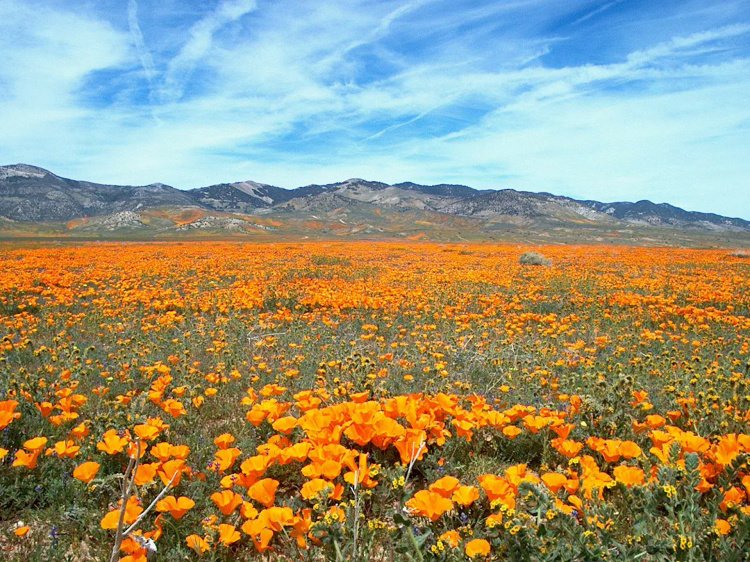 Sightseeing Gear
Get ready for a day of sightseeing by bringing the right gear.  Here is a list of the items I pack to explore cities and towns in California.
General Info
Tip 1
California occupies an enormous area (163,696 m2).  To put it in perspective, the state is the same size as Germany or twice the size of the United Kingdom.  
I have noticed a lot of visitors want to cram too many things to do and see on a limited amount of time.  This may be a recipe for disaster since the trip may end up not being enjoyable (or being disappointing).
If you want to see the big cities in the state, San Francisco, Los Angeles, and San Diego, I recommend 3 to 4 days per city.  That time may include a day trip and/or commuting time.
To do the drive from Los Angeles to San Francisco (or vice versa), it is advisable to allocate 4 to 5 days.  That does not include time on the two end cities. A week to see the two cities AND enjoy the in-between makes sense.
If you have a week and do not want to do a road trip, pick two cities (San Francisco / Los Angeles or Los Angeles / San Diego) and spend your time discovering those.
In summary, you may not be able to even scratch the surface on a single visit to California.  However, do enjoy the time you have by choosing the destinations and activities wisely.
Tip 2
In this article, I am going to mention San Francisco, Los Angeles, and San Diego a lot.  I do not want to give the impression that those cities should take priority over other parts of California.  There is a crazy amount to see outside the cities.
I will be mentioning those cities since they are hubs and good bases to explore the surroundings.
Tip 3
And, talking about size, do your research on how long it takes to drive or move from one point to another.  As mentioned, the distances are long.
Also, remember to research driving time at peak hours.  That may make a lot of difference.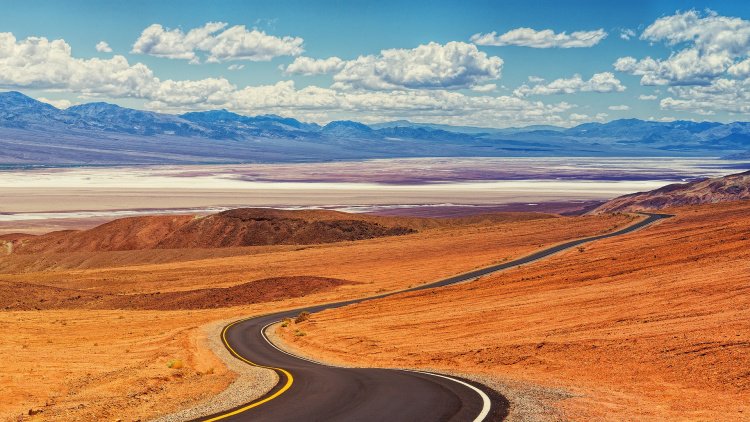 Tip 4
The Los Angeles metropolitan area counts with 5 airports: LAX (the main one), Long Beach, Ontario, Burbank and John Wayne (located in Orange County).
You may find airlines offering low fares to small airports.  Before cashing on that "great deal," research how much it is going to cost you to get to the area you are going to stay.  After factoring that, the deal may not be that sweet.
LAX is located close to Santa Monica, Venice Beach, and Downtown Los Angeles.  Burbank is a good option for Hollywood, Beverly Hills, and Pasadena.
The other airports are located a bit away from the core attractions. John Wayne works well for those who are planning a Disney focused vacation.
Tip 5
The above concept applies to San Francisco.  In there, you have the San Francisco (the central one), Oakland and San Jose airports.  
Do your homework to see if flying to an airport outside the city make sense from a money perspective.
Tip 6
The San Diego Airport is not a big flying hub as Los Angeles or San Francisco.  A lot of people find it cheaper to fly to LAX and drive to San Diego (the drive is less than two hours without traffic).
Tip 7
I get a lot of questions about safety in California.  
As in other places in the world, you should not let your guard down in a place you do not fully know.  
However, I can assure you things are very chill in California.  You do not have to worry about violent crime or feeling threatened.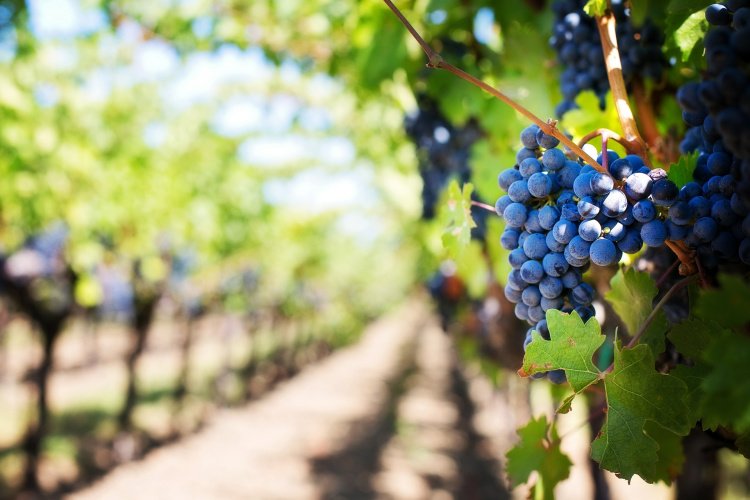 Planning a Trip to California: Transportation
Tip 8
California counts with a good highway system.  We call 4 or 5 lane thoroughfares freeways and they are truly free.  You are not going to find tolls on them.
Now, there is the option to pay for the use of toll roads or lanes.  This exists in some metropolitan areas. For visitors, I do not think there is a necessity to use these.
Let me mention, you do have to pay a toll to use two of the most famous bridges in California: the Bay and Golden Gate (both located in San Francisco).
For the Bay Bridge, you pay when crossing from the Oakland side.  The Golden Gate Bridge has an electronic toll. You can pay before crossing or you will receive a bill on the mail if you do not pay before crossing.
Tip 9
Los Angeles has the worst traffic in the entire world.  San Francisco is not much better in this aspect.  It usually makes the top 10 list every year.
Unless you want to experience the maddening effects of traffic, stay away from from the freeways during rush hours.  If you need to travel between cities, do this really early or after 7:00 p.m.
Keep in mind you may still be stuck on the freeway at non-peak times.
Tip 10
San Francisco is fairly compact and public transportation options are effective.  You will be ok without a car (if you are sticking to the city).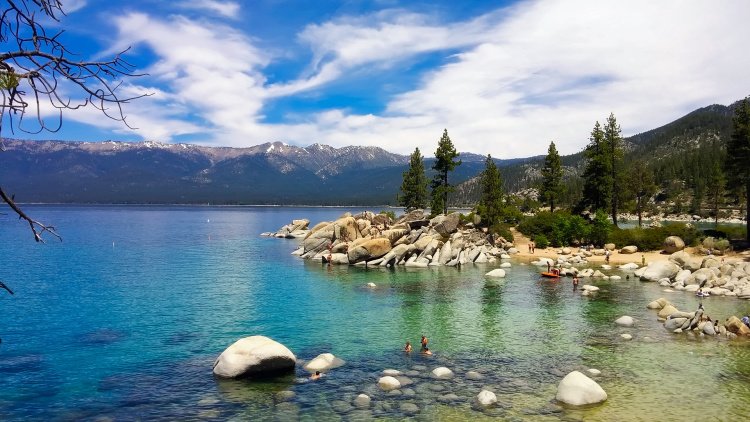 Tip 11
On the contrary, Los Angeles is a monster in terms of size.  A car is recommended if you are planning to do a good amount of sightseeing.
If you are visiting for a weekend (3 days) or staying put in an area, I do not believe you need a car.  Santa Monica, Venice Beach, Beverly Hills, and West Hollywood are not that far from each other. Downtown LA can be accessed by train from the beach.
Tip 12
Same thing with San Diego.  A car would not be needed for a short weekend if you want to explore Little Italy, Gaslamp Square, and Balboa Park.
Having a car would allow you to explore beyond Downtown.  Driving in San Diego is a breeze.
Tip 13
Parking in San Francisco can be a nightmare.  Finding a spot may take time and prices may be unreasonable.  This applies to the Downtown and Embarcadero areas. Attractions on the Golden Gate Recreational Area have free parking lots.  
Tip 14
In San Francisco, parking is usually not included in hotel rates.  If you do not take this into consideration at the moment of booking, you may end up with a $20-$25 additional daily fees.
Make sure to read the hotel fine print related to parking before booking.  Try not to stay at a place that DOES NOT offer parking options.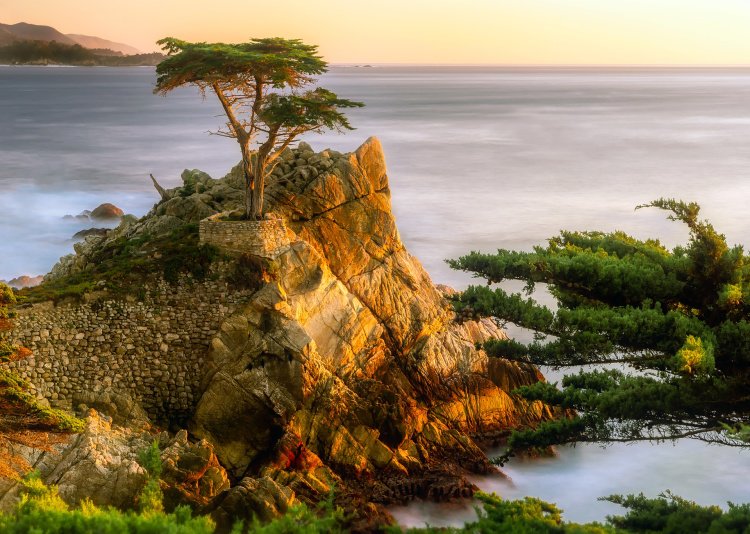 Planning a Trip to California: Attractions and Costs
Tip 15
The cost of living in California is high.  As a consequence, you are going to feel this as a visitor.
If you are coming from areas with a similar cost of living (New York, London), you may not feel a big difference.  If this is not the case, be prepared to pay a higher cost for goods and services.
Tip 16
Also, keep in mind the living costs in California are increasing at a fast pace.  In the last two years, housing and prepared food costs have gone through the roof.  New service costs are appearing on bills.
Prices will keep going up as new laws kick in next year.  Base your research on actualized sources. Refrain from using guides that were written 2 or 3 years ago.
Tip 17
In terms of money saving tips, my biggest advice is to make up most of the free attractions, sights, and events.  I am convinced you can have a great vacation in California without spending (or spending little) on sightseeing.
To make my point stronger, let me tell you I work for a talent acquisition organization.  When recruiters are selling the Los Angeles location, they "advertise" a zero entertainment budget to candidates. Why? Because we have gazillions of places to go and multiple free events every weekend.
The same applies to other locations.  And, let me tell you, I know what I talking about.  I am on the road once per month.
The thing is that California is big on breathtaking natural attractions, cultural institutions, food markets, and events.
Tip 18
To further my point about free attractions, I have several low budget itineraries on the blog.  I can show you how to do the most popular cities and attractions for next to nothing. If I feel like an attraction is worth paying for, I disclose that. Check out the following:
Los Angeles Itinerary: 2, 3 or 4 Days in Los Angeles
San Francisco Itinerary: 1, 2 or 3 Days in San Francisco
Los Angeles to San Diego Drive: A Road Trip Itinerary
Los Angeles to San Francisco Drive: A Road Trip Itinerary
5-Day Pacific Coast Highway Itinerary
Note: When I refer to free entertainment, I am referring to things to see and do.  I am not including eating and drinking on that bucket.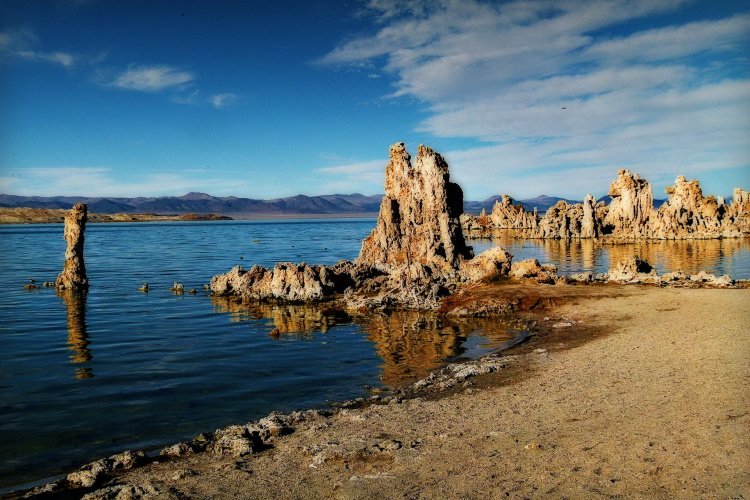 Tip 19
If you want to experience a paid attraction, check for available discounts before paying face value.  I recommend checking sites like Groupon, TravelZoo and Goldstar.
You may even find tons of ideas on what to do in a particular area.
Tip 20
I am not a big fan of discount cards or passes.  First, they cover a set number of attractions (you can select from a list on some).  Second, I do not believe the attractions covered give you a good feel of what the main California cities have to offer.
But, it is your trip, not mine.  I understand each particular situation is unique.  If you are interested in visiting theme parks, museums, tours, and hop-in, hop-off buses, these may save you money.
In Los Angeles, you can have options such as Go Los Angeles, The Los Angeles Sightseeing Pass, CityPASS, and Starline Hollywood Pass.
In San Francisco, you have Go San Francisco, The San Francisco Sightseeing Pass, the Explorer Pass, the San Francisco Sightseeing FlexPass, San Francisco Mega Pass, iVenture Card, CityPASS, Pier 39 Attraction Pass, Viator 3-for-1 Pass, and Big Bus Deluxe.  In addition, there are combos to see Alcatraz combined with other attractions.
In San Diego, you can buy the Go San Diego Card or the Balboa Park Explorer Pass.
Tip 21
All popular places count with a good number of touristic traps.  Cities in California are not an exception. I am not going to go into specifics but try to avoid these.
In Los Angeles, there are many around Hollywood and in San Francisco, they are concentrated in the Embarcadero. My advice is to stay away from places that charge high prices and offer little or no value.
The same goes for restaurants.  Check places with good reviews. If you do not trust the Internet (because even Yelp gets things wrong), ask the locals.
If a place is empty, outdated and unattractive, keep looking (more when other places around are buzzing with activity).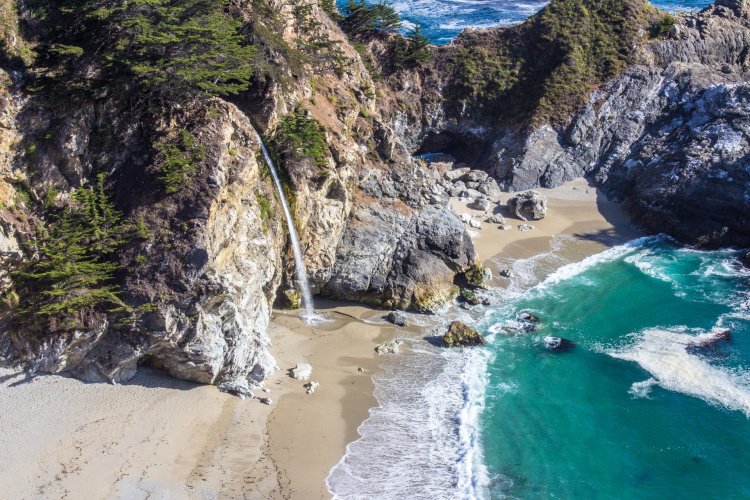 Tip 22
For those who want to get the real deal about San Francisco, take into consideration a free tour.  These are not 100% free since you have to tip at the end of the tour. However, it may be the best (in terms of prices) option to get to know the city.
Currently, a company called Free Tours by Foot offer several tours around the city (including San Francisco in One Day).
Other affordable options include Free San Francisco Tour (they have a tour in Spanish), L.A. Conservancy Walking Tours ($15 per person) and LA Art Tours (different tours but they can be as low as $12 per person).
Public buildings may offer free tours to visitors.
Tip 23
In terms of museums, there are several free of charge.  Other may offer free entrance a day or the week or month.  You can use the following resources to find museums to visit:
Museum Free Days in Southern California
Just be aware that some museums listed as free require online reservations (like The Broad in Los Angeles) or a parking fee (like The Getty).  Special exhibitions may not be free.
Tip 24
Visitors Center and Touristic Bureaus may offer a discount on certain attractions and restaurants.  I would visit them before starting my sightseeing.
Tip 25
If you are planning a wine-themed vacation, look for "2-for-1" deals at the visitors center.  Or, check if the wine region you are visiting has a seasonal or yearly pass. These deals can provide huge savings.
Tip 26
Other than the big cities, costs are relatively elevated on well-known destinations such as Santa Barbara, Palm Springs, Napa, Sonoma, Big Sur, Monterey, and Santa Cruz.
The cheapest costs in the coast are found in San Luis Obispo County (Pismo Beach, Morro Bay).
Ski destinations are expensive too (Tahoe, Mammoth Lakes).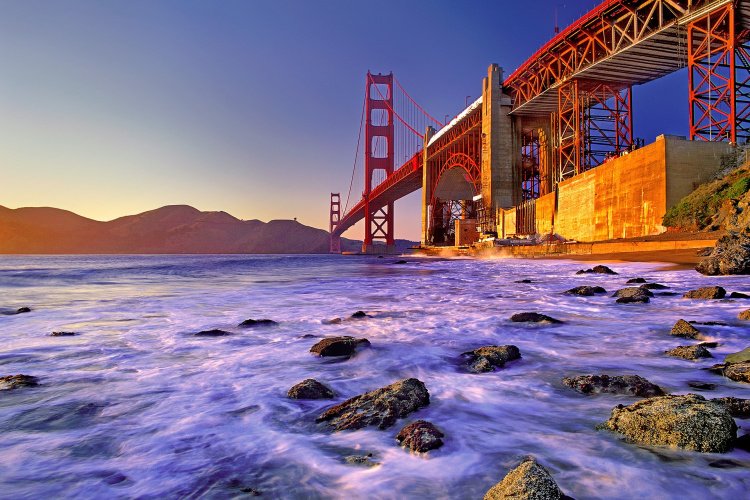 Planning a Trip to California: Food
Tip 27
To give you an idea on food prices, an entree in a casual restaurant costs $10 to $15.  It is getting harder and harder to find an entire meal for less than $10. Even the breakfast and lunch prices are surpassing the $10 mark in some places.
Tip 28
There are still restaurants offering combos or family deals.  As an example, my husband and I tend to get a roasted chicken, two large sides, two soups and sauce for the chicken for less than $20 at a local Peruvian restaurant.
Another place close to the house has fish tacos, burritos and wraps for less than $10.  A grilled salmon plate with two sides is $12.
So, yes, you can find deals on meals but these tend to be located on places away from the touristic trail.
Tip 29
Food portions in California restaurants can be huge.  You can save money by not ordering a main dish for every member of your party (especially kids).  Having a family-style meal (where dishes are shared) can leave everybody in your party more than satisfied.
You may notice menus do not include the price of drinks (non-alcoholic and alcoholic).  This is because businesses do not want you to see how much you are paying for those.
Tip 30
A non-alcoholic drink can cost $4 to $5 each.  Alcoholic drinks are priced between $7 and $12 (or more depending on the type of liquor).  Avoiding these during meal times can save you tons of money (I mean, you can have these at more reasonable prices somewhere else).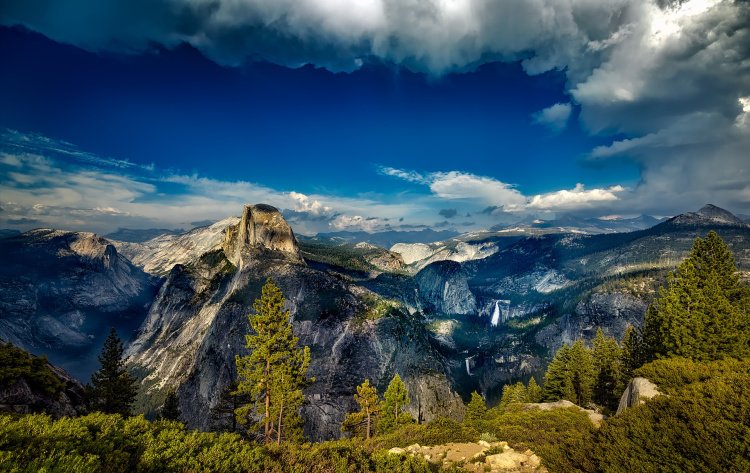 Tip 31
Almost every cool, trendy and fashionable restaurant in the big cities offers a happy hour menu.  This makes sense for a lot of economic and branding reasons.
To clarify, the term happy hour does not refer solely to alcoholic drinks.  Many restaurants offer a decent array of dishes at discounted prices. For example, they may have appetizers at half price, a "buy one – get one free" deal or exclusive dishes offered only during this specific time of the day.
Happy hour deals occur weekdays between 3:00 p.m. and 7:00 p.m. Some places may have a shorter window or end at 6:00 p.m.  Other places have happy hour deals even on the weekends. You can Google the exact details.
I have tried a lot of great dishes on awesome restaurants using this technique.  Since you are eating early, you may want to have a small snack before going to bed.
Lately, I have been noticing some restaurants not sharing happy hour menus with customers.  Ask about those menus if you know the restaurants offer deals.
Tip 32
Expect to pay a 7.25% to 10% sales tax in California.  Taxes are not included on prices stated for goods and services.  Food (cold, not served as a meal) is not taxable (it is more complicated than this but this is not the forum to discuss it).
Tip 33
An 18% to 20% tip is expected at sit-down restaurants where you are receiving the service of a waiter or waitress.  Even places where food is sold to go are presenting you the option to leave a tip at the moment of payment.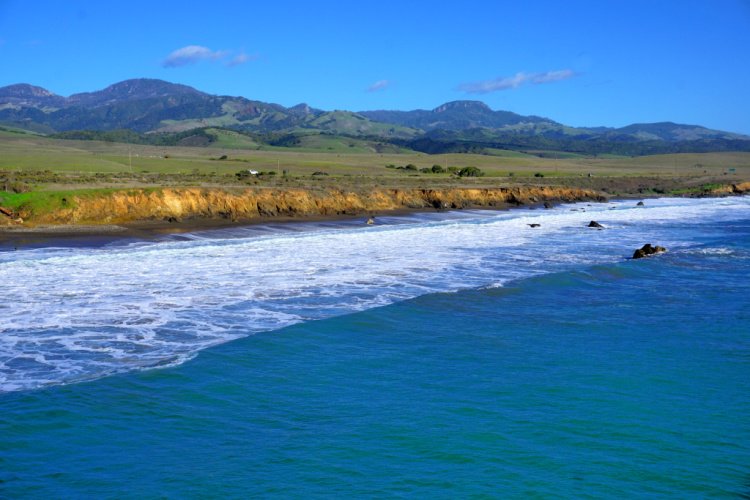 Planning a Trip to California: Weather
Tip 34
California is known for its good year-round weather.  In theory, you can jump onto the road anytime. But, let me give you some facts that may affect you when planning a trip to California.
During the months of May, June, and July, the state experiences a phenomenon called June Gloom.  A thick marine layer covers the coastal areas from sunrise until about 1:00 p.m. In other words, there is not going to be plenty of opportunities for clear photos during this time.
Tip 35
During daylight saving time (winter), it starts to get dark at around 5:00 p.m.  You will have about 10 hours of daylight for sightseeing.
On the contrary, during summer, you will have more than 14 hours of daylight.  It is important to factor this when deciding on a time to visit.
Tip 36
The rainy season goes from December to early April.    February is the wettest month. There is this notion that it never rains in California but that is not completely true.
As mentioned, we do have a rainy season.  However, this season is different every year.  We had 7 years of dry weather followed by 3 years of rain.  I am not talking about showers for an hour and sun after that (like in tropical weather).  Storms can affect several regions for days.
Now, it is very rare to see rain outside the rainy season.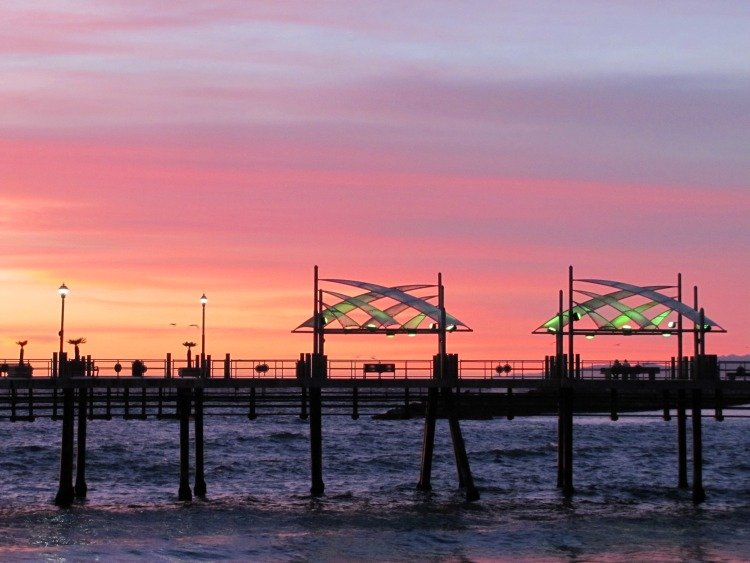 Tip 37
I recommend bringing a sweater or jacket even if you are visiting the state during summer.  Temperatures can drop, especially close to the beach when the sun goes down.
Tip 38
As a long time resident, I have discovered the famous California good weather applies to coastal communities.  Several areas in Los Angeles County, the San Joaquin Valley and the desserts get burning hot during summer.
High areas in the Sierra (Sequoia, Yosemite, Lake Tahoe) can get very chilly even during summer.
So, always check the weather before heading to a destination and pack accordingly.
Tip 39
Always wear sunblock when you are sightseeing outdoors.  Protect yourself from the sun even if is overcast. Do not forget about your ears and lips.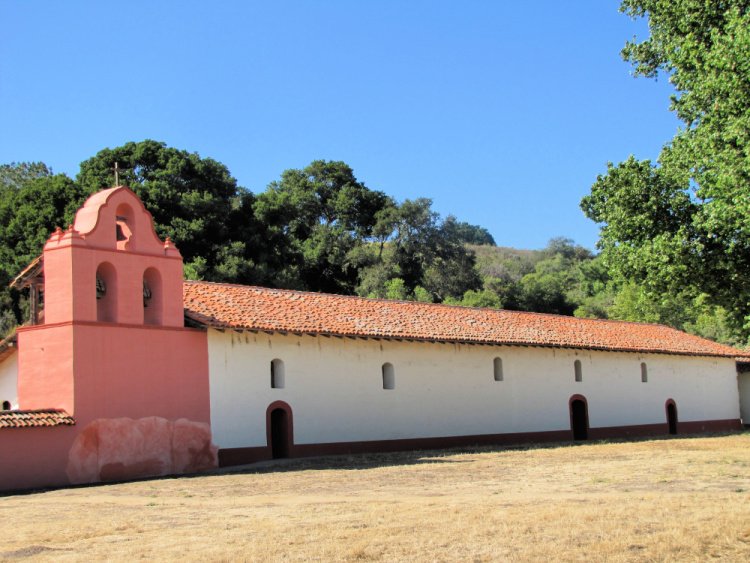 Planning a Trip to California: Accommodation
Tip 40
To save on accommodations, book way in advance if you are staying in the big cities.  Each city has a limited number of budget options that are booked fast. Do not leave things for the last moment.
Stays outside big cities are not necessarily cheaper.  You will find better rates during weekday
Ideas
If you are interested in learning more about California, you can check these posts full of ideas.
Los Angeles Ultimate Bucket List
Weekend Getaways from Los Angeles
Ultimate San Diego Bucket List
150+ Places to Go in Orange County
Places to Visit in Santa Barbara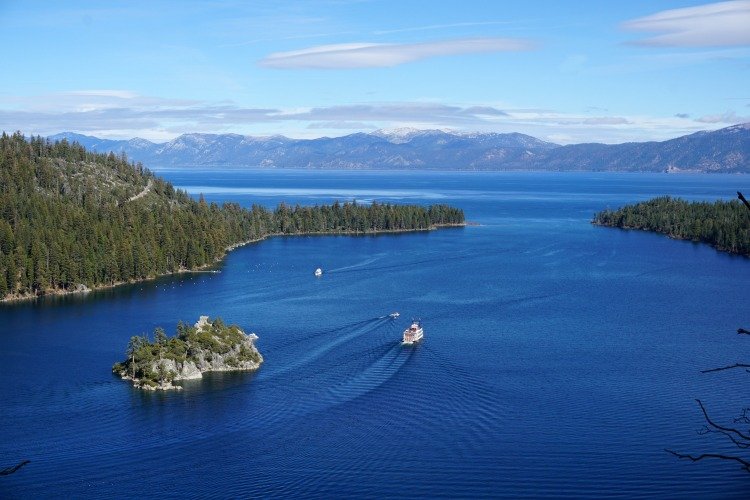 Hope this article has provided insight into California.  See you soon!
What other things do you want to know about planning a trip to California?  Let me know below.
If you enjoyed this post, remember to share!
Pin "Planning a Trip to California" for later!