The topic of this post is not new. Actually, one of the first posts that appeared in this blog is from this particular faire.
It is hard to believe I haven't been to this event in five years (yes, that is how old my blog is).
The good thing is that I went back to the faire last weekend and I have composed a massive photo post to highlight the features of the event.
If you wonder what the Renaissance Faire is, well, it is a reenactment of an Elizabethan Era market faire.  Around 800 actors and actresses portray the dress found during the life of Elizabeth I.  The costumes are not limited to the England Renaissance period.  Scots, Germans, Italians, Spaniards and Arabs are also represented.  In addition, there are several representation of imaginary characters (tree spirits, fairies, etc.).
The Irwindale Faire is the first and original one (other states have their own faires nowadays).
Of course there is more than costumes.  Every corner of the place is filled with a piece of the past.  It is a wonderful event for the entire family (and for history lovers too).
With so many actors, there is the possibility of observing the dress of many social classes and cultures. The event has grown into a big costume party. The majority of the attendees dress in period costumes too (and some do a very good job).  The actors and actresses are identified with a paper badge.
Enough of words. Get prepared for a trip to the past!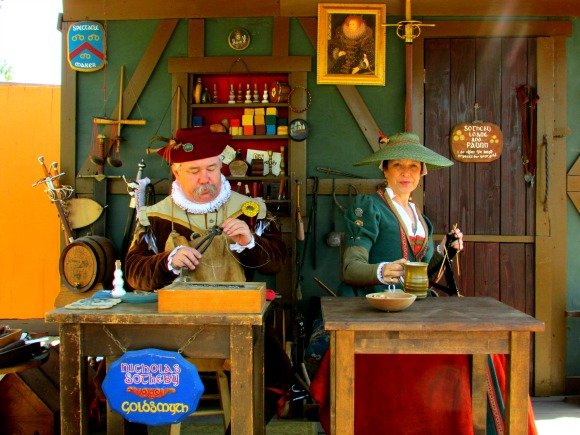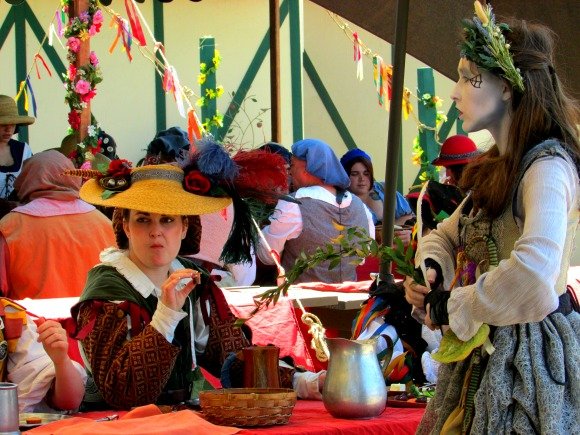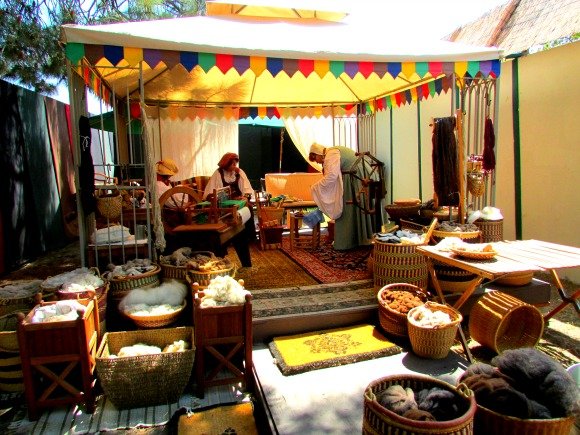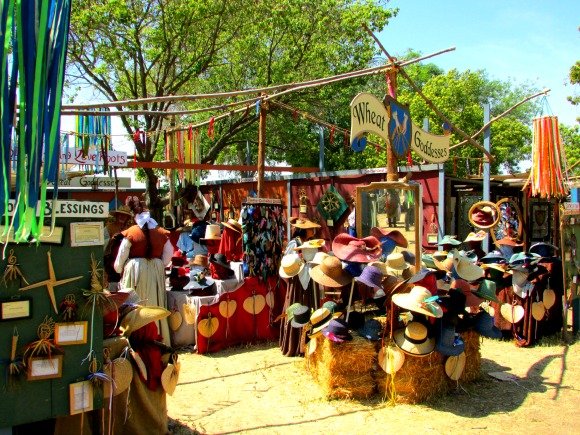 Details
For more information about the event visit this website: http://www.renfair.com/index.asp
For discounted tickets, take a look at GoldStar, Groupon or Living Social.
There is not a lot of shade at the event location. Go well protected for the blazing sun.
The event gets really crowded.  The lines to enter the parking lot can get insanely long.  Thankfully there are police officers and staff controlling the entire process. However, try to visit early or after 1:00 to avoid the worst traffic conditions.
I think this is obvious but food and drinks are expensive.  Bags and purses are checked at the entrance but I do not think there is any problem with bringing a bottle of water and some small snacks.
Have you visited a similar faire?