Do you love the open road?  If so, this article provides details about the best road trips from San Diego.
San Diego itself is such a dream destination that it seems unthinkable to drive away from the city. 
But, sometimes wanderlust wins.  We want to spread our wings and fly.
The positive is that San Diego's location provides tons of opportunities when it comes to places to visit by car.
Get ready for the ride! Here are some incredible road trips from San Diego.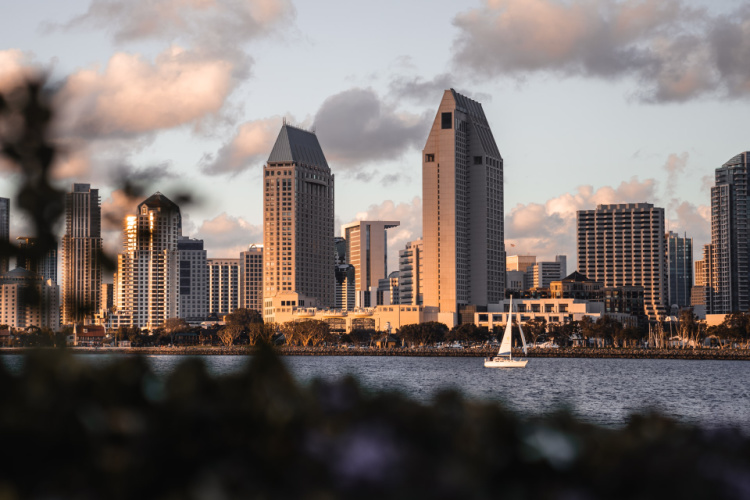 Road Trips from San Diego
If you think about it, there are hundreds of road trips that can originate from San Diego.  To keep things manageable, we will focus on places that can be reached in three hours or less.
Palm Springs
Distance from Downtown San Diego: 140 miles
Known to enjoy nearly 350 days of sunshine per year, the Greater Palm Springs area, made up of Palm Springs, Palm Desert, Indian Wells, and a melange of other cities, is located about three hours by car from San Diego. Boasting mid-century architecture, impressive hikes, trendy restaurants, and over 100 golf courses, this desert destination has a fun, welcoming vibe about it.
Interesting Stops
Stop around Escondido to hike around Lake Hodges, the Elfin Forest Recreational Reserve, or Daley Ranch.
Temecula is a fun stop for a meal (head to Old Town) or to fit a wine tasting session (or two).
Of course, get creative when taking pictures with the Cabazon Dinosaurs.
What to Do in the Destination
While culture vultures can admire the vintage aircraft at the Palm Springs Air Museum, those who want to escape the scorching temperatures can take the Palm Springs Aerial Tramway to play in the snow during winter or hike during summer.
Outdoor lovers will find a wide variety of desert plants and great vistas at Moorten Botanical Garden, Taquitz Canyon, and Indian Canyons.
Downtown (along Palm Canyon Drive) is the place to hang out, eat, drink, and shop.
Great Eats:  Cheeky's, Las Casuelas, The Sandwich Spot
Read More: Things to Do in the Coachella Valley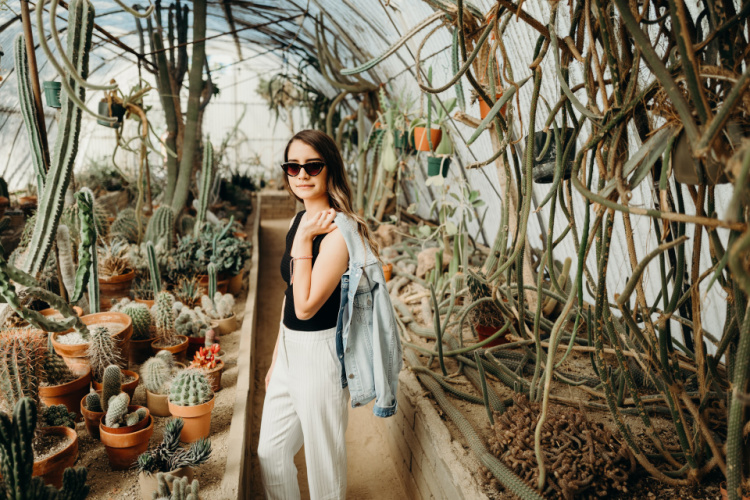 Los Angeles
Distance from Downtown San Diego: 120 miles
Los Angeles makes for a perfect weekend destination as it lies just three hours away by road from San Diego (and it is probably one of the classic road trips from San Diego). It is best to focus on a single area if you have limited time. For example, the Downtown area is a thriving hub of street-side restaurants, markets, murals, street art, and unique attractions, Los Angeles is a premiere venue for meetings, conventions, and leisure travel, apart from being the center of the country's film and television industry.
Interesting Stops
The distance between San Diego and Los Angeles is relatively short but there is a world between these two cities (believe me!)
I have an entire article dedicated to the topic: Los Angeles to San Diego Drive
Great stops along the way include Oceanside, Laguna Beach, and Huntington Beach.  If you want to seek the less trodden path, stop by Solana Beach, San Clemente, and Seal Beach.
What to Do in the Destination
Whether it is the Space Shuttle Endeavour (located at the California Science Center), Warner Brothers Studios, Universal Studios, or the Walt Disney Concert Hall, the attractions in this trendy metropolis are fascinating and numerous. 
As mentioned before, you can choose to explore an area and its surroundings.  Examples include Santa Monica, Venice Beach, the South Bay, Hollywood, Beverly Hills, Pasadena, Burbank, or Downtown.
Great Eats: Without getting into specific restaurants (because if I do so, I will never be done), I recommend looking for some delicious Mexican food in LA.  Also, I would eat in Thai Town (East Hollywood), Little Ethiopia, and/or Sawtelle Boulevard.
Read More: One Day in Los Angeles
4 Downtown Los Angeles Itineraries
Rosarito Beach (Mexico)
Distance from Downtown San Diego: 30 miles
For the ultimate beach vacation at pocket-friendly prices, Rosarito Beach, just thirty minutes from the US-Mexican border, has no equal. One can take the San Diego trolley to San Ysidro, cross the border on foot and take a taxi to Rosarito. Or, better, drive to the town by taking Mex-1 (this is super easy). Known for its beaches and nightlife, Rosarito's close proximity makes it a popular destination for US visitors and retirees. 
Interesting Stops
The driving distance is pretty short but you can stop by Tijuana to eat at Taqueria Franc, Tacos Fitos, or Telefonica Gastro Park.
What to Do in the Destination
Rosarito Beach is mainly a spring-summer destination and offers great options for outdoor activities and stunning sunsets. From hiking atop Cerro El Coronel to horseback riding across the Rosarito Historic Canyon there is no end to the fun you can have there. 
If you love seafood, there is no place better than the world-famous Puerto Nuevo lobster village. Popotla, a lesser-visited spot, has excellent seafood options as well.
The Downtown area is full of restaurants, coffee shops, markets, and shops.  The Pier and the beach can be accessed from the vicinity of the Rosarito Beach Hotel.  South of Downtown, still on Mex-1, there are more great restaurants and plenty of businesses selling furniture, home accessories, garden goods, and other ornaments.
Good Eats:  Eating at Tacos El Yaqui is a must.  El Nido, Susanna's, and Betuccini's Pizzeria are great options too.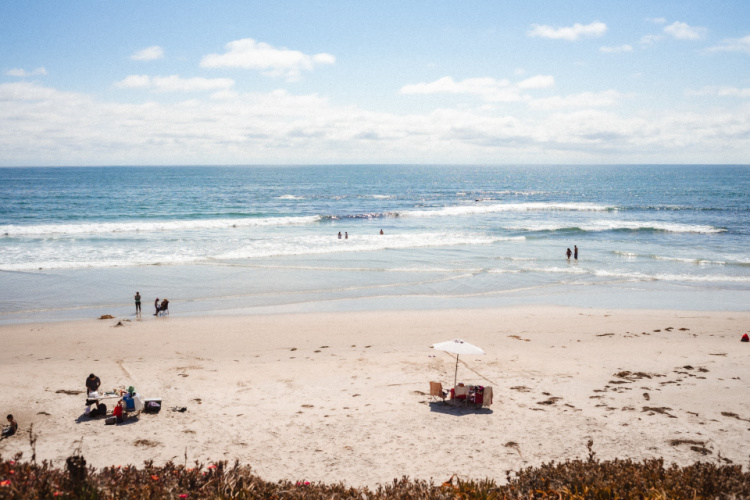 Valle de Guadalupe (México)
Distance from Downtown San Diego: 90 miles
You don't need to fly to Mexico City for your food fix, because just south of San Diego, you can find two of the best restaurants in Latin America and over fifty wineries in the Valle de Guadalupe (hardly two hours away from the border). 
Interesting Stops
There are two ways to reach the Valle. Most people take the 1D toll road to follow the scenic route from San Ysidro towards Ensenada and a further 10 miles to Valle de Guadalupe.  On this route, you can stop to eat in Tijuana, Rosarito, or Puerto Nuevo.  Each place has its own gastronomic stars.
Another way to reach the Valle is through Tecate and Mex-3.  If you take that route,  a stop in Tecate to try the famous bread and pastries would not hurt.
What to Do in the Destination
The 1000 foot elevation and the Mediterranean-like climate have created ideal conditions for growing red wine grapes in Valle de Guadalupe. Wander down Ruta del Vino and check out some of the excellent wineries such as Xecue, Vena Cava, Vinisterra, or Nativo among others. Make sure to check hours before heading to the wineries since some operate Friday to Sunday.
You can sample some world-class dining and Michelin starred menus for a fraction of the price you would pay in the US.  Animalon, Laja, Fauna and Finca Altozano are good options to consider. 
Also, consider stopping by Ensenada to try seafood from a street cart (La Guerrerense, Mariscos El Guero) and/or artisanal beer (Agua Mala, Wendlandt).
Good Eats: Several places to eat have been recommended but try to grab a spot at La Cocina de Doña Esthela, a place famous for serving "the world's best breakfast."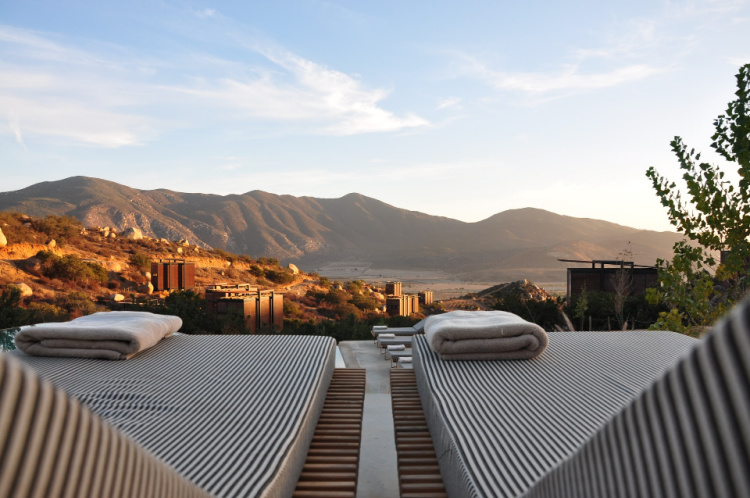 Temecula
Distance from Downtown San Diego: 60 miles
Temecula's gorgeous winemaking country is about an hour away by car from San Diego. Once you are done with the wineries, there are loads of other attractions designed for adventure, outdoor, art, history, and shopping lovers. All this variety makes Temecula the perfect mini-getaway.
Interesting Stops
Exit the freeway to check out Old Poway Park, Los Peñasquitos Canyon Preserve, or Black Mountain Open Space Park.
Stop around Escondido to hike around Lake Hodges, the Elfin Forest Recreational Reserve, or Daley Ranch. The Santa Margarita River Trail Preserve in Fallbrook is another awesome place to explore.
What to Do in the Destination
Wine lovers rejoice! Temecula has about 50 wineries.  Wilson Creek, Mount Palomar, and South Coast are some of the most popular wine tasting venues.  Consider visiting smaller operations if you want to avoid the crowds.
Besides, you can experience the mining heritage of California at the Oceanview Mine and actually keep any gem you can dig up. Spend time with the fluffy alpacas at Alpaca Hacienda and interact with these gentle creatures. A session at SoCal Axe will test your ax-throwing skills and then enjoy a local brew at Barrel Brewing next door.
The Lake Skinner and Lake Vail areas are good places to camp and hike.
Good Eats:  Bushfire Kitchen, Lazy Dog, Bailey's, 1909 Temecula
Read More: Best Places to Hike in Temecula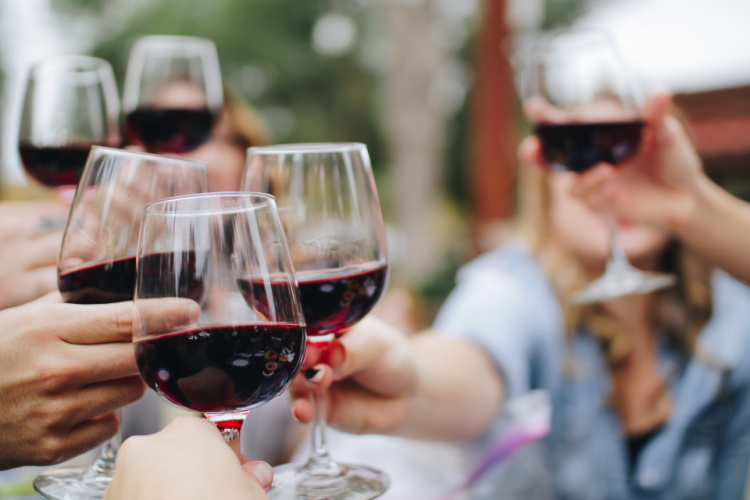 Laguna Beach
Distance from Downtown San Diego: 80 miles
The chic coastal town of Laguna Beach makes an excellent road trip destination from San Diego. Even though it is a bit pricey, it is a wonderful place to visit in Orange County. Not only Laguna Beach has a trendy art scene and classy boutiques, but it is also less than ninety minutes by car from Downtown San Diego.
Interesting Stops
I recommend stopping at Cedros Design District (Solana Beach), San Elijo Lagoon Ecological Reserve, San Diego Botanical Garden (Encinitas), Carlsbad Village, San Clemente, Dana Point Harbor, and/or the Dana Point Headland.
Lupe's, a contemporary Mexican eatery, is a mind-blowing place to indulge in tacos.
What to Do in the Destination
Nature lovers can take a look at a unique marine sanctuary on a seaside stroll along Heisler Park. Do not miss this park since it seriously has some of the most beautiful views in Southern California.  Nearby Crescent Bay is gorgeous as well.
Treasure Island Park is another gem.  There are multiple accesses to the different coves and beaches in the area.  
After wandering through the quaint galleries and cafes located Downtown, chill out at Crystal Cove State Park, one of the most beautiful parks in California. If you are more of an active person, you will find several trails at the park.
Art lovers will enjoy the Pageant of the Masters and the art festivals that take place during the summer months.
Great Eats: If you like fish tacos, there is no better place than the Cliff Restaurant overlooking the Laguna coastline.
Read More:  Best Places to Hike in Laguna Beach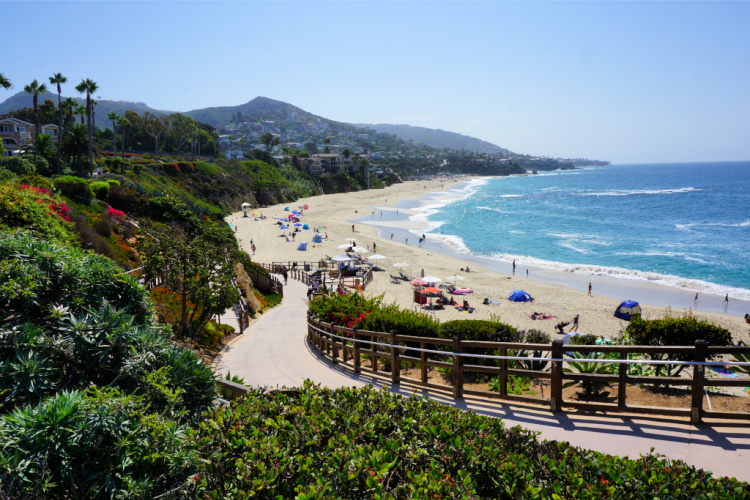 Julian
Distance from Downtown San Diego: 60 miles
Julian, a former mining town, is now a premier mountain getaway just an hour east of San Diego located in the picturesque Cuyamaca Mountains. For those looking for a dose of fresh air and spectacular scenery, Julian has proven to be an ideal spot away from the hectic rush of city life.
Interesting Stops
If approaching the town from the north, you can stop by Ramona for some wine tasting or hiking (Blue Sky Ecological Reserve or Ramona Grasslands Preserve).  The camels of the Oasis Camel Dairy Farm are usually grazing close to the road. There are plenty of shops to check at Winola Junction.
What to Do in the Destination
Julian is well-known for the apple pies baked in town.  The pies are the stars of the show but you can find other apple goodies.  You can try these delicious treats at the Julian Pie Company, Mom's Pie House, and Apple Alley Bakery.  Orchards in the vicinity allow apple picking during the fall season.
Visitors can explore the tunnels of an active gold mine or try their hand at gold panning at the Eagle Mining Company. Relics, photos, and old documents are displayed at the Pioneer Museum. Wine can be tasted at Blue Door Winery and Volcan Mountain Winery. 
For hiking, biking, and camping, head to the Volcan Mountains, Lake Cuyamaca, William Heise Park, or Cuyamaca Rancho State Park.
Good Eats:  Julian Cafe, Julian Beer Company, Quecho Elevated Mexican Eatery, Miner's Diner
Read More: Things to Do in Julian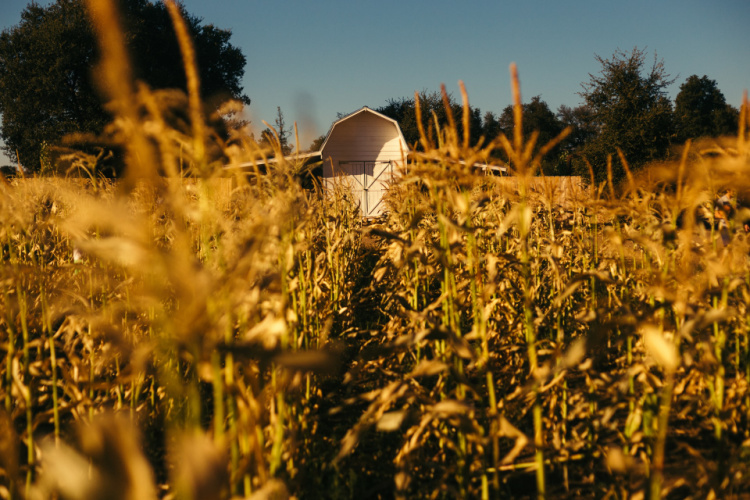 Borrego Springs
Distance from Downtown San Diego: 90 miles
A spectacular drive from San Diego across rolling landscapes and plenty of high-view vistas will bring you to Borrego Springs in under two hours. The town lies right in the heart of the Anza-Borrego Desert State Park, the only town in California to claim such fame. With its low population, remote location, and stunning surroundings, Borrego Springs is an ideal adventure destination.
Interesting Stops
There are many ways to reach Borrego Springs but the GPS may take you through CA-79 or CA-78.
If you take CA-78, you can stop by Ramona, Santa Ysabel, or Julian.  If the GPS guides you through CA-79, you will enjoy views of the meadows around Cuyamaca Rancho State Park and Lake Cuyamaca.  The is an impressive desert viewpoint almost at the intersection of CA-79 and CA-78.
What to Do at the Destination
Borrego Springs enjoys the reputation of being the first Dark Sky community in California, committed to sky protection and restoration.
The trailheads to easy hikes such as Borrego Palm Canyon and Hellhole Canyon are located close to the Anza Borrego State Park's visitors center.  This park is humongous.  You can spend days exploring it.  
The highlight of Borrego Springs is, however, the Slot Canyon with steep cliffs and gravity-defying passages. 
The metal sculptures located in Galleta Meadows can be explored by car.
For golfers, the Ram Hill Golf Club is an internationally acclaimed golf course.
Good Eats: Carlee's, Red Ocotillo, Los Jilberto's Taco Shop, Center Market has a deli and a good selection of good to buy
Read More: Borrego Springs' Sculptures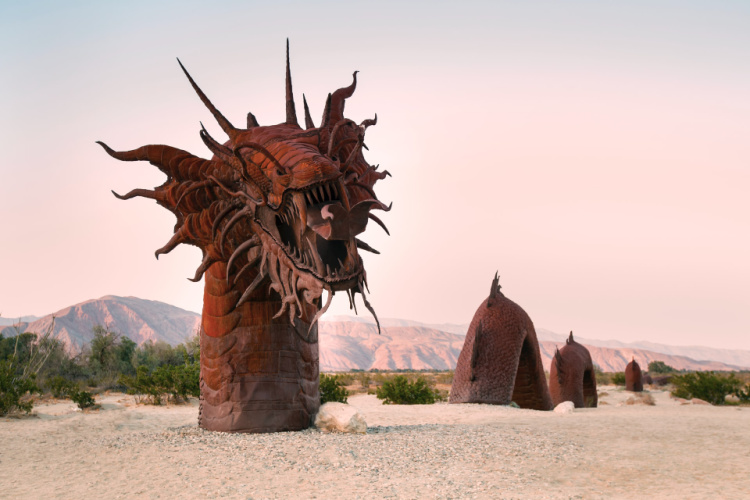 Malibu
Distance from Downtown San Diego: 150 miles
Malibu is a dreamy place.  The proximity of the Santa Monica Mountains to the coast makes this stretch an earthly paradise. The best thing is that you can drive here from San Diego in around three hours. 
Interesting Stops
I have already provided ideas on where to stop along the way (check the Los Angeles and Laguna Beach sections for ideas).
To maximize the wow factor of this road trip, I recommend taking it slow and getting out of the freeway.  For example, you can drive Highway 101 from Del Mar to Oceanside or Pacific Coast Highway from Dana Point to Huntington Beach.
What to Do at the Destination
There are nearly two dozen beaches in Malibu, with each having its own unique charm. While Zuma is popular with friends and families, Surfrider Beach, as the name implies, is a renowned surfing spot. Other great beaches include Broad Beach, Westward Beach, and Leo Carrillo (which has two main beaches).
If you are a surfing addict, visit the area between September and November when the ocean waters are their warmest.
You can check out ancient relics at the Getty Villa, a recreation of a Roman villa commissioned by billionaire J Paul Getty. If you happen to be in Malibu in winter, you can spot grey whales from Point Dume State Beach.  And, Point Dume is a wonderful stop for an easy hike with spectacular views.
And, talking about hiking, the trails in Malibu will leave you pleasantly surprised.  You can choose among Corral Canyon, Solstice Canyon, Charmlee Wilderness Park, or Malibu Creek State Park.
Great Eats: Affordable places to eat include Malibu Seafood, Lily's Malibu, and Country Kitchen.  The Malibu Farm Restaurant located at the pier is a local favorite.
Read More: Best Places to Hike in Malibu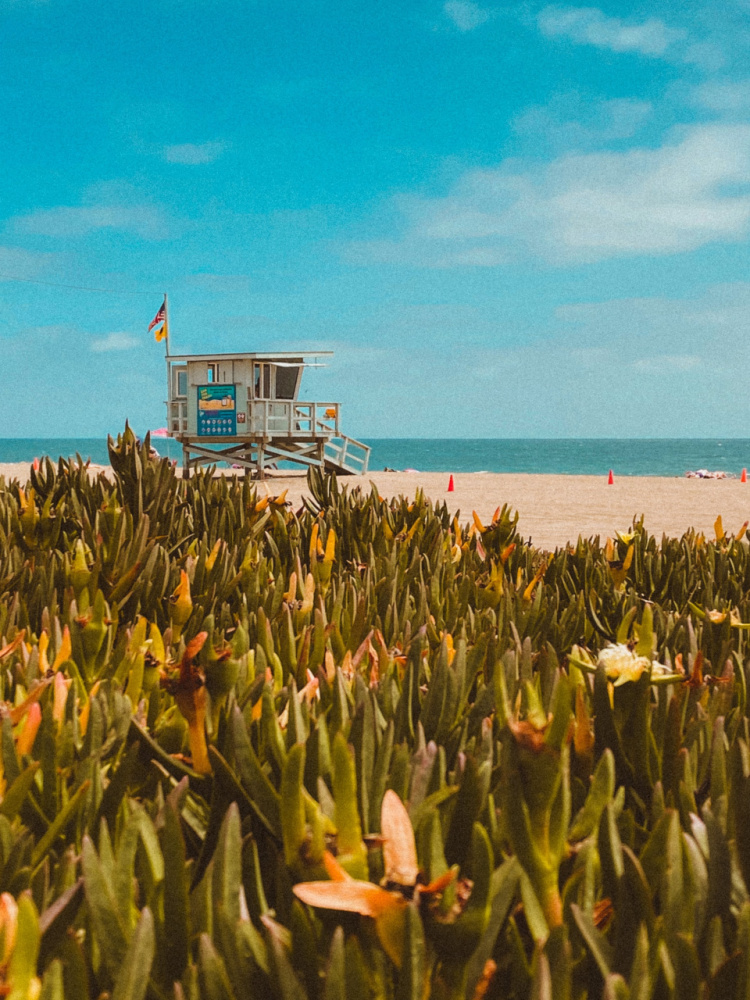 Santa Barbara
Distance from San Diego: 220 miles
An appealing climate, sheltered by the Santa Ynez Mountains, and the subsequent rise to fame for its local wines, has made Santa Barbara an attractive destination for road enthusiasts coming from San Diego. While wine tasting and sunbathing are two of the most popular activities here, there are other cultural highlights worth looking into.
Interesting Stops
North of Los Angeles, you can stop at the Camarillo Outlets, Ventura Harbor, Ventura's Main Street, or Carpinteria.
What to Do at the Destination
The Santa Barbara Courthouse makes a great first stop in the city.  The Spanish Revival building featuring arches, sunken arches, and a mural room.  It is possible to climb to the top of the Clock Tower for free.
Other outstanding sites to visit include the Santa Barbara Historical Museum, the Santa Barbara Museum of Art, and El Presidio de Santa Barbara State Park. 
Of course, you cannot miss exploring State Street and Stearn's Wharf. There is also a nice list of beaches to choose from including East Beach, West Beach, and Leadbetter Beach.
For hikers and wildlife lovers, the Channel Islands National Park has a selection of secluded beaches, hiking trails, and some diverse flora and fauna.  If you do not want to take the boat to the islands, you can hike at the Douglas Family Preserve or More Mesa.
Great Eats:  South Coast Deli, Mony's, McConnell' Ice Cream, Santo Mezcal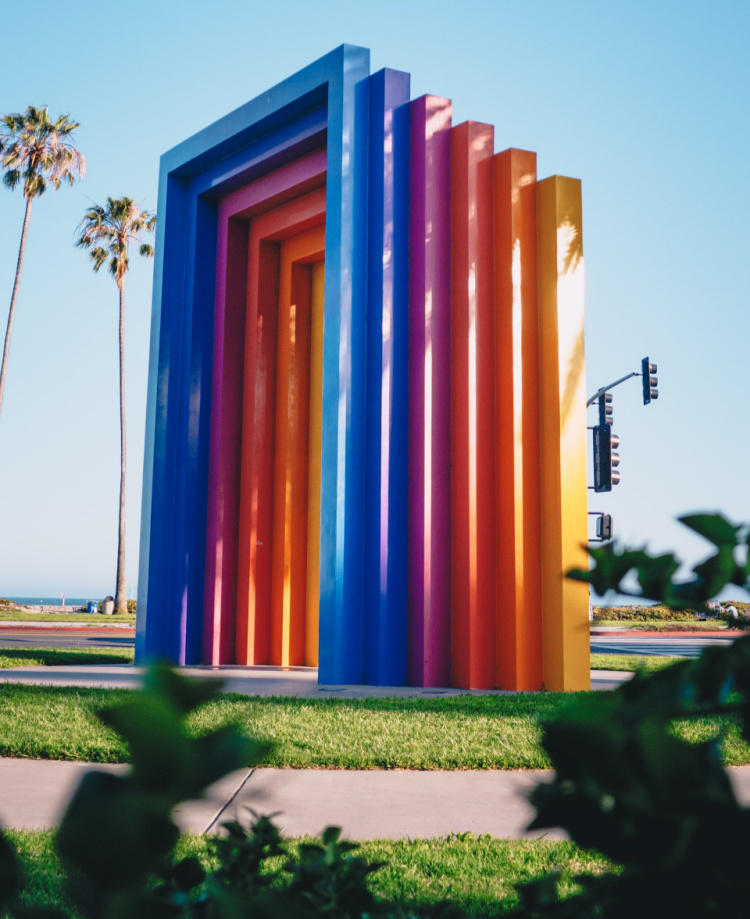 Idyllwild
Distance from San Diego: 115 miles
This summer destination is located high up on the San Jacinto mountains, a two-hour drive away from Downtown San Diego. Though the actual town is small, this place is the jumping point of hundreds and hundreds of miles of walking trails, suitable for hikers of all levels and abilities.
Interesting Stops
Depends on the route but includes places we have already discussed (Poway, Escondido, Temecula, Ramona, and Santa Ysabel).  You can also stop by Warner Springs or Lake Henshaw.
What to Do in the Destination
Outdoor lovers can explore Mount Jacinto State Park, Idyllwild Park, Lake Fulmor, and Lake Hemet. Trails in these areas include Suicide Rock, Ernie Maxwell, and Devils Slide.
There are boutique shops, art stores, brewpubs, and a winery (Middle Ridge) in the small town's center.
Great Eats: Mamma Mia Crepes, Idy Sushi Rolls, Red Kettle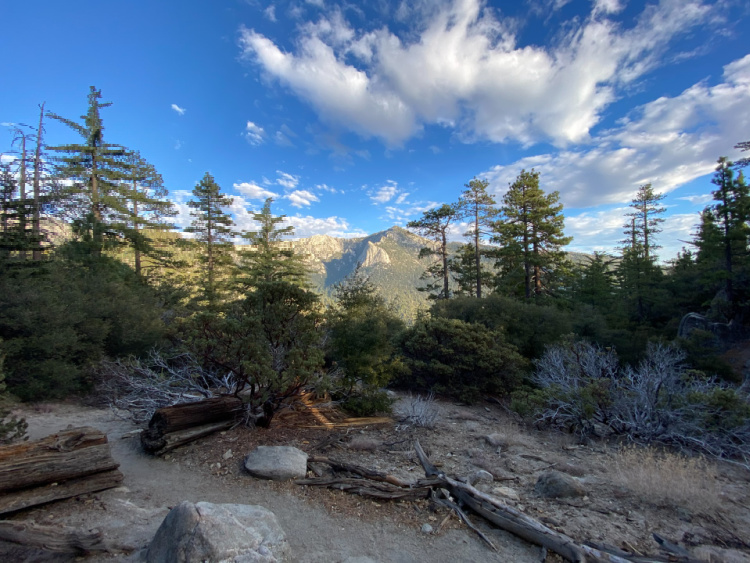 Sightseeing Gear
Get ready for these road trips from San Diego by bringing the right gear.  Here is a list of the items I pack to explore cities and towns in California.
I hope you have found this article useful.  Cheers to the many wonderful road trips from San Diego!
More of San Diego
One Day in San Diego Itinerary
Ultimate San Diego Bucket List
What are your favorite road trips from San Diego?
Pin "Road Trips from San Diego" for later!