This article provides a detailed San Francisco itinerary for first-time and repeating visitors.
After having visited San Francisco several times, I can admit the city has enthralled me with its charms.
The more I visit, the more I discover and the more I want to go back.  It is a vicious circle difficult to break.
Even though my quest is still not done (it is not even done in Los Angeles, where I have been a resident for over 15 years), I can say I know the city well enough to create a killer itinerary.
Believe me, I passed the test by showing around family and friends.  They could not ask for a better guide (or so they say).
Armed with all my knowledge, I am ready to share my 1, 2 or 3 days San Francisco itinerary with you.
Hang tight, 'cause the ride is going to be compelling.
Please note: This article contains affiliate links, meaning I may earn a commission if you make a purchase by clicking a link. Of course, this comes at no extra cost to you and helps me to keep offering solid information to readers.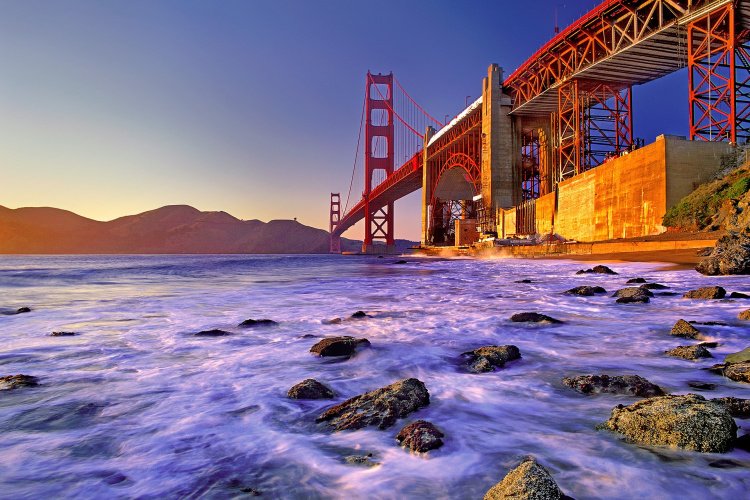 San Francisco Itinerary – Know Before You Go
San Francisco is a city notorious for its high cost of living.  You will feel that cost on your pocket as a visitor. Research costs and budget accordingly.
If you are visiting from other parts of California or cities with a high cost of living, prices may not be a shock.  But, if you are not used to California prices, you may have a mild blackout when you see the prices.
Even though San Francisco may not be the most affordable city around, you can still find bargains and well-valued places to stay if plan way ahead of time. Don't let the prices scare you.  This is a unique city to visit.
Given the situation, most of the suggestions on my itinerary are free of cost.  I am providing alternate itineraries for those who want to visit iconic attractions involving a considerable cost.
I am assuming you want to see as much as possible of the city.  My itineraries are packed with ideas. Reconfigure according to your situation and tastes.
This itinerary is ideal for a long weekend gateway (Friday-Monday).  If you are driving to San Francisco on Friday, you can still have half a day in the city if you leave early.  
I am providing plenty of breakfast ideas for each day of the itinerary.  But, if you want to save money, choose a hotel that provides continental breakfast.  You may save $30 – $40 per day (based on 2 persons).
Do not be fooled.  Parking is not included in most hotel rates in San Francisco.  Make sure you understand how much parking your car is going to cost.  I do not recommend staying in a place without a parking space.
And, talking about parking, it can be a nightmare in the city.  It is a good idea to leave the car parked at a location and explore the surroundings.  Or, leave the car at the hotel and move around using public transportation.
You can move around using ride-sharing services such as Uber or Lyft.  Keep in mind these add up. A short ride can cost $15-$18.
Do not visit a place just because it is popular.  Know your travel style and go to the places you feel like.  Of course, leave some space for exploration and adventure.
Lastly, I wish you the best on your trip to San Francisco.  It is a wonderful city full of things to do, see and eat.
Sightseeing Gear
Get ready for a day of sightseeing by bringing the right gear.  Here is a list of the items I pack to explore cities and towns in California.
San Francisco Itinerary – Day 1
This day concentrates on the Golden Gate Bridge and West San Francisco areas.
Breakfast
Before starting your awesome day, you need to fill your belly properly.  I have some delicious breakfast ideas lined up for you.
Sweet Maple is one of the most celebrated restaurants in the city.  They seem to be in the media a lot. They serve eggs (prepared the way you like them) with one of their famous sides: potato medley, millionaire bacon (bacon prepared with brown sugar, cayenne, and pepper) and dixie bacon (applewood smoked bacon drizzled in honey and Tabasco sauce).
In addition, they have omelets, scrambles, and Benedicts on the menu. And, sweet potato pancakes! How crazy good is that?
Vive La Tarte is an artisan baking collective that prepares daily the goods sold on their space (everything is done by hand).  Goodies such as house granola, breakfast pizza, fried egg sandwich, and cobb salad are on the menu.
If you are looking for something more hearty, head to Brenda's French Soul Kitchen.  In this place, you have to be prepared to indulge.  They serve crispy pork belly, andouille sausage, corn succotash and shrimp with eggs.  And, if you prefer a sweet breakfast, get ready for the Bananas Foster French toast (I can't have enough of this dish).
Morning
Your first stop of the day should be the Palace of Fine Arts, a structure that was constructed for the 1915 Panama-Pacific Exposition.
Rebuilt and renovated in subsequent years, the Palace has withstood the pass of time and has become one of the most representative icons of San Francisco.  
It is a delight to admire the monumental buildings, lagoon, and gardens in the early morning when an ambiance of peacefulness is felt.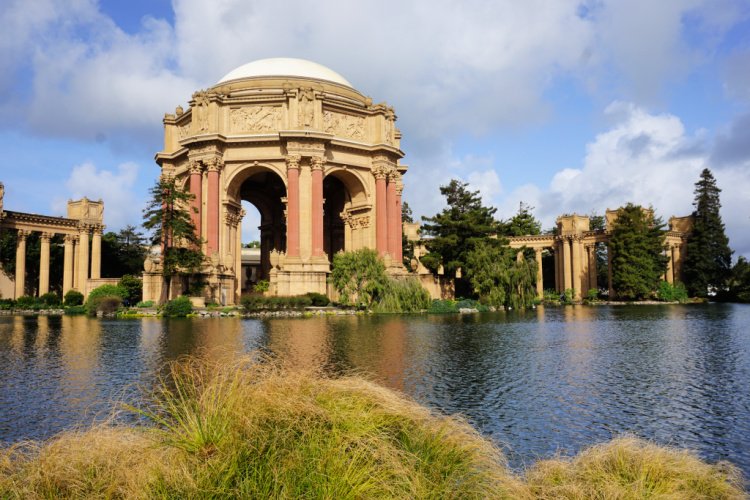 After about an hour on the Palace of Fine Arts, it is time to move to the Crissy Field in order to get incredible views of the Golden Gate Bridge.
I recommend walking the entire field towards the bridge.  The views of the bridge and San Francisco Bay are beautiful but, you are also going to be able to pass by the Crissy Field Marsh, picnic areas, small piers and tons of dogs running around freely.
Once you get closer to the bridge, it is time for photos from the Torpedo Wharf and the area around the Warming Hut.  
For some of the best views of the Golden Gate Bridge, climb the set of stairs close to the Warming Hut (there are signs pointing to the stairs) to get to one of the best viewpoints in the area.  You will feel like you can touch the bridge!
There are even more impressive views from the Battery (an old fort).  Walk a bit to find the aptly named Golden Gate Postcard Viewpoint.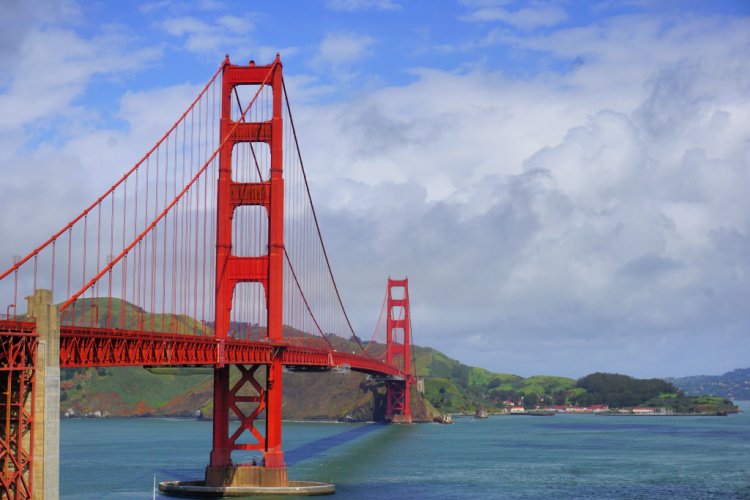 Since the Golden Gate is one of the most imposing sites in the entire world, I encourage you to walk at least part of the bridge.  The feeling is incredible. And, this comes from a person who is terrified of heights.
You need to walk over three miles to cross the bridge and come back.  Crossing it by bike is another option. However, as I mentioned, you can choose to walk part of the bridge.
Important note:  The weather in San Francisco is notorious for being foggy and chilly.  You need to check the weather forecast before arriving in the city. With luck, you will have at least one sunny day.  And, that is the day when you need to head to the Golden Gate Bridge. Keep that in mind.
Lunch
Since I will continue the itinerary in the vicinity of the Golden Gate Bridge, I recommend having lunch on the Richmond and Inner Richmond Districts.
On Geary Boulevard you can try places such as Lou's Cafe, Dragon Beaux, and Volcano Curry.  A block away, you will find Clement Street with well-known eateries like Burma Superstar, Arsicault Bakery and Richmond Republic Draught House.
Afternoon
If the weather is good, and hopefully it is, I would explore the western side of the San Francisco Peninsula.  This is a gorgeous area often overlooked by visitors. But, I am here to tell you not to scratch this part of the city from your plans.  In fact, this is probably one of my favorite parts of San Francisco (what can I say, I love the outdoors).
Ok, so start by checking the Golden Gate Bridge from one of the overlooks on Lincoln Boulevard.  In that way, you are going to see the bridge from the "other" side.
Then, it is time to make a stop at Marshall Beach, Baker Beach or China Beach.  All of these (except the last) are located within the Golden Gate National Recreational Area.  There are many trails to walk and spots to discover.  Check a brochure or ask for ranger recommendations if you feel like sweating a bit.
If you can handle yet another viewpoint, you can detour to the Immigrant Point Overlook for wide views of the peninsula and the Marin Headlands.
Continue driving south to hit the Land's End area.  Within here, you will find Eagles Point, a labyrinth, the Legion of Honor, the Sutro Baths, memorials, overlooks, and trails.  If you are pressed for time, check out the Sutro Baths. This particular point is so beautiful.  Plus, there is a visitors center with info about the baths, the city, and the natural surroundings.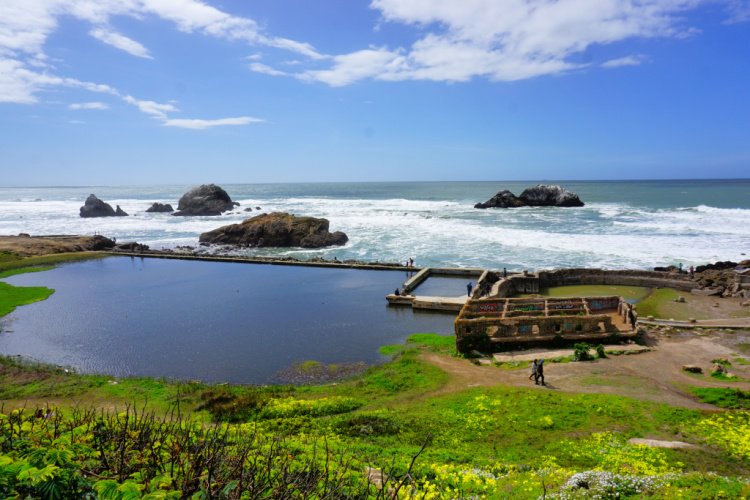 It is sad to leave this incredible part of the city but the clock is ticking and there is much more to see in San Francisco.  I would make a quick stop on Alamo Square to photograph the Painted Ladies, a row of neatly painted Victorian houses.
Then, it is time to go to Mission Dolores Park for sunset.  Since the park is located on a hill, you will have great views of "modern" San Francisco and the Bay Bridge.  Plus, it is an ideal place to get a feeling of what the city is all about. You will notice people drinking and smoking (you know what) in a public space.  This is not something you may see in other parts of California.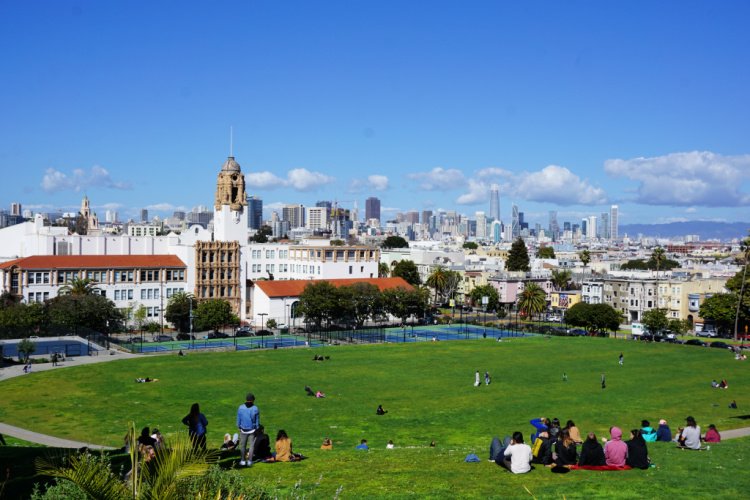 Alternate Afternoon
After checking the Golden Gate, you may want to head to the Muir Woods and stop in Sausalito on the way back.  This is one of the most popular half or full day trips from the city.  However, it is easy to accomplish on your own.
Now, all stops mentioned on my original itinerary are free of charge.  It is not the same story if you want to visit the Muir Woods. You will need to cover the following items: Golden Gate Bridge Toll ($8), Muir Woods parking ($8, need to reserve, do not drop by without reserving), entrance to the woods ($15 per person).  As you can see, costs can be considered steep depending on the size of your party.
To me, it was completely worth to visit the redwoods.  I was amazed by their size and the story of their preservation.  I think you would enjoy this excursion if you are a nature lover.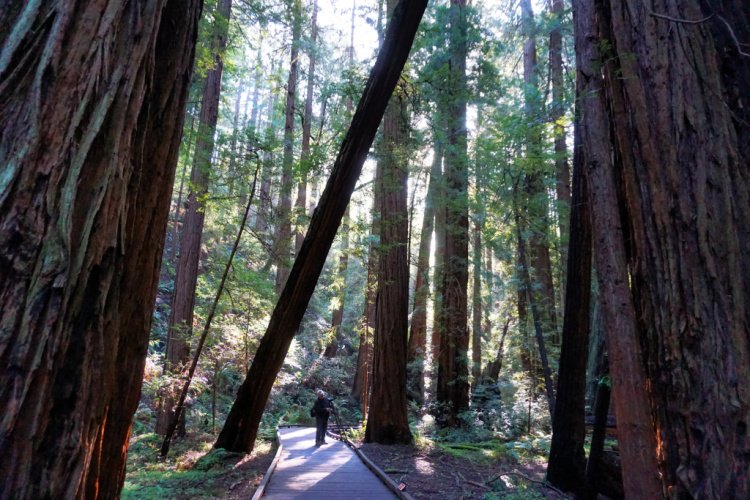 Dinner
End the day in the Mission District.  There are so many options to eat in here.  I am telling you, it would be difficult to choose!
I love places such as Limon Rotisserie (Peruvian), Pica Pica Arepa Kitchen (Venezuelan), Burma Love and Panchita's (Salvadoran).  
San Francisco Itinerary – Day 2
This day concentrates on Chinatown, North Beach, the Ferry Building, cable cars, and Fishermen's Wharf.
Breakfast
After Day 1, I am sure you are loving San Francisco and are eager to see what this day has in store for you.
But, first, breakfast.
Cafe La Taza is one of my favorite places in the city.  After all, it is hard for me to escape Latin flavors.  The cafe serves Cuban (pork, ham, salami, and Gruyere cheese), lomo saltado (steak, onions, peppers, and tomatoes) and chicken pesto sandwiches.  In addition, you can have egg scrambles, huevos rancheros, and burritos.
The Pinecrest Diner is a classic. Opened 24 hours, it has an extensive menu of egg plates (served with corned beef, chorizo, ham Italian sausage, steak, country fried steak, etc.), omelets, pancakes, French toast, and waffles.
Honey Honey Cafe and Crepery makes me giggle like a toddler.  I prefer my crepes savory and this cafe has a large selection.  They have sweet crepes too. Also, they have eggs benedict, omelets, and sandwiches.
Morning
My breakfast recommendations are all located close to Union Square for a reason.  Today, I recommend starting sightseeing in Chinatown.
It is cool to enter the neighborhood through the Dragon's Gate, a site located close to the intersection of Bush Street and Grant Avenue.  Grant Avenue is lined with old buildings, markets, shops, bakeries, restaurants, and cafes.  It is also interesting to check Stockton Street and the alleys between the large streets.
While in Chinatown, you may want to check the Golden Gate Fortune Cookie Factory.  Free factory tours are offered daily.  You can see the process and may be offered a sample.  Also, you can buy from them the classic cookies, almond-flavored cookies and even cookies with sprinkles.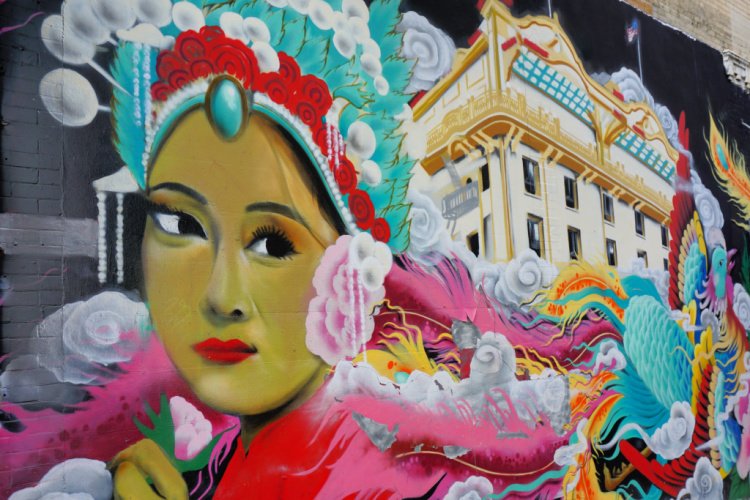 If you like books, make sure to stop by City Lights Booksellers, one of the most famous independent bookstores in California.  Do not forget to check the murals in the Jack Kerouac Alley.
While in the area, you will have great views of the Transamerica Pyramid.  Try to get photos from as many angles as possible.  If you want to see the entire pyramid, walk two blocks down (from Grant Avenue) to see it (Montgomery and Washington Streets).
Another not to miss experience in Chinatown is the egg tarts from the Golden Gate Bakery.  People wait in line for a long period to have one (or many).  If the lines at the aforementioned bakery are out of control, try the pastries from Good Mong Kok Bakery or Eastern Bakery.
Once you reach Broadway, you are going to be at the border of Chinatown and North Beach, San Francisco's Little Italy.
You can walk along Columbus Avenue to see all the Italian restaurants, cafes and specialty stores.  If you didn't get a treat in Chinatown (ok, even if you had one), you may want to make a stop for cannoli, affogato, tiramisu, gelato or coffee at places such as Caffe Greco or Stella Pastry.
You will eventually make it to Washington Square.  You can take a break on one of the benches available in the park or walk to the Coit Tower, a place offering 360-degree views of the city. There are wonderful murals to admire inside the base of the tower.  Entrance is $9.
Lunch
Once you are done with the tower, make it to the Embarcadero (waterfront) area using the Filbert Steps.  From there take the tram to the Ferry Building (from The Embarcadero & Greenwich Street to The Embarcadero & Ferry Building).
You guys have no idea how much I enjoy checking the stores and restaurants of the Ferry Building.  For lunch, you can try places such as The Slanted Door, Hog Island Oyster Co. or Cowgirl Creamery Cheese Shop.  Those places are fantastic!
There are many more places to check out.  Plus, there are tons of places selling sweets and pastries.  Do not forget to get to the back of the building to take a look at the Bay Bridge and boats crossing the bay.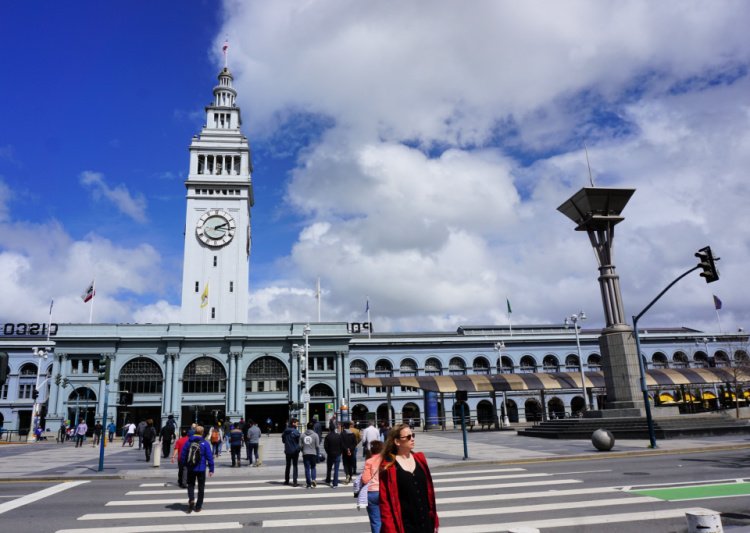 Afternoon
It is time to ride one of San Francisco's icons: a cable car!
Within walking distance from the Ferry Building, you will find the terminal station of one of the cable car lines (California and Drum Streets).
There are three cable car lines: California, Powell-Hyde and Power-Mason.  Close to the Embarcadero, you will find the California line. For a cool experience, ride the California line till Powell Street.  In there, connect to the Powell-Hyde line and ride to the terminal station (close to the Fishermen's Wharf).
This is a nice way to experience the cable cars since you are going to ride up a hill and then go back down through the steepest hill.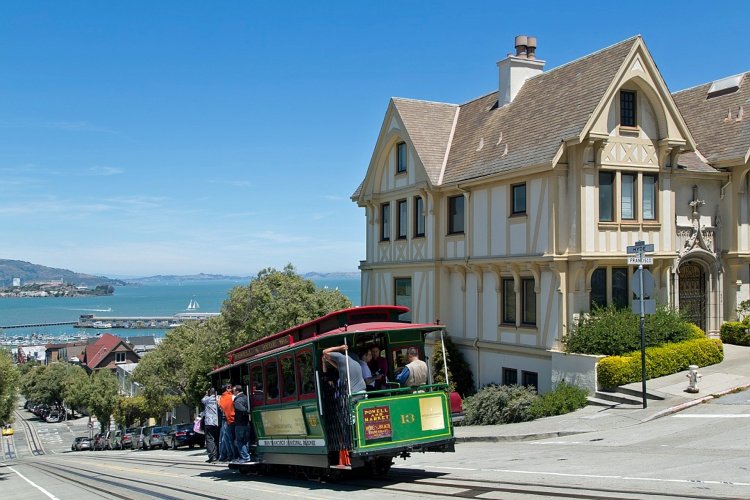 You have the option to get out of the cable car at the Lombard Street Station.  That will put you at the top of the "most crooked street" in the world.  You can explore using the stairs on the side of the street.
After experiencing the cable car, proceed to check the Fishermen's Wharf.  This part of the city is known for its stalls, and restaurants, serving steamed Dungeness crab, oysters, clam chowder and other types of seafood.  If you are a fan of this type of food, take a look around since you can find establishments selling their products for a good price (for example, restaurants have weekday specials from 3:00 p.m. to 6:00 p.m.)
A lot of people like to stop by Boudin Bakery Cafe to try the sourdough bread characteristic of the city (extra sour).  Factory tours are offered (reservations are needed). Or, you can stop by the cafe and gift shop to take a look at the cute bread shapes (bears, crocodiles, etc).  If you are thinking about getting something to eat keep in mind prices are relatively high.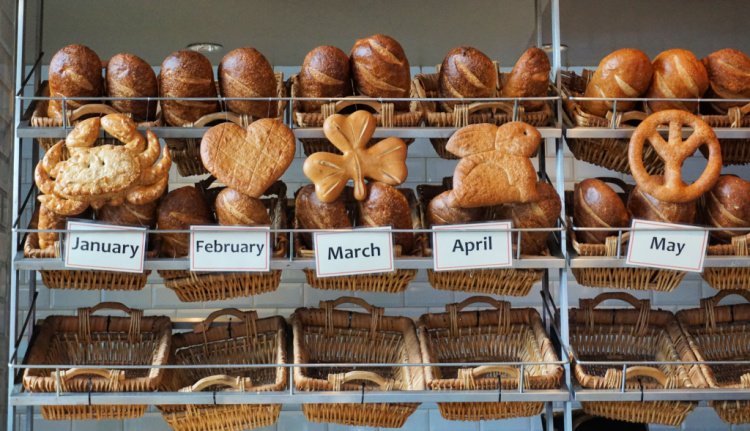 On Pier 43, you can visit the Musee Mecanique (free) and take a look at the USS Pampanito and SS Jeremiah O'Brien.
Make sure to walk to Pier 39 to take a look at the multitude of sea lions that rest and pose close to the pier.
Close to the Fishermen's Wharf, you will find Ghirardelli Square, a commercial development named after the well-known chocolate company with origins in San Francisco.  People visit to eat, drink and shop. However, a lot of visitors are after the larger than life ice cream creations of The Original Ghirardelli Ice Cream Shop.
Alternate Afternoon
You can opt to visit Alcatraz this afternoon.  Boats depart from Pier 43.
You can buy tickets on-site but advance reservations are recommended if you want to visit at a certain day and time.  Notice tickets may be sold out for days during peak season. Tickets start at $25 for kids and $40 for adults.
Allocate 3 to 4 hours to the visit.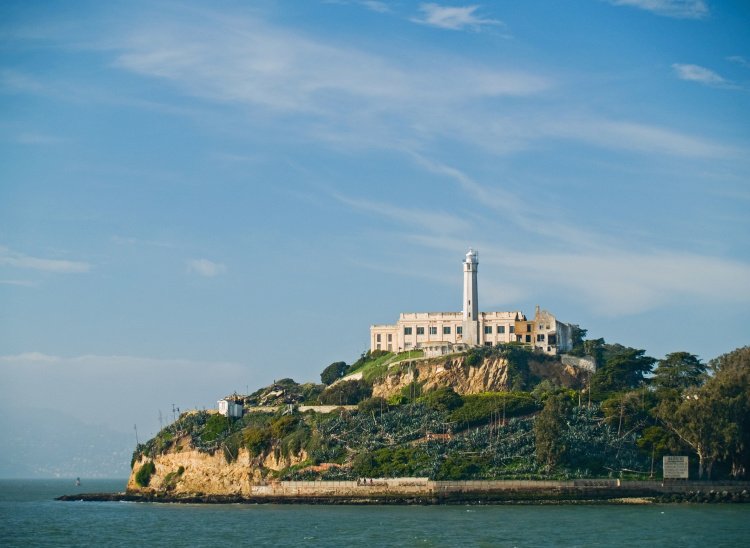 Dinner
To wind down the day, I recommend going back to North Beach and having a meal at one of the Italian restaurants.  
I have been to Il Casaro and the pizza is ridiculously good.  The desserts are super enjoyable too.  Other pizza options include Tony's Pizza Napoletana and Piccolo Forno.
When my friends hear I am visiting San Francisco, they beg me to visit The Stinking Rose, a restaurant where all dishes are heavy on the garlic.  Enjoy your meal with a glass of full-bodied red wine.
San Francisco Itinerary – Day 3
This day concentrates on the Mission District, Haight-Ashbury and the Golden Gate Park.
Breakfast
I have yet another great day planned for you.  For breakfast, head to Tartine Bakery, a place celebrated for its bread made with superior ingredients.  They bake excellent walnut, sesame, olive, and country bread. And, when I say excellent, I mean it.  My husband is a baker so I know what I am talking about.
In addition, they have croissants, croque monsieur, and cold sandwiches.
Wise Sons Jewish Delicatessen, Universal Cafe and Chloe's Cafe are other delicious options for breakfast.
Morning
Dedicate the morning to explore the Mission District.  The 24th Street or Calle 24 has been designated a California Cultural District.  On 23rd, 24th, and 25th Streets (between Valencia Street and Potrero Avenue), there is a high concentration of murals, galleries, and art organizations.  On top of that, it is an area known for being an entrepreneurship incubator.
If you are into street art, walking along 24th Street will put you face to face with some of the city's more important works.  Balmy Alley can be reached from this street.
The other famous alley in the District, Clarion Alley, can be accessed through Valencia Street.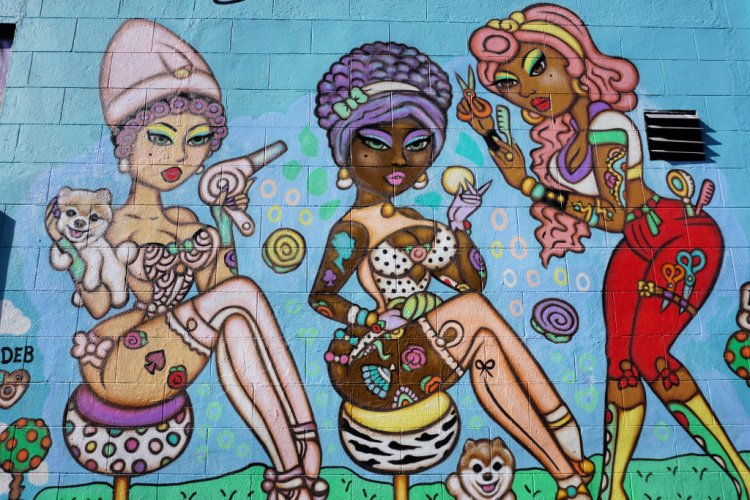 To the west of the Mission, you will find neighborhoods like Noe Valley and The Castro.  These places are full of interesting shops, restaurants and coffee shops.  I love to walk in places like these to get a feel of how residents conduct their normal lives.
Another option is to go to Twin Peaks or Corona Heights Park.  Both spaces have walking trails, picnic spots and great views of the city.
Lunch
If you are still in the vicinity of the Mission, I recommend having some Mexican food for lunch.  You can head to places such as El Farolito, La Taqueria, La Palma or Pancho Villa Taqueria.
If you are not sure what to order, ask for recommendations.  I am sure the staff at these establishments are willing to help guests.
Vegetarians and vegans should try Gracias Madre.  Californios is the place to try Mexican food with a modern approach.
Afternoon
You cannot leave San Francisco without visiting another of its funky neighborhoods.  This time I am referring to Haight-Ashbury.  Get ready for record stores, gastropubs, breweries, bookstores, curiosity shops, and tons of people watching.  You never know what you are going to see at the Haight.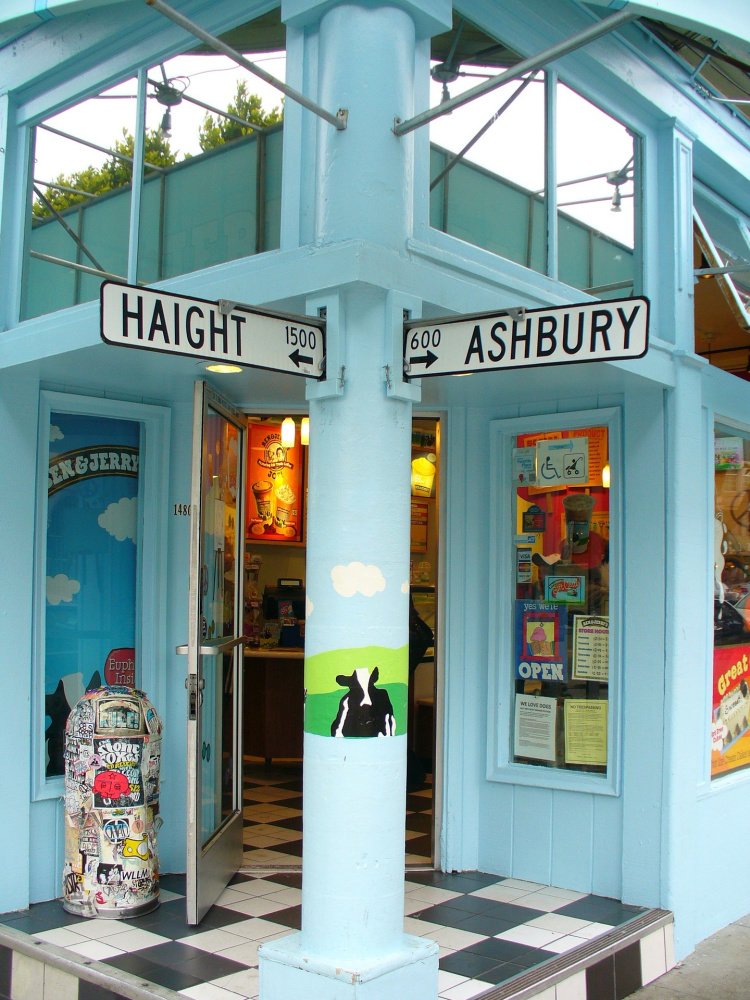 You are meters away from the Golden Gate Park, a public park occupying more than 1,000 acres.  In there, you can visit the Conservatory of Flowers ($9), the San Francisco Botanical Garden ($9), the Japanese Tea Garden ($9, free on Mon, Wed and Fri if entered before 10:00 a.m.), Stow Lake, Spreckels Lake (boat rentals available) and a herd of bison (that is not a typo).
Another idea is to tour the park by bike.  Rentals are available at Haight Street, Fulton Street, and Music Concourse Drive.
Alternate Afternoon
For the afternoon, you can decide to visit the California Academy of Sciences.  Even though this place is a museum, you will not be bored to death since it counts with a rainforest, planetarium, aquarium and plenty of interactive displays.
Actually, I enjoyed my visit to this place way too much (but I am a total nerd). Admission prices go from $32 to $40 (for adults, cheaper during the week).
You may be able to find good discounts at websites such as Groupon.
Dinner
For your last day in the city, you may want to end things with a bang.
You can head to Tadich Grill, the oldest restaurant in California.  They serve the famous cioppino, a seafood stew, and monza, Dungeness crab and prawns served with cream and mushroom sauce.
If you are visiting with the family, you will prefer to go to Urban Putt a place where you can have a meal, cocktails and a round of mini-golf under the same roof.
At Foreign Cinema, you can enjoy a delicious meal while watching a movie.  This place has been on the list of best restaurants in San Francisco for over 15 years.
Other Options
Even though I have provided an extensive list of ideas on things to do in the city, there is much more.
Along the affordability line, you can choose to do a pay-as-you-wish walking tour.  A company called Free Tours by Foot offers a wide selection of options.
In term of paid tours, you can choose to do anything from hop-in / hop-off buses, bay cruises and bike tours.
San Francisco is full of excellent museums.  I did not cover a lot of them on the itinerary since they involve a cost and are not enjoyed by some people.  However, if you are a museum lover, here are some options for you:
Aquarium of the Bay
Legion of Honor
DeYoung Museum
Cable Car Museum
Cartoon Art Museum
The Beat Museum
The Contemporary Jewish Museum
The Walt Disney Family Museum
USS Hornet Sea, Art & Space Museum
Exploratorium
Keep in mind museums are indoor options for those days when the weather is not on your favor.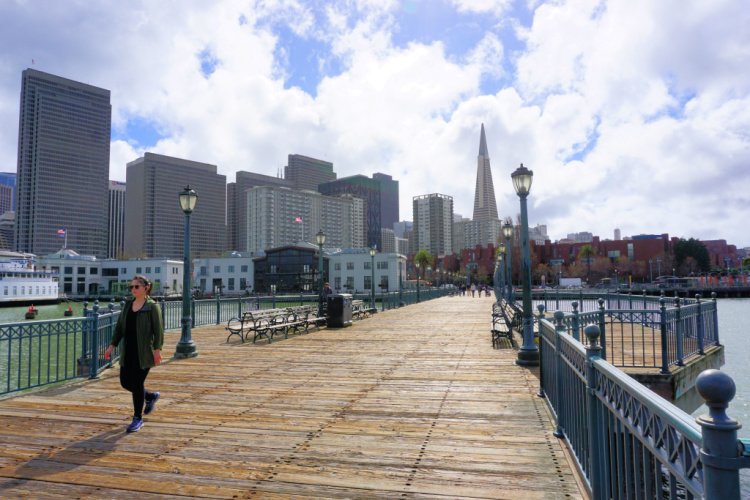 Day Trips
I touched briefly on the topic of day trips. Nonetheless, there are plenty of day trips to plan.  Here are some recommendations:
Pacifica and Surrounding Area
Oakland
Berkeley
Marine Headlands
Point Reyes
Sonoma
Petaluma and Santa Rosa
Southern Napa
Northern Napa (Calistoga, St. Helena)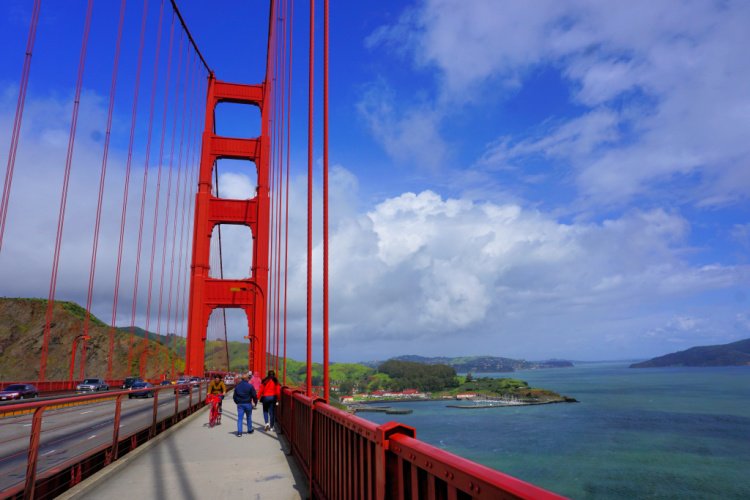 ___
Hope you have enjoyed my San Francisco itinerary.  Let me know if I can answer questions for you.
More of California
Los Angeles Ultimate Bucket List
Weekend Getaways from Los Angeles
Ultimate San Diego Bucket List
150+ Places to Go in Orange County
Places to Visit in Santa Barbara
What would you add to this San Francisco itinerary?
If you enjoyed this article, remember to share!
Pin "San Francisco Itinerary" for later!