Planning a Santa Barbara day trip is one of my favorite things to do.
When we want to escape the big city but are time-constrained, Santa Barbara is the default choice.  At this point, we do not even plan that much. We visit our favorite places, search for new spots while on the road or go to the visitors center for recommendations.
In other words, we like to mix the familiar with the unfamiliar (since we want to keep things fun and exciting).
The good news is that I have amassed tons of knowledge about what to do, see, eat ad drink. Here I am giving you plenty of ideas to plan the perfect day trip to Santa Barbara.
Please note: This article contains affiliate links, meaning I may earn a commission if you make a purchase by clicking a link. Of course, this comes at no extra cost to you and helps me to keep offering solid information to readers.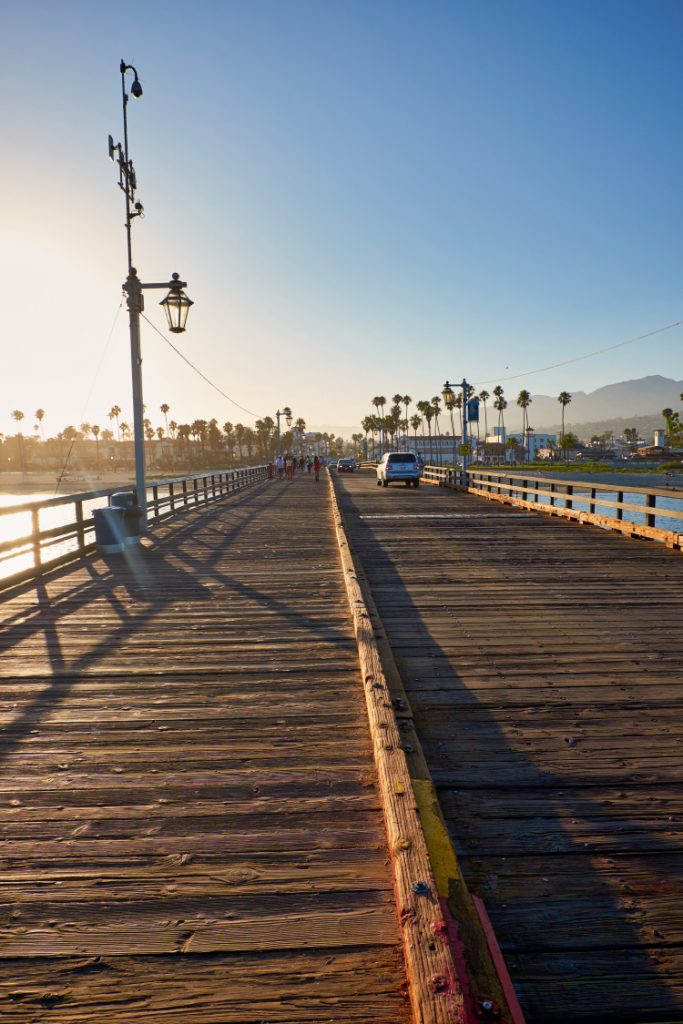 Starting Points
Santa Barbara is doable as a day trip from different places.  Here is a list of distances and driving times from major cities in Southern California.
Ventura – 27 miles (0.5 hour)
Los Angeles – 95 miles (less than 2 hours)
Thousand Oaks – 56 miles (1 hour)
Santa Monica – 92 miles (less than 2 hours)
Long Beach – 115 miles (2 hours)
Anaheim – 121 miles (2 hours, 20 minutes)
Newport Beach – 137 miles (2.5 hours)
Keep in mind distances are approximate and depend on specific starting points.  Driving times are influenced by traffic, accidents, and other road conditions.
What about Santa Barbara as a day trip from San Diego?  I do not believe you should attempt to visit Santa Barbara as a day trip from San Diego.  The distance between cities is over 200 miles or almost 4 hours of driving. And, that is not taking into consideration the incredible slow down that you can encounter when passing Los Angeles.  If you want to visit from San Diego, stay the night (or longer) in Santa Barbara.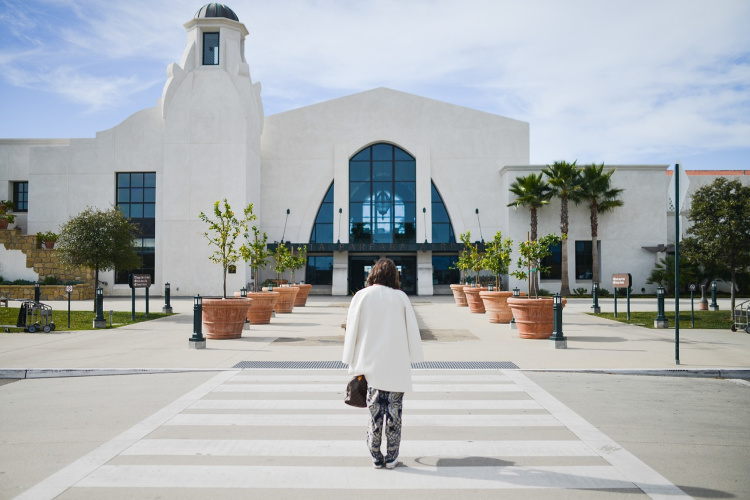 Santa Barbara Day Trip – What to Take into Consideration
To make the most out of your time in Santa Barbara, try to leave the starting point as early as possible.
If you are driving from Los Angeles or Orange County, I recommend leaving really early.  And early means 6:00 a.m. In that way, you will be in Santa Barbara before 8:00 a.m., have breakfast at leisure, and start sightseeing.
The other option is to leave at or after 9:00 a.m. and arrive around 11:00 a.m.  You will arrive for lunchtime and head back late (7:00 or 8:00 p.m.)
Don't be fooled into thinking that weekend traffic is lighter than week traffic.  You may be stuck in traffic on a Saturday too.
Traffic tends to be heavier during the summer months.  As an example, it has taken me over 3 hours to drive from Santa Barbara to Los Angeles on Sunday afternoons.  This is because a lot of people are driving back home after spending a day at one of the beaches located along the coast.
Santa Barbara is a year-round destination.  The weather is always good. If you are into taking pictures, you may want to skip the summer season.  That is when the California Coast is hit by a phenomenon called "June Gloom." Fog or a marine layer covers the area till late afternoon.
There is a lot of alcohol to drink in Santa Barbara.  My advice is to choose a designated driver before arriving in town.  Also, know your limits. A lot of people think that drinking wine is like drinking beer.  Big, big mistake!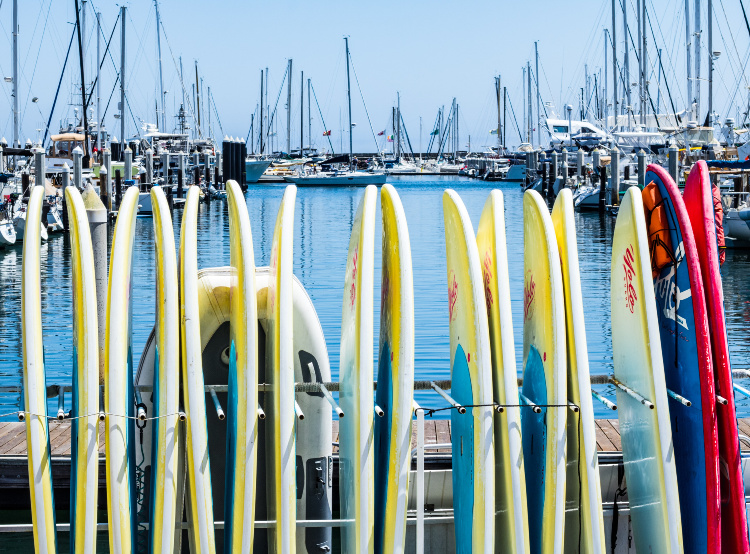 I know this is an article focused on one day in Santa Barbara but you can use this article to plan a San Francisco to San Diego road trip (or Pacific Coast Highway road trip, or specific road trip to Santa Barbara), Santa Barbara weekend getaway, a weekend trip to Santa Barbara, or occasion-specific Santa Barbara trip.  I am packing a lot of info here!
If you have never visited Santa Barbara and want to get a good feeling of the city, here are my top recommendations.
Breakfast
My favorite breakfast spot is Jeannine's Bakery.  They have two locations in Santa Barbara, one in Goleta and one in Montecito (I prefer this one).  If you have a sweet tooth, do not miss the Banana Kahlua French Toast. They are open for lunch too.
The Helena Avenue Bakery has insanely delicious bread and pastries (my husband is a baker, I know what I am talking about), biscuit sandwiches (you need to get one), ricotta toast, sandwiches, and more.  Take some goodies to go (and devour them later). 
Mexican food lovers should head to Lito's for legit breakfast burritos, chilaquiles, and menudo.  They serve the entire menu starting at 6:00 a.m. You can go as heavy as you want there (rice, beans, tortillas, etc.)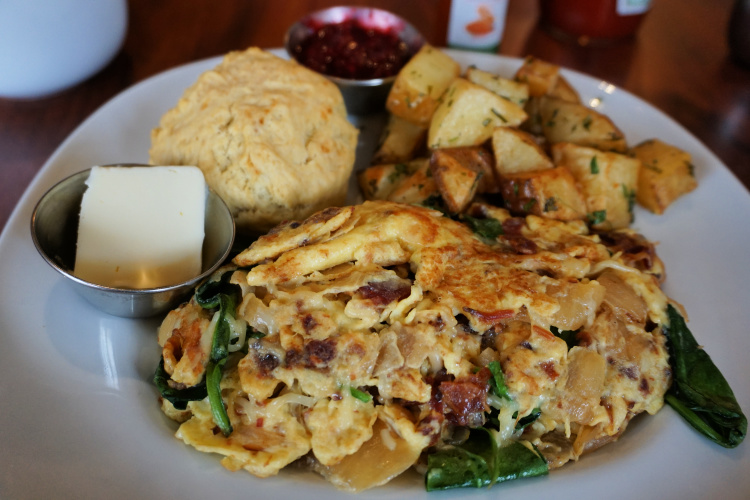 Morning
After breakfast, head to the Mission Santa Barbara, the Queen of Missions.  You can admire the pink exterior or pay a fee to see the garden, cemetery, and church's interior.  Do not forget to check out the rose garden in front of the Mission.
It is time to explore Downtown.  For this, you will need to leave your car at one of the municipal lots.  Do not leave the car on the street since most meters have a max time of 90 minutes.
There is a lot to see in Downtown Santa Barbara but if you are visiting for a day I recommend doing a short walk around the most notable and photogenic sites.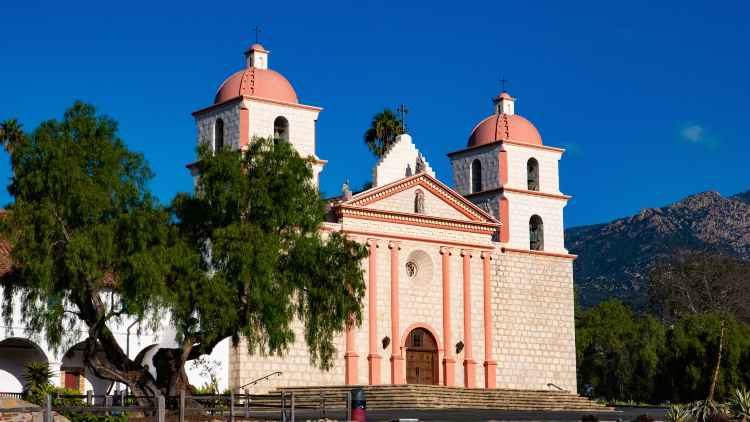 You can start your walk at the intersection of State Street and De La Guerra Street.  On the De La Guerra Street, you can see the Casa de la Guerra, the De La Guerra Plaza, the Santa Barbara City Hall, and the Santa Barbara Historical Museum.
A block north, on Santa Barbara Street, you will find the Old Presidio (military post) with its different structures.  
Another block north, you will encounter one of the most beautiful buildings in the city, the Spanish Revival Courthouse.  Admiring the sunken gardens and climbing to the top of the building (free) are a must.  Make sure you go down the stairs so you can see the courtroom covered in historical murals.
Once done, head to State Street (the main thoroughfare) and take a look at the Granada Theather, the Arlington Theater, La Arcada, the Paseo Nuevo shopping complex, and dozens of stores, eateries, and coffee shops.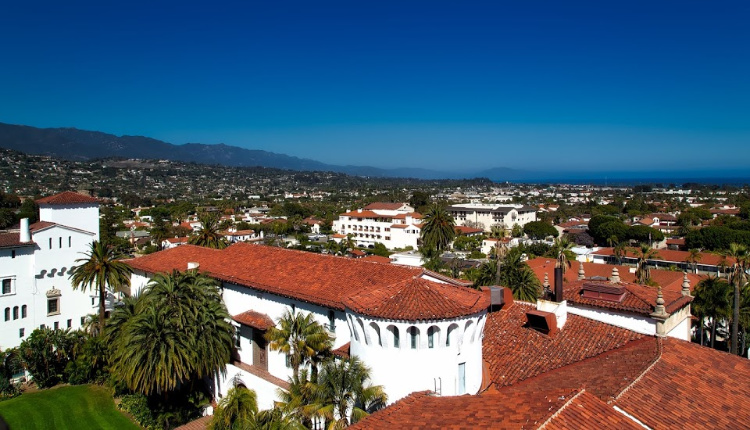 Lunch
For lunch, I recommend The Blue Owl, a place where you can get banh mi sandwiches and Thai basil cheeseburgers.  They have an awesome fried rice bar (you select the ingredients and they prepare on the spot).
Another place I like is the South Coast Deli.  I have dreams about their meatball, mozzarella and pesto sandwich.  Portions are monstrous so share if you can.
Other places to get sandwiches and salads include Savoy Cafe and Pickels & Swiss.
If you want to get fancy, have lunch at Bouchon or Finch & Fork.
Save some room on your belly for ice cream.  McConnell's is a Santa Barbara original and you cannot miss having a cone or cup of their inventive flavors.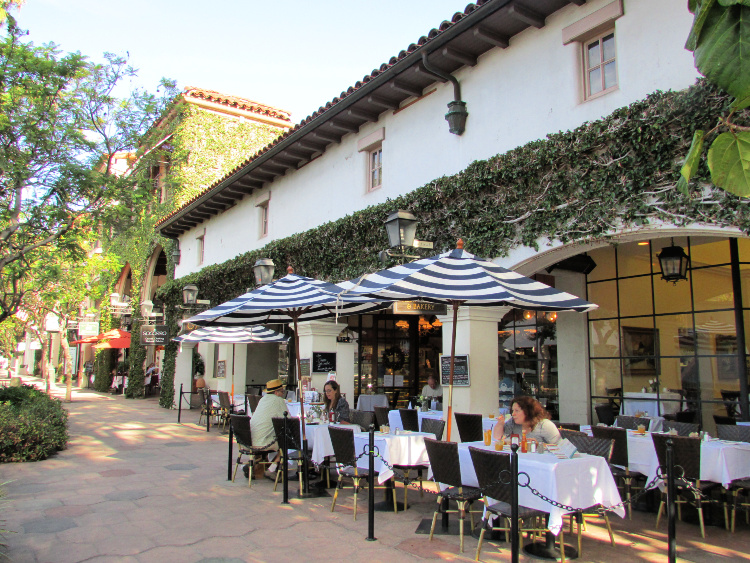 Afternoon
Well, it is time to hit the beach! Or, at least, the coast.
You can either drive your car or take the trolley that connects Downtown to the beach.  Walking is possible too. However, you may not want to kill time doing this.
Before laying on the sand, stroll around the Stearns Wharf and capture a picture or two featuring the city, ocean, and mountains.
In terms of beaches, you can pick East Beach or West Beach.  Each has its own amenities.  
If you are not into beach bumming, there are several museums to visit on the Stearns Wharf and Harbor (Santa Barbara Maritime Museum, Santa Barbara Museum of Natural History).  In addition, you can rent paddleboarding, kayaking, and sailing equipment.
Another option is to set camp at Leadbetter Beach.  This strip of sand is still located very close to town but feels a little bit more secluded.  From the beach, you can walk to Shoreline Park and get great views of the city from Santa Barbara Point.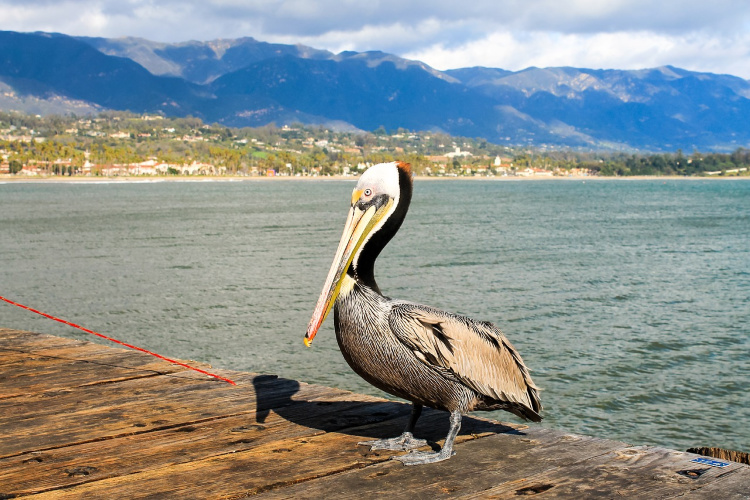 Dinner / Evening
Before heading home, you may want to grab something to eat in the Funk Zone.  This part of the city has the hippest restaurants, breweries, and wine tasting rooms.
People rave about The Goat Tree, Loquita and Tyger Tyger.  In terms of beer, you should definitely check out Lama Dog Tap House, Topa Topa Brewing, and Figueroa Mountain Brewing Company.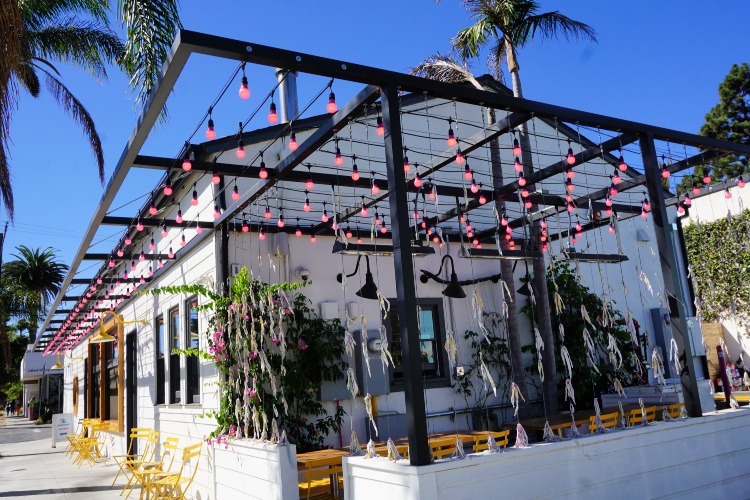 Santa Barbara Day Trip – Repeating Visitors
If you have been to Santa Barbara before, it is possible that you have visited most or a lot of the places featured in the above Santa Barbara itinerary.
Here are some additional ideas targeted towards repeating visitors.
Breakfast
For breakfast with a memorable view, you should go to The Boathouse at Hendry's Beach (also known as Arroyo Burro Beach).
The Boathouse serves delicious dishes such as corned beef hash, house-cured salmon, pork belly benedict, and French toast.  In addition, they can prepare all sorts of exuberant libations. Their Signature Bloody Marys and Punches are a hit.
The only downside is that parking is somehow limited in the area.  You may have to wait in line until a spot frees.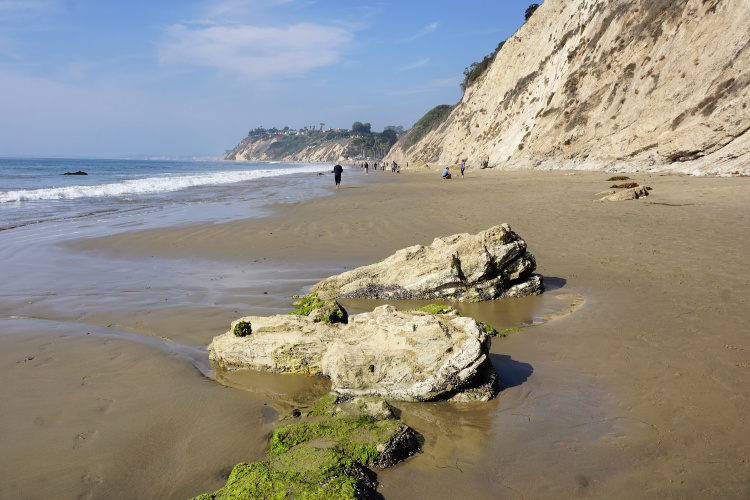 Morning
With a full tummy, proceed to check out Arroyo Burro Beach.  It is a nice strip of sand located next to tall cliffs.
Now, let me warn you.  Dogs are allowed to go off-leash here.  Therefore, the scene is a bit chaotic with dozens of dogs running around (and stealing each other's toys).  For dog lovers, this is paradise. If you are not into dogs at all, this may not be the place for you.
For a different perspective of the beach, you can drive a few minutes to the Douglas Family Preserve.  This preserve is located over the cliffs lining the Arroyo Burro Beach.  You can watch all the action from above. The trails are easy to walk. Keep in mind the area turns dry and dusty during the summer months.
Nearby Elings Park has hiking trails, a soccer field, playgrounds, a golf course, and a raceway.  Paragliders take off and land around the center of the park. Drive around if you want to take a look.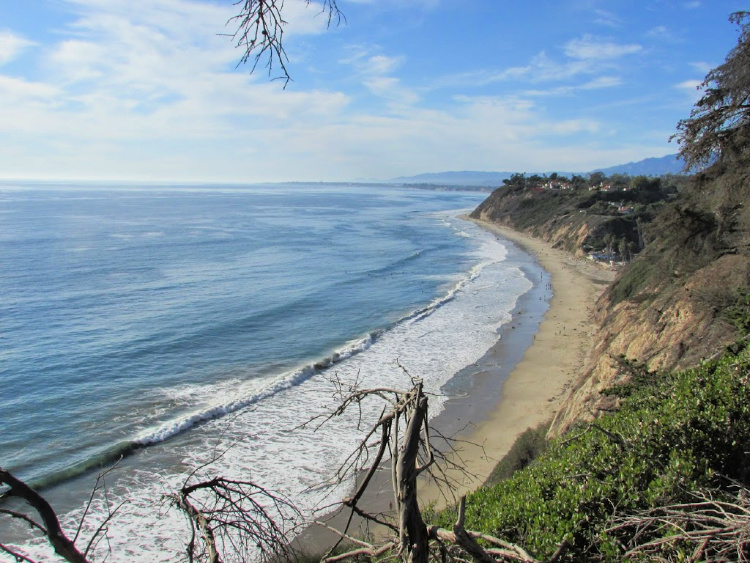 Lunch
If at this point you are feeling hungry, you can check one of the spots I mentioned on the itinerary for first-time visitors.
Or, you can stop by one of the taco joints in the city.  The Mexican food in Santa Barbara is so so good. You should definitely give it a try.
Lily's Taqueria (Downtown) and Mony's (Funk Zone) serve some mean tacos.  These are the places where you place a second order after your first order.  You want to eat more.
Corazon Cocina and Santo Mezcal offer a more sophisticated rendition of Mexican dishes.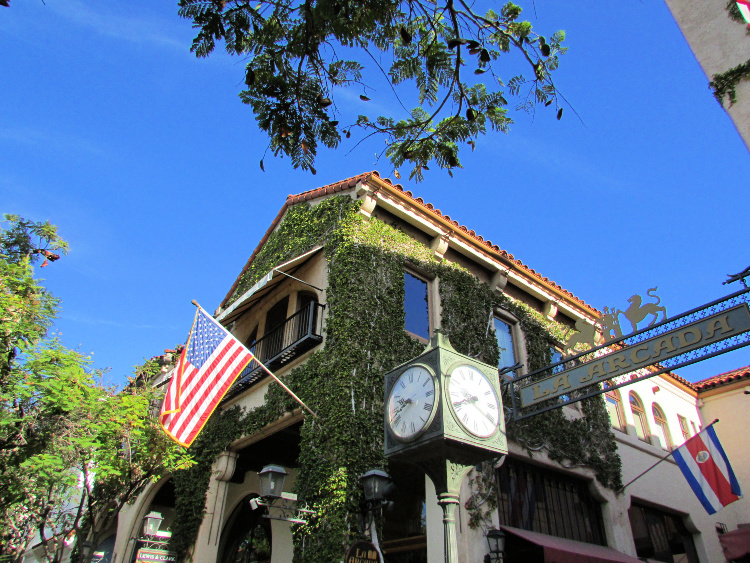 Afternoon
For a relaxing afternoon, you should check Salt, a business featuring pink Himalaya salt cave rooms, massages, and facials.  You can book a treatment, join a yoga class or shop for their unique products.
I would then move to the Funk Zone for some wine tasting.  I will pick two (max three) places to sip, sit and chat with friends.  The wineries here are part of the Urban Wine Trail.
You have plenty of options here.  The difficult part is actually narrowing down the options.  The places you pick will be based on your tastes. I recommend researching the tasting rooms in the area beforehand or asking for recommendations at the visitors' center.  
I would say you cannot go wrong with the Santa Barbara Winery and the Santa Barbara Wine Collective.  I also like Oreana Winery and Carr Winery (but this one is located a bit away from the Funk Zone core).
Romantic types should head to the Deep Sea Tasting Room at the Stearns Wharf.  They are located on an upper floor and the views are unbeatable.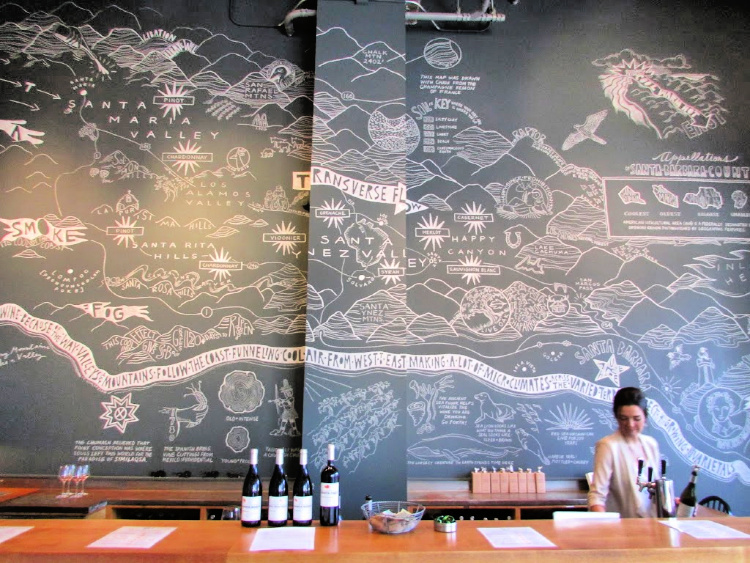 Dinner
For dinner, you can try popular spots such as The Lark, Lucky Penny, or Brass Bear (which is a brewery too).
Santa Barbara Day Trip – Additional Options
We have covered a significant number of options for one day trip to Santa Barbara.  In addition to everything that has been mentioned here, I recommend checking the small towns in Santa Barbara County.  Exploring one of these will take you an entire day (hence they fulfill the day trip condition).
Or, if you are using this article as a more general Santa Barbara travel guide, here are the best day trips from Santa Barbara.
Things to Do in Solvang (Danish Town, Santa Ynez Valley, Wine Country, Santa Barbara to Solvang is 35 miles)
Things to Do in Los Olivos (Santa Ynez Valley, Wine Country)
Things to Do in Lompoc (Santa Ynez Valley, Wine Country)
Channel Islands National Park
Gaviota State Park (and Beach)
El Capitan State Beach
Refugio State Beach 
Los Padres National Forest (hiking, camping, backpacking)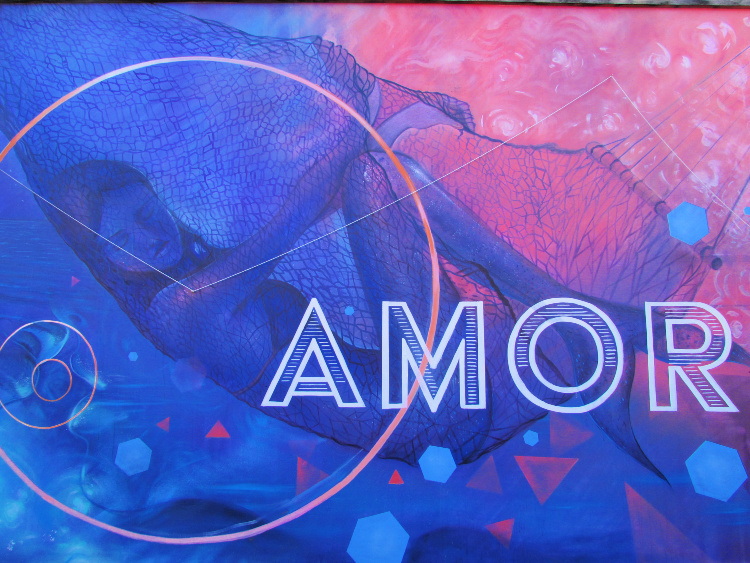 Beach Town Gear
As I spend a lot of time on beach towns, I have my gear packed and ready to throw in the car.  Here is an idea of what I would take to my drive to Santa Barbara (or 1 day in Santa Barbara or 3 days in Santa Barbara, what can I say, I love this city).
Santa Barbara Day Trip – First-Time Visitors Itinerary
Ta da! There you have it!  I hope the content of this article helps you to plan a fantastic day trip to Santa Barbara.  
More of Santa Barbara
Places to Visit in Santa Barbara
Drive from LA to Santa Barbara (a mini-road trip Santa Barbara weekend guide)
More of Southern California
Los Angeles Ultimate Bucket List
Weekend Getaways from Los Angeles
Ultimate San Diego Bucket List
150+ Places to Go in Orange County
Have you been on a Santa Barbara day trip? What are your recommendations for visiting Santa Barbara?
Pin "Santa Barbara Day Trip California" for later!