California's beach towns are famous all over the world.  A lot of visitors come to our shores in search of the lifestyle and vibe that is presented in TV shows and movies.
On the contrary, residents and connoisseurs of the area miss the authenticity many towns had before the booming age of travel.  It has been said that 'Old California' does not exist anymore near big population centers.
But, I digress.  I have found my slice of 'Old California' not that far from Los Angeles.
Seal Beach, the northernmost city in Orange County, is that piece of peacefulness that stands out from other beach towns I have visited in Southern California.
Good luck trying to find 'things to do' in town in huge websites like TripAdvisor.  You are not going to find anything.  Should that worry you? Not really.
Seal Beach hasn't been overtaken by commercialism and crowds. This is a place to walk, visit some fun stores, have a good meal and spend a couple of hours at the beach.  All of that is going to happen at a paused speed.  People are not going to be bumping into you and you are going to feel like you have the entire place to yourself.  If you are not after relaxation, quietness and genuineness, maybe this not the correct place for you.
If you are into discovering quaint, new places, keep reading.
Old Town
Like many cities in California, Seal Beach has an Old Town surrounded by modern development.  Main Street in Old Town is the place you want to explore.  This street is not that long but I believe it has enough interesting businesses to keep visitors busy for hours.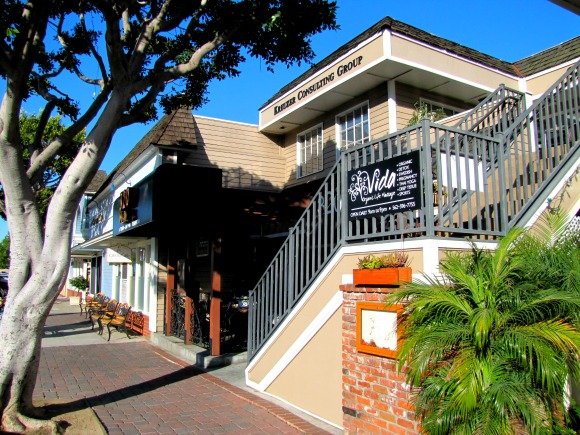 Seal Beach was originally known as Anaheim Landing because it was the boat landing and seaside recreation area of the nearby city (which is inland).  There was even an amusement park which operated before Disneyland was founded.  In the 20th century the area was known as Bay City and it was finally incorporated as Seal Beach in 1915.
As you can imagine, the cute image of seals are displayed all over town.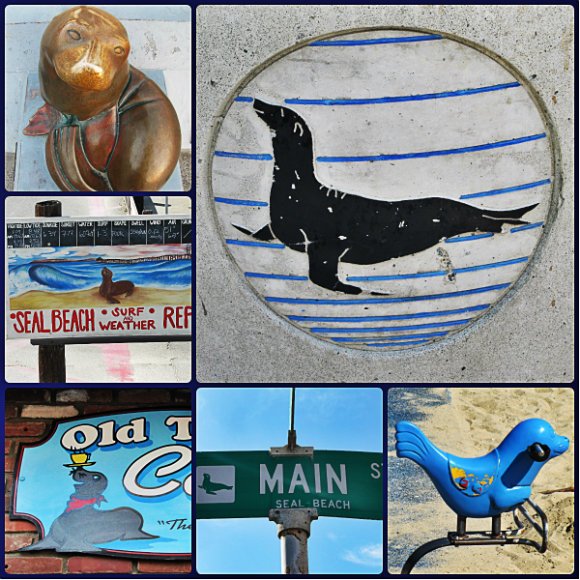 Interesting Shops
A stroll around Main Street will reveal a lot of interesting and unique stores. In here, you can find antique, home décor, clothing, toy, surf and pet stores.  When I visited, I had way too much fun looking at old postcards, vintage jewelry and coastal themed decorations.
There is super cool store that deserves mention.  It is called California Shell Company.  They have a huge selection of seashells, sea life, fish figurines, nautical décor, signs, sea glass, wind chimes and stationery.  The things in the store are ridiculously beautiful.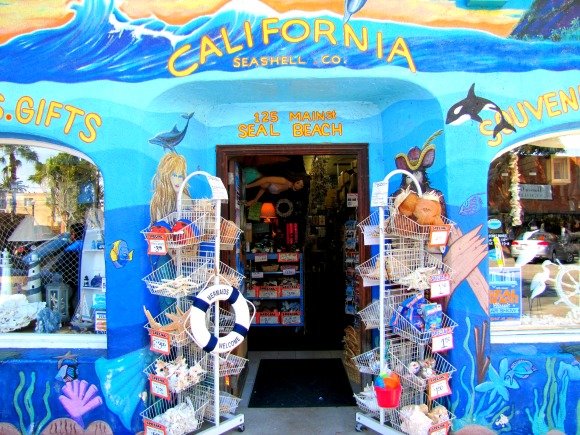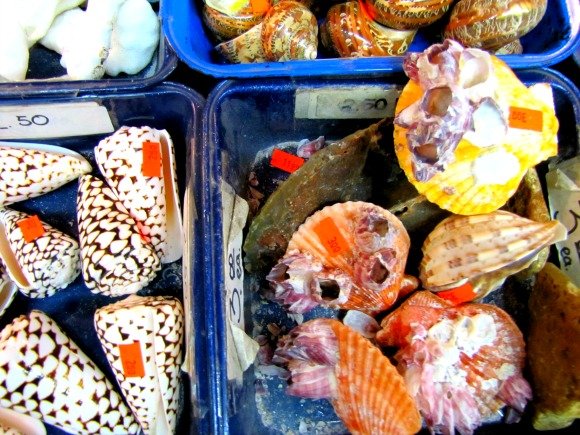 Gardens and Flower Shops
For fresh flowers and plants, you can visit Brita's Old Town Garden or Petals and Pop.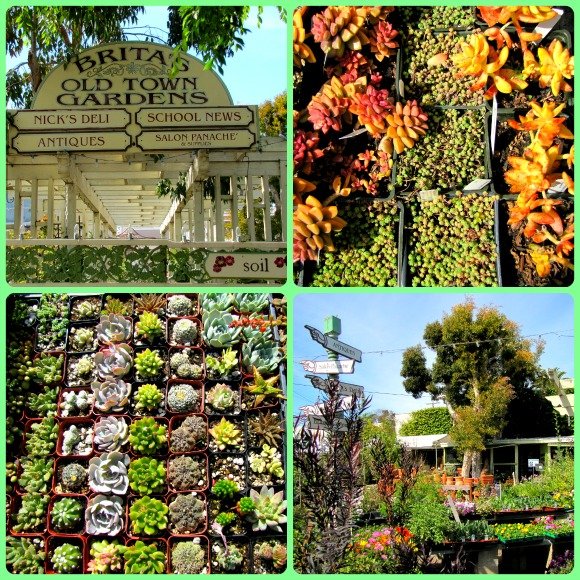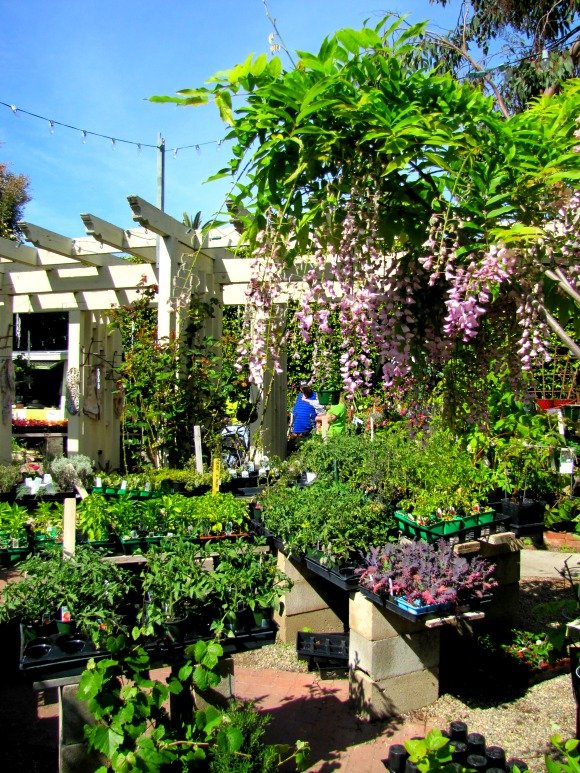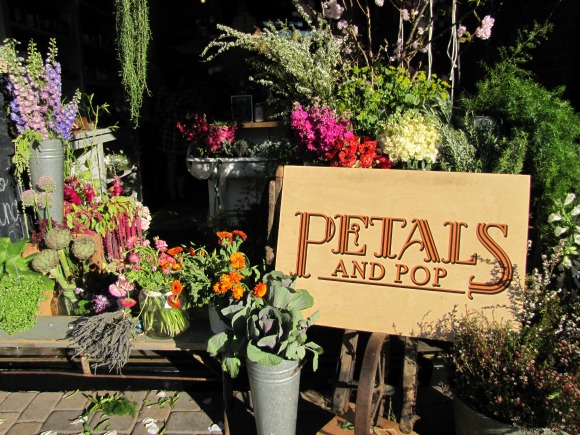 Galleries
For original pieces of art, prints and framed photography you can visit the following:
The Dankha Gallery
The Picture Show Gallery
Old Town Seal Beach Gallery
Art Images
Harvey Girl's Gallery
Red Car Museum
On Electric Avenue where the railroad tracks used to run, there is the Red Car Museum which features a restored Pacific Electric Railway Red Car. The Red Car trolley tracks once passed through Seal Beach going south to the Balboa Peninsula in Newport Beach.
The museum (inside the car) displays photographs of early Seal Beach, sea shells and Indian artifacts collected locally. It is open the second and fourth Saturdays from Noon to 3 p.m.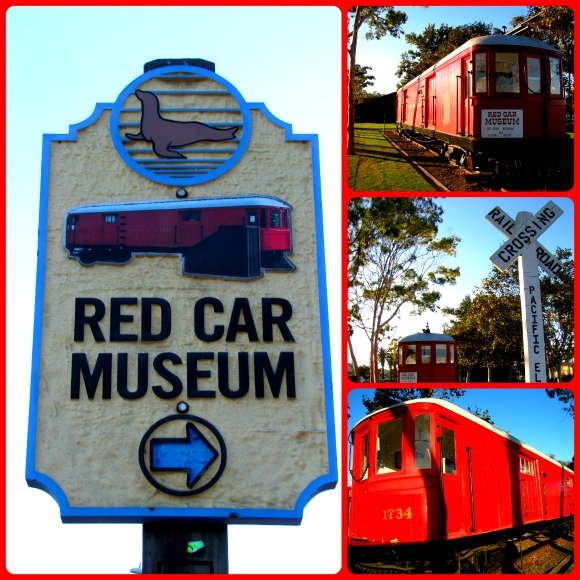 For Food Lovers
No, this is not the restaurant section (not yet!).  Foodies will be happy to learn about some specialty stores in town.
Angelo's Italian Deli offers sandwiches, pasta, salads and other Italian dishes.  The neat thing is that they also have a room stocked with all sort of products imported from Italy.  There are a lot of yummy goods you do not find in regular supermarkets.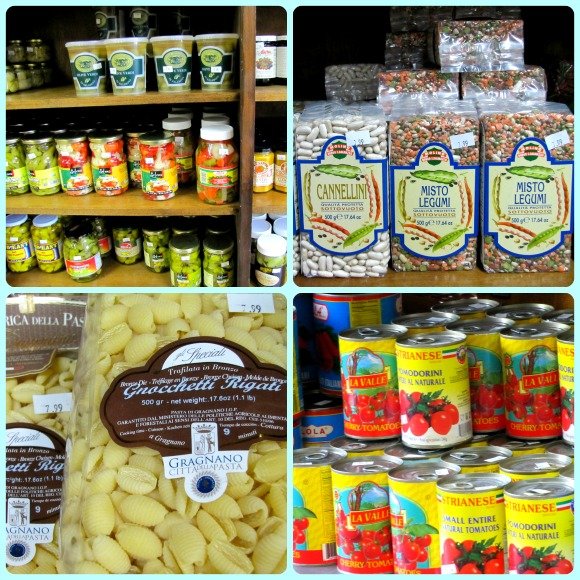 The Temecula Olive Oil Company has a shop in town.  They offer olive oil, balsamic vinegar and dipping oils tastings.  If you haven't done this before, this is a cool spot to try it.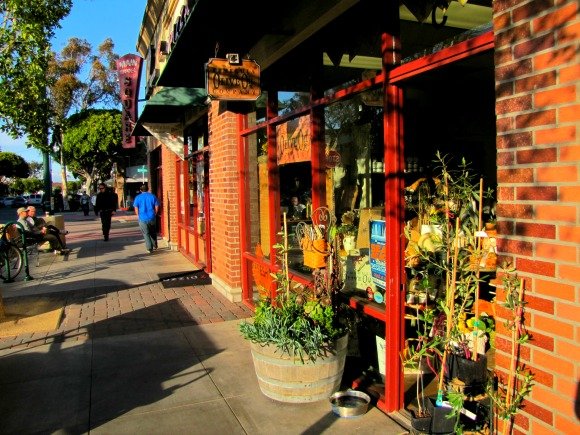 Where to Eat
For such a small town, Seal Beach has a relatively large selection of places to eat.
The top ranked (and resident's favorite) place to eat is Walt's Wharf.  They specialize in seafood prepared over an open oak fire.  People also rave about their grilled artichokes and caramelized salmon.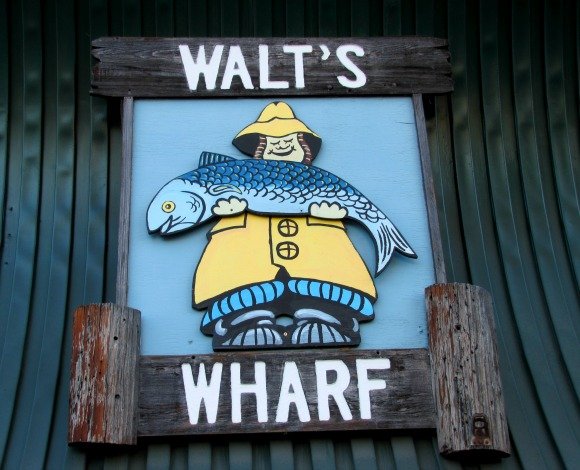 I like the Vietnamese food from Pho Basil Leaf.  I have tried the pork noodle bowl and the oxtail pho.  Everything was fresh and tasty.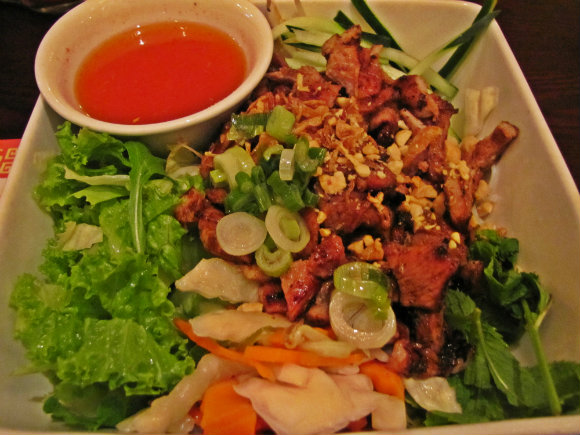 The food from Thai on Main is also exquisite. The grilled meat skewers and the short ribs served with lime / chili sauce do not disappoint.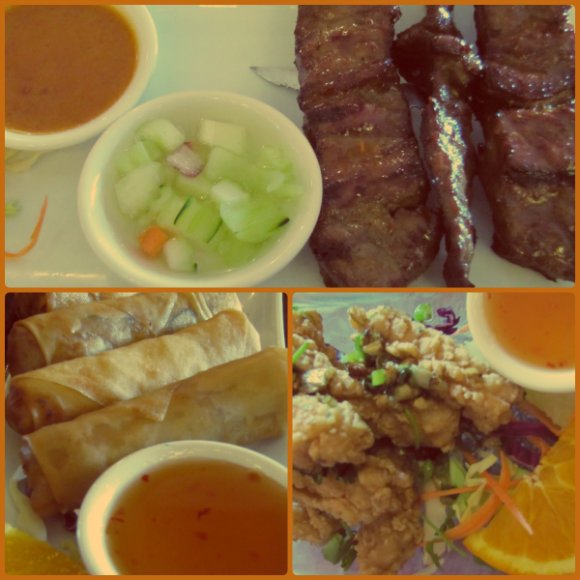 The Pier and Beach
Well, we cannot have a quintessential California town without a pier.  As in other parts of the state, the pier in here is used for fishing and recreational purposes.  It is customary to observe the sunset from the pier (you can see Long Beach from here).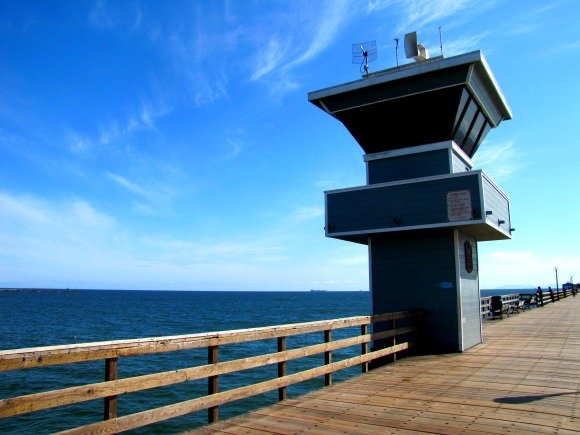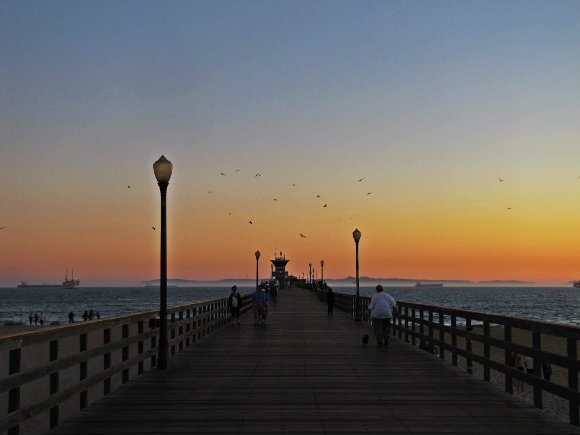 The beach at both sides of the pier is not the prettiest or longer I have seen.  However, it is clean and good for swimming (a rarity around here) because there are breakwaters at both sides.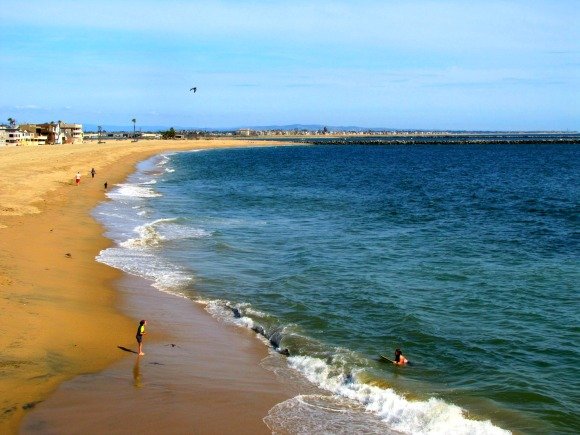 Have you been to Seal Beach? What are your recommendations?
Pin it for later?