California's Central Coast is full of surprises.  Sometimes I assume I know this part of the land very well but then, in one way or another, I discover places I had bypassed for years.
It is hard to remember how or when I became aware of Shell Beach.  This small community, part of Pismo Beach, is tucked between the 101 Freeway and the Pacific Ocean.
Seeing the area from the Freeway, at 70 mph, gives you the impression that there is not much there.  Ahhh, let's just say I was under the incorrect impression. You need to get out of the car and take a walk along the cliffs to understand what this place is all about.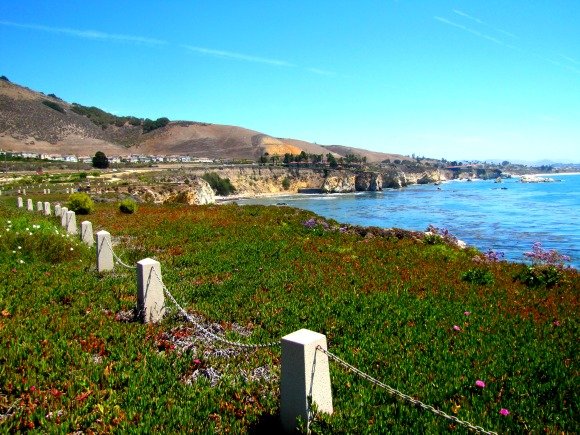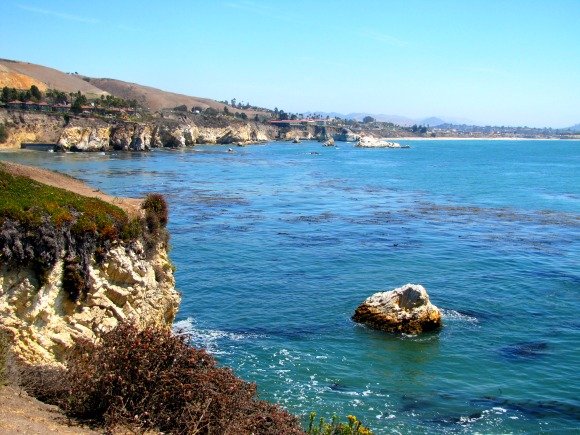 The neighborhood of Shell Beach was originally the site of a Chumash village and a significant archeological site was discovered while building residences (skeletons, bracelets, arrowheads, bowls and other artifacts were found).  The area became agricultural land, mostly pea fields, until developer and Hollywood resident, Floyd Calvert, bought 41 acres in 1926.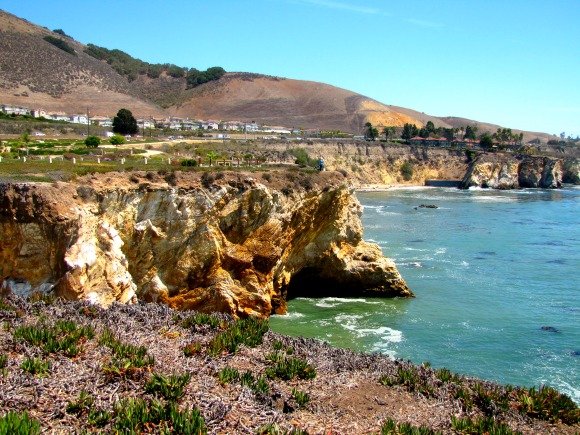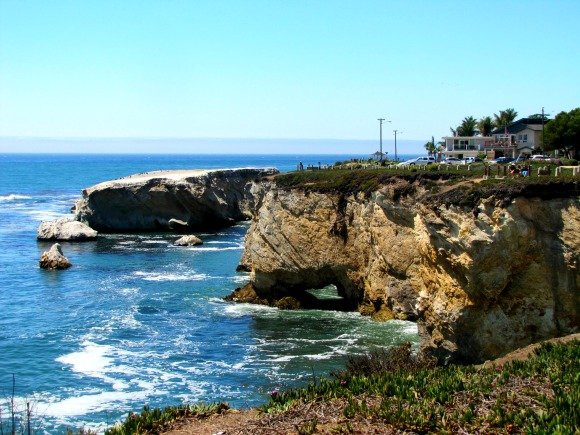 At first it was a local resort area (and booze central with other parts of Pismo during the Prohibition); after World War II it became primarily residential. In the late 40s, an amusement business with its own giant dinosaur was established in Shell Beach. In 1946 (after several attempts), the area was incorporated as part of Pismo Beach.  It not necessary to emphasize the interesting adventures this little community has experienced (by the way, the dinosaur was torn down in the late 50s).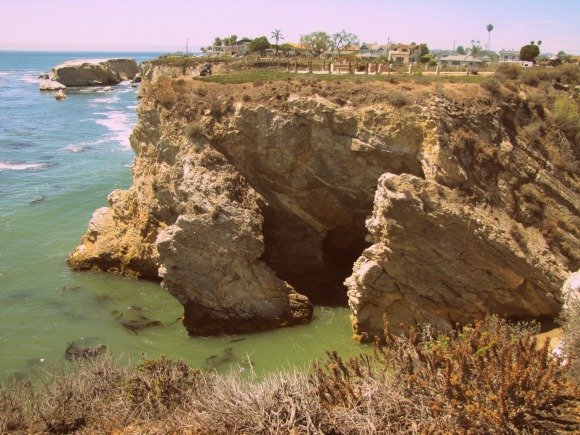 Shell Beach is located north of Downtown Pismo Beach.  It can be accessed by driving north (using Price Street) and turning right on Cliff Avenue.   Parking is available around the Dinosaur Caves Park (it is no coincidence this park is named after the giant dinosaur which used to stand around here).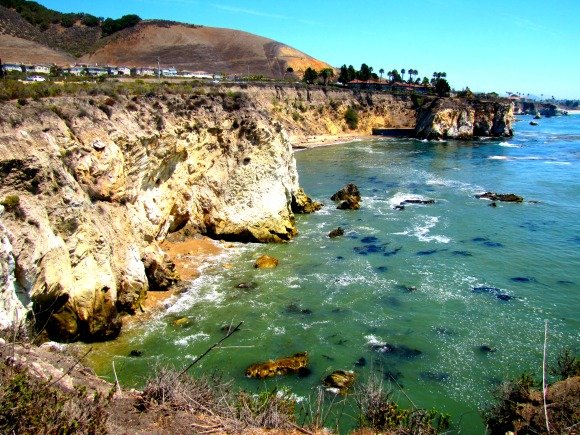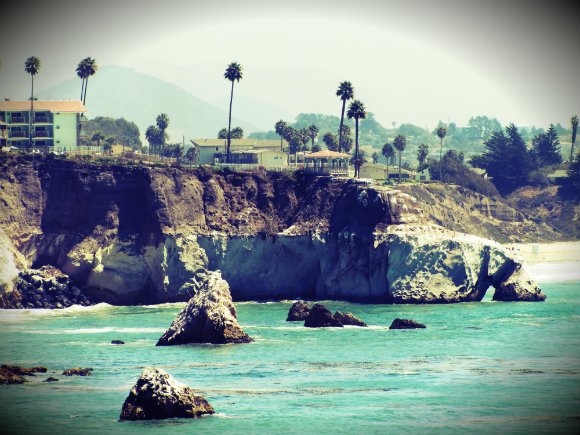 After leaving the car, it is time for a cliff walk.  Once I got close to the edge of the trail, I was able to see a harmonious panorama composed of promontories, arches, caves and purple and yellow flowers.  Harbor seals and pelicans seemed to enjoy the soft waves caressing the shore and rocks.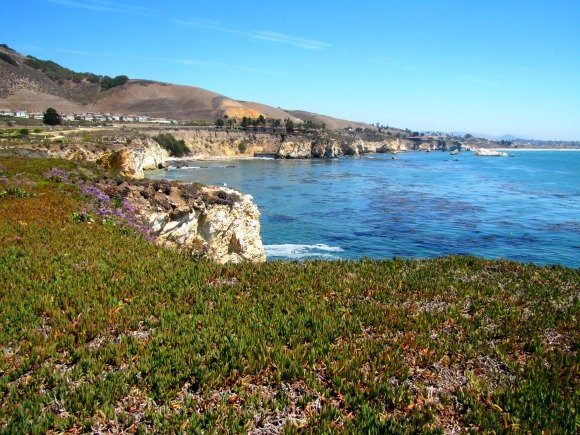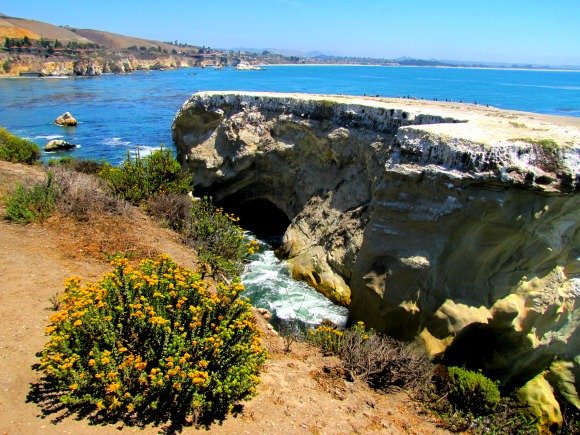 Even though the trail in here is short, time flies by because you want to take a closer look at every cove or photograph the rocks from different angles.  I recommend walking towards Ocean Boulevard (around the Margo Dodd Park).  This is where the scenery gets kind of surreal since about a dozen rocks, in many shapes and sizes, are scattered around the ocean front.  There are stairs to access the secluded beach in this area.  Don't miss this view!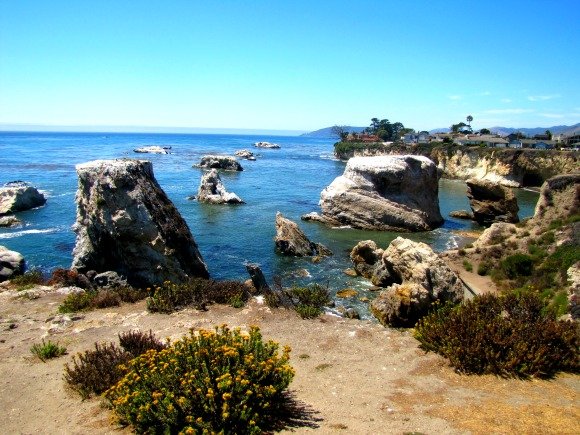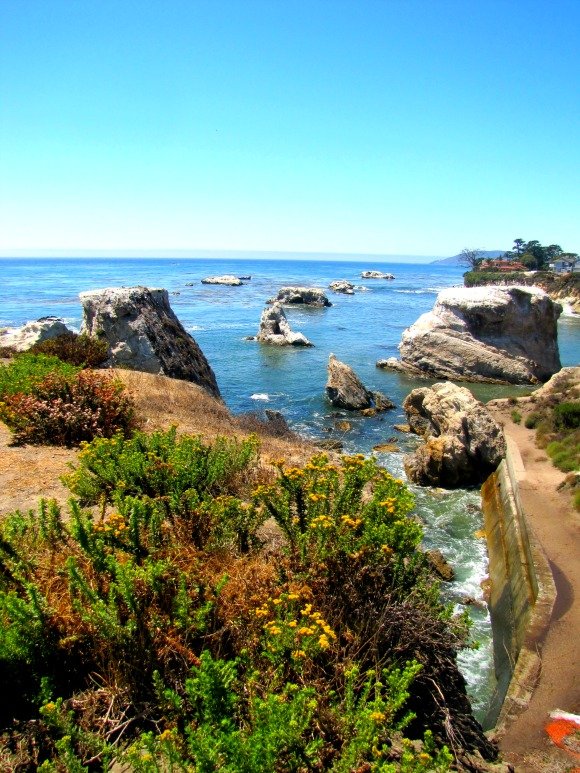 If you are interested in seeing more of Shell Beach, you can access the waterfront from many other small streets (take a look at a map, it is easy to choose one area or all).  There are also fun shops and eateries along Shell beach Road (Pierce Street becomes this road).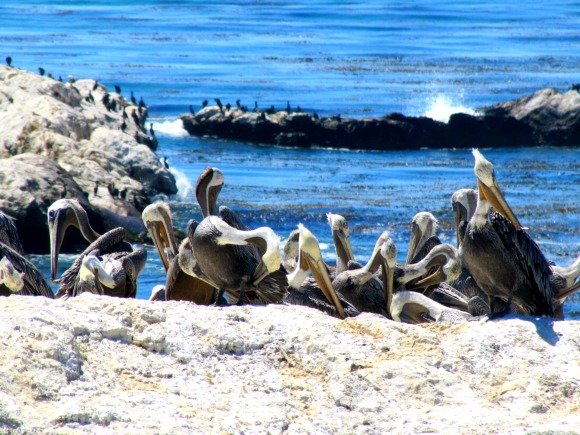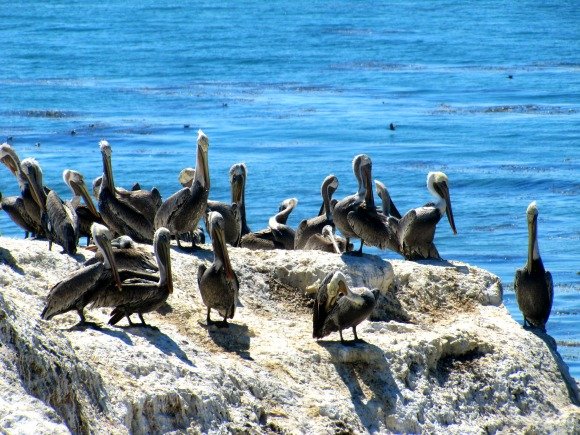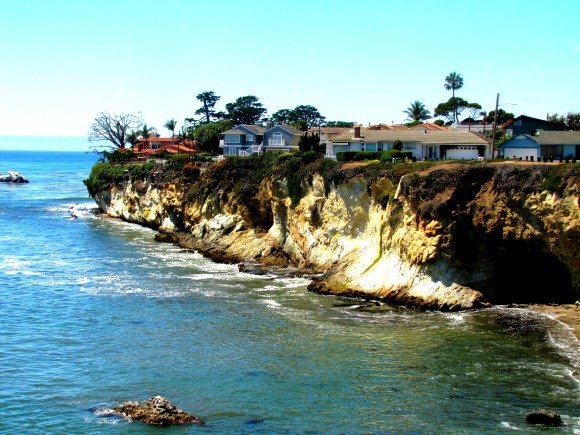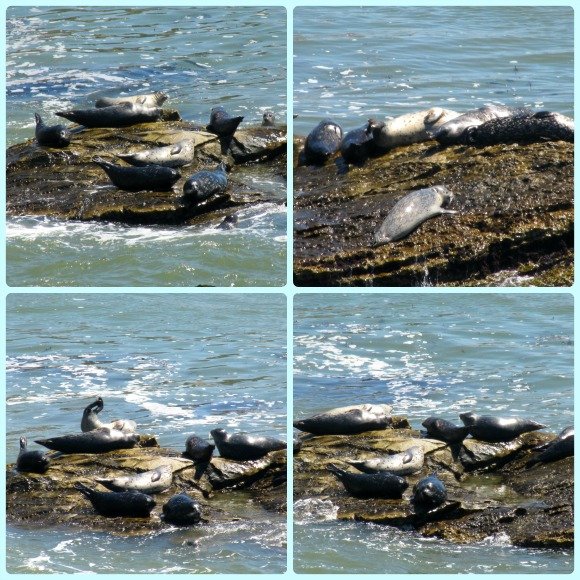 Details
If you are driving north Highway 101, take N Price St. exit, turn under freeway to Price St., take a right, turn left at Cliff. If you are driving south Highway 101, take  S Spyglass exit, turn left on Shell Beach Road to Cliff, turn right.
Have you been to Shell Beach?