Tapas. Sangria. Siestas. Flamenco. Paella.
What all those have in common?
You bet! All of them represent the marvelous country of Spain.
If I must describe Spain in one word, I would call it vibrant.  It is easy to succumb for a place full of bubbly locals, markets stock with all sort of delicious goods and buildings soaked in thousands of years of history.  In other words, if you love the good things in life (and I think you do), you want to visit Spain!
Now, let's get to the nitty gritty details.  The country is not exactly what we call tiny.  To be precise, it has a geographical extension of 505,000 square kms or 195,000 square miles. It is in the top five largest countries of Europe, it is made of 17 autonomous communities and is home to 45 UNESCO World Heritage Sites.
For those who live on the other side of the world, it is larger than California and 25% smaller than Texas.
You may be thinking, "Gosh! That is a lot of country right there," but, do not worry, it doesn't have to be overwhelming.  Yes, you will need several trips to absorb the entire essence the space.  However, a one or two weeks visit will give you an excellent idea of what the country is all about (and, maybe, make you an addict for all things Spain).
Here is my suggested two weeks Spain itinerary.
Spain Itinerary – Day by Day Details
Day 1
This day will be spent on transit.  Sit back, relax and enjoy your flight!
Day 2
The time has come! Your feet have touched Spanish territory.
Tiredness and jet-lagged may be debilitating your body but forget about them.  Proceed to the hotel, check-in, secure your valuables and refresh.  Sunny Madrid is welcoming you with open arms.
Ideas for the day: Historic Core (aka Old Town), Mercado San Miguel, Gran Via
Madrid is one of the most buzzing cities I have visited. After more than a day of travel, some rest is needed in order to survive a night on the city. Go back to your hotel and rest for a couple of hours.  You can go out again around 8:00 p.m. or 9:00 p.m.  (and that is early).  Have dinner or go on a tapas crawl.  Follow the crowds and start a conversation with the locals. People stay out till very late (think 5:00 a.m.).
To me, the hundreds of people on the streets of Madrid at night is what makes this city unique. Try to follow the same routine every day.  Sightsee, rest some hours, go for a night stroll, sleep and repeat.
Tip: Choose centrally located hotels, within walking distance of main attractions.  They may be a bit more expensive but will maximize your time on a location.
Tip: A multi-day or weekly Metro / train pass may be more cost effective than individual rides.
RELATED: Strolling Around Madrid Centro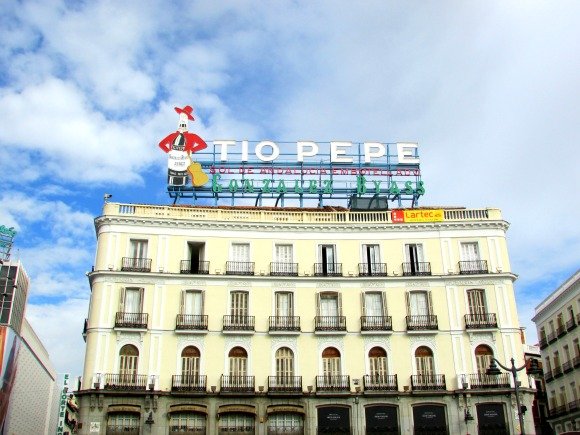 Day 3
I hope you got some sleep because this day will be dedicated to some of the city's best attractions.
Ideas for the day:
Museum extravaganza (El Prado, Reina Sofia and Thyssen-Bornemisza)
Outdoors (Parque El Retiro, Puerta de Alcala, Palacio de Cibeles)
Royal Tour (Palace, Gardens, Cathedral, Plaza Espana, Templo de Debod)
Weekend Markets (El Rastro)
Do not forget to rest before another tapas crawl!
RELATED: Mercado San Miguel
Day 4
It is time for a day trip.  Segovia, a UNESCO World Heritage Site, is known for its Roman Aqueduct, Alcazar and massive Cathedral.
RELATED: Day Trip to Segovia
Day 5
Are you ready to experience a mix of Arabic, Jewish and Christian architecture?  I hope so because this is the day you are going to visit Toledo, the city of the Three Cultures.
This city is located in a picturesque bend of the Tajo River.  At first glance, it enormous Alcazar and Cathedral dominate the landscape. A closer inspection will reveal old bridges, narrow alleys, synagogues and Moorish influences.  In addition, the city has been touched by one of Spain's master painters, El Greco.
Tip: Since Madrid is in the geographical center of Spain, many cities full of history and culture can be visited from it.  Segovia and Toledo are the most outstanding examples of national heritage but Avila, El Escorial, La Granja, Cuenca and, even Salamanca, can be visited too.
RELATED: A Perfect Day in Toledo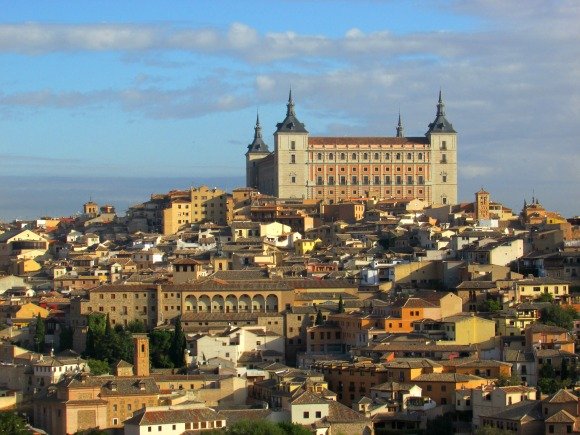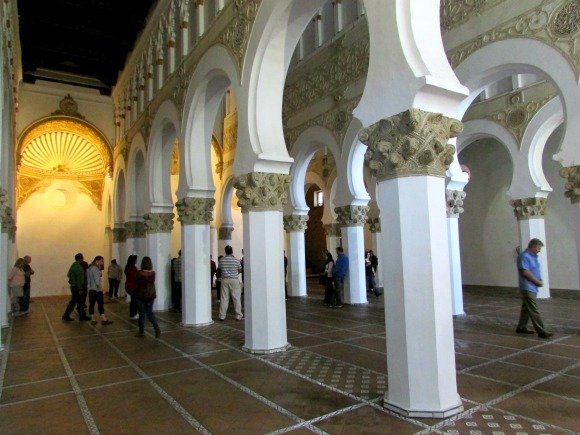 Day 6
I am sure you do not feel like leaving Madrid but new horizons are calling your name.  Take a train (2 hours) or bus (3 hours) to Valencia.
Once you are settled in at your accommodation, grab a map and start exploring the Old Town.  Valencia has a decent sized historic core, therefore, take your time to explore the many plazas and regal structures.
Ideas for the day: Silk Exchange, Central Market, Cathedral, City Gates, Barrio del Carmen
Tip: Arrange transportation in the morning hours in order to maximize your time at different destinations
Tip: You must have heard about Valencia's most famous dish: the paella.  This is not only the city's "it" dish but one of the country's gastronomical achievements.  As a result, visitors are eager to try the "authentic" version of the dish.  Beware, a lot of businesses advertise the best paella in town but they actually serve a frozen (translation, nausea inducing) version. Research or ask about how to find real deal.
RELATED: Valencia's Old Town
Day 7
There are several options for the day.  In my opinion, you cannot miss the futuristic City of Arts and Sciences.  The structures designed by architect Santiago Calatrava, a native son, are like nothing you have seen before. An entire day can be spent visiting the museums and aquariums inside these buildings.
Or, you can spend a couple of hours seeing the exterior of the buildings and using the rest of the day for something else.  For example, you can shop along Colon Street, get the hip vibe in Russafa or take the family to the BioParc.
In season, you can stop by the city's boardwalk, beach and marina.
RELATED: City of Arts and Sciences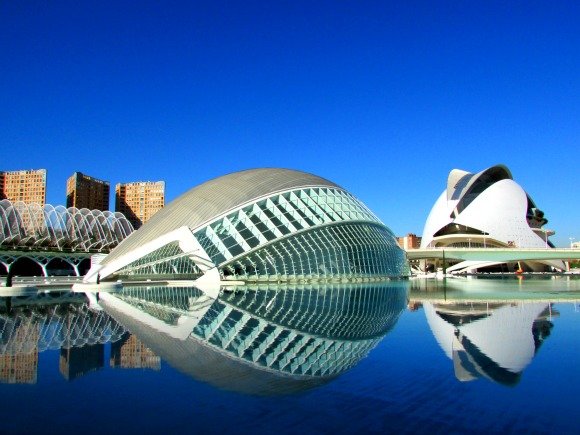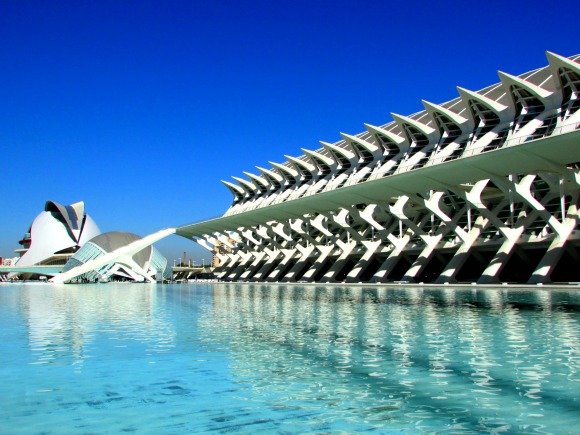 Day 8
Time to move again.  I want you to get really excited because Barcelona is the final destination today.  Take the train (3 hours) or bus (4 hours) to this city by the sea.
Start your sightseeing by hitting all the classics: Passeig de Gracia (including Gaudi's and other Modernist buildings), Plaza Catalunya, Las Ramblas, La Boqueria, Plaza Real, Waterfront and Marina.
Tip: Las Ramblas is pickpocket central.  Take care of your valuables.
Tip: If La Boqueria (market) is packed (when you cannot even walk the halls), come at another time.
Tip: Las Ramblas get packed too.  Use Via Laietana, to walk between L'Exaimple neighborhood and the waterfront, if you want to avoid the hordes of human bodies.
RELATED: Barcelona's Markets
Day 9
Planning is the only way to avoid deception in Barcelona.  Having said that, I hope you bought and reserved tickets (online) for the Sagrada Familia before leaving your house.
Since this is one of the city's most popular attractions, chances are tickets are not going to be available for reasonable times or for the day.  I recommend selecting the day and time of your visit beforehand.  Plus, it would be nice to get those early spots when the crowds are not that thick.
I am not going to pretend in here.  Touring the Sagrada Familia is expensive but I believe it is a worthwhile experience because of the symbology and genius behind it.
After that, stroll the Gothic Quarter and stop by the Palau de la Musica Catalana. This is a seldom visited Modernist masterpiece.  You will not regret visiting this place.
RELATED: Palau de la Musica Catalana
Day 10
Don't you love day trips?  I do and that is why today you can chose to visit Monserrat, Girona or the Costa Brava.
Go back to the city and watch the sunset from Plaza España.
Day 11
This is your last day in Barcelona.  Make sure you have a good time.
Options are endless.  You can start by visiting the famous Parc Guell, another of Gaudi's masterpieces.  You have to arrive early if you want to get in right away (advance reservations are not available).  Make sure you get out of the train at the correct stop.  If not, you may end up walking a lot (painful walk, yes, it happened to me).
Other ideas for the day: Tibidabo, La Pedrera (Casa Mila), Casa Batllo, Parc de la Ciutadella, Zoo, El Poble Sec, El Raval
Tip: Check if the FC Barcelona Club is playing during your stay on the city.  Not many things can top a soccer match at Europe's largest stadium.
Tip:  It may not look like this but I have packed quite a lot sightseeing in this short itinerary.   Notice you are not going to be able to see a lot of the city if you do not reserve tickets with anticipation.  I am not kidding when I say hours can be spent on lines (under the sun).
Day 12
After visiting Spain's most famous cities, you deserve some rest.  Well, at least you are going to have to settle in for about six hours.  There are no high speed trains connecting Barcelona and Bilbao. After experiencing Basque Country, not even one complain will come out of your mouth.  I promise!
Why Basque Country? Well, it doesn't sound like the most straight forward option but that is the exact reason to pay a visit to the area.  This part of Spain feels like a different country.  Their heritage and traditions are very strong and you are going to feel the difference right away.
Plus, since it is not that popular, it does not feel overwhelming. That is a welcomed change after hanging with the crowds in Madrid and Barcelona.  Can I say something else?  The food in Basque Country is super, mega delicious! To me, it was the best I had in Spain (that is a bold statement and reason enough to make it to any Spain itinerary).
So, cheers all the way to Basque County! Use your half day in Bilbao (most of the day is going to be spent on the train) to have one of those outstanding meals and visit the Guggenheim Museum.
RELATED: Guggenheim Museum Bilbao
Day 13
Most people stop by Bilbao only to see the Guggenheim Museum.  I get it.  That museum is striking.
But, let me tell you something, Bilbao's Old and New Towns are full of charm and good vibes.  I will spend half day walking around and discovering museums and curious structures.
After lunch, you can get a bus to San Sebastian (1 hour).  Once in town, stroll La Concha and get prepared for a glorious sunset.
The day is not over yet.  San Sebastian has an impressive amount of pintxos (similar to tapas) establishments.  You NEED to experience these flavor bursting, little pieces of goodness.  I repeat, you need to go from establishment to establishment eating as much as possible.  You will think about food in a different way after experiencing this type of gastronomy.
RELATED: Bilbao: A City Full of Surprises
Day 14
Let's see more of Basque Country! The traditional frontiers of this region extend to France.  It is very easy to take the Spanish train to the border, cross by foot and then use the French trains to town hop.  I recommend visiting St. Jean de Luz and Biarritz.
Once you are back to San Sebastian, prepare for another pintxos crawl.
RELATED: St. Jean de Luz: Pure Basque Charm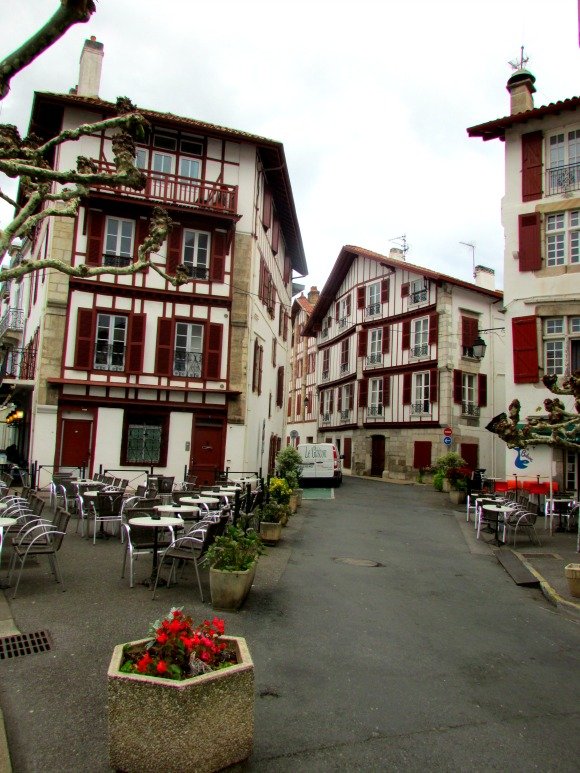 Day 15
All good things come to an end.  This will be your last day exploring Spain (insert sad face).
Use the morning to go to the top of Mount Igueldo and do a walking tour of San Sebastian.
RELATED: San Sebastian seen from Monte Igueldo
Day 16
Say bye, bye to Spain and start the journey back home.
And, that's it! My two weeks Spain itinerary!  No excuses now.  You have most of the information you need to plan an excellent trip to the Iberian country.
Bottom line: Spain is a country full of history, exciting cities and finger licking food.  There is a lot to see but you have to start somewhere.  I hope this itinerary will help you to plan that dream trip!
What do you think of this Spain itinerary?  What would you add or take out?
Ready to pin? Let's do this!