This post is about a subject I have already covered.
I know, I know. I don't like posts with a recycled feeling neither.
I assure you this is an old subject seen under a different light.
Last time I visited Little Corona del Mar, a neighborhood of Newport Beach, the day was cloudy and cold.   I focused mainly on photographing rock patterns and creatures living in the tide pools. I promised to be back and I did.
This time I chose to visit on a warm and sunny summer day.  The light was ideal to capture the turquoise waters of the cove with Arch Rock looming in the distance (this picture is taken from the so called Inspiration Point).  Since the tide was high during the time of my visit, it was difficult to explore the coves directly located to the south (I didn't feel like banging my body against some rocks).
Instead, we chose to take a look at the rocks dividing Little Corona del Mar from Big Corona del Mar.  It was fun to climb a rock resembling a hen, getting under the cliffs and watching people resting on their yachts.
Take a look.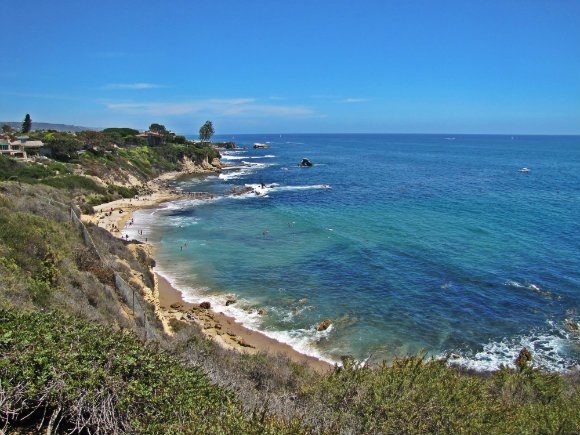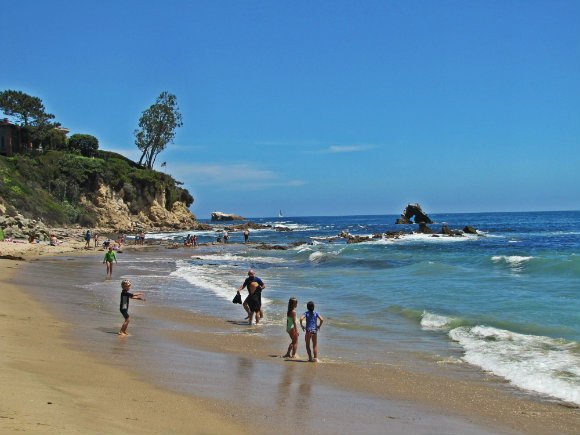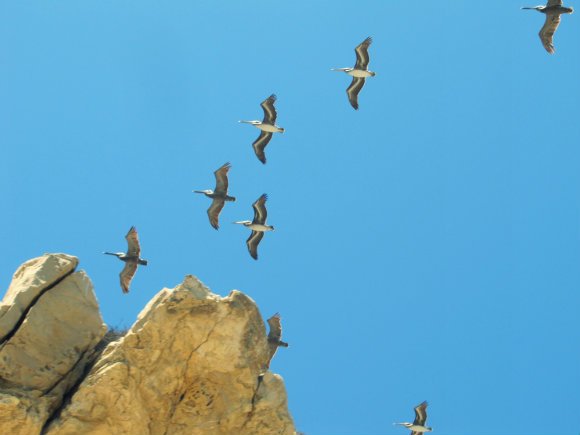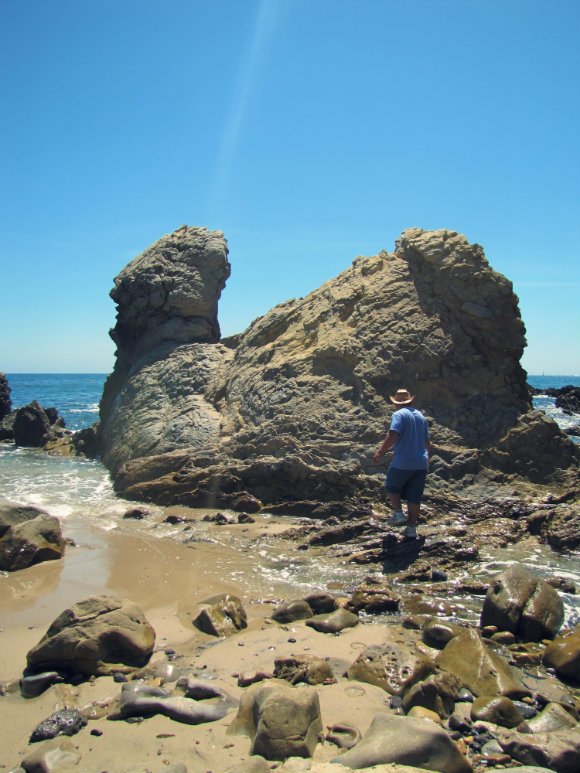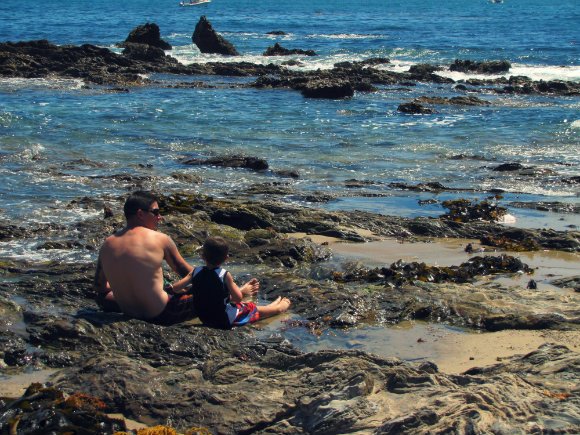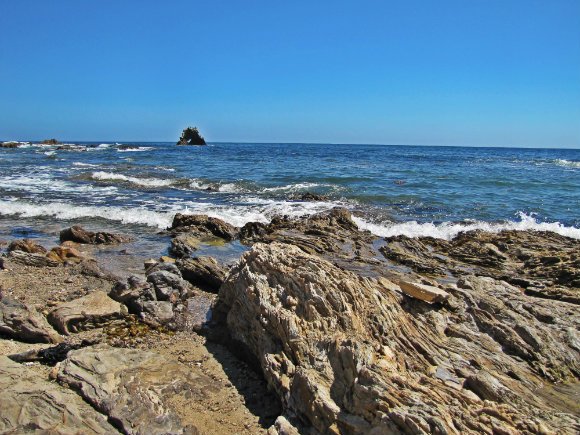 Details
Little Corona Beach can be accessed from the Pacific Coast Highway (CA-1). While driving south between Newport Beach and Laguna Beach, turn right on Poppy Avenue.  The entry point to the beach is near Poppy Avenue and Ocean Boulevard.  Parking is free on the street but read signs for restrictions.
It is also possible to park in the Corona del Mar State Beach area (fee) and walk to Little Corona del Mar thru Ocean Boulevard (about 1 mile).
Have you been to Little Corona del Mar?