The official Tahquitz Canyon webpage offers the following recommendation:
"This is a place of contrasts; it is a place of ancient and new, a place of power.  Come with the right purpose and a clear mind to enjoy its beauty and mystery."
After walking through fertile land in a desert area, among giants of stones, I understand the truth behind the suggestion.
When you walk around Palm Canyon Drive, the main artery in Palm Springs, there is no way to tell there is something behind what looks like a pile of solid slabs of stone.  But, behind those seemingly plain and gray mountains, there are canyons, caves and running water.
To access one of those canyons, only a small deviation from the main street is needed.
Tahquitz Canyon is administered by the Agua Caliente Cahuilla Indians (like other canyons in the area).  From the visitor's center, you can do a self or guided two-mile roundtrip hike.
The name of the place comes from a legend.  Tahquitz was the first shaman created.  In the beginning, he used his strong powers for the good of the Cahuillas.  Over time, he started to use his power to harm the people.  Therefore, he was banished to the canyon that bears his name.  Some say he still can be seen at night in the form of a green fireball.
The Cahuillas have inhabited the canyon for hundreds of years. Since abundant water runs through the walls of stone, the Indians were able to grow crops and collect food from the native vegetation.  During a guided walk, a ranger can point you to the mortars they used to grind seeds and corn.  In addition, there is an opportunity to learn about the plants used for medicine and weaving.
During the walk, there are multiple points to appreciate the canyon walls. The dark chocolate rocks are accented by red, yellow and orange tones.  The vegetation contributes some green to the scenery.  Big boulders which have detached from the walls have created a maze of rocks.
The hike ends at Tahquitz Falls.  This serene spot is the cherry on top of the ice cream (it is hard to believe a waterfall exists here).  The flow of the water helped me understand why this place is so special (for some, sacred) to the Cahuillas.
Here I leave you with some photos of the area.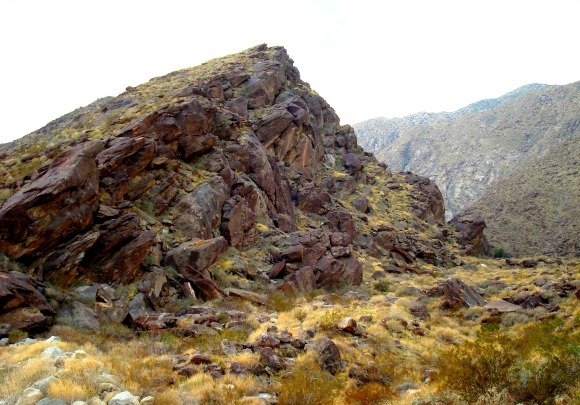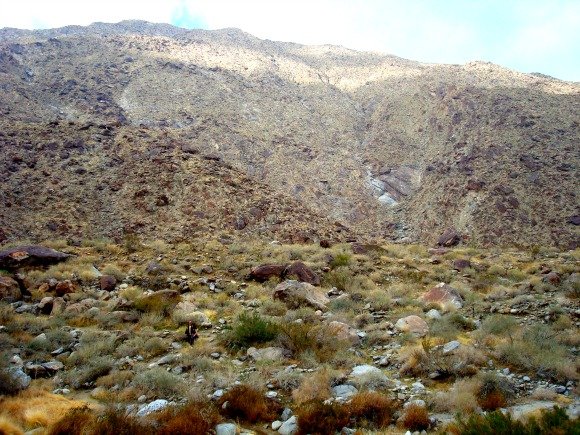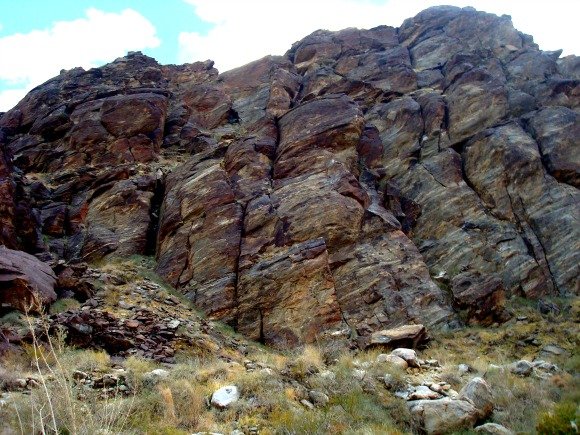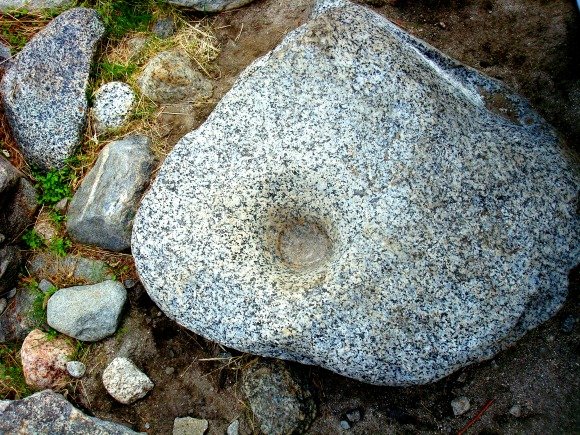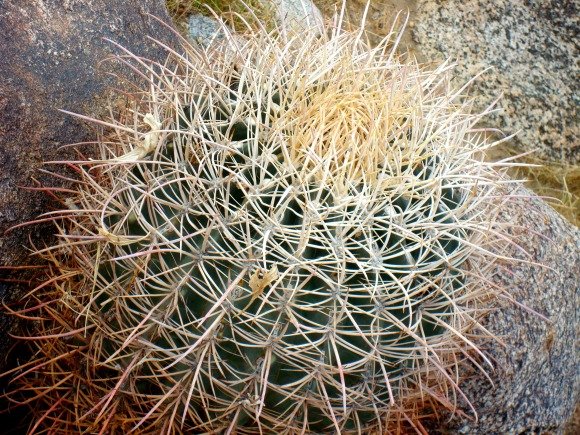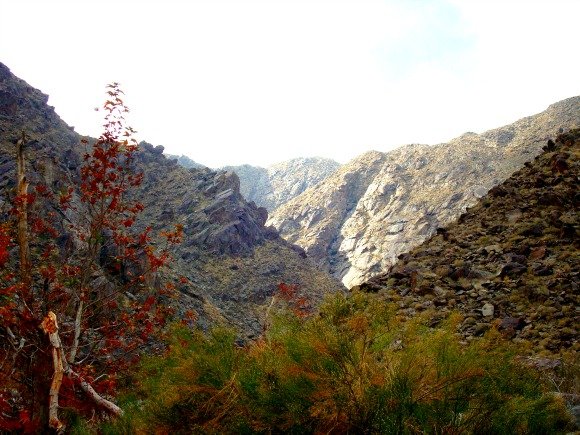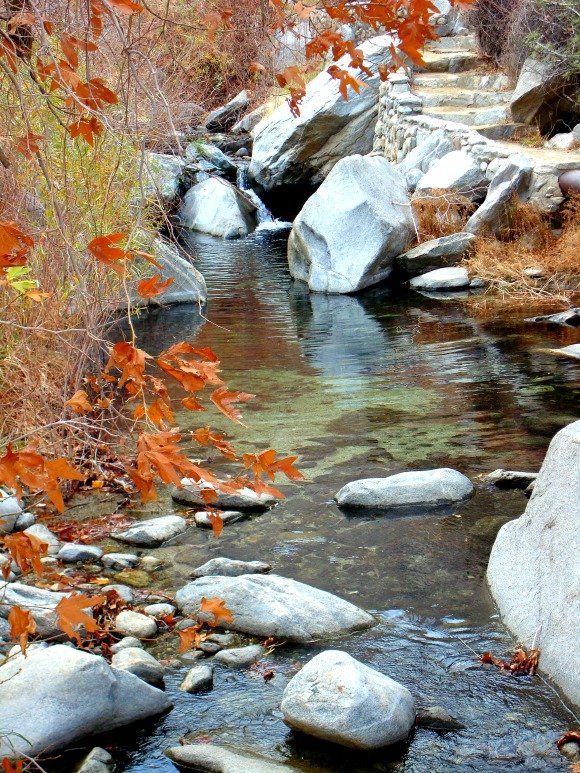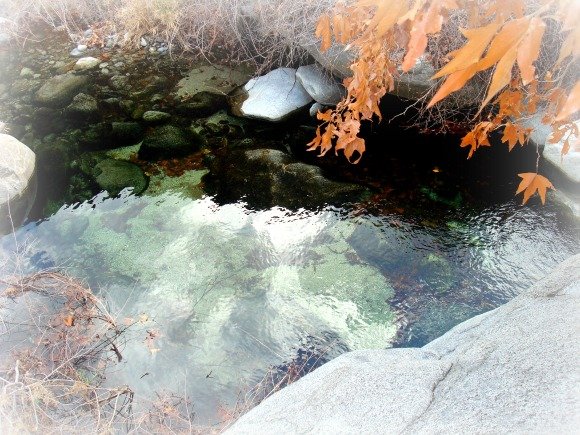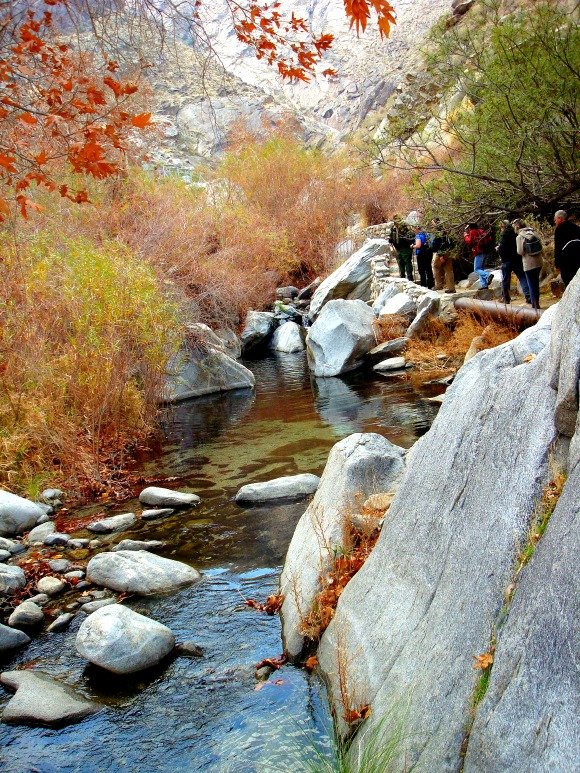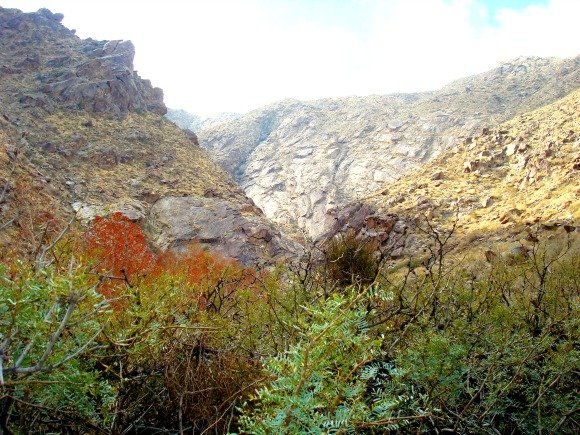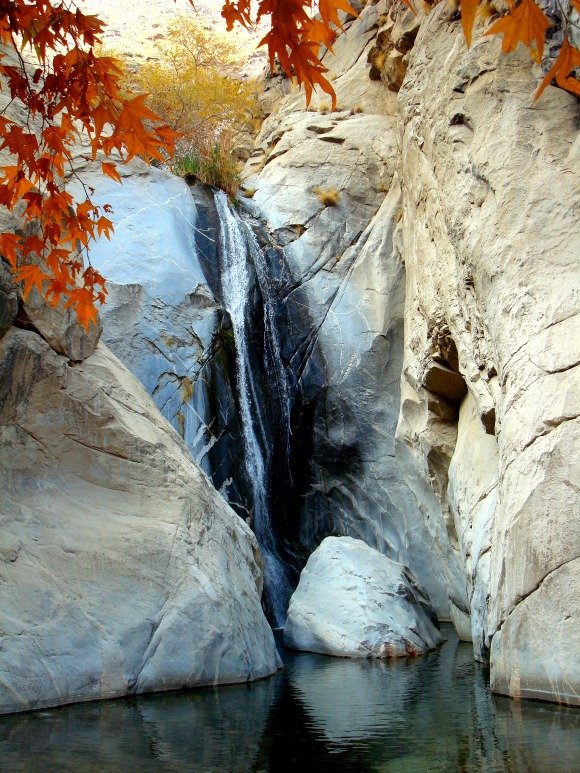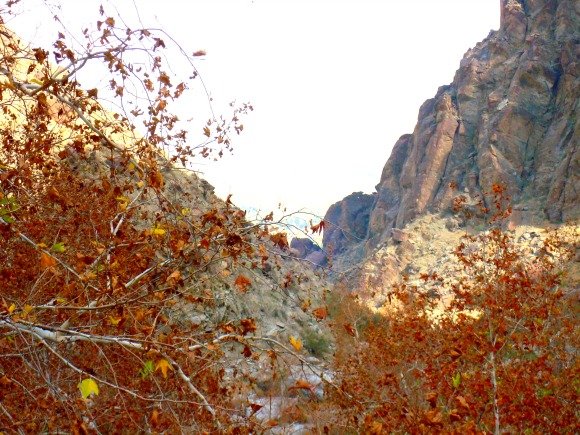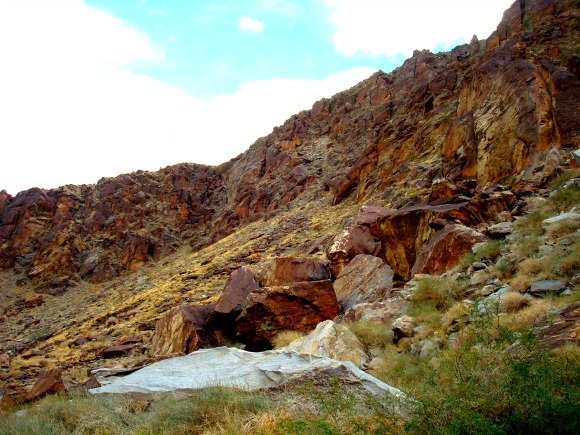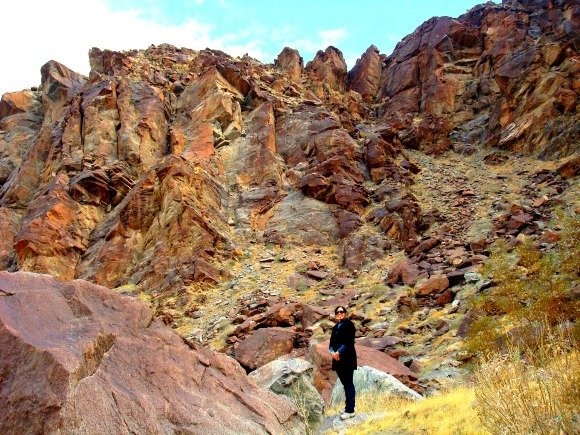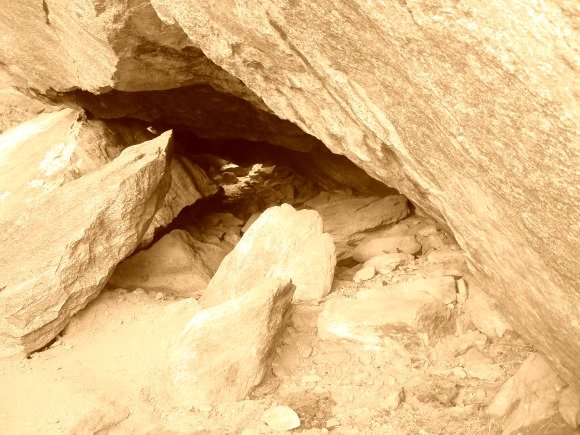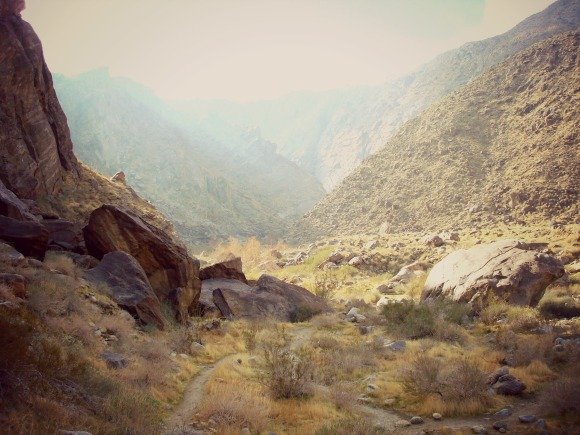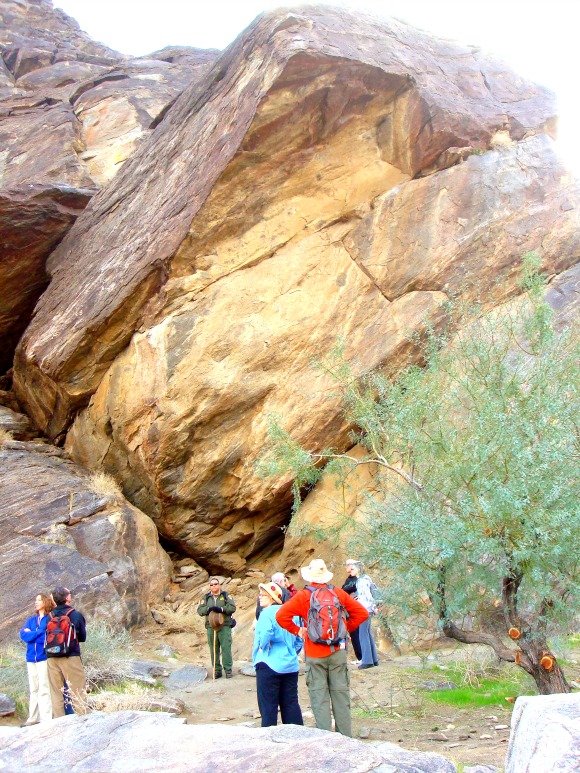 Details
The canyon is open daily during the cool season and weekends only (including Friday) during the hot season.  Check the official website for exact information.
There is an entrance fee to the area ($12 at the time of publishing).
I strongly recommend you hike with a ranger (member of the tribe, there is no extra charge if you choose this option).  The information provided makes the experience more educational and enjoyable.
Wear sun protecting gear since there is little shade in the area. Bring water.
Have you been to Tahquitz Canyon?