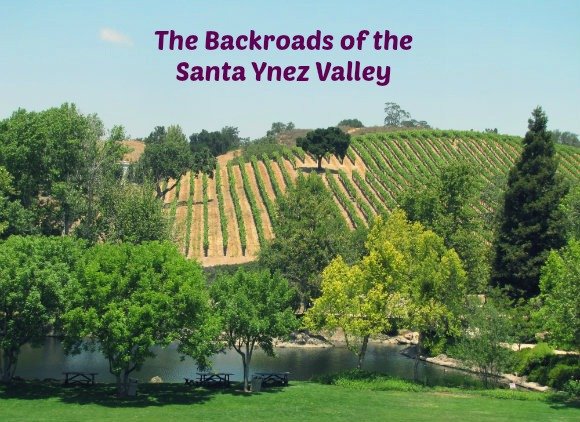 The Santa Ynez Valley, located about 30 miles north of Santa Barbara,  seems like the perfect place to rent a cozy house and spend a week getting as lazy (or active) as desired.
Delightful towns such as Solvang, Santa Ynez and Los Olivos offer unique architecture, gourmet food, tasting rooms and much more.  For active types, hiking, horseback riding, biking, golfing and other activities are available in the area.  There are also lavender fields, miniature horse ranches and ostrich farms to visit.
The heart surely gets a jolt of vitality when setting foot on this beautiful area.  The towns, the offerings are great.  However, let's not forget we are referring to a valley.  The chain of mountains encircling the region creates a landscape worthy to be admired.  The undulating hills are always changing because of the movement of the sun and the seasons.
All this splendor cannot be observed in detail from a freeway.  We must take the backroads to discover the soul of the region.
I have visited the valley several times.  Lately, I have decided to take things slow and enjoy the scenery.  My best ally in this undertaking is a detailed map of the area (get one at a visitor's center in Santa Barbara or Solvang).  Locals are also very open to share suggestions too.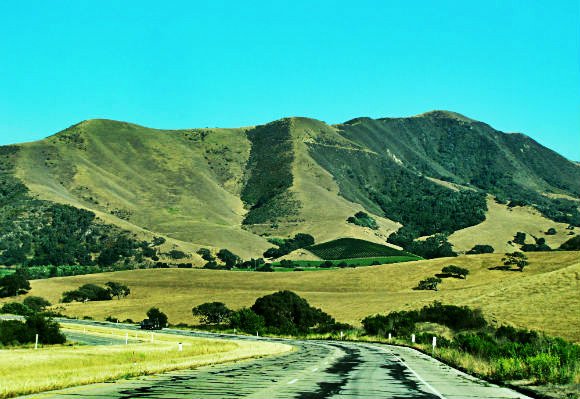 Here is an idea of how to fill several days with stretch roads surrounded by imposing mountains.
Route 154
From Santa Barbara, you can arrive to the valley using Highway 101 and exiting in the town of Buellton.  I have to say this is a nice road with the Pacific Ocean at one side ant the Santa Ynez Mountains at the other.
However, the prettier, and even  shorter, way to arrive to the valley is using Route 154.  The route will take you thru amazing ocean vistas, the San Marcos Pass, designated areas to take a look at Los Padres National Forest, ranches and Cachuma Lake Recreation Area.  I cannot recommend this route more.  I am sure you are going to love it.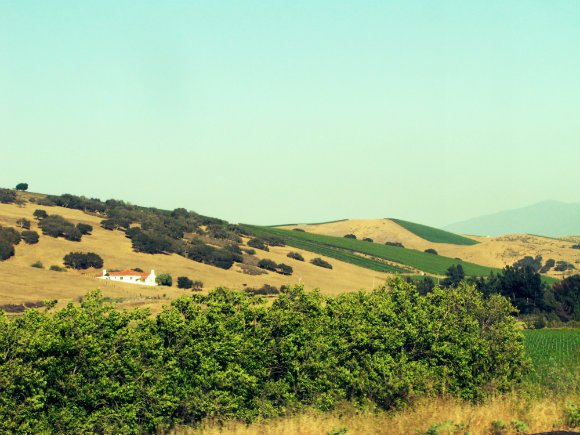 Route 246
Route 154 connects with Route 246 which is the main road to move throughout the mayor towns in the valley.  I am not sure if this road can be considered a backroad  (and in some way you are obligated to transit it during your visit).  All I know is even the "big" connecting road in the area can be taken in a chillin mood.   Other than connecting Santa Ynez, Solvang, Buellton and Lompoc, the road is great to observe the mountains, lavender farms, flower fields and vineyards.  Oh, keep your eyes open, at the most undeveloped parts of the road, for wildlife.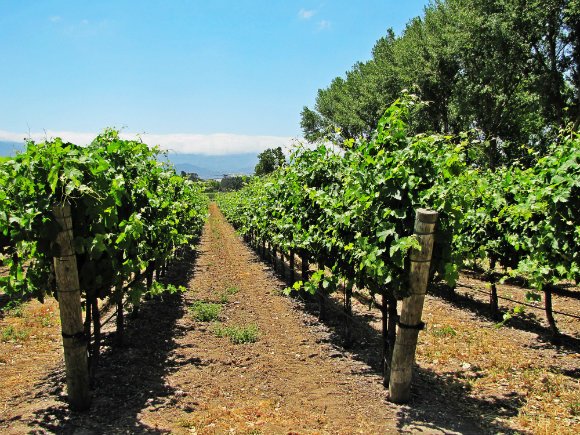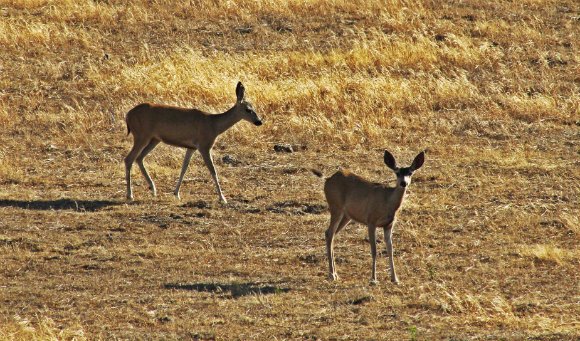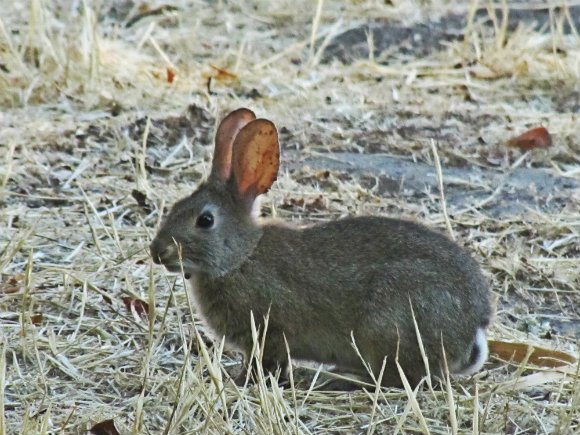 California-1 to Lompoc
One day, instead of connecting to the valley using the Highway 101, I took California-1 (the famous Pacific Coast Highway) to Lompoc.  This sinuous road afforded me vistas of the Santa Rita Hills, cattle grazing on green pastures and fast moving creeks.  Plus, you can check some of the few attractions Lompoc offers (murals, tastings and a Mission).  It is easy to connect back to Route 246 and continue exploring the valley.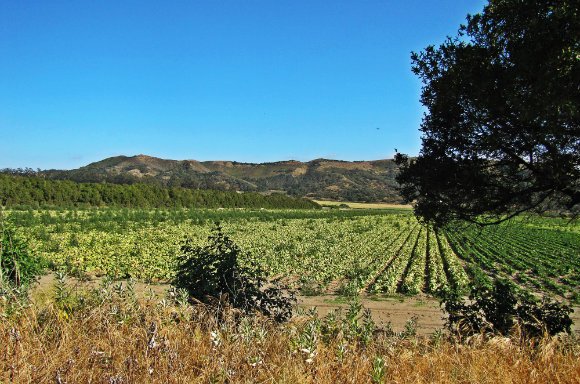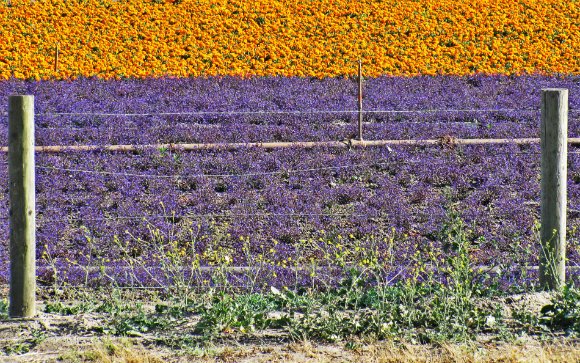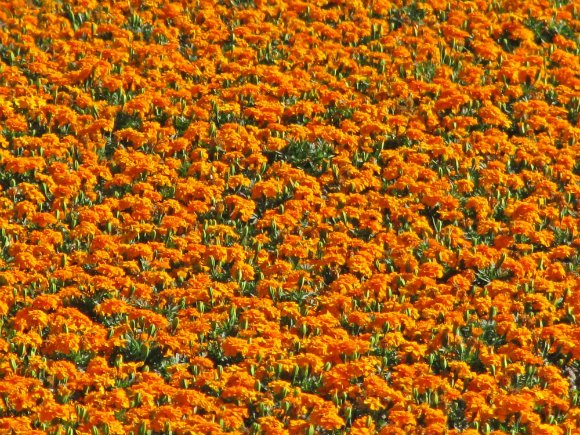 Alamo Pintado Road
This is a slim, two lane road connecting Solvang to Los Olivos.  This street presents a clear idea of how the people on the valley live.  It is possible to take a look at residential areas and parks.  Even though this is a short road, it may be difficult to decide how to tackle the numerous farm stands, vineyards and ranches (stop for a look at the miniature horses).  Also, it is interesting to take a short deviation to see Ballard's Red School House, in daily use since 1883.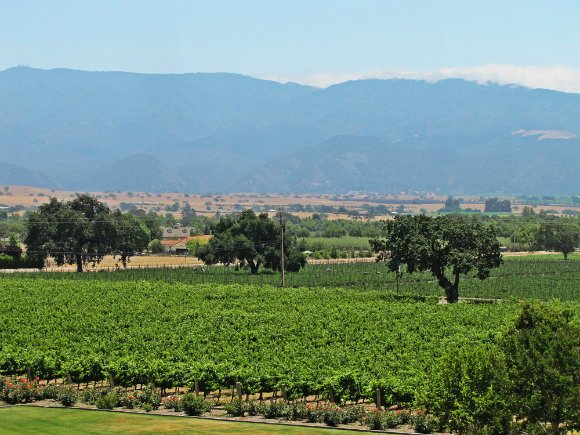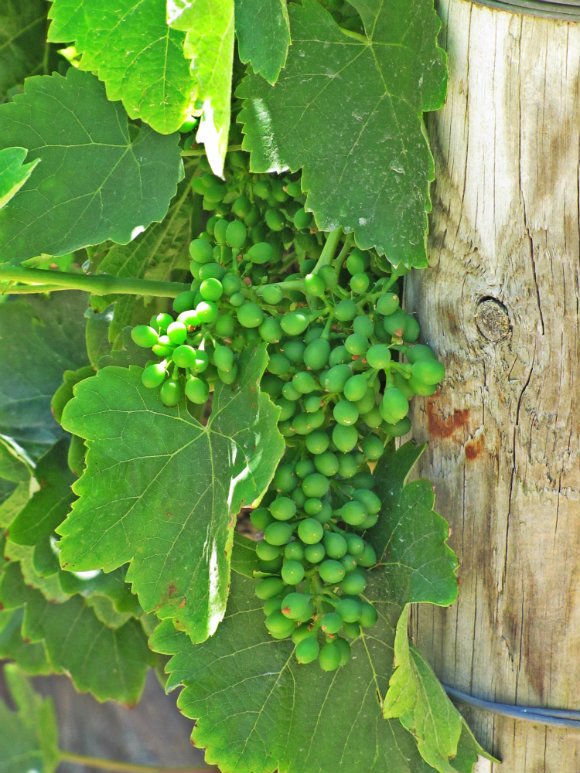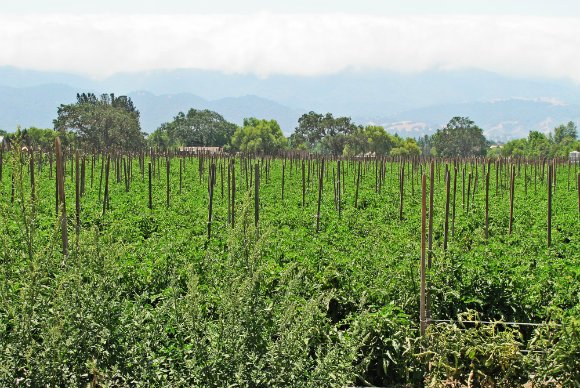 Roblar Avenue
This is another slender, lovely road.  The main attraction here is Bridlewood, a winery with a hint of an amusement park.  The architecture of the buildings follows a California Mission style.  Ascending to the top of the bell tower is allowed.   Views of the vineyards, plantations, oaks and mountains can be admired from this high point.  There are also tables and chairs next to a lake that can be used for picnics.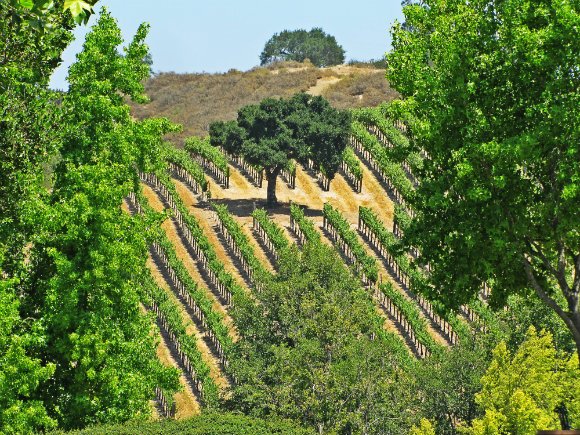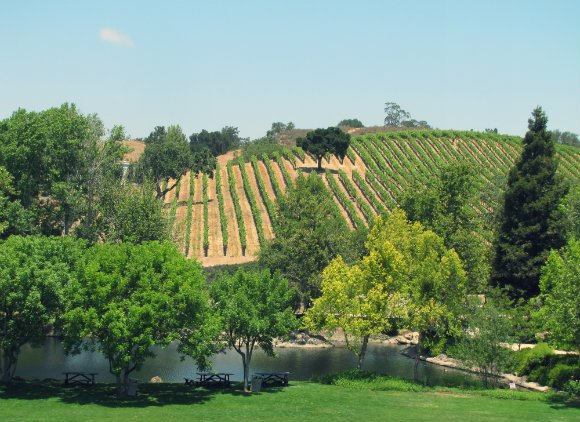 There are still more backroads that I need to explore.  Next time, I have planned to explore the following:
Foxen Canyon Road
Santa Rosa Road
Ballard Canyon Road
I don't think I will be done discovering the small roads of the Santa Ynez Valley.  I am happy with that.  I need excuses to keep visiting.
What are your favorite backroads?
At That Sweet Gift you can learn more about the main product of the area, wine.