Europe is packed full of exciting and beautiful cities offering visitors heaps of history, delicious foods and rich culture. Barcelona is one of the continent's most popular, offering all of the above without moderation.
Barcelona is a big place with a great deal to keep you occupied, but if there's just one thing which should feature on every visitor's to do list, it is to sample the tapas, which is better than anywhere else in the world.
Here, we take a look at a few of the best places in the city to try some of Spain's finest food.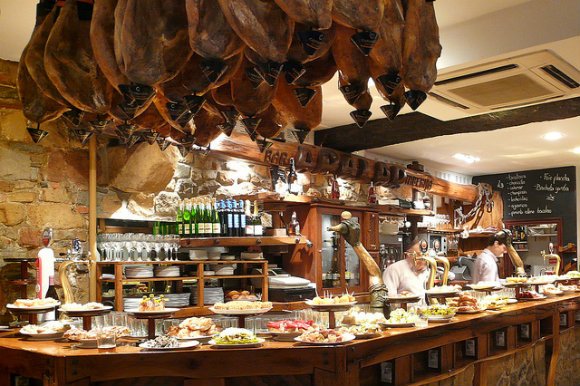 Quimet & Quimet
Quimet & Quimet is one of the city's more upmarket tapas bars and that's no secret. While the bar doesn't provide seating for many of its guests, it does promise to provide some of the most unique, interesting and tasty treats.
The wide range of fish dishes is wonderfully complemented by the bar's exquisite collection of drinks. Most hotels in Barcelona will mention this tapas bar if you ask where to go.
Elisabets
If you're looking for somewhere a little rougher around the edges, but with a lively atmosphere, Elisabets is right up your street. It's central, but the prices are more than manageable. The joint is a favourite with Barcelona's young people, particularly the students, who love to spend the afternoons and evenings involved in lively discussions whilst enjoying the establishment's great food.
Unlike many of the city's tapas bars, Elisabets has generous opening times so you shouldn't have to plan your visit in advance.
El Sortidors del Parlament
The tapas bar at El Sortidors del Parlament offers a great selection of cured meats, fish and other tapas, but its highlight may well be its drinks. The wine selection is simply huge, offering bottles from all over the world.
You can also expect to find a number of local wines for sale. Bottles are sold for a reasonable fee, but you can expect a corkage fee to be payable if you're drinking it within the establishment.
Las Delicias
Carmel might not be the most conveniently located place for tapas, but it is one of the most interesting and exciting. If you're in this part of the town, visiting the parks and winding streets, then be sure to drop into Las Delicias for some of the city's best tapas.
Disclosure: This is a sponsored post.