Each year, ¡Latin Food Fest! produces the largest annual multi-city destination event in the U.S. that showcases Latin food, wine and spirits.
The event attracts huge crowds for the ultimate tasting experience paired with culinary demonstrations, private chef's dinner, cocktail party and family tasting event–so that every guest will have endless opportunities to indulge!
The entire festival is composed of various events throughout a long weekend.  I have attended the Grande Tasting for the past two years.  The Grande Tasting is an all-you-can-eat journey thru Mexico, Central and South America, the Caribbean and Spain.
More than 50 local restaurants offer delicious, tapa-sized dishes to attendants.
The first year I attended the event, expectations were very high.  I feared tons of people bumping into me, long lines and providers running out of food.  Well, I am happy to report my expectations were surpassed.
As a matter of fact, I can say this is my favorite food event every year.  The food is top notch (beyond delicious), the chefs (and helpers) are willing to answer questions and it is an excellent opportunity to meet other food lovers.
If you want to experience the culinary boom taking place in San Diego and Northern Baja California, this is the place to go.
The Latin Food Fest is coming again next weekend to San Diego (Aug 14 – 17). So, hurry up and get your tickets now!
Here's a partial list of the spectacular restaurant lineup for Saturday's Grande Tasting: Agave Del Mar, HUMO, Cafe Sevilla, Cafe Secret, Fogo de Chao, Tacos Kokopeli, Aqui es Texcoco, Sirena Seafood, Cien Anos, Uptown Tavern, Indigo Grill, Don Chido, The Hopping Pig, Peohe's, José Bossuet Martínez Lozhka Bistrot, Mario Medina, Puesto, Tacos Perla, West Coast Tavern, Tequila Bar & Grille, La Diferencia, La Casa del Mole, Riviera Pasteleria, and many more!
For more information about the rest of the events, please visit this website: http://latinfoodfest.com/event/
2013 Grande Tasting Photos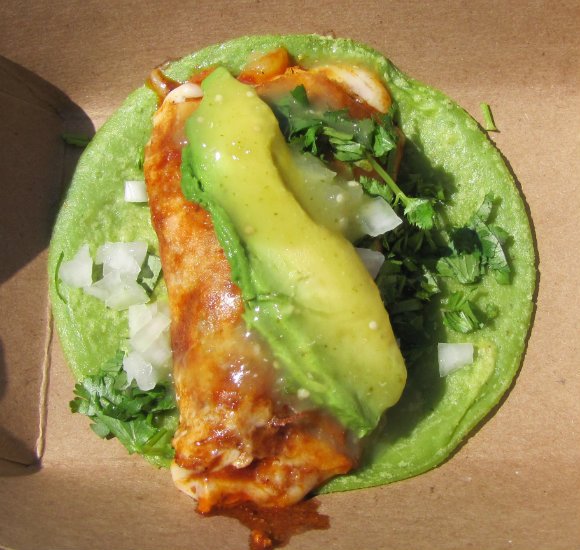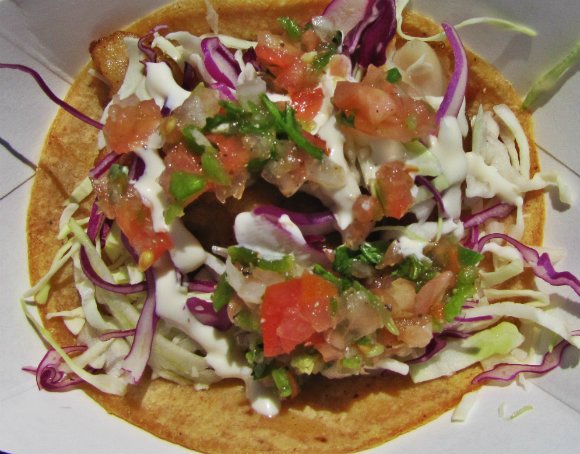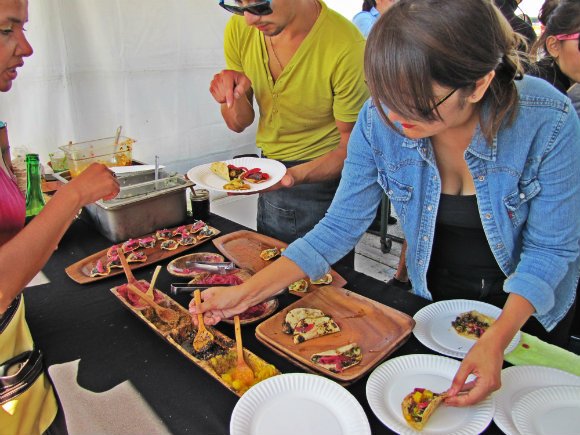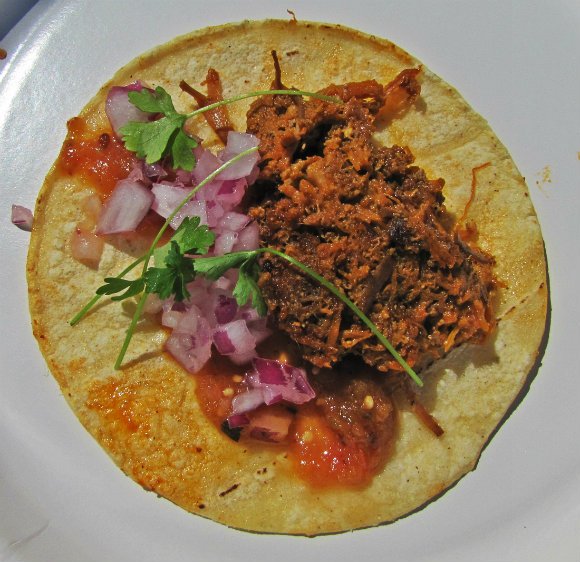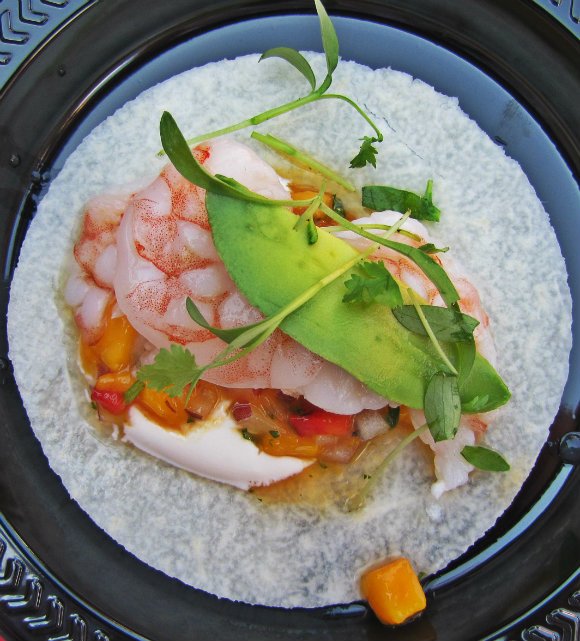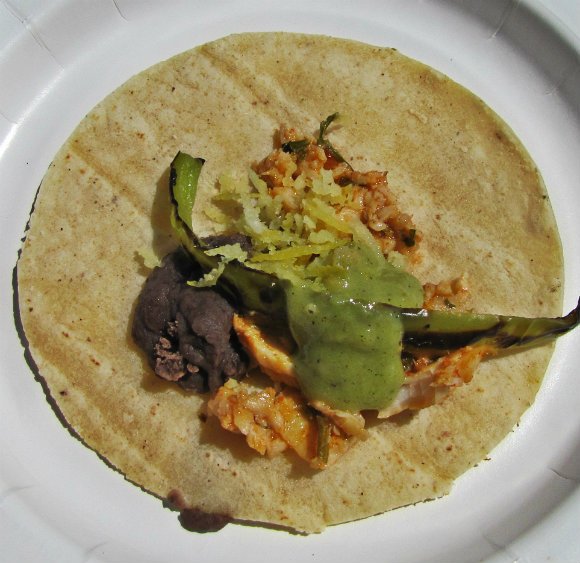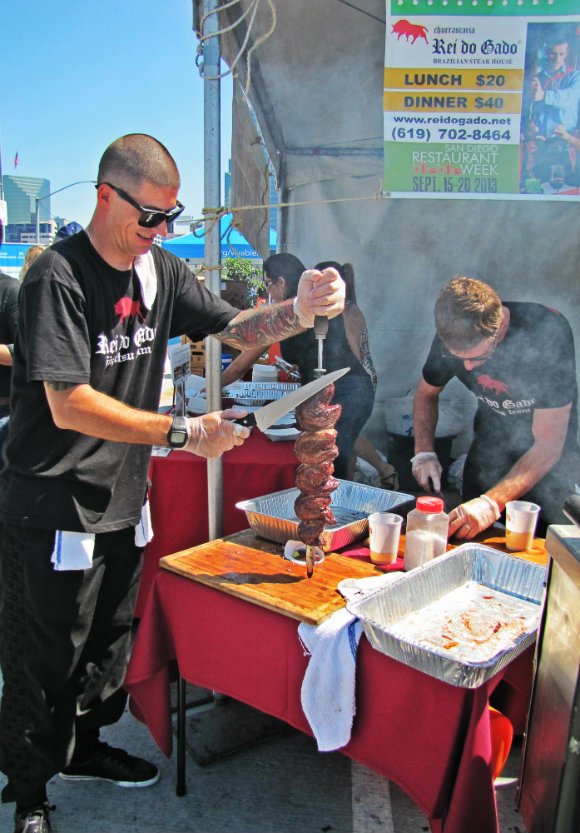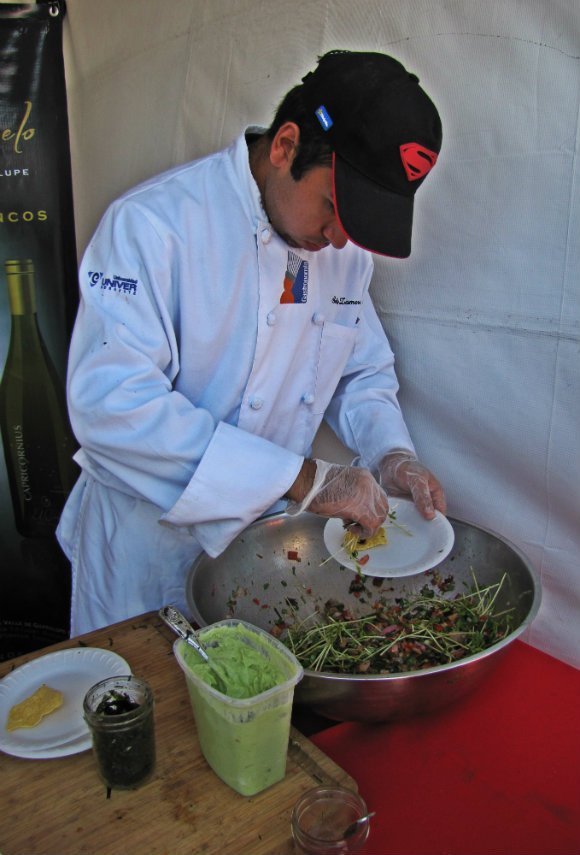 2014 Grande Tasting Photos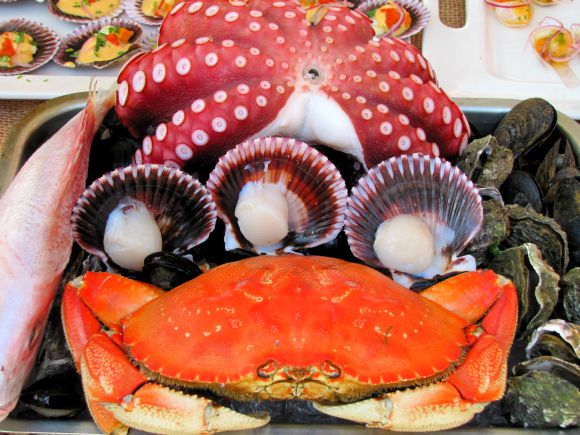 ¡Viva la comida latina!
Details
Find more information about the event: http://latinfoodfest.com/
Pin it for later?