This article highlights the best things to do in El Segundo, California.
El Segundo, one of Los Angeles County beach cities, is known for its proximity to LAX, its oil refineries. and water treatment plant.
I know what I have described does not sound appealing.  However, after living many years in the area, I can tell you El Segundo does not get the love it deserves.
So, here I am to showcase all the wonderful things to do in El Segundo.
Please note: This article contains affiliate links, meaning I may earn a commission if you make a purchase by clicking a link. Of course, this comes at no extra cost to you and helps me to keep offering solid information to readers.
Things to Do in El Segundo
Many of the amenities in this city revolve around dining and shopping. For me, things do not stop there.  If you take a deeper look, you would find that there is actually a lot to do.
I have tried to keep this article as El Segundo-centered as possible.  If there is an attraction or activity close to the city, I am mentioning it here.
Keep this guide handy since this is the place closer to the airport.  You may need to hang around one day.
Discover Downtown El Segundo
The heart of El Segundo can be found Downtown.  This area is concentrated along Main Street with some businesses located on Richmond Street and Grand Avenue.
Food is one of the primary reasons reason to stop by Downtown.  The culinary offerings are varied and, in my opinion, worth a try.
Photo by Heyduder
Here are some of my favorite restaurants:
BBQ – Brit's BBQ
Japanese – Kagura
Greek – Petros Kafe
Breakfast / Brunch – Good Stuff, Blue Butterfly Coffee, and Two Guns Kitchen
Mexican – Sausal (they describe their food as New Rancho Cuisine)
Sandwiches – Big Mike's (try the cheesesteak) and The Original Rinaldi's
Pressed Juices – Kreation Organic Juicery (this place is amazing)
Old School Eatery – Richmond Bar & Grill
New American – Second City Bistro
Latin Flavor – Havana Sandwich Company
If shopping is your thing, you can stop by Frocks & Rocks, Tyler Surfboards, and Natural Simplicity.
Other things to do in Downtown El Segundo include walking around Library Park (located in front of the beautiful El Segundo High School) and Prospect Park.  The latter has a softball field, baseball courts, and a skate park.
At the Old Town Music Hall, you can watch films and top-notch live performances.  What sets this venue apart is its preserved wind-powered pipe organ.  The organ is used to provide musical accompaniment to silent films.  It is incredible that sometimes like this still exists!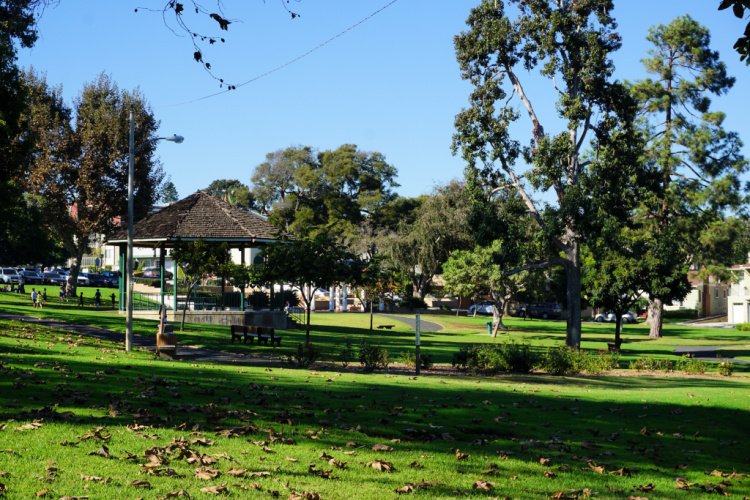 Visit ESMoA
El Segundo Museum of Art, located Downtown, describes itself as a laboratory, a place where creative thinking and expression are encouraged.  They have rotating exhibitions, community programs, film festivals, and an art lab.
Admission is free. The museum is open Thursday- Saturday.
Try Local Beer
The South Bay area of Los Angeles has experienced a craft beer boom in the past years.  I think it is fair to say you can visit more than 25 breweries in cities such as Torrance, Hawthorne, and Inglewood.
Well, El Segundo Brewery has been around since 2011.  It started as a small operation serving beer in a no-frills room.  Its popularity grew since it is located very close to the airport and office occupied by aerospatial companies.  
They have expanded by opening a modern taproom with 20 beers on rotation, bottling their products, and filling growlers.  Locals love this place and it is recommended if you want to get a taste of the area.
A block away, you will find Brewport, a tap house with a selection of 48 beers.  Not only that, regulars rave about their menu featuring fried chicken biscuits, beer-battered fish tacos, Cajun pasta, and IPA Caesar salad.
The 2nd Bar & Restaurant (located inside Whole Foods) is another place to try the local beer.  Go in the afternoon to take advantage of their specials.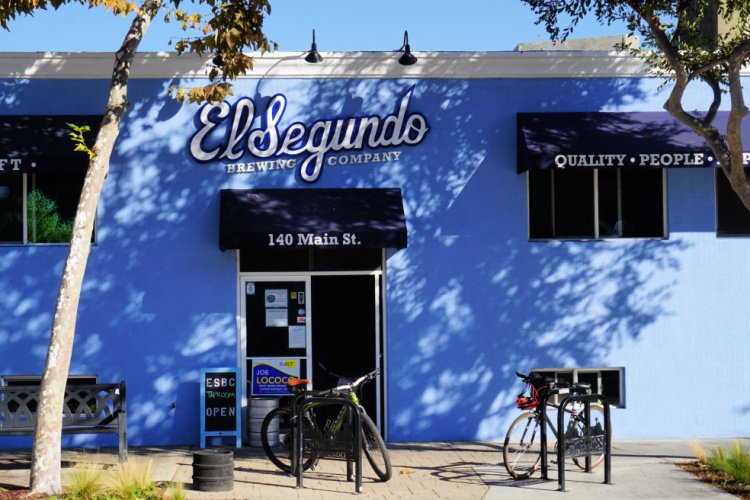 Shoot the Murals
There are some interesting murals scattered around town.  Street art lovers will have a good time taking pictures in front of them.
Murals celebrate elements that make El Segundo unique.  For example, there is one highlighting the city's involvement in spatial exploration. The city has within its limits the major US aerospatial companies.
Another mural shows El Segundo Blue, a butterfly native to the dune ecosystems of the area.  The species has been declared endangered and, as a consequence, its habitat is protected.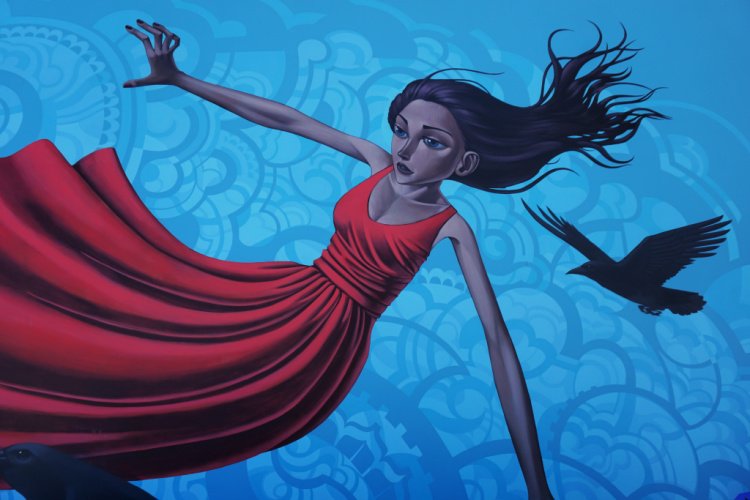 Try Locally Distilled Spirits
R6 Distillery El Segundo creates its high-quality spirits.  On a visit, you can tour the facility and learn about the process.
Even though that sounds cool, I bet most people visit to actually taste their spirits.  Their tasting room is designed to look like a speakeasy (a place where alcohol was served during Prohibition).  In there, you can choose between two different whiskey flights. A third flight allows you to taste gin, vodka, and rum.
In addition, they prepare cocktails and served their own brewed beer.  Yes, the place is a brewery too. Call to confirm hours since sometimes they are closed for special events.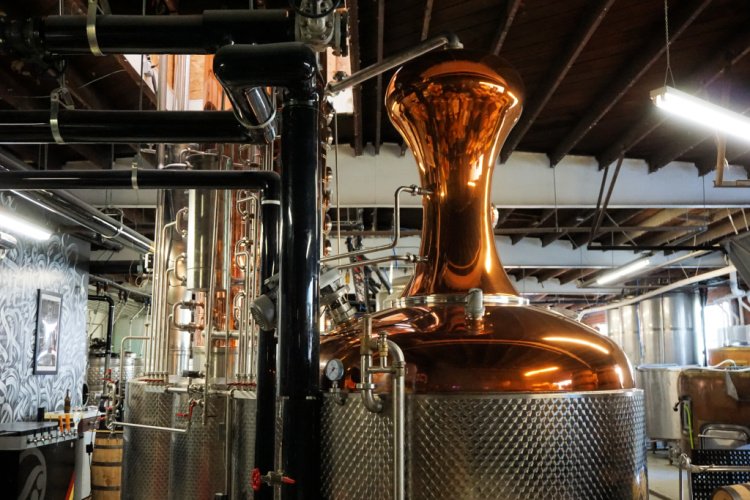 Bike the Marvin Braude Trail
If you have read my other beach cities' articles, you may have read about the Marvin Baude Trail or The Strand.
This 22-mile path runs along Los Angeles County coastline.  The trail starts at Will Rogers Beach (north of Santa Monica) and ends at Torrance.  
You can find the trail at the end of Grand Avenue.  In there, you will find a parking lot and a biking station.
From El Segundo, you can walk or bike south to Manhattan Beach (2 miles one-way) or north to Playa del Rey (4 miles one-way).  You can extend your route as much as you want.
There are services (restaurants, restrooms, etc.) along the way.
Enjoy El Segundo Beach
The stretch of coast comprising El Segundo Beach is located in front of an oil refinery.  Even though the views are not that exciting, the beach is equipped with volleyball courts, restrooms, showers, and the paved trail we have discussed.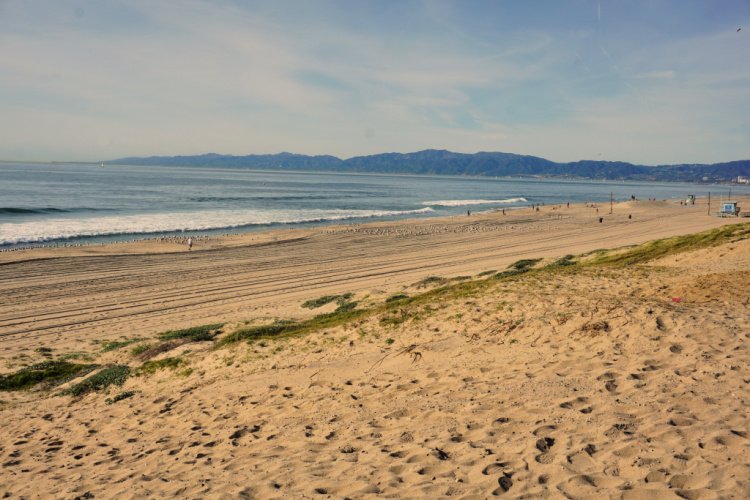 Or, Choose Dockweiler Beach
If your dreams of a Southern California beach do not include an oil refinery, you can head to adjacent Dockweiler Beach.  As a matter of fact, that is where everybody goes when talking about the beach in El Segundo.
The interesting thing is that Dockweiler is not within city limits. Officially, it is part of Playa Vista, a neighborhood of the City of Los Angeles.  But, have to include it here since locals treat it as part of El Segundo.
This beach is known for its fire pits, an uncommon feature in Los Angeles' beaches.  That means you can stay after sunset having a great time (around the fire). Now, people go very early (morning) to claim their pit.  Arrive early if you have this activity in mind.
Other than that, there is plenty to do on this 3-mile long beach.  You will find a beach cafe, picnic area, RV Park, volleyball courts, youth center, restrooms, showers, and potable water.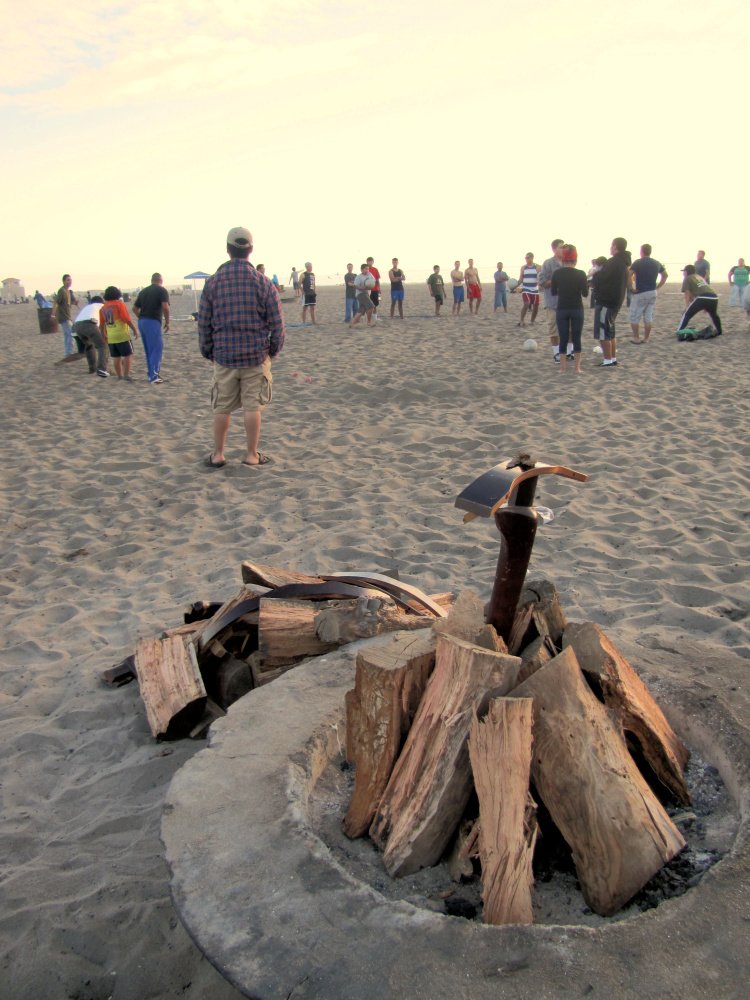 Hand Glide with Windsports
If you want to do something out of the ordinary, consider hand gliding!
Windsports offers lessons at Dockweiler Beach.  You can choose from a mini-lesson (2-3 hours, 4 flights) or a full-lesson (3-4 hours, 7 flights).  If you feel captured by this sport, they offer pilot and advanced soaring programs.
Note: The company offers mountain tandem lessons too.  Check their webpage for more details.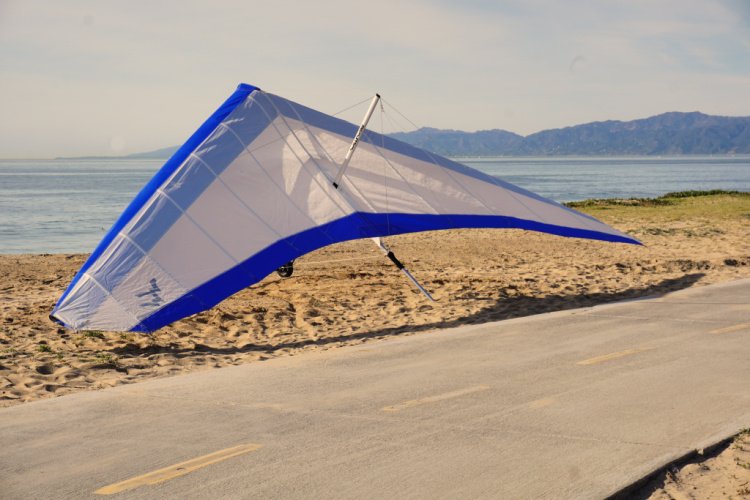 Ride on a Classic Car
The Automobile Driving Museum offers rides, on classics from several decades (the 40s, 50s, 60), Sundays from 10:00 a.m. to 3:30 p.m.  They rotate the cars so, if you visit multiple times, you will have the opportunity to ride on different cars.
But, that is not the only attraction in this museum.  They have a permanent collection of more than 130 antique and vintage cars.  They organize events almost every weekend, have children's activities, and give back to the community through a special project.
This is a fun place to visit with the family.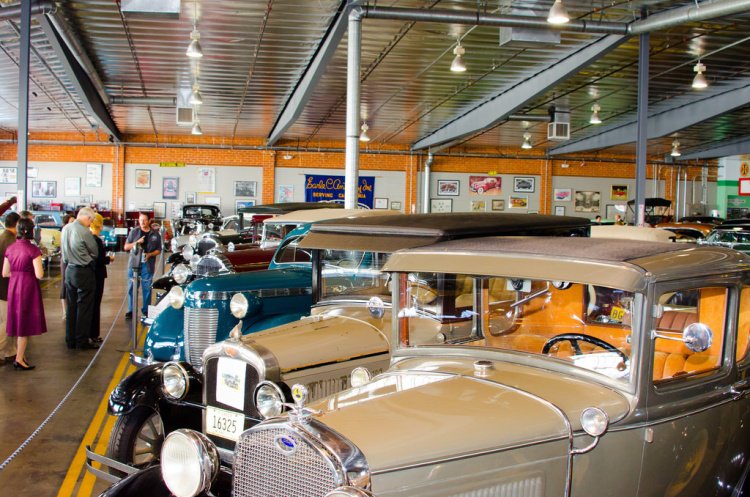 Photo by Darren on the Weeds
Note: Call or check the website to confirm hours.  Car riding can be canceled due to private events.
Watch Airplanes Take Off from Cutler's Park
Since El Segundo is located across Los Angeles International Airport, you are probably going to see (and hear) airplanes often.  
If you want to take a closer look or photograph them, I recommend going to Clutter's Park.  Years ago, this is the spot we used to see the final flight of the Endeavor Shuttle.  So, believe me, the views are good.
For even more awesome views of planes, park at Westchester's In 'n Out lot to watch the landing.  You can't get closer to the planes!
Just Across the Street: Flight Path Museum
Almost across Cutler's Park, you will find the Flight Path Museum.  This facility has exhibits related to aviation history, flight attendant uniforms, and aircraft models.  In addition, you would have the opportunity to board and take a look at a DC-3.
The staff is knowledgeable and eager to answer questions.  This is another place I recommend visiting with the entire family.
Golf at The Lakes
The Lakes offer a 9-hole golf course, lessons, and a restaurant.  It can be seen as a practicing facility (ideal for a round with friends).  It is a popular place for events and locals enjoy having a meal with the golf course (and artificial lake) view.
Seasonal Activity: Candy Cane Lane
During the Holiday season, the residents of Acacia Avenue, go over the top with their light displays.  People from the area have started to stop by to take a look at the colorful creations.
If this interests you, you can visit after the first week of December from 6:00 p.m. to 10:00 p.m.  Go early if you want to find a parking spot and walk around.
Note: This is a local-only attraction.  I would not recommend people driving from the other side of Los Angeles to see this.  But, if you are in the vicinity, consider making a stop.
Shop 'till you Drop
It is incredible to see how things have changed over the years. When I moved to South Bay several years ago, there were many empty lots along principal roads.  Nowadays, all those lots have been converted into shopping centers.
If shopping is your thing, you can stop by Plaza El Segundo and The Point El Segundo.  They have stores such as Anthropologie, Banana Republic, H&M, Athleta, and Lululemon.
You can find more options at Manhattan Beach Village.  This shopping complex is located across from The Point.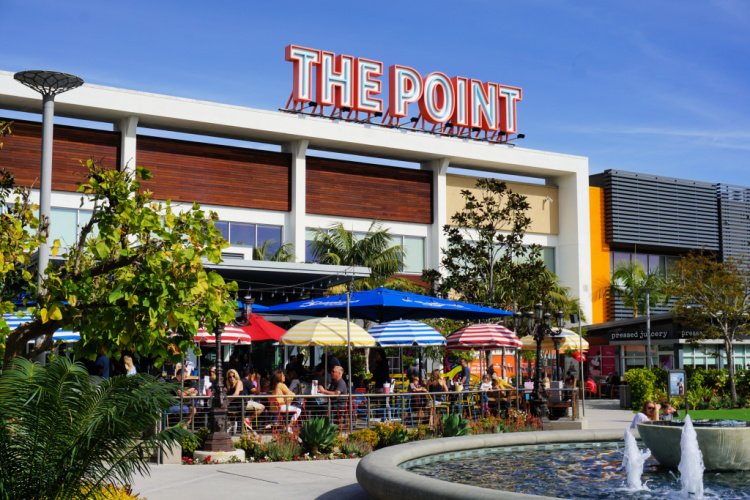 El Segundo at Night
In terms of things to do in El Segundo at night, Downtown is the place to be.  Bars in El Segundo include The Tavern on Main, Old Town Patio, Purple Orchid, and Standard Station Spotts Bar.  Breweries and pubs stay open late as well.
Dockweiler Beach is one of the few beaches in Los Angeles County with fire rings.  Many people stay late on the beach enjoying a bonfire.  The only issue is that you have to come early to secure a fire ring.
El Segundo Restaurants
I have already discussed several El Segundo restaurants in the Downtown section but I want to include others.
Ali'i Fish Company – This place occupies a spot on the awesomeness realm.  They serve the most delicious poke bowls, grilled fish, and ahi burgers.  They have $2 tacos on Tuesdays.
North Italia – Even though this restaurant is part of a chain, its food gets rave reviews.  Locals go for their grilled cauliflower, squid ink pasta, and roasted salmon.
Breadbar – This bakery has part of its wholesale business in El Segundo but sells some products (artisan bread, apple turnover, almond turnover, blueberry danish) to the public.
True Food Kitchen – They serve healthy and delicious food such as butternut squash pizza, teriyaki quinoa, and cashew pad thai.  Mendocino Farms and The Veggie Grill serve healthy options too.
Hummus Republic –  Think about this place as the Chipotle of Meditteranean food.  You can create a bowl starting with a base of garbanzo beans, wheat, or greens.  Then, you can add ingredients such as hummus, roasted eggplant, chicken shawarma, falafel, beets, olives, cabbage, and cucumber.  I am obsessed with this place at the moment.
If you want a fancy dinner, you can head to Fleming's or Paul Martin's.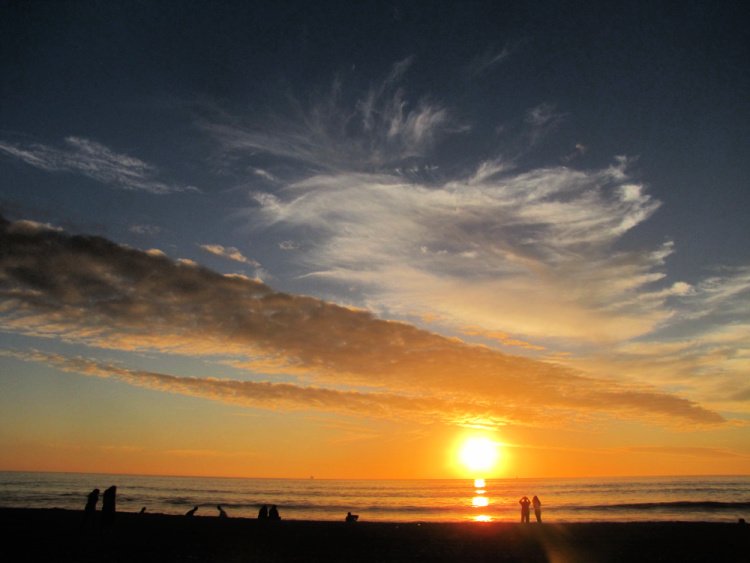 Things to Do Near El Segundo
Guys, I have tons of articles about the South Bay.  After all, this has been my home for years.
I invite you to learn more about this awesome part of Los Angeles.
If you are interested in a particular town, here are some destination-specific articles I have written:
Things to Do in Manhattan Beach
Redondo Beach Pier Restaurants
Terrific Things to Do in Torrance
Hermosa Beach: Things to Do, See and Eat
If you are a fan of nature, I encourage you to discover the beautiful Palos Verdes Peninsula, one of Los Angeles' best-kept secrets.
About El Segundo
El Segundo is located 20 miles southwest of Los Angeles in the south end of Santa Monica Bay.
El Segundo is blessed with excellent year-round weather.  In summer, temperatures reach 80 degrees Fahrenheit.  Winter temperatures oscillate around 60 degrees.
Summer is the prime season to visit the city and area.  Take into consideration that during the months of June and July we have a phenomenon where we get fog coverage until midday (we call it June Gloom).  The cloudy conditions start to clear up around 1:00 p.m. or 2:00 p.m.
The beach gets crowded during summer weekends.  I recommend arriving early to secure a parking spot. Even though the weather is pleasant all the time, some businesses observe shorter operating hours during winter.
Beach Town Gear
As I spend a lot of time on beach towns, I have my gear packed and ready to throw in the car.  Here is an idea of what I take to the beach.
Hope you have enjoyed this article about El Segundo.  Let me know if I should make any additions.
More of Los Angeles
Oh, and Los Angeles is cool too! Check out the following articles for ideas on things to do in Los Angeles.
Los Angeles Ultimate Bucket List
One Day in LA: Itinerary for First-Time Visitors
Things to Do, See and Eat in Venice Beach
More of Southern California
Ultimate San Diego Bucket List
150+ Places to Go in Orange County
What other fun things to do in El Segundo would you recommend?
If you enjoyed this article, remember to share!
Pin "Things to Do in El Segundo California" for later!