There are thousands, if not millions, of things to do in California.
The Golden State, with an area of 163, 696 square miles, truly has it all: beaches, forests, deserts, waterfalls, lakes, rivers, mountains, valleys, vineyards and beds of flowers.
Given the facts, how to start planning a trip?
Do not worry my friends! I have collected the best things to do in California from experienced travelers.  In this article, you will find some of the most exciting activities to do in the state.
Get ready since this is going to be a fun ride!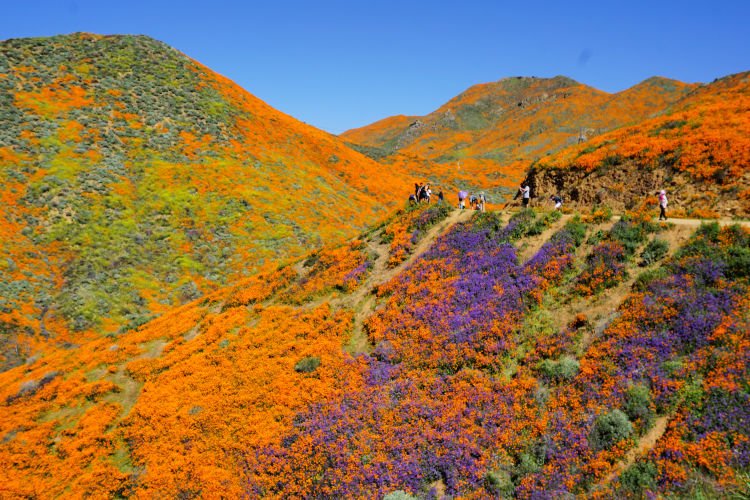 Things to Do in California – Northern California
There are always going to be differing opinions on how to divide California. For this article's purpose, we are assuming the northern 48 counties of the state compose Northern California.
Drive Around the Redwoods
By Pamela Iorg from Travel Hacking Mom
One of the biggest tourists draws to the Northern part of California is the magnificent Redwood Trees the area is known for. One of the best places to see them is driving through the Avenue of the Giants. It is a 31-mile section of highway 101 that starts near Phillipsville, California in the south and ends at Stafford in the north end. If you stop at the entrance to Avenue of the Giants, you can pick up a brochure that will tell you about different places to stop and safely view the trees.
This two-lane road winds through Redwood National Park, with the Eel River at its side. It will be impossible to keep your eyes on the road while gaping at these awe-inspiring trees. Plan to pull off and enjoy them outside of your car. You can even drive through a huge tree near Myers Flat. The Drive-Through Tree will cost about $8 to go through but is totally worth it – when else will you have the experience of actually driving through a huge Redwood tree?
Lady Bird Grove (named after Lady Bird Johnson) is a great place to stop and wander through the Redwoods. It can be a quiet, majestic, and almost spiritual experience. The sheer beauty of these giant trees and the gorgeous scenery that surrounds them will be something you will long remember!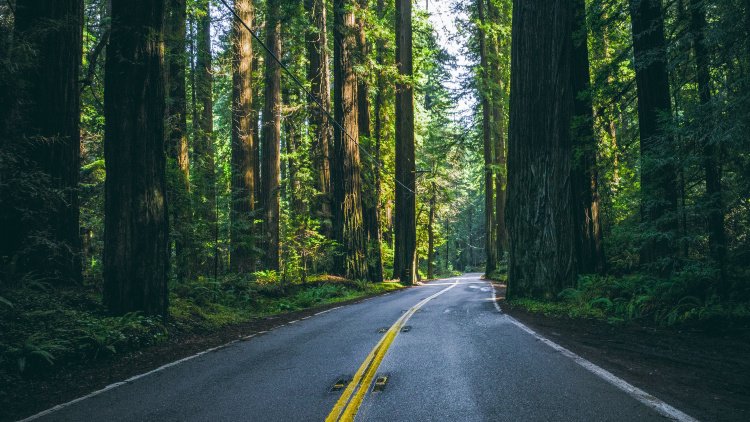 Road Trip to Mendocino from SF 
By Aswani from A Charming Escape
Mendocino is a coastal town in Northern California about 3 hours from San Francisco. It is a charming little town with cliffside trails, quiet beaches, ocean view hotels and is perfect for a weekend road trip from SF. 
The most popular places to stay near Mendocino are Heritage House Resort, Sweetwater Inn and the Stanford Inn but there are also many cute B&Bs. 
The best and fastest route to get to Mendocino is through Highway 101 and Highway 128 via Sonoma wine country and the redwood forests. Stop at the town of Healdsburg for a quick breakfast. Stroll through downtown before heading into the winding Hwy 128 surrounded by majestic redwood trees. 
Another great stop on the way to Mendocino is the underrated wine region of Anderson Valley between Boonville and the town of Navarro. This region is home to some of California's best Pinot Noir and Chardonnay wineries. 
Our favorite wineries in the Anderson Valley are Roederer Estate, Navarro Vineyards, Brutacao Cellars, and Phillips Hill Estates. Once you arrive in Mendocino, hike one of the beautiful trails in Mendocino Headlands State Park for an amazing sunset. 
Spend the next day exploring the coastal trails and visit the Mendocino Coast Botanical Gardens. It has an impressive collection of camellias, roses, dahlias, magnolias, and many more plants.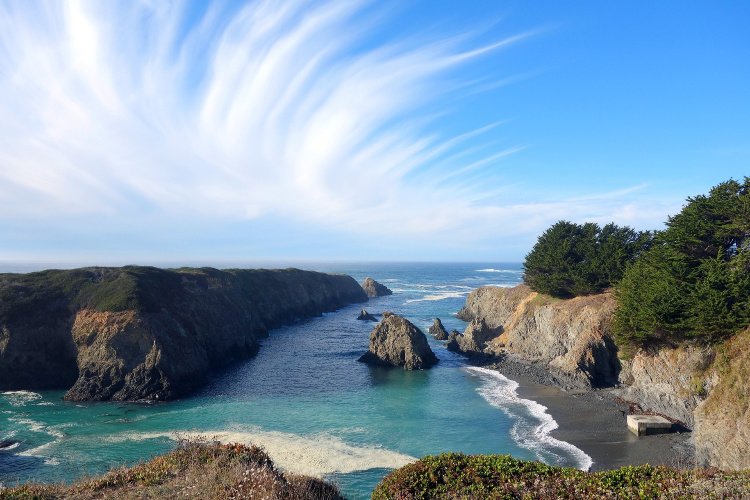 Catch Firefall in Yosemite National Park 
By Becky from Bonjour Becky
For a few weeks each February, Yosemite's Horsetail Falls becomes Firefall — a stream of red-hot lava glowing in the setting sun. It's every photographer's and sightseer's dream. 
The phenomenon begins around Valentine's Day every year —exact dates vary— and happens every sunset until March, weather permitting. Plan to stay near Yosemite at least two nights to increase your chance of catching it. The closest parking is a mile away from Firefall, so arrive in Yosemite Valley early and plan to walk a mile along the road to the best viewing spots. You'll be rewarded with jaw-dropping views of "lava" plunging 3,600 feet down the face of El Capitan. (Bonus: bring a thermos of hot cocoa and some blankets for an extra-cozy evening.) 
Firefall is a great excuse for a winter trip to Yosemite, which offers year-round hiking and epic views. Snowshoe through a winter wonderland, gaze out at the iconic Tunnel View or go ice skating with views of Half Dome before you head to Firefall in the evening. Once you've seen it, Firefall will burn bright in your memory forever.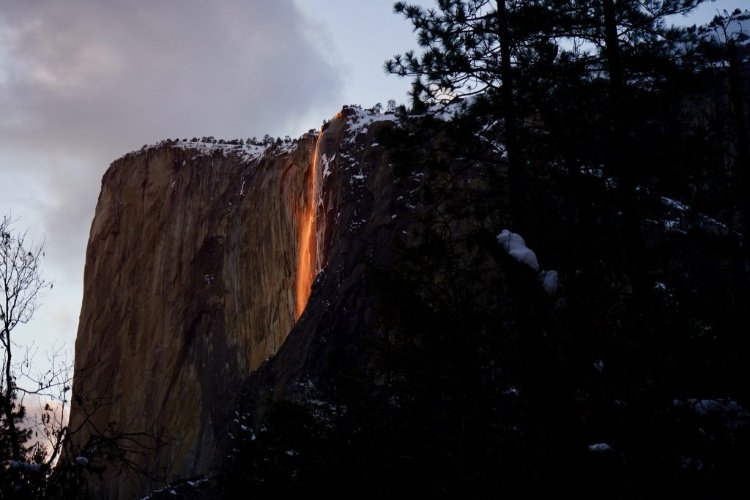 Photo by Becky
Read More: 2 Day Yosemite Itinerary
Rent a Cabin in Lake Tahoe in the Winter
By Diana from In Between Pictures
As many Californians do in the winter, rent a cabin in Lake Tahoe and enjoy the powdery white snow – perfect to snuggle up next to a fire pit with hot cocoa or wine. Lake Tahoe, nestled in the range of Sierra Nevada, is renowned for its breathtaking views and blue water – a sight that you won't be able to get enough of. 
While many people visit to hit the slopes, many also like to go to reconnect with nature and enjoy the beautiful scenery. You can go on hikes, enjoy the scenic drive along the lake, or simply relax in the cabin with a good book. 
If you want to find the best views in Lake Tahoe – though the view is amazing no matter where you go – head to Emerald Bay where you can spot the tiny island Fannette Island. There is no better way to experience this magical place than by staying at a cozy cabin by the lake.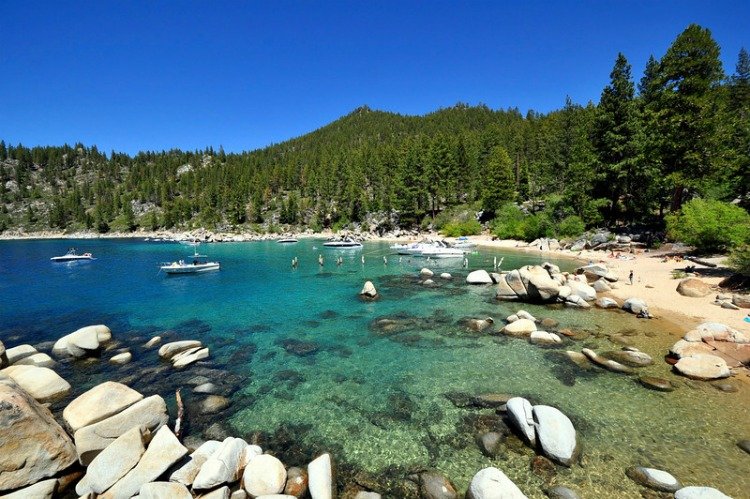 Read More: Lake Tahoe in Pictures
Taking the boat to Alcatraz Island
By Jo From Discover Discomfort
Alcatraz Island (known colloquially as "The Rock") is just off the coast of San Francisco Bay and is a must-visit if you're in Northern California. It's very popular and tickets usually sell out months in advance, so make a reservation well ahead — especially for weekends.
Alcatraz Island was turned into a prison in 1934. While it was in operation it was home to the most notorious criminals at the time, including Al Capone, and "Bird Man" Robert Stroud.
The conditions of the island — its freezing temperature, turbulent waves, and sharp cliffs — made the prison well known for being impossible to escape from… unless you believe the legends!
You take a 20-minute tour ferry to the island and then can explore freely, but I'd also recommend the 40-minute audio tour. 
This audio tour was hands-down one of the most engaging ones I've ever experienced. The narration and the dramatic reenactments give you a glimpse into what life must have been like for the prisoners. You can even take a night tour if you're looking for an extra spooky vibe.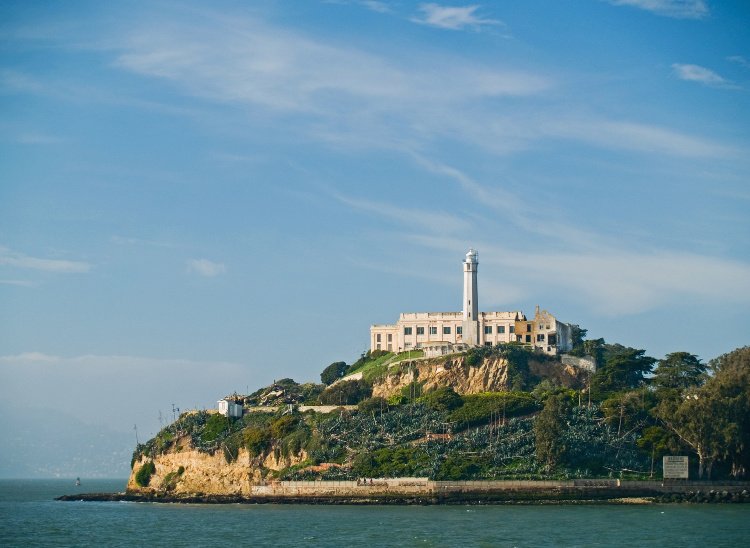 Read More: San Francisco Itinerary: 1, 2 or 3 Days in the City
Walk Telegraph Hill and Coit Tower
By Rachel from Rachel Ruminations
The hills are what make San Francisco a particularly beautiful town: the views of the sea or the bay, the sight of those long, straight downhills that filmmakers so enjoy for chase scenes.
Topped by art-deco Coit Tower, Telegraph Hill is a particular joy to climb on a free afternoon. Starting from Washington Square Park, the walk up is pretty,but steep. You will be rewarded by the phenomenal view of the city at Coit Tower's base, and you can see an even better view if you take the elevator to the top. Make sure to check out the Depression-era murals on the inside of the tower's ground floor even if you don't go up.
The walk downhill is even prettier than the walk up, if that's possible. The long Filbert Street steps lead all the way down to sea level near Fishermen's Wharf, where you'll undoubtedly meet the tourist throngs. Take your time on the steps, though, and enjoy the lush Grace Marchant Garden and the narrow "streets" leading off on either side. To learn more about this walk, read Coit Tower & Telegraph Hill: An unmissable walk in San Francisco.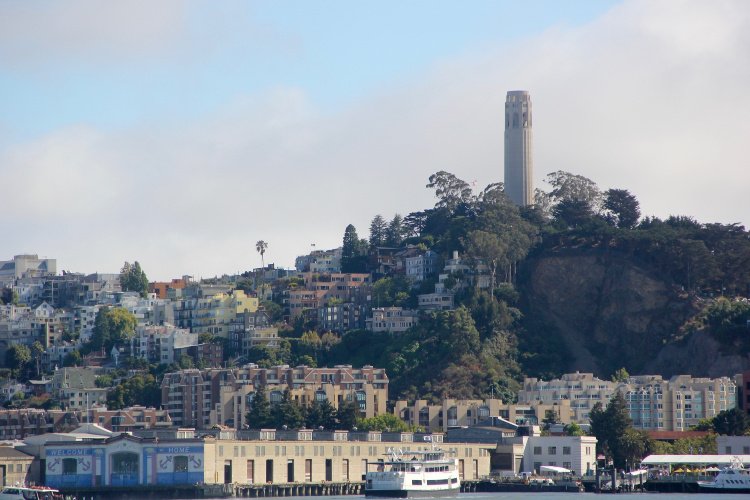 Ski Lake Tahoe
By Christina from Travel2next.com
A year-round outdoor playground with amazing beaches, 12 fabulous ski resorts, and miles of biking and hiking trails, Lake Tahoe is a paradise for those who love the outdoors. With soaring peaks and stunning lakes, Lake Tahoe is also a skier's parades that straddles both California and Nevada. One of the unique things about a Lake Tahoe winter is you can ski across the border!
One of the benefits of skiing in Lake Tahoe is that the ski areas are within easy reach of one another and you can try several ski resorts in one trip.  Sierra at Tahoe has some of the best tree skiing and plenty of powder. NorthStar is an excellent intermediate ski resort with a fabulous base village to hang out at the end of the day.
Sugar Bowl is the most convenient resort to get to if you're coming from San Francisco Bay Area. It has a mid-sized ski area and is excellent for families. Alpine Meadows and Squaw Valley are two ski areas covered under one lift ticket. Squaw Valley hosted the 1960 Olympics and is a favorite of many professional skiers. The fifth-largest ski area in North America has a fun party atmosphere is Heavenly Mountain Resort, which has plenty of terrains.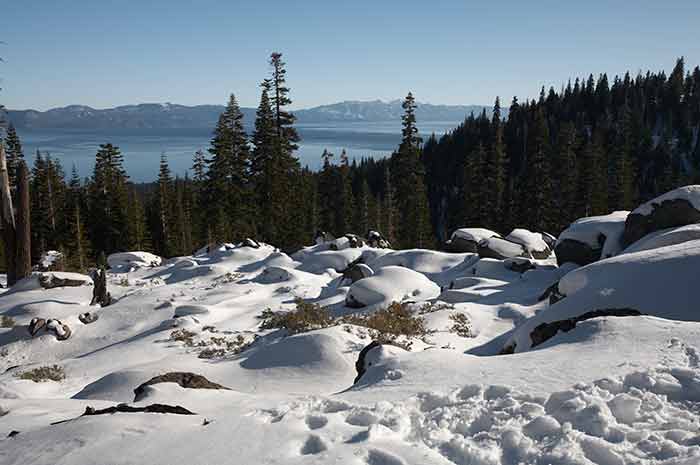 Photo by Christina
Read More: Drive Around Lake Tahoe
Bike Across the Golden Gate Bridge
By Luda from Adventures with Luda
If you're traveling to San Francisco and looking for a fun (and adventurous) activity, rent a bike and get to pedaling across the Golden Gate Bridge! 
I recommend this for three main reasons: you'll see amazing views of the San Francisco bay, work off some calories (psst – Japantown has some pretty great restaurants!), and you can explore other cities. 
There are plenty of places to rent a bike, but I recommend picking a company in the Fisherman's Wharf neighborhood since it's closest to the Bridge. The 20-minute bike ride over to the starting point will take you through some fairly flat streets, and you can stop near Crissy Field if you'd like to take a few photos of the waterfront.
When biking across the Golden Gate Bridge, it's important to note that there are two sidewalks: one is for pedestrians, and the other is for bikers. If you don't know which one to take, just take a look at where everyone else is going or ask one of the employees at the concession stand.
If you're flexible on timing, you can bike all the way across the bridge and explore the neighboring town of Tiburon. This cozy little town is famous for its quirky boutiques, grassy parks, and scenic waterfront. If you plan to make the trip to Tiburon, ask the bike rental employee for a bicycle lock, as there are plenty of bicycle "parking" near the waterfront.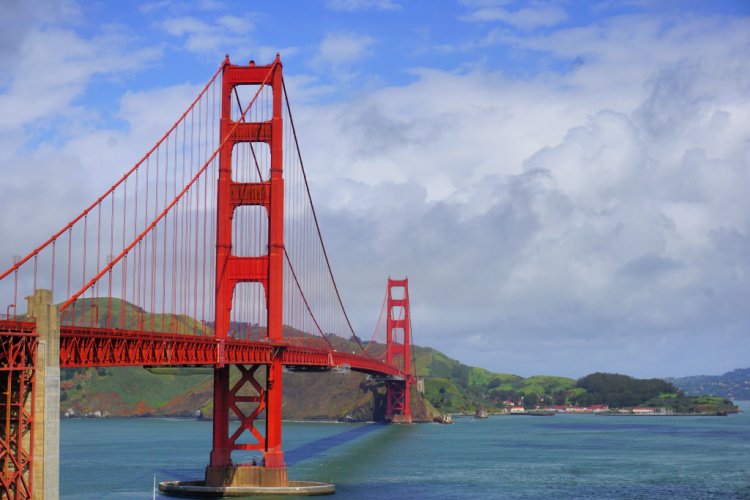 Read More: Los Angeles to San Francisco Drive
Visit Sequoia National Park
By Hannah from Getting Stamped
Located in California's southern Sierra Nevada mountains is the beautiful Sequoia National Park that is definitely worth checking out. We like to make a stop at this park when we are road tripping through California! 
Besides the beautiful scenery and hikes, this national park has two main attractions you must check out when you're here. It is known for its huge sequoia trees, most notably General Sherman, which is the largest tree in the world. It's truly a sight to see – make sure to get there early to avoid the crowds. 
The Tunnel Log is another spot to see. In 1937, this massive tree fell across the Crescent Meadow Road. Instead of removing the tree altogether, a large tunnel was cut through the fallen tree. The opening is wide enough for a car to drive through. We also got to the Tunnel Log early in the morning and had the sights all to ourselves!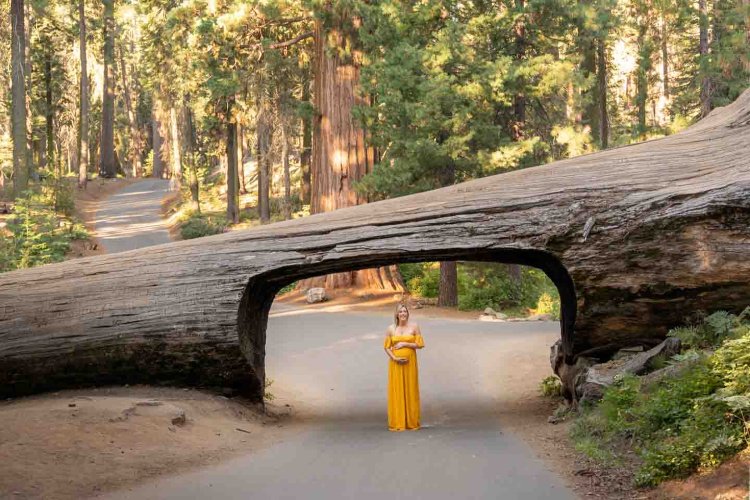 Photo by Hannah
Book a Spot at the Sonoma Wine Trolley
By Taima from Poor in a Private Plane
If you are looking for a unique way to discover Sonoma then check out the Sonoma Wine Trolley. 
The tour begins in downtown Sonoma which is a great place to grab a bite before starting your wine adventure. Grab a bite at Sunflower Cafe and then make your way to Sonoma Plaza where you will board your wheels for the day.
The wine trolley is a replica of a vintage California Street Cable Car used in San Francisco in the early 1900s.  It's an excellent way to experience Sonoma Valley in the open-air trolley.
The tour will take you to four different wineries with a stop for lunch. At one of the wineries, you will be served a picnic lunch catered by The Girl and The Fig, one of the best restaurants in Sonoma. 
Once you have visited all four wineries the tour will drop you back off at Sonoma Plaza where you will have your pick of places to have dinner before turning in for the night.
Whether it is your first time visiting Sonoma or you're looking for a new way to experience Sonoma, the Sonoma Wine Trolley is a truly unique and fun experience.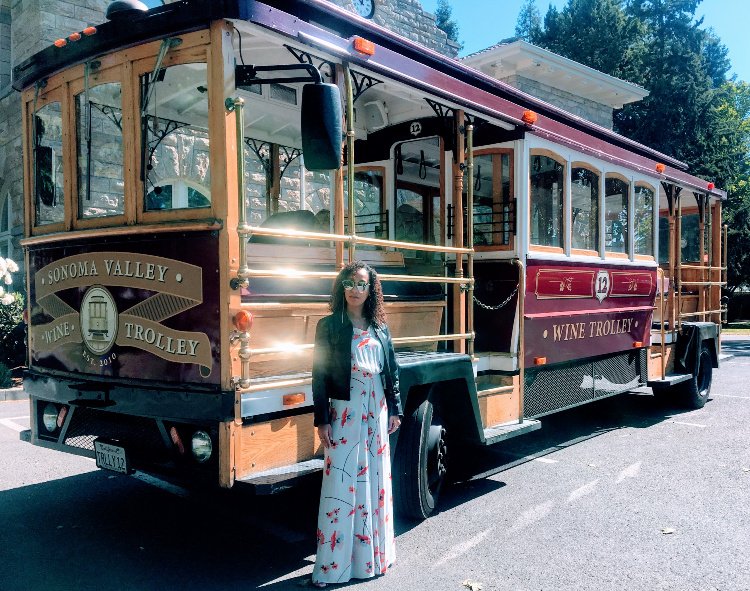 Photo by Taima
Taste Craft Beer at the Russian River Brewery
By Derek from Robe Trotting
Napa and Sonoma valleys are rightly world-renowned for the vineyards, but one of my favorite stops in Sonoma valley was actually one of the best craft breweries in the world. Russian River Brewing Company has become world-famous for its Pliny the Elder and Pliny the Younger IPAs, hailed by many aficionados as the best beers in the world (Pliny the Younger is brewed once a year and is an especially hot ticket to enjoy). But they offer more than just IPAs, as their sours (named Consecration, Supplication, and Temptation) are world-class.
Russian River now offers two locations in Sonoma Valley, including their original taproom in Santa Rosa and a new brewery and brewpub in Windsor. The Santa Rosa location can get packed in evenings, but they offer excellent pizzas and wings to pair with the beers. The Windsor location has a little less traffic and offers a broader menu, plus you can take a tour of their brewery.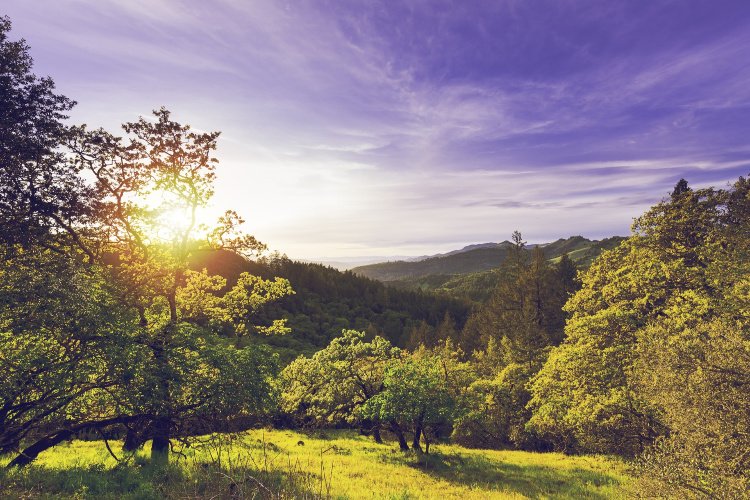 Visit the Mystery Spot
By Rosie from Popcuria
The Mystery Spot is a fun and quirky addition to any  California trip and a great activity for all ages. This classic roadside attraction is now a California Historical Landmark and worth a stop on any drive up Highway One. Tucked away in the redwoods just outside of Santa Cruz, CA, the Mystery Spot is home to strange gravitational anomalies that will make you question your own eyes.
Take the Mystery Spot's guided tour and experience this supernatural phenomenon for yourself. Your tour will take you on a whimsical walk through the redwoods where the basics of physics do not seem to apply. Within the confines of the Mystery Spot, balls roll uphill instead of down and your friends and family appear taller and shorter than in real life. Take Instagram-worthy shots of your friends leaning off tables at unnatural angles inside the Spot's topsy-turvy house. Snag the Mystery Spot's bumper sticker at the end of your tour to commemorate your time at this iconic roadside pitstop.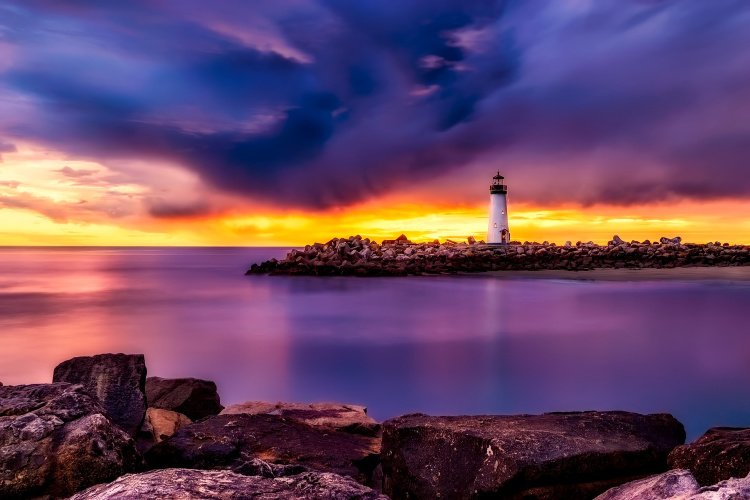 Read More: Santa Cruz Boardwalk in Pictures
Hold a Baby Goat and Eat Cheese
By Constance from Adventures of Panda Bear
Harley Farms in Pescadero, CA is a goat dairy farm located off of the northern California coast between Half Moon Bay and Santa Cruz. The farm has a variety of animals including chickens, a donkey, guardian llamas, Anatolian shepherds, and of course, goats. All of the animals on the farm are working animals, the goats, in particular, provide milk for goat cheese. 
The farm's dairy produces a variety of award-winning goat cheeses ranging from plain to cranberry walnut and garden chive and more. The cheeses alone are well worth the visit!
The best thing about visiting Harley Goat Farms is their baby goats. Take a farm tour during the spring months after the baby goats, or "kids" as they're called, are born. Then, you'll be able to see and hold a baby goat! The farm tour is also super informative and you'll learn a lot about how to hold a baby goat, the farm's operations, animals, and their cheese. The highlight of it all are definitely the baby goats, they are too cute!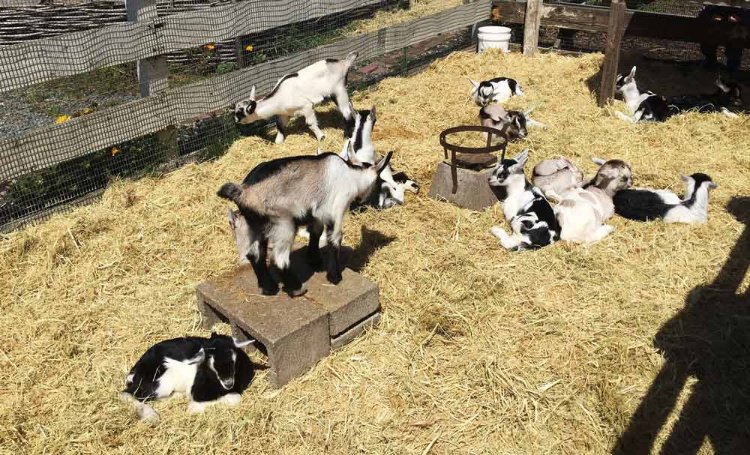 Photo by Constance
Stop by a Hot Spring
By Athul from Our Backpack Tales
Surrounded by the Sierra Nevada Mountains and the Glass Mountain Ridge in California is the Crowley Hot Springs also known as Wild Willy's Hot Springs. You can reach the trail close to US 395 by taking the Benton Crossing Road. The Crowley Hot Springs are open 24 hours a day and it is absolutely free.
From the parking lot, you can see an elevated wooden walkway. A short walk of around 0.32 km through the beautiful backdrop of mountains is an amazing experience. The walkway slopes slightly downward and ends almost abruptly by the pools. It is about 10 feet wide and 3 feet deep, and you can easily take a dip in it!
This hot spring contains one small and one large pool. The temperature in these pools can vary from 95 to 105 degrees. The bigger pool can accommodate a dozen people but the small pool can accommodate some. The area surrounding the pool is stunning with mountains and grasslands in the backdrop. There are few options for camping in the surrounding area. These hot springs are in a fragile ecosystem so all should follow leave no trace behind the policy to keep them clean.
Things to Do in California – Central California
Here are some of the things you can do around California's Central area.  If you ask me, this is one of the most thrilling parts of the state.
Drive Around  Big Sur
By Dhara from It's Not About the Miles
Driving the Big Sur stretch of the Pacific Coast Highway between Carmel and Ragged Point should be high on your list of things to do in California. Considered one of the most scenic coastlines on the planet, the drive gives you the opportunity to enjoy magnificent views of the Pacific Ocean and the rugged Central California coastline.
Just a little over 75 miles in length, Highway One hugs the water for most of this route. Where it does not, for short stretches, you will drive through towering redwoods or bucolic countryside. There are numerous pullouts where you can park and enjoy the views at leisure, and take lots of photos.
Some of the best places to stop on the Big Sur Coast drive include Point Lobos State Park, just south of the quaint village of Carmel-by-the-Sea, the very wild Garrapata State Park, with hiking trails if you want to stretch your legs, and the historic Bixby Creek Bridge is considered an engineering marvel.
Drive the road in late spring after the rains are over, and you will see gorgeous wildflowers along the road. The hills are green at this time as well, and look gorgeous against the blue of the ocean.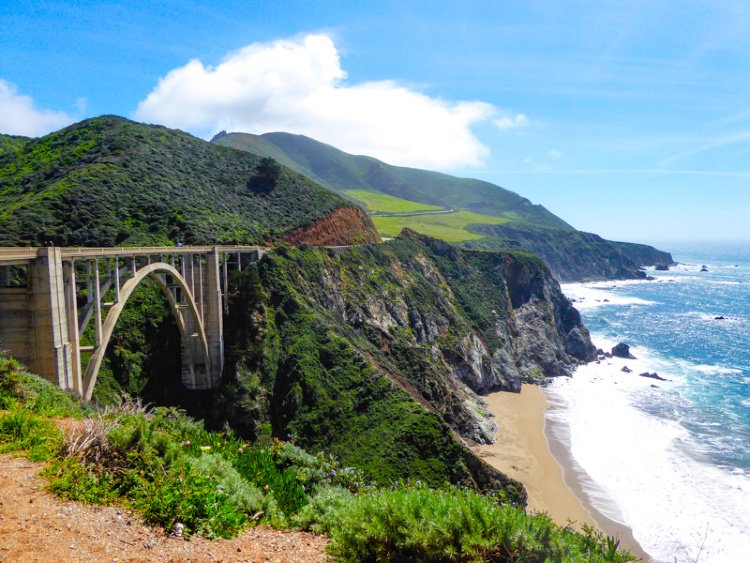 Photo by Dhara
Ride a Buggy at the Oceano Dunes
By Sharon from Daily Dream 360
If you are looking for a little adventure on the beach, you may want to consider a dune buggy ride at Oceano Dunes State Park, which is located 3 miles from Pismo Beach. This activity is a great add-on when visiting the San Luis Obispo region of California.
You will find plenty of Dune Buggy rental companies just outside the state park entrance. Once you complete a vehicle orientation, you'll be driven to the site within the state park and get set up with your vehicles. Your tour operator will offer directions, a map and will guide you to the area where you are allowed to drive your buggy. The park has a designated area for off-road vehicles and several restrictions with regards to speed.
What I loved about the Dune Buggy ride was that I was able to choose my level of thrill. Some of the Sand Dunes were very high, and there was a high risk from coming down from a dune and getting stuck before moving back up another.
For thrill-seekers, there is plenty of challenging dunes to conquer. For those less adventurous, there were some smaller hills and the very scenic ride along the ocean.
Photo by Sharon
Read More: Things to Do in Pismo Beach
Things to Do in California – Southern California
This is the part of the state I call home.  After more than 15 years of living here, I am still discovering new places.  Check out the super fun recommendations below!
Road Cycle in Santa Barbara County
By Clare from Epic Road Rides
If you fancy a spot of road cycling, Santa Barbara County in Southern California is a fantastic place to do it. It's a beautiful region that's warm and sunny for much of the year. Winters tend to be short and mild. 
Head to the Santa Ynez Valley and you'll find quiet rolling roads that take you through gorgeous vineyards and pretty ranches with wide open fields dotted with well-groomed horses. 
In the village of Solvang, you'll find an excellent bike shop that can fit you out with everything you need (you can rent too) and set you off to explore the countryside. 
There are around 120 wineries in this area, clustered around the pretty towns and villages of Solvang, Los Olivos, and Santa Ynez. Many cyclists take the opportunity to combine cycling with a wine tour as many of the wineries open their doors to people who want to come and learn about wine and enjoy some wine tasting. 
Exploring by bike is the best way to really get to know a region, and I highly recommend the Santa Ynez Valley!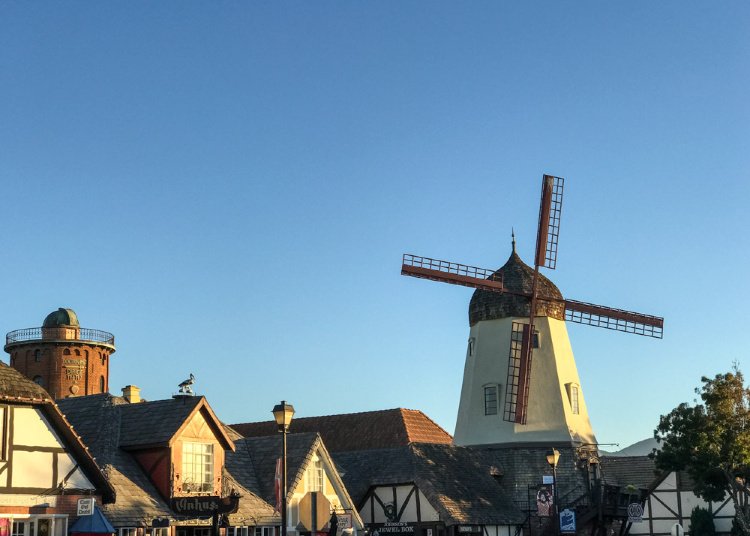 Photo by Clare
Read More: Things to Do in Solvang
Mountain Bike at Snow Summit
By Heather from  That OC Girl 
If you thought Big Bear's Snow Summit was only for winter, you got it wrong. In the summertime, the ski lifts at Snow Summit are transformed into mountain bike lifts, taking you up to an elevation of 8,000 feet and dropping you into the coolest downhill bike park in Southern California.  
Snow Summit has around 18 miles of mountain bike trails, including trails for the beginner all the way to the most advanced riders. The beginner level trail "Going Green" is the longest in the park at 2.5 miles, and is the most basic of all. It's a great idea to start with this trail to get warmed up! 
The blue-rated trails are the most fun; this is where you can really let loose and sharpen your skills. The trails rated as black diamond are the most difficult trails in the park. You will find built-in features like jumps and berms, but most of the time you can bypass those features if you are not up for the challenge. 
Get some practice in at the Base Area to improve your skills before attempting those difficult trails! 
Day or season passes are available and the park is open to all – kids and adults! Open and closing dates.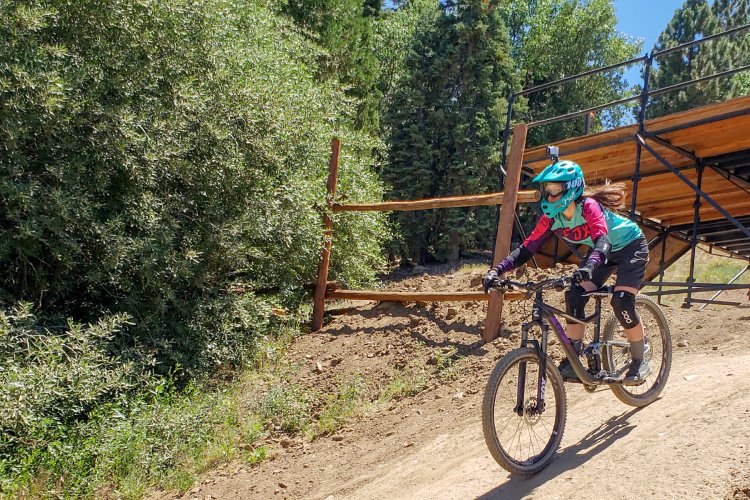 Photo by Heather
Read More: Big Bear Weekend Guide
Dive the  Channel Islands
By James from Travel Collecting
One of the top things to do in California is to dive the Channel Islands.  There are eight Channel Islands off the coast of Los Angeles and Santa Barbara. Five of them make up the Channel Islands National Park.  
The largest, Catalina Island, has places to stay and shore dives, as well as boat dives, are available.  However, you can take day trips straight from just north of LA (Ventura Harbor) to Anacapa Island and just south of LA (San Pedro) to dive sites around Catalina.  Dive boats also leave from Santa Barbra to the northern islands, though these are further offshore. 
The main attraction is diving the Californian giant kelp forests.  Kelp stretches from the sea bed up more than forty feet to the surface, creating a magical forest to swim through.  Winding your way through a thick screen of golden kelp is an incredible experience.  
The kelp is home to cheeky seals and sea lions that zoom out of nowhere and right up to your mask, as well as bright orange garibaldi fish.  This was one of my favorite dives from the many I have done around the world. It also makes a nice contrast to the other more urban things you can do in Los Angeles.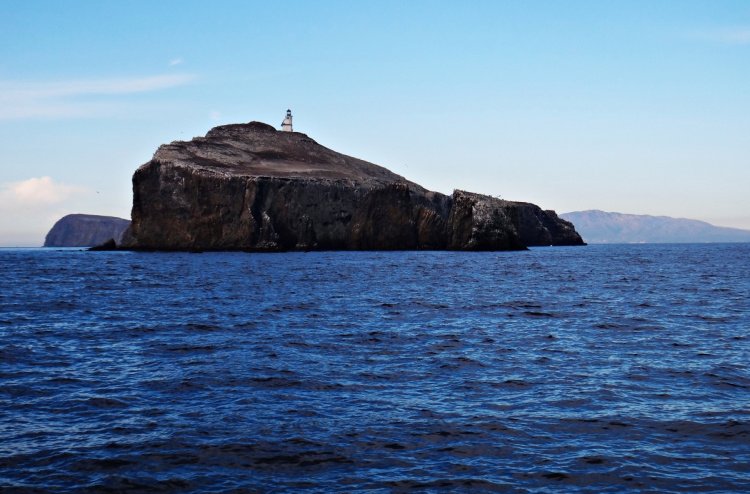 Photo by James
Hike to the Hollywood Sign
By Caroline from Pictures and Words
Few things scream LA more than the glitz and glamour of Hollywood and the movie industry. One of the coolest things to do in California is to hike up to the Hollywood sign, one of the most iconic sights in LA.
Technically, the sign itself is blocked off (and don't even try to jump the fence) so you are hiking to right behind and above the sign. Still,  this is the closest you can get to the sign being able to get so up and close to the iconic monument is such a cool experience!
The hike starts inside Griffith Park, from where you can take the Brush Canyon Trail. It is a 6.5 mile out and back hike and is rated moderate difficulty with an 1100 foot elevation gain. Allow about 2 1/2-3 hours to complete the hike. Also be aware that there is hardly any shade on the trail and it tends to get really hot, really fast, so be prepared and carry lots of water with you.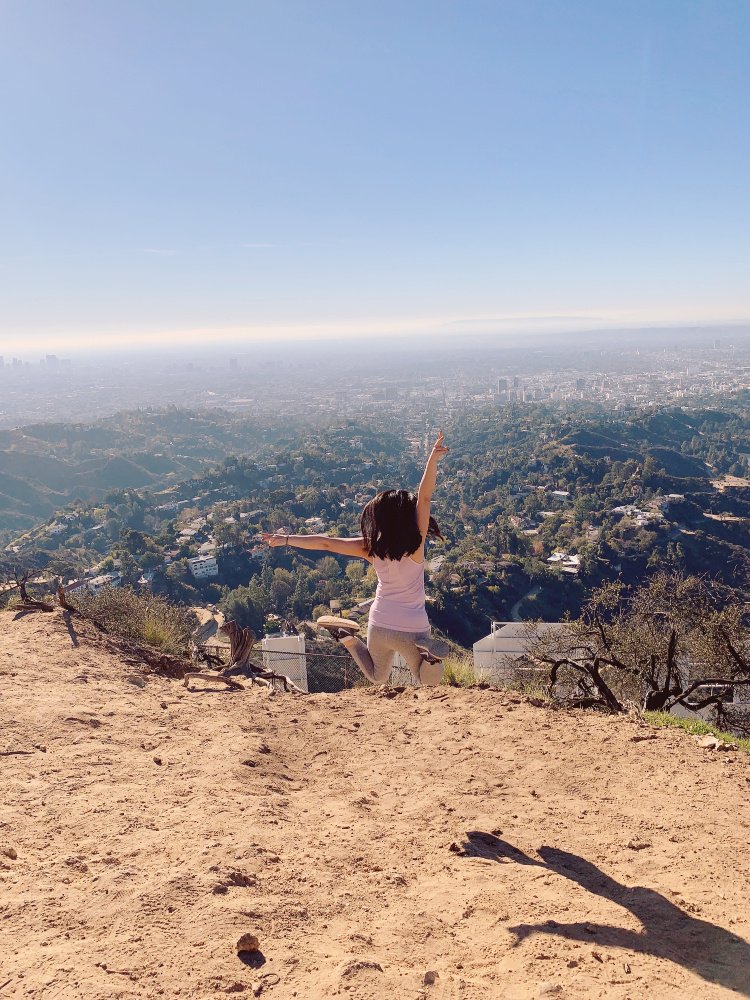 Photo by Caroline
Read More: One Day in LA: Itinerary for First-Time Visitors
2 Days in Los Angeles: Downtown-Based Itinerary
Self-Guided Multicultural Tour of Los Angeles
LA is incredibly diverse. There are people here from every corner of the Earth and LA is happy to give each culture its due. 
Tim and I once went to 3 cultural events in a single weekend – and we weren't even trying hard.
On Friday night we went to a chamber music concert at the big Downtown Library. On Saturday night we were in Hollywood to see Amadou and Mariam, a blind couple from Mali who rocked the Afro-pop scene at the El Rey Theater. And on Sunday we were in Chinatown for a big cultural celebration.
There is no single recipe for doing a cultural tour of Los Angeles. There are just too many options. But here are some places to look so you can put together your own multicultural tour of Los Angeles.
There are neighborhoods throughout the city like Little Tokyo, Olvera Street, Little Ethiopia, Little Bangladesh, and Chinatown, just to name a few. Some of them are a bit touristy, but still fun and there are also many unnamed enclaves where various cultures flourish. They often hold festivals as well. And Long Beach seems to have a festival for something every other week. Keep an eye on local calendars.
There are also exhibits and performances exploring different cultures all over town. The Craft and Folk Art Museum on Wilshire almost always has something culturally unique going on, as does the Fowler Museum on the UCLA Campus. You can also check out the USC Pacific Asia Museum in Pasadena. Again, to name just a few.
Then there are the performances, like Amadou and Mariam we mentioned above, or Prince Diabate whom we saw in some tiny club in Santa Monica. One of the best places to look for these more eclectic events is the LA Weekly.
LA's multiculturalism is one of its most awesome features and it's something not to be missed if you're visiting the city. It's easy to stack events that are near you or that suit the dates of your visit. 
It's LA. There's always something going on!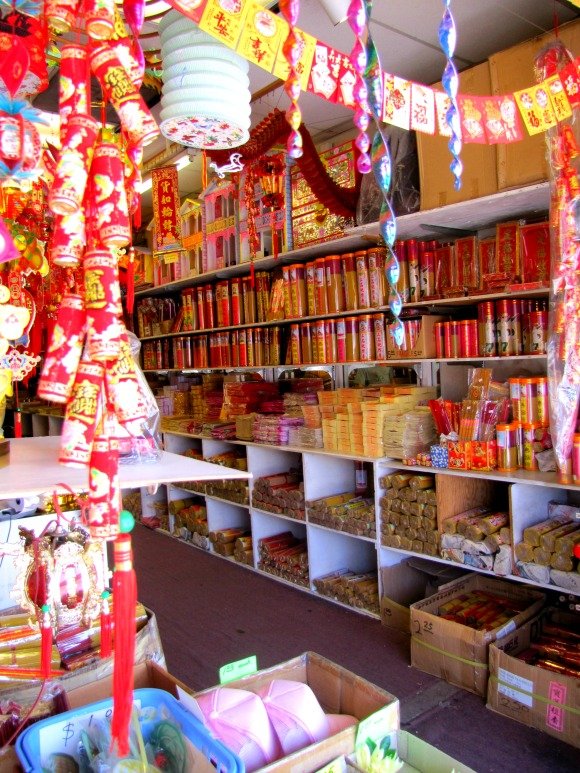 Hike in Joshua Tree National Park
By Julie from Family Travel Lifestyle
While California is famous for National Parks like Yosemite and the Redwoods, one of our lesser-known parks, Joshua Tree, offers fantastic hiking in a unique desert environment. Located in southern California – just east of Palm Springs, and less than a 3-hour drive from San Diego – Joshua Tree offers numerous trails at every level of hiking. 
What I love about Joshua Tree is that it isn't as crowded as many other parks and it's smaller which means you can do a one-day visit and still get in some great hikes and really feel as though you saw the park. Also, this park offers a lot of loop trails, which I tend to prefer the 'out and back' trails. 
One of the most popular and can't-miss trails in Joshua Tree is the Skull Rock loop. It's pretty easy, good for all levels including children, and you get to see the famous and giant Skull-shaped boulder. There's a great kids' nature walk called the Discovery Trail that's less than a mile if you have really little ones. The bigger hikes offer a great variety of sights. 
There are several hikes up to different peaks, with outstanding views of the mountains and desert. You can hike out to a palm tree oasis or walk through the boulders and include a little scrambling on your hike. The one thing to watch out for is the heat – it's no joke at Joshua Tree, so come prepared and enjoy!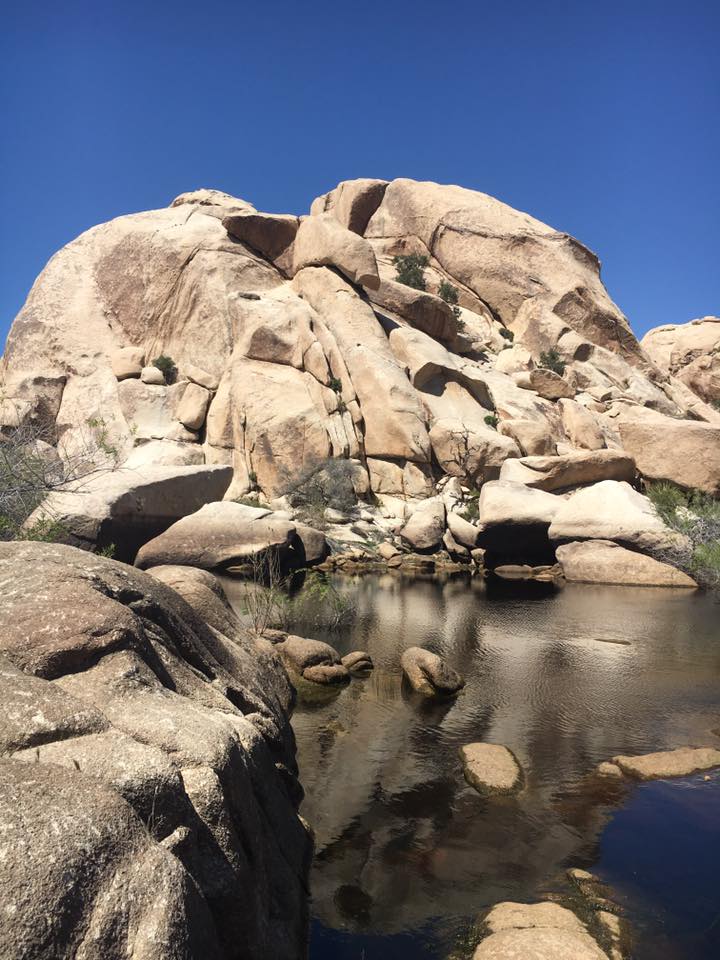 Photo by Julie
Visit the Sunny Jim Sea Caves
By April from SoCalFunFamily
La Jolla is known for the locals who hang around the beach. And no, I am not talking about the hodads, you know, non-surfers, but the friendly seals lounging right there on the sand. It's also known as an incredibly fun family area, for its good food, and having the coolest sea caves. 
However, there is only one cave you can explore without a kayak.  And that cave is only accessible through Sunny Jim's Cave Store. From the exterior, it looks just like any other beach themed gift shop, but upon further review, you might see the long dark tunnel leading what looks like directly into the ground. 
This is the access to Sunny Jim's Sea Cave, which was dug out in 1902. To reach the bottom you will pay $5 for adults, and $3 for children, walk down 145 dark, narrow stairs and come out on a damp wooden platform to take in the waves and views from below. This hidden gem is a unique experience if you are in the area. But, make sure to mingle with the locals on the shore below and check out the free, smaller caves right there as well.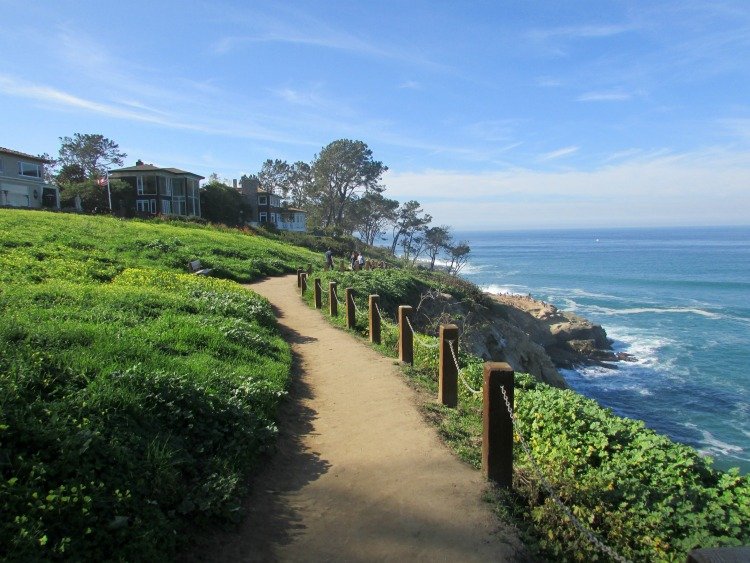 Read More: One Day in San Diego
Pedal Boat At Lake Murray
By Martina from Stack Your Dollars
One of the best and most relaxing things to do in sunny San Diego is to take a ride on the water at Lake Murray. On a hot day, getting on a pedal boat is a great way to get a nice breeze and cool off. You'll also be putting those leg muscles to work and getting in some fun exercise!
Lake Murray is a 171-acre reservoir with a 3.2-mile shoreline; it can be found on the border of San Diego, La Mesa, and Santee. To rent the pedal boat, you have to go into the concession stand by the parking lot. It costs about $15 to rent per hour, with an additional $15 for a deposit. The boat fits about 3 adults or 2 adults and 2 children. This low-cost activity is a great way to get out and have fun. It allowed my family to stick to our very frugal budget. 
If you would prefer, there are also kayaks, canoes, rowboats, and motor boats. However, the pedal boat is my favorite because it also has a canopy to block the sun!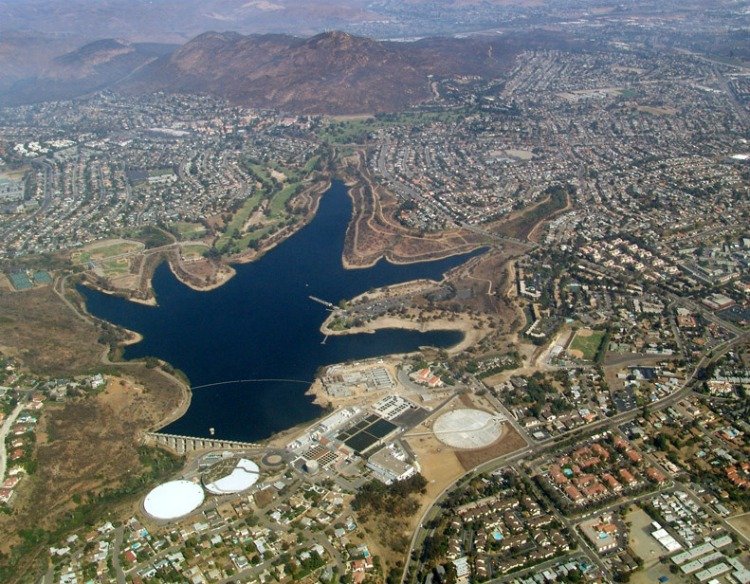 Whale Watch in  Newport Beach
By Rebecca from KwaFare
One of the most thrilling outdoor experiences you can have in California is to get up close and personal with some of the largest animals on earth. Whale watching in Southern California can put you right in the migratory path of humpback, minke, fin and gray whales. Even orcas are spotted from time to time, as well as sperm whales and blue whales, the largest animal to have ever lived. 
An excellent spot for whale watching in Newport Beach, which is only about an hour from LAX airport or downtown Los Angeles. Newport Beach is a cozy community where you'll find Balboa Pier and Island and some great beaches. 
My go to whale watching company here is Davey's Locker. And for good reason. First, they regularly have sales for their whale watching tours on Groupon. So, for about the price of a movie ticket you can take a front-row seat to these magnificent creatures for over a couple of hours.
But what I really enjoy is hearing the excitement of the crew every time we get to see a whale out at sea. This testifies to just how electrifying it is to witness these deep-sea giants in their natural habitat. Despite how many times they get to see them, every time it's a thrill. And the thrill is definitely contagious.
You just never know what you are going to see when you get out on the boat. However, if you want to up your chances of sighting whales go out during their migration times. In general, winter and spring are great times to see gray whales, humpback and minke whales. And summer and fall are ideal for blue whales, finbacks, orcas and sperm whales.
So whether you find yourself in the middle of a pod of hundreds of dolphins or next to an enormous blue whale, this is one of those things to do in California that is not to be missed!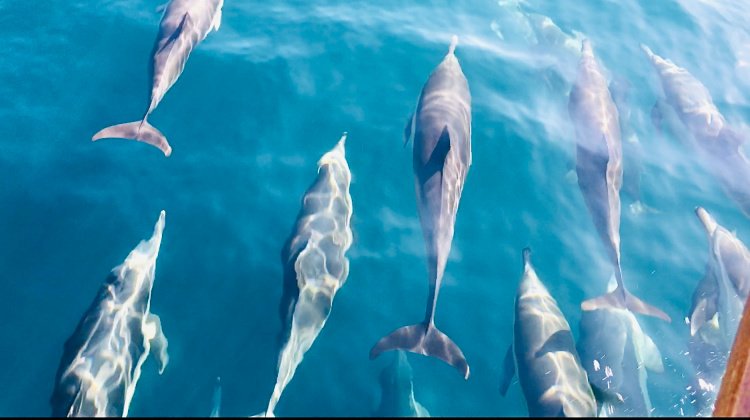 Photo by Rebecca
Visit the Center of the World
By Theresa from The Local Tourist
Just inside the border in the southeast corner of the state, you can put your toes on the officially designated Center of the World. 
Felicity, California, is home to the Museum of History in Granite and the Center of the World and is a destination worth a visit that's a whole lot less kitschy than it sounds. In 1985, Jacques-André wrote a children's book titled "Coe: The Good Dragon at the Center of the World." Somehow, this Frenchman and Father of American Parachuting convinced the Imperial County Board of Supervisors and Institut Géographique National, the French Mapping Agency, that property he owned in Imperial County should be declared the Center of the World.
You can visit this town, population two, and not only make a wish inside a pyramid but also browse granite tablets etched with history. They're designed to last 4,000 years and the goal is that they'll preserve the entirety of humanity for millennia to come.
It's a quirky destination with a noble promise, and should definitely be on any southern California itinerary.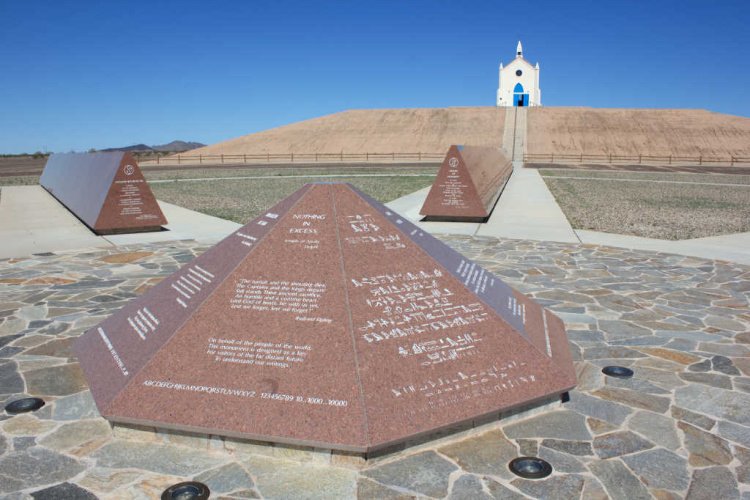 Photo by Theresa
ATV in the Imperial Sand Dunes
By Kay from The Awkard Traveler
It isn't general knowledge, but California has sand dunes. Some of the best California sand dunes are found in Southern California. Specifically, the Imperial Sand Dunes State Park right near the border of Mexico. Winter is arguably a better season to visit, especially when summer temperatures can easily reach over 110F. But that also means winter is the busiest time to visit. 
So, pick your poison. From San Diego, the drive is about 2.5hours, 2 hours from Palm Springs, and 3 hours from Los Angeles, making the Imperial Sand Dunes an easy day trip if you do not want to stay nearby. However, there are camping and RV options at the state park! 
To enter the park, permits are required from October 1 through April 15 each year. Permits are $35 per week in advance and $50 per week if purchased onsite. Season permits are $150. America the Beautiful National Park pass also counts for this park. 
Once you are all settled into the park, you're ready to ride! But before you get into your off-highway vehicle (whether it is ATV or a bike, or other), make sure to remember the basics. Wear a protective helmet, pay attention to "closed to vehicle signs," and tall visible red flags are REQUIRED on your vehicle for visibility and safety!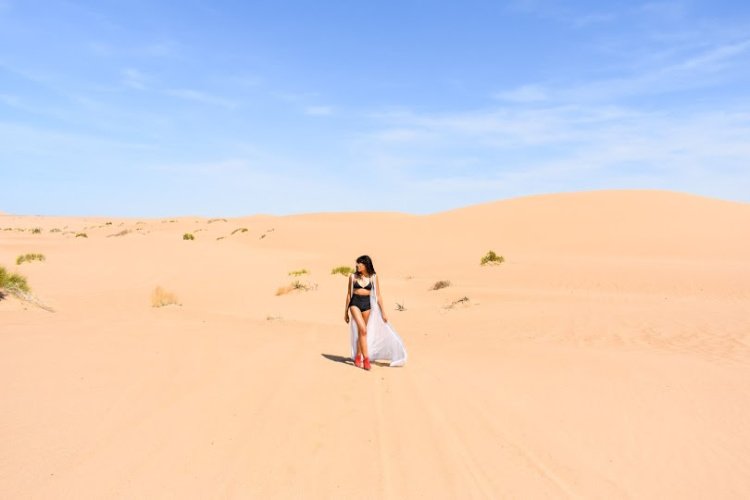 Photo by Kay
There you have it! Tons and tons of ideas on things to do in California.  Hope you find this article useful when planning your next getaway!
More of California
Los Angeles Ultimate Bucket List
Weekend Getaways from Los Angeles
Ultimate San Diego Bucket List
150+ Places to Go in Orange County
Places to Visit in Santa Barbara
What are your favorite things to do in California? Let me know in the comments section below.
Pin "Things to Do in California" for later!