Beach and outdoor lovers, here is a massive list of fun things to do in Dana Point, California (Orange County)
California has its good share of beach towns.  I mean, how many beach towns can you fit in 840 miles of coastline?  Maybe I should say, California has a massive share of beach towns.
As you can imagine, some coastal spots are more popular than others.  But, you know me.  I am a person who loves to explore every single inch of the coast.  That preference has gotten me to some incredible places.
Recently, I decided to get deep into a place I have touched briefly before.  That place is Dana Point.  This beach town in Orange County is not as famous as its northern neighbors (Huntington Beach, Newport Beach, and Laguna Beach) but, believe me, it packs a punch.  I would not blame you if you blurt out: "Oh my, why I have not visited before?" while there.
So, today we are taking a look at all the best things to do in Dana Point.
Please note: This article contains affiliate links, meaning I may earn a commission if you make a purchase by clicking a link. Of course, this comes at no extra cost to you and helps me to keep offering solid information to readers.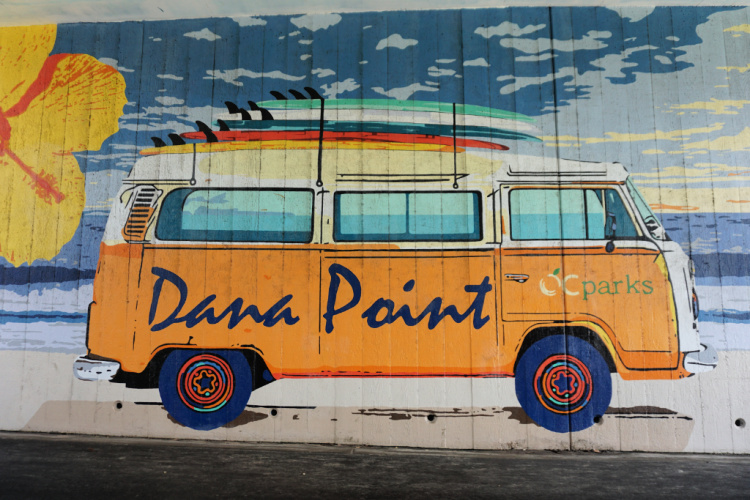 Things to Do in Dana Point
Dana Point is a fairly large city with tons of attractions.  There is a lot to see, do, and eat here.  A day or two may not be enough to see it all.  Hey, that is good! You can always come back for more.
Go to the Beach
It is obvious that my first recommendation is to visit the beach.  The thing is that you are spoiled for choice in Dana Point.  Below, I am discussing how to spend your time at each of the beaches located in the city.  And, yes, I believe you should check out all these beaches.  You are going to give me the reason when you see the photos.
Salt Creek Beach
Salt Creek Beach is a great place to swim, sunbathe, surf, and tidepool.  Facilities include restrooms, showers, potable water fountains, and a cafe open during the high season.
The fascinating thing is that this beach is located "between" two of the most glamorous resorts in Southern California: the Monarch Beach Resort and the Ritz Carlton, Laguna Niguel.  If you cannot afford to stay in one of these, at least you can pretend to be living the luxury life while walking around.
As a matter of fact, the northernmost part of this beach is oftentimes called Monarch Beach since the resort's beach club is located there.
To access this beach, you need to park in a designated lot ($1 per hour) and walk a paved, downhill path to the beach.  There is a free shuttle (it is actually a golf cart) that can take you to the beach.
My favorite thing about Salt Creek Beach is that there is an ocean-front, paved pathway that you can walk.  If you want to, you can continue walking towards the Monarch Beach Resort (and take a look at the famous Monarch Beach Golf Links) or Strands Beach.  There is also a green area above the beach ideal for those who want to set camp over grass, picnic, or rest.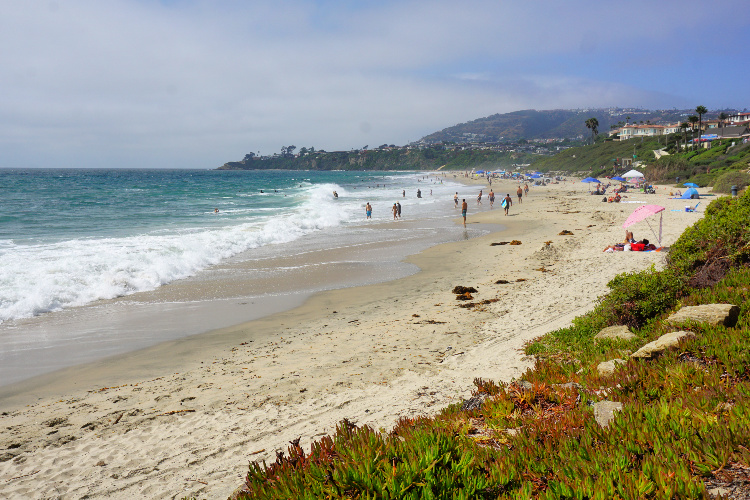 Strands Beach
Strands Beach is spectacular! This strip of sand is located directly north of a headland (called, of course, Dana Point).  This makes this beach super scenic.
You can access this beach from Salt Creek Beach.  South of Salt Creek, a sandy path takes you to Strands. Then, there is another section of paved trail followed by a sandy stretch and, finally, a paved section that takes you all the way to the headland (you can continue to the top of the headland if you want).  I believe the walk from Salt Creek to Strands is one of the best coastal walks in Southern California.
If you prefer not to walk, there is a designated parking lot for this beach.  Once again, the lot is located above the beach and you have to walk downhill to reach the water.  A funicular (technically, an inclined elevator) can be taken to go down and back up.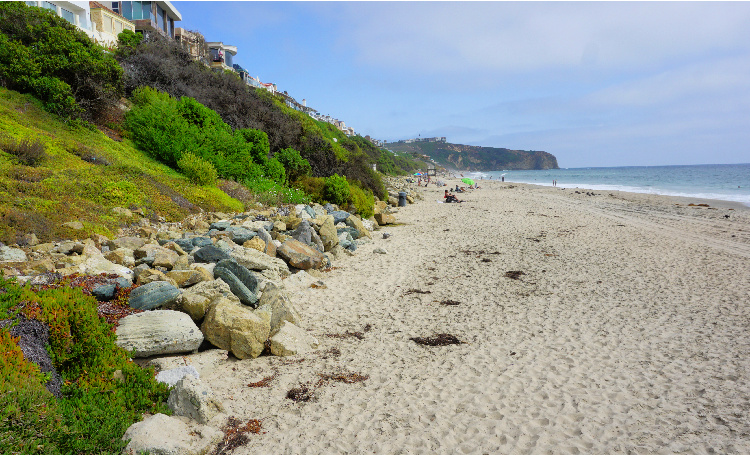 Baby Beach
This beach, also known as Dana Cove, is located within the city's harbor.  Therefore, it is a shallow and calm area favored by families with small children.  It is also the point to practice water activities such as kayaking, canoeing, and paddleboarding.
This is yet another gorgeous part of the city.  You will love the cliffs surrounding the beach, the shaded spots, and crystal clear water.  Plus, you can take advantage of everything the harbor has to offer.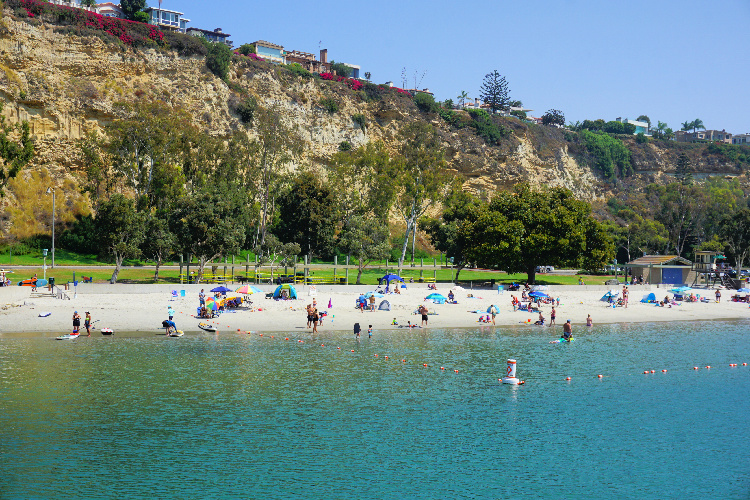 Doheny State Beach
Doheny is probably the most popular beach located within city limits.  This is because Doheny seems to have it all: long strands of sand, trails, rentals, food concessionaires, picnic facilities, space for big groups, BBQs, and a campground.  Yes, life is good when you are around!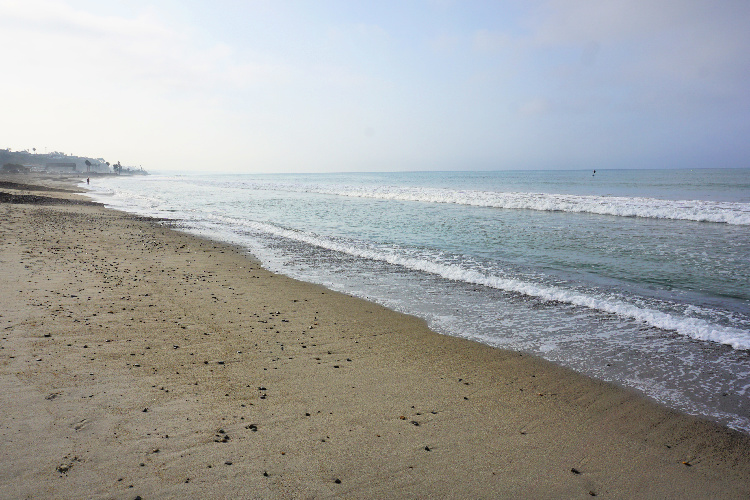 Capistrano Beach
If you are looking for a bit of seclusion, Capistrano Beach (or Capistrano Beach Park) is the place for you.  This long beach offers plenty of space to stretch out.  Facilities include fire pits (only three), portable restrooms, and volleyball courts.  I recommend taking everything you need for the day or the amount of time you want to stay.  There are no concessions on-site.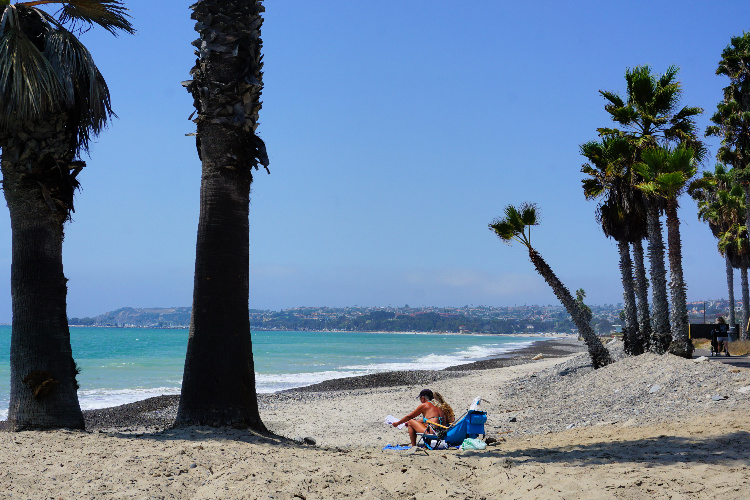 Spend Time at a Park
I love to recommend parks in my articles since they are ideal to get exercise and clear your mind.  If you are traveling with kids, parks are essential to burn accumulated energy and deal with tantrums.  They are great picnic spots too.
However, I feel like the parks in Dana Point are in their own league.  Most of these parks wow visitors with their awesome views.  Check out the following options:
Sea Terrace Community Park – Located above Salt Creek Beach.  Fantastic views of the beach.
Strand Vista Park – Located above Strand Beach.  This is one of the best parks in the city to visit for amazing views.  It is also used to connect among trails in the area.
South Strand Conservation Park – Yet another beautiful place located right on the headland
Hilltop Conservation Park – The park has good views of the harbor and some trails
Dana Cove Park – This is the park surrounding Baby Beach.  You will love the shady picnic spots and benches.
Heritage Park – I may be sounding like a broken record but this park you have lovely ocean views.  I have fond memories of this park since it has been the venue of several events I have attended.  Do not forget to take a look from the Doris Walker Viewpoint. This park is located almost at the intersection of Dana Point Harbor and Golden Lantern.
Pines Park – Located above Capistrano Beach
Del Obispo Community Park – This large park has sporting facilities and provides access to different trails.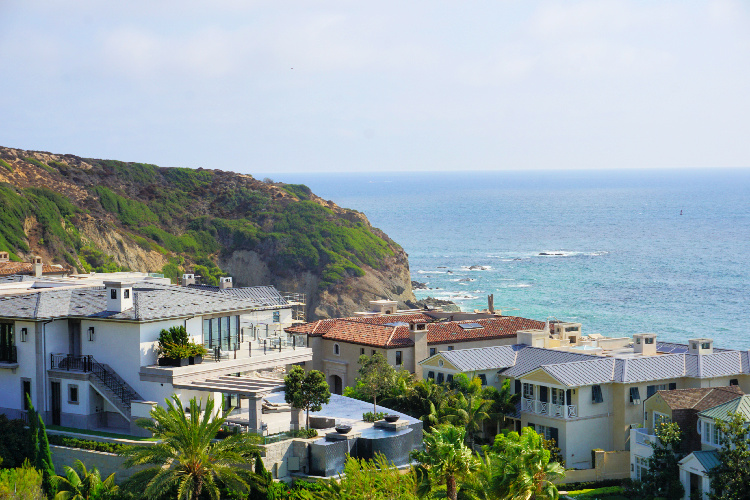 Visit the Dana Point Headlands Conservation Area
You cannot leave Dana Point without visiting its well-known headland.  The top of this mammoth piece of land has been preserved (it cannot be developed) for future generations.  Over 110 plant species and 175 animal species have been observed in the area.
You can experience the headland by walking a 1-mile trail and visiting the interpretive system.  You can connect to the Harbor Point Conservation Park and the Hilltop Conservation Park by a series of trails (the loop has a length of 1.5 miles).  There are opportunities to keep walking in the South Strand Conservation Park, Strand Vista Park, and Strands Beach (3 to 4 miles loop).
Access the conservation area through Dana Strand Road or Scenic Drive. There are restrooms on-site.
And, by the way, you will find the Dana Point Nature Interpretative Center towards the terminus of Scenic Drive.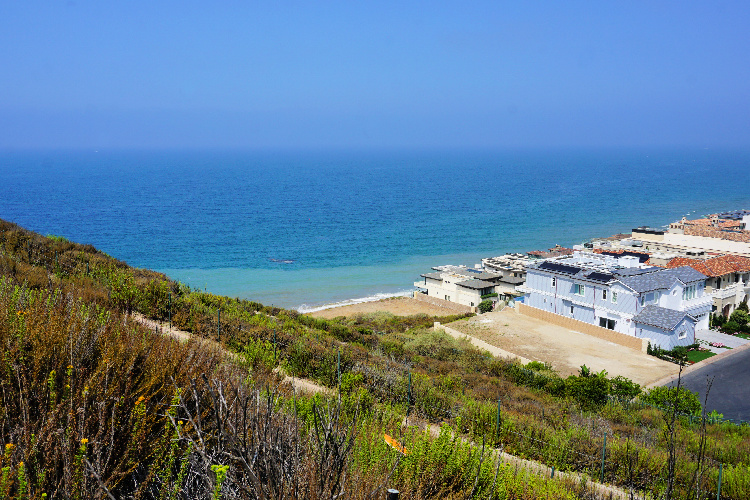 Try to Find the Dana Point Caves
Those with adventurous hearts can attempt to enter the Dana Point Sea Cave or Pirate's Cave.  
I am being a bit dramatic here since this is one of the easier sea caves to reach in Southern California.  Now, the trick is that you have to visit during low tide.
Note: Before we continue, I want to make sure you attempt to walk to this cave only during low tide.  Do not endanger your life, and the life of others, if the conditions are not favorable.
The cave is located in the northern part of the headland but has to be accessed from the south.  So, in short, you have to walk around the cliff face to reach the cave.
The trailhead is located behind the Ocean Institute.  You can park at the Institute's lot (for a fee) or at the lot designated for Baby Beach.  Walk past the Institute and you will find a set of stairs and a sign pointing to the caves.  Sturdy shoes are a must since the terrain is rocky.  After walking about two-thirds of a mile, you will arrive at the cave.  The roundtrip distance is a bit more than a mile.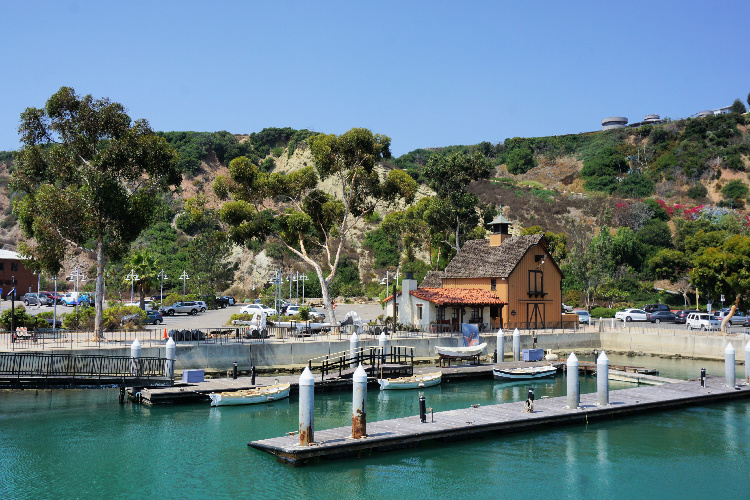 Walk Around the Harbor
The Harbor is one of my favorites parts of Dana Point.  I like to check out the cute shops, art exhibits, and luxurious yachts.
My favorite way to explore is on foot.  Usually, I park behind the shops and walk all the way to the other side (Dana Cove).  Other times, I cross Island Way and make it to the statue of Richard Henry Dana.  Then, I walk away from the statue (either way) while watching the boats coming in and out.
There is a lot of terrain to cover, so come ready with good walking shoes.  You can drive around if you prefer (there are many parking lots).
Around the harbor, you will find BBQ, grassy areas, benches, picnic tables, water fountains, and restrooms.  
Go Whale Watching (Seasonal)
Prime whale watching season goes from November to April.  This corresponds to the months when gray whales migrate from Alaska to Mexico (and vice versa).
Whale watching is an exhilarating activity and I recommend giving it a try if you have not done it before.  Excursions last 1 to 2 hours.  Dana Point is a great place to take an excursion since boats can be in the open ocean in 5 minutes.  That maximizes the time looking for whales.  Companies offering these services bring cetacean experts onboard.  Therefore, you can learn a lot about whale behavior and get answers to all your questions.
The following companies offer whale watching services:
Check websites such as Groupon or Travelzoo to try to score deals for this activity.  Also, some of these companies offer discounts by booking online (or have some sort of coupon on their website).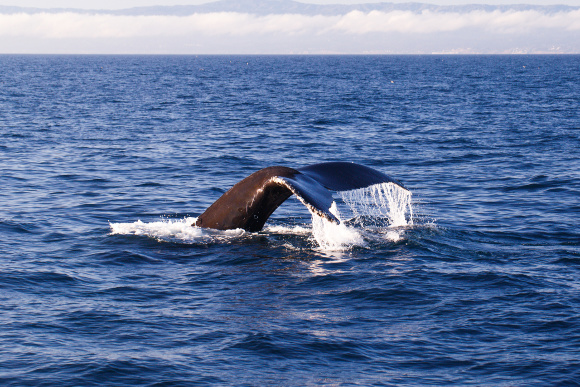 Go Fishing
Dana Point Harbor presents many fishing opportunities.  
From land, people are allowed to fish without a license on the outer jetty.  Other areas of the Harbor require a license.
A lot of people prefer to take a half, three-quarters, or full-day fishing excursion with Dana Wharf Sportfishing & Whale Watching.  The plus of going with a company is that you can rent equipment, get tips from pros, and have access to food/drinks.  Most times the crew or people traveling with the crew can clean the fish you catch for a small fee.
This is an activity to enjoy with family or friends.
Take Sailing Classes
You can take sailing classes at the calm waters of the harbor with companies such as Westwind Sailing and Aventura Sailing.  Both companies offer group and private lessons.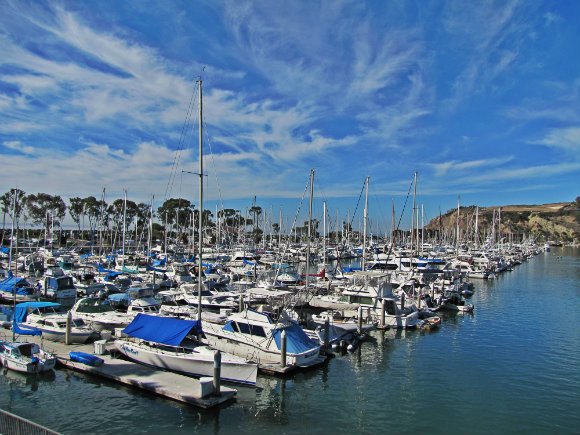 Practice Water Sports
I do not have to tell you Dana Point is a paradise for water lovers.
If you want to get active, Dana Point harbor activities include kayaking, canoeing, paddleboarding, surfing, and jet skiing.
In the Baby Beach area, Westwind Sailing rents kayaks, and paddleboards.  Close to the harbor entrance, Capo Beach Watercraft, and Pure Watersports rent kayaks, paddleboards ad jet skis.
For surfboard and wet suits rentals, you can go to Killer Dana Surf Shop or Jack's Surfboards.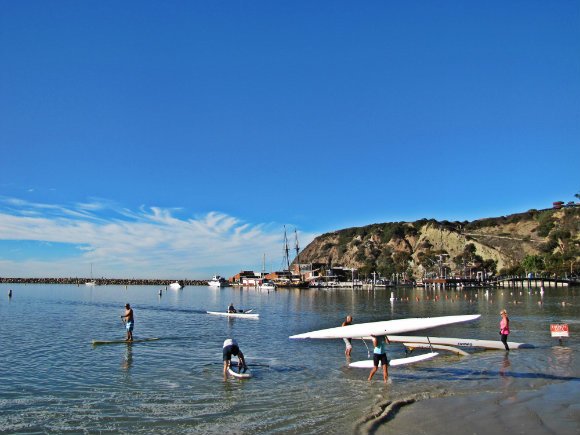 Visit the Ocean Institute
The Ocean Institute is an organization dedicated to expanding ocean science knowledge through programs developed for school aged-kids.
The Institute's installations are open to the public. They aim to educate using elements like the ones listed below:
Games
Interactive Exhibits
Crafts
Touch Tank
Moon Jelly Exhibit
Squid Dissections
Animal Feedings
Shark Touch Tank
Marine Life Exhibitions
Tours (example, kayak, tide pool hike)
Moreover, they are guardians of the area's maritime history.   One of the ways to keep this history alive is by maintaining the Spirit of Dana Point, a tall ship, and hosting an annual festival that attracts 7 to 8 tall ships.  The Spirit of Dana Point can be visited on a tour.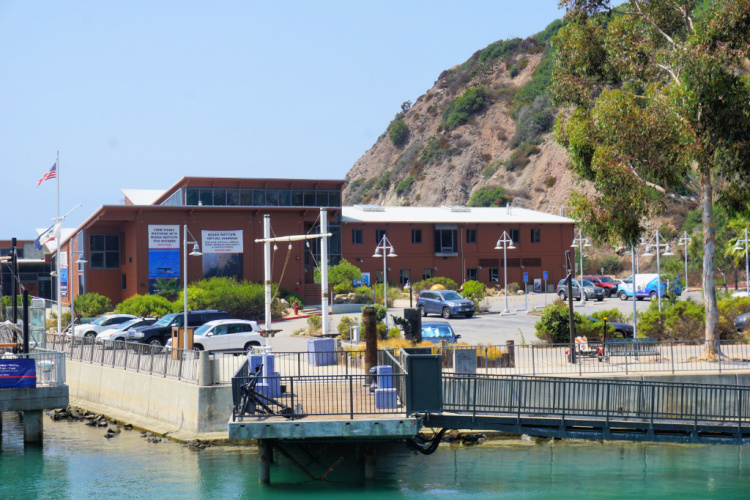 Practice Yoga in the Park
iHeart Yoga offers daily yoga classes at 8:30 a.m. and 10:00 a.m. at the Bay Lantern Park.  Sunset yoga takes place Tuesdays to Thursdays at 4:30 p.m.   It is $10 for the general public and free to iHear Yoga members.
Other classes are offered at the company's studio located at the harbor.
Walk the Dana Point Bluff Top Trail
I am so happy I found the Bluff Top Trail!  It is difficult to believe how incredible this short trail is (0.2 miles).  First,  the views of the city's harbor are incredible.  Second, the trail has works of art celebrating the area's history (you are one to learn one thing or two).  
The trail can be accessed from the end of Street of the Amber Lantern or Street of the Violent Lantern.  Parking is in the street.  Keep in mind these are residential streets.  Respect private property and moderate your voice when walking around.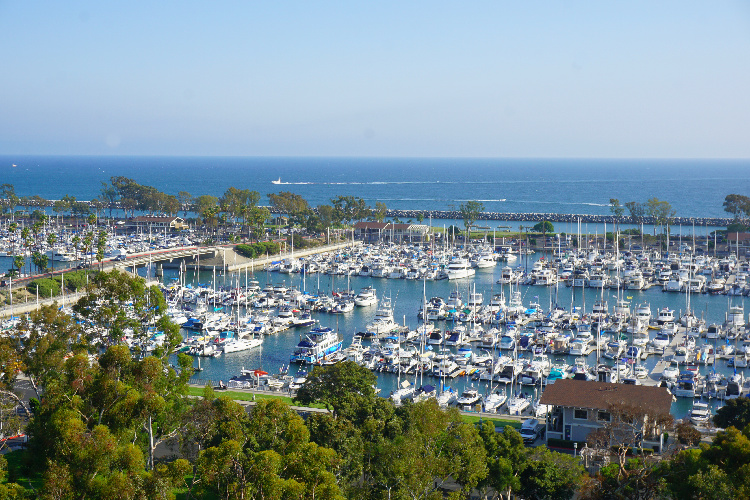 Walk or Bike the San Juan Creek Trail
This 6-mile trail follows the San Juan Creek from San Juan Capistrano to Doheny State Beach.  This is a flat and easy trail.  You can choose to walk or bike as much as you want.  It can be accessed from the beach or from Del Obispo Park.
Camp at Doheny State Beach
Doheny State Beach has a campground with 122 sites.  Staying here has been one of my more memorable experiences since the campground is right at the beach.  I do not know about you but being able to walk to the beach for sunset, going on a night beach walk, sleeping while listening to the waves, and walking on a nearly empty beach at daybreak makes me so happy.
Now, I am not going to sugar coat things.  Getting a reservation here is difficult.  We got something last moment on a Monday.  I found the sites small.  You are going to be very close to your neighbors.  I also had problems accessing the showers.  But, to me, the pros surpassed the cons.
If you cannot find a spot at Doheny, try San Clemente or San Onofre.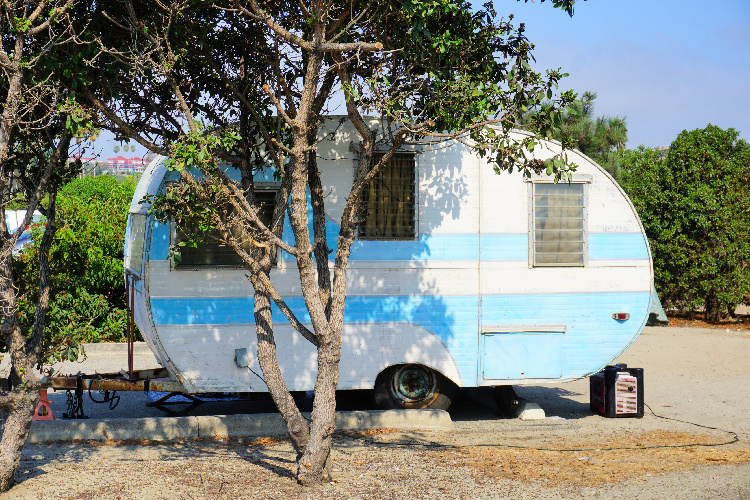 Enjoy the Lantern Bay District
This fun dining and shopping district is located about a mile away from the Harbor.  Things are improving fast here.  The last time I visited, there were several blocks being developed into multi-use concepts.
Restaurants to try in the area include:
Luciana's Ristorante
Thai This
Jacks's
The Swack Beach Grill
Stillwater Spirits & Sounds
When it comes to shopping, check out these stores:
Laura Seeley Studio
Killer Dana Surf Shop
Infinity Surfboards
Girl in the Curl Surf Shop
OC Beads
Dana Point Shopping
We have discussed some areas filled with shops and boutiques.  It is easy to find a unique shopping experience at the Harbor or Lanter Bay District.
In addition, shopping lover's can head to the following shopping centers:
Dana Marina Plaza
Lantern Bay Village Shopping Center 
Dana Bluffs Center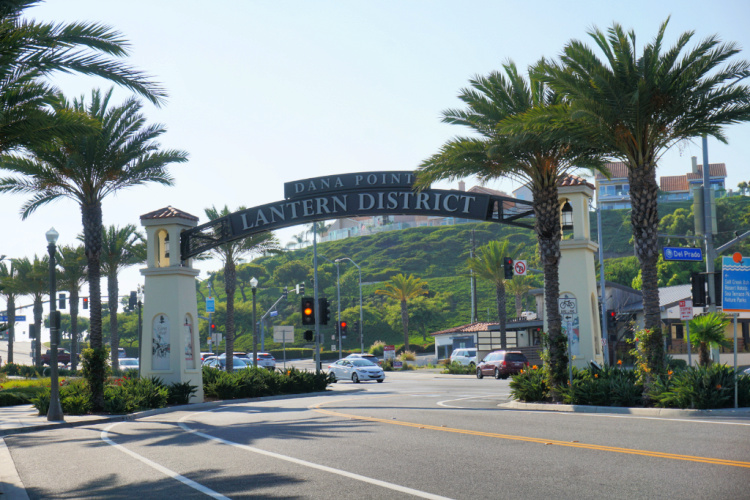 Attend a Local Event
If you are up for some local fun, make sure to mark your calendars with the following events:
Festival of Whales (March)
Doheny Blues Festival (May)
Tall Ships Festivals (September)
Boat Parade of Lights (December)
Dana Point Harbor Lights (December)
The Dana Point Farmers Markets takes place every Saturday from 9 a.m. to 1:00 p.m. at La Plaza Park.  Every 2nd Saturday of the month arts and crafts vendors join the rest of the vendors.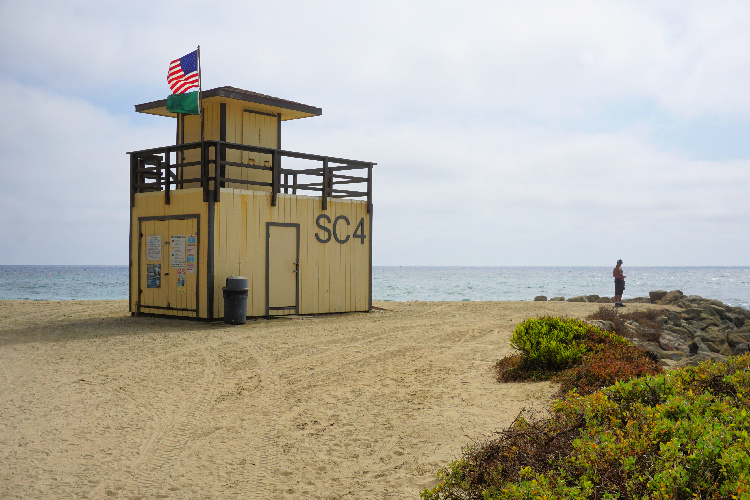 Things to Do Near Dana Point
Catalina Island – I am including Catalina Island as a nearby attraction since you can take a Catalina Express Ferry to Avalon from Dan Point's Harbor.  The trip takes an hour.
San Juan Capistrano – If you are into historic and charming towns, make sure to stop by Old San Juan Capistrano (Downtown) and its Mission.
Read More: Things to Do in San Juan Capistrano
Laguna Beach – Laguna Beach has a long coast (full of beaches, coves, and caves), a fun Downtown, an arts district, and scenic overlooks.  The Treasure Island Park and Heisler Park offer some of the most beautiful views in the area.
San Clemente – The famous "Spanish Village by the Sea" has tons of Old World charm like San Juan Capistrano.  This surf town has a pier, coastal trail, cute main street, and eateries full of mouthwatering dishes.
Read More: Things to Do in San Clemente
Disneyland Resort – Anaheim, home of the original Disneyland, is located 30 miles away.
Knott's Berry Farm – The other big theme park in the county, Knott's Berry Farm, is located 35 miles away (in Buena Park).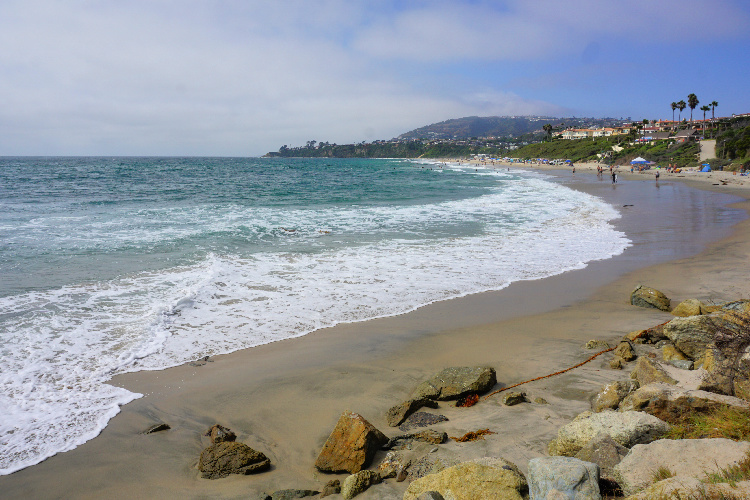 Where is Dana Point (Location)
Dana Point is located 35 miles from Anaheim, 60 miles from Los Angeles, and 65 miles from San Diego.  Those distances make Dana Point an excellent place for a day trip or weekend getaway from different points in Southern California.
The easiest way to access the city is by car.  A lot of people fly to the area through Los Angeles or San Diego international airports.  Orange County has its own international airport (John Wayne) located 24 miles from Dana Point.
The closest train station is located in San Juan Capistrano (3 miles away).  Arriving and leaving by train may be a good option for those who do not want to rent a vehicle or for those who are looking to do something different.
Let me mention Dana Point is located at the terminus (or at the origin, depending on how you see it) of the world-famous Pacific Coast Highway (PCH or CA-1).  Yes, you read that right! PCH no longer exists south of Dana Point.
Restaurants in Dana Point
I believe I have proven the huge amount of options you have when visiting Dana Point.  Luckily, the food options are abundant too.  I have mentioned some places to eat but I want to recommend my favorites.
Lupe's – Oh Lupe's, how I love you!  This modern Mexican eatery has yummy tacos, burritos, quesadillas, and more.  Order the taco del mar and octopus taco if you are in for a treat.
Salt Creek Grille – I cannot write about Dana Point without mentioning the original Sal Creek Grille (located close to Salt Creek Beach).  This restaurant, tavern, and gathering place offers appetizers, salads, soups, sandwiches, burgers, and cocktails in a chic but cozy setting.  I am lucky there is a location close to where I live.
The Shwack Beach Grill –  This is another place serving delicious food.  The Big Als and Ahi Tuna Burgers are scrumptious.  They serve tacos, soups, salads, sliders, nachos, ribs, and more.
Harbor Grill – This is one of the best places to have fresh seafood in Orange County.
Stacks Pancake House – This is the place to indulge in huge omeletts, Belgian waffles, French toast, eggs Benedicts, crepes, pancakes, and other breakfast favorites.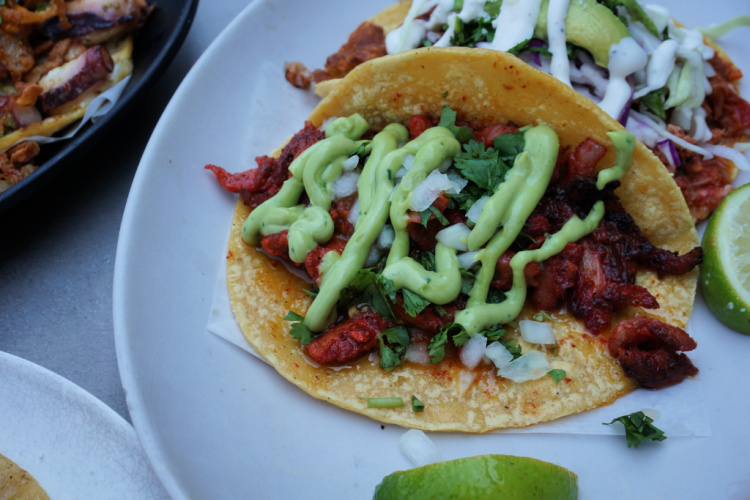 Where to Stay in Dana Point
With so many things to do in Dana Point, you may want to stay the night (or the weekend) in town. Also, with so much to do, the city can be used as a base to explore the area.
The following hotels are on the affordable and highly rated spectrum (please notice hotels in California's beach towns are not necessarily budget-friendly).
Best Western Plus Marina Shores – Hotel with deluxe queen rooms (two beds), swimming pool, free parking, free Wi-Fi, and breakfast included. Located on Pacific Coast Highway (PCH), close to the Harbor and Doheny State Beach. Check prices and book here!
Best Western Plus Dana Point Inn-by-the Sea – This beachfront hotel (located in Capistrano Beach) puts you in the middle of Dana Point and San Clemente (a bike trail connects both). Rooms come full of amenities (coffee maker, TV, microwave, fridge), free parking, and Wi-Fi. Check prices and book here!
Dana Point Marina Inn – This inn is highly rated and located right at Dana Point's harbor. This means you are within walking distance of restaurants, pubs, parks, picnic spots, and trails. Check prices and book here!
Check Hotel Prices in Dana Point!
Beach Town Gear
As I spend a lot of time on beach towns, I have my gear packed and ready to throw in the car.  Here is an idea of what I take would take to enjoy Dana Point attractions.
Frequently Asked Questions
Here are some of the most common questions I get related to what to do in Dana Point.
What are some free things to do in Dana Point?
A lot of the Dana Point activities we have discussed in this article can be enjoyed free of charge.  
Strands Beach and Baby Beach can be visited for free.  For Strands Beach, park free of charge at Strand Vista Park.  For Baby Beach, there are designated parking lots or parking spots along Dana Point Harbor Drive.
Walking (and using the facilities) around the beaches, parks, harbor, Lantern District, and Headlands Conservation area is free.
A lot of events can be accessed free of charge as well.
What are some things to do in Dana Point with toddlers and kids?
Beaches and parks are fantastic places to take kids.  As mentioned, some of these do not charge an entrance fee or charge a reasonable parking fee.
With respect to beaches, the aptly named Baby Beach may be the best option for toddlers and children.  The beach has no wave activity since it is located inside the Harbor.
Kids will enjoy the activities/exhibitions at the Ocean Institute and Dana Point Nature Interpretative Center.  Going on a whale watching or sailing excursion is fun as well.
What are some things to do in Dana Point with dogs?
Dogs are not allowed in Dana Point beaches (on the actual sand). However, there is no problem walking them (on a leash) at parks (even the one located close to the beach), harbor, or open shopping districts.
There are many pet-friendly restaurants in the city such as Bonjour Cafe, Taco Surf, Schwach Beach Grill, Waterman's Harbor, Luna Grill, and Stacks Pancake House.
The closest dog park is located in Laguna Beach. Dogs are allowed nearby San Clemente Outlets.
What are some things to do in Dana Point at night?
The Bay Lantern District is a great place to spend evenings.  Spots to check out include Craft House, Station Craft Brewery, and StillWater Spirits (this is a Prohibition-themed bar).
Popular restaurants such as Salt Creek Grille, Project Social, and Jimmy's Famous American Tavern close at 10:00 p.m.
More of Southern California
150+ Places to Go in Orange County
Los Angeles Ultimate Bucket List
Ultimate San Diego Bucket List
200+ Places to Visit in Santa Barbara
What other things to do in Dana Point do you recommend?
Pin "Things to Do in Dana Point California" for later!