Shang from Zip Up and Go shares her expertise on the best things to do in Fort Bragg!
Fort Bragg is one of those under the radar cities in California that is begging to be explored. I mean, it is hard to compete with its sweeping views of the Pacific, long history, and small-town charm. 
In this article, we will take a closer look at the best things to do in Fort Bragg, and reveal the best place to have a meal there.
Please note: This article contains affiliate links, meaning I may earn a commission if you make a purchase by clicking a link. Of course, this comes at no extra cost to you and helps me to keep offering solid information to readers.
How to Reach Fort Bragg
The nearest international airport is located in San Francisco.  The Santa Rosa Airport receives flights from cities in California and nearby states.
From San Francisco, you can take a Greyhound Bus which takes about 5 hours, or better yet, go on a road trip! 
Along the way, you can consider a quick stop at Booneville to break up the 4 hours drive. This city has been transformed from a military base into an attractive travel destination.
If you enjoy the outdoors, there are so many activities to fill up your itinerary. You can easily do a day trip from other points, but a weekend jaunt would be much better to make the most of your visit to Fort Bragg.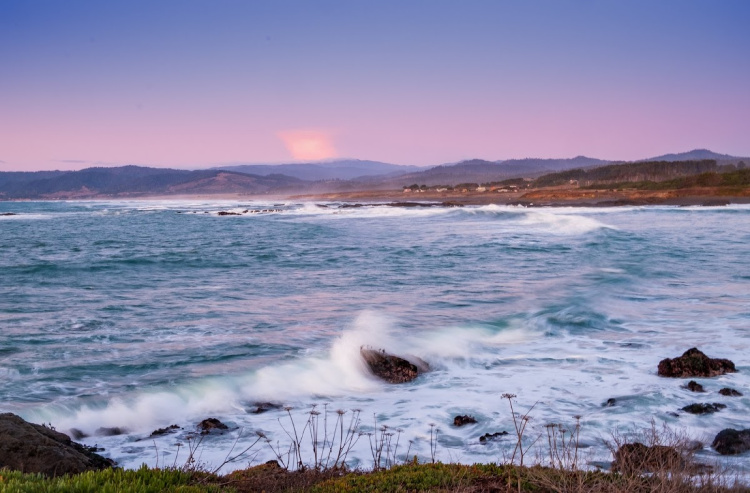 Beach Town Gear
As I spend a lot of time on beach towns, I have my gear packed and ready to throw in the car.  Here is an idea of what I take to the beach.
Things to Do in Fort Bragg
Without further ado, here is a list of our favorite places to visit.
Glass Beach
This is no ordinary beach. You will not find sunbathers working on their tan. Before it was owned by the city, people dumped trash (such as glass and various appliances) freely onto the beach from the cliff above,. 
After a massive cleanup, pieces of glass were left behind.  The saltwater turned the pieces into sea glass. Today, Glass Beach is a dazzling spectacle, thanks to the reflections from the shiny glass against the sun rays.
Tip: Do not remove any glass from the beach. It is illegal to do so and you risk a fine!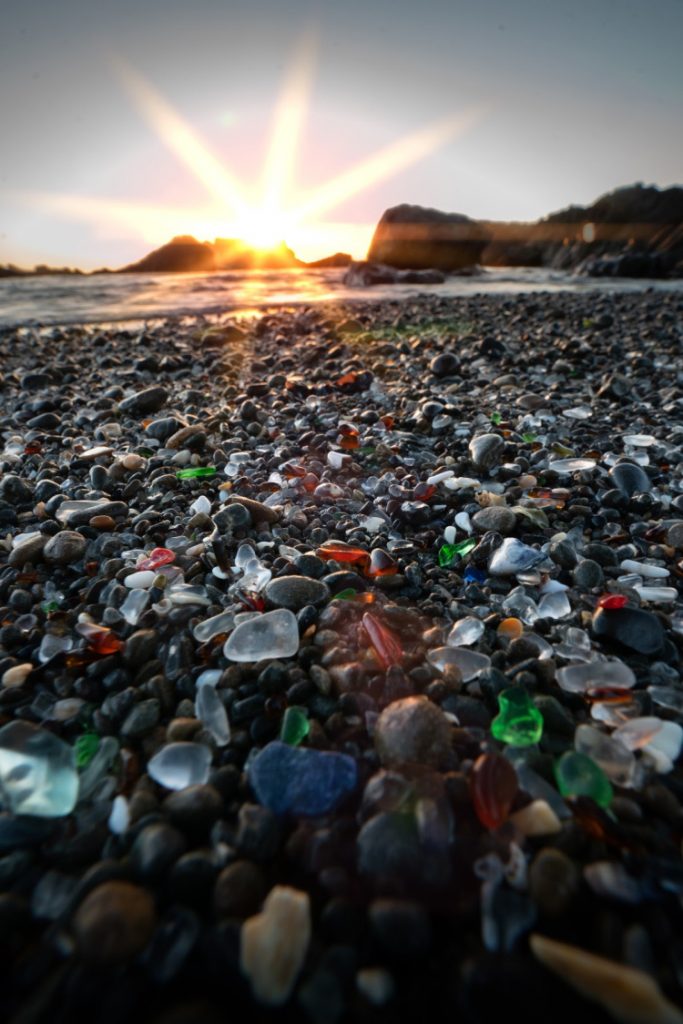 Mendocino Coast Botanical Gardens 
Located right beside the main Shoreline Highway, the Mendocino Coast Botanical Gardens are filled with beautiful displays of flora and are probably best known for their rhododendrons. Although they are not right beside the water, they are located on high ground, and command excellent views of the ocean and beyond. 
Spend an hour or two sauntering around and admiring the manicured gardens and art installations at your own pace. If you are lucky and have sharp eyes, you will be able to see hawks circling the skies above. There is an entrance fee of $15, but it is money well spent if you are a nature lover. 
Tip: Make your way to the end of the road to Sunset Point during dusk for a magical affair.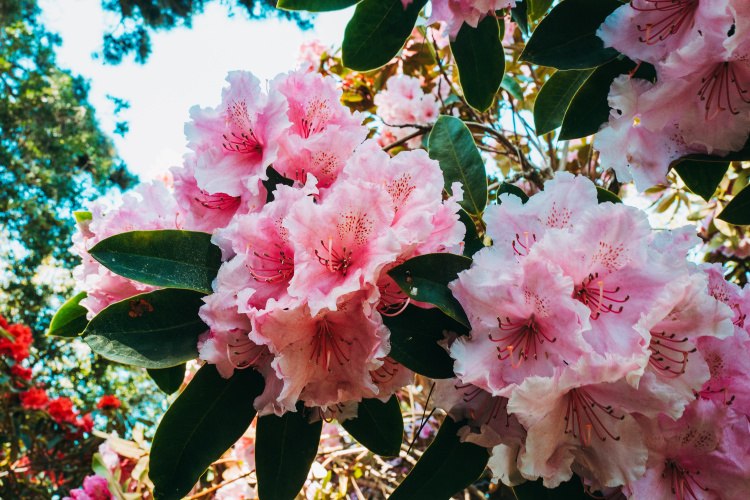 Ride The Skunk Train
Chances to ride a railroad over a century old are scarce. But, in Fort Bragg, this is seen as common. Built at the end of the 19th century, the Skunk Train got its name from the pungent fumes it emits when in operation. 
Today, there are a number of opportunities to ride the historic train, and I highly recommend going on the Pudding Creek Express, a route that takes you through ancient redwood grooves. It is amazing to see those giant trees, and doing so on a train like this simply enhances the experience. Keep your eyes peeled for local wildlife (including blue herons and ospreys).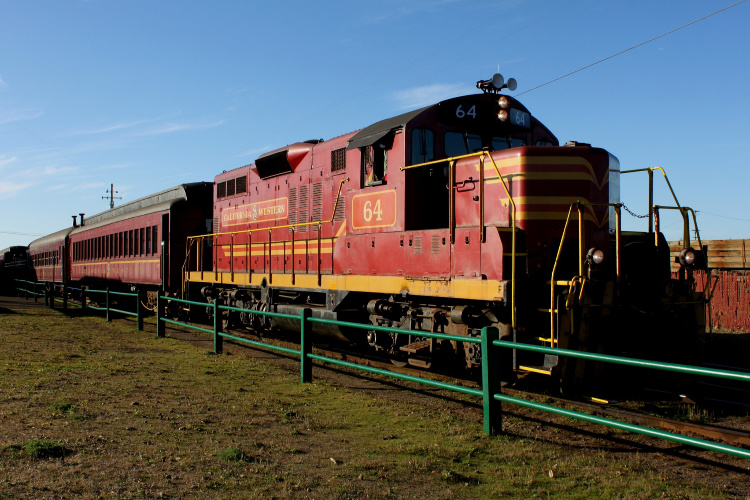 Photo by Prayitno
Complete the Fort Bragg Coastal Trail
With seemingly endless miles of coastline and trails, this must be the best free thing to do in Fort Bragg! 
Open 24 hours a day, you do not need a reservation for this activity. The best way to start is to get yourself to the trailhead at Elm Street, right next to Glass Beach. The paved trail is perfect for all kinds of action, be it walking, jogging, or riding a bicycle. 
With the ocean as your backdrop, it presents the perfect opportunity to take those postcard-worthy photos. There are rest stops and washrooms located along the trail.  If you have the energy, make it all the way to the other end at Noyo Harbour!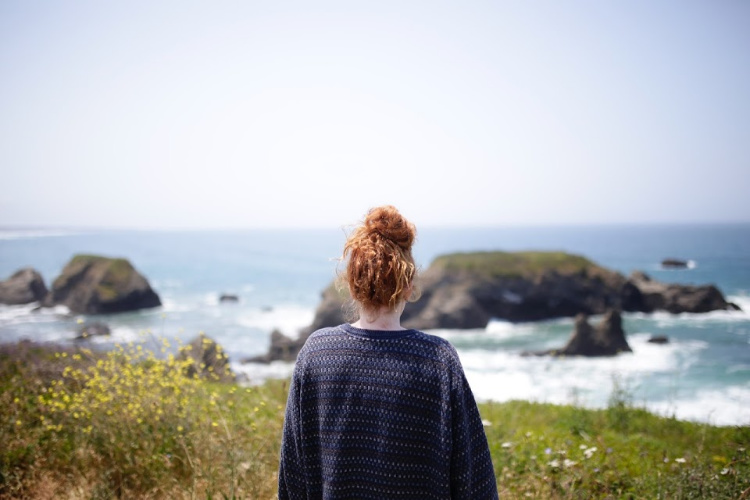 Hiking at Jackson State Demonstration Forest
Back in the old days, Fort Bragg had a lumber town reputation. All that stopped when the city acquired the exploited woodlands and turned them into state parks. 
The Jackson State Demonstration Forest, an area previously used for timbering purposes, can be reached by car in half an hour from Fort Bragg. Come here to experience the great outdoors, under the sheltering canopy of the redwoods. There are many activities that you can take part in, from hiking to swimming. It is a great place to learn about the area's lumbering history.
Tip: Pack some sandwiches and snacks for a picnic!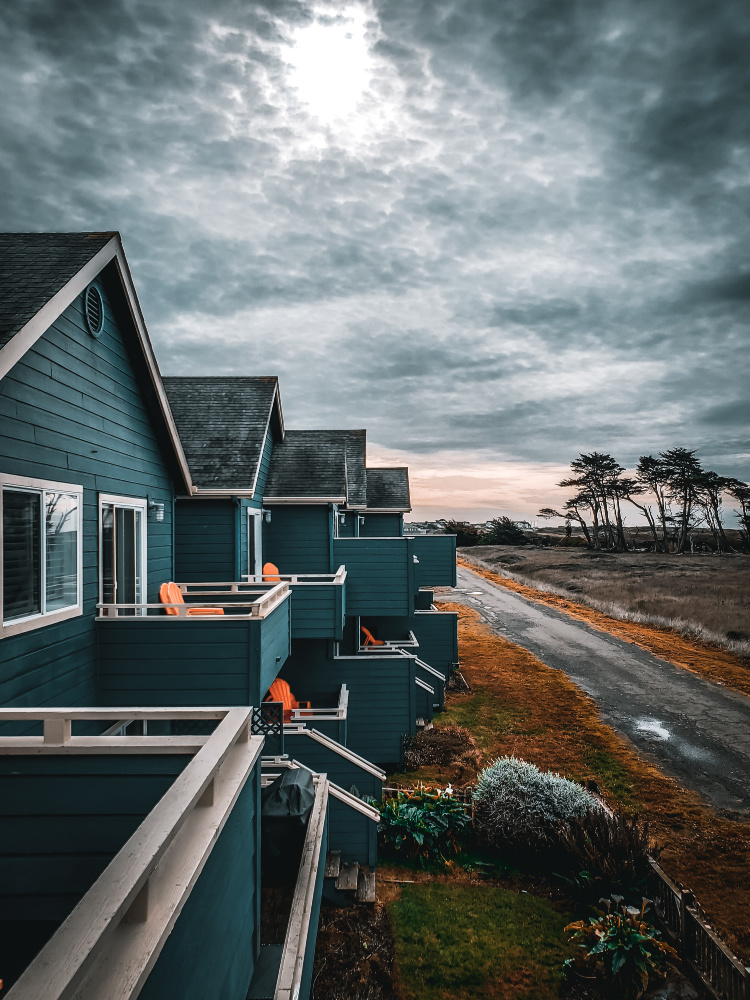 Point Cabrillo Light Station State Historic Park
Less than 10 miles away from Downtown Fort Bragg, you will find the historic Point Cabrillo Park, home of a gorgeous lighthouse that has been guiding seafarers since 1909. This beautiful lighthouse has withstood the test of time and is one of the most complete light stations in the United States. 
When visiting, put on a good pair of walking shoes as there are trails offering amazing views of the ocean around the main structure. There is a museum on the ground floor that tells the lighthouse's story. To make your visit extra special, consider renting the on-site cottage for an overnight stay. 
Tip: Visit during springtime to witness the gray whales' migration!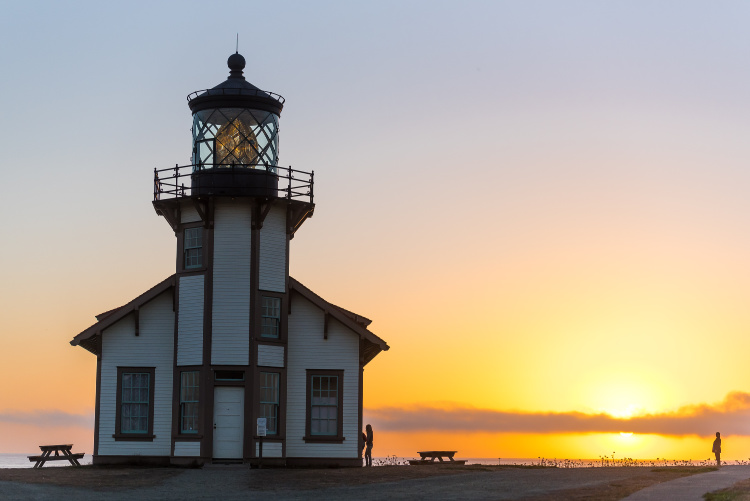 Sip Wine at the Pacific Star Winery
A short drive north of Fort Bragg will take you to the Pacific Star Winery.  Do not miss this spot if you are up for one of a kind experience. This winery is the only one in California that is sitting oceanside! Seriously, think about that. There are so many wineries in the state! 
If you enjoy chilling out while watching the sunset, this is the perfect spot. In conjunction with the lavish and gracious hospitality, it is hard to imagine a better place to be. Order a glass of Dad's Daily Red, sit in one of the chairs located in front of the sea, and enjoy the sound of waves crashing onto the rocky outcrops.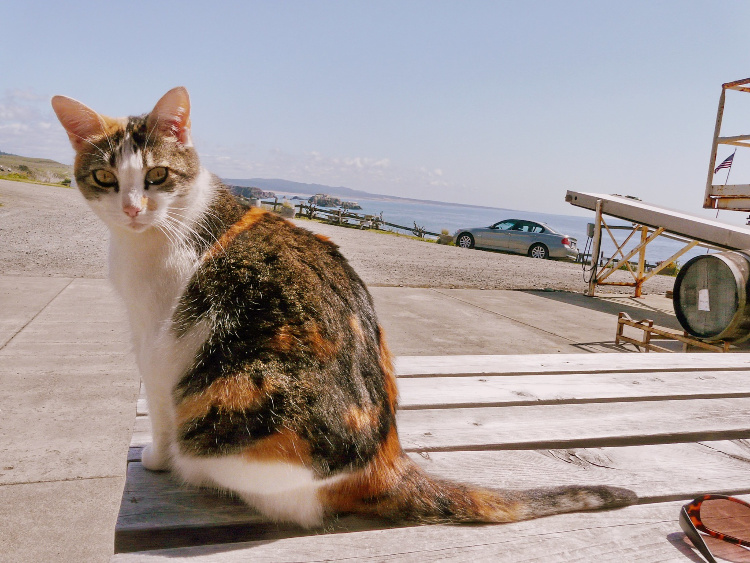 Photo by Henry Zbyszynski
Grab a cold one at North Coast Brewing Company
There are many more outdoor options to keep you busy in Fort Bragg, but if you prefer indoor activities, why not check out a brewery? 
Located right at the heart of Fort Bragg, the North Coast Brewing Company plays host to live jazz bands and serves up excellent beers. I love their motto: "Making the World a Better Place One Pint at a Time", and it is evident they put their hearts into making beer the right way. 
There is a wide variety of brews to choose from. It doesn't matter if you fill like having a lager or ale. They will have an option for you. My personal favorite is the Red Seal Ale, but don't let that stop you from trying all the other offerings on tap. Pair it up with some delicious bar snacks, and you might find yourself not wanting to leave!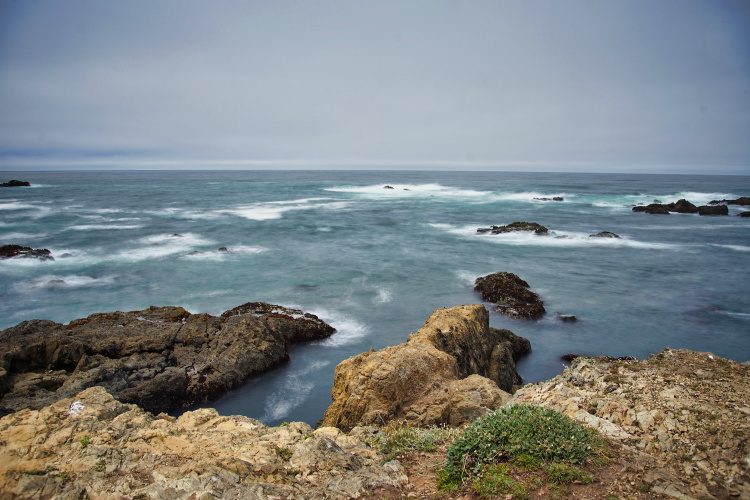 Where to Eat in Fort Bragg
If you can only visit one restaurant in Fort Bragg, then you must go to Silver's at the Wharf. This ain't some fancy restaurant, but rather a casual spot down by the waterfront serving the best food in the city. Dig into scrumptious seafood offerings ranging from fresh crabs to prawns. On top of serving excellent dishes, the staff is welcoming and attentive, making this my top choice to enjoy a meal in Fort Bragg.
Other great breakfast, lunch and dining options include the following:
David's – This is one of the best places in town to have a filling breakfast.  The menu has options such as waffle, French toast, and pancakes platters (include 2 eggs cooked to order and choice of meat).  In addition, you will find omelettes, scrambles, burritos, and sandwiches.  Lunch is offered too.
Egghead's – This restaurant, located on Main Street, has been in business for over 40 years.  Because of that, you can tell it is a local favorite.  Stop by to try their large selection of omelettes and crepes.  They are well known for using real Dungeness crab in their dishes.  
Sea Pal Cove – This is the place to have fresh, local fish in the Noyo Harbor.  They serve scrumptious fish sandwiches.  The views from the deck are great and pets are welcomed.  Over 15 local beers are on tap every day.
Laurel Deli & Desserts – In here, you will find a good selection of sandwiches, soups, salads, grilled meats, and side dishes.  Homemade brownies, cinnamon rolls, fruit pies, cookies, and muffins are baked daily.  They have a good selection of coffee and tea too.  Therefore, this is a nice place to have an afternoon break.
Taqueria Ricarda's – If you need your fix of tacos, quesadillas, flautas, enchiladas, tamales, taquitos or tostadas, this is the place to go.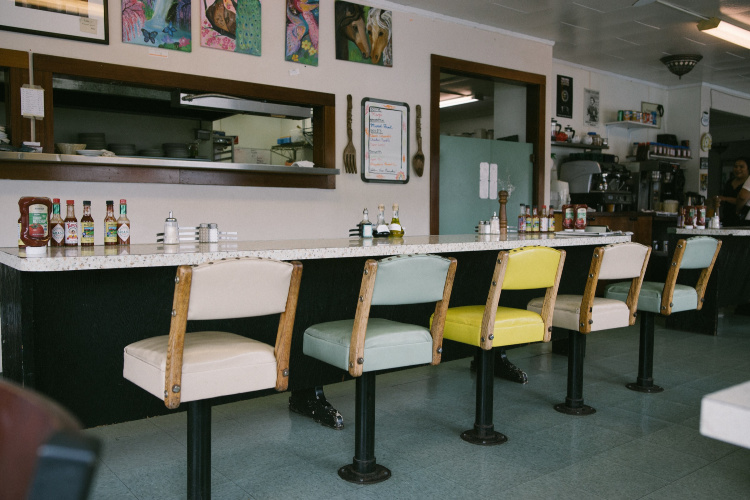 Things to Do in Fort Bragg – Nearby Attractions
Mendocino (10 Miles) – At the city responsible for the county's name, you can explore the Mendocino Headlands State Park, the Mendocino Point Trail, Agate Beach, Big River Beach, and an art center.  South of Mendocino, you will find the Van Damme Beach area.  Kayaking at the Little River is a fun way to spend a couple of hours.
Russian Gulch State Park (10 Miles) – This bridge bearing the state park's name is one of the most notorious points of interest in the county.  Get ready to hike around while taking the views of the rugged coast.  Hitting the different viewpoints (Point Frank, Keesbury Bay, Sinking, Devil's Punchbowl) is a must.
Navarro River Redwoods State Park (24 MIles) – If you are not contemplating a visit to Redwood National Park (located about 200 miles north of Fort Bragg), this state park offers the opportunity to observe second-growth redwoods. Visitors can swim, camp, fish, and observe wildlife as well.
Point Arena Lighthouse (45 miles) – For me, there is not such a thing as too many lighthouses.  If you enjoy visiting these structures, you cannot miss Point Arena Lighthouse, a 115 feet (35 meter) standing giant.  There is a small museum and gift shop on-site.
Point Arena-Stornetta Public Lands (45 miles) – Adjacent to the lighthouse, you will find a protected strip of coastline full of mind-blowing vistas.  A combination of coastal bluffs, rock promontories, islands, dunes and pinnacles makes this place unique.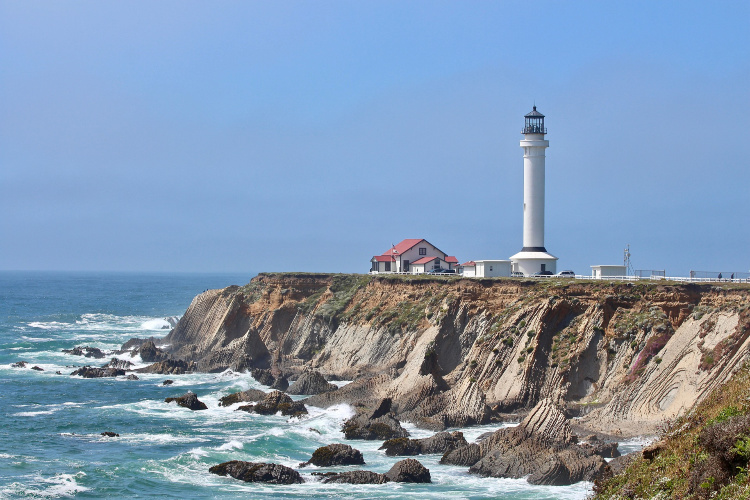 Things to Do in Fort Bragg – Details
Some of Mendocino County's state parks do not charge an entrance fee.
It is a good idea to travel with a map of the area since cell phone service can be spotty.
Weather can change quickly in this area.  Dress in layers and make sure you pack warm clothing.
There are numerous campsites scattered around the area.  This is a good option for those who want to save money or be close to nature.
County festivals events include the world's largest salmon BBQ, a music festival, art walks, historic tours, and moonlight visits to the Point Arena Lighthouse.  Synchronizing your visit with one of these events is a plus.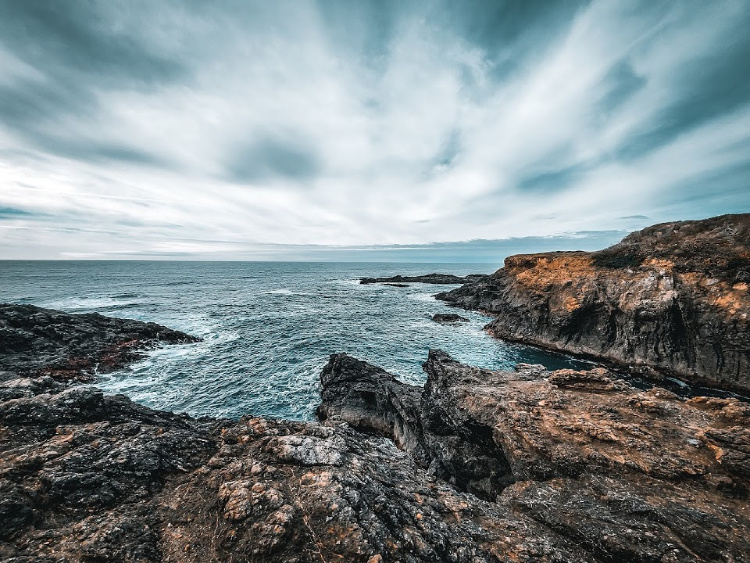 Shang is one half of the couple behind Zip Up and Go, a travel blog that takes you to explore the best nature spots, food places, and watering holes. She's a travel addict and refuses to admit she's addicted to wine too.
More of California
San Francisco Itinerary: 1, 2 or 3 Days in the City
Things to Do in the Mission District, San Francisco
Los Angeles to San Francisco Road Trip
What are your suggestions in terms of things to do in Fort Bragg?
Pin "Things to Do in Fort Bragg" for later!