This article explores the best things to do in Los Angeles during the fall!
In Los Angeles, there are many activities you can do at any time; during fall, it gets even more interesting. There is a lot of beauty to soak in and many cultural experiences to have. From bright colors to global festivities, there is a lot you can do at this time. 
Check out the top fall activities in Los Angeles!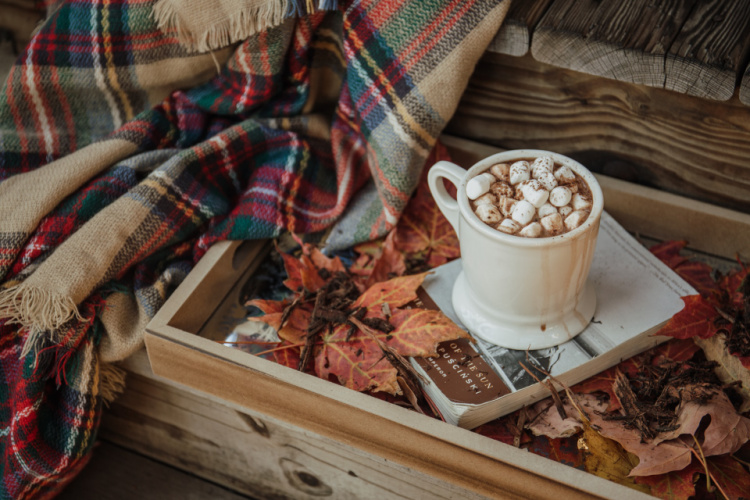 About this Article
Before getting deep into the things to do in Los Angeles during the fall, I want to make sure we are on the same page.
The term "Los Angeles" can be interpreted in many ways.  For this article purposes, we will be discussing the county of Los Angeles with the occasional day trip and road trip suggestion.
If you want to discover more about how to spend the fall season in Southern California, I recommend reading the following article:
Fall in Southern California: The Greatest Seasonal Escapes
Admire the Fall Foliage
Los Angeles is not the first place that comes to mind when the topic of fall foliage is discussed.  However, that doesn't mean you have to deprive yourself of this natural spectacle while in the area.
You can enjoy the red toyon berries, yellow Ginko trees, sasanqua camellias, and other beauties at botanical gardens.  
The Huntington Gardens is home to hundreds of trees and bushes and gives you a beautiful landscape at all times. You can take pictures and enjoy watching the trees as the leaves change their color throughout the fall. 
Apart from this, you can also take time to visit the Los Angeles County Arboretum and Botanical Gardens, where you can get a glimpse of blooming trees and resident birds and small mammals. In addition, some birds migrate to the garden every year to enjoy the warm fall days.
Here are some other gardens to consider:
South Coast Botanical Gardens (Palos Verdes)
Descanso Gardens (La Cañada Flintridge)
Rancho Santa Ana Botanic Garden (Claremont)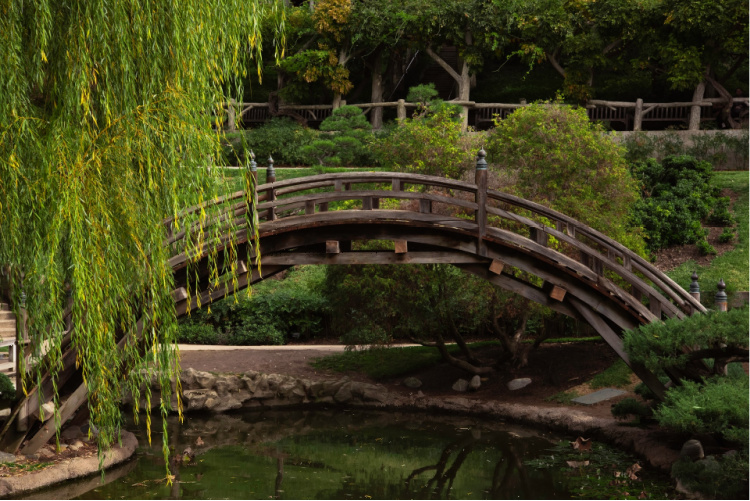 Visit a Pumpkin Patch
If you are on the hunt for the perfect pumpkin, you can visit a pumpkin patch during the fall. You will get the best pumpkin to carve with your family or friends because you will be able to choose the right size (from a tiny to extremely massive.)
 The top pumpkin patches in Los Angeles include the following:
Shawn's Pumpkin Patch (Culver City) 
Mr. Bones Pumpkin Patch (Culver City) – 
Tapia Brothers Farms (Van Nuys)
Cal Poly Pomona Pumpkin Patch and Festival (Pomona)
Pa's Pumpkin Patch
If you do not mind driving a bit, here are two options outside the county:
Tanaka Farms (Irvine)
Underwood Family Farms (Ventura)
All these farms are usually pretty busy during the fall, so it might be necessary for you to make reservations early enough. They will provide you with family fun and entertainment throughout the day as you take photos and enjoy different snacks.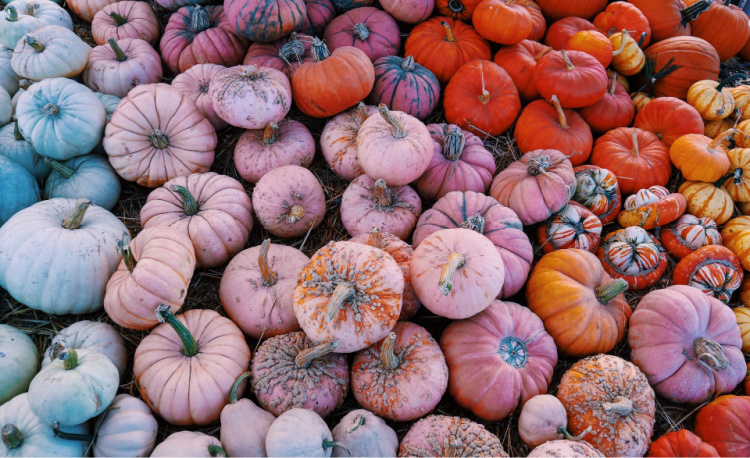 Go Apple Picking – Things to Do in Los Angeles During the Fall
If you have never gone apple picking, it might just be the best activity during fall in Los Angeles. You can visit the largest apple farm by taking a ride to Oak Glen and visiting Los Rios Rancho. This farm has over 32 apple varieties, and you can also taste the delicious cider in the snack bar.
Starting the first weekend of October, you can also visit the Stone Soup Farm and Heritage Orchard because it will be open. Here apple picking is free for kids under four years, and there are sanitizing stations throughout the orchard so that you can keep clean. 
Other apple picking spots in Oak Glen include Snow-Line Orchard, Stone Pantry Orchard, Willowbrook Apple Farm, and Rileys Farm.
If you are not interested in picking fruit, you can still visit the farms and take a look at their offerings.  They sell fruit, fall vegetables, apple cider donuts, honey, jams, jellies, and all sorts of gourmet products for sale.
These places are open every weekend throughout November.   Check open dates during the week (some are open every day of starting Friday) before heading to the area.  If you are driving to Oak Glen, make it a full day out.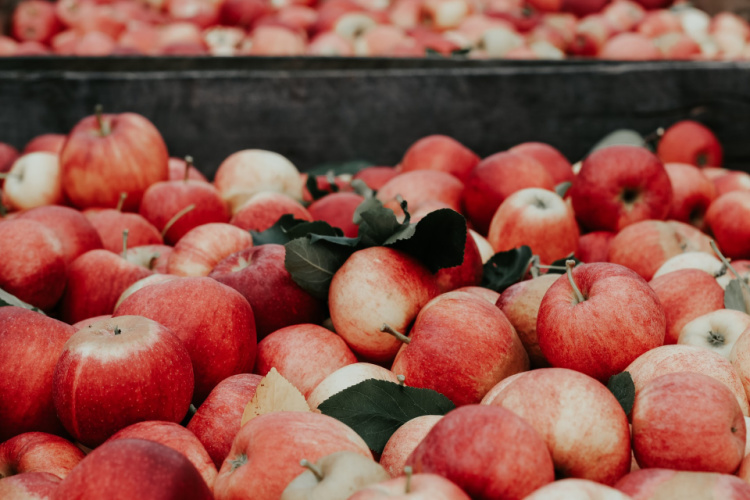 Eat Pie
I do not know about you but to me, pie is fall's quintessential dessert.
To be honest, I am not a fan of pies.  Well, maybe I should say I am not a fan of bad pie.  But, I do not have to worry about bad pie because here in Los Angeles we have a lot of places to get some killer pie.
There are many seasonal delicacies but make sure to try the apple, pumpkin, and sweet potato (because sweet potato pie is better than pumpkin) pies.
Some classic places to eat pie include:
The Apple Pan – This famous eatery is well-known for its burgers but the pies are to die for too.
Du-par's – Located in the Los Angeles Original Farmers Market, it has been in business since 1938.  Some say the southern pecan pie is the best
Pie 'n Burger – As the name implies, this place is all about the huge burgers and pie slices.  Milkshakes are delicious too.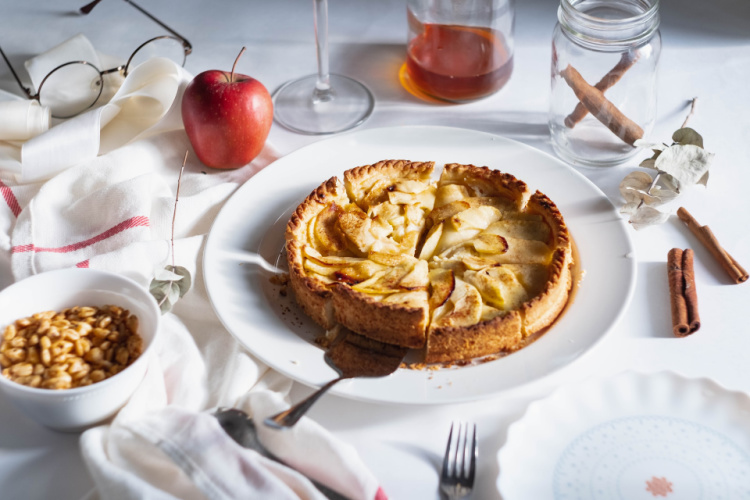 I can recommend the following places too:
Jones (West Hollywood)
Fat & Flour (Grand Central Market, Downtown LA)
Cobblers Cakes & Kream (Inglewood) – Love their sweet potato pie
Sweet Red Peach  (Inglewood)
The Pie Hole – This chain has locations in Downtown, Glendale, Hollywood, Pasadena, and Rancho Cucamonga.
If you live in the South Bay (like me), Hermosa Pie & Cake Company is the real deal.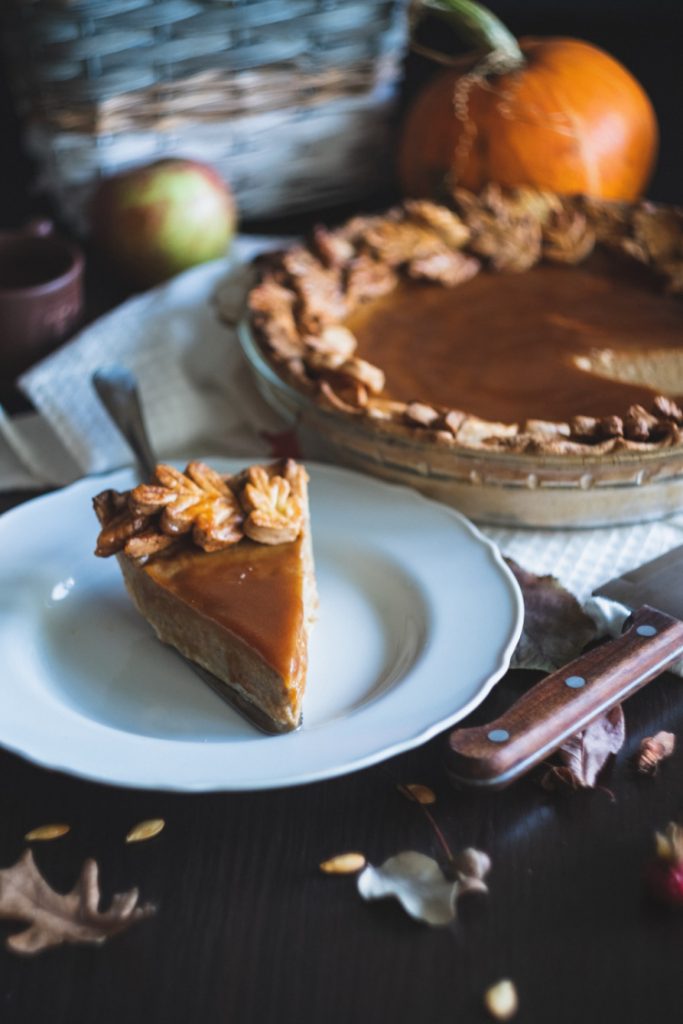 Celebrate Oktoberfest – Things to Do in Los Angeles During the Fall
If you are a beer lover, there are plenty of opportunities to experience Oktoberfest in Los Angeles. You will find a variety of eccentric beer bars and beers to choose from as you welcome autumn. 
Alpine Village, a market that sells German sausages and all sorts of Central European goods, has one of the best Oktoberfest celebrations in the area.  They have bands from Germany, contests, prizes, food, and activities for kids.
The Fairplex turns Los Angeles into a German paradise most Fridays and Saturdays in October by providing you with plenty of beer, pretzels, and Bavarian music. 
Other places you can visit to experience Oktoberfest are Old World Village (Huntington Beach), Big Bear Lake, Burbank Beer Festival, and the San Gabriel Dumpling and Beer Fest. 
Stop by a Farmers' Market
Farmers' markets are some of the best places to get into the fall mood.  These are full of fall products, decorations, and ambiance.  Do not forget to add the following to your seasonal list.
Apples
Pears
Persimmons
Artichokes
Broccoli 
Cauliflower
Green Beans
Kale
Pumpkins
Quinces
Winter Squash
Zucchini
Also, these are great places to pick pies, cookies, bread, honey, nuts, and jams.
As mentioned, I live in the South Bay.  Therefore, I am partial to the Farmers' Market that takes place in Torrance (Tuesdays, Saturdays).  I have not seen a better market than this.  It is more like a festival.
Other nice markets to visit include Mar Vista, Studio City, Hollywood, Altadena, and South Pasadena.
Keep in mind that almost every city in Los Angeles hosts a farmers' market.  Just head to the one closest to you.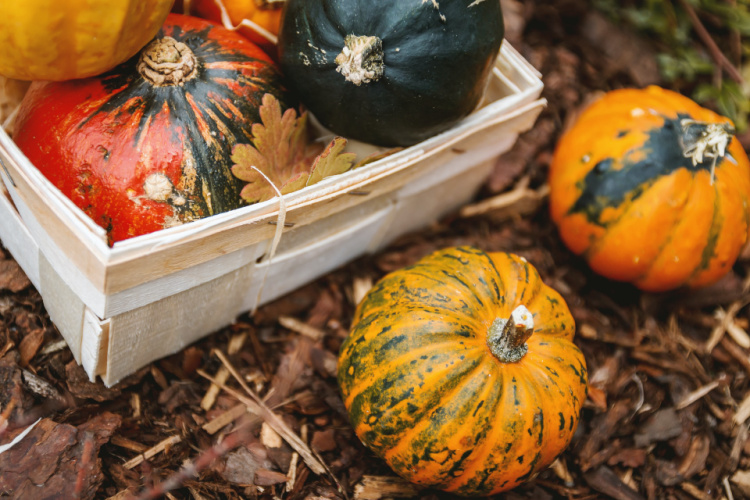 Learn to Cook Fall Favorites
Another fun way to celebrate fall is to learn how to cook a bunch of seasonal dishes.  I mean, you may be one of the best cooks out there but there may be some new tricks to learn.  Plus, it is an activity you can share with families or friends.
Hipcooks, a hand-on cooking school, offers themed classes on their West Los Angeles, East Los Angeles, and Woodland Hills campuses.  They offer virtual cooking classes too.  As an example, they have butternut squash risotto and creepy cocktails sessions on the calendar.
EATZ is another option for those who want to get serious about cooking (they have a condensed culinary school offering) or learn how to prepare a fall-specific meal (there is a fall harvest class in the calendar).
Spork Foods focuses on teaching organic, vegan recipes.  Follow them to learn about their fall offerings.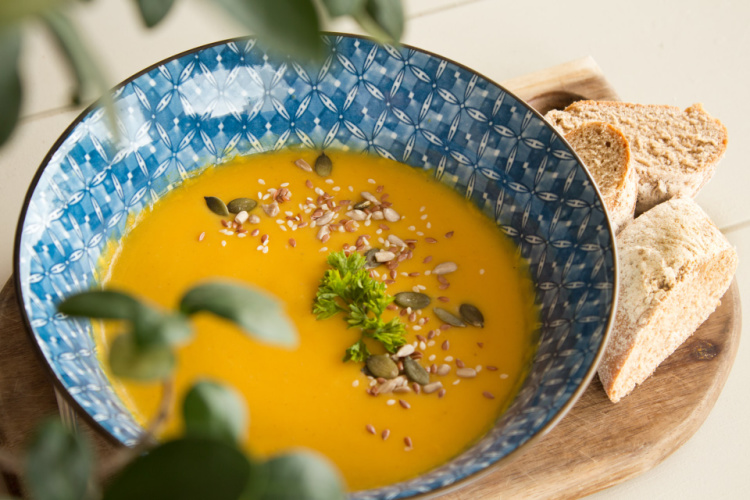 Triumph Over Corn Mazes
Apart from visiting and picking out pumpkin and apples, some of the farms in Los Angeles offer a bit of adventure. You can get lost and find your way out of a corn maze.
The pumpkin patches mentioned in this article have corn mazes.
You can also take a road trip and visit the military-themed Temecula's Big Horse Maze, which occupies 11 acres.
Forneris Farms (San Fernando Valley) offers more than pumpkins by giving you a detailed maze through four acres. 
In Chino, the haunted Frosty's Forest Maze is open on Fridays and Saturday nights. 
At the Tapia Brothers Farms, you will go through a corn maze while answering trivia questions. Do not forget to have some of the roasted corn!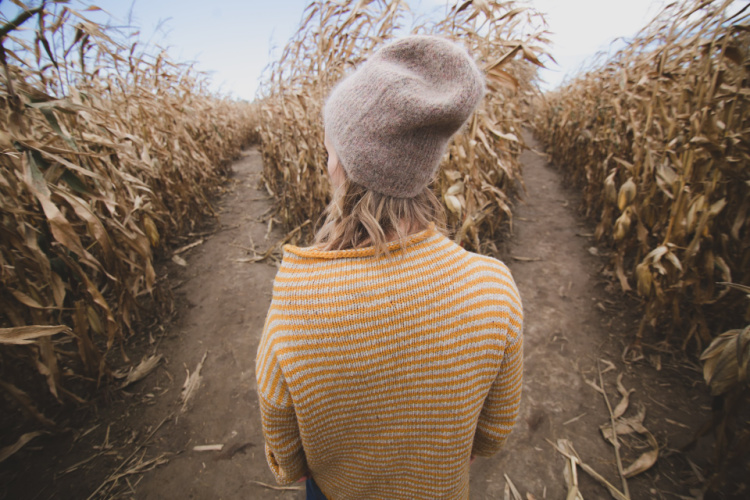 Honor the Dead
In many Latin American countries, the souls that are no longer on earth are remembered and celebrated from October 31st to November 2nd.  In some countries, celebrations are massive while in others people attend in masse to the cemeteries.  
Los Angeles' big Latin American population makes the city one of the best places to experience the Day of the Dead (Dia de los Muertos).  The tradition is commemorated with candlelight processions, altar making, face painting, costumes, dances, and theatrical performances.  Plus, big markets selling many traditional goods (and pan de muerto) are assembled.
The best places to join the festivities are Olvera Street (Los Angeles' Founding Site), Grand Park, Canoga Park, and Pacoima.  The Museum of Latin American Art (Long Beach) has exhibitions related to the celebration.
The Hollywood Forever Cemetery and the Woodlawn Cemetery (Santa Monica) have excellent programs too.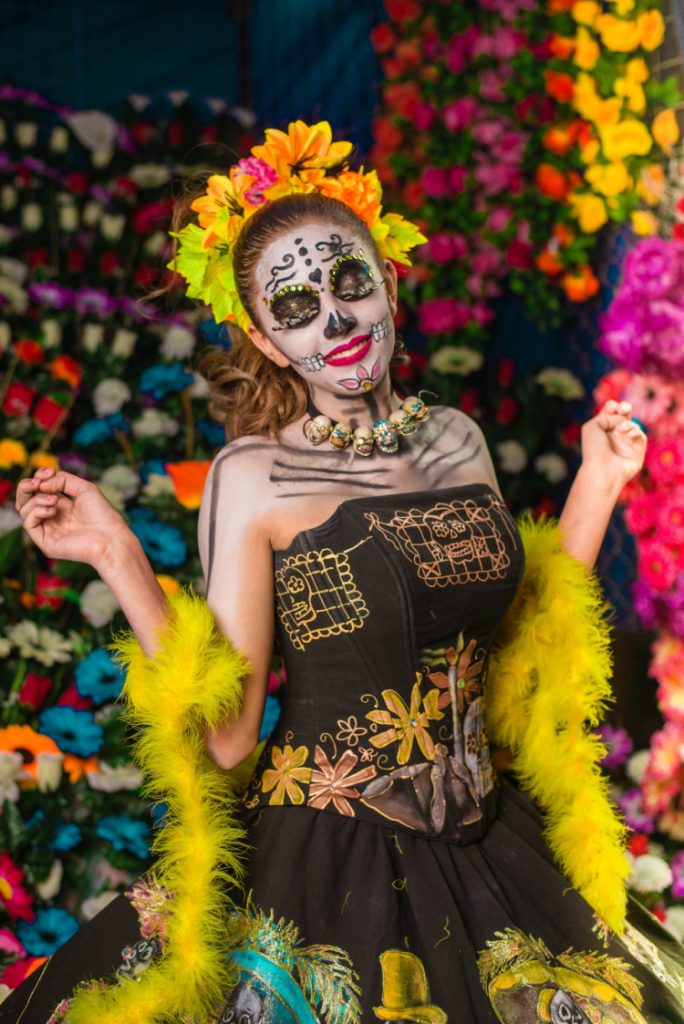 Ride a Horse in the Santa Monica Mountains
One of the top things to do in Los Angeles during fall is to take a romantic ride through the Santa Monica Mountains with that special person and experience the spectacular topography landscape. 
If you are lucky, you can observe wildlife like deer, hawks, raccoons, and squirrels.   The ride is even more spectacular during sunset. This is also a great activity to experience with a group of friends or even family. 
Operators include Malibu Riders, Circle K Ranch, and Los Angeles Horseback Riding.
Halloween Celebrations – Things to Do in Los Angeles During the Fall
There are many Halloween festivals and activities in Los Angeles.
From haunted places to spooky Halloween parties, Los Angeles provides you with the greatest time during Halloween. You can take a look around and search for the Halloween parties available. These events are normally greatly advertised so that you will not miss any that you might want to go to.  Start thinking about your costume now!
One of the largest Halloween street parties in the world takes place in West Hollywood.  Experts estimate half a million people attend every year.  Keep in mind this is not a PG party.  
Family-friendly activities include Night of the Jack (awesome lights display in Calabasas), Haunted Hayride (San Dimas), and Haunt O'Ween (Woodland Hills).
The Queen Mary is another great place to celebrate Halloween.  It is said the ship is haunted.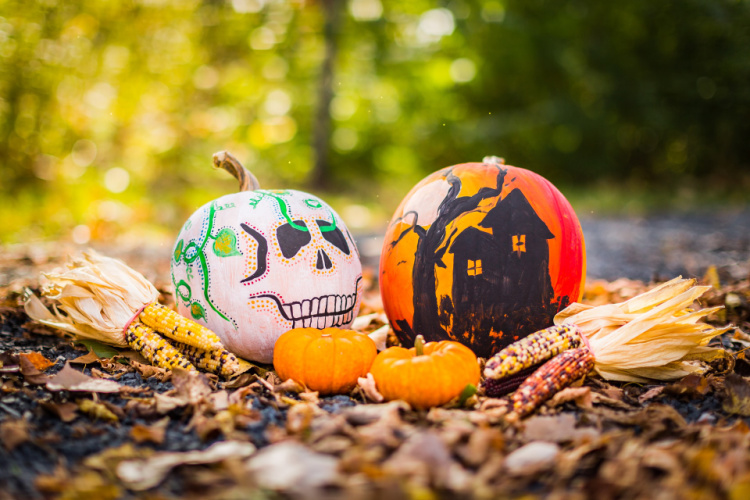 Go Camping
There are a lot of formidable places to camp in and near Los Angeles but a lot of these places get packed during summer.  And, let's not forget camping is not that cool when temperatures are crazy high.
But, during fall things have calmed down and temperatures are benign.  
I have a detailed article on where to camp in Southern California.  Moreover, I have guides on the best campgrounds in Los Angeles, San Diego, and San Luis Obispo counties.  Those articles are packed with information so, it is a good idea to read through them.
Camping in Southern California
Make a Bonfire
Los Angeles is known for its template year-long weather.  The thing is the air starts to get a bit crisp during the fall.
One of the best ways to end those fall days is with a bonfire.  And, since this is Southern California, a good bonfire has to take place at the beach.
Dockweiler (Playa Vista, near El Segundo), Cabrillo (Long Beach), Leo Carrillo (Malibu), and Point Mugu (Malibu) have fire rings.
Now, you need to go early to secure one of these rings.  People spend all day at the beach in order not to lose theirs.
Bring cozy clothes or furry blankets for when the sun goes down.  Do not forget to bring all the ingredients needed to make s' mores!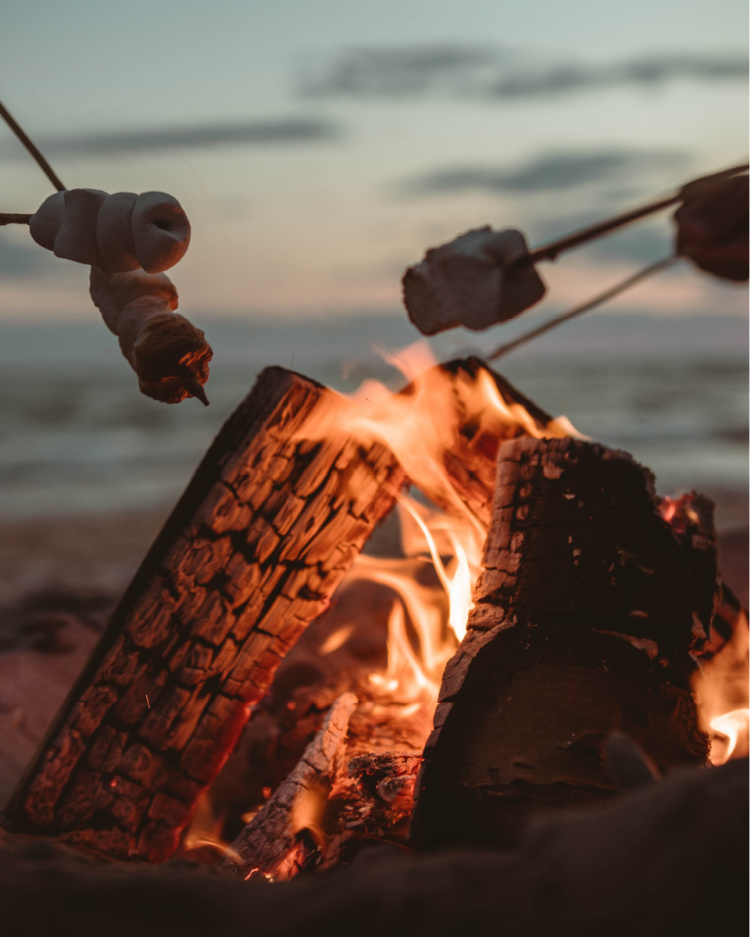 Grape Harvest and Wine Tasting
The grape harvest takes place during early fall (end of September).  There are some places to enjoy this time in Los Angeles.  And, if you do not make it to harvest time, wine tasting is still a cool fall activity.
In Malibu, you can visit Rosenthal, Strange Family Vineyards, Cielo Farms, Malibu Wine Walks, and DeLiese Cellars (Thousand Oaks).
Lancaster (Antelope Valley) has several tasting rooms (Stephen Hemmert, Barrett Cellars, Coruce Vineyards, Thief & Barrel).
In the Agua Dulce area, you can find the Agua Dulce Winery and Reyes Winery.
Go on a Day Trip
As mentioned at the beginning of this article, I have already written about the best places to experience fall in Southern California.  These can be visited as a day trip or weekend getaway.  Check the article shown below:
Fall in Southern California: The Greatest Seasonal Escapes
As a previous, I discuss places such as Oak Glen, Julian, Calabasas, Big Bear, Antelope Valley, Temecula, and more.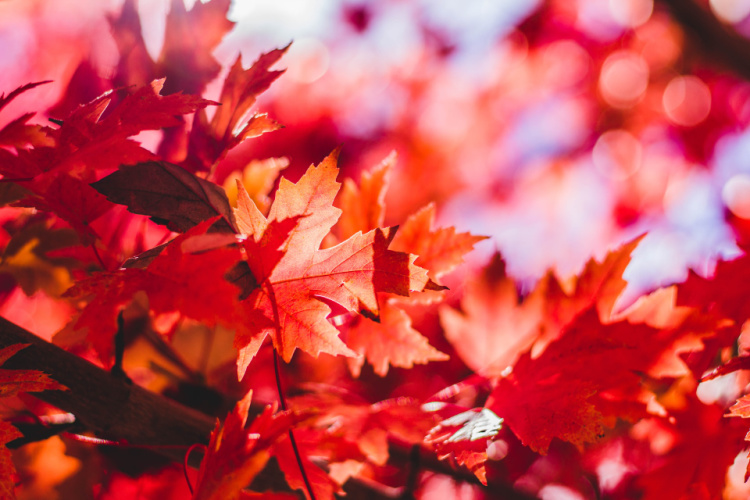 Hit the Road – Things to Do in Los Angeles During the Fall
If you want to experience fall foliage or colors not that far from Los Angeles, head to the Eastern Sierra.  Without a doubt, this is the best fall road trip you can do.
The amazing spots in this road trip are located about 250 to 300 miles from Los Angeles.  Because of this, the area can be visited in 3 or 4 days.
Make sure to drive (and hike) around these places:
Bishop Creek (both forks)
Rock Creek
Convict Lake
McGee Creek
Mammoth Lakes Basin
June Lake
Virginia Lakes
Lundy Canyon
Peak season is from mid-September to mid-October.  You have to keep an eye at the forecast and be ready to go when the experts give the go.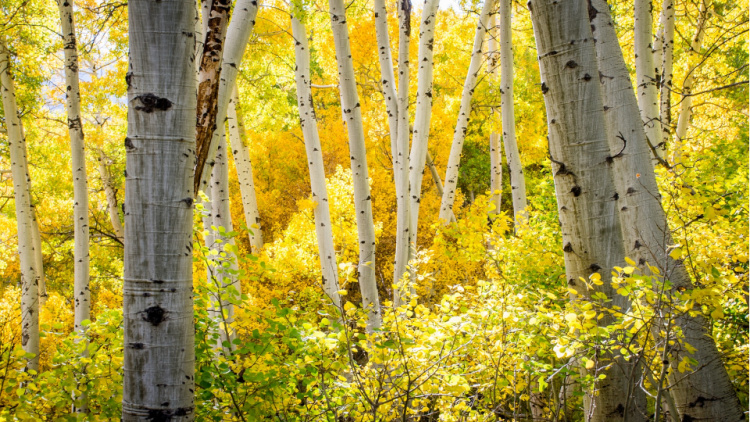 Christmas Lights
Technically, the first weeks of December are part of the fall season (winter starts on December 21st). 
Because of this, the early part of December is a great time to see the Christmas lights.  Take your time to walk through the various gardens or drive through the roads bursting with thousands of lights and displays. Some people take this "light" thing seriously.
You can get this experience in any of the following places.  
Descanso Gardens
Christmas Tree Lane (Altadena)
Venice Canals
Beverly Hills
Candy Cane Lane (El Segundo)
Moonlight Forest (Arcadia)
Sleepy Hollow Christmas Lights (Torrance)
Marina del Rey Boat Parade
Some of the must-visit places outside Los Angeles include:
Festival of Lights (Riverside)
Newport Beach Boat Parade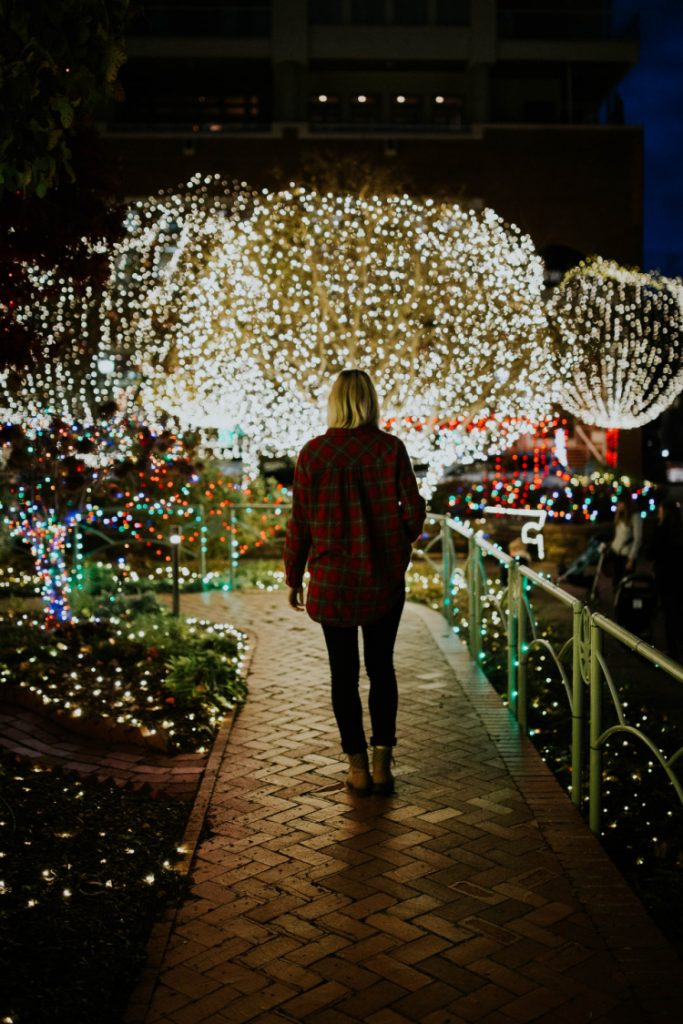 More of Southern California
Los Angeles Ultimate Bucket List
Ultimate San Diego Bucket List
150+ Places to Go in Orange County
200+ Places to Visit in Santa Barbara
Hope you have enjoyed the best things to do in Los Angeles during the fall.  What other suggestions do you have?
Pin "Things to Do in Los Angeles During the Fall" for later!