This article explores the best things to do in Los Angeles during the winter!
While a big chunk of the northern hemisphere experiences gelid temperatures during the winter (mid-Dec to mid-March), Los Angeles is able to keep a mild temperature profile.
Daily highs roam around the mid-60 degrees Fahrenheit.  That is pretty impressive if you ask me.
That fact makes the city a popular winter destination.  As a long time resident, I can tell you it feels great not having to worry about extreme weather.  Plus, a short drive can put in contact with pine cones and snow (if that is what you like).
Here are some of the top winter activities in Los Angeles!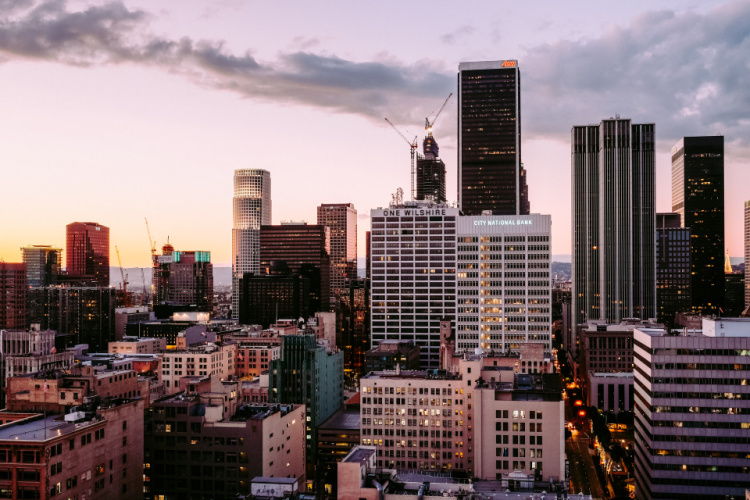 Things to Do in Los Angeles During the Winter
Before getting deep into the things to do in Los Angeles during the winter, I want to make sure we are on the same page.
The term "Los Angeles" can be interpreted in many ways.  For this article's purposes, we will be discussing the county of Los Angeles with the occasional day trip and road trip suggestion.
Now, I have already mentioned the weather.  The truth is that with the temperatures we experience in Los Angeles, there is no real need for seasonal guides.  Most activities can be practiced all year long.
However, seasons and seasonal activities evoke all sorts of positive emotions.  I want to give you a good idea of what things may be more suitable for winter.  Yes, I will include activities that are usually associated with winter.
Let's dig in!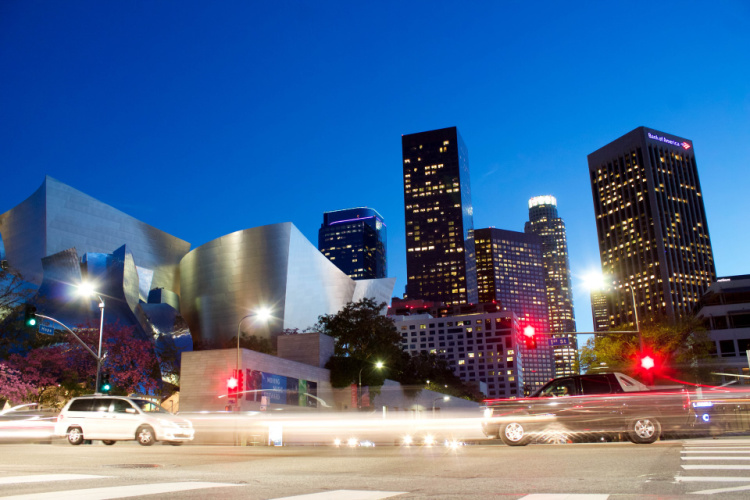 Whale Watching
Winter is the prime season to go whale watching since this is the time when gray whales migrate from the frigid Alaskan waters to the balmy lagoons of the Baja Peninsula (Mexico).  They swim south Nov-Dec and north Mar-Apr.  Movements of these huge mammals are not set in stone.  You can spot them all season long along California's coast.
In Los Angeles County, whale watching excursions depart from Marina del Rey, Redondo Beach, and San Pedro. Boat trips last 1-2 hours and, usually, have a naturalist/whale expert aboard.
I recommend looking for deals on websites such as Groupon or Travelzoo before taking an excursion.  Also, dress in layers and be prepared for seasickness.
Whales can be observed from land too.  Here is a list of high places that are ideal to spot whales.
Read More: Whale Watching in Newport Beach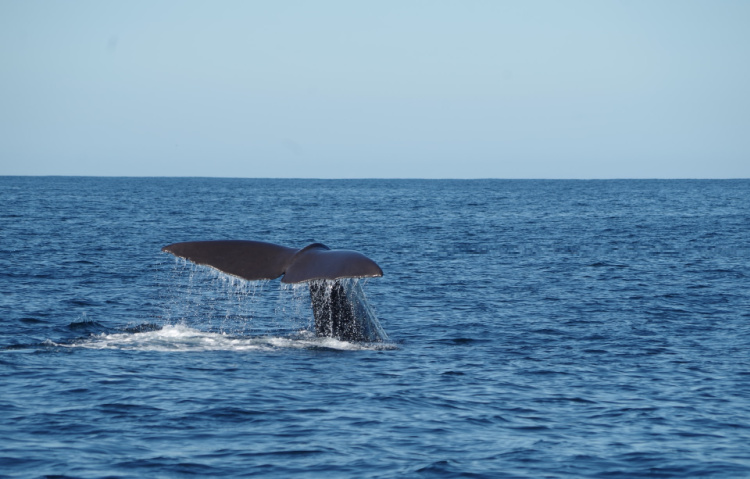 Ice Skating
Ice skating is not what comes to mind when you think about winter in Los Angeles. However, there is a modest number of open-air arenas where you can practice the sport. Venues include the following:
Pershing Square (Downtown Los Angeles)
ICE (Downtown Santa Monica)
Queen Mary (Long Beach)
The Rink (Burbank)
Holiday on Ice (Glendale)
Regardless of whether you're hoping to float in the shadows of Downtown's high rises or in the sea breeze, trim up those skates before heading to these spots.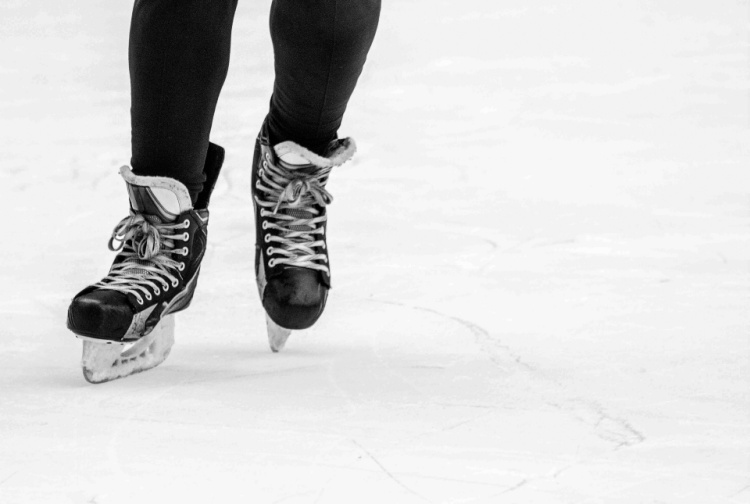 Hiking
Hiking is one of the best things to do in Los Angeles during winter.  You can explore to your heart's content without having to worry about the oppressing heat.
Contrary to what many people believe, there are tons of hiking options in Los Angeles.  As a matter of fact, you will be spoiled with choices.
Here are some places to head to:
King Gillette Ranch (Santa Monica Mountains)
Malibu Creek State Park
Topanga State Park
Point Mugu State Park
Point Dume 
Runyon Canyon
Griffith Park
Kenneth Hahn State Recreation Area
Baldwin Hills Scenic Overlook
Madrona Marsh Preserve
Dominguez Gap Wetlands
Palos Verdes Peninsula (check out my dedicated article)
Keep in mind winter is the time to hike in the desert. Do not forget to visit the following parks and reserves:
Vasquez Rocks Natural Area
Devil's Punchbowl Natural Area
Saddleback Butte State Park
Prime Desert Woodland Preserve
Note: Winter is the rainy season in Los Angeles.  It is a good idea to skip the trail a day or two after heavy rains.
Read More: Palos Verdes Peninsula Hikes and Trails
Things to Do in Lancaster, California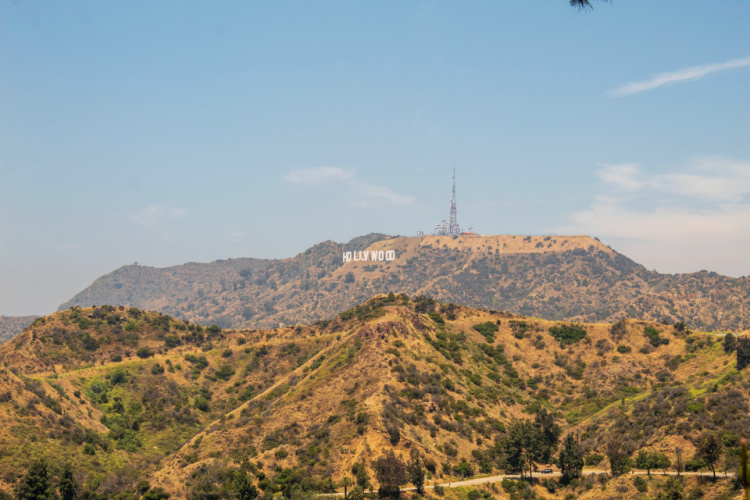 Stop by a Farmers' Market
Farmers' markets are some of the best places to get into the winter mood.  These are full of winter products, decorations, and ambiance.  Do not forget to add the following to your seasonal list.
Beets
Broccoli
Brussel sprouts
Cabbage
Carrots
Cauliflower
Kale
Leeks
Grapefruit (and other citruses)
Persimmons
Winter Squash
Also, these are great places to pick pies, cookies, bread, honey, nuts, and jams.
I live in the South Bay.  Therefore, I am partial to the Farmers' Market that takes place in Torrance (Tuesdays, Saturdays).  I have not seen a better market than this.  It is more like a festival.
Other nice markets to visit include Mar Vista, Studio City, Hollywood, Altadena, and South Pasadena.
Keep in mind that almost every city in Los Angeles hosts a farmers' market.  Just head to the one closest to you.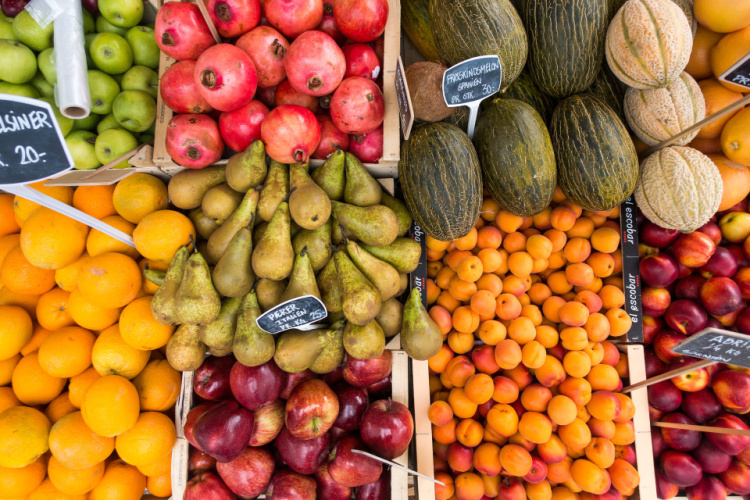 Eat Delicious Ramen
Warm your chilly bones with a steaming bowl of ramen!
Los Angeles has excellent ramen options because several Japanese-born chefs and chains have set foot in town.
Ramen joints have boomed all around the city.  Tonkotsu ramen (originated in Fukuoka) seems to be king but you can find Hakata, Sapporo, and vegan varieties. 
If you are serious about this dish, I recommend stopping by Little Tokyo (Downtown), Sawtelle Boulevard (near Santa Monica), and Torrance (South Bay).
My favorite places are the following:
Tsujita
Shin-Sen-Gumi Rakata
Daikokuya
Santouka
Kai Ramen
Note:  Keep in mind there are plenty of places to eat pho and tom yum too.
Read More: Things to Do in Little Tokyo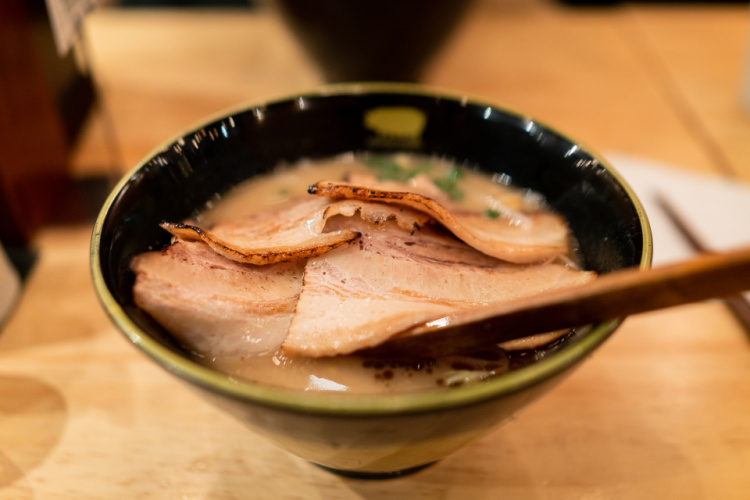 Dig into Chili
I had to give chili its own entry on the list since I do not quite see the dish as a soup.
Anyway, a big bowl of chili is just what the doctor ordered when days get cold.  
In Los Angeles, when I think about chili, the first thing that comes to mind is Tommy's.  This classic chain serves chili burgers, chili dogs, chili tamales, and chili fries.  Make sure you go to a "real" Tommy's location.  There are a lot of imitators scattered around the city.
For chili spaghetti, go to Chili John's in Burbank.  Some affirm this is the best chili joint in Los Angeles.
Earle's serves regular and vegan chili dogs, chili burgers, and chili fries.
Breweries
Visiting a brewery is a good indoor activity for winter.
A lot of breweries are family and pet friendly.  Plus, many offer food options, games, TVs, and activities.
The South Bay is one of the leaders of the craft beer movement in Los Angeles (with the city of Torrance being the leader in the area)
Smog City Brewing, Monkish Brewing, Cosmic Brewery, The Dudes' Brewing, The Strand Brewing, Red Car Restaurant & Brewery, Yorkshire Square Brewery, Absolution Brewing Company, Scholb Premium Ales, and Hop Saint are located in Torrance.  The four first breweries on this list are located within a one-mile radius.
Other breweries in the area include Brouwerij West (San Pedro), El Segundo Brewing Company, King Harbor (3 tasting rooms in Redondo Beach), Phantom Carriage (Carson), and Three Weavers (Inglewood).
As you can see, the options are nearly limitless.
Read More: Torrance Breweries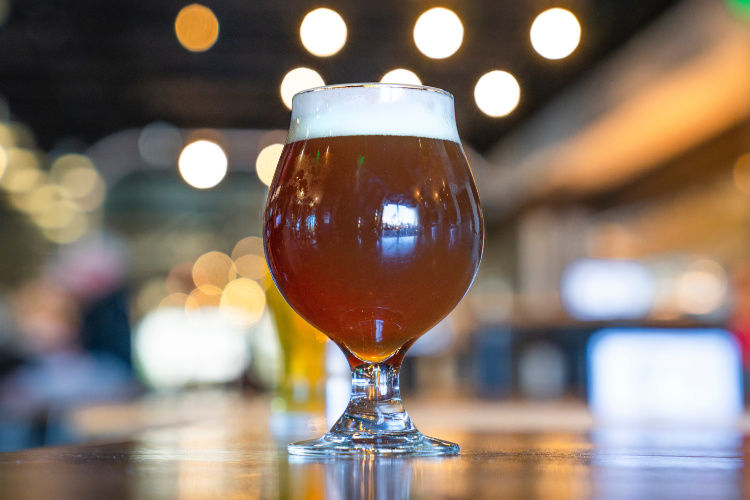 All Things Snow
Snow and Los Angeles do not go together.  Not in a thousand years.
However, a quick car ride can take you up to the mountains where there is plenty of the white, fluffy substance.
You will find plenty of areas suitable for snow fighting, tubing, and sledding along the Angeles Crest Highway.  If you are serious about winter sports, plan a day at the Mountain High Resort near Wrightwood.
Other great places for snow-oriented day trips and getaways include Mt. Baldy, Big Bear, Lake Arrowhead, and Running Springs (Snow Valley Mountain Resort).
A little bit farther away, but still day trip material,  you will find the Frazier Park/Mt. Pinos area in Los Padres National Forest and the upper station of the Palm Springs' Tramway.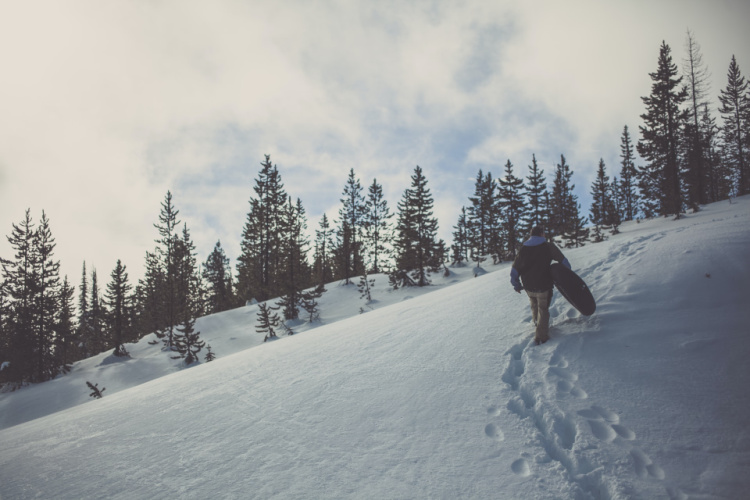 Cocktails by the Fire
When the sun sets early and that Pacific Ocean breeze blows, there is an opportunity to have cocktails (or your favorite drink) next to a fireplace.
That's right, in Los Angeles, there are plenty of restaurants/bars with fireplaces to keep you toasty while having a good time with friends.
Here are suggestions if you want to stay close to the ocean:
Nelson's (Terranea Resort, Palos Verdes Peninsula)
SALT Restaurant (Marina del Rey)
Sea Level Restaurant (Redondo Beach)
If you do not mind heading inland, here are some recommendations:
Perch (Downtown)
The Rooftop (Downtown)
Salt Creek Grille (El Segundo)
The Wellesbourne
Sassafras Saloon (Hollywood)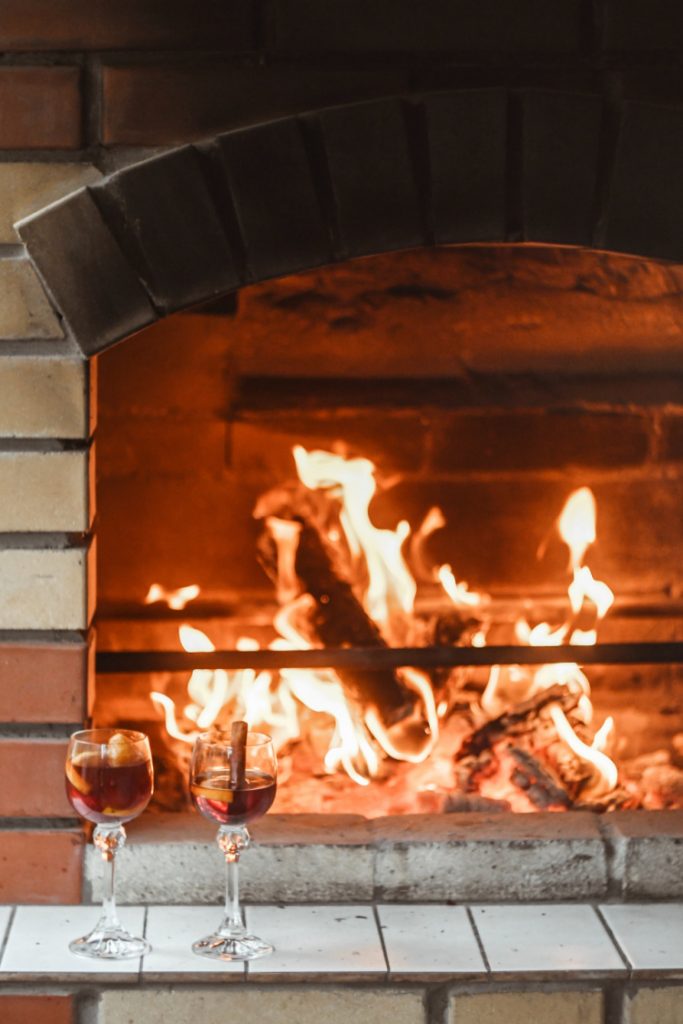 Museums and Galleries
We do not need a reason to visit L.A's. astounding cultural institutions —particularly when you can visit free of charge. 
Those uncommon chilly, stormy winter days are the ideal excuse to get a dose of art, and history.
Favorite museums include the Los Angeles County Museum of Art (LACMA), La Brea Tar Pits, The Getty (free but you have to pay to park), The Broad (free but you need to make reservations), National History Museum, and California Science Center (free but you need to make reservations to see the Space Shuttle Endeavor).
Keep in mind Los Angeles has fantastic galleries too.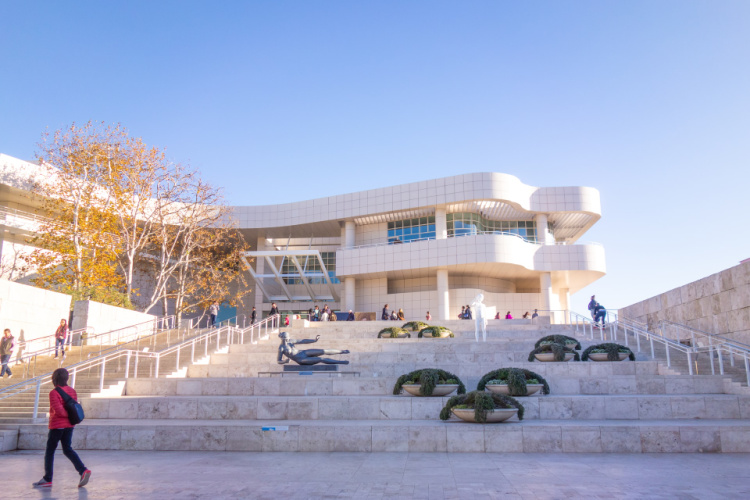 DineL.A.
Twice every year, DineL.A. offers reduced fixed priced lunch/dine menus, for two weeks, in restaurants located all over the city.
About 300 restaurants are part of the event.  Those are good news for those who like options but it can be a little bit overwhelming.  I recommend checking the event's official website and articles from specialized sources (Eater LA, The Infatuation, TimeOut) if you need help deciding where to eat.
Leave yourself enough time to reserve since the hottest spots fill up fast.  And remember, it is valid to take off some time from work to take advantage of a deal.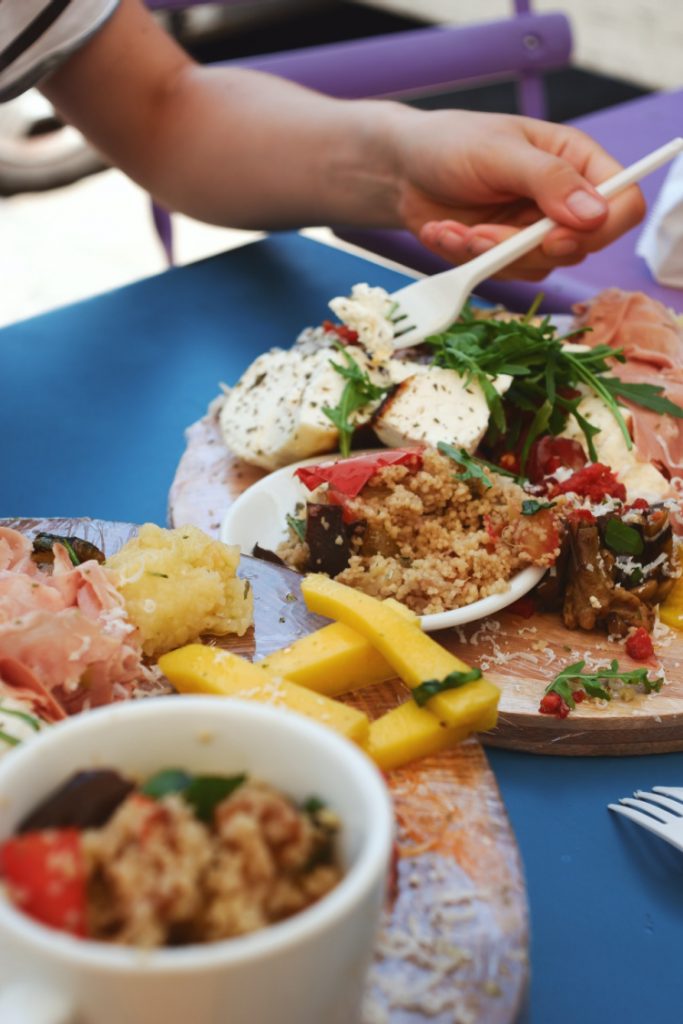 Lunar New Year
There are many places in Los Angeles where you can join the Lunar New Year celebrations.
Head to Chinatown to witness the Golden Dragon Parade, enjoy cultural performances and eat good food.  
In addition, celebrations take place in the following places:
Santa Monica Place (Outdoor Mall)
Queen Mary
The Huntington Garden
Pacific Asia Museum
Alhambra (City)
Originals Farmers Market
Westfield Santa Anita  (Mall)
Read More: Things to do in Chinatown, Los Angeles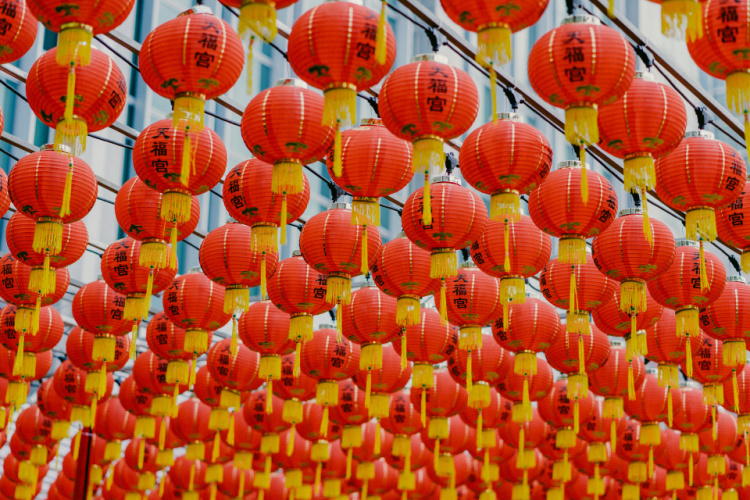 Theme Parks
Seems like everybody (I am exaggerating, of course) wants to spend the holidays or a winter day in one of the theme parks in Southern California.
Disneyland is the top choice when it comes to attractions, decorations, ambiance, and food.  Keep in mind Disney has a little empire in Anaheim.  It is not only Disneyland but Disney California Adventure, Disney Hotel, and Downtown Disney (you can hang around free of charge).
More budget-conscious folks prefer Knott's Berry Farms with its roller coasters, ghost town, Camp Snoopy, and chicken dinner restaurant.
Universal Studios Hollywood is preferred by teenagers and young adults.  And, yes, the World of Harry Potter is a big pull.  Once again, you can walk around the Universal CityWalk for free.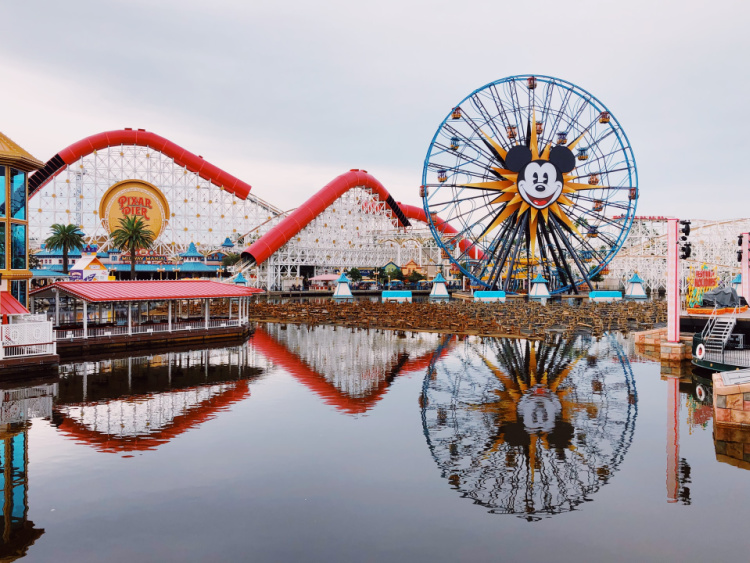 A Good Cup of Coffee
Aww, coffee! 
A warm cup of joe is an awesome way to put a smile on your face when days turn gloomy.  The list of coffee shops selling quality products in Los Angeles is long.  Each neighborhood has its shining stars.  I recommend searching based on your location or asking locals for inside knowledge.
To get you started, here are some places worthy of a visit:
Verve Coffee
Alfred Coffee
Philz Coffee
Cafecito Organico
Go Get Em Tiger
Cognoscenti Coffee
Dinosaur Coffee
Do not forget to get a cup of cafe de olla (coffee made with cinnamon and piloncillo) too. Good places to indulge include Guelaguetza, Cafe de Olla Restaurant, and La Monarca Bakery.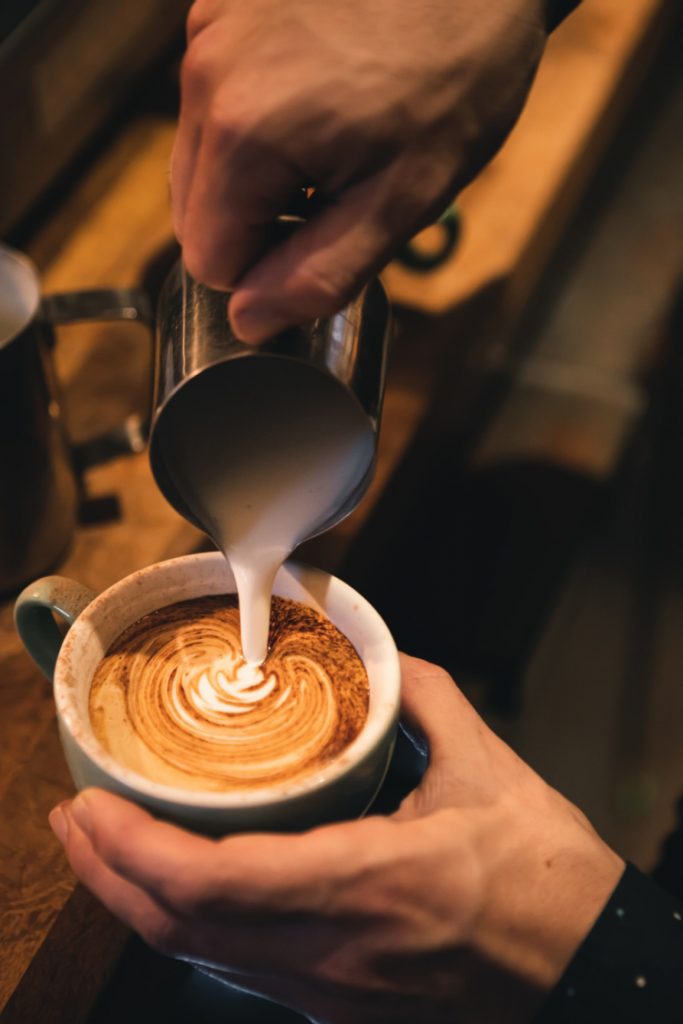 Hot Chocolate As Well
On the same line as above, a toasty cup of hot chocolate can put you in a positive mood.  More if it is topped with whipped cream or marshmallows.
The lavender hot chocolate from Cafe Demitasse is a local favorite.  I promise the lavender flavor is subtle.  The best thing is that the hot chocolate is served with a piece of marshmallow that is blow-torched before serving.
Lady Chocolatt specializes in hot chocolate made with Belgian chocolate (love this place).
Cacao Mexicatessen is my favorite place to drink Oaxaca-style hot chocolate.  They serve delicious food too.
And, of course, you cannot miss the Lombard Street Hot Cocoa from Ghirardelli (Pasadena).  Yes, it comes with chocolate squares on the side.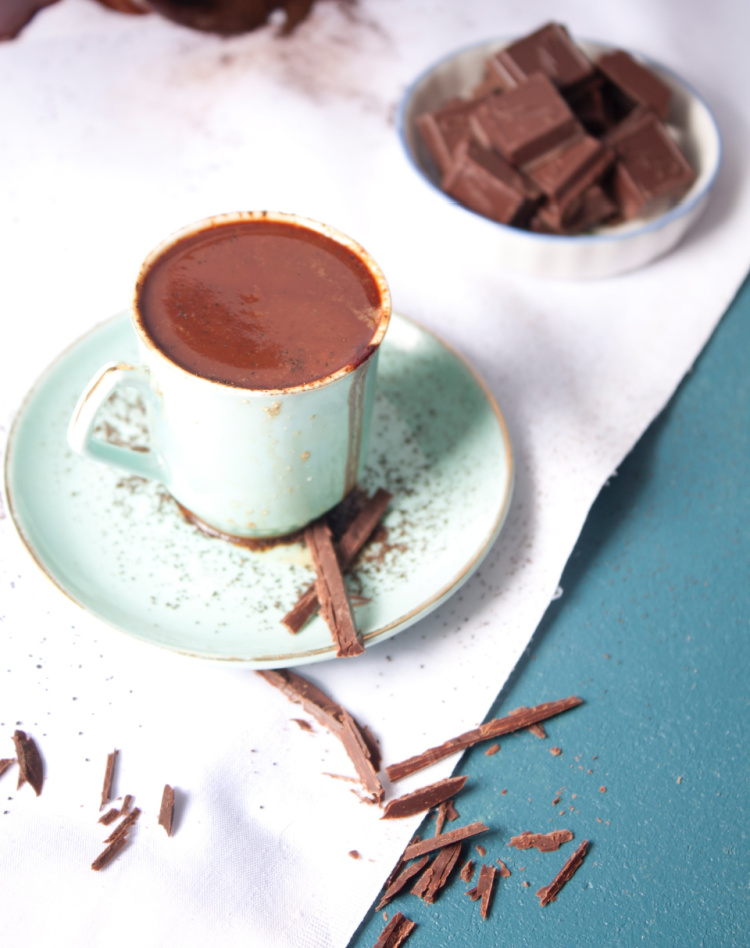 Learn to Cook Winter Favorites
Another fun way to celebrate winter is to learn how to cook a bunch of seasonal dishes.  I mean, you may be one of the best cooks out there but there may be some new tricks to learn.  Plus, it is an activity you can share with families or friends.
Hipcooks, a hands-on cooking school, offers themed classes on their West Los Angeles, East Los Angeles, and Woodland Hills campuses.  They offer virtual cooking classes too.  As an example, they have spiced chocolate cake and eggnog sessions on the calendar.
EATZ is another option for those who want to get serious about cooking (they have a condensed culinary school offering) or learn how to prepare a winter-specific meal (there is a winter dinner party class on the calendar).
Spork Foods focuses on teaching organic, vegan recipes.  Follow them to learn about their winter offerings.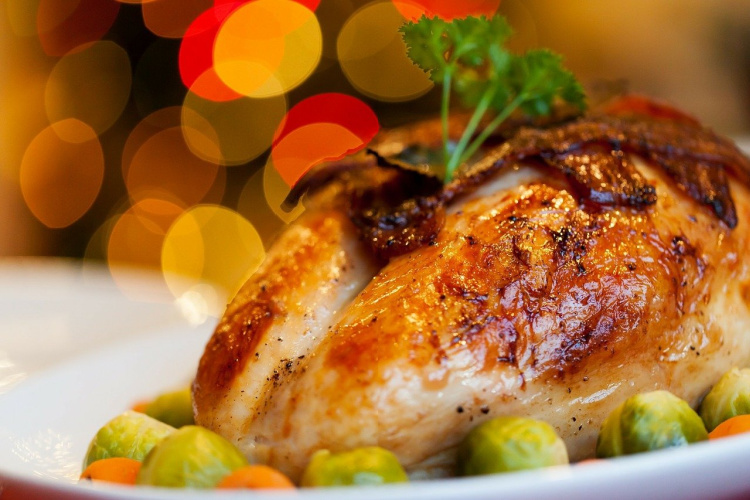 Make a Bonfire
One of the best ways to end a winter day is with a bonfire.  And, since this is Southern California, a good bonfire has to take place at the beach.
Dockweiler (Playa Vista, near El Segundo), Cabrillo (Long Beach), Leo Carrillo (Malibu), and Point Mugu (Malibu) have fire rings.
Now, you need to go early to secure one of these rings.  People spend all day at the beach in order not to lose theirs.
Bring cozy clothes or furry blankets for when the sun goes down.  Do not forget to bring all the ingredients needed to make s' mores!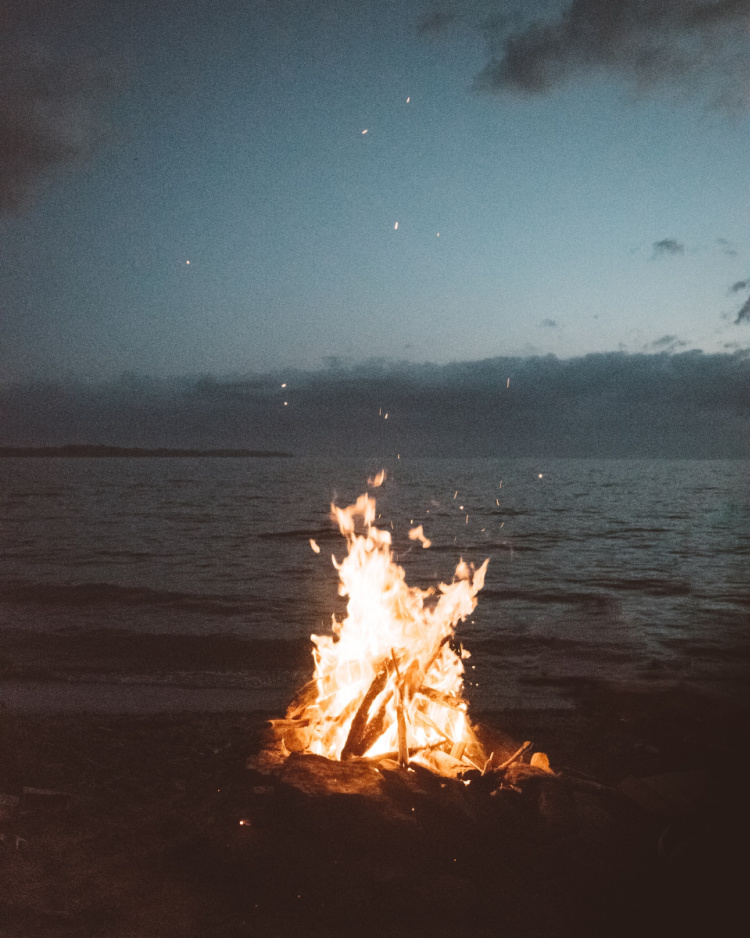 Christmas Lights
December is "the month" to see Christmas lights.  Take your time to walk through the various gardens or drive through the roads bursting with thousands of lights and displays. Some people take this "light" thing seriously.
You can get this experience in any of the following places.  
Descanso Gardens
Christmas Tree Lane (Altadena)
Venice Canals
Beverly Hills
Candy Cane Lane (El Segundo)
Moonlight Forest (Arcadia)
Sleepy Hollow Christmas Lights (Torrance)
Marina del Rey Boat Parade
Some of the must-visit places outside Los Angeles include:
Festival of Lights (Riverside)
Newport Beach Boat Parade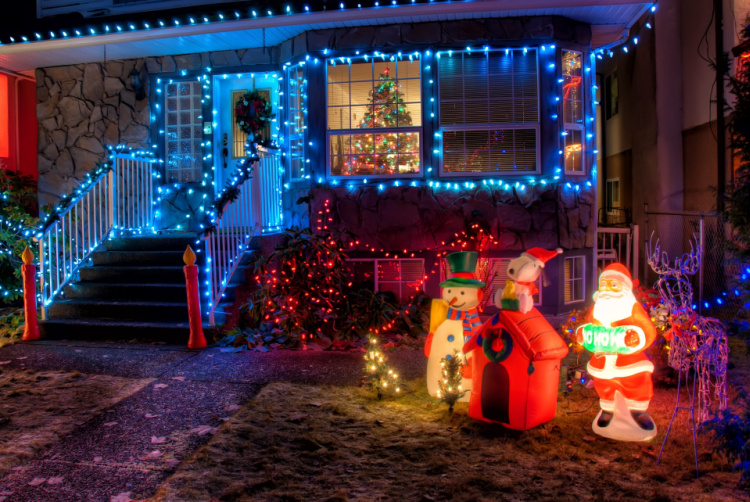 Mural Hunting
When it comes to street art, you can fill a memory card (phone or camera) while hunting for colorful pieces.
Picking the right neighborhood is key.  In that way, you work from one work of art to another.
Top choices include the Arts District, Venice Beach, and Melrose Avenue.
Some great cities for street art (that do not get a lot of attention) are Hermosa Beach (Murals Project), Lancaster (POW! WOW! Antelope Valley), and Long Beach (POW! WOW! Long Beach).
Relax at the Beach
Ok, I couldn't leave the beach out.
Certainly, the water temperature is hypothermia-initiating. However, the weather is warm enough to unwind in a comfortable sweatshirt. And, that sweatshirt is probably coming off if the sun is shining bright.
At the beach, you can walk at one of the strands or esplanade (Santa Monica, Venice Beach, Manhattan Beach, Hermosa Beach), bike, fish (no license is needed if you do it from a pier), or spend some time in the sand.
Restaurants have indoor and outdoor (with heaters) sections.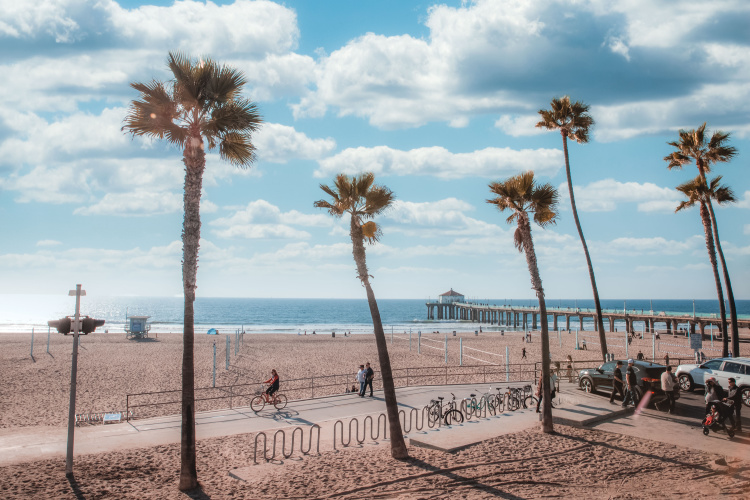 As you can see, there are plenty of fun things to do in Los Angeles during the winter.  I hope this article has provided plenty of ideas. Enjoy the winter season!
More of Southern California
Los Angeles Ultimate Bucket List
Ultimate San Diego Bucket List
150+ Places to Go in Orange County
200+ Places to Visit in Santa Barbara
What other things to do in Los Angeles during the winter do you recommend?
Pin "Things to Do in Los Angeles During the Winter" for later!