This article gives you insight into the best things to do in North Park, one of the trendiest neighborhoods of San Diego!
San Diego is one of the most popular tourist destinations in the country. It's America's Finest City, and for good reason. There are beaches for whatever mood you're in, outdoor activities for all skill levels, and those fish tacos…there's nothing else like it. 
But you may not know that just inland, there are a number of neighborhoods that show off what San Diego is really all about. It's about community, good food, opportunities to gather, and all of the craft beer you could handle.
One neighborhood that shows all of this off quite well is North Park, conveniently located just north – hence the name – of a place you may already have on your San Diego itinerary, Balboa Park.
Check out all of the things you can do in North Park with just a day in this fantastic San Diego neighborhood.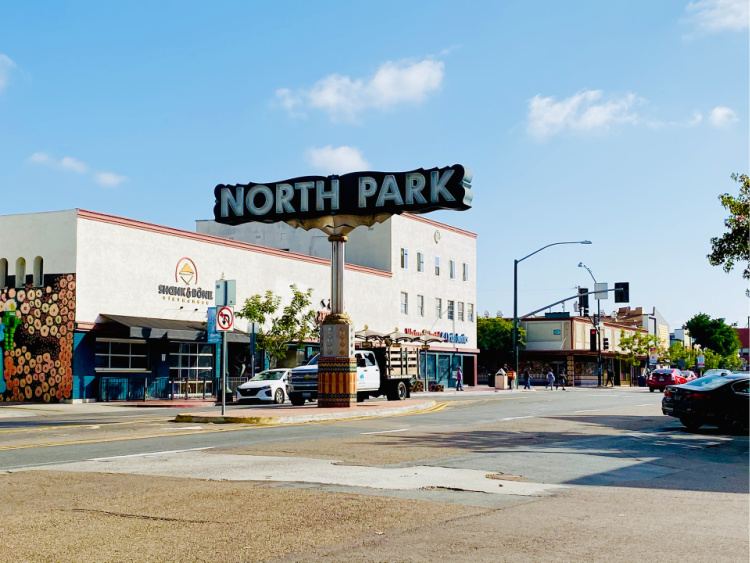 How to Reach North Park
San Diego is very car-centric, so the easiest way to reach North Park will be to drive there from wherever your base is. For a bit of context, North Park is just a 10-minute drive from Hotel Circle, a hub for those seeking budget-friendly accommodations in the city. The neighborhood is about a 15-minute drive from downtown, another popular spot for San Diego accommodations, and 15-20 minutes from the closest beach, depending on traffic. 
Once you're in North Park, you should be able to find free street parking if you're patient. Metered parking and parking garages are also available if you're visiting on a busy weekend, particularly in the evenings. The neighborhood itself is very walkable, and bike-friendly. You won't need your car once you're there.
If you're not renting a car while in San Diego and prefer to test out the city's system of trolleys, buses and rideshare services, you could still make do. While there is no trolley that services North Park, you'll find a number of bus lines that run through the neighborhood, and all of the major rideshare companies are available in the city. 
Things to Do in North Park
There are plenty of things to do in North Park to really get a feel for this San Diego neighborhood. Check out these ideas to make the best of your North Park visit.
Try the Local Beers
North Park is the hub of the craft beer scene in San Diego. You can even create a brewery crawl of your own based on your own personal beer tastes.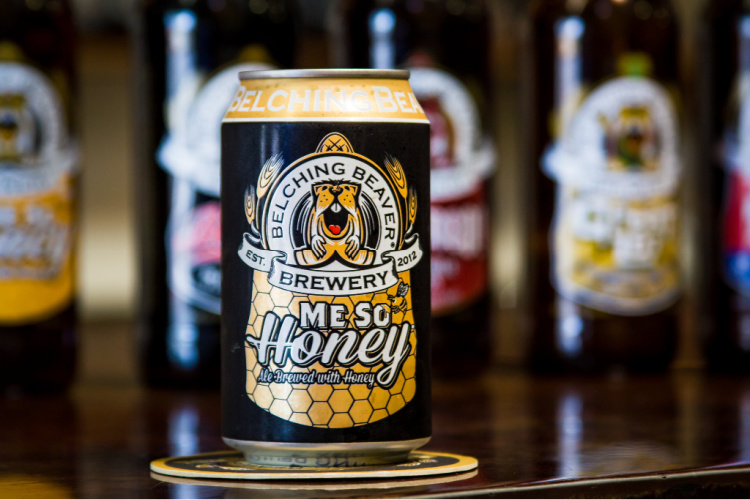 Photo by Four Brewers
If you're interested in unique flavors, don't miss Belching Beaver, home to beers with peanut butter and honey notes that will satisfy even those who claim not to like craft beer. The massive North Park Beer Company is loud and a hub of activity in the neighborhood, with a full menu to boot if you're looking for a nosh. Fall Brewing Company not only has delicious beer but interesting decor, as well. They have a giant Humpty Dumpty inside who gets dressed up for the season, including Halloween.
And cider enthusiasts will want to try Bivouac Ciderworks, a relatively new addition to North Park with ciders produced both locally and from around the world.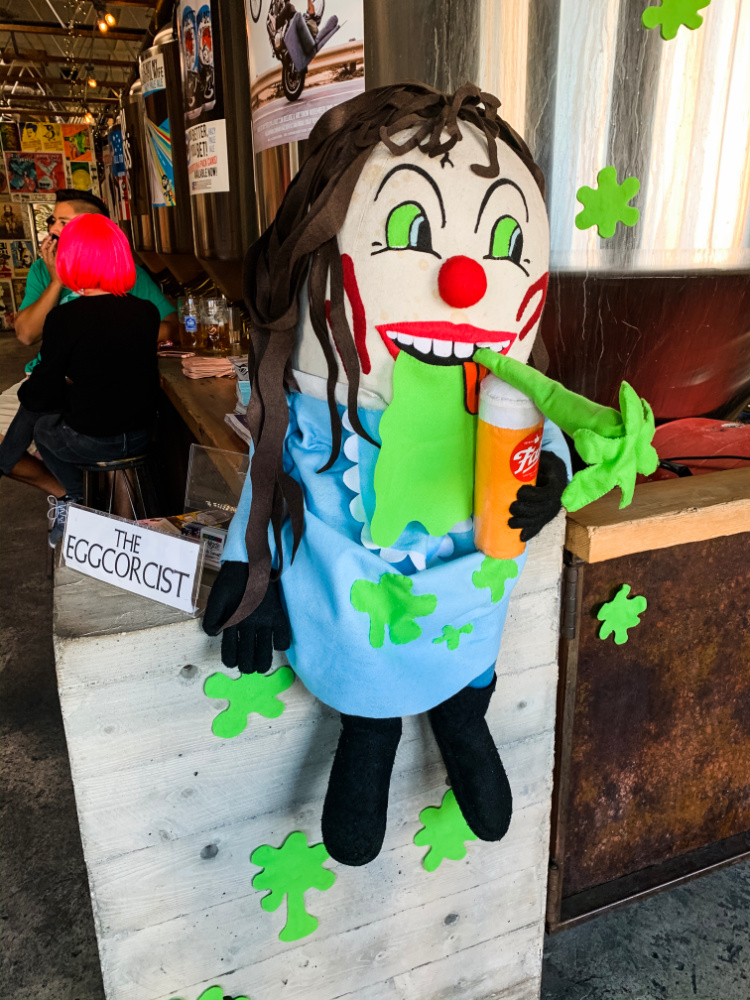 Photo by Agnes
Hit the Farmers' Market
As with most of San Diego's neighborhoods, North Park has its own farmers' market, held every Thursday. It's a great way to support the small businesses in the neighborhood as they offer up their best wares. 
Vendors there sell the usual fresh fruits and vegetables, in addition to crafts and items that would make the perfect gifts for friends back home.
Window Shop in the Neighborhood's Unique Shops
Even if you're not looking to buy anything, North Park's boutique shop offerings are a fantastic way to while away an afternoon. 

Outside of San Diego's Old Town neighborhood, Artelexia is the shop for Mexican-inspired gifts and crafts. The shop Pigment just next door has become a destination not only for their unique goods, but the way the eclectic store is designed. You'll find this one on all kinds of best Instagram spots in San Diego lists. 
North Park was made for wandering, especially down its hidden pathways, like Ray Street. Find your favorite boutique shop on your next visit.
Photo by Agnes
Check out the Murals and Historical Buildings
North Park is home to some of the city's most impressive murals. Pose in front of Belching Beaver's "Welcome to San Diego" mural, a postcard homage to the city's focus on tourism, or "You Are Radiant," a colorful mural outside of the boutique shop Artelexia that you can't help but smile about once you're there.
Or, take a stroll through the neighborhood and see what you're able to find on the back walls of buildings, on shop front signs, and down alleyways. Bonus points if you can find Prince!
North Park boasts plenty of historical significance, too. Watch for signage along your stroll of historical properties.Don't miss out on the Observatory North Park, a 1930s-era live music venue that you can still catch a show at if you time your visit right.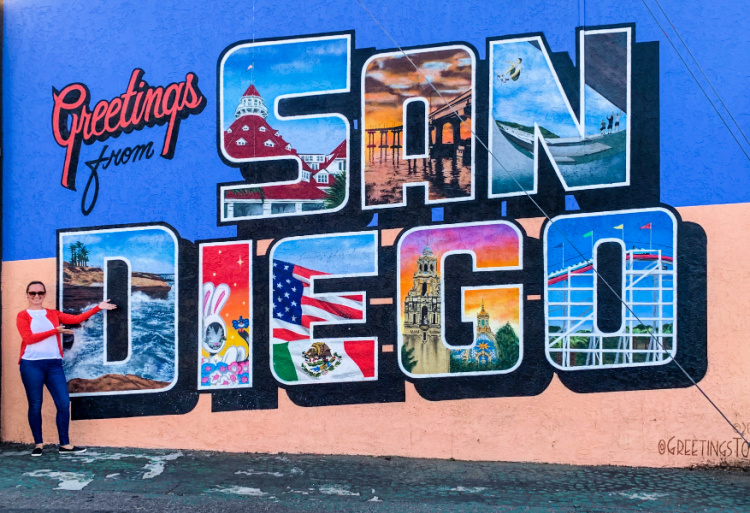 Photo by Agnes
Enjoy a Flight of Ice Cream
There is a list of North Park restaurants for you to peruse below, but Hammond's Gourmet Ice Cream deserves a special mention. Hammond's offers ice cream flights, which is amazing if you're the kind of person who just can't decide on an ice cream flavor when you're standing in line, looking down at all of those delicious flavors.
You can have as many as a dozen tiny little cones during your visit to Hammond's, and while that sounds like a lot, you'll still find yourself having a tough time deciding thanks to their selection of unique flavors. Don't miss out on the Ginger Cream if it's available the day you visit. 
North Park Restaurants
North Park is a delicious area in the city, and you'll be spoiled for choice while you're there when you're thinking about where to stop for breakfast, lunch or dinner. Here are the best of North Park's restaurants. 
Atypical Waffle: Atypical Waffle is exactly as it sounds, an eatery specializing in waffles with unique flavors and toppings. The entrance is a bit tucked away from the main street, but finding this place is half the fun.
Breakfast Republic: As long as you're patient, you'll be rewarded with some of the best breakfast food in not only North Park, but San Diego, as well. The portions here are huge, so sharing is recommended. If you're lucky enough to be traveling on a weekday, wait times will be much more manageable. 
City Tacos: It wouldn't be a San Diego neighborhood without multiple options for tacos. City Tacos has delicious taco options no matter what you're after, including their vegetarian potato tacos. Don't be fooled by the ambiance at the Lucha Libre Taco Shop next door, by the way. The tacos at City Tacos are far superior.
Photo by Agnes
Et Voilà! French Bistro: If you're interested in something a bit fancier for dinner, the Et Voilà! French Bistro is a wonderful option for traditional French food, including a full menu of desserts and cheese courses if you're really going for the French vibes. Entree prices are a bit higher than at many of the eateries in the neighborhood, but still reasonable when you consider the level of care taken with the ingredients here. If you're a fan of mussels, don't leave San Diego without trying them here.
Tribute Pizza: If you're in the mood for pizza, you have several options in North Park, but the most interesting will be Tribute Pizza. Not only are their pies delicious, the pizzas on the menu there are all a tribute to pizzas that the owners have eaten and loved around not only the country, but the world. The pizza shop is also run out of an old post office, which makes for some great Instagram photos while you're there.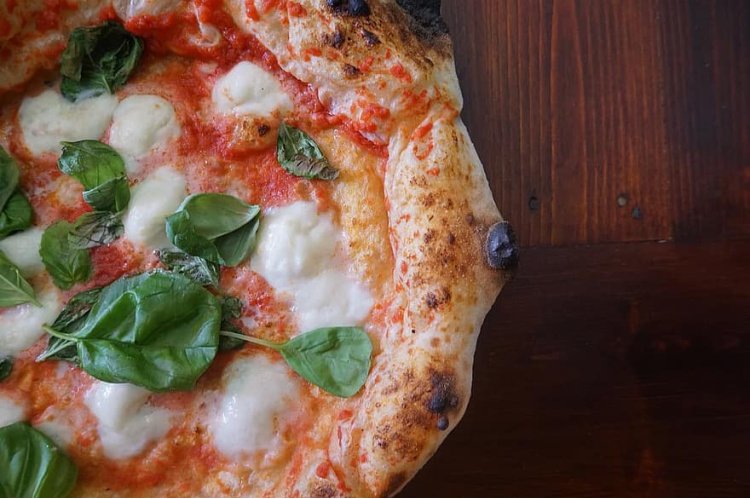 Things to Do in North Park: Nearby Attractions
North Park is centrally located for many other San Diego attractions, so you'll be able to explore lots more if you include the neighborhood on your San Diego itinerary. 
Balboa Park: North Park is just northeast of Balboa Park, home to the San Diego Zoo and the city's best museums, including the recently renamed Museum of Us. (This one was previously known as the Museum of Man.) You could easily spend a full day here, exploring the gardens and people-watching.
Old Town: Old Town, San Diego's historic center, is just a 10-minute drive west of North Park. Visit Old Town to see the original heart of the city, before San Diego's downtown expansion, and the birthplace of California.
The Beaches: San Diego's beaches are well within reach of North Park. Mission Beach, Ocean Beach, Pacific Beach and even Coronado are all within a 15-20-minute drive of North Park. La Jolla is an easy, scenic 25-minute drive north.
The Gaslamp and Downtown: San Diego's downtown neighborhoods, including the nightlife hub of the Gaslamp Quarter, are about a 15-minute drive southwest of North Park. You can easily spend a full day in North Park while still catching a sunset at the harbor at the end of your busy day.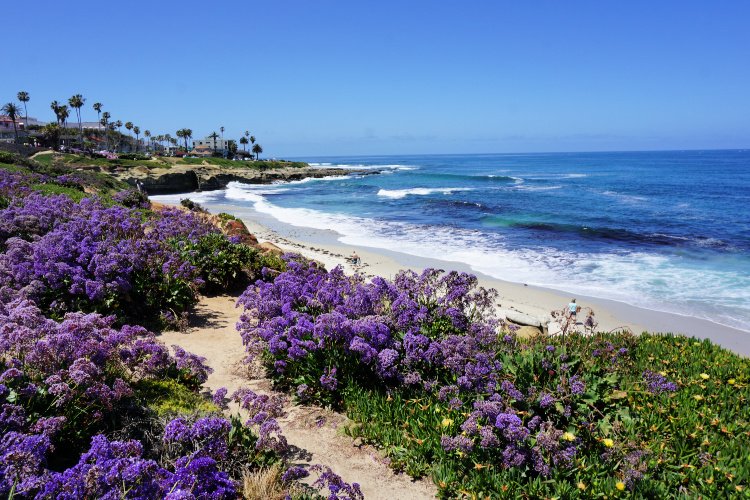 Agnes is a regular person behind Travel on the Reg, a travel blog focused on sharing her collected wisdom and (hopefully) amusing truths about travel when it's done in a regular way. Travel can be messy, awkward and amazing, sometimes all at the same time. She's here for all of it. A Chicago native, Agnes moved to San Diego, America's Finest City, in 2014, and has been enjoying the sunshine ever since.
More of Southern California
Los Angeles Ultimate Bucket List
150+ Places to Go in Orange County
200+ Places to Visit in Santa Barbara
Have you been to North Park?  If so, what are your recommendations with respect to things to do in North Park?
Pin "Things to Do in North Park" for later!