Nancy from Around the World at the Weekend shares her expertise on the best things to do in Ocean Beach, California.
Ocean Beach is the perfect place to visit. The unique shops and hippy vibe make it an unusual and laid back choice with a ban on chain stores and an amazing farmers market.
In this article, we will explain exactly why this is the perfect retreat from real life.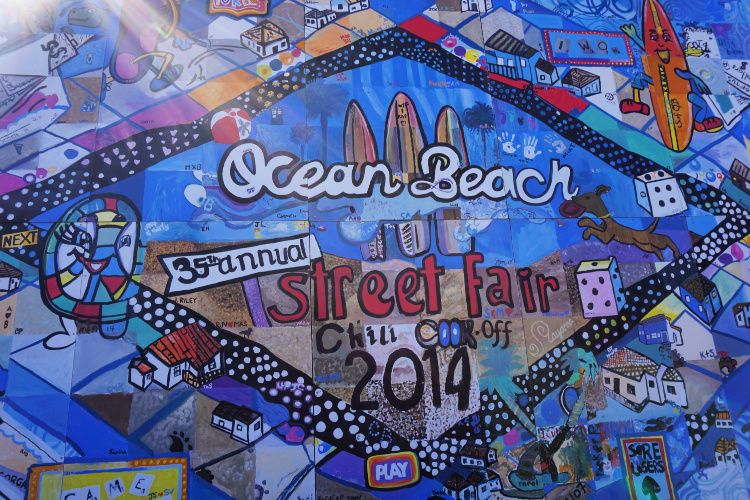 How to Reach Ocean Beach
Ocean Beach is a 15-minute drive from Downtown San Diego which is well serviced with an airport, Amtrak railroad station, Greyhound bus links, and multiple freeways. Ocean Beach is about a two-hour drive from the Los Angeles International Airport (LAX).
Although you can spend a day there (or visit as a day trip), a long weekend and a booking in an Airbnb, within walking distance from the beach, is the perfect way to relax and enjoy everything this awesome place has to offer.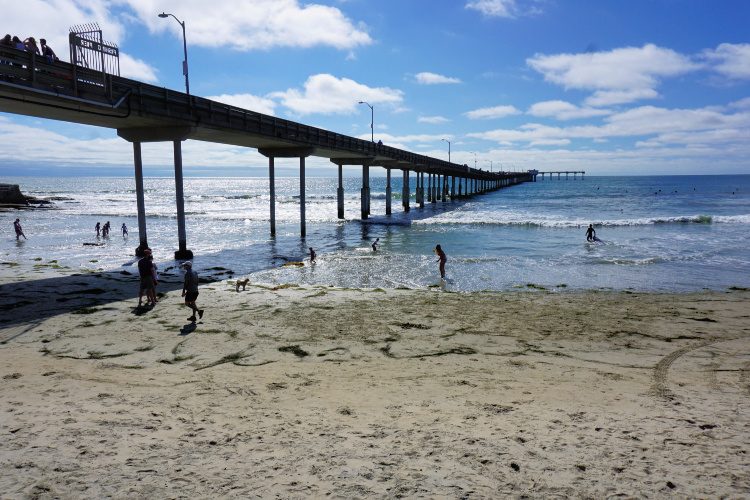 Things to Do in Ocean Beach
Here is what we recommend doing in this fun neighborhood.
Dog Beach
This beach is located at the mouth of San Diego River, and, as the name suggests, it allows dogs to roam off-leash. This are welcoming news to pet owners. There is a very friendly community of fellow dog walkers to chat with as well. 
In addition, the nearby Dusty Rhodes Park has a fenced space where dogs can run freely.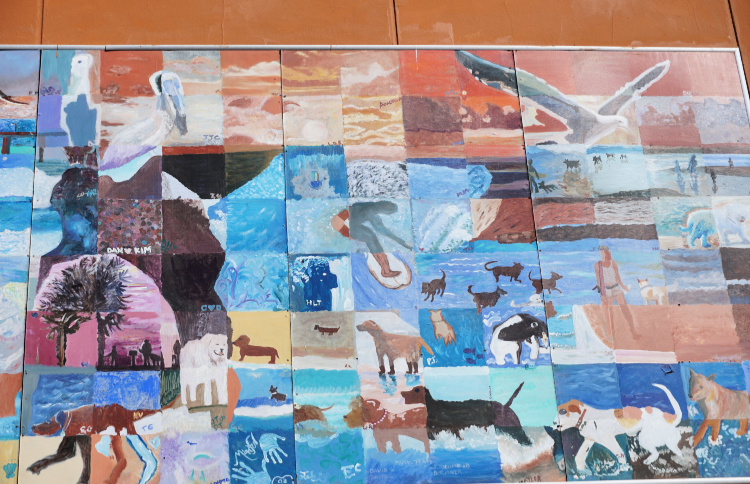 Ocean Beach
Don't panic if dogs aren't your thing because next to Dog Beach you will find the neighborhood's main beach. The glinting blue sea and the soft sand makes this the perfect place for a relaxing day. It's also a great beach for surfing, but kids can paddle too. There are places set up for beach volleyball if you are feeling athletic.
Be warned that parking can be difficult.  Our top tip is to either head to the beach early or park a couple of blocks up from the beach and walk down.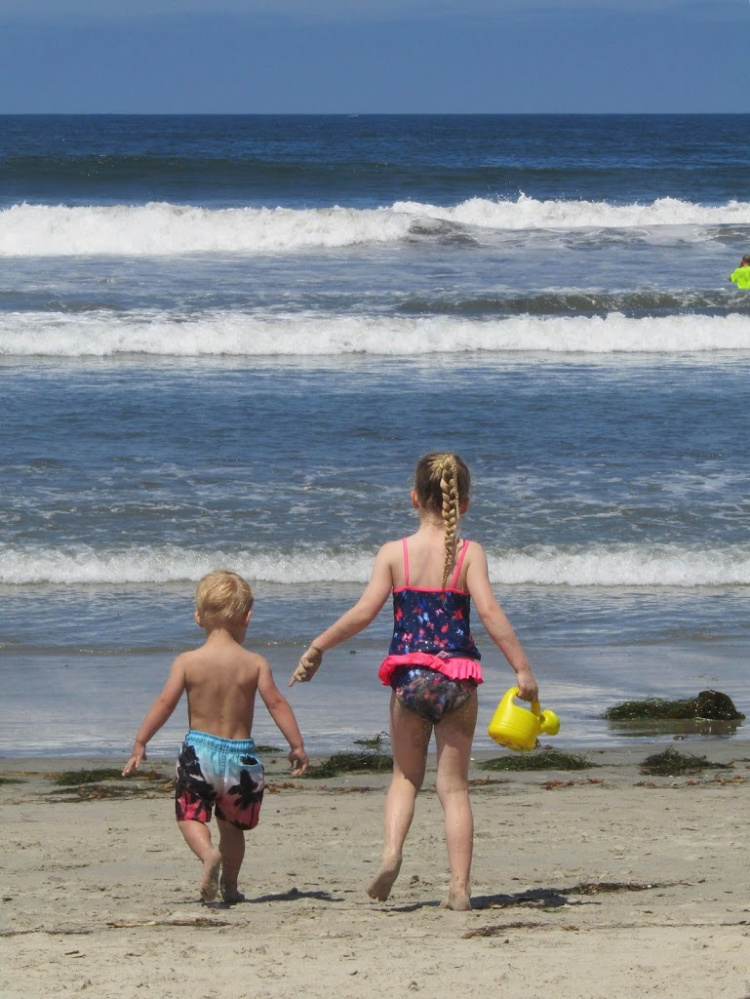 Photo by Nancy
Visit Unique Shops
Ocean Beach has banned chain stores, so you won't find a Starbucks or McDonalds. Rather you will find comic book stores, shell sellers, and unique little gift shops. This gives Ocean Beach a really unique flavor – almost like going back in time. 
It also means that it has a real community feel to it as all the shop owners know each other and many of the residents have been living in Ocean Beach for decades.
We became totally addicted to the machines outside the comic book store (Galactic Comics) up the main drag from the beach.
Other stores worth visiting include Botanica Home and Garden, Ocean Beach Antique Mall, Beach Sweets, Pride Surf & Skate, and People's Organic Food Market.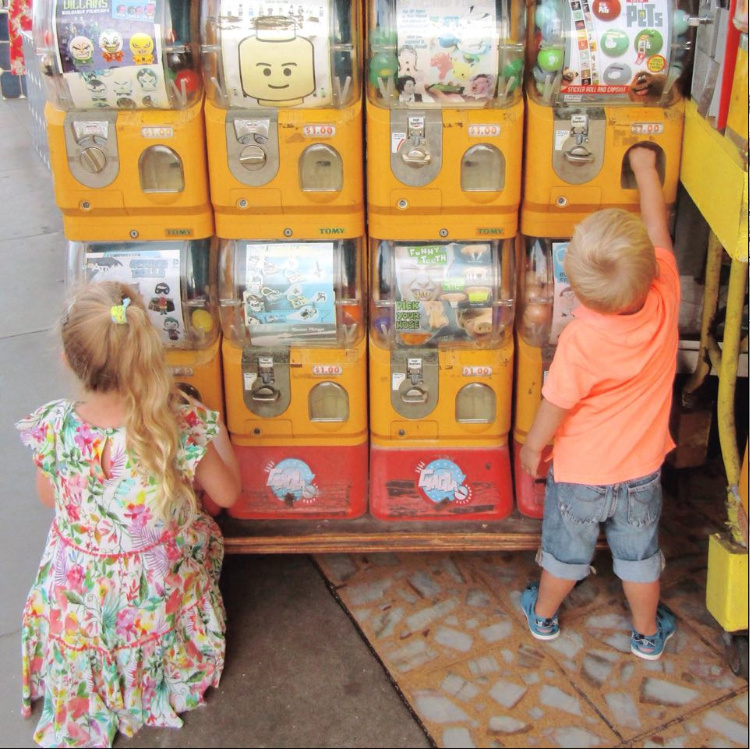 Photo by Nancy
Try the Delicious Ice Cream
Newport Avenue, the main strip, is full of shops and restaurants. There you can get anything from fish tacos to ice-cold beers. You absolutely have to make a stop at Lighthouse Ice Cream. Like everywhere else in Ocean Beach, it's independent and has some of the best ice cream I've ever tasted. The Moosetracks comes very highly recommended.
The shop offers about 20 ice cream flavors regularly, seasonal flavors, and sugar-free, non-dairy, and soft-serve options.  You can customize your order with over 20 different toppings.  
Top Tip: The other frozen treat to have in Ocean Beach is shave ice from Wailua.  This establishment is located two blocks from Lighthouse Ice Cream.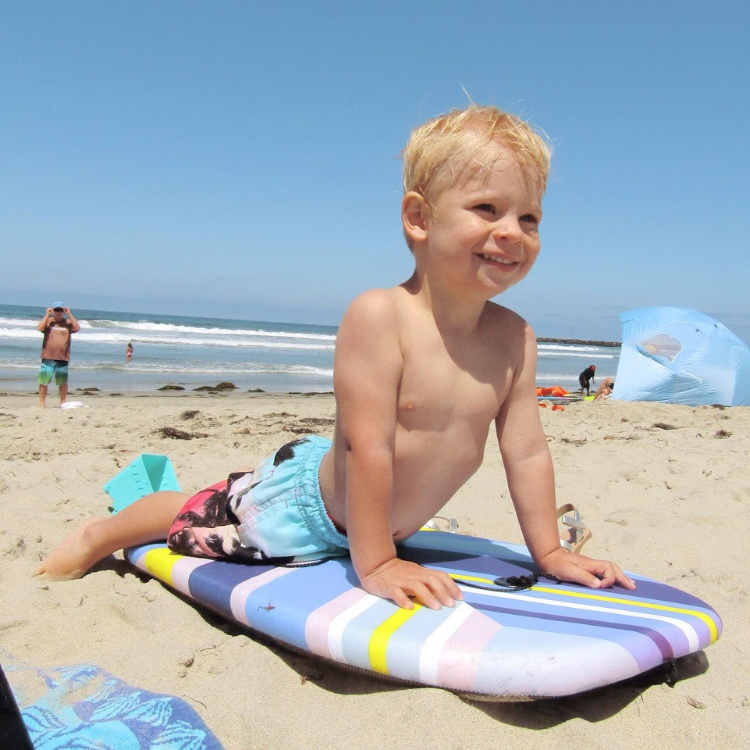 Photo by Nancy
The Pier
No visit to Ocean Beach is complete without a sunset walk down the pier. The pier has little bits of sparkling glass embedded in it, which makes it magical. Near the end of the pier, there is a little cafe and shop with a couple of kids fairground rides.  
There are fishermen on the pier too (They don't appreciate too much noise). But, the best thing is the light. If you are looking for the perfect selfie, just wait.  The golden hour has never been so golden or so beautiful. And, of course, the views of the ocean, the sand, and the palm trees are perfect. Some days, there is a man selling homemade jewelry. Do not miss taking a look at his sea glass and shell offerings. My experience at the pier was enchanting.
Top Tip: Definitely wait for the evening to walk down the pier. The light is amazing.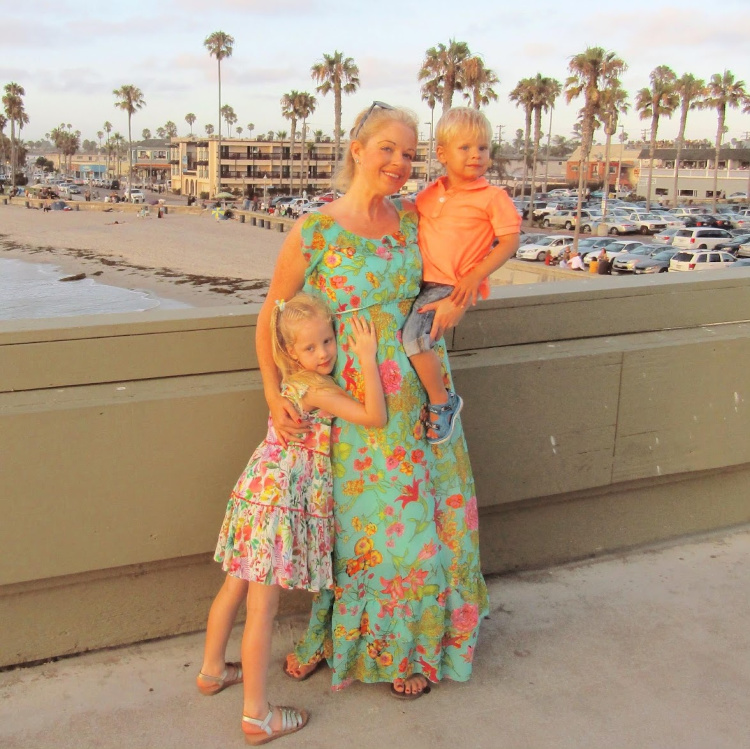 Photo by Nancy
The Farmers Market
The farmers market takes place every Wednesday from 4:00 p.m. to 8:00 p.m. It is filled with even more Independent and unique businesses. From flowers to international street food to fresh fruit and veggies, it's a perfect place to while away a couple of hours.  Leave some space on your stomach for the mouthwatering pies and pastries offered by vendors. It's busy but fun and everyone is very friendly 
Top Tip: Go hungry! There's so much delicious food to try.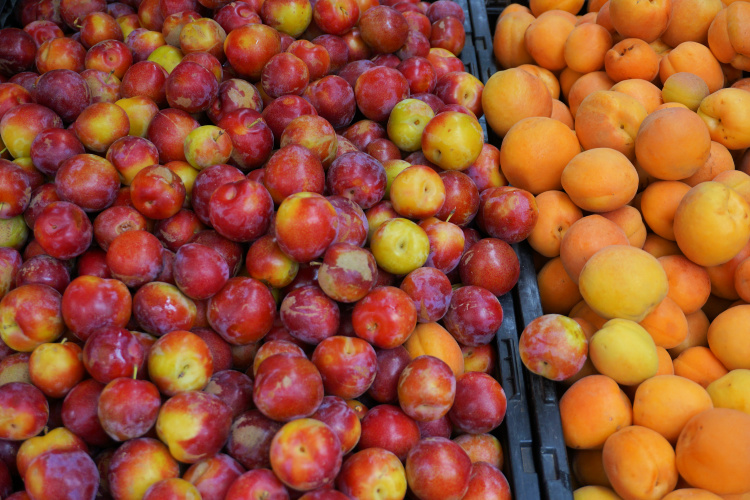 Fish Tacos
I am from the U.K. and I had never tried a fish taco before! I certainly will again. Mike's Taco Club, underneath Ace Tattoo, is an excellent place to try this tasty treat and, although I don't have a great deal of experience, I suspect you would be hard-pressed to find a better fish taco in the whole of California. They were simply divine.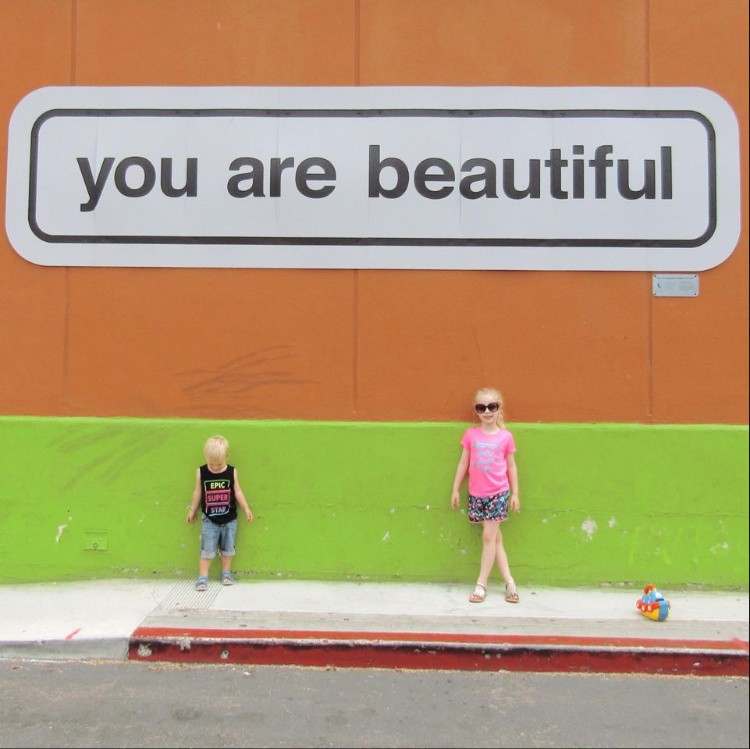 Photo by Nancy
The Sunset Cliffs
The Sunset Cliffs are a short drive south from the neighborhood. As the name suggests, they are a massive evening attraction. Along the cliffs, you will find lovers, groups of friends, families, and single individuals appreciating the magical sunset. If you are a keen photographer, bring your camera. If you want to propose, this is the place to do it.
Top Tip: Make sure you check when the sun is going to set and arrive with plenty of time to find your perfect location.  Keep in mind this is a popular spot during summer and weekends.
Read More: Sunset Cliffs Natural Park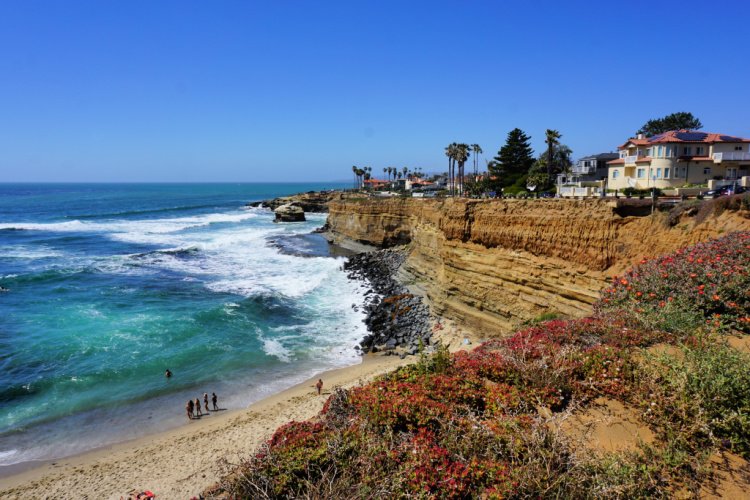 Explore the Tide Pools
To the south of the pier, there is a rocky area full of tide pools.  During low tide, it is possible to find sea creatures like anemone, crabs, starfish, and urchins. Exercise caution since the rocks may be slippery.  Do not give your back to the ocean!
Top Tip: This is a great spot to photograph the pier.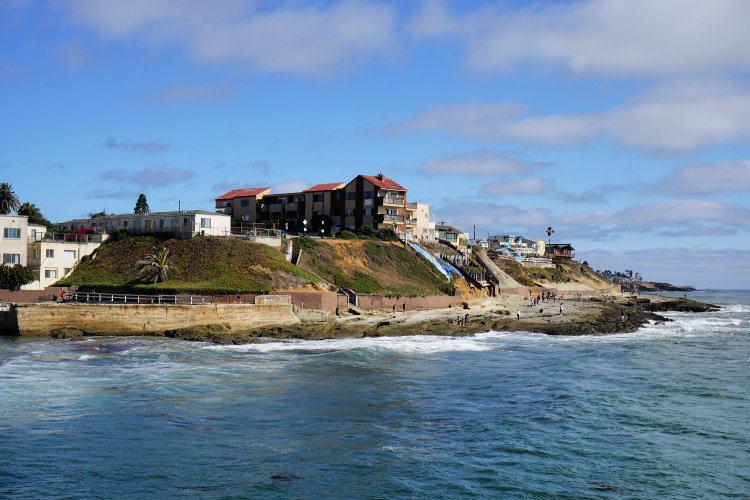 Go on a Mural Walk
I have always loved places where murals and street art abound.  Well, Ocean Beach is one of those places.
In 1999, a local artist called Rich James started to use his talent to beautify the neighborhood. James' colorful murals depict daily scenes and symbolism evocative of the ocean.
After James' passing, the murals have been conserved and other artists have built upon his works.
There are murals all over town but you will find big concentrations on Bacon and Cable Streets. Find a detailed map here.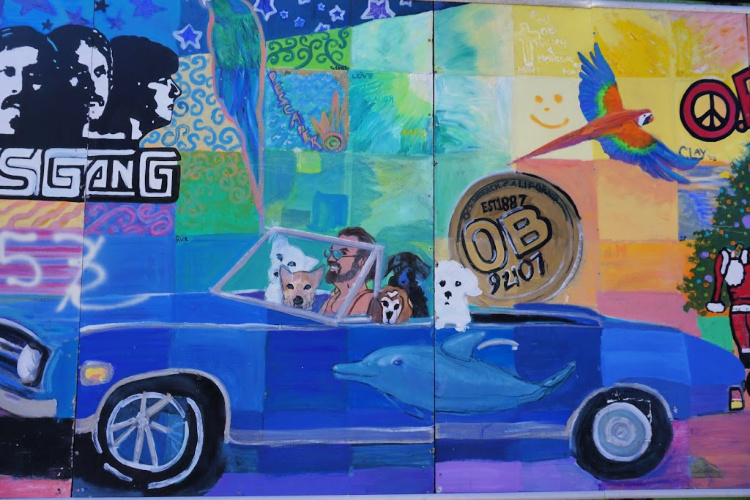 Get a Taste of the Beer Scene
San Diego is the craft beer capital of the United States.  If you want to get a taste of what the city offers, head to one of the tasting rooms in the area.  I recommend Mike Hess or Belching Beaver.
Pizza Port is a family-friendly restaurant, hangout, and tap house.  In my opinion, the food is not that great but people do not seem to care (it is all about the beer and atmosphere).
Make Good Use of the Park
Sometimes, when I visit the beach, I prefer to set camp over grass (instead of sand).  If you are like me (or if you are looking for a picnic spot), extend your towel at one of the nice parks found around the neighborhood.
You can visit Ocean Beach Park, Collier Park, and Bill Cleator Community Park. Dusty Rhodes Park has a soccer field, tennis center, dog park, skate park, and playgrounds.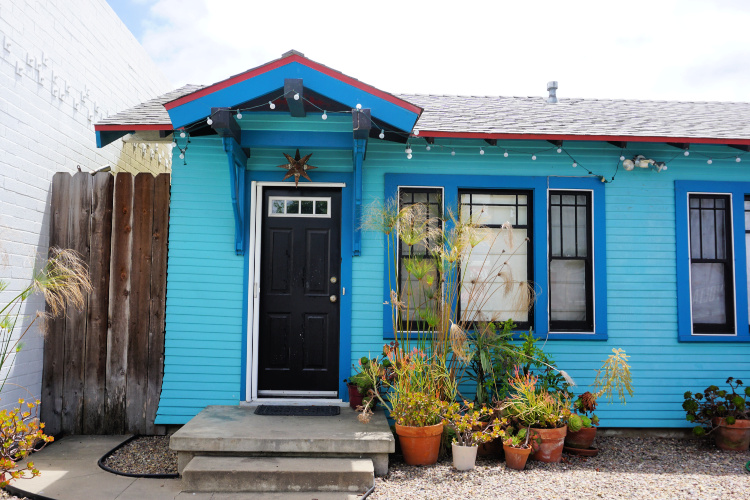 Ocean Beach Restaurants
We have already discussed some great places to eat but here are more suggestions.
Hodad's – In a way, Ocean Beach is synonymous with Hodad's.  People drive to the neighborhood to eat there.  This notorious joint has been pleasing customers with its humongous burgers for over 40 years.  Some claim this is the best burger to have.  I have talked with people who drive from Arizona or Mexico to have one of the iconic burgers.  Due to this place's fame, expect long lines and wait times.
Top Tip: Order your food to go and eat it at the beach.  There is a dedicated line for people who want to order to go.  This line is usually way shorter than the dine-in line.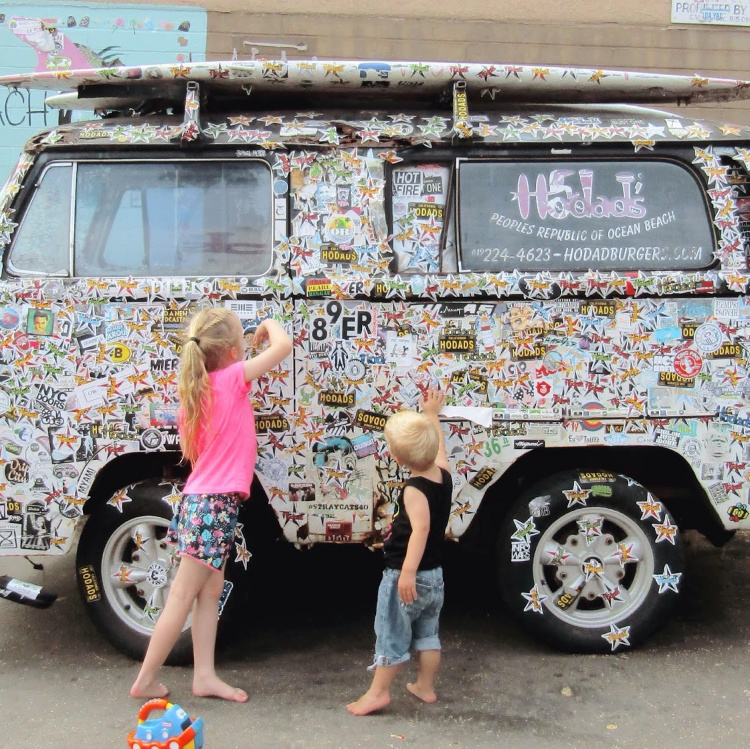 Photo by Nancy
OB Noodle House – This Asian fusion restaurant serves pho, vermicelli noodles, pan-seared crispy egg noodles, teriyaki plates, fried rice, Korean short ribs, and Hong Kong-style chow fun.  They are also known for their big selection of craft beer and cocktails.
Raglan Public House – Even though this spot is known for its burgers (another burger joint recommendation?), I had to include it on my list of favorite places to eat in Ocean Beach.  The thing is that the burgers in here are New Zealand-inspired and made from organic, grass-fed beef. You will find burgers topped with mango chutney, coconut raita, roasted peppers, and peanut dressing.  The brunch offerings are to die for too.
Blue Water Seafood Market & Grill – This place serves red snapper, yellowtail, seared ahi, halibut, mahi mahi, swordfish, and other fish as tacos, sandwiches, salad or with side dishes.  You can choose how you want the fish prepared.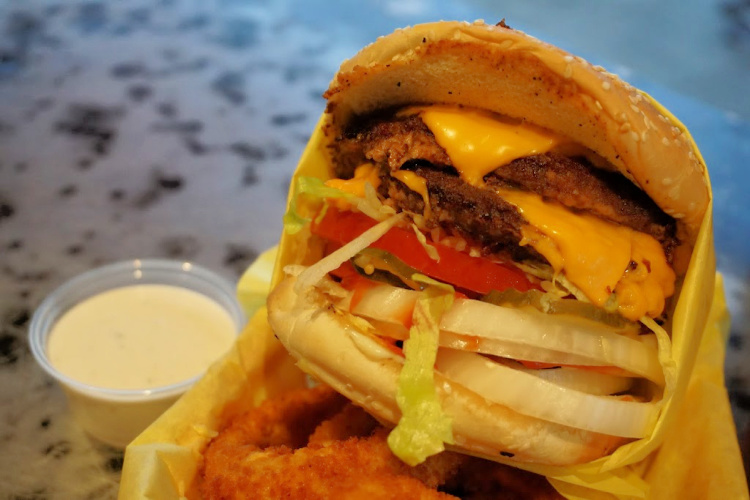 Things to Do in Ocean Beach – Nearby Attractions
Ocean Beach is a 15-minute drive from San Diego's gorgeous Downtown. In addition, it's ten minutes away from the famous San Diego Zoo, a short drive from Sea World and less than half an hour from Mexico – we went to Mexico for lunch!
Other nearby attractions/areas include:
Liberty Station – In this area, the former Naval Training Center has been developed into a mixed-use space.  In there, you will find a public market (full of eating options), art galleries, museums, artist studios and a large beer garden.  If you are visiting with kids, do not miss the Corvette Diner.
Cabrillo National Monument – This monument commemorates the voyage that placed the first Europeans in Alta California soil.  A statue of Juan Rodriguez Cabrillo, the expedition's lead, oversees the San Diego Bay.  You can learn all about Cabrillo, and other explorers, in the visitors center.  In addition, you can visit the Old Point Loma Lighthouse and hike.
Read More: Cabrillo National Monument
Pacific Beach and Mission Beach – If you want to keep exploring San Diego's beach scene, head north to Pacific Beach and Mission Beach.  In here, you will find another pier, a long boardwalk, an amusement park, eateries, and access to Mission Bay.
Old Town San Diego – For something a bit different, head to Old Town. This historic park will transport you to the colonial times.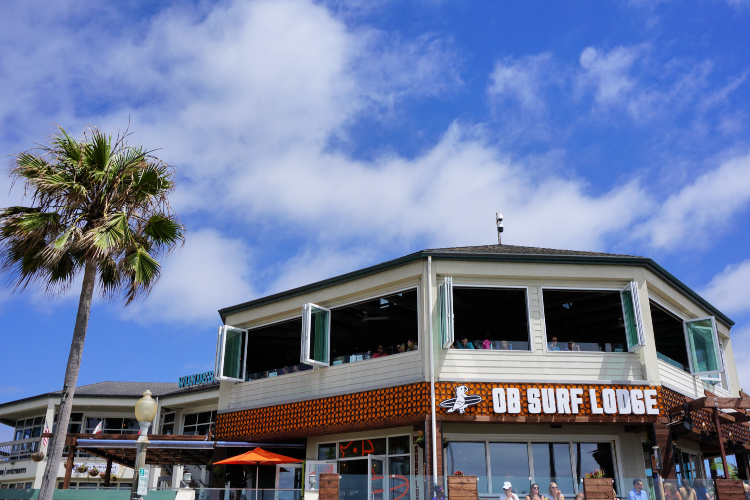 Things to Do in Ocean Beach – Details
Go early to the beach or be prepared to walk
Try to visit on a Wednesday to experience the farmers market
Don't expect to find any chain stores and be prepared to try new things
The atmosphere is laid back. So go with the flow.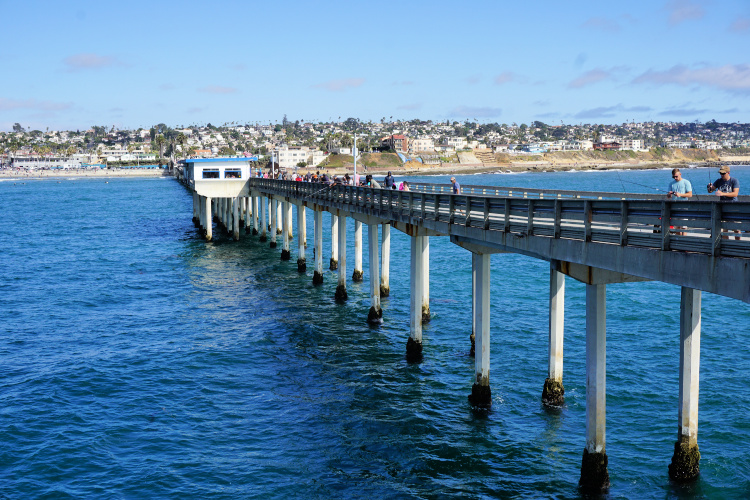 Nancy is a high school teacher from the U.K., married to Mark also a teacher from New Zealand. As they are from opposite sides of the globe they love to travel with their family. When they can't get away they pretend to travel all over the world. You can read all about their pretend travels at Around the World at the Weekend. 
More of San Diego
One Day in San Diego Itinerary
Ultimate San Diego Bucket List
LA to San Diego Drive: Road Trip Itinerary
More of Southern California
Los Angeles Ultimate Bucket List
Weekend Getaways from Los Angeles
150+ Places to Go in Orange County
Places to Visit in Santa Barbara
What are your favorite things to do in Ocean Beach?
Pin "Things to Do in Ocean Beach" for later!