This article discusses the absolute best things to do in San Diego during the winter season!
Oh, San Diego!
I can never get enough of you!
Anyday is a good day to visit you but, sometimes, I prefer you during the winter.
___
We, Southern Californias, love our home.  But, if I am honest, things get pretty hectic during the high season.  There are flocks of people around, waiting times at restaurants are long and do not get me started on the odyssey of finding a parking spot.
Half-joke, half-truth, I long for the days when we "take back" our cities.  And those days include winter days.
Today, I am sharing the best things to do in San Diego during the winter season.  Because, yeah, Southern California rocks during that season.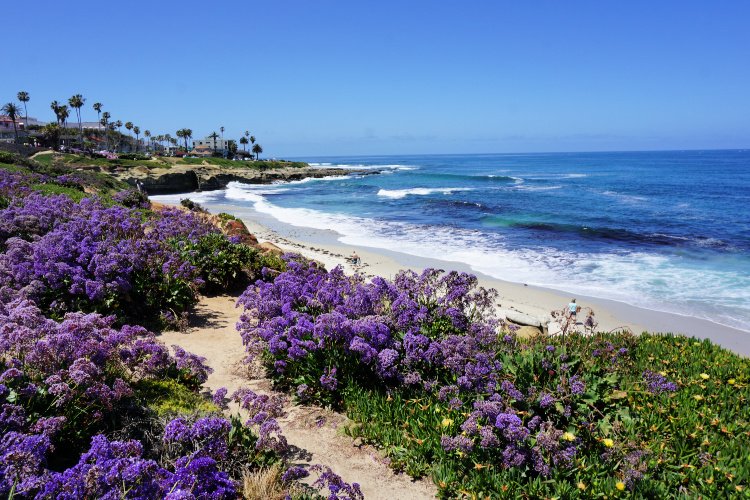 Things to Do in San Diego During the Winter
Before getting deep into the things to do in San Diego during the winter, I want to make sure we are on the same page.
The term "San Diego" can be interpreted in many ways.  For this article's purposes, we will be discussing the county of San Diego with the occasional day trip and road trip suggestion.
If you are not familiar with the area, the city of San Diego is located in the southern part of the county with the same name.  Most people visit the city.  However, there is a lot more county to explore.
Now, the weather is what makes San Diego such a great winter getaway.  Daily highs are in the 60s (Fahrenheit) during that time of the year. The truth is that with those temperatures, there is no real need for seasonal guides.  Most activities can be practiced all year long.
However, seasons and seasonal activities evoke all sorts of positive emotions.  I want to give you a good idea of what things may be more suitable for winter.  Yes, I will include activities that are usually associated with winter.
Let's get into the fun part of the article!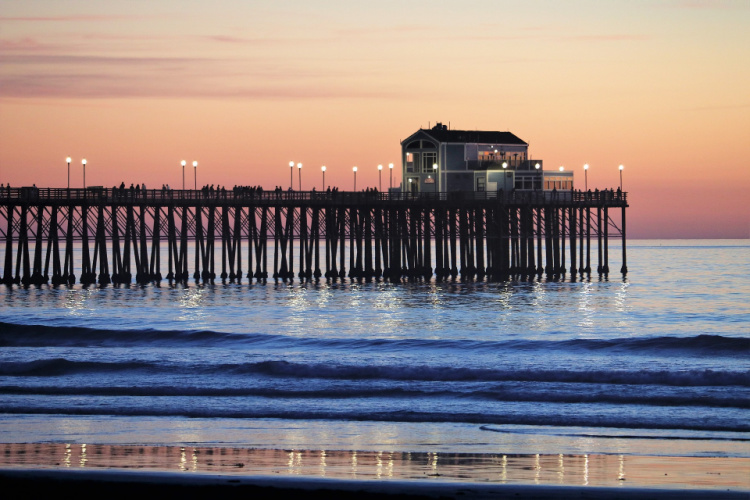 Whale Watching
Winter is the prime season to go whale watching since this is the time when gray whales migrate from the frigid Alaskan waters to the balmy lagoons of the Baja Peninsula (Mexico).  They swim south Nov-Dec and north Mar-Apr.  Movements of these huge mammals are not set in stone.  You can spot them all season long along California's coast.
In San Diego County, whale watching excursions depart from the Seaforth Marina (Mission Bay), Harbor Island, Shelter Island (Point Loma), La Jolla, and Oceanside. Boat trips last 1-2 hours and, usually, have a naturalist/whale expert aboard.
I recommend looking for deals on websites such as Groupon or Travelzoo before taking an excursion.  Also, dress in layers and be prepared for seasickness.
Whales can be observed from land too.  Here is a list of high places that are ideal to spot whales.
Cabrillo National Monument
Torrey Pines State Reserve
Birch Aquarium
Fletcher Cove Beach Park in Solana Beach (there are several viewing decks)
Sea Cliff County Park in Encinitas (above Swamis)
D Street Viewpoint Park in Encinitas
Leucadia State Beach (known as Beacon's)
Carlsbad's Bluffs (the area called Cerezo Bluffs is ideal for this)
Read More: Whale Watching in Newport Beach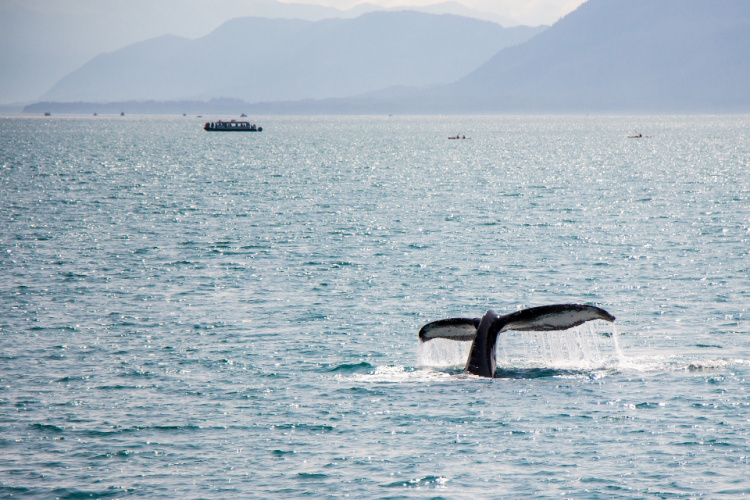 Parade of Lights
If you're looking for activities in San Diego in December, the Parade of Lights is a great option.
On two separate evenings in December, a parade in excess of 80 boats sail around the San Diego Bay (boats depart from Shelter Island, then move to Harbor Island, the Embarcadero, Seaport Village, the pier at Cesar Chavez Park and turn towards the Ferry Landing in Coronado).
Spectators can watch the entire spectacle from any of the points along the way.  This is a free event but take into consideration you need to arrive early to claim a good spot along the route.  The event can attract over 100,000 people.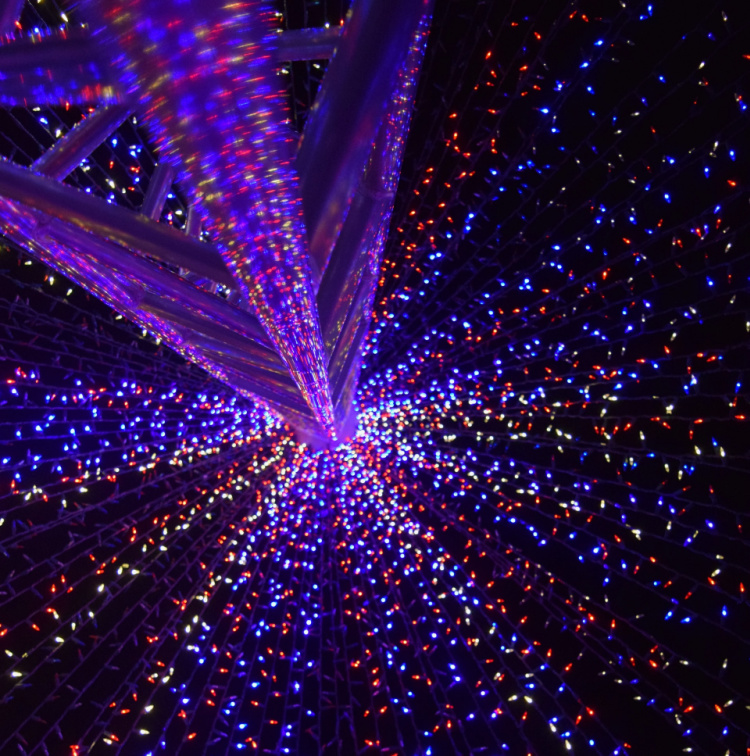 Winter Sunsets
San Diego's sunsets are magnificent any season.  However, locals will tell you winter brings some of the best sunsets overall.
You must be thinking why this is the case.  Well, physics connoisseurs affirm it is because the earth is closer to the sun during winter.  This makes twilight last more.  There are other explanations about the light going through more air layers and bending in more ways than in other seasons.
On a personal note, I think winter sunsets are awesome because, since it is the rainy season, there are more possibilities of having clouds.  Clouds make sunsets incredibly dramatic.
The point is that you do not have to understand why sunsets are gorgeous during this time of the year.  Go with the flow and observe it from one of these points:
Torrey Pines
Mount Soledad (La Jolla)
Coronado Beach
Ocean Beach Pier
Crystal Pier (Pacific Beach)
Oceanside Pier
Oceanside Harbor
Sunset Cliffs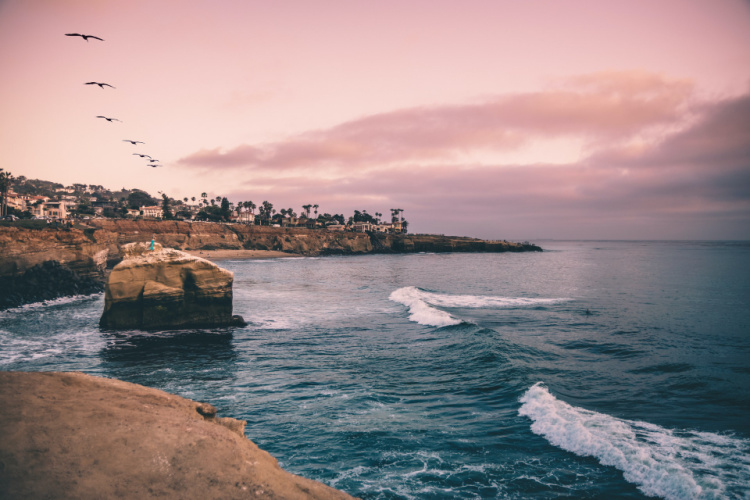 Ice Skating
Ice skating is not what comes to mind when you think about winter in San Diego. However, there is a modest number of arenas where you can practice the sport. 
Venues include the following:
San Diego Ice Arena
Rady Children's Ice Rink
Westfield UTC Ice (La Jolla)
Kroc Center Ice
Poway Ice Arena
Icetown Carlsbad
Hotel del Coronado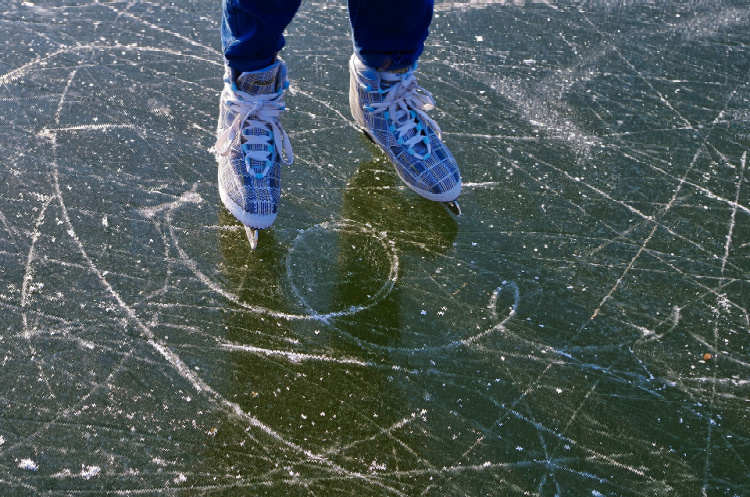 Snow Tubing and Sledding
I know trying to associate San Diego with snow is a crazy idea. But, bear with me.  If you need your snow fix, you do not have to drive far.
In about an hour or two, you can be at Cuyamaca Rancho State Park, Mount Laguna, Palomar Mountain, or one of the open spaces surrounding Julian.
These places are ideal for snow play (including fights), sledding, and tubing.  Building a snowman is a good idea too.
If you do not mind driving a bit more, you can visit the mountain areas closer to Los Angeles.  These are worthy day trip or weekend getaway material. Options include Mountain High Resort, Mt. Baldy, Big Bear, Lake Arrowhead, and Running Springs (Snow Valley Mountain Resort).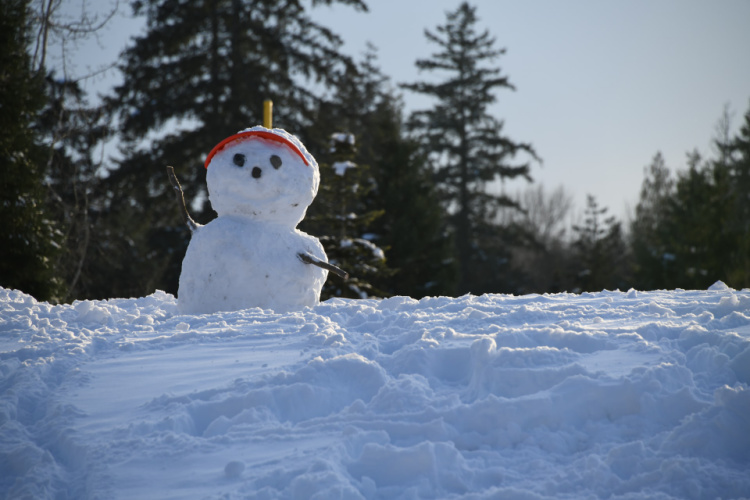 Old Town
Old Town can be seen as the core of San Diego. It's an extraordinary spot to meander gardens, discover shops, get an Old World feeling, and experience San Diego's rich Mexican heritage. 
Summer in Old Town can be slithering with travelers, which is the reason it makes such an ideal spot to visit in winter. 
Start by taking a look at the different historical structures such as Casa del Estudillo, Casa de Machado, General Store (it is a store but has interesting pieces on display), Cosmopolitan Hotel (free tours are offered) and Seeley Stable (this museum is great).
After that, check out the Fiesta de Reyes shopping center.  Here, I recommend taking a look at The Tile Shop, La Panaderia (they are often sold out), Nibble Chocolate, Jerky & Root Beer Gift Shop, and Casa de Reyes (for food).
Outside the limits of Old Town Historic Park, along San Diego Avenue, you can further explore the area.  There are several restaurants offering Mexican food, and fun places like the Whaley House (a haunted house) and Old Town Model Railroad Depot.  
I also recommend driving to the nearby Junipero Serra Museum.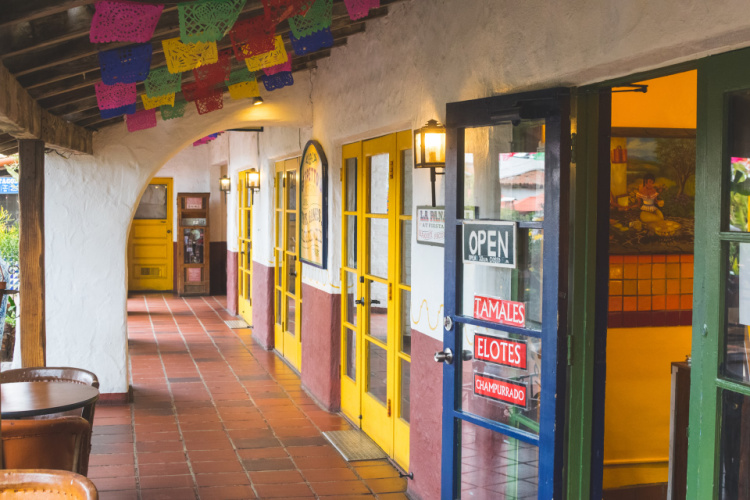 Hit the Spa
What about spending a day at a spa? Sounds tempting, right?
My top recommendation with regards to this activity is Yu Spa located in Kearney Mesa.  
At this spot, walk-ins are welcomed to pay a daily fee to have access to showers, hot and cold tubs, and dry and steam saunas.  Upgrading your ticket by $5 gets you access to red clay and Himalayan salt saunas, an ice room, a common rest area, and the use of a uniform.
For an additional fee, you can book body scrubs and massages.  A day to the spa can be combined with the lively eating and drinking atmosphere of Convoy Street.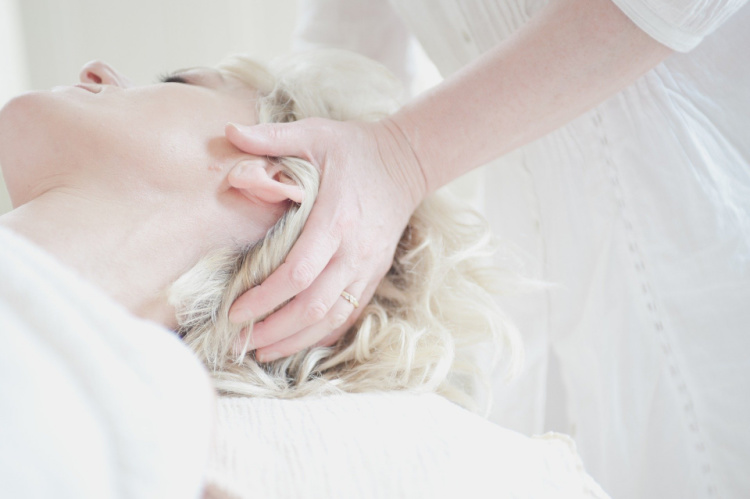 Stop by a Farmers' Market
Farmers' markets are some of the best places to get into the winter mood.  These are full of winter products, decorations, and ambiance.  Do not forget to add the following to your seasonal list.
Beets
Broccoli
Brussel sprouts
Cabbage
Carrots
Cauliflower
Kale
Leeks
Grapefruit (and other citruses)
Persimmons
Winter Squash
Also, these are great places to pick pies, cookies, bread, honey, nuts, and jams.
My absolute favorite market is the one that takes place in Little Italy (Mercato) every Saturday morning.  It extends for several blocks and it is full of tons of delicious treats (to sample or buy).  This is just a fun place with a fair atmosphere.
Other nice markets to visit include Pacific Beach, Ocean Beach, Hillcrest, North Park, and La Jolla.
Keep in mind that almost every city in San Diego hosts a farmers' market.  Just head to the one closest to you.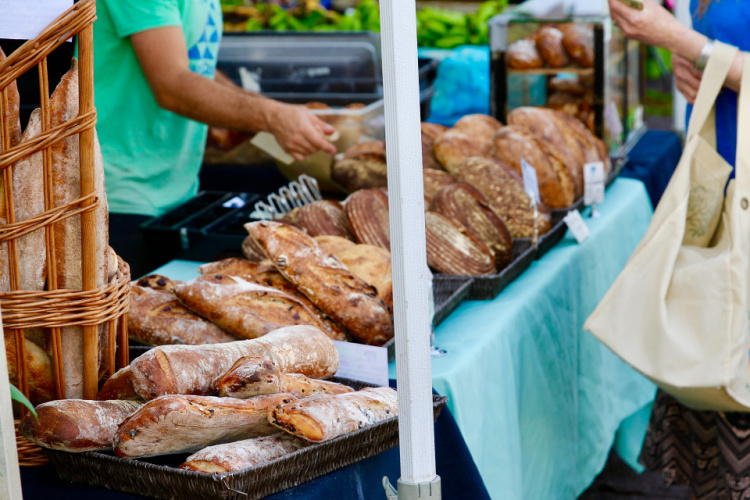 Learn to Cook Fall Favorites
Another fun way to celebrate winter is to learn how to cook a bunch of seasonal dishes.  I mean, you may be one of the best cooks out there but there may be some new tricks to learn.  Plus, it is an activity you can share with families or friends.
Hipcooks, a hand-on cooking school, offers themed classes on their North Park campus.  They offer virtual cooking classes too.  As an example, they have butternut squash risotto, cookies, and eggnog sessions on the calendar.
At Harvard Cookin' Girl, you can ask the chef/owner to teach you a recipe of your choosing.  This is ideal for those who want to master a specific dish and surprise family or friends at a gathering.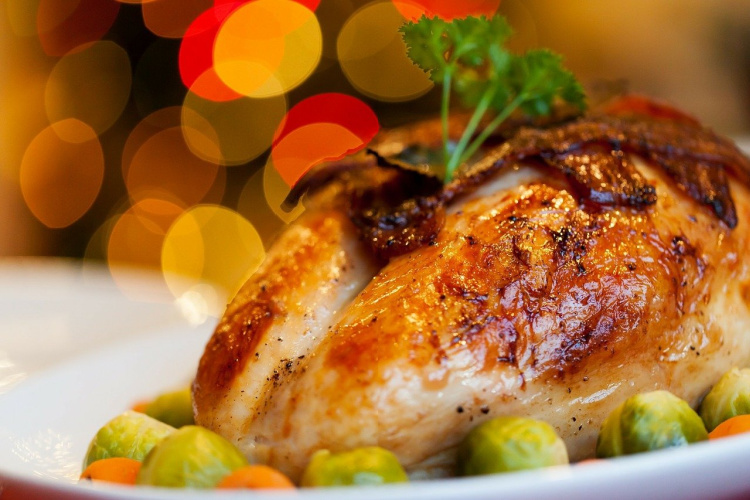 Hiking
Hiking is one of the best things to do in San Diego during winter.  You can explore to your heart's content without having to worry about the oppressing heat.
San Diego is a hiker's paradise.  There is a good mix of mountain, beach, desert, and marsh hikes.  What I love the most is that there are a lot of places where you can hike without paying a dime.  As a matter of fact, you will be spoiled with choices.
Here are some places to head to:
Mission Trails Regional Park
Mount Calavera
Batiquitos Lagoon
San Elijo Lagoon
Torrey Pines State Park
Cowles Mountain
Los Penasquitos Canyon
Cuyamaca Peak
Mount Woodson (to Potato Chip Rock)
Volcan Mountain Wilderness Preserve
Point Loma Tide Pools
Tecolote Canyon
Lake Hodges
Keep in mind winter is the time to hike in the desert. Do not forget to visit the following parks and reserves:
Anza Borrego Desert State Park
Agua Caliente County Park
Valley of the Moon
Ocotillo Wells State Vehicular Recreation Area
Several desert parks offer camping opportunities.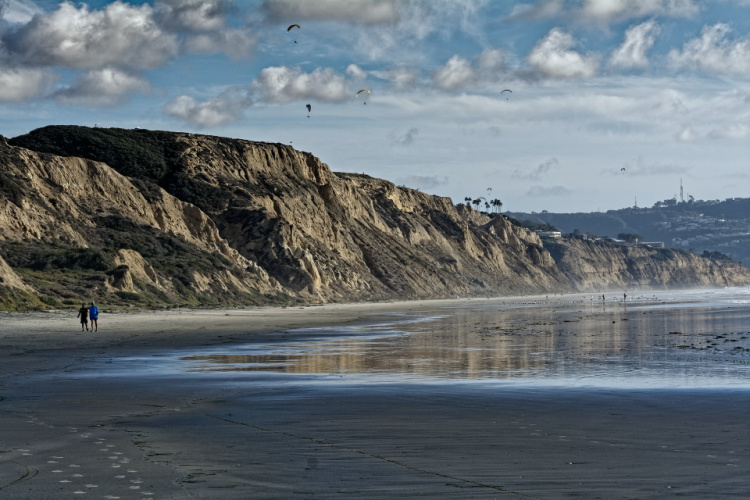 Wine Tasting
Do you know San Diego has a wine-producing area?  I am sure a lot of people do not even know such a place like this exists in San Diego.
Well, this idyllic place is centered around Escondido, a city located about 30 miles from Downtown San Diego.  
Orfila, Cordiano, Espinosa, Altiplano, and Rancho Guejito are acclaimed for their wines (and beautiful properties).
Keep in mind the San Diego Zoo Safari Park is located nearby.  Other outdoor activities can be practiced at the Elfin Forest Recreational Preserve, Lake Poway, and Mount Woodson.
Another wine area to visit in San Diego is the Ramona Valley.  This rural area is full of rolling hills, green pastures, and farmland.  It is not that developed or well-known but it is definitely a hit for those who are looking for quietness and a more intimate experience when it comes to tasting wines.
Around Ramona, you have options such as Turtle Rock Ridge, Pamo Valley, Chuparosa, and La Finquita.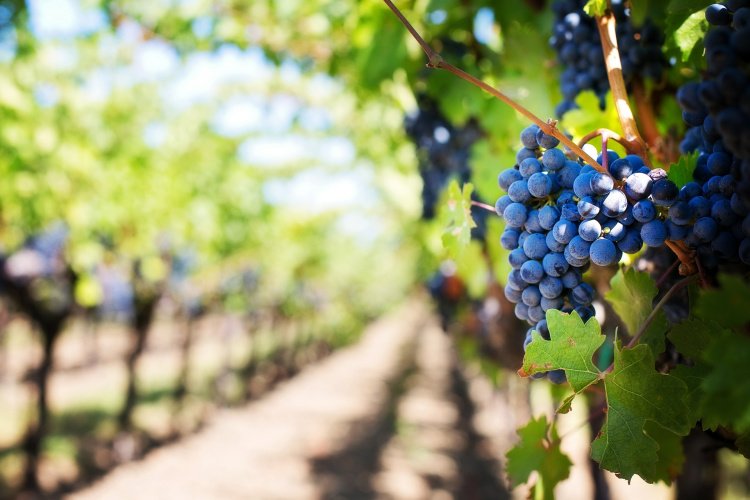 Museums
We do not need a reason to visit San Diego's astounding cultural institutions —particularly when you can visit free of charge. 
Those uncommon chilly, stormy winter days are the ideal excuse to get a dose of art, and history.
The best place to get a museum overload (just kiddin') is Balboa Park.  This California Cultural District (this is an official designation) has 17 museums.   Favorites include the Museum of Us (formerly known as Museum of Man), Natural History History Museum, Air & Space Museum, and Fleet Science Center.  
Keep in mind Balboa Park is home to the world-famous San Diego Zoo, a botanical building, gardens, and other attractions.  You can spend a day around checking all this place has to offer.
In North County, I love the Surf Museum in Oceanside and the Museum of Making Music in Carlsbad.
Note: The Timken Museum of Art, Model Railroad Museum, Veterans Museum, Mormon Battalion Historic Site, and all museums in Old Town Historic Park are always free.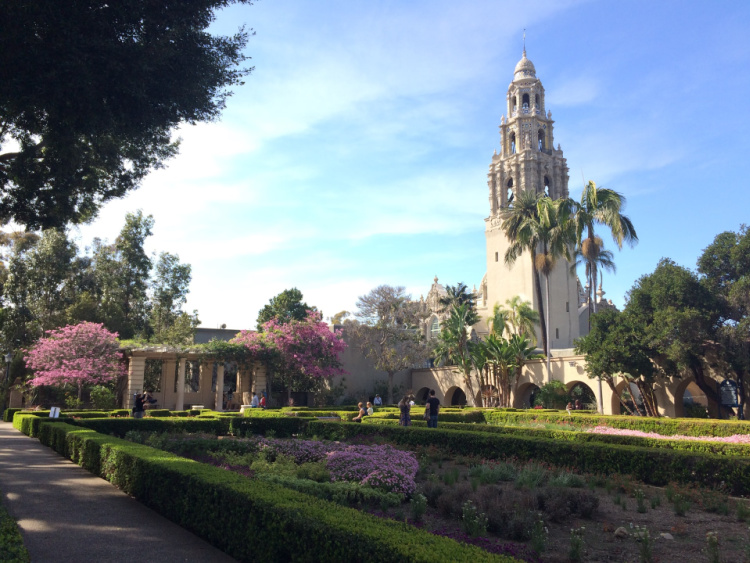 Pet Expo
San Diego's Pet Expo takes place at the Del Mar Fairgrounds in February.
Four-legged cuties can enjoy spa treatments, tasty treats, and the latest fashionable accessories.  There are obedience demonstrations, exhibitors, rescue groups, giveaways, and prizes as well.
The only danger is that you may return home with a new family member.
Eat Delicious Soup
Warm your chilly bones with a steaming bowl of soup!
In all honesty, I am not a big fan of soup (with the exception of ramen).  But, my husband is.  Therefore, I have tried a fair share of soup joints all over San Diego.
For delicious ramen (my personal favorite), check out these places:
Santouka
Ajisen
Menya Ultra
The Whet Noodle
Ramen MENMA
Rakiraki
The restaurants below serve great pho:
OB Noodle House
Pho Lucky
Pho Cow Cali
Pho Fusion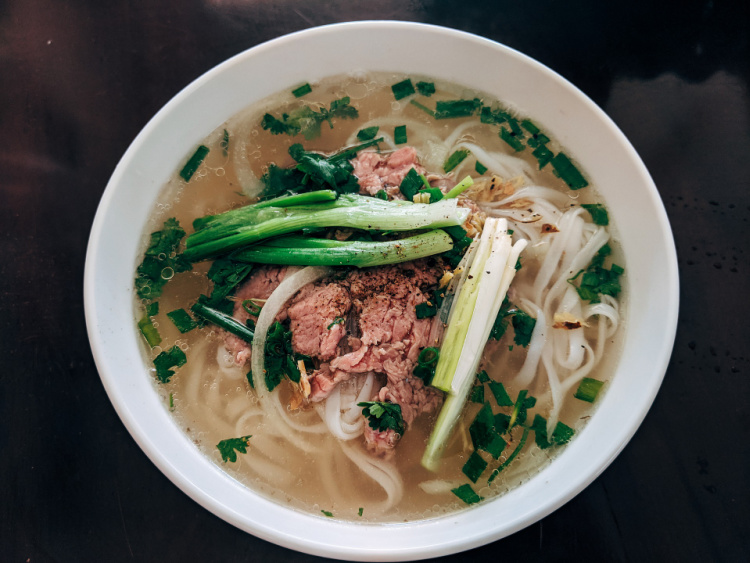 Lunar New Year
There are many places in San Diego where you can join the Lunar New Year celebrations.
The biggest celebration takes place Downtown.  The two-day event is jam-packed with performances, food vendors, cultural displays, and activities for kids.
In addition, celebrations take place at Balboa Park, Linda Vista, Mira Mesa, and City Heights.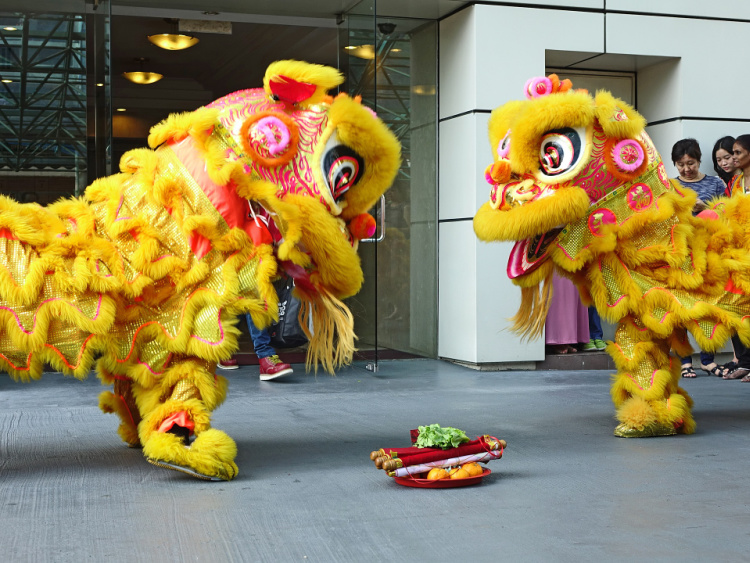 A Good Cup of Coffee
Aww, coffee! 
A warm cup of joe is an awesome way to put a smile on your face when days turn gloomy.  The list of coffee shops selling quality products in San Diego is long.  Each neighborhood has its shining stars.  I recommend searching based on your location or asking locals for inside knowledge.
To get you started, here are some places worthy of a visit:
Better Buzz Coffee Roasters
Bump Coffee
Bing Haus
Copa Vida
La Colombe
Revolution Roasters
Lofty Coffee
Jackson Craft Coffee Bistro
Do not forget to get a cup of cafe de olla (coffee made with cinnamon and piloncillo) too. Good places to indulge include Cocina 35, Xula Mexican Coffee, and D'volada.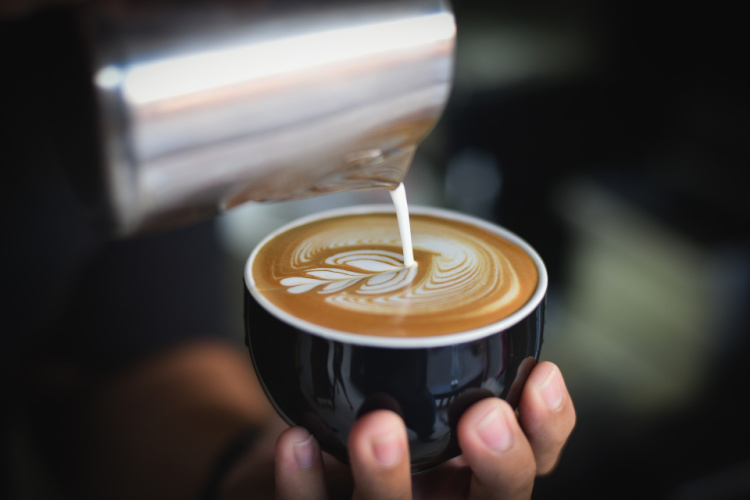 Hot Chocolate As Well
On the same line as above, a toasty cup of hot chocolate can put you in a positive mood.  More if it is topped with whipped cream or marshmallows.
Banyan Kitchen serves hot chocolate, spiced hot chocolate, Mexican hot chocolate, and other drinks mixing coffee and chocolate.  The restaurant has a chocolate bar/boutique specializing in artisan chocolates (Chi Chocolate).  So, they know what they are doing when it comes to hot cocoa.
Chocolate Cremerie has one of the best hot dark chocolates in town.  They serve dessert, sweet crepes, and other drinks as well.
The pink hot chocolate from Extraordinary Desserts is a hit with both kids and adults. They serve other chocolate-based drinks with names such as Cosmic Cosmic, Valrhona Hot Cocoa.
And, of course, you cannot miss the Lombard Street Hot Cocoa from Ghirardelli.  Yes, it comes with chocolate squares on the side.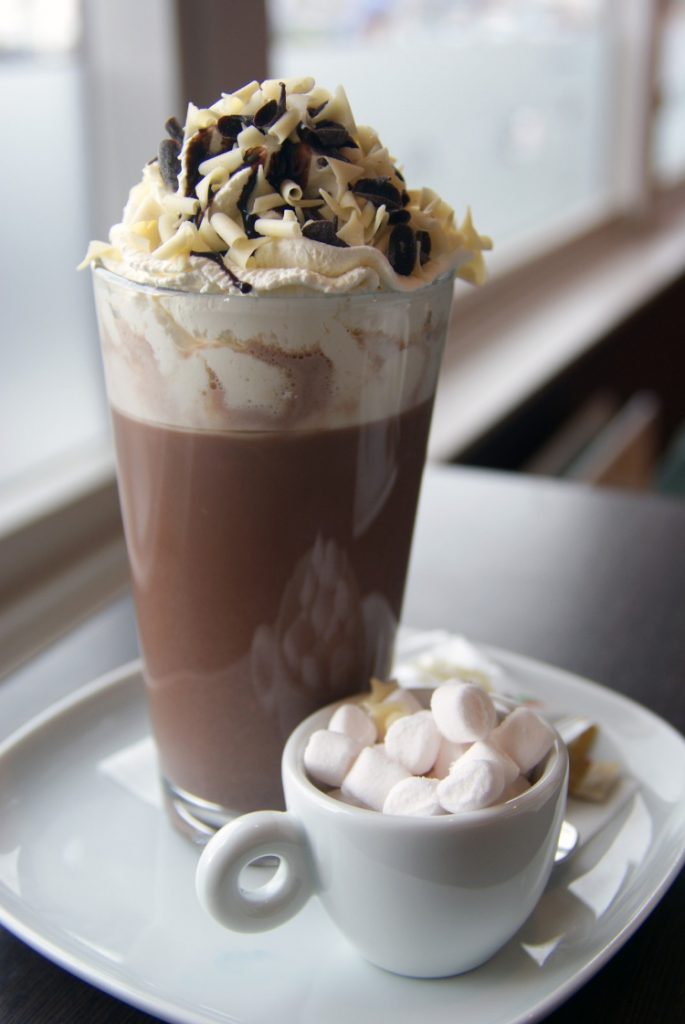 Tamales
Since we are talking about coffee and hot chocolate, it is fitting to include tamales in the conversation.
This pre-Hispanic dish is a favorite during holiday gatherings.  It feels so good when you see 3 or 4 huge pots filled with tamales at a party.  
Eat tamales all winter season by visiting these spots:
Tamales Brenda
Tamales Jovita
Las Cuatro Milpas
Tamales Ancira
Do not forget to stop by Salvadoran, Honduran, Guatemalan, and Colombian restaurants to eat tamales from those countries.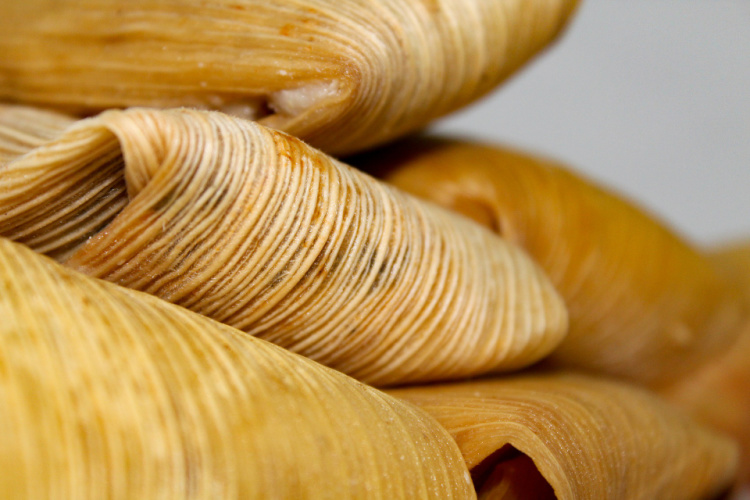 Christmas Lights
December is "the month" to see Christmas lights.  Take your time to walk through the various gardens or drive through the roads bursting with thousands of lights and displays. Some people take this "light" thing seriously.
You can get this experience in any of the following places:  
Carlsbad Christmas House
Del Mar Fairgrounds
Candy Cane Lane (Poway)
Clairemont Christmas Park
SeaWorld
San Diego Zoo
Christmas Circle (Chula Vista)
Starlight Circle (Santee)
Santa Claus Lane (Lemon Grove)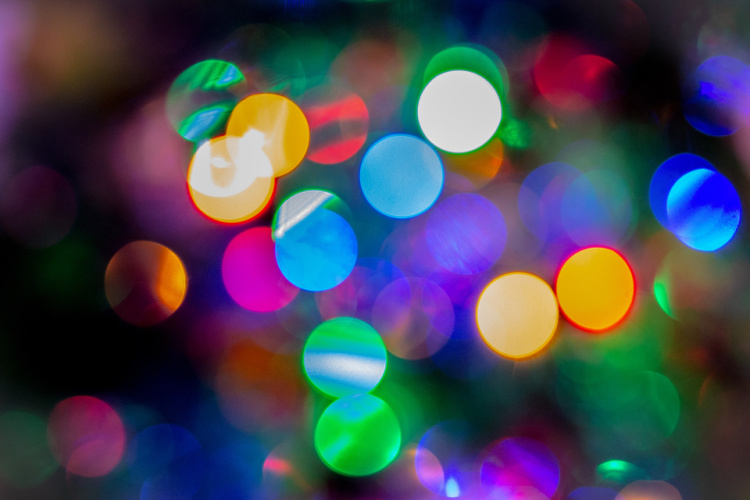 Relax at the Beach
Ok, I couldn't leave the beach out.
Certainly, the water temperature is hypothermia-initiating. However, the weather is warm enough to unwind in a comfortable sweatshirt. And, that sweatshirt is probably coming off if the sun is shining bright.
At the beach, you can walk at one of the strands (Oceanside, Pacific Beach, Mission Beach), bike, fish (no license is needed if you do it from a pier), or spend some time in the sand.
Restaurants have indoor and outdoor (with heaters) sections.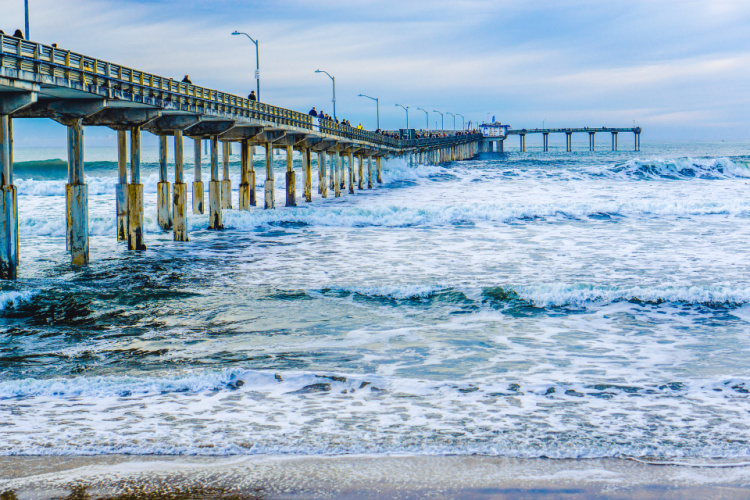 As you can see, there are plenty of fun things to do in San Diego during the winter.  I hope this article has provided plenty of ideas. Enjoy the winter season!
More of San Diego
More of Southern California
Los Angeles Ultimate Bucket List
Ultimate San Diego Bucket List
150+ Places to Go in Orange County
200+ Places to Visit in Santa Barbara
What are your recommendations for things to do in San Diego during the winter?
Pin "Things to Do in San Diego During the Winter" for later!