Check out all the wonderful things to do in San Juan Capistrano, Orange County's historical masterpiece!
I cannot deny here in California we are a little bit obsessed with beach days, scenic walks/hikes, outdoor activities, and good food. I mean, sunny days and pleasant weather have spoiled us in one way or another.
However, there are places that remind us of the period when the backbone of our state was established.  One of those places is San Juan Capistrano, a city of about 35,00 residents, located in Orange County and home to one of California's 21 missions.
Let's give the beach and theme parks a break.  Let's immerse ourselves in the historical charms of San Juan Capistrano.  It will be all worth it.
Please note: This article contains affiliate links, meaning I may earn a commission if you make a purchase by clicking a link. Of course, this comes at no extra cost to you and helps me to keep offering solid information to readers.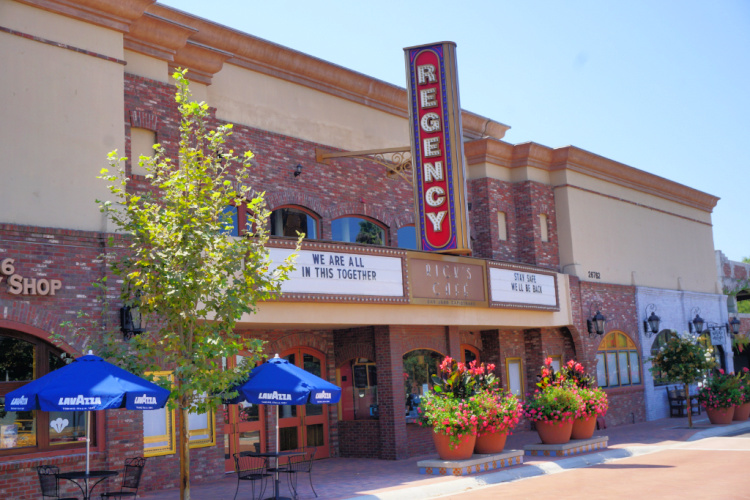 Things to Do in San Juan Capistrano
San Juan Capistrano can be considered the historical heart of Orange County. 
Even with its historical significance, it tends to be overseen by people visiting the area since it is not directly on the coast.  And, people who visit seem to only have the Mission in mind.  That is all good but I am here to tell you that there is a lot to see and do in San Juan Capistrano.
I encourage you to spend some time in the city and explore.  You may be surprised!  
A visit to San Juan Capistrano makes a perfect day trip or weekend getaway from Los Angeles, Orange County, or San Diego.  And, in case you cannot overcome the addiction, the beach is located a few miles away.
Without further ado, here are the best things to do in San Juan Capistrano. By the way, some locals call the city San Juan Capo.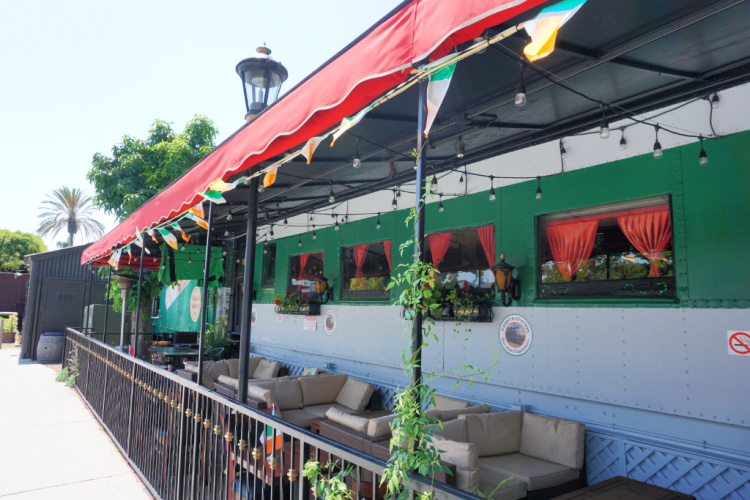 Must Visit: San Juan Capistrano Mission
Mission San Juan Capistrano is one of those places which captivate visitors with its chapels, fountains, exhibits, and legends.  It has been called the "Birthplace of Orange County," the region where world-famous places such as Disneyland, Newport, and Laguna Beach are located. 
This is a Mission like no other in California.  That may be the reason why half a million visitors stop by each year.  This place recreates the colonization period with its preserved buildings, detailed excavations, well-presented exhibits, and award-winning audio tour.  There is an opportunity to immerse yourself in the past at your own pace.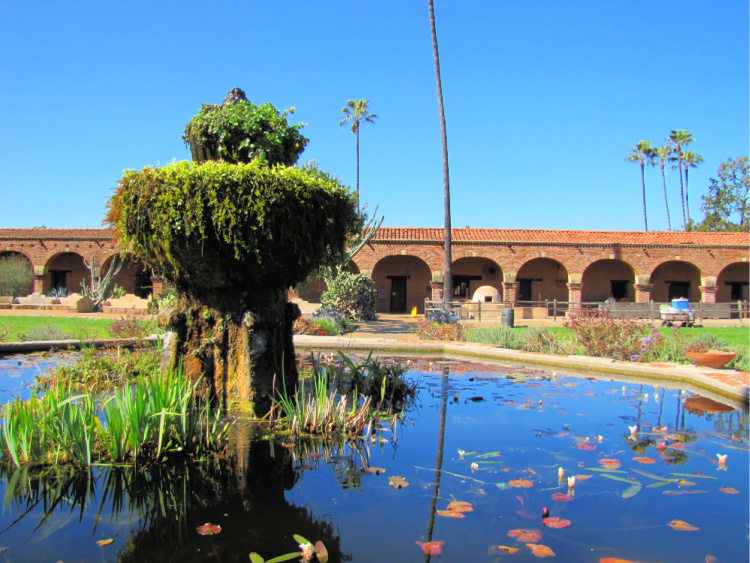 Of course, the modern city, and other spots in the county, take its name from the Mission.  The Mission was named after Saint John (or San Giovanni) of Capestrano, a town in the Abruzzo province of Italy.  A Mission built close to modern-day San Antonio was also named after him.
The Mission is located in Old Town San Juan Capistrano.  The exact location is 26801 Ortega Highway.
The entrance fee is $14 for adults, $12 for seniors, and $9 for kids.  You can buy tickets on-site or online. An audio tour is included with admission.
Expect to spend about 2 hours on-site.
Read More: Why You Need to Visit Mission San Juan Capistrano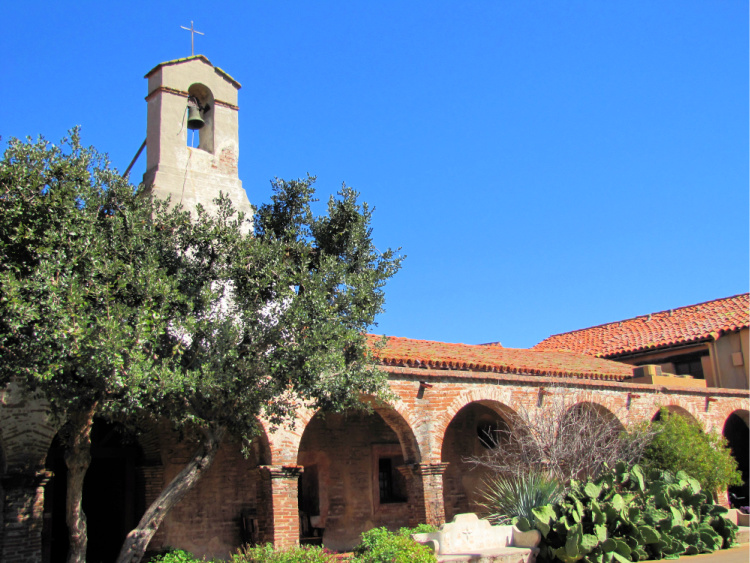 Take a Closer Look at Mission Basilica San Juan Capistrano
If you visit the Mission San Juan Capistrano, you will probably notice from the inside the red dome and tower of a more modern building.
The features belong to the Mission Basilica San Juan Capistrano, a building completed in 1986 next to the Mission.
Since the beginning of the 20th century, there were talks about constructing a new church to serve the growing Catholic community in the area.  Plans got real at the beginning of the 80s and before the end of the decade, a monumental building (dome height is 85 feet, tower height is 104 feet) was consecrated.
If you want to visit, you only have to walk a block from the Mission's entrance.  The inside of the Basilica features a Grand retablo (painting above the altar).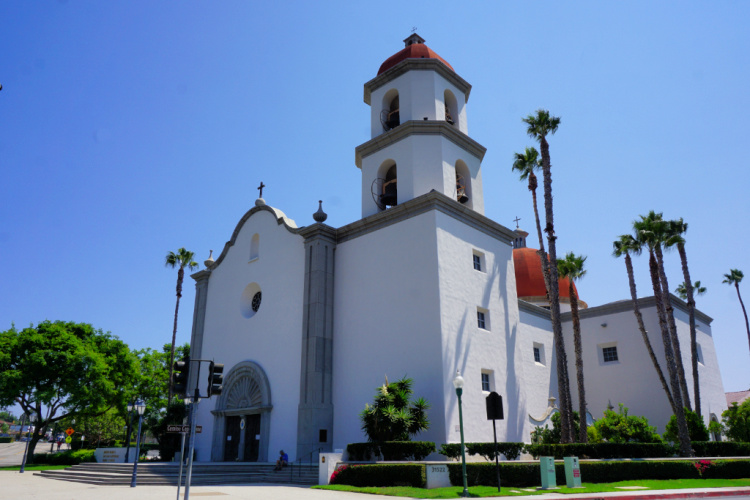 Stroll the Streets of Old Capistrano
Old Capistrano or Historic Downtown San Juan Capistrano refers to several blocks located across or next to the Mission.
To explore, make sure to walk along Camino Capistrano (between Ortega Highway and Del Obispo Street), El Camino Real (south of Ortega Highway), and Verdugo Street.  Also, do not miss the Capistrano Depot.  
The area seems small but it packs a good amount of attractions, points of interest, restaurants, and shops to keep you busy for a while.  Keep in mind I mentioned several streets to explore but there are smaller streets and alleys in the area.  
If you want to consult a map of the area, you can download one here (scroll all the way to the bottom).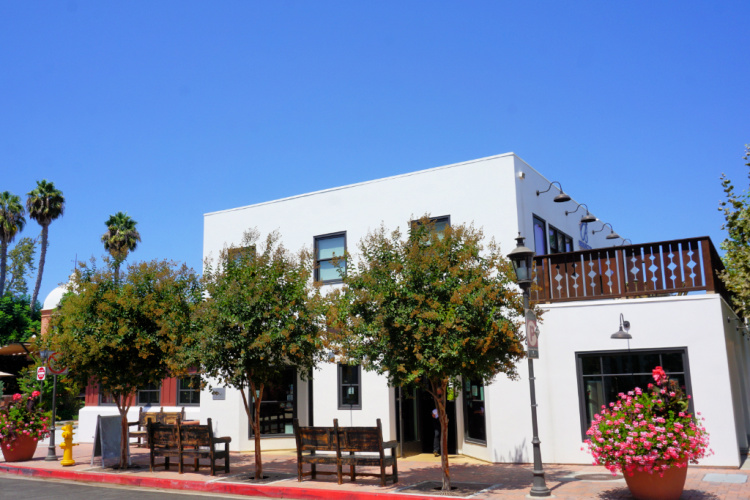 Explore Los Rios Historic District
Los Rios Historic District includes 40 structures lining both sides of Los Rios Street (next to San Juan Capistrano's Old Town).  The Montanez Adobe, Rios Adobe, and Silvas Adobe are all that remain of the adobes that housed the builders of the mission and the mission ranch workers in the late 1700s and early 1800s. Some sources affirm this is the oldest neighborhood in California.
Even though many houses in the District are private residences, there are many businesses open to the public.  There are opportunities to eat, buy gifts, or have a good cup of coffee.  There are many artist studios in the area. So get prepared to see pieces of stained glass hanging from trees and statues, vases, or colorful signs scattered around patios.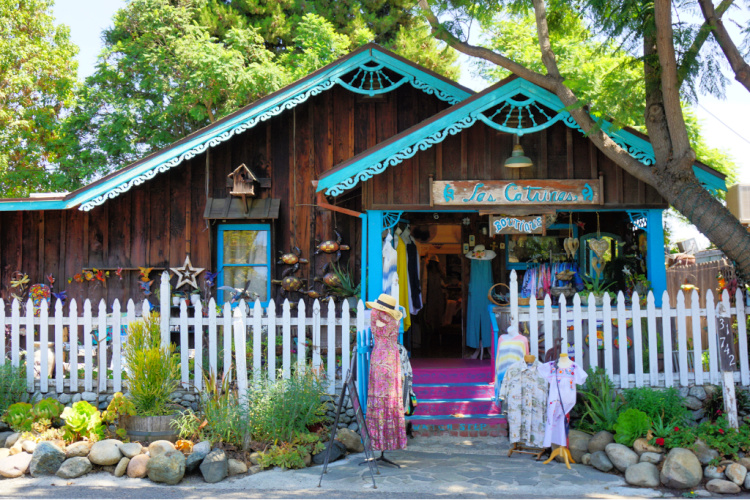 A lot of people (even locals) have no idea about the existence of this District.  Leave enough time on your itinerary to explore it. I recommend stopping by the following:
Hummingbird House Cafe
Hidden House Coffee
Ramos House Cafe
The Tea House
Nest
The Cottage Gallery
Las Catrinas
Note: The city's Historical Society offers free, 45-minutes walking tours of Los Rios every Saturday at 1:00 p.m.  The tours start from the train depot.
Read More: Los Rios Historic District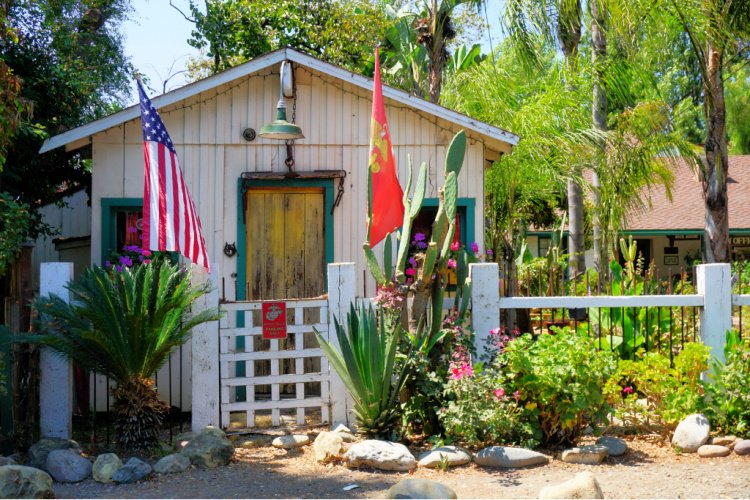 Taste the Fruits of the Vine
Given's California fame as a world-class wine producer, you bet there are going to be some fantastic places to have tastings in San Juan Capistrano.
My absolute best recommendation is Five Vines Wine Bar.  This place blew my mind in many ways.  They offer up to 10 tasting flights and a huge selection of whites, reds, roses, sparkling, and port wines by the glass.  If you are not sure what to try, ask the knowledgeable staff.  Moreover, they offer a selection of about half a dozen craft beers.
But, it is not only about wine.  Five Vines Wine Bar has some of the best food in the area.  Just check their reviews! And, yes, things can get better.  They have happy hours Tuesdays to Fridays from 2:00 p.m. to 6:00 p.m.
Rancho Capistrano Winery has a tasting room in Verdugo Street.  Being the largest winery in Orange County allows Rancho Capistrano to offer guests 40 different wines (including award-winning wines), an exciting dining experience, and family/dog-friendly spaces.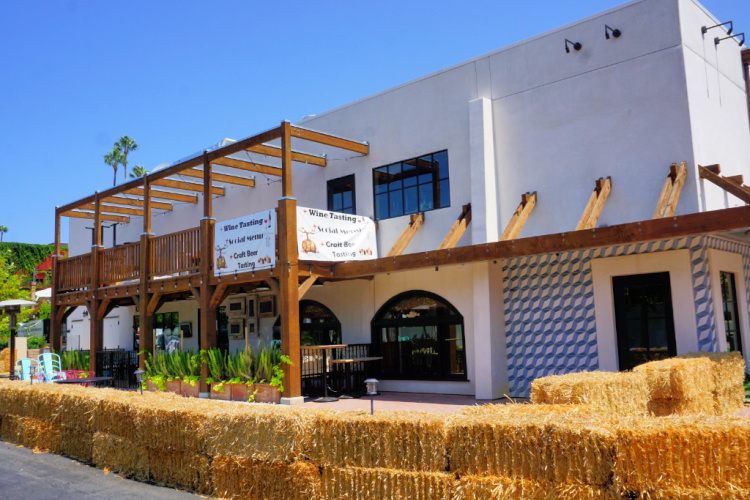 Try the Local Beer
While walking around Historic Downtown, we bumped into Capistrano Brewing Company, a cool place serving over a dozen local beers (produced by them or by other locals).  They have tons of space to chill out and offer drinks other than beer (the selection is small but a life-saver when you are hanging out with non-beer drinkers).
Let me mention the Capistrano Brewing Company shares its space with Heritage BBQ.  That means you can have some mean BBQ with your drink.  Just be aware that this place has a huge fan base and those fans start to line up an hour before opening time.
The other brewery in town is Docent Brewing, a place offerings about half a dozen beers on tap and a limited menu of wine.  They are family-friendly (but not pet-friendly).
Other places to try include:
The BrewHouse – Beer garden with 30 beers on tap.  Half of the beers served come from Orange County
PUBlic 74 – Restaurant serving New-American dishes, cocktails, and beer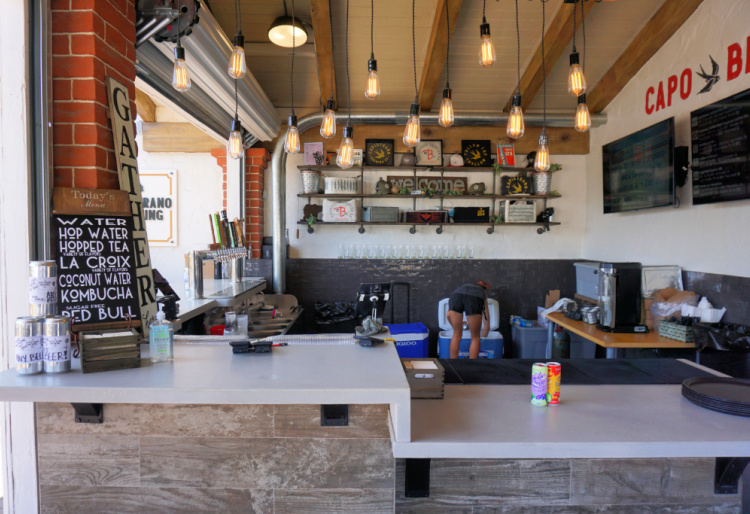 Take a Cooking Class
I am not sure if cooking classes can be offered in a more picturesque place!  
Farm School offers hands-on classes inside a cottage built in the board and batten style.  Seasonal (dishes fit for winter, fall, spring, and summer), rainbow (dishes prepared from fruits and vegetables from different shades), and private classes are offered in a professional kitchen.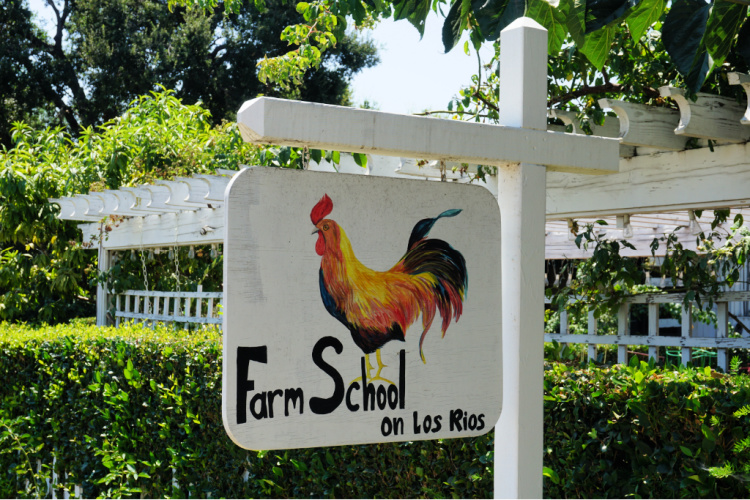 Take the Family to Zoomars at River Street Ranch
Zoomars is located on River Street, within walking distance of Los Rios Street.  Zoomars caters to families with small children since it has a petting zoo, gold mining, pony rides, train rides, and playgrounds.  The facilities are colorful and bright. The owners have taken care of creating a cozy space.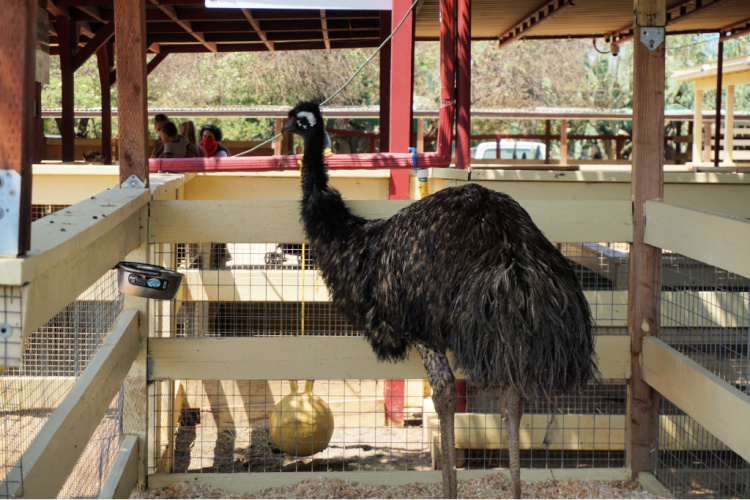 Enjoy High Tea 
The Tea House is dedicated to the wonderful British tradition of afternoon tea.  Of course, things have their own twist in here.  Tea here is served from 11:00 a.m. to 4:00 p.m. (afternoon tea is served around 4:00 p.m.).  Also, the establishment has ventured into offering breakfast and lunch dishes (you do not have to order tea if you do not want to).
When it comes to tea, there are 5 packages to choose from and one package specially designed for kids.  With respect to individual dishes, the menu has options such as rosemary roasted chicken, grilled salmon, and Bombay chicken curry. Of course, there is a sizable list of desserts to choose from (like chocolate ganache cake and bread pudding with brandy sauce).
Reservations are a must here.  The place is always full.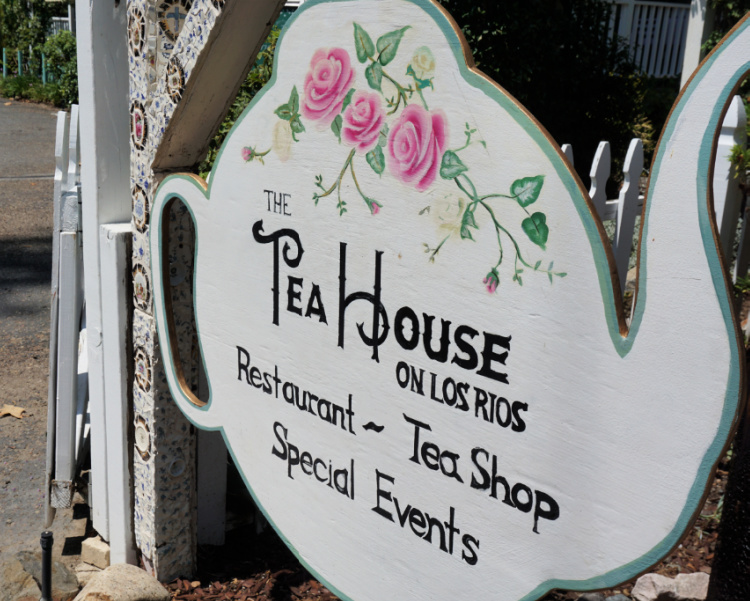 Visit a Museum
Given San Juan Capistrano's deep history, it makes sense to visit a museum or two.
The San Juan Capistrano Historical Society is headquartered in the O'Neill Museum (or Garcia/Pryor Residence).  A visit will give you insight into San Juan Capistrano's past through photos, documents, and artifacts.  Guides from the Society give free tours of the Los Rios Historic District every Saturday at 1:00.  Donations are welcomed.
The Blas Aguilar Abode Museum is housed in one of the two adobes Don Blas Agular purchased in 1845 (the other adobe has not survived the pass of time).  The museum is dedicated to the history of San Juan Capistrano and the surrounding area.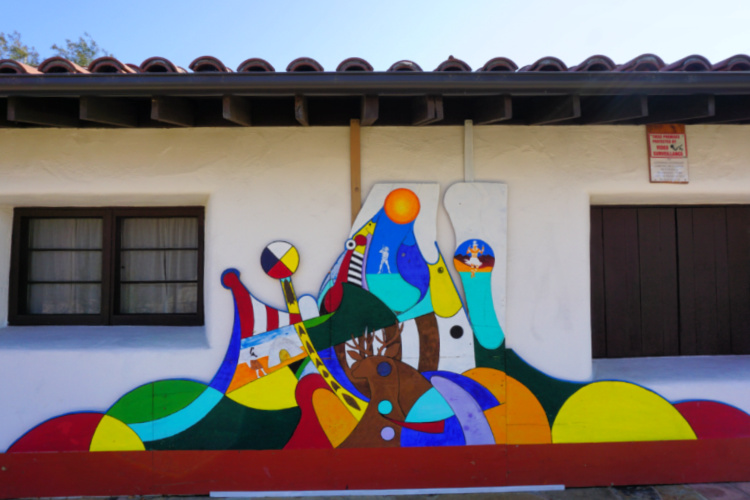 Stretch Your Legs at the Park
I love to recommend parks in my articles since they are ideal to get exercise and clear your mind.  If you are traveling with kids, parks are essential to burn accumulated energy and deal with tantrums.  They are great picnic spots too.
In San Juan Capistrano, Los Rios Park offers playgrounds, shaded picnic areas, a butterfly garden, restrooms, and water fountains.  In the vicinity, you can visit Veterans Park and Historic Town Center Park.
Other parks in the city include El Camino Real Park, Cook Cordova Park, and San Juan Creek Park.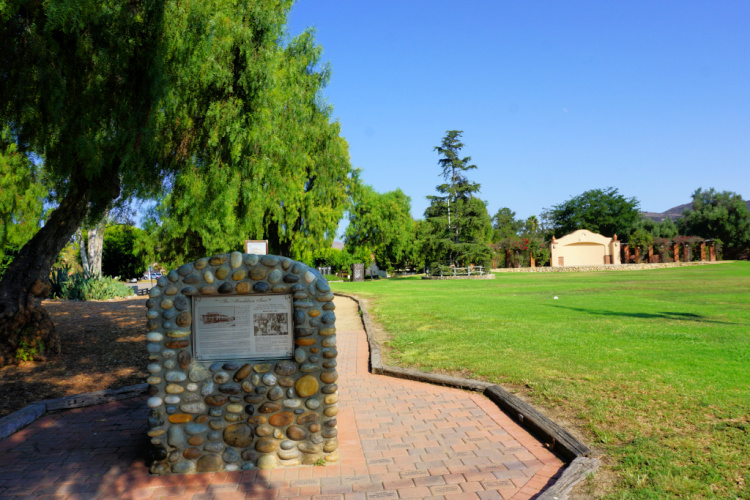 Visit a Farm or Farmers Market
When I opened this article, I touched on Californians' obsession with good food.  Well, to have good food you need top-quality ingredients.  There is no better way to get a taste of these ingredients than by visiting a local farm or farmers market.
At The Ecology Center, a large number of fruits, vegetables, and herbs are grown on a 28-acre organic farm.  You can find the produce grown on-site, and other goods, at their farm stand (open daily).  In addition, they offer interesting programming of events (farm tours, dedicated dinners or feasts, etc.)
Farmakis Farms have their on-site farmers market every Friday from 9:00 a.m. to 1:00 p.m.
A certified farmers market takes place in Old Capistrano every Wednesday from 3:00 p.m. to 7:00 p.m.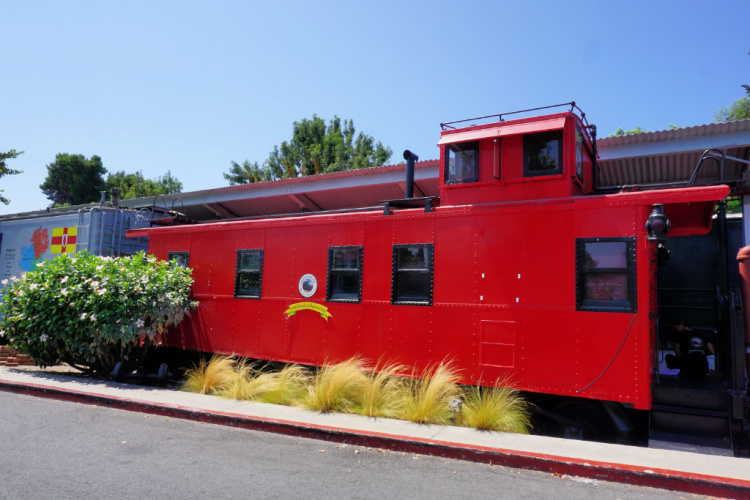 Go for a Hike
If you feel like going for a hike, you have a lot of options in San Juan Capistrano.  Find below a list of trails to add to your bucket list.
Colinas Ridge Trail – This 4-mile trail straddles the area where San Juan Capistrano and Laguna Niguel meet. The trail is rated moderate
Trabuco Creek Trail – This 5.6-mile trail is rated as moderate
San Juan Creek Trail – This 6-mile trail follows the San Juan Creek from San Juan Capistrano to Doheny State Beach (Dana Point).  The trail can be biked too
Patriot Trail – This 3.6-mile loop offers panoramic views of the surrounding hills and ocean
For more information about the city's trails, check out this page.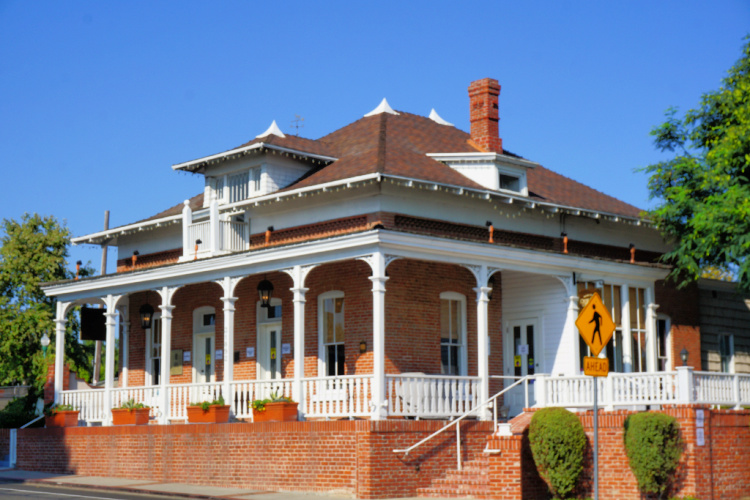 Play a Round or Two of Golf
If you are a golf fan, you can head to San Juan Hill Golf Club.  If you only want to watch the action on the field (or eat in a beautiful place), I recommend heading to the on-site Sports Bar and Grill (which has been voted one of the best happy hours in Orange County).
Events in San Juan Capistrano
The most popular celebration in San Juan Capistrano is the Annual Swallows Day Parade.  The event commemorates the return of the swallows, migratory birds that spend spring and summer in the area. 
Summer night concerts take place from June to September at the Historic Town Center Park.
The Mission and Historical Society have ongoing events throughout the year.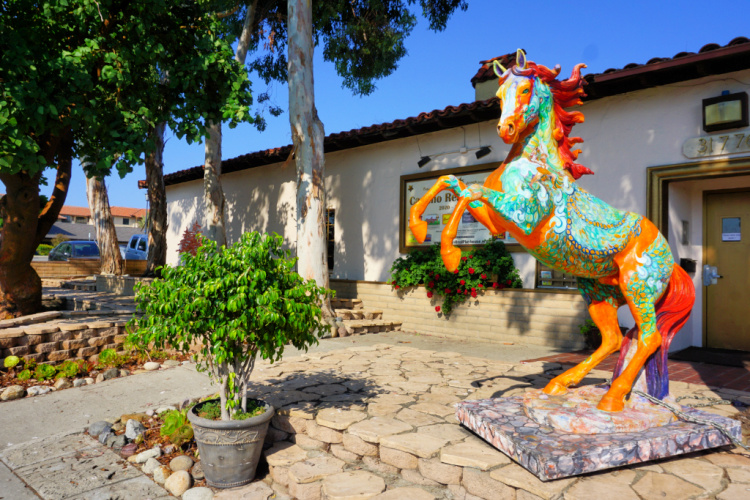 Hike or Camp at the Ronald W. Caspers Wilderness Park
Ronald W. Caspers Wilderness Park protects 8,000 acres of coastal oaks, sycamores, grassland, streams, and valleys. So, this is the perfect place for some San Juan Capistrano hiking (and some San Juan Capistrano nature as well).
Easy trails include the West Ridge Trail (2.27-miles), Juaneno Trail (2.68-miles), and Mesa Loop Trail (1 mile).  As you can see, there are plenty of options when it comes to family-friendly hikes.
The options become even more varied when you take into consideration the moderate and difficult trails in the park.  A map can be found online or onsite.
If camping is your thing, you can try to secure a spot in the park.  This is one of the rare places where you can camp inland in Orange County (I am referring to public facilities).  An equestrian campground is available as well.
Things to Do Near San Juan Capistrano
Dana Point – This is the closest beach city to San Juan Capistrano (5 miles away).  Dana Point has multiple beaches, a harbor, aquatic activities, hiking trails, parks, and bustling dining/shopping complexes.  
Laguna Beach – Laguna Beach has a long coast (full of beaches, coves, and caves), a fun Downtown, an arts district, and scenic overlooks.  Treasure Island Park and Heisler Park offer some of the most beautiful views in the area.
San Clemente – The famous "Spanish Village by the Sea" has tons of Old World charm like San Juan Capistrano.  This surf town has a pier, coastal trail, cute main street, and eateries full of mouthwatering dishes.
Disneyland Resort – Anaheim, home of the original Disneyland, is located 30 miles away.
Knott's Berry Farm – The other big theme park in the county, Knott's Berry Farm, is located 35 miles away (in Buena Park).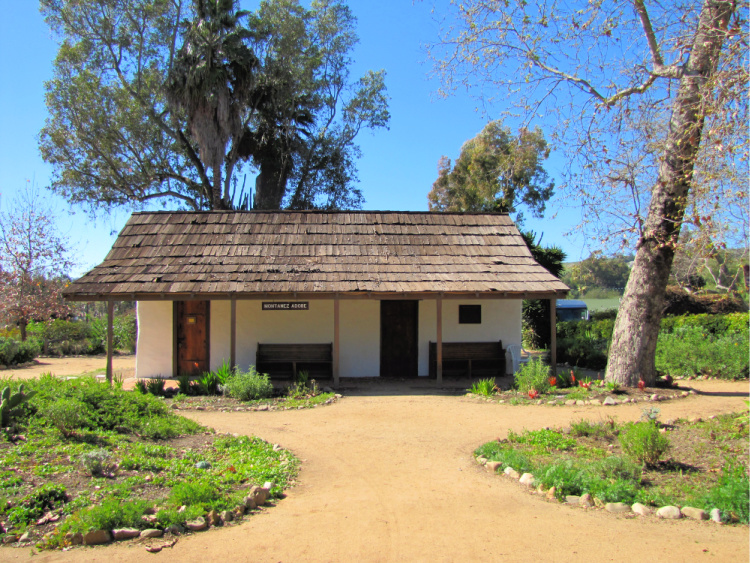 Places to Eat in San Juan Capistrano
There are so many restaurants in San Juan Capistrano serving delicious dishes.  Here is some of my favorite San Juan Capistrano food.
Mollies Famous Cafe – This is the place to indulge in big breakfast plates (with all the fixings like hashbrowns, bacon, sausage, and toast), pancakes, sandwiches, burgers, soup, and salads
Trevor's at the Tracks – I am not sure you will find a more atmospheric restaurant in the city! As the name suggests, Trevor's is located next to the train tracks in Old Capistrano.  Dishes include chimichurri steak fries, no lettuce salad, the ultimate turkey sandwich, and curried cioppino.  Ingredients are as local as possible. Locals love to have brunch here.
L'Hirrondelle – This establishment has been open for almost 40 years and serves French/Belgian influenced dishes.  For example, you can have roast duck, tarragon-crusted chicken breast, or a rack of lamb.
Sundried Tomato Bistro – I see this bistro as the place to get delicious comfort food.  The menu offers a wide arrange of salads, bowls, sandwiches, burgers, large plates, and pasta.  Above all, do not miss ordering the soup (offering change daily).
Sol Agave – If you are looking for scrumptious Mexican food, Sol Agave's serves seafood enchiladas, carnitas, chile verde, tinga tacos, and more.  Also, they have menus dedicated to brunch, kids, BBQ Mondays, happy hour, and drinks.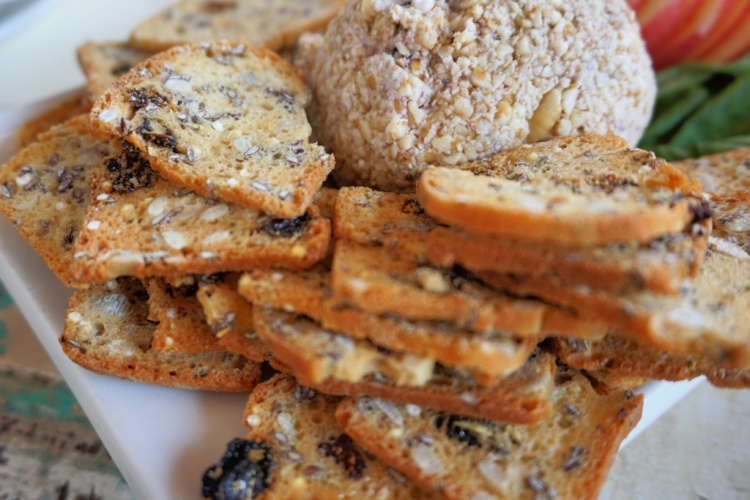 San Juan Capistrano Location
San Juan Capistrano is located 30 miles from Anaheim, 55 miles from Los Angeles, and 66 miles from San Diego.  The city makes a great day trip (or weekend trip) in Southern California.
If visiting the area from outside the state, you are probably going to start your trip from Los Angeles or San Diego's international airports.  Orange County has its own international airport (John Wayne) located 20 miles away.
San Juan Capistrano's train station is located right at the heart of Old Town.  You can walk from here to Los Rios (it is literally across the street).  That means that you can hop on the train from cities in Orange and San Diego counties.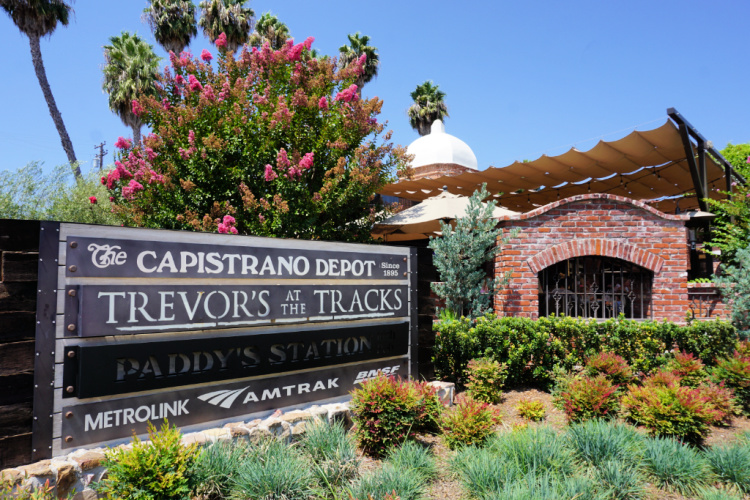 Parking in San Juan Capistrano
There are plenty of parking spaces along the streets of Old San Juan Capistrano.  There are big, free parking lots about one block from the Mission.  The easiest way to find them is to head to the intersection of El Camino Real and Ortega Highway. For covered parking, head to the train station parking lot.
Attractions and points of interest located outside the historic district have their own parking spaces.
When to Visit
San Juan Capistrano can be visited during all seasons due to the mild Mediterranean climate of Southern California.  The city and its attractions are a great option for those who want to escape the windy beaches during winter.
Like most places, the city gets its share of visitors during weekends and holidays.  I recommend visiting during the week if possible.  Keep in mind some businesses may be closed Mondays and Tuesdays.  Check opening times before heading to a place.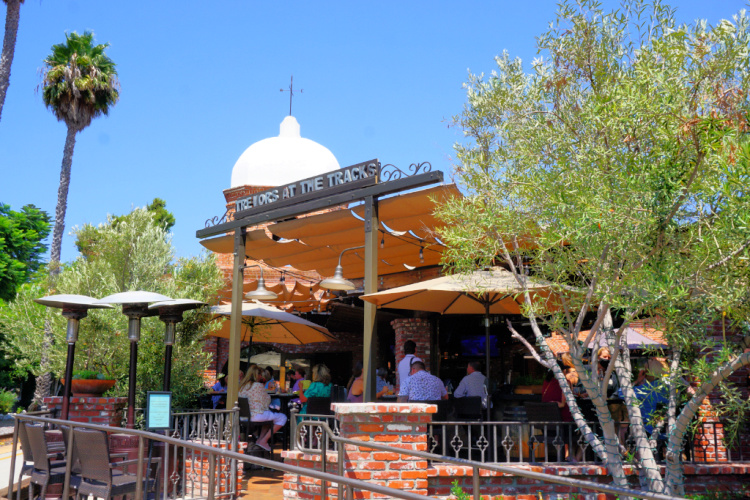 Sightseeing Gear
Get ready for a day of sightseeing by bringing the right gear.  Here is a list of the items I would pack to check out San Juan Capistrano attractions.
Frequently Asked Questions
Here are some of the most common questions I get about San Juan Capistrano tourist attractions.
What are some free things to do in San Juan Capistrano?
In San Juan Capistrano, you can still Downtown, explore Los Rios Historic District, visit a park or stop by the farmers market.
Guides from the Society give free tours of the Los Rios Historic District every Saturday at 1:00. 
Caspers Wilderness Park charges $3 during the week and $5 during the weekends to enter.  That is not exactly free but the prices are reasonably low for a day of fun.  
Access to the other trails highlighted in the article is free.
What are some things to do in San Juan Capistrano near the train station?
The train station is located at the heart of Old Town.  So, you can walk to Los Rios Historic District, Mission, and all the San Juan Capistrano Downtown attractions.
What are some family things to do in San Juan Capistrano?
There are a lot of kid-friendly things to do highlighted in this article.  Pretty much everything here can be done with kids except activities involving alcohol, and cooking classes.
More of Southern California
150+ Places to Go in Orange County
Los Angeles Ultimate Bucket List
Ultimate San Diego Bucket List
200+ Places to Visit in Santa Barbara
What other fun things to do in San Juan Capistrano do you recommend?
Pin "Things to Do in San Juan Capistrano California" for later!