In Southern California, San Pedro is known mostly for one thing: it is where Los Angeles' port is located.
However, I am known for exploring every nook and cranny of the coast.  For no reason, I was going to leave this area unturned.
Spending a day close to a massive port and other industrial facilities is not the first thing that comes to mind when brainstorming ideas for the weekend.
My efforts bear fruit.  I have prepared this detailed articled highlighting all the wonderful things to do in San Pedro.
Please note: This article contains affiliate links, meaning I may earn a commission if you make a purchase by clicking a link. Of course, this comes at no extra cost to you and helps me to keep offering solid information to readers.
About San Pedro, California
For those of you not familiarized with Greater Los Angeles, Downtown LA is located about 15 miles inland. This is where you are going to find the civic heart of the city. The port serving the metropolitan area is located 20 miles south of Downtown.  
And, this is not just a port.  This is the busiest container port in the United States occupying 7,500 acres. It's long (more than 40 miles) and lean breakwater even appears in Google Maps.
To make things clear, San Pedro is a neighborhood of Los Angeles (not a different city).  However, it is treated as a different entity for several purposes
San Pedro does not get as much publicity as other parts of Los Angeles in terms of tourism. Granted.  The waterfront views with thousands of colorful containers piled over one another are not the most charming.  
However, there is more to San Pedro than the port.
There are parts where the cobalt ocean collides with layers of rust-colored land. There are interesting museums, nice beaches, and vibrant establishments.  It is a matter of knowing where to go.
Location
San Pedro (which is part of Los Angeles City) is located 24 miles south of Downtown Los Angeles. You can reach the neighborhood in half an hour when traffic is light. Is you are traveling during rush hours, it may take you twice the time to reach your destination.
The closest airport is Los Angeles International Airport (LAX). You can use a ride sharing service to reach San Pedro.
To me, it is better to explore the area by car since you will want to stop by the most picturesque spots. Those are a bit away from the historic core.
Beach Town Gear
Since San Pedro is a beach town or city, I recommend acquiring the proper gear. As I spend a lot of time on beach towns, I have my gear packed and ready to throw in the car.  Here is an idea of what I take to the beach.
Things to Do in San Pedro, California
Well, I have done all the heavy lifting for you.  The list of things to do in San Pedro is long. That is a good thing since it can take you some time to explore the entire area.  
Start making some space in your weekend because there is a lot to see!
Spend Some Time at the White Point – Royal Palms Beach
The White Point Beach or Park is what I call a hidden gem.  I bet not a lot of people (even long-time residents) know about it.
This stunner can be seen in its entirety from different viewpoints located at the top of 100-foot cliffs.  It is a beautiful display of waves, rocks, and the hills of the Palos Verdes Peninsula. The silhouette of Catalina Island looms in the distance.
It is not only the beach.  The land at the feet of the cliffs is full of rocks that form natural pools.  Locals walk around searching for all sorts of sea creatures.
For those who want to go down to the beach, it can be done using the Kay Fiorentino Drive.  Facilities such as parking, restrooms, showers, picnic tables, and playgrounds are available on-site.
A $10 fee is charged if you park at the beach.  Some park at the top (free) and walk down. This does not seem to be a good idea for those carrying a lot of stuff.
Read More: White Point Beach, San Pedro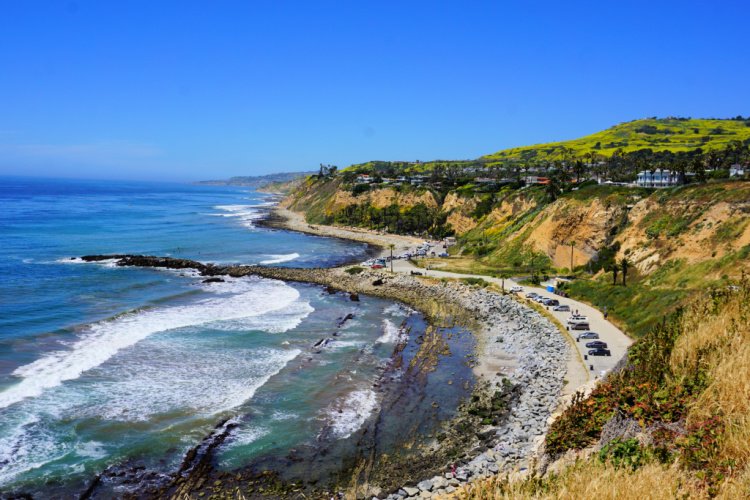 Hike the White Point Nature Preserve
This preserve, located across the White Point Park, is dominated by coastal sage scrub.  There are two main trails looping around 102 acres.
The preserve is open from dusk to dawn.  A small nature center has exhibits and held weekly walks and monthly workshops (special events too).
This place is lovely during spring when flowers are in bloom.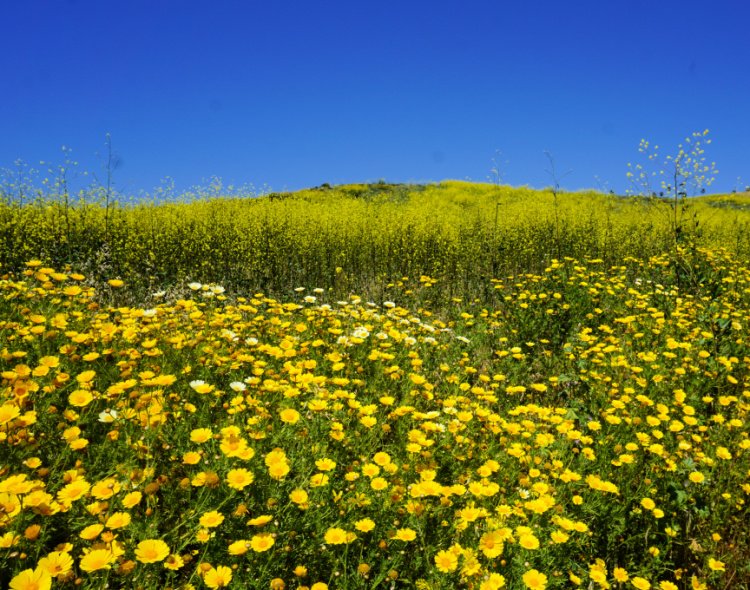 Take in the Views from the Wilders Addition Park
I have to mention Wilders Addition Park since it offers great views of the ocean.  You can park the car and walk around snappings tons of pictures.
There is a part that provides easy access to the beach (remember this is a cliffy area) and uninterrupted views of Point Fermin.
The park itself is a long strip of grass peppered with palms and shrubs.  There are tons of shade spots to relax or have a picnic. Bring a chair, table, and other goodies.
Visit the Friendship Korean Bell
The massive bronze bell was presented by the Republic of Korea to the American people to celebrate the bicentennial of the United States and to symbolize friendship between the two nations.
Beginning in 2010, the bell is struck five times a year: on New Year's Eve, Korean American Day (January 13), Fourth of July and Korean Liberation Day (August 15), and every September in celebration of Constitution Week.
The spot is popular with wedding, birthday, and quinceañera groups not only because of the bell but because of the impressive views of the Pacific Ocean.  This is a fun place to take out-of-town visitors!
Plenty of free parking is available.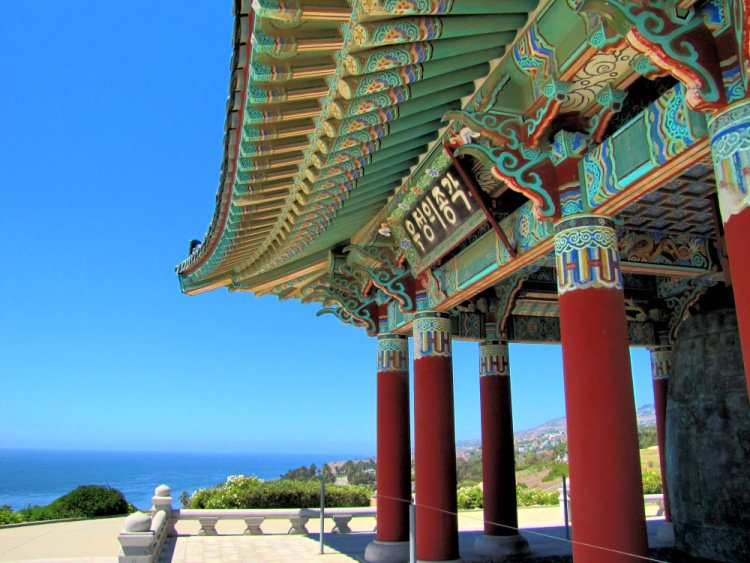 Point Fermin Park and Lighthouse
To me, this is a very unique (and unexpected) place in Los Angeles.
The Point Fermin Lighthouse was built in 1874, in a Victorian style, using wood from Californian redwoods. It was added to the National Register of Historic Places in 1972.  
A public organization preserving the building offers free tours (donation requested) at 1:00, 2:00, and 3:00  p.m. (Tuesday to Sunday).
The lighthouse is surrounded by a huge park with great views of the coastline.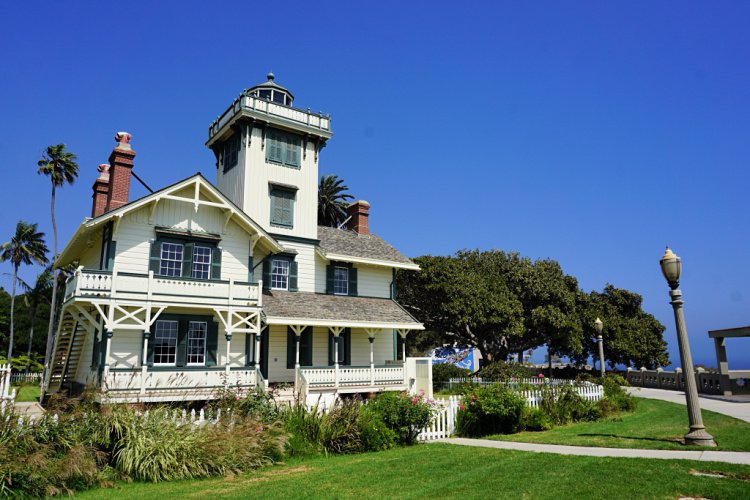 Contribute to the Rehabilitation of Pinnipeds
The Marine Mammal Care Center is a facility that rehabilitates, and released back to the wild, injured or sick seals and sea lions.
Visitors are welcome, every day, to take a look at the animals receiving treatment (from a designated area).  In addition, the opportunity can be taken to learn more about these creatures and the dangers they face in areas heavily populated by humans.
There is no charge to visit the facility.  However, a donation is encouraged. You can also contribute by buying something from their gift shop or online store, dropping donations, or volunteering.  Learn more about how you can help here.
Visit a Museum
San Pedro has its good share of nifty museums!
The Los Angeles Maritime Museum takes you through a journey to understand the history of the Los Angeles Harbor.  In addition, it has exhibitions related to communities living off the sea, sailors, and naval fighters.  The museum counts with its own tug boat that offers tours of the harbor.
San Pedro has a long military history.  At the beginning of the 1910s, a fort was created to improve the defense of the Harbor of Los Angeles (due to its importance).  It was named Fort McArthur after Lieutenant General Arthur McArthur.
The Fort McArthur Museum, located in one of the former batteries, is dedicated to preserving the history of this location and the role it played in defending the Los Angeles area.
Those looking for something different can visit the Muller House Museum, a residence exhibiting a colonial revival style. The interior is furnished in the style of the 1920s.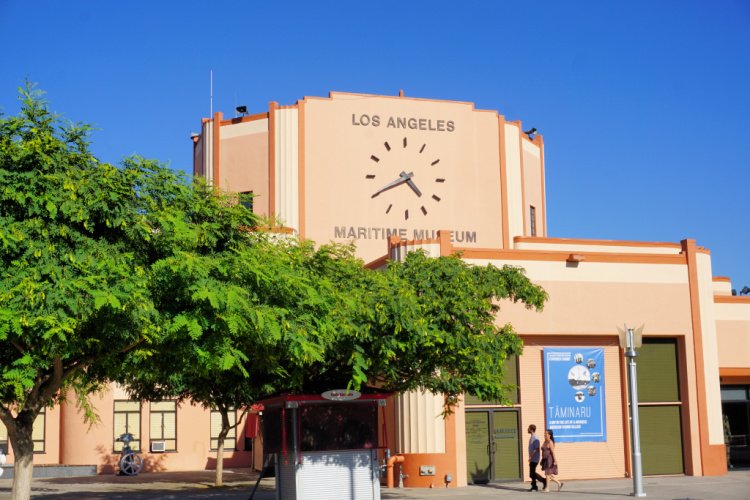 Tour a Battleship
For those who do not enjoy indoor museums, what about an outdoor one?
The USS Iowa Battleship served during WWII, the Korean War, and the Cold War.  After decommissioning, the ship spent time in Philadelphia, Newport (Rhode Island), and the San Francisco (California) area.  
In 2011, the USS Iowa was granted to the Pacific Battleship Center in Los Angeles.  Berth 87 in San Pedro ended up being the final home of this massive ship.
Nowadays, the ship is considered a museum.  Visitors use an application to complete a narrated, self-guided tour.  Kids can tour the space through a scavenger hunt (led by Vicky, the dog).  VIP tours are available too.
I find this place fascinating and recommend it to history fans.  Plus, the views of the harbor and the Vincent Thomas Bridge are fantastic from the ship.
SS Lane Victory, a cargo ship used on different wars can be visited on Berth 49 (this is a separate museum).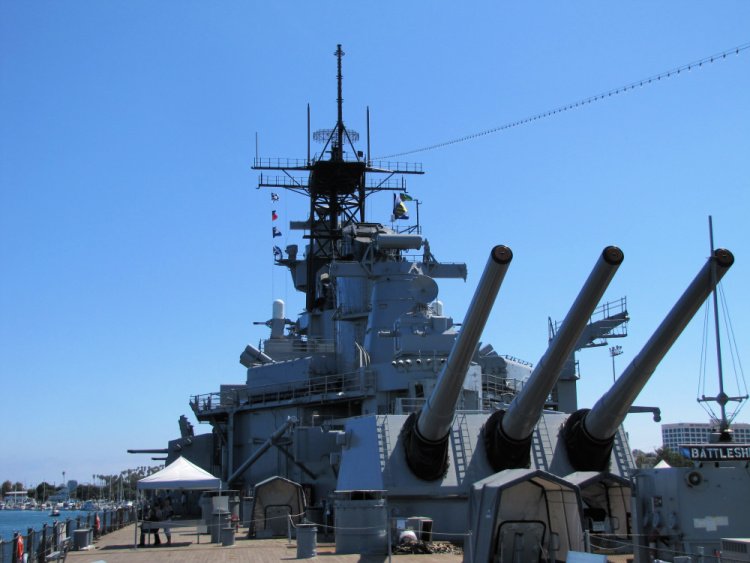 Eat and Buy Artisan Chorizo
Believe it or not, what many consider the best artisan chorizo in Los Angeles is made in San Pedro.  
At The Chori-Man, chorizo tacos, burritos, quesadillas, and tortas are sold.  Of course, chorizo is sold by the pound too.
You can choose among their Zacatecano Red, Tolucan Green, Argentinian, Maple Habanero, and Chipotle Braised Beef varieties.  Definitely, order different things because they are all delicious! I recommend trying the Tolucan Green Chorizo since it is not that easy to find it in Los Angeles.
I would not miss this place on a visit to San Pedro.  It is that good!
Enjoy the Cabrillo Beach and Pier
San Pedro has many coastal areas.  The thing is that most of them are hard to reach, rocky or near unstable cliffs.
But, lose no hope, my friend! For a day at the beach, you should go to Cabrillo Beach.  This park has two long beaches: one inside the harbor and one outside.  The one inside the harbor is more suitable for families with small children.  
This spot can get crowded on the weekend when temperatures are warm or during holidays.  Arrive early during those times to secure a space. Kiosks serving food operate on weekends.  A Youth Sports Center and Boat Ramp are located near the north end of the park.
The Cabrillo Beach Pier is located on the grounds too.  This is one of the most picturesque piers in the area since it was constructed next to the breakwater.  You can see the waves exploding on the wall as you walk along. The pier is used for strolling and fishing.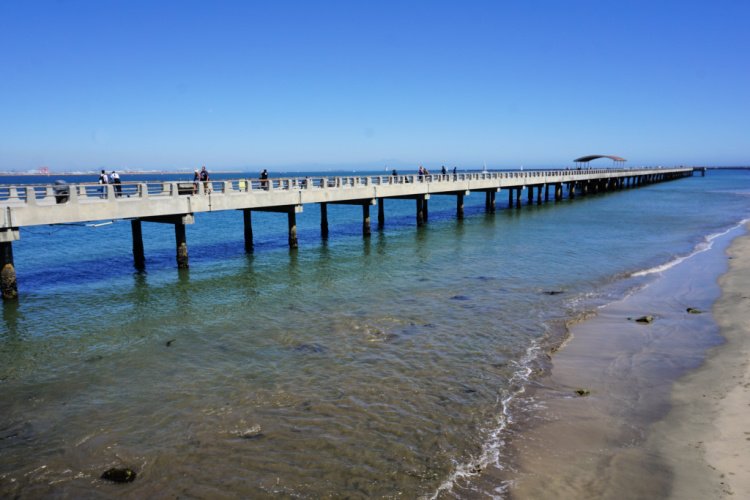 While on the pier, do not miss the opportunity to take a good look at Angels Gate, the lighthouse that has been illuminating the entrance of the harbor for over 100 years.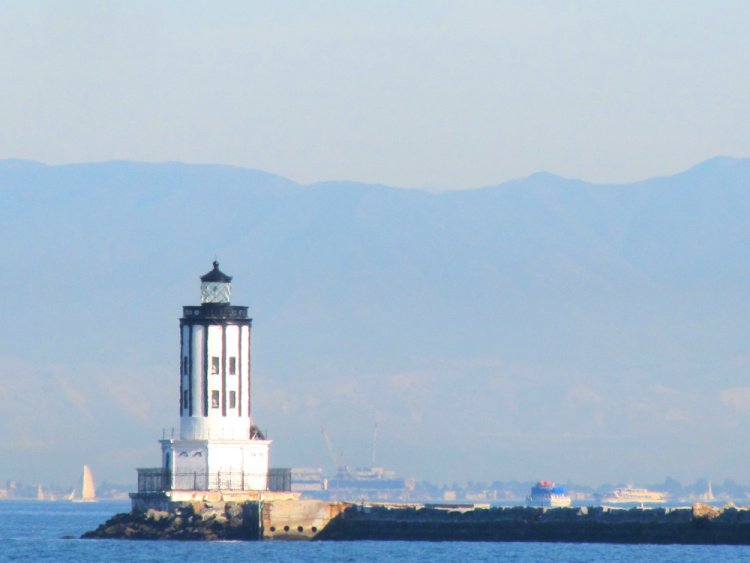 Learn About Marine Life at the Cabrillo Aquarium
The Cabrillo Aquarium devotes its exhibitions to the marine life of Southern California.  Inside, you will find plenty of giant kelp, hermit crabs, moray eels, sea urchins, anemones, starfish, and swell sharks.  
In addition, visitors are welcome to interact with animals located on the Touch Pool and discover different habitats at the Exploration Center.
The Aquarium hosts events such as tidepool walks, beach clean-ups, and volunteer training.  Stay up to date by checking this page.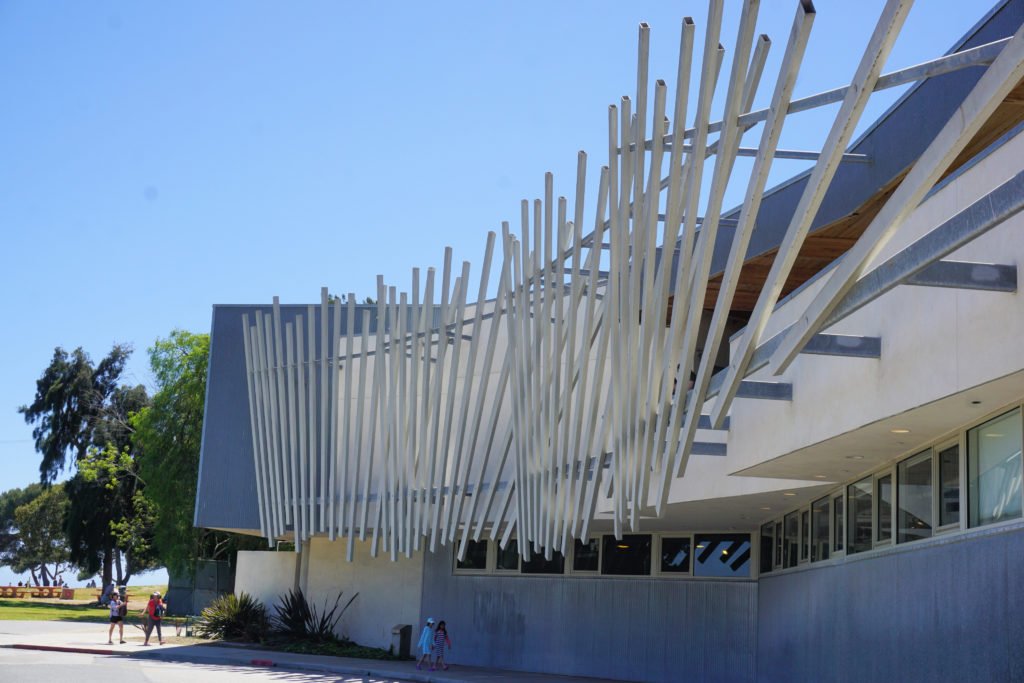 Practice Watersports
Cabrillo Beach is an ideal spot to kayak or use a paddle board.  The launch point is the boat ramp located on the park's north side.  Windsurfers use this spot too.
Unfortunately, I have not been able to find kayak rental facilities in San Pedro.  You will have to bring your own equipment or rent in Long Beach or Redondo Beach.
Those wanting to take paddleboarding lessons can do it with SUP with Wade.
Shop at CRAFTED
If you enjoy buying hand-made products (like me), CRAFTED is the place for you.
This indoor marketplace offers apparel, art, food, home decor, jewelry, plants, flowers, toys, stationery, ceramics, bath products, cosmetics, and more.
Many times, you have to wait for a holiday market, fair, or festival to happen in order to have access to products like these.  At CRAFTED, you can visit once in a while to check their selection.
Across the market place, you will find Brouwerij West, a brewery with a big tasting room and picnic patio. They have more than 10 beers on tap and food trucks scheduled to visit almost every day (check their calendar).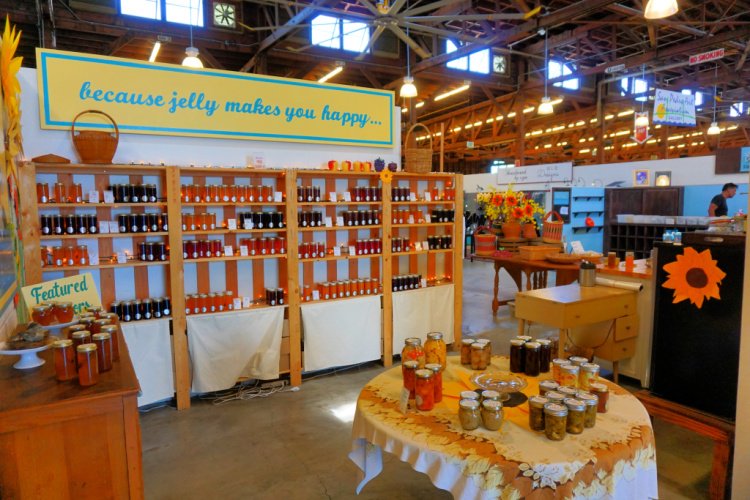 Take a Harbor Cruise
A company called LA Waterfront Cruises offers 45-minute harbor tours.  Aboard their boats, you will see huge cargo ships, hundreds of containers, different towing mechanisms, the Vincent Thomas Bridge, the USS Iowa Battleship, and playful sea lions.
Tours depart daily from 1:00 p.m. to 6:00 p.m. (on the hour).  In season (November-April), they offer whale watching excursions.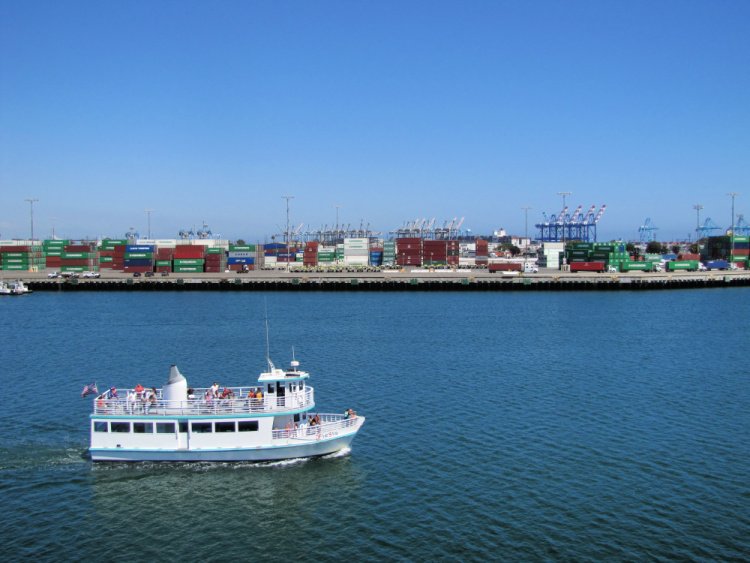 Stroll, Eat and Shop in Downtown
The historic core of San Pedro has been declared a California Cultural District.  As a consequence, you are going to find spaces dedicated to the arts, restaurants, and establishments selling unique goods.
I recommend strolling 6th Street, 7th Street, and Pacific Avenue (between 5th and 9th Streets).  My favorite building Downtown is The Arcade, a space reminiscent of a hotel or convention center.
Across The Arcade, you have the Warner Grand Theather which hosts plays, music, and films.  Do not forget to stop by Off the Vine for a glass of wine or a varied tasting.
Galleries include Parkhurst, Machine Art Studio, and huZ Galleries.  For breakfast, go to the San Pedro Cafe, and for other meals, chose among Tacos Jalisco, The Whale & Ale, Sebastian's Mediterranean Cuisine, and La Buvette Bistro.
For coffee and tea, Sacred Grounds and Hojas are good choices.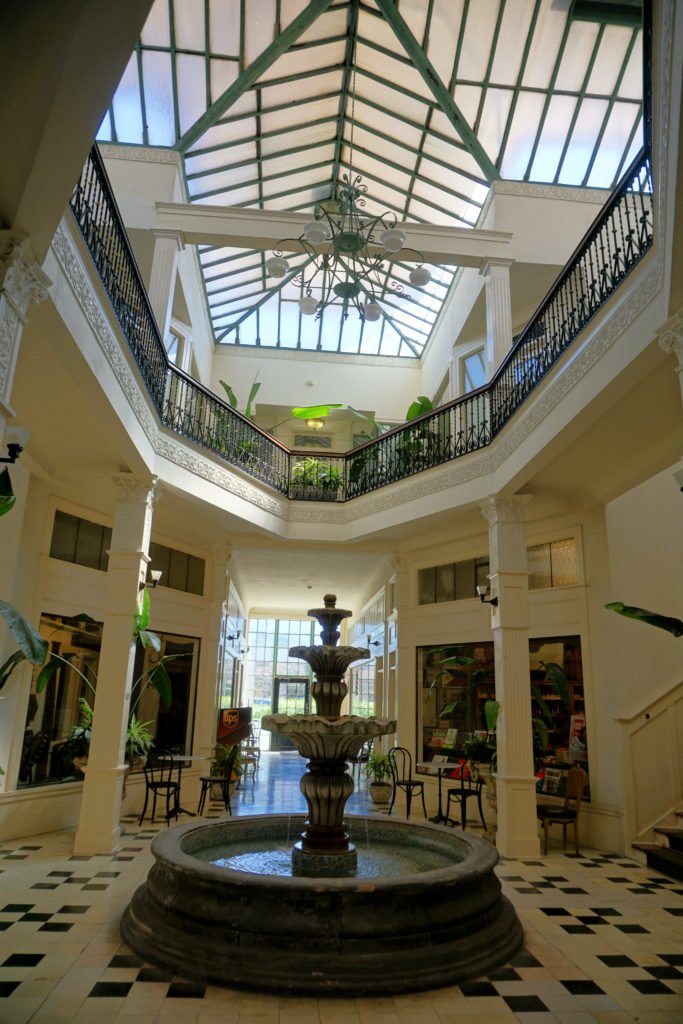 Places I Do Not Recommend
I have my reservations about two particular places in San Pedro.  For full transparency purposes, I am giving you my impressions of them below. I am sure some are going to disagree with me.
San Pedro Fish Market
I have such good memories of visiting the market, with my friends, many years ago.  We spent hours eating fish, shrimp, and lobster.
Things have changed though.
First, prices have shot to the roof.  A meal can reach $30 – $40 per person if you want to eat from the fresh selection.  You are charged for everything including lemons, hot sauce, and bread. I can get the same selection for a fraction of the cost at the Redondo Beach Pier.
Also, in my opinion, the family-friendly atmosphere is gone.  The last time I visited, a Friday afternoon, there was a security guard at every cashier.  That indicated the level of conflict and insecurity present in the place. I witnessed police officers arresting people in the parking lot too.
I cannot prevent you from visiting a place but hope you take my words into consideration.
Sunken City
The area known as "Sunken City," is the result of several houses that went down a cliff during a landslide that occurred in 1929. The area has gained notoriety due to social media.
There is a debate on how to describe the current situation of the ruins.  Some say the area is off-limits and others say the area has been there for a long time and it is part of the community.
Either way, this is a highly dangerous, unstable area.  Several people have fallen to their death while climbing up and down.  My advice: stay away from here or other steep cliff areas.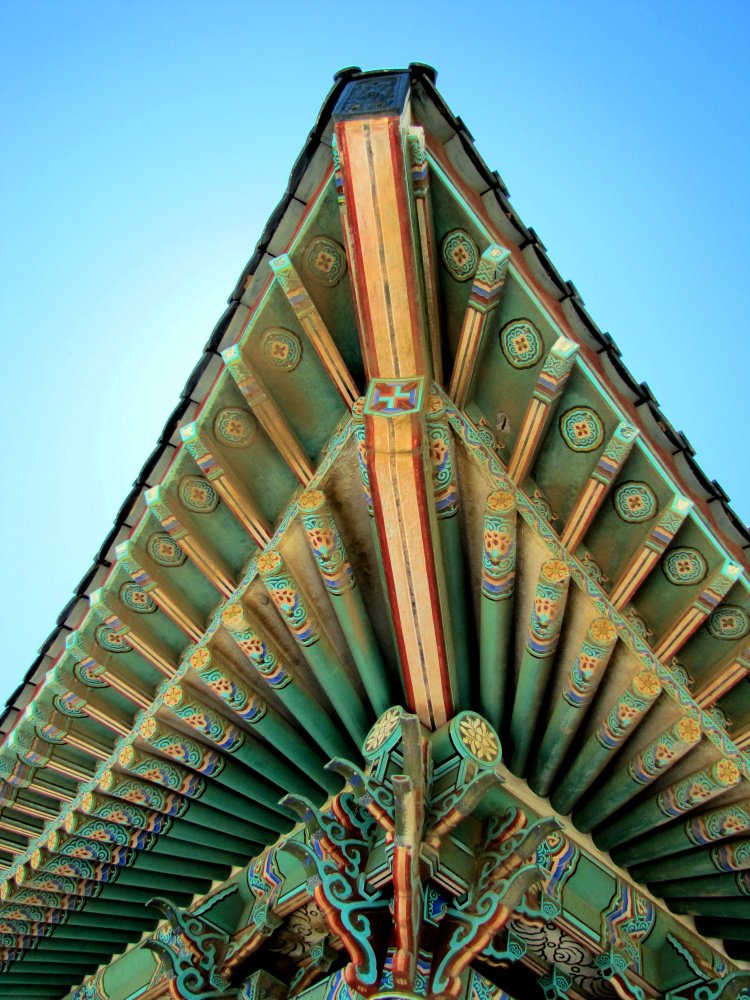 Where to Eat
I have already gave you some food recommendations in the Downtown area. Definitely, check out those places because they have mouth-watering food.
But, food is one of my weaknesses.  So, I have to give you even more options!
Crazy Fish Grill & Market – I love eateries that allow you to choose a fish to grill, a seasoning, and sides.  At this place, I tend to order the Cajun salmon with coleslaw and grilled zucchini. The mahi and swordfish are great too.  You can also order tacos, fish bowls, and salads. I dream about this place!
Burratino Brick Oven Pizza – I visited this place since they have a Croatian pizza on the menu.  We adored the different pizzas we had in Croatia last summer. We wanted to be transported back to the Adriatic shores.  Well, the pizza, with beef prosciutto, tasted delicious. We want to go back to try other varieties (duck prosciutto, wild boar, etc.)
Busy Bee Market – This is the place to get great cold and hot sandwiches.  They have favorites like meatball, corned beef, salami, and BBQ chicken.  Take it easy if you are in a rush. Lines are not uncommon here.
Nazelie's Lebanese Cafe – Wow, where to start! This is the recommended place to get shawarma, kabobs, baked chicken and wraps. I like to get my food to go and eat it next to the beach.
Bunz Burgers – The burgers in here are insane.  And I say that in a good way. Get ready for humongous burgers covered in chili, pastrami, grilled onions, melted cheese, and much more.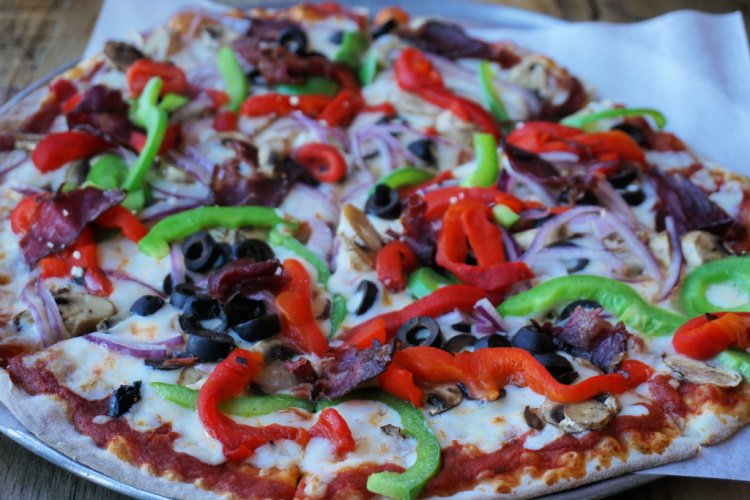 How to Move Around
If you do not want to be driving around town, you can leave your car at the San Pedro Fish Market parking lot (free) and take the trolley (free too).
The trolley operates on weekends from 12:00 p.m. to 8:00 p.m. and makes the following stops:
Los Angeles Maritime Museum
USS Iowa Museum
Downtown
CRAFTED
Cabrillo Beach/Aquarium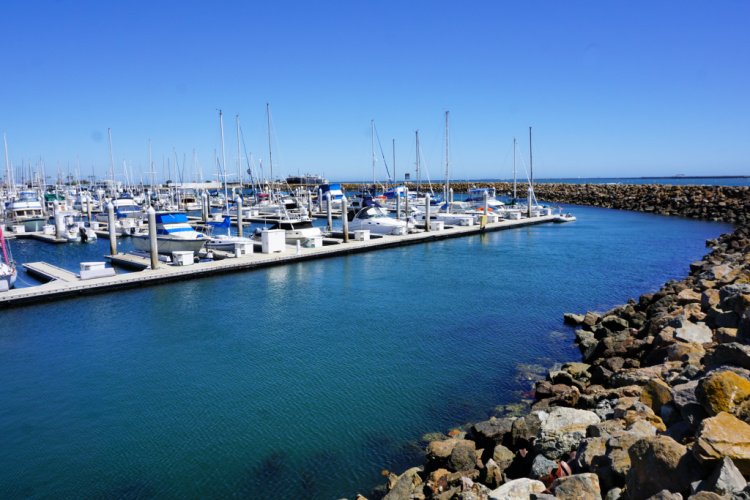 More of the South Bay
Guys, I have tons of articles about the South Bay (the area where San Pedro is located). After all, this has been my home for years.
I invite you to learn more about this awesome part of Los Angeles.
If you are interested in a particular town, here are some destination specific articles I have written:
Things to Do in Manhattan Beach
Redondo Beach Pier: What to Do, See and Eat
Redondo Beach Pier Restaurants
Terrific Things to Do in Torrance
Hermosa Beach: Things to Do, See and Eat
If you are a fan of nature, I encourage you to discover the beautiful Palos Verdes Peninsula, one of Los Angeles best-kept secrets.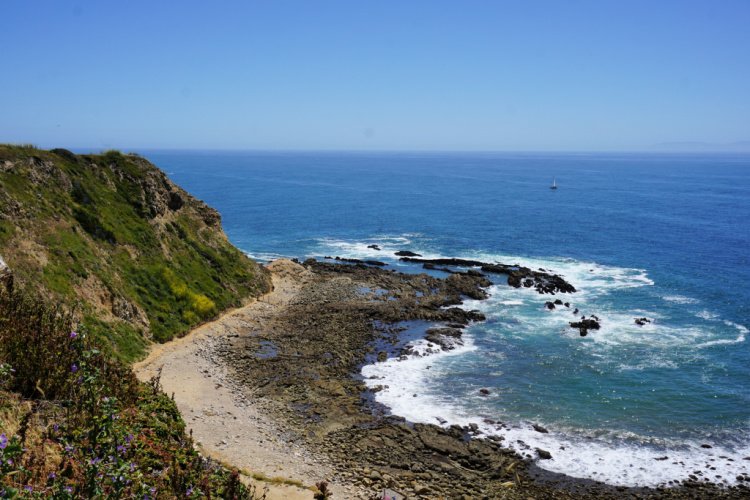 —-
San Pedro has fascinated me.  I will keep on visiting. Hope I have passed that same sentiment to you!
More of Los Angeles
Oh, and Los Angeles is cool too!
Los Angeles Ultimate Bucket List
One Day in LA: Itinerary for First-Time Visitors
Weekend Getaways from Los Angeles
More of Southern California
Ultimate San Diego Bucket List
150+ Places to Go in Orange County
Places to Visit in Santa Barbara

What are your recommendations on things to do in San Pedro? Let me know in the comments section below.
If you enjoyed this post, remember to share!
Pin "Things to Do in San Pedro, California" for later!