Santa Maria is a beautiful city with plenty of activities to enjoy! Here is a list of fun things to do in Santa Maria. There is something for everyone!
Santa Maria is renowned for its gorgeous location in its namesake valley 
And, the Santa Maria Valley is not any valley.  Its fertile soils produce a wide variety of crops including grapes used in winemaking. On top of that, it is the largest city in Santa Barbara County.
With its central location and closeness to the shore, Santa Maria and its surrounding area provide various attractions, from beach piers, cafes, and libraries to exciting museums. 
In this article, I will cover the best things to do in Santa Maria.  In addition, I will provide ideas about what to do in the surrounding area and how to make the most of your visit.
Please note: This article contains affiliate links, meaning I may earn a commission if you make a purchase by clicking a link. Of course, this comes at no extra cost to you and helps me to keep offering solid information to readers.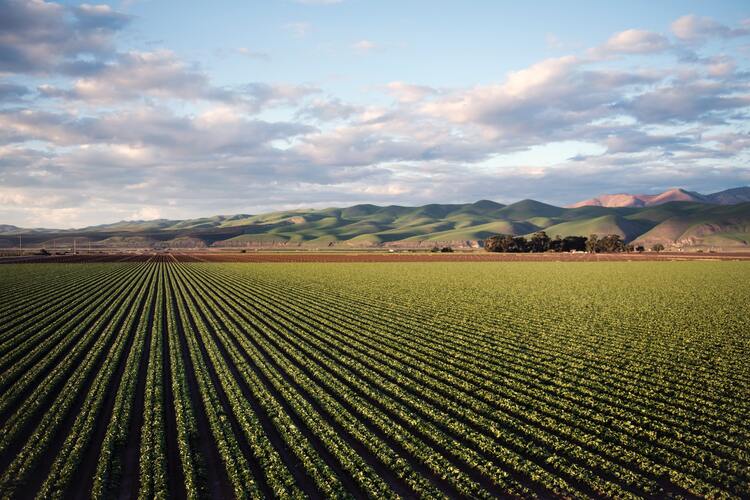 Things to Do in Santa Maria
Alright, in this section, I will focus on things to do within city limits and adjacent areas.
Visit the Santa Maria Museum and Historical Society
Museumgoers interested in the origins of modern-day Santa Maria can find a ton of information at the Santa Maria Museum and Historical Society, founded to preserve the Santa Maria Valley's history for future generations.
The museum features exhibits on the Chumash (native habitants of the area), the Spanish colonial period, and the early years of the city.  Local history resources, such as books and photos, are cataloged and available at the museum, and knowledgeable volunteers are always on hand to fill you in on the town's fascinating past.
The museum also hosts events and lectures throughout the year.
Visit the Santa Maria Valley Discovery Museum
The Santa Maria Valley Discovery Museum is a great place to take kids of all ages. The museum features hands-on exhibits that allow children to learn about science, art, and technology in a fun and interactive way. 
Some of the highlights of the museum include a giant bubble maker, a life-size dinosaur skeleton, and a simulated space shuttle. The museum also hosts a variety of events throughout the year, including camps, classes, and workshops.
The museum is open daily (except Mondays) from 10:00 am to 3:00 pm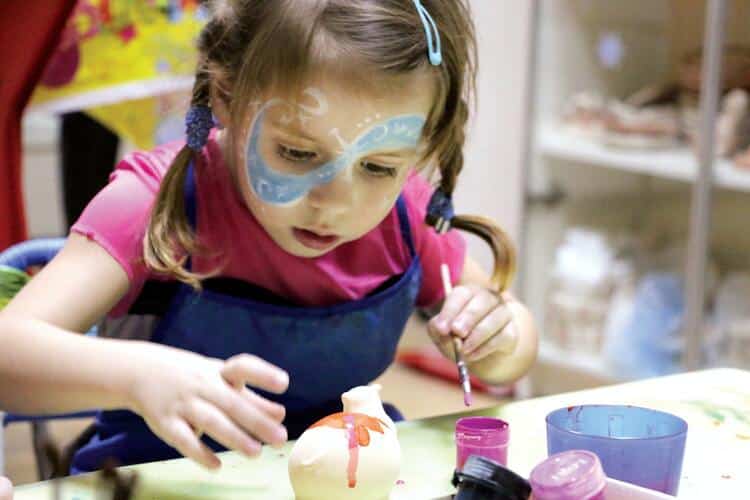 Learn at the Santa Maria Museum of Flight
If you are an aviation fan, a trip to Santa Maria would only be complete with a stop at the Santa Maria Museum of Flight.
There are both permanent displays and temporary exhibits, as well as a variety of galleries that change throughout the year, all of which connect to the history of aviation. 
If you want to learn more about aviation in the Santa Maria Valley, seminars and tours are available in addition to the museum's permanent exhibits.
Please notice the museum is open from Friday to Sunday.  Sunday hours are somehow more limited.  I recommend checking the museum's website when planning your trip.
Visit the Santa Maria Valley Railroad Historical Museum
The Santa Maria Valley Railroad Historical Museum is a great place to learn about the history of the railroad in California. 
The museum features a collection of vintage trains and railroad memorabilia, as well as exhibits on the role of the railroad in the development of the Central Coast region. The museum also hosts train rides on select weekends throughout the year.
The museum is only open the 2nd and 4th Saturdays of the month (12:00 to 4:00).  The funny thing is that the museum does not have an address.  Check the website for instructions on how to find the place.
Stop by the Waller County Park
Waller County Park is a must-see for anybody in the Santa Maria region seeking green spaces and a free attraction. You can enjoy the local landscape on one of the park's many hiking and biking routes.
Amenities include ball fields, volleyball courts, BBQs, picnic tables, frisbee golf course, horseshoes, a grassy lawn, lakes, and playgrounds.  In addition, group picnic sites can be reserved for a small fee.
If you are visiting with your dog, there is a big off-leash area on-site.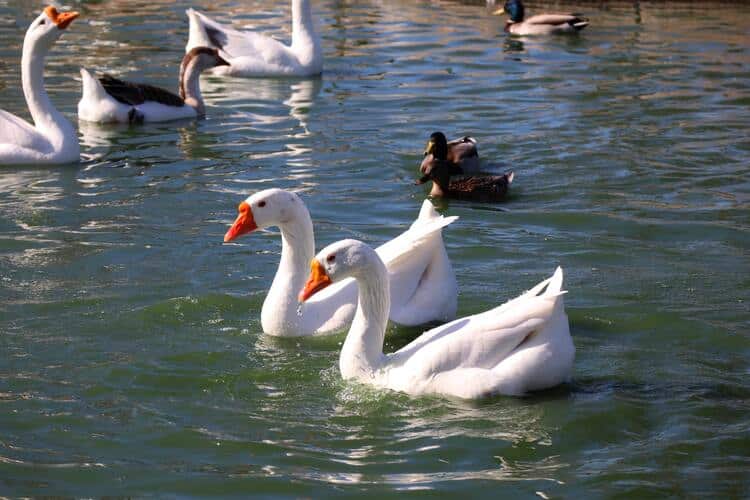 Go Hiking
Santa Maria has some pretty unique trails. 
Here is a sample of the most popular hiking destinations in the area:
Los Flores Ranch Park
Los Flores Ranch Park spans over 1,778 acres of rolling hills and oak trees, and features over 15 miles of hiking and biking trails that wind through the hills and valleys. Along the way, visitors can enjoy breathtaking views of the surrounding area, as well as spot local wildlife such as deer, rabbits, and birds.
In addition to hiking and biking, the park features a playground, picnic areas, and barbecue pits, as well as fishing and kayaking in the park's two ponds. Visitors can also bring their horses to explore the park's equestrian trails.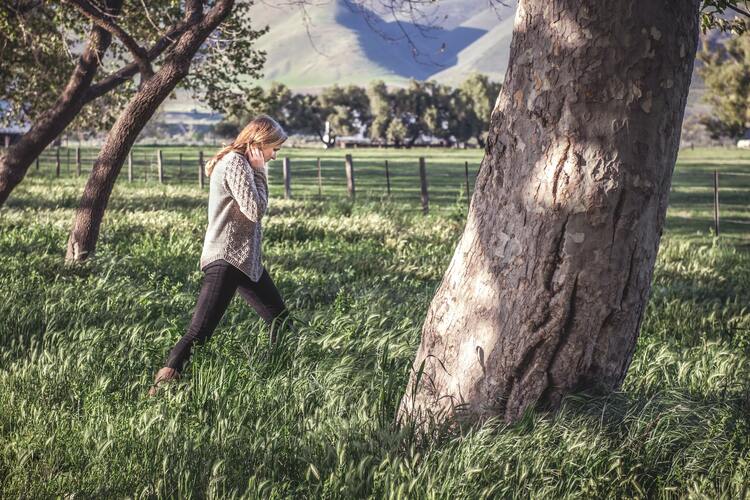 Point Sal State Beach
Point Sal State Beach is a remote and rugged beach known for its stunning natural beauty, secluded location, and pristine waters.
The beach itself stretches for nearly two miles, with cliffs and rock formations towering over the shoreline. You can enjoy a variety of activities at Point Sal State Beach, including swimming, surfing, fishing, and hiking. 
The beach can be accessed via a long and challenging hike, which includes a steep descent down a trail that is not recommended for inexperienced hikers.
For those who are up for the challenge, the hike is well worth the effort. Along the way, you can enjoy stunning views of the coastline, as well as spot local flora and fauna such as wildflowers and California poppies.
Despite its remote location, Point Sal State Beach does offer some basic amenities for visitors. There are restrooms and a picnic area located near the parking lot.
Oso Flaco Lake Natural Area
Hiking the Oso Flaco Lake Trail is a diverse and enjoyable experience, as it winds through an array of landscapes such as sand dunes, wetlands, and a freshwater lake. The trailhead is located at the Oso Flaco Lake parking lot, where visitors can obtain a trail map and information regarding trail conditions.
The initial part of the trail passes through a shaded oak grove and proceeds over a boardwalk, which crosses a small creek. Upon exiting the oak grove, hikers will be greeted by a panoramic view of vast sand dunes and a glimpse of the distant ocean.
After traversing the sand dunes, the trail leads to a wetland area, where bird enthusiasts can observe a variety of bird species. Following this, hikers will arrive at the Oso Flaco Lake, surrounded by tall grasses and cattails. The lake is an attractive spot for fishing and birdwatching and provides a great opportunity for visitors to take a break and relish in the beautiful scenery.
The Oso Flaco Lake Trail is an easy hike, suitable for hikers of all ages and abilities. The trail is flat, well-maintained, and provides numerous benches and rest stops along the way.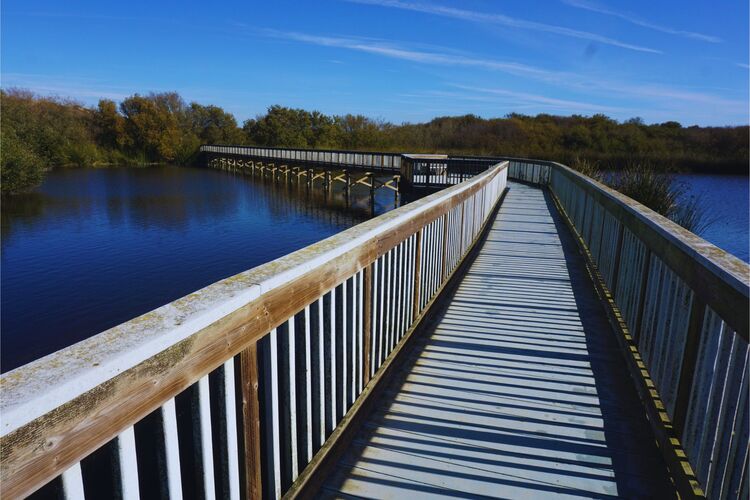 For more hiking in the area, you can head to Pismo Beach (19 miles away), Avila Beach (26 miles away), or San Luis Obispo (32 miles away).
Experience the Santa Maria Raceway
The Santa Maria Raceway is famous for its exciting races featuring a wide range of cars and motorcycles that put on a fantastic display that fans of the sport will surely enjoy.
Though you won't be able to ride an actual race car, you can still enjoy the atmosphere and cheer on the drivers by watching the local listings to see which vehicles compete when you're in town.
As one of the top Santa Maria attractions, you can always find something entertaining to do at this raceway. Those needing speed will want to attend the themed evenings and holiday-themed races.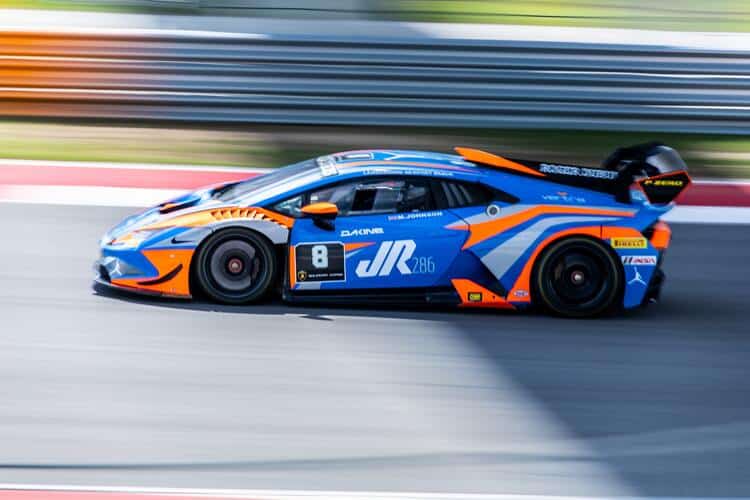 Taste Wine at Rancho Sisquoc Winery
Are you in for a drink? Indeed, anyone interested in trying some of the greatest wines in the area can head to the Rancho Sisquoc Winery for a tasting.
This winery has a rich history dating back to the 1800s when it was originally founded as a Spanish land grant. Today, Rancho Sisquoc is one of the oldest and most respected wineries in the region, producing a range of award-winning wines.
The winery is situated on a stunning 300-acre estate, with rolling hills, sprawling vineyards, and breathtaking views of the surrounding countryside. You can take a guided tour of the property and learn about the history and winemaking process, or simply relax and enjoy a tasting in the tasting room.
The winery produces a variety of red, white, and rosé wines, including Chardonnay, Pinot Noir, Syrah, and Cabernet Sauvignon, among others.  Therefore, I am sure you will find something you enjoy!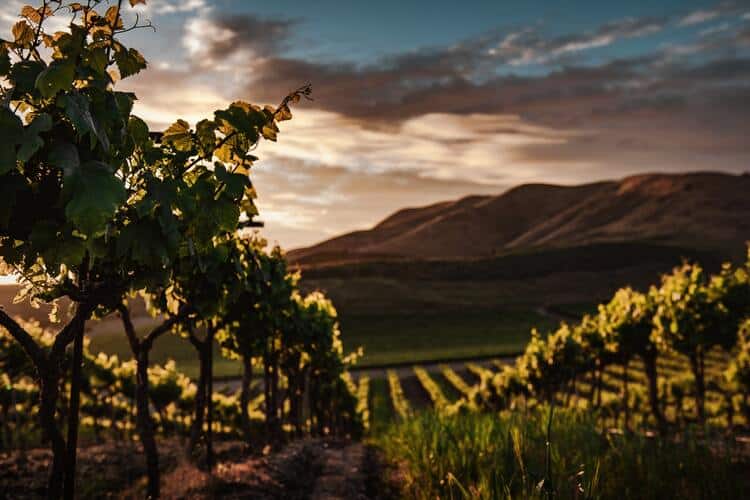 Explore the Rest of Santa Maria Valley Wine Country
The Santa Maria Valley Wine Country is a must-visit destination for wine lovers. This region is known for its cool climate, which produces wines with unique flavors and aromas. There are over 30 wineries in the area, many of which offer tastings, tours, and special events. Some of the most popular wineries in the Santa Maria Valley include Cambria Estate Winery, Presqu'ile Winery, and Cottonwood Canyon Vineyard & Winery.
During summer and early fall, the Santa Maria Wine Trolley transports visitors between Downtown and the different wineries in the area (for $15 per person).  In that way, all members of a party can enjoy the fruits of the vine.
And, if wine is your thing, you cannot miss the wine tasting rooms in nearby American Viticultural Areas (AVAs).
Try Santa Maria Style BBQ
Santa Maria-style barbecue is a unique regional culinary tradition that has been a central part of the Santa Maria Valley community for over a century. You cannot leave the city without trying this BBQ style!
At the heart of Santa Maria-style barbecue is the tri-tip, a triangular cut of beef that is abundant in the Central Coast region. The tri-tip is typically seasoned with a mixture of salt, pepper, and garlic salt, and then grilled over a live oak fire. The result is a flavorful, smoky meat with a crispy crust and tender interior.
In addition to tri-tip, Santa Maria-style barbecue also includes other meats such as chicken, sausage, and ribs, as well as sides like pinquito beans (native to California), salsa, and garlic bread. This style of barbecue is often served with a simple green salad and a glass of local wine, reflecting the region's agricultural heritage and focus on fresh, local ingredients.
Some of the restaurants to try this flavor bomb are the following:
The Swiss
Shaw's Famous Steakhouse
Far Western Tavern
Jocko's
I have more details about these in the restaurants' section of the article.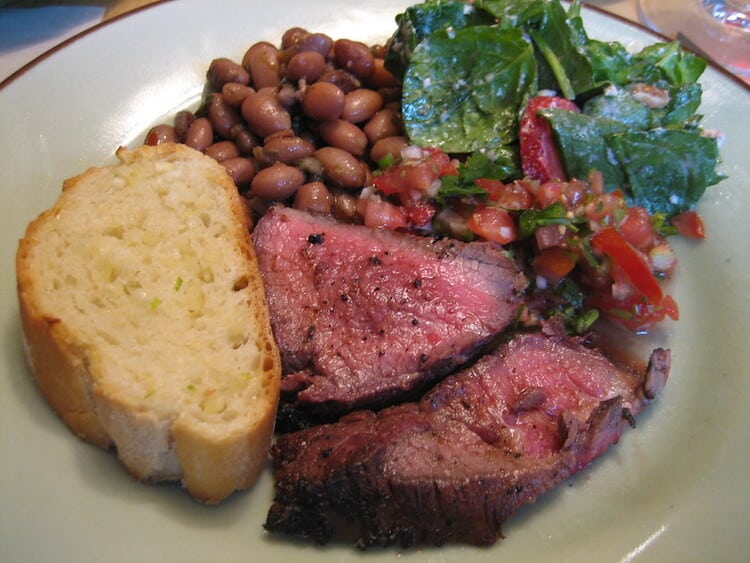 Photo by Eugene Kim
Attend the Santa Maria BBQ Festival
The Santa Maria BBQ Festival is a must-attend event for food lovers. This annual festival features a variety of BBQ vendors from the Central Coast region, as well as live music, games, and activities for kids. The festival is typically held in the summer and is a great way to experience the local culture and cuisine.
Have a Blast at Boomers! Funpark
Boomer! has modern versions of classic activities like go-kart racing and miniature golf, as well as favorites like arcade games. Boomers! caters to all ages, from young children to senior citizens. 
At Santa Maria, you can find a fun park that has a wide variety of indoor activities. If you're ready for physical activity, try your hand at the indoor rock climbing wall, hit some balls in the batting cages, or get a bit wet at the bumper boats.
You can host an event or party on-site.
Check Out Orcutt
Orcutt is a charming community located 6 miles from Santa Maria. Since it is so close, I cannot leave it out of the article.  As a matter of fact, the many things to do here will enhance your experience in the area.
Old Town Orcutt is the heart of the community. You can stroll through the tree-lined streets, sample local wines, and browse the unique boutiques and antique shops.
For a delicious meal, head to Kay's Country Kitchen, Jack's, or The Homestead.
Santa Maria doesn't have the greatest beer scene.  But, you can quench your thirst for an IPA or stout in Orcutt. Head straight to Naughty Oak Brewing Company or Blast 825 Brewery.
Those in search of outdoor adventures can stop by Orcutt Hills or Orcutt Community Trail.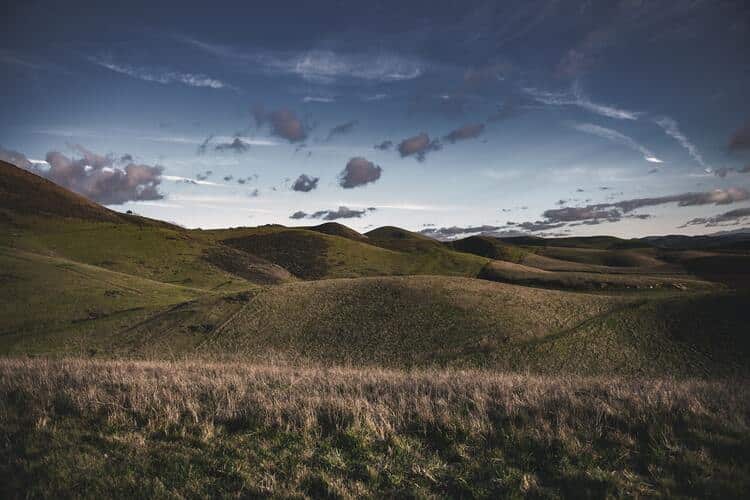 Stay at the Santa Maria Inn
The Santa Maria Inn has been welcoming guests since 1917 and is situated in the middle of Santa Maria's wine region. This inn is a must-see for wine enthusiasts traveling through this part of the United States. Not to mention the lush rose gardens surround the property, perfect for an afternoon stroll.
There's a photo exhibition on the premises for anyone interested in learning more about the origins of Santa Maria and how the inn has managed to preserve much of its historical character.
Things to Do Near Santa Maria
Santa Maria's location is pretty amazing.
It is located in the northernmost part of Santa Barbara County.  So, while there, you can explore the best of this county.
At the same time, the city is a few miles away from the San Luis Obispo County line. That is another county to explore!
In this section, I will give ideas on what to do in both counties (because there is no point in choosing one over the other).  You can then decide what places to add to your plans.
Santa Barbara County
Santa Ynez Valley
The towns in the Santa Ynez Valley are located about 30 miles from Santa Maria.
I recommend heading to Solvang, a town known as "The Danish Capital of America." Here, you can take a stroll along the streets while enjoying the architecture (there are several windmills), visit the Danish-style shops and boutiques, or enjoy some traditional Danish pastries and treats. The town is filled with wine tasting rooms since the Valley (as the Santa Maria Valley) is wine country.
You can also visit Lompoc, Buellton and Los Olivos.
I have written extensively about the region and invite you to take a look at the following articles:
Wine Tasting Rooms in Buellton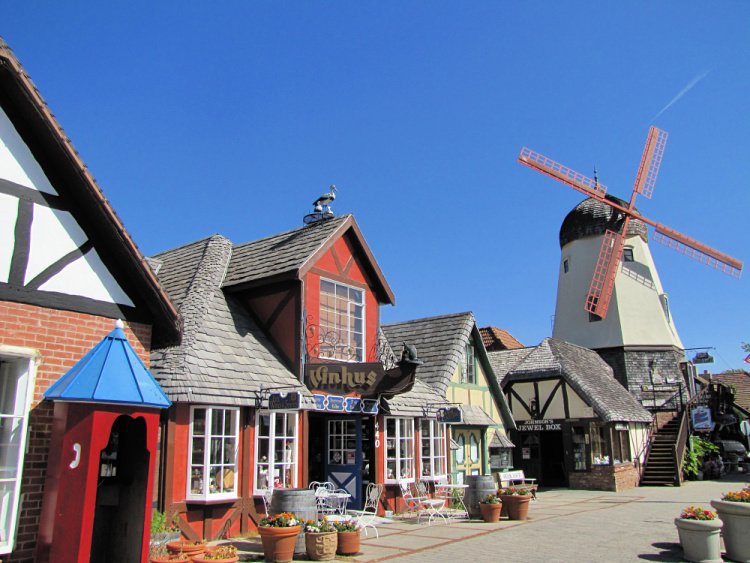 Santa Barbara
Santa Barbara is a charming coastal town located 60-80 miles (depending on the route) south of Santa Maria. Known as the "American Riviera," Santa Barbara is famous for its beautiful beaches, historic landmarks, and vibrant culture. You can take a stroll along State Street, visit the Old Mission Santa Barbara, or relax on the beach and soak up the sun.
Again, there is a lot to do in this city.  You can take a look at these articles for ideas:
Places to Visit in Santa Barbara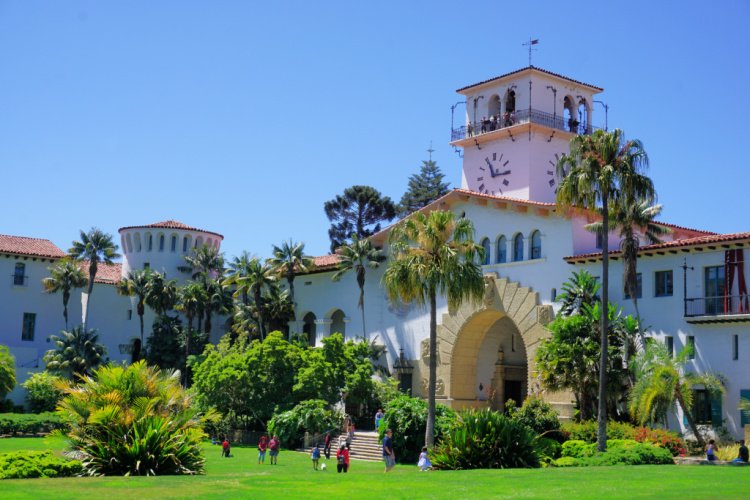 San Luis Obispo County
The cities and towns in San Luis Obispo County rank high on my list of favorites in California.
If you are basing yourself in Santa Maria, I recommend focusing on the southern part of the county.
Here is an idea of which towns you can check out:
Guadalupe – The main reason to visit this little town is to experience the Guadalupe-Nipomo Dunes, the largest coastal dune system in California, stretching for over 18 miles along the coast.  You can access the area from Rancho Guadalupe Dunes Preserve, Oso Flaco Lake, and Oceano Dunes State Vehicular Recreation Area.
Arroyo Grande – This is the place to visit if you are not interested in being surrounded by crowds.  The city has a village-style Downton and plenty of wine tasting rooms.
Pismo Beach – This is probably the place not to miss!  This is a quintessential California beach town where you are going to find a pier, great beaches, souvenir shops, a boardwalk, and more.  And, this is clam chowder central! Try as many cups as you can.
Avila Beach – This is another place that is not necessarily on everybody's radar.  Visit to experience beaches, hiking trails, aquatic activities, wine tasting, and hot springs.
San Luis Obispo – And, do not miss the county seat, the super fun San Luis Obispo.  This place has pretty much everything you need to have a great time (food, beer, wine, museums, hiking, shopping, etc.)
Restaurants in Santa Maria
Santa Maria is a hidden gem for foodies, with a wide range of restaurants offering diverse cuisines that are sure to please any palate. From classic California fare to international dishes, Santa Maria has something to offer to everyone. 
Here are my restaurant recommendations.
Far Western Tavern
The Far Western Tavern is an iconic steakhouse that has been serving delicious food since 1958. The restaurant specializes in Santa Maria-style barbecue. The menu features a variety of dishes, including steak, ribs, and seafood, as well as classic sides like garlic bread and beans. The restaurant also has a great selection of wines from the nearby Santa Maria Valley Wine Country.
Jocko's Steakhouse
Jocko's Steakhouse is another local favorite that has been around for over 60 years. The restaurant is famous for its delicious steaks, which are cooked to perfection over an open oak pit. The menu also includes other hearty dishes, such as prime rib, pork chops, and chicken. The portions are generous, so be sure to come hungry. Jocko's is a no-frills restaurant with a casual, laid-back atmosphere, but the food is top-notch.
The Swiss Restaurant
The Swiss Restaurant is a great spot for breakfast, lunch, or dinner. The menu features a mix of classic American dishes, such as burgers and sandwiches, as well as German specialties like schnitzel and sausages. The restaurant also has a great selection of beer and wine. 
Santa Maria BBQ Outfitters
Santa Maria BBQ Outfitters is a local favorite for authentic Santa Maria-style barbecue. The menu includes all the classics, such as tri-tip, ribs, and chicken, as well as tasty sides. The restaurant also sells grilling supplies and accessories, so you can take the taste of Santa Maria barbecue home with you.
Trattoria Uliveto
Trattoria Uliveto is an Italian restaurant that offers scrumptious pasta dishes, seafood, and pizza. The restaurant has a cozy, romantic atmosphere, making it the perfect spot for a date night. The menu features a variety of dishes made with fresh, local ingredients, and the wine list is extensive.
Shaw's Steakhouse
Shaw's Steakhouse is a classic American steakhouse that serves up delicious steaks, seafood, and cocktails. The restaurant has a sophisticated, upscale atmosphere, and the menu features a variety of dishes, including filet mignon, ribeye, and lobster tail. Shaw's also has a great selection of wine and craft beer.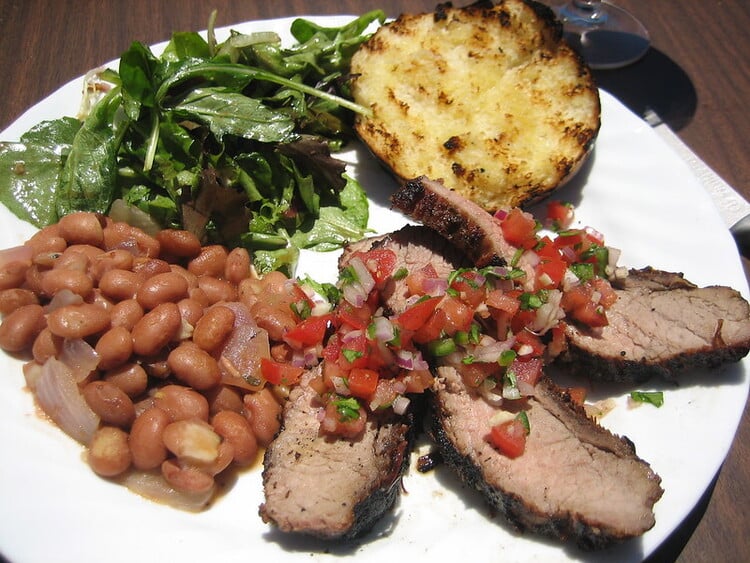 Photo by Eugene Kim
About Santa Maria
Santa Maria is a city located on the central coast of California, in Santa Barbara County. It is approximately 65 miles northwest of Santa Barbara and 100 miles north of Los Angeles. The city is easily accessible by car via the 101 Freeway, which runs through the center of town. 
The weather in Santa Maria is Mediterranean, with mild temperatures year-round. Summers are typically warm and dry, with temperatures ranging from the mid-60s to mid-70s Fahrenheit. Winters are cool and damp, with temperatures averaging in the mid-50s. The area also experiences a phenomenon known as the "Santa Maria fog," which can be thick and persistent during the summer months.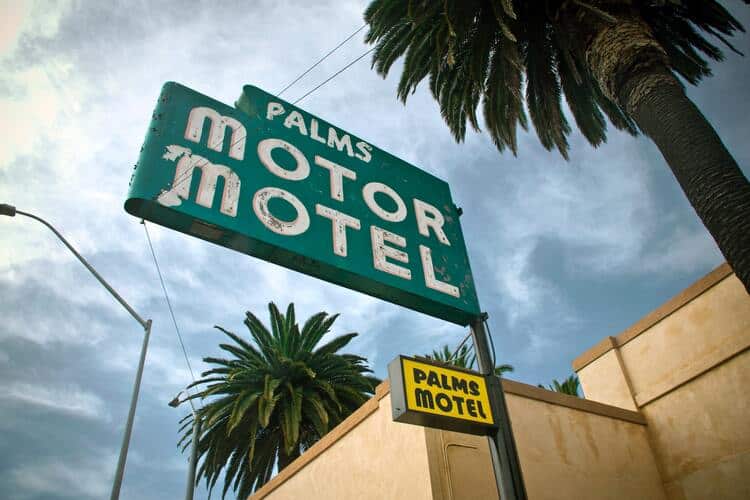 Things to Do in Santa Maria – Sightseeing Gear
Here is an idea of what I would take to explore activities in Santa Maria.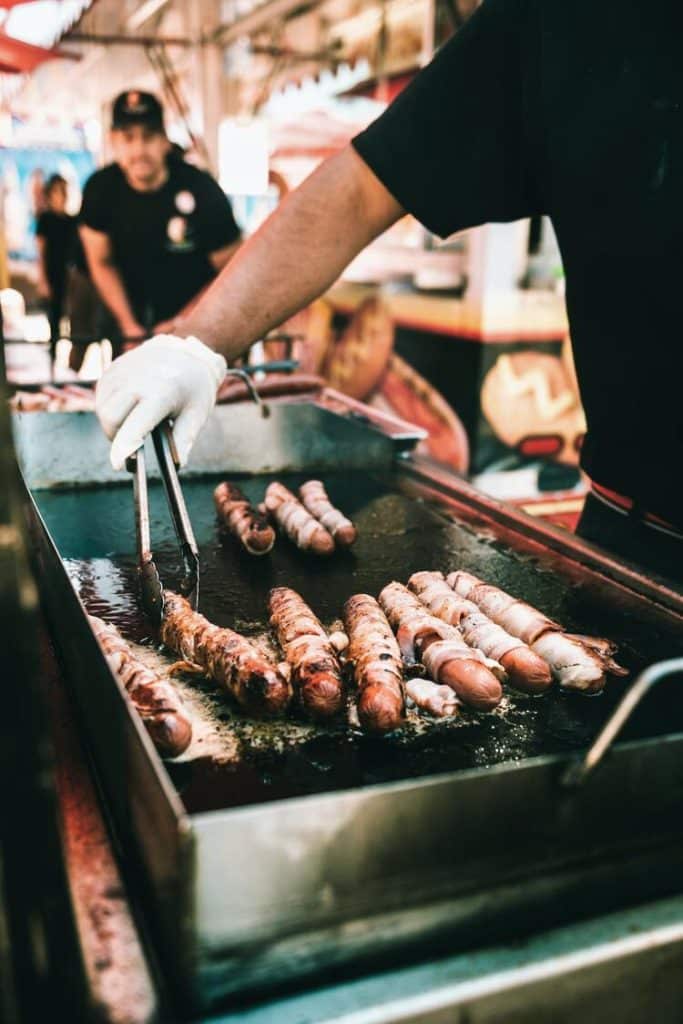 Santa Maria has a lot to offer visitors of all ages. From wine tasting to hiking to beachcombing, there are plenty of activities to keep you busy. Whether you're visiting for a weekend or a week, I hope this article showcasing the best places to visit in Santa Maria is of great help!
More of Southern California
Los Angeles Ultimate Bucket List
Ultimate San Diego Bucket List
150+ Places to Go in Orange County
200+ Places to Visit in Santa Barbara
What other things to do in Santa Maria do you recommend?