This article discusses the best things to do in Ventura, California.  Find everything you need to spend an unforgettable weekend in the city.
If you're on a road trip from Los Angeles to Santa Barbara, think about making a stop in Ventura. About an hour and a half north of Los Angeles (a little longer if you take the scenic route up Highway 1) the city of Ventura is filled with things to do from ocean adventures to history and hiking. 
Explore walking trails by the ocean and nearby hills, head downtown for some great boutique shopping, restaurants, and cafes, and take the whole family to Ventura's picturesque pier and promenade. Read on for the top things to do in Ventura. 
Please note: This article contains affiliate links, meaning I may earn a commission if you make a purchase by clicking a link. Of course, this comes at no extra cost to you and helps me to keep offering solid information to readers.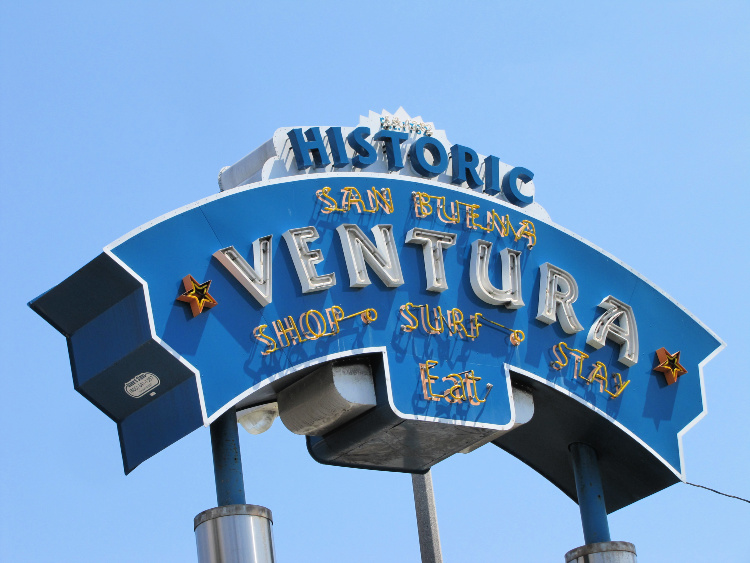 Things to Do in Ventura, California
Walk along the Ventura Pier and Promenade
A visit to Ventura's historic pier is a must-do on any trip. Located by San Buenaventura State Beach, it's a beautiful stroll up this long wooden pier (once the longest in the U.S.) during the day or at sunset. Learn about the history of this top Ventura attraction from the boards posted along the sides of the pier, as you take in the views of the Pacific Ocean and the nearby Channel Islands. Indoor parking is available by the Crowne Plaza Hotel.
You'll find plenty of dining options for everyone here. Some of the top Ventura pier restaurants include Beach House Fish, where guests can eat and drink with the best ocean views. 
Sit outside for the ocean breeze or grab a stool inside and sample their local beers from MadeWest Brewing Company and more. Their cauliflower tacos are veggie-friendly and delicious! Come on Monday from 3-6 p.m. for their happy hour fish & chips. 
A simpler option is Beach House Tacos across the pier, where you can have the ultimate California experience by sampling their specialty taco options, like the Baja Fish Taco and Early California Taco.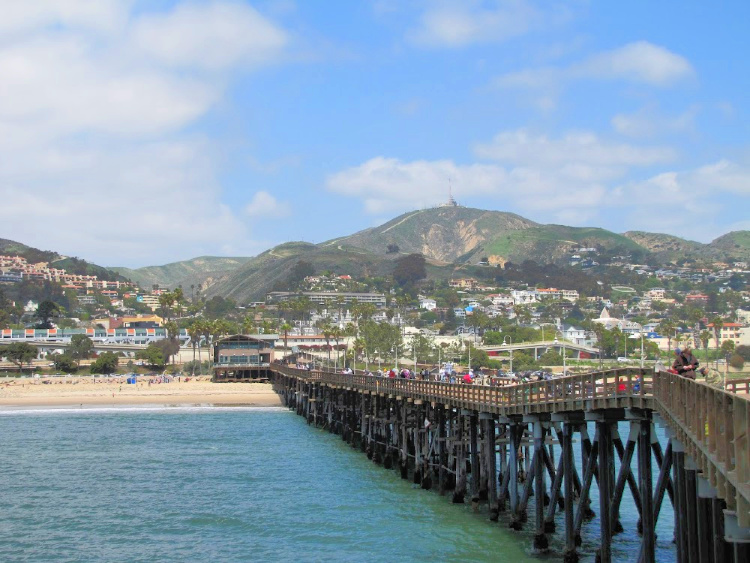 Spend the Afternoon at Ventura Harbor Village
Filled with outdoor events and family fun on weekends, an afternoon at Ventura Harbor Village is another bucket list item for your trip. 
Hit the boutique shops like Ventura Swimwear, Lemon & Lei bath and body shop, and the Mermaid Gallery & Studio. Hungry? You'll have so much choice at one of the many waterfront restaurants. For some ideas on things to do in Ventura at night, check out the Ventura Harbor Comedy Club which hosts a variety of local and international acts. 
Not only is this Ventura attraction pet-friendly, but you can bring your fur baby to one of their pet-centered events like their HOWL-O-Ween Pet Costume Contest every October. And Ventura's popular ice cream shop Coastal Cone by the harbor even serves up dog-friendly ice cream flavors!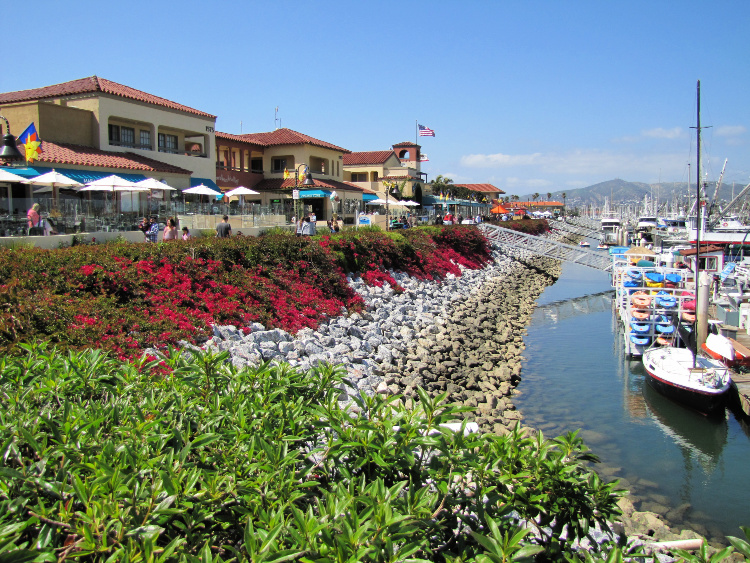 Explore the Boutique Shops in Downtown Ventura
A walk (or short drive) up California Street from the Ventura pier and you'll find yourself in downtown Ventura. This very walkable Main Street is filled with so many browse-and-buy-worthy boutique shops, trendy restaurants, and beautiful sights that you could easily spend an entire day here. 
Check out some of the top specialty stores along Main Street like Shop Tiki Girl, The Refill Shoppe, and We Olive, which specializes in artisanal oils, vinegar, and spreads. For a coffee break, check out Palermo for the local coffee and delightful pastries and gelatos.  
There are eats and drinks in downtown Ventura to suit everyone. Head to VenTiki Tiki Lounge & Lanai for some sushi and poke bowls, and splurge on their signature tiki-themed cocktails. Lure Fish House just down from Main Street is a local favorite where you can get fresh daily oysters served with farm-to-table sides.
Downtown Ventura isn't only restaurants and shopping, though! Take some time to explore the other attractions in the area and dive into the history of southern California. 
Keep in mind Downtown is located within walking distance of the Ventura pier.  Therefore, the attractions in this part of town qualify as things to do near the Ventura pier.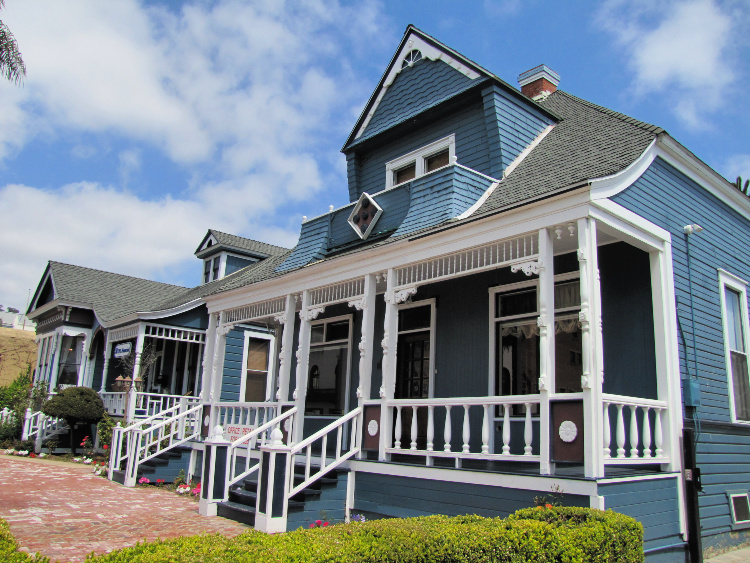 Wander through San Buenaventura Mission
Also known as the "Mission by the Sea", the Mission San Buenaventura (the Mission goes in front of San Buenaventura in Spanish) is one of Ventura's most popular attractions. You can't miss this Spanish colonial-era-style building on the northern end of Main Street. Located on the former territory of the Chumash people, the church was established by the Franciscan brothers in 1782. 
There have been renovations done throughout the church's history, and the structure that stands now was most recently restored in 1957. You can learn more about the story of this California mission church at the in-house museum, and make sure to check out their well-curated outdoor garden while you're there! San Buenaventura is open daily to visitors.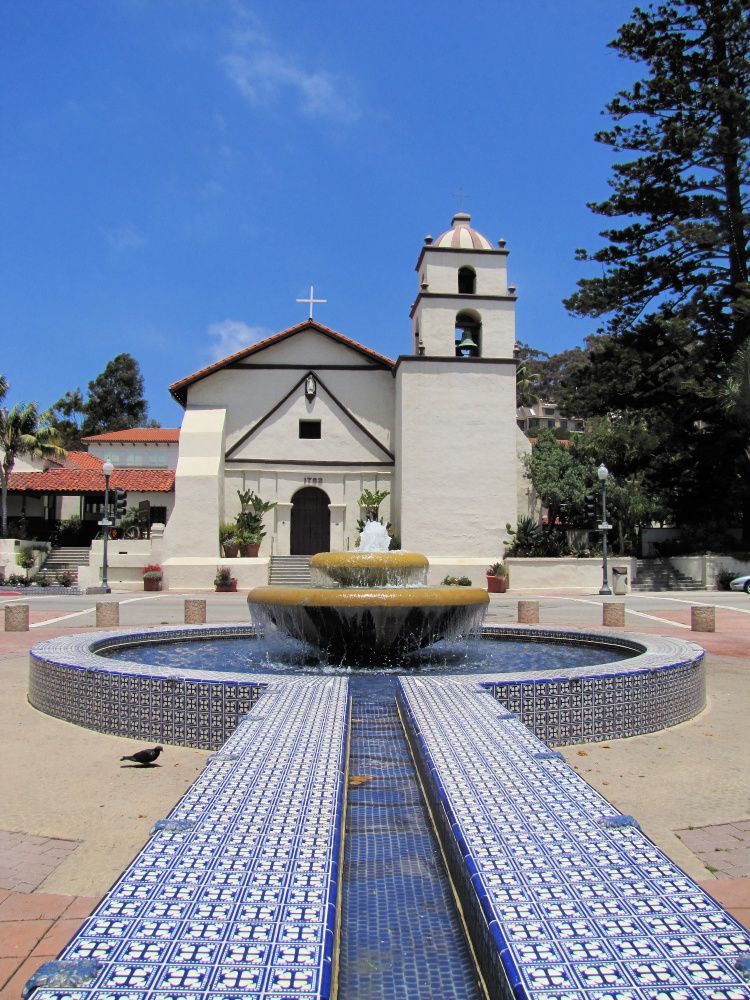 Across the Mission (on Figueroa Street), you can observe other old and historical buildings.  There are plaques explaining the significance of certain spots.
This area was once known as China Alley because Chinese immigrants who helped to build railroads across the state built temples, tea-houses, and gambling halls there. There is a mural commemorating those early settlers.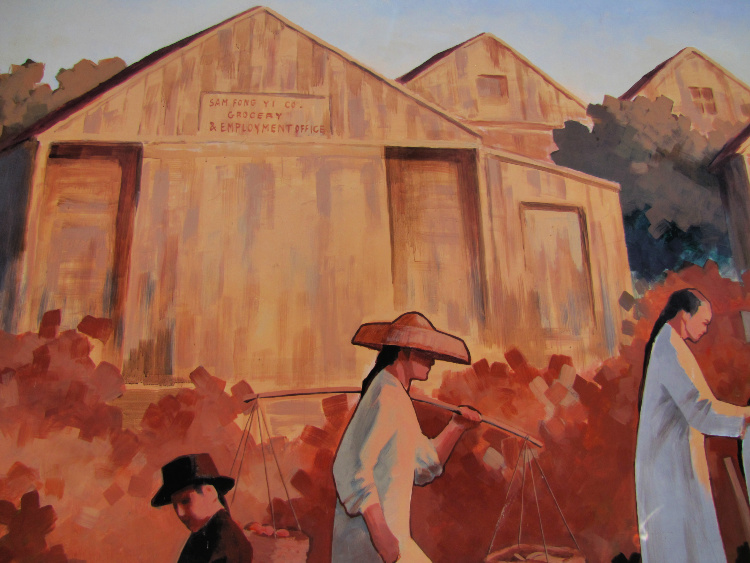 Visit the Museum of Ventura County
Right across the street from Mission San Buenaventura is the Museum of Ventura County, another top choice is you're looking for things to do in Ventura. Learn the history of Ventura through their extensive fine art collection, and artifacts from the time of the Chumash (native inhabitants of the land) to the present day. There's always upcoming exhibitions here from artists throughout the region, so you're bound to find something new and exciting each time you visit.
The Museum of Ventura County also hosts author talks and other events, so check their website before your visit. Note that the museum is closed on Mondays. 
Other nearby museums include the Ortega Adobe and the Albinger Archeological Museum.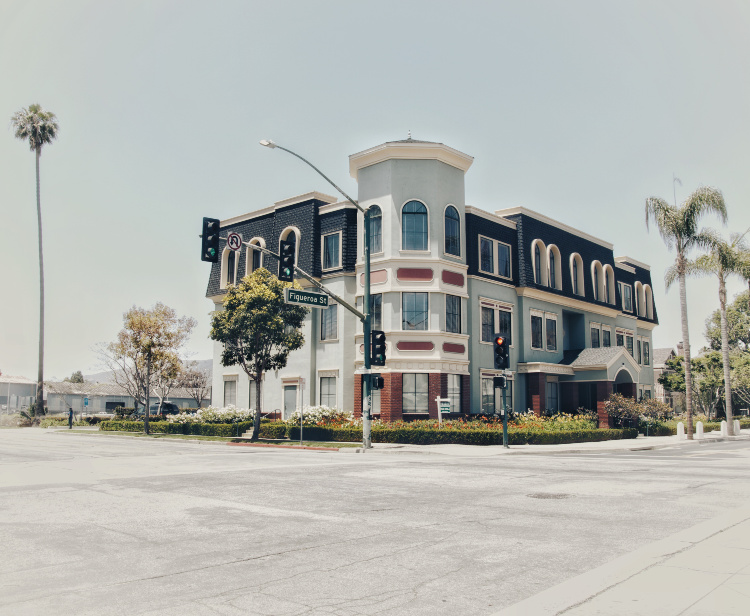 Hike the Ventura Botanical Gardens
Take the kids, your partner, or head solo to the beautiful Ventura Botanical Gardens. At this Ventura attraction, you'll find a loop trail up to the peak by Grant Park where you can enjoy panoramic views of the area. The Serra Cross is the main monument here on the west side of the Gardens, and it's a popular spot for an easy sunset hike. The Garden's main focus is education and showcasing the Ventura area's local fauna, and it's especially wonderful during the spring months when the wildflowers are in bloom. 
Non-members pay a $7 admission fee, and there's the possibility to join a free scheduled tour. Entrance to the Gardens is free of charge on Tuesdays. Closed for park maintenance every Monday.
Note: The area surrounding the Serra Cross is often called the Serra Cross Park.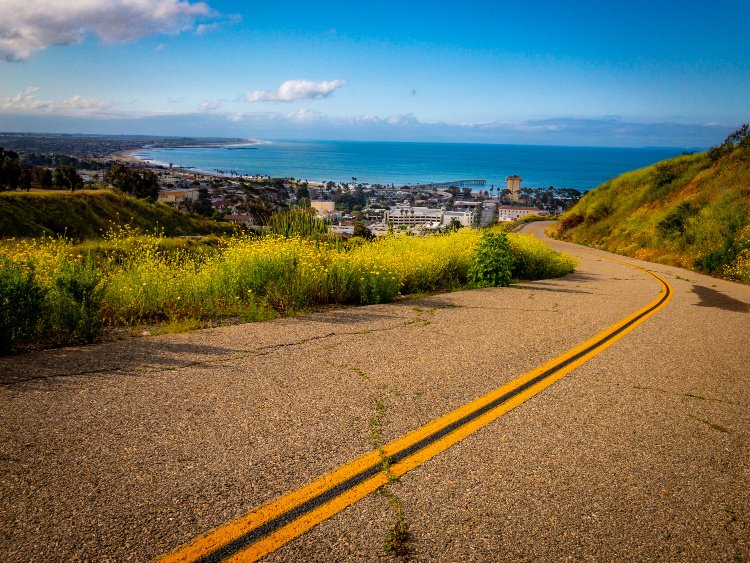 Explore the Channel Islands National Park
Said to be the "Galapagos of North America" the Channel Islands are a set of five rugged and practically untouched islands just 10 miles off the coast of Ventura. The Islands were named a National Park in 1980, and this protected area is home to the unique Island fox. For an adventure to the Channel Islands, you'll have to depart from the Ventura Harbor. You can look into booking an overnight camping getaway to explore the Channel Islands here.
Island Packers Cruises is the official concessionaire of the Channel Islands National Park.  All travel to the island is through the,  They offer whale watching and wildlife cruises as well.
Before you go to the Channel Islands, read the young adult novel "Island of the Blue Dolphins". The book tells the story of Karana, the Lone Woman of San Nicolas who was the only one living on the island for almost twenty years. You can find her burial site at the Santa Barbara mission church. 
Tip: The Robert J. Lagomarsino Visitor Center is located at the Ventura Harbor Village.  If you do not have the chance to book a trip to the island, you can stop by the visitor center and take a glimpse of this amazing place.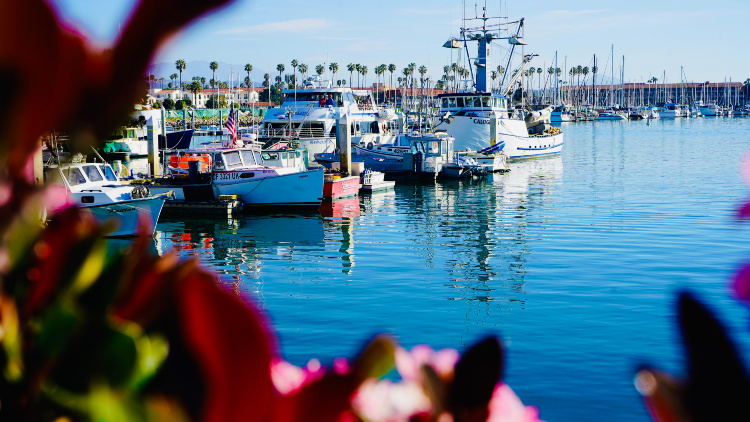 Hit the Beach
The three main beaches in Ventura are San Buenaventura, Surfers Point Beach, and Emma Wood State Beach. While these Ventura beaches offer beautiful views, some surf, and even camping opportunities, head about six miles north to the more secluded Mondo's Beach. 
Beginner surfers love this little spot, and this public beach provides a great break from the busier beaches closer to the city. There's free parking nearby, and you can bring your dog here for a run (on leash). There aren't any toilets or restaurants by the beach, so bring your beach stuff and a little picnic and you'll be good to go!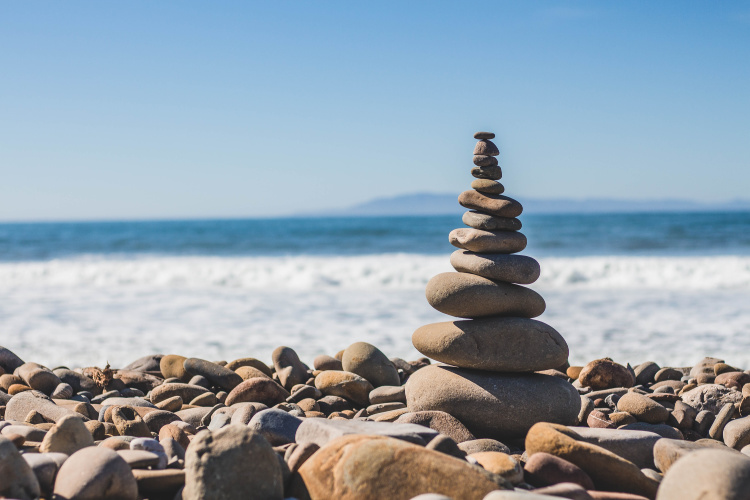 Go Whale Watching
Looking for more ideas on adventurous things to do in Ventura? Head to nearby Oxnard where you can go on well-organized whale watching tours. The tours leave from the Channel Islands Harbor, which is a picturesque harbor with some restaurants, shops, and cafes around. If you're in southern California, this is a great opportunity to see these beautiful creatures during the Gray Whale migration season, which is from December until the end of April. 
A recommended tour agency to book your whale watching experience is Channel Islands Whale Watching. While they, of course, can never guarantee a whale sighting, you'll definitely see dolphins, sea lions, and more of the marine life of these waters. The boat rides also offer great views of the Channel Islands, Anacapa, and Santa Cruz. You can find out more information here.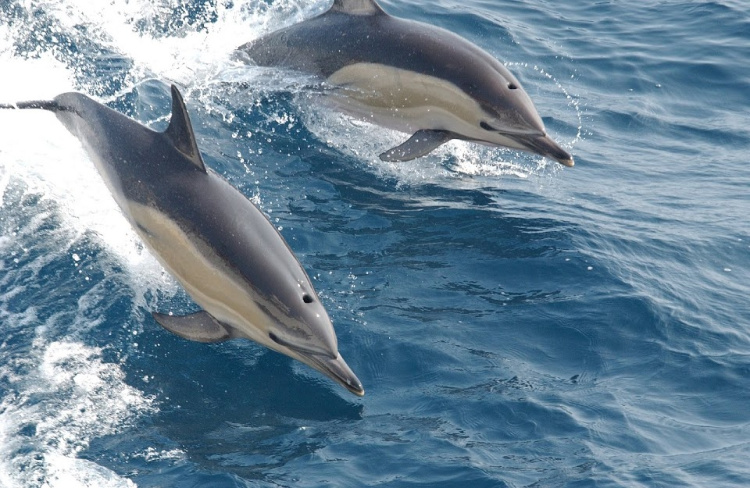 More Things to Do in Ventura, California
If you have been multiple times to Ventura, do not worry. There is always something novel to check out in the city. There are even more ideas on things to do below.
Explore the City's Wine Scene
In an industrial part of town, you will find the tasting rooms of Four Brix Winery, Panaro Brothers and Squashed Grapes.  The Ventura County wine industry is growing strong.  By visiting a tasting room, you will be contributing to the development of local businesses.  Plus, you may have the opportunity to meet the winemaker or somebody who knows a lot about the industry.
The Cave, a wine-centric and tapas restaurant is located nearby.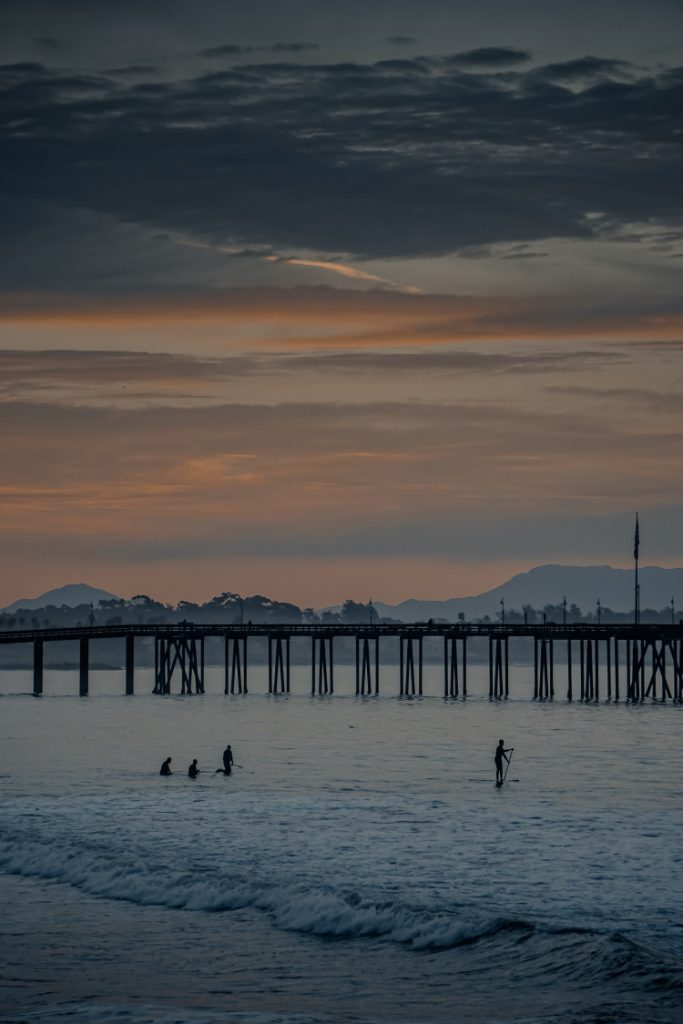 Go Brewery Hopping
Breweries are taking over spaces in the same industrial area where the wine tasting rooms are located. Within a short distance of each other, you will find Topa Topa Brewing, Seaward Brewing, Concrete Jungle Brewing Project, and MadeWest Brewing Company.
Downtown is another brewery hub. In there, check out the Ventura Coast Brewing Company, Anacapa Brewing, and Leashless Brewing.
Shop at the Farmers Market
Ventura County is known for its fruits, vegetables, herbs, honey, eggs, whole and shelled nuts, cheese, olive oil, fruit juices, jams, jellies, cut flowers, and potted plants.
The ideal place to sample and buy these products is at a certified farmer's market.  The Downtown market takes place every Saturday from 8:30 a.m. to noon at the corner of Santa Clara and Palm Streets.
There is also a Midtown market on Wednesdays (9:00 a.m. to 1:00 p.m.) at the Pacific View Mall West Parking Lot.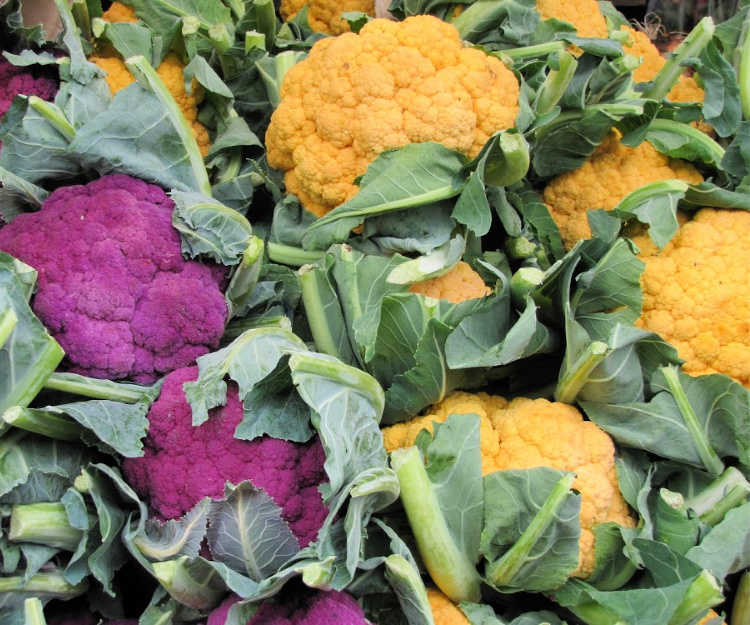 Things to Do Near Ventura
I know there are a lot of unique things to do in Ventura but here are some ideas on what to do in the surrounding area.  This will help you to put together your Ventura itinerary (and extend your time in the area).
Ventura County Coast – The Ventura County Coast from the City of Ventura to Rincon Point is exquisite.  Its miles of beaches give you tons of freedom vibes (and all the RVs and vans parked along the way help with the feeling).  You can explore the beaches (Solimar, Mondo's, Faria, Rincon, Mussel Shoals).  A paved bike path stretches for 12 miles.
Lake Casitas Recreation Area –  Lake Casita offers camping, boating, and fishing opportunities.  The great thing is that the lake is located about 13 miles from Ventura.  
Camarillo Premium Outlets – This shopping complex features about 155 stores, restaurants, and many services (hair salons, car detailing, banks, etc.)
Oxnard – Things to do in Oxnard include tasting wine, visiting the automotive museums, eating tons of tacos, and hitting the beach.
Carpinteria – This beautiful beach town is located in Santa Barbara County.  It has numerous surfing spots, a campsite next to the water, hiking trails, and cool California vibes.
Santa Barbara – This amazing city is full of Spanish Revival architecture, taco joints, and a buzzing main street (State Street).  This is a must-visit place!
Los Angeles to Santa Barbara Drive
And, of course, I have an entire guide with tons of fun things to do in Ventura County.
Things to Do in Ventura County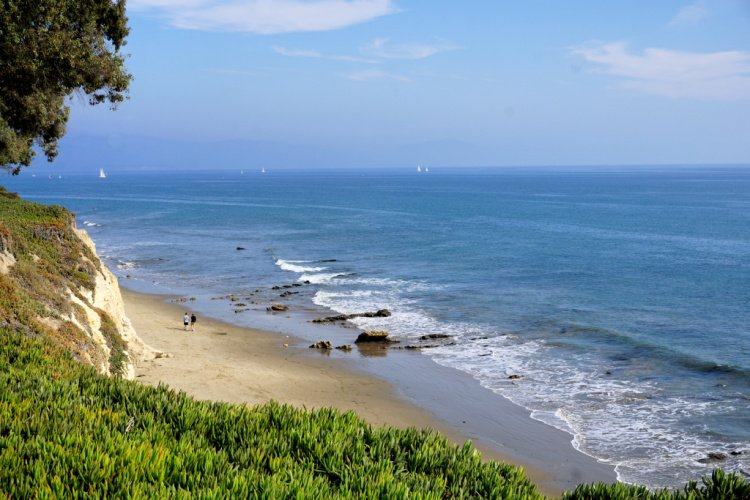 Where to Stay in Ventura
There are plenty of seaside and inland properties available on Airbnb. If you're looking for a hotel for your stay in Ventura, one of the best hotels is the Crowne Plaza. At this family-friendly hotel, you'll be steps away from most of Ventura's main attractions and can enjoy watching the surfers, sunrise, and sunset during your stay!
Things to Do in Ventura – Details
Ventura is located about 65 miles (105 km) north of Los Angeles and 27 miles (43 km) from Santa Barbara. The nearest international airport is located in Los Angeles.
For more detailed information about Ventura, go to the Visitor's Center Downtown. The exact address of the visitor's center is 101 South California Street.  To this date, it is the most complete and biggest (way bigger than my apartment) visitor's center I have seen. It contains detailed information about the city, the surrounding areas, the Central Coast, and even place like Yosemite National Park.
Fact: The city is known as Ventura but its official name is San Buenaventura (city of good fortune).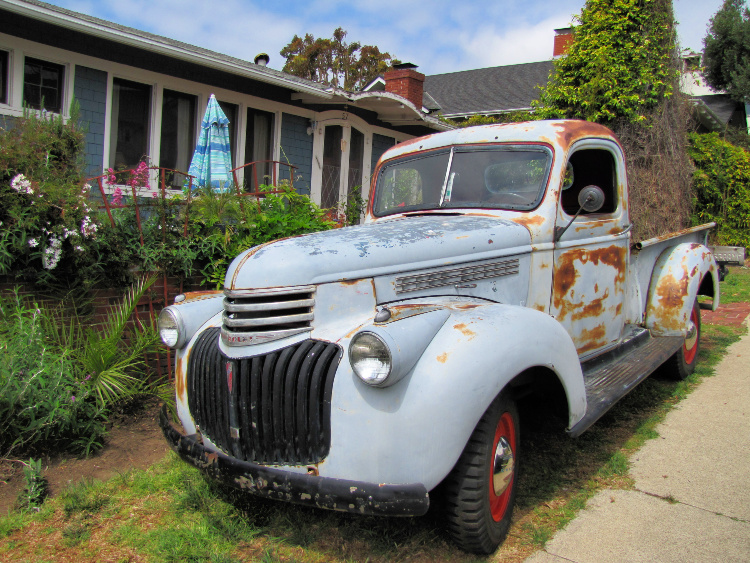 Beach Town Gear
As I spend a lot of time on beach towns, I have my gear packed and ready to throw in the car.  Here is an idea of what I would take to check out Ventura attractions.
____
Jenny is an experienced traveler and writer. She's explored everywhere from villages in southwest China to beach towns in northern Colombia, but one of her favorite places in the world will always be southern California. Check out her travel blog and follow her adventures on Instagram.
More of California
Los Angeles Ultimate Bucket List
Ultimate San Diego Bucket List
150+ Places to Go in Orange County
What fun things to do in Ventura do you recommend?
Pin "Things to Do in Ventura California" for later!