This article provides tons of ideas on things to do in Ventura County, Southern California!
After living in Los Angeles County for several years, I have noticed non-locals do not have a clear idea of the actual county size.
First, the county itself is huge (it is the biggest in the United States).  Second, people consider places that are located in Orange, Riverside, and even San Diego County as part of Los Angeles.
And, with that compulsion of calling everything "Los Angeles" (even if it is 200 miles from Los Angeles), it seems like people forget over and over again about Ventura County, our neighbor to the north.
Ventura County is a place brimming with beach towns, mountains, lakes, parks, delicious food, and tons of fun activities.  I am here to provide 200+ ideas on what to do, see, and eat in this outstanding area of Southern California.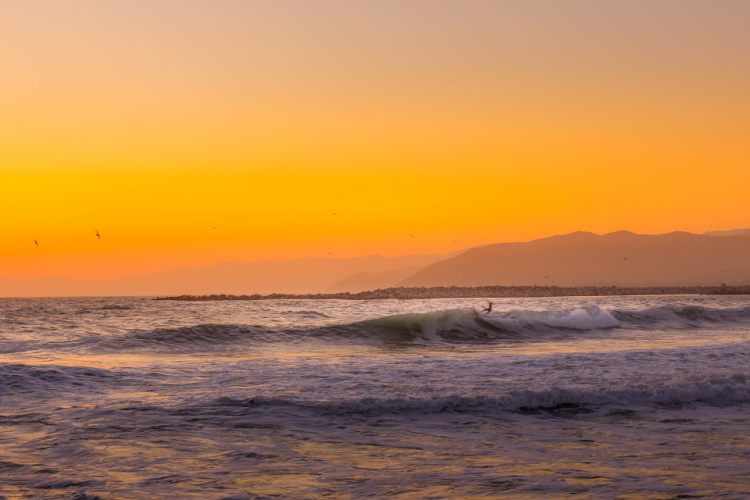 Things to Do in Ventura County
Ventura County has an extension of 2,208 square miles and a population of about 850,000.  The seat of the county is the city of San Buenaventura (often called Ventura).  However, the most populous city is Oxnard.
Some consider Ventura the northernmost county of coastal Southern California while others consider it the southernmost county of Central California.  The county is often considered when talking about the Los Angeles Metropolitan Area.  By the way, Ventura is located 70 miles from Downtown Los Angeles and 30 miles from Santa Barbara.
This is a wonderful place to experience the coastal California vibes without having to deal with the heavy crowds.
The places mentioned in this article are located all over the county.  I have divided certain categories as clear as possible.  My intent is to show you how diverse this place is.  You can spend months exploring!
I recommend using a city as a base and visiting other nearby areas as "day trips."   Or, you can stay put for 2 or 3 days.  Each city in the county has a plethora of amenities to keep you busy.
Enough talk, let's explore the things to do in Ventura County.
Downtown Ventura
Our journey starts in the seat of the county, sunny Ventura, the city of good luck.
Ventura is a mix of old-world charm and funky beach culture.  If you have never been, I recommend walking around Downtown and checking out the Mission, museums, surf shops, boutiques, and antique shops.  After that, you can move to the beachfront to check the long wooden pier, the boardwalk, and taco shops.
If you need help, do not hesitate to pay a stop by the Visitors and Convention Bureau (101 South California Street).  This is one of the best of its kind I have seen around my travels in California.
Here is a sample of what you can/should see on your Downtown walking tour:
Mission San Buenaventura
Mission Park
Museum of Ventura County
City Hall
Junipero Serra Statue
Main Street (Lots of eateries, boutiques, antique and thrift stores)
Ventura Botanical Gardens
Plaza Park
Ventura Vintage Sign (Seen from the Freeway)
Grant Park (Awesome views of Downtown and beyond)
Farmer's Market (Takes place every Saturday, be ready to witness giant produce)
Pier
Seaside Park
Beach Promenade or Boardwalk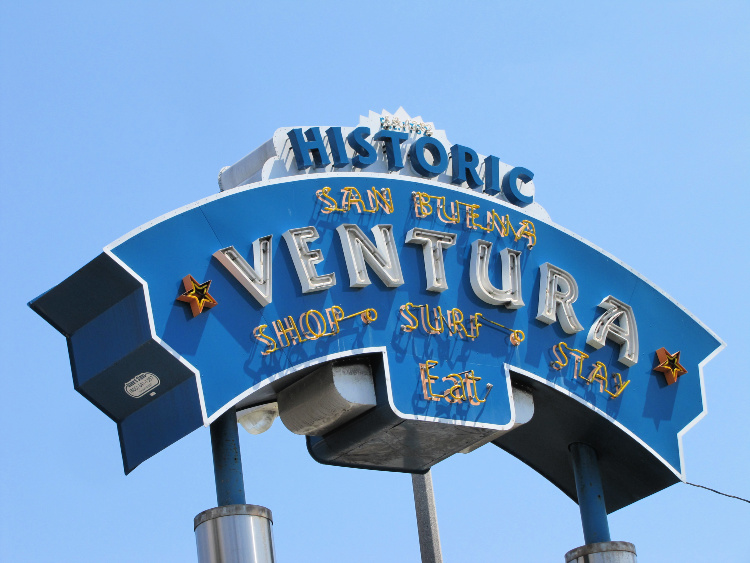 Other Areas in Ventura
Downtown is awesome but you should not limit yourself to this part of town.  Consider the following too:
Ventura Harbor – This is the place to visit for cruises, water activities, and seafood restaurants
The area around the Anacapa Business Center – This is an industrial area thriving with wineries, breweries and other retailers
Other Cities and Towns to Visit
As wonderful as Ventura is, other places located in the county have made a name on its own.  They have a different vibe. I have planned weekend gateways based on most of these.
Oxnard
Port Hueneme
Camarillo
Thousand Oaks
Simi Valley
Santa Paula
Fillmore
Ojai
Channel Islands
Two of the Channel Islands, a group of five islands that have been named National Park, are part of Ventura County.  As a matter of fact, the park's visitors center is located at Oxnard's Harbor.
These islands are considered remarkable since their isolation has made them a place of high biodiversity.  The islands can only be visited through an outfitter called Island Packers. If you have time, I recommend putting this on your list of places to see.
You will need at least an entire day to see one of the closest islands (Anacapa or Santa Cruz).  Overnight (camping) trips are also available. Reservations are encouraged.
Island Packers offer non-landing, wildlife cruises around Anacapa Island.  This excursion takes half-day to complete.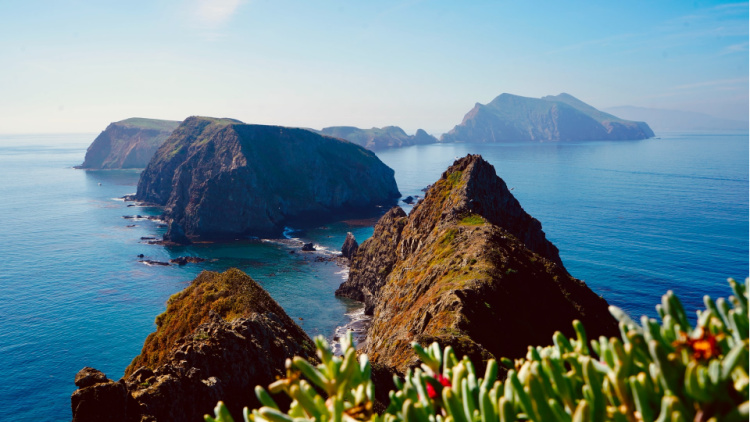 Piers
I cannot leave out of the equation our beloved piers.  Visit as many as you can!
Richfield Pier – Private pier, can be seen from the shore.  Check the views from Oil Piers Beach
Ventura Pier
Port Hueneme Pier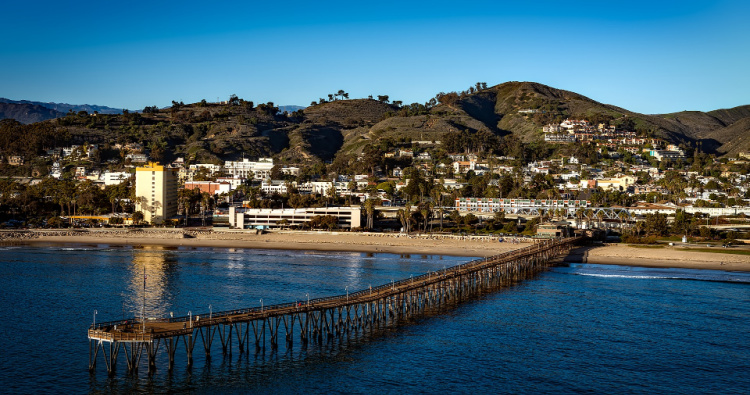 Lakes
Lake Casitas and Lake Pirru offer amenities such as fishing, boating, kayaking, swimming, hiking, and camping to visitors.
Beaches
If beaches are your thing, you have a wide array of options in Ventura County.  Not all beaches listed here are appropriate for bathing (some are surfing beaches). However, most of them offer a full set of facilities, and some of them, camping opportunities.
Rincon – This famous surfing spot is located on the line dividing Ventura and Santa Barbara counties.  The Rincon Beach Park (facilities) is located on the Santa Barbara side.
Mussel Shoals
Oils Pier Beach
Hobson County Park
Rincon Beach – Yes, there is another Rincon Beach
Faria
Mondo's
Solimar
Emma Wood State Beach
Surfer's Point (Access Through Seaside Park)
San Buenaventura State Beach
Harbor Cove Beach
McGrath State Beach
Mandalay Beach
Oxnard State Beach Park
Hollywood Beach
Silver Strand State Beach
Port Hueneme Beach Park
Ormond Beach
Point Mugu Beach
Thornhill Broome Beach (Point Mugu State Park)
Sycamore Cove Beach (Point Mugu State Park)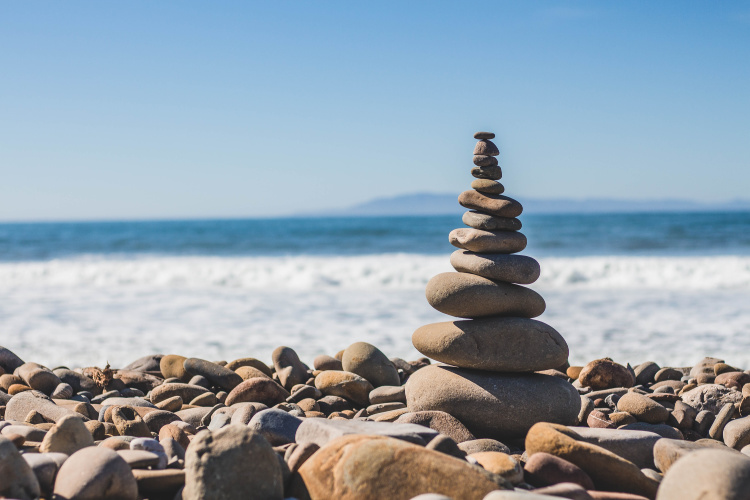 Activities/Tours
Below, I have listed businesses that can provide cruises, whale watching excursions, surf classes, sailing classes, and bicycle/kayak rentals.  In addition, there are details about farms, petting zoos, and golf courses.
Island Packer Cruises
Channel Islands Whale Watching
One Wave Surf School
Ventura Surf School
Ohana Surf Camp
Ventura Boat Rentals
Channel Islands Kayak Center
Leo Robbins Community Sailing Center
YOGAqua Ventura
Underwood Family Farms
McGrath Family Farm
Limoneira Company (Citrus Growers)
New Oak Ranch
Ojai Olive Oil
Tawni's Ponies
Happy Trails Mobile Farm
Buenaventura Golf Course
Olivas Links
Saticoy Regional Golf Course
Ventura Food Tours
Wheel Fun Rentals
Ventura Bike Depot
Ojai Electric Bikes
Camarillo Skydiving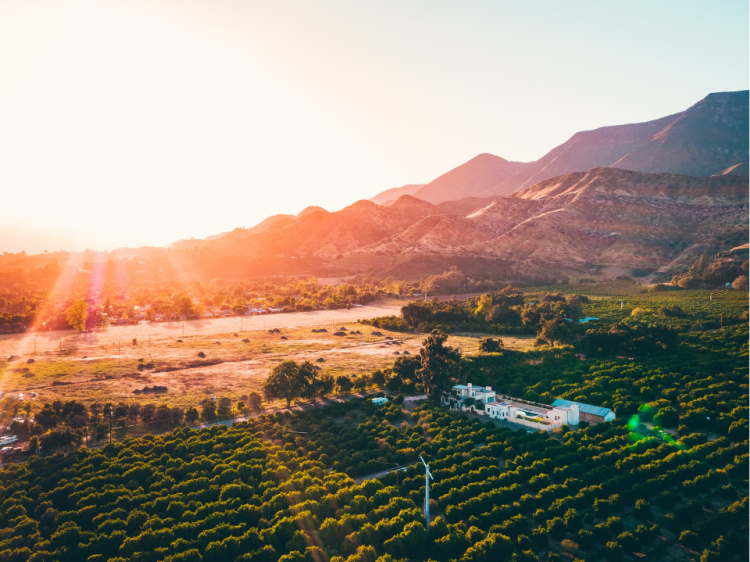 Museums
I have been surprised by the good selection of museums available to visit in the area.  Even small towns have dedicated places to cover topics relevant to the community. Therefore, you can go as museum crazy as you want.
Camarillo Ranch
Satwiwa Native American Indian Culture Center
Stagecoach Inn Museum
Ojai Valley Museum
Carnegie Art Museum
Gull Wings Children's Museum
Heritage Square
Murphy Auto Museum
Ventura County Maritime Museum
Rancho Camulos Museum
Civil Engineer Corps & Seabee Museum
Aviation Museum (Santa Paula)
California Oil Museum
Ronald Reagan Presidential Library & Museum
Strathearn Historical Park & Museum
A.J. Comstock Fire Museum
Olivas Abode Historical Park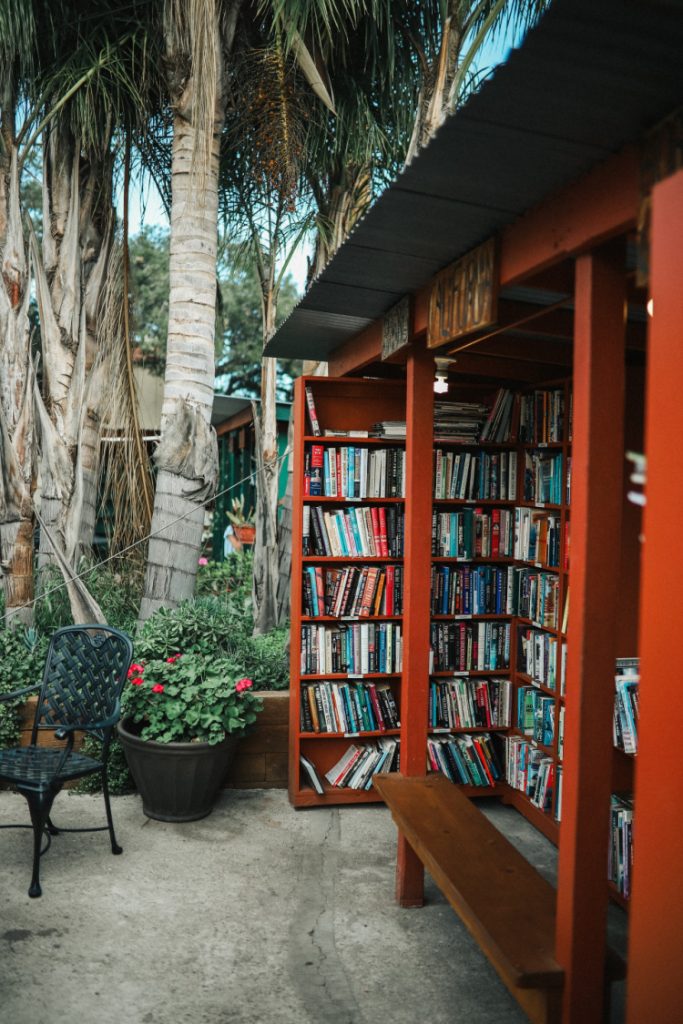 Outdoors (Walking and Hiking)
Even though the cultural offering in Ventura County is varied, I see it as an outdoor destination.  There are a lot of places where you can go for an easy walk while admiring gorgeous scenery.
About half of the county is covered by the Los Padres National Forest.  In there, you can find trails with different levels of difficulty.  Many people approach the forest from Ojai.  Find more about the different day hikes here.
I leave you other ideas on where to go to walk or hike.
Conejo Ridge Open Space
Los Padres Open Space
Los Robles Open Space
Hope Nature Preserve
Conejo Valley Botanical Garden
Arroyo Conejo Open Space
Potrero Open Space
Wildwood Regional Park (Paradise Falls)
Happy Camp Canyon Park
Upper Las Virgenes Canyon Open Space Reserve
Marr Ranch Open Space
Foster Park
Steckel Park
Camarillo Grove County Park
Point Mugu State Park
Keep in mind a lot of the beaches we have previously described have good walking/biking trails or paths.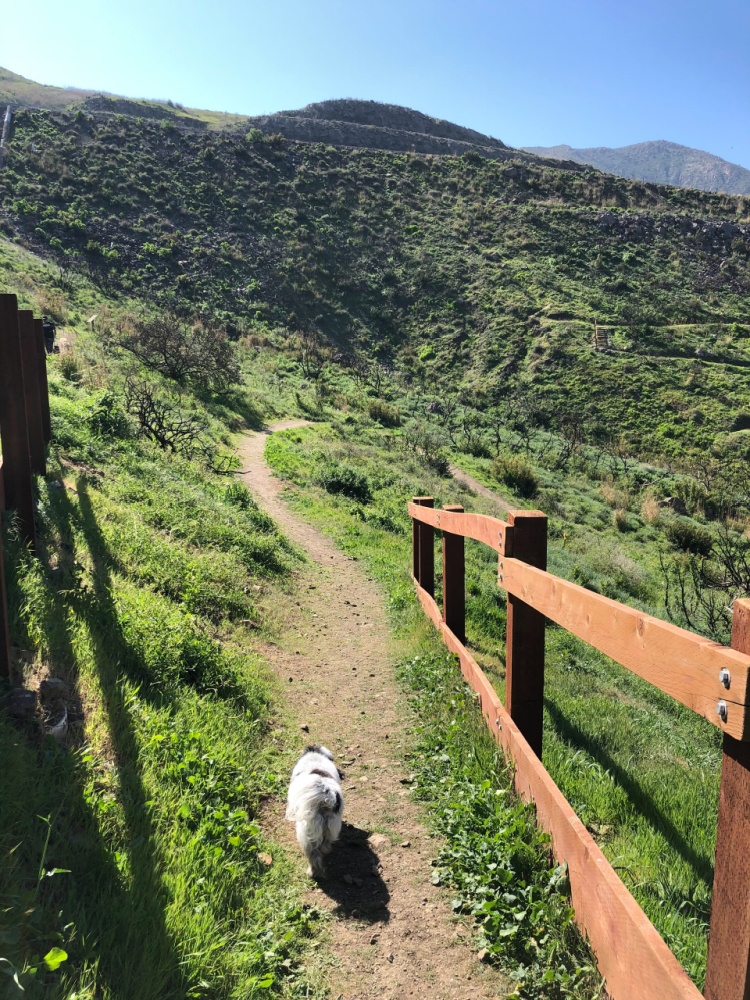 Restaurants
The food in Ventura County is a-ma-zing!  Sometimes, I visit just to eat. You will have no trouble finding something of your liking.  Each city has outstanding restaurants that are worth trying.  Here are some recommendations:
Downtown Ventura
Social Tap
Himalaya Restaurant (Do not miss this restaurant serving Nepali food)
Lure Fish House
Rice by Mama
Beach House Tacos
Ventura Harbor (Great place to get fish & chips)
Brophy Bros.
Andria's Seafood
Special Mention
The Jolly Oyster is a classic for oysters.  Do not miss this shack on the San Buenaventura beach if you are a fan of bivalves.
Oxnard
Mrs. Olson's Coffee Hut (a classic!)
The Best Breakfast (this place, oh so yum)
Moqueca Brazilian Cuisine (Tons of dishes from the Bahia state)
Ragin Crawfish
Yolanda's Mexican Cafe
The Annex Food Hall – Located at The Collection shopping center, it brings together several creative food ventures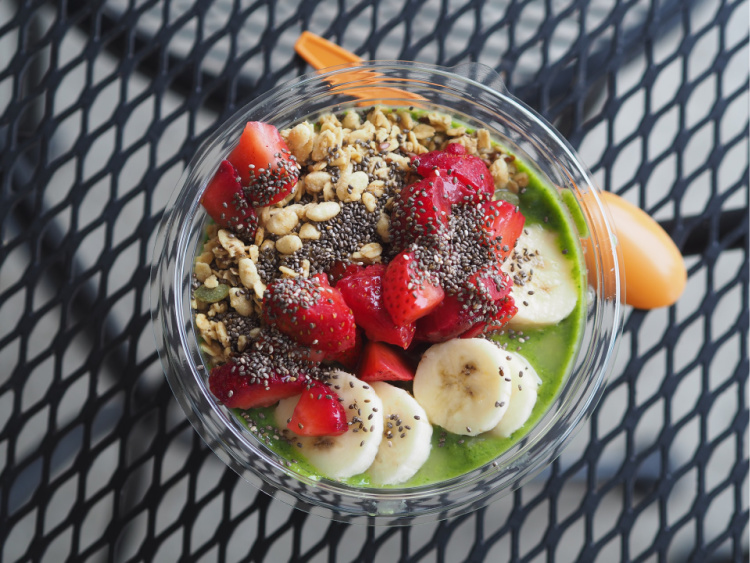 Thousand Oaks
Mouthful Eatery (Peruvian-inspired sandwiches)
Thousand Oaks Fish & Chips
Al Mulino
Heritage Valley (Santa Paula, Fillmore)
Tlaquepaque Restaurant
Santa Paula Steak & Hoagie
Rabalais' Bistro
El Pescador
Ojai
Azu
Ojai Pizza Company
The Ojai Beverage Company 
Camarillo
Manhattan of Camarillo
Jessica's Cafe
Twenty88
Waypoint Cafe
Note: There are many farm stands in the Oxnard and Heritage Valley areas. When I visit the area, I pack a small cooler to keep the produce I buy at a proper temperature.  If you are a fan of fruits and vegetables, I advise packing a cooler too.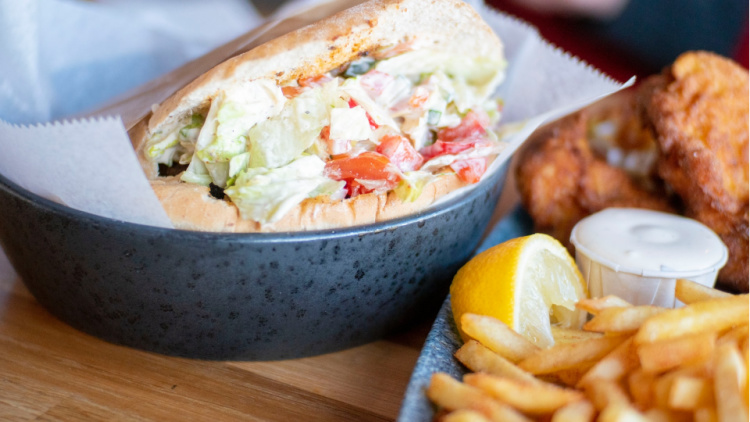 Mexican Food
As you know, I need to have to dedicate a special section to Mexican Food when I prepare this type of article.
If you are looking for scrumptious Mexican Food, I recommend heading to Oxnard.  There are so many dishes to try there.  Here are some recommendations:
Sabor Taqueria y Mariscos
Money Pancho
Mi Pueblo Mexican Grill
Tacos La Bonita
Taqueria Cuernavaca
Carnitas El Rey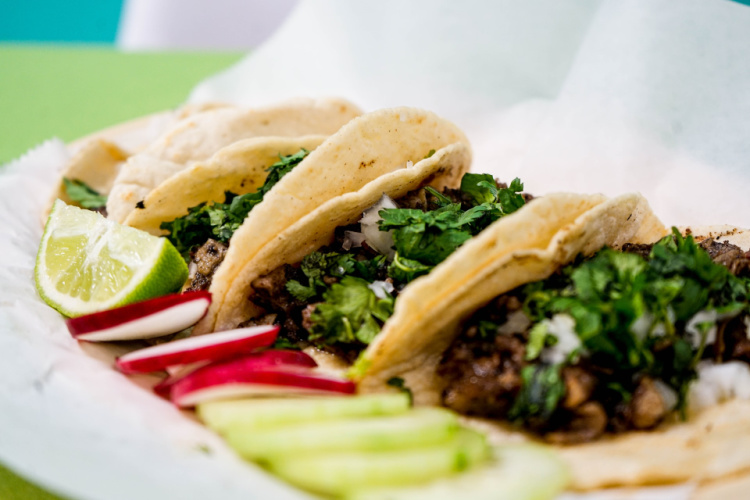 Wineries
Sometimes California is seen as a synonym of wine.  Well, fame is well deserved since California is a top producer of wine at the global level.
Ventura County is not the exception when it comes to this beverage.  Now, let me warn you.  The wine production here is not on par with the prime viticultural areas in the state.  However, that doesn't mean you are going to get a bad product.
In my opinion, the best wine tasting rooms are located in Oxnard.  Visit the Ojai tasting rooms if you are looking for the vineyard and views experience.  Ventura is a great option for those who want to combine beach and tasting and Camarillo works for those who want to taste between shopping rounds.
Ojai
Old Creek Ranch & Winery
Boccali Vineyards & Winery
Topa Mountain Winery
The Ojai Vineyard Tasting Room
Casa Barranca Organic Brewery
Majestic Oak Vineyard
Downtown Ventura
Labyrinth Winery
Grapes and Hops
Ventura (Industrial Park)
Four Brix Winery
Plan B Wine Cellars
Squashed Grapes
Panaro Brothers Winery
The Cave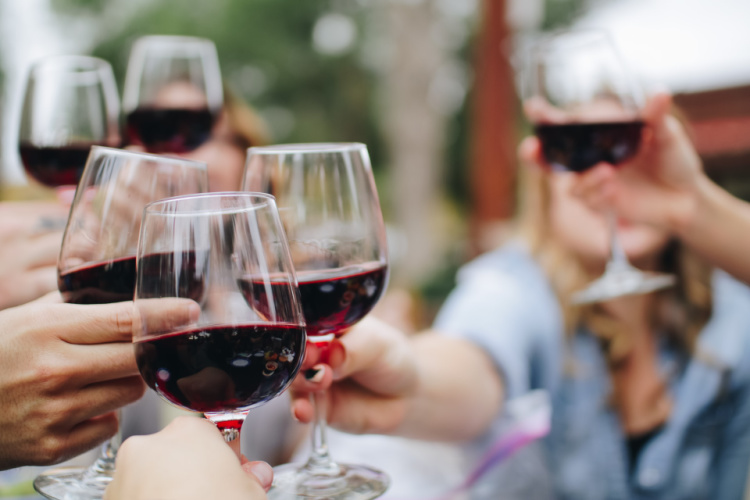 Oxnard
Magnavino Cellars
Herzog Wine Cellars
Strey Cellars
Rancho Ventavo Cellars
Camarillo
Cantara Cellars
Pantess Cellars
Millesime Cellars
Camarillo Custom Crush Winery
Moorpark
Thousand Oaks
Sunland Vintage Winery
Giessinger Cellars
Alma Sol Winery
DeLiese Cellars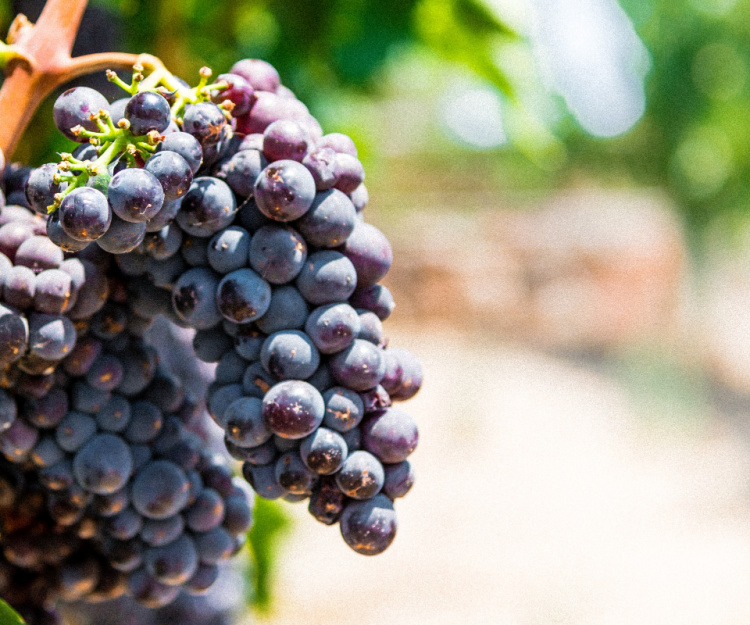 Beer, Spirits, and Cider
As you may know, the craft beer craze started in California several years ago and it is not showing any slow down signs.  San Diego leads the movement but other counties are playing catch up.
There are a lot of beer tasting options in Ventura County.  Trying all these breweries will have you coming to the county multiple times.
Ventura
Topa Topa Brewing Company
Ventura Coast Brewing Company
MadeWest Brewing Company
Leashless Brewing
Transmission Brewing
Anacapa Brewing
Concrete Jungle Brewing Project
Seaward Brewing
Rincon Brewery
Pier City Cider
Ventura Spirits Company
Oxnard
Poseidon Brewing Company
Flat Fish Brewing Company
Red Tandem Brewery
Casa Agria Specialty Ales
Institution Ale Company
Sespe Creek Distillery
Thousand Oaks
Tarantula Hill Brewing Company
Pedal & Pints Brewing Company
Simi Valley
Mad Era Brewing Company
Enegren Brewing Company
Ojai
Topa Topa Brewing Company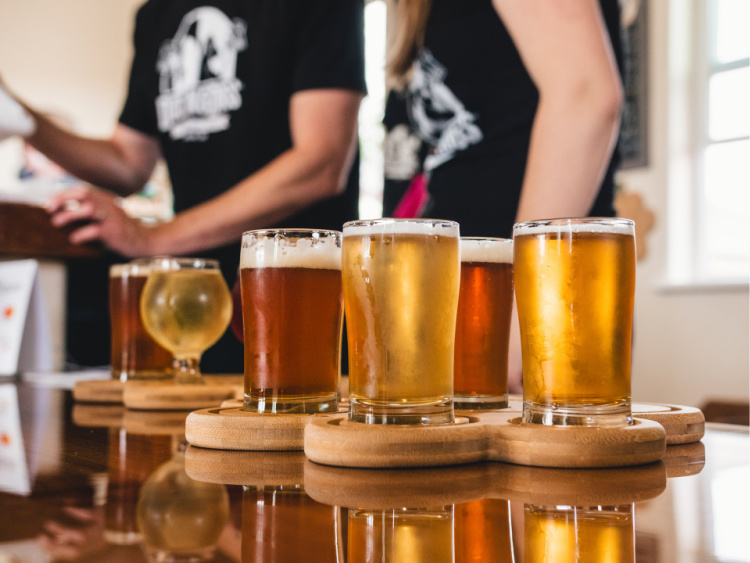 Festivals and Markets
I know this article is about things to do in Ventura County but I cannot let you go without recommending some fun festivals.
Tamale Festival
California Strawberry Festival
Salsa Festival
Ventura Music Festival
Ventura County Fair
Citrus Classic Balloon Festival
Ventura County Greek Festival
Camarillo Fiesta & Street Fair
Ventura Harvest Festival
Ojai Wine Festival
Conejo Food & Wine Festival
A Taste of Camarillo Wine & Food Festival
Winter Street Fair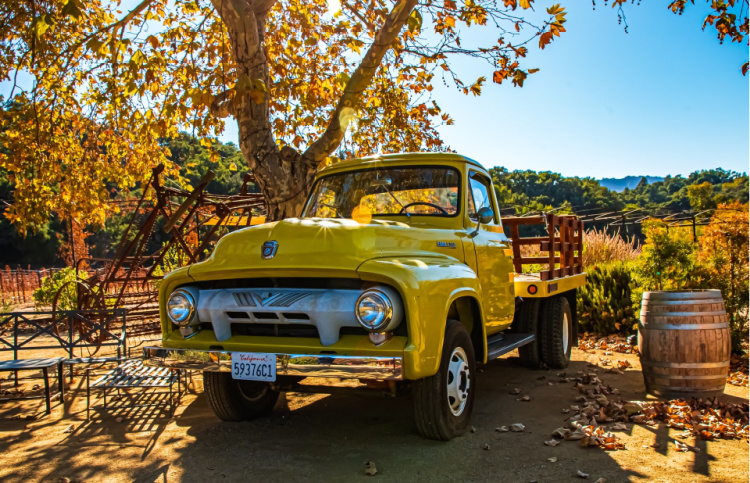 Awesome Hotels
We all need a comfy place to rest our heads after a busy day of sightseeing, eating, and drinking.  You have plenty of options but give your consideration to one of the top-rated hotels mentioned below:
Ojai Valley Inn
Embassy Suites Mandalay Beach
Ventura Beach Marriott
Cliff House Inn
The Pierpont Inn
Amanzi Hotel
Hampton Inn Channel Islands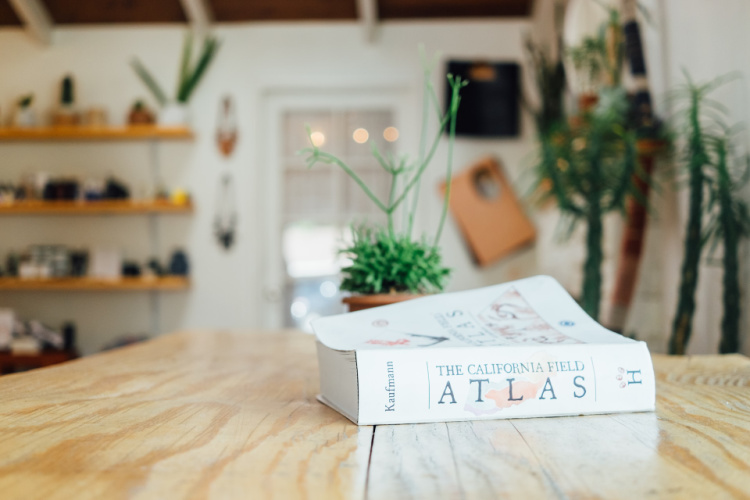 Camping
Camping is an adventure into itself.  The good news is that Ventura County offers a nice mix of public (managed by the state or county) and private campgrounds.  You can enjoy the area offering on a budget.
Reserve California allows you to reserve campsites on the state beaches listed below.  On the Reserve California webpage, enter "Ventura" on the search box. The beaches are located 4 to 6 miles from Downtown Ventura.
Emma Wood State Beach
McGrath State Beach
The County of Ventura Parks Department operates 12 camping parks all over the county.  This is good news for campers since you can pick and choose.  The best thing about these parks is that there seems to be good availability.  You can find a place to stay even if you are looking at the last minute. Parks include the following (partial list):
Faria, Hobson, and Rincon are located next to the beach.  These are some of the coolest places to stay since you will feel like you are part of a big community/family.  There is plenty to do in the area including hiking, surfing, and biking. These are located very close to Santa Barbara. Therefore, they are a good option if you want to explore the area on a budget.
Camp Comfort and Dennison Parks are located close to Ojai, a mountain town known for its sunsets, festivals and wine tasting rooms.
People love to stay next to Lake Casitas.  With 400 camping sites, a water park, hiking trails, picnic sites, and a marina, this is hard to beat. The lake is located 30 miles from Downtown Ventura.
Lake Piru is another option for those who like to camp close to bodies of water located within the mountains. The campsite is almost on the border with Los Angeles County and close to I-5.
The Ventura Ranch KOA is located at the feet of the Topa Topa Mountains.  The camp has swimming pools, Wi-Fi, climbing wall, nature trails, clubhouse and special activities (gem mining, movies).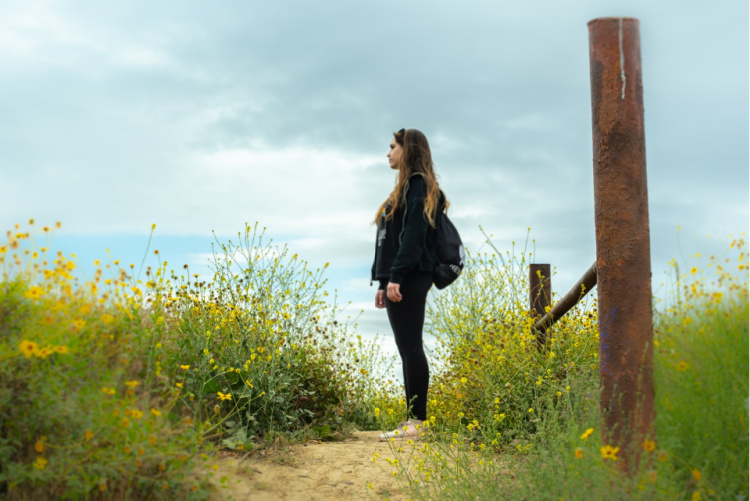 Getaways
As shown, there are many reasons to choose Ventura County as a base to explore Southern California.  Here are some of the main cities and attractions you can easily visit the county.
Santa Barbara (30 miles)
Santa Ynez Valley (60 miles)
Santa Maria (90 miles)
Los Angeles (70 miles)
Santa Monica (65 miles)
Pasadena (72 miles)
Hollywood (62 miles)
Beverly Hills (65 miles)
Disneyland (95 miles)
Knotts Berry Farm (90 miles)
Newport Beach (100 miles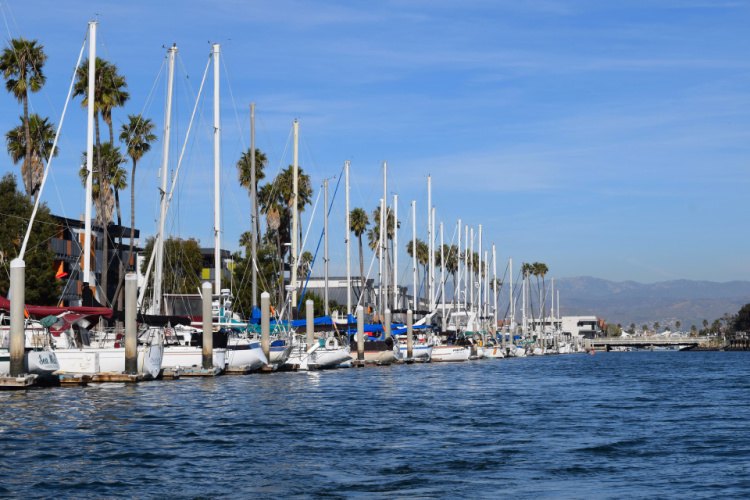 Resources
For more information about things to do in Ventura County, I recommend checking the following resources.  They may help you to get discounts or deals for events and restaurants.
Visit Ventura
Ventura County Coast
Ventura Harbor Village
Groupon
Yelp
TripAdvisor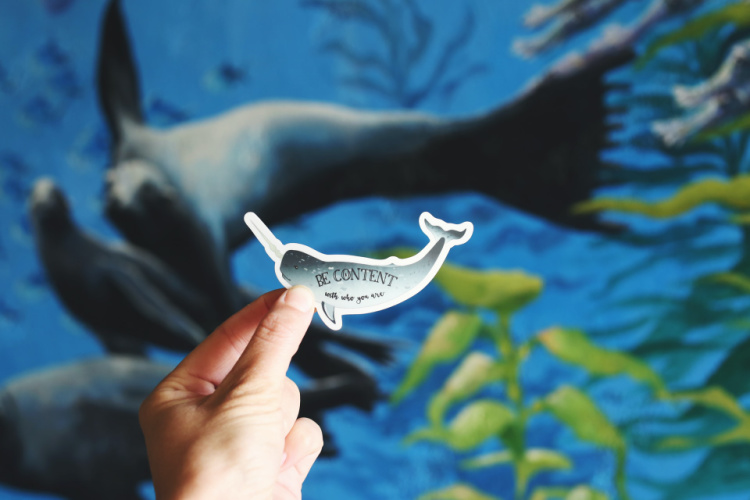 Well, that's it for now.  Hope you find this guide of things to do in Ventura County useful to keep you inspired, and motivated.  After that, it is a matter of planning, packing, and taking the road.
More of Southern California
Los Angeles Ultimate Bucket List
Ultimate San Diego Bucket List
150+ Places to Go in Orange County
200+ Places to Visit in Santa Barbara
What things to do in Ventura County do you recommend?
Pin "Things to Do in Ventura County" for later!