Los Angeles International Airport (LAX) is one of the busiest airports in the world.  To put things in perspective, it handles over 85 million passengers in a year. 
With such a large influx of travelers, it makes sense to assume a portion of those are looking for things to do before a departure, after arrival or during a layover.
If you identify with this situation, this guide will point you to the best things to do near LAX.  I have lived in the area for over 15 years. Get ready for the juicy details!
Please note: This article contains affiliate links, meaning I may earn a commission if you make a purchase by clicking a link. Of course, this comes at no extra cost to you and helps me to keep offering solid information to readers.
What to Take into Consideration
As promised, I am digging into what to do near LAX.
But, hold a minute, what does "near" exactly mean?
Well, in this article I am going to take into consideration activities, sights, and restaurants within a 10-mile radius from the airport. When traffic is light, it should take a maximum of 20 minutes to get to a place.  In heavy traffic, expect the driving time to double.
Now, this is Los Angeles.  I do not know if you have heard but we have a serious traffic problem.  Like in "worst traffic in the world" problem (for real).
I recommend constantly checking on your phone how long it takes to drive back to the airport to make sure you make it in time.  Factors such as rush hour, accidents, road closures, and rain (yes, people in LA have driving problems when it rains) can have a huge impact on driving times.
Also, remember that once you are out of the airport you will need to clear security to go to your departing gate.  This process may take up to an hour. To be honest, I have never been an hour in line in LAX. I guess things depend on how much of a risk-taker people are.
For short layovers, you may want to keep sightseeing/eating at a short distance.  I would not attempt to go outside the airport for a layover of fewer than 5 hours.  
Sightseeing Gear
Get ready for a day of sightseeing by bringing the right gear.  Here is a list of the items I pack to explore cities and towns in California.
Things to Do Near LAX
There is a lot to discover in the vibrant areas surrounding the Los Angeles International Airport.  You can visit world-famous places such as Santa Monica or Venice Beach or lesser gems in the South Bay.
Pick a City/Neighborhood and Explore
My single piece of advice if you are in the LAX vicinity, and are looking for something fun to do, is to pick a single city or neighborhood and explore.
Pick a few sights, have a great meal, maybe buy a thing or two and move to the airport.  I do not believe this is the time to overcomplicate things.
Here is a sample of places you can visit:
Santa Monica (10 miles) – Actually, Santa Monica has become a "must-visit" in the Los Angeles area.  You can spend some time checking the pier (this is the official Route 66 last stop), Pacific Park, Tongva Park, the Third Street Promenade and Santa Monica Place.  There are many spots to get great views of the Pacific Ocean and Malibu.  
Venice Beach (7 miles) –  This is Los Angeles another famous beach (maybe it is more famous than Santa Monica).  While in there, do not miss The Boardwalk, Abbot Kinney Boulevard, Rose Avenue and the many colorful murals.
Marina del Rey (7 miles) – In this unincorporated community, you can visit the Fisherman's Village, rent a bike, engage in water activities or take a dip in the ocean.  The area is known for its wide variety of restaurants.
Things to Do in Marina del Rey
Culver City (8 miles) –  This city may not be that well-known outside Los Angeles but it has a long history in the entertainment industry (TV and film).  Sony Movie Studios are located within the city limits. By the way, tours are open to the public. If that activity does not appeal to you, opt for strolling the Downtown area, visiting the Culver Hotel, photographing the Arts District or checking a museum.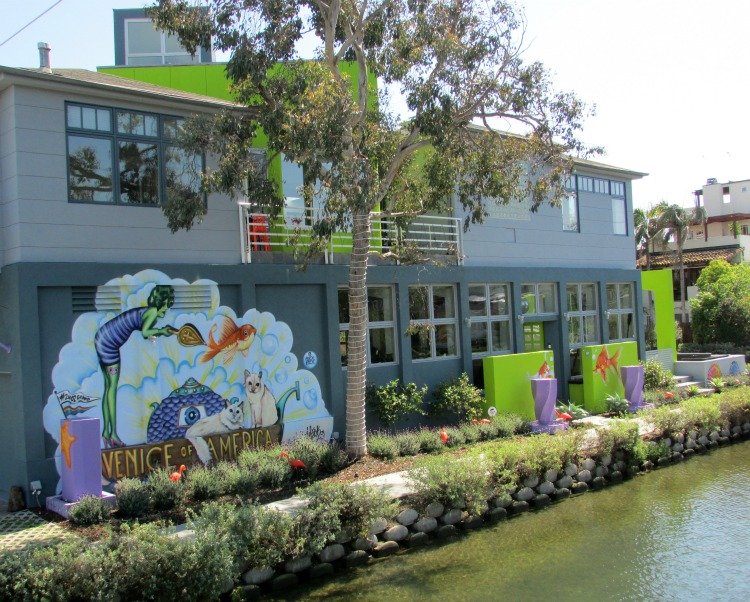 El Segundo (3 miles) – The City of El Segundo has restaurants, breweries, taprooms, a distillery, shopping centers and a long stretch where biking, jogging and picnicking is encouraged.
Manhattan Beach (5 miles) – This town has a booming gastronomic scene, a gorgeous pier, a coastal pathway, and several parks.  Shopping opportunities abound too.
Things to Do in Manhattan Beach
Hermosa Beach (6 miles) – Hermosa is my favorite beach town in the South Bay because of its laid-back activity.  Things to do include walking next to the ocean, surfing, checking different spots in the cozy Downtown and hanging with friends around the Pier Plaza.
Hermosa Beach: Things to Do, See and Eat
Redondo Beach (7 miles) – Compared to the other beach towns, Redondo can be seen as large.  However, most of the action takes place in the southern part of town. While around, check the Redondo Beach Village (restaurants, bars, shops), the pier (with a fresh fish market), one of the three marinas or the farmers market.
Redondo Beach Pier: What to Do, See and Eat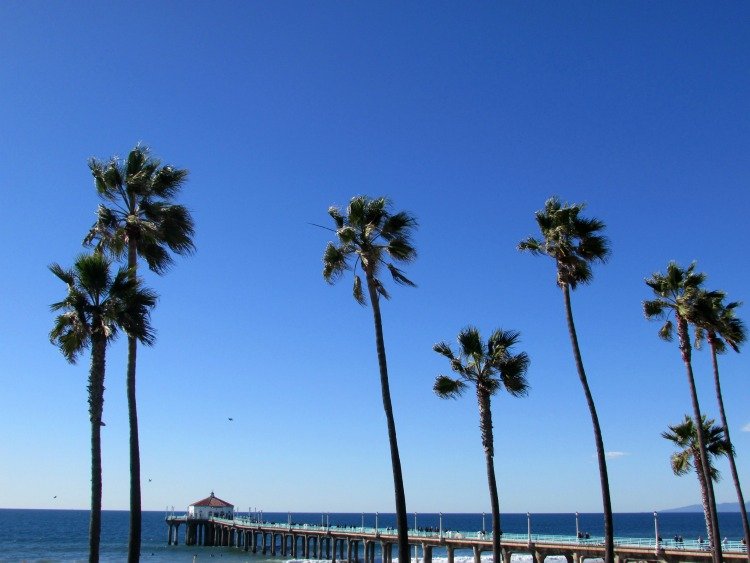 Visit the Sawtelle Japantown
If you are a foodie at heart, you will be interested to know that there is an area, just 10 miles from the airport, dedicated to selling Japanese mouthwatering dishes.  This area is known as Sawtelle Japantown. In the past, it was known as Little Osaka.
There is a lot to eat here but what about stuffing your face with ramen?  I know! It sounds great.
Recommendable places include Tatsu Ramen, Menya Musashi, and Daikokuya.  My favorite place is Tsujita (many say this is the best ramen in LA). I love their Tsukemen.  
In addition, you can find great sushi, tempura, udon, curry, yakitori, and fried chicken.  It may be a good idea to order something to go.
Try a Cuisine You Have Not Tried Before
If there is something that makes Los Angeles great is its diversity. That makes the city one of the best in the world to eat.
Therefore, if you are around the airport, why not get adventurous and try a cuisine you have never tried before?
Here is a sample of what you can get:
Zam Zam Market (Pakistani, Hawthorne) – Serves dishes such as fish tikka, coconut samosa, shrimp biryani, and meat jogan rosh
Blessed Tropical Jamaican Cuisine (Inglewood) – Get classics like jerk chicken, curry goat, patties and oxtail stew.
Al-Noor (Indian, Pakistan, Lawndale) – I love this place since it has dishes that you do not typically find on Indian restaurants (chicken karahi, shrimp jal farezi, goat paya).
Mutiara Food & Market (Malaysian, Inglewood) – On the menu, you can find mee goreng (choice of meat homemade sauce, cabbage, and other vegetables), kueh teow goreng (choice of meat and flat noodles) and ikan kari (fish in coconut milk).
Banadir Somali Restaurant (Inglewood) – Great place to get East African meat, rice and vegetable dishes.
Panelas (Brazilian, Redondo Beach) – This is one of the best places to get Brazilian plate lunches (rice, black beans, fried egg, fries, salad and a choice of meat).  They also serve salads, sandwiches, and classic fritters.
Quiadaiyn (Oaxacan, Mar Vista) – This place is the bomb! Everything I have tied is delicious and authentic.  I do not know if it can get better than this. Try the mole negro (of course), tlayuda or sample plate with cecina, tasajo, and chorizo.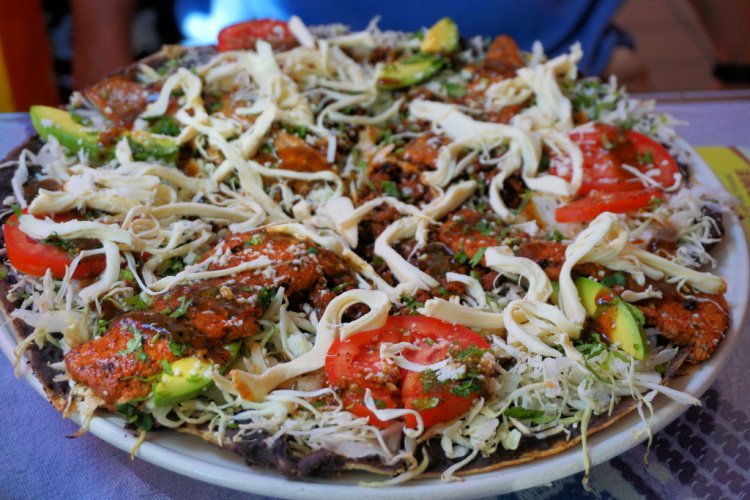 Or, Eat at a Classic
There is an option to try some of Los Angeles' classics too.  Luckily, some of the places that Angelenos love are located close to the airport.
In-n-Out – You must have heard about this popular burger chain.  All ingredients are fresh and food is made to order. The only "problem" is that the lines are long.  But, do not worry since they move pretty fast. The is a location just outside the airport (9149 South Sepulveda Boulevard).
Serving Spoon – This neighborhood diner serves breakfast all day and hearty dishes like meatloaf, beef short ribs, and turkey wings.
Pann's – Yet another diner serving great breakfast, brunch, and lunch. You can always order waffles, pancakes, omelets, sandwiches, steaks and more.
Roscoe's – People visit Roscoe's in drove for their chicken and waffles.  Make sure to try some of those plus other sides on the menu.
Coni's Seafood – This restaurant has a cult following who swear by their pescado zarandeado, ceviches, and other Nayarit-style seafood plates.  Head there and decide for yourself.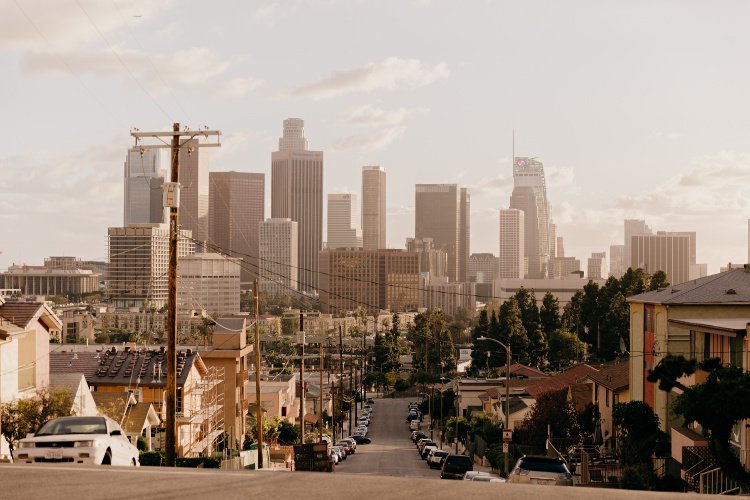 Go on a Brewery Tour
I know a lot of people who like to fly in and out of Los Angeles because of the artisanal brewery scene in the South Bay.  
The beer business has exploded in the area and keeps growing every year.  You will have to be selective since it is impossible to check all breweries in a single trip.
If you do not count with a car, I recommend sticking to the breweries located in the industrial part of Torrance.  You can walk among the 4 or 5 located in the area.
Here are some choicest by city:
El Segundo: El Segundo Brewing Company, Smoky Hollow (distillery on-site too), Surfridge Brewing, Upshift Brewing
Manhattan Beach: BREWCO
Hermosa Beach: Hermosa Brewing
Redondo Beach: King Harbor Brewing Company (three locations)
Torrance: Smog City Brewing, Monkish Brewing, Cosmic Brewery, The Dudes' Brewing, The Strand Brewing, Red Car Restaurant & Brewery, Yorkshire Square Brewery, Absolution Brewing Company, Scholb Premium Ales, Hop Saint, The Brews Hall at Del Amo
Gardena: Ximix Brewing
Hawthorne: Los Angeles Ale Works, Common Space Brewery
Inglewood: Three Weavers Brewing Company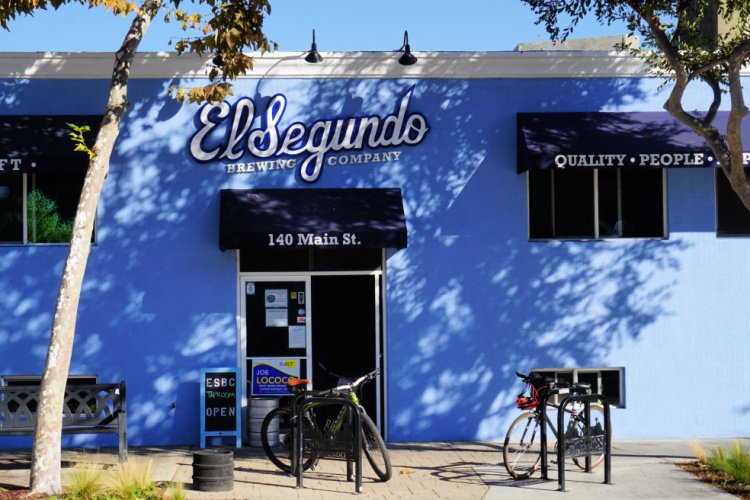 Take a Walk
Before getting into a plane or between them, you may want to stretch your limbs.  A brisk walk around the beach will lift you up!
There are flat, easy places where you can walk at your own pace:
Venice Beach' Boardwalk – Venice's coastline has a length of about 2 miles.  You can walk more or less depending on where you start.  Now, take into consideration this a popular touristic spot.  Also, there are all sorts of madness going around. This is not the place to go for peace and quietness.
Venice to Santa Monica – The walk from Venice to Santa Monica is about 3 miles (one way, depending on where you start).  For some, it may make more sense to do the route by bike.
Dockweiler Beach – This is the closet beach to the airport and it has a nice esplanade for walking, jogging, and biking.
Manhattan Beach to Hermosa Beach – Otherwise known as the "pier to pier" walk, this option has a length of about 4 miles (roundtrip) and be completed in about two hours.
Hermosa Beach to Redondo Beach –  This is another 4-mile walk (roundtrip) that can be completed in a couple of hours (from the Hermosa Beach Pier to the Redondo Beach Pier).  
Veteran's Parkway – Alos known as the Greenbelt, this 3-mile long path extends from Hermosa Beach to Manhattan Beach.  This shaded path is full of benches and picnic tables.
Head to the Movie Theather
If you are a movie lover, you have several options near LAX.  Check out the following spots:
AMC Marina Marketplace (Marina del Rey)
Cinemark Playa Vista
Arclight Cinemas (Redondo Beach)
Arclight Cinemas (Culver City)
Go Bowling
In all honesty, Bowlero in one of the coolest bowling alleys I have been to.  You are assigned a server with your lane reservation. He or she will bring all the ordered food and drinks. On top of that, the place has a bar, lounge, and game room.
If you are on a budget, check the prices before stopping by.  This is a pricey place.
Take a Hike
I have discussed some of the possibilities for those who want to walk but if you are feeling like you want something more challenging, I have you covered.  Oh, and I have some recommendations with awesome views.
Culver City Stairs – This set of stairs has hundreds of (irregular) steps.  The stairs will take you to the Baldwin Park Scenic Overlook.  Think about this place as a hill in the middle of a plain. From the top, you have 360 views of Greater Los Angeles, including Downtown, Wilshire Boulevard, LAX and the ocean.  It is possible to drive to the top.
Kenneth Hahn State Recreation Area – The area counts with 7 miles of trails, picnic sites, a fishing lake, a pond, playgrounds, basketball court, volleyball court, and baseball diamonds.  It is a nice place to as active or inactive as you want.
Palos Verdes Peninsula – If you have time, make sure to check this gorgeous area located about 12 miles south of the airport.  The views are impressive!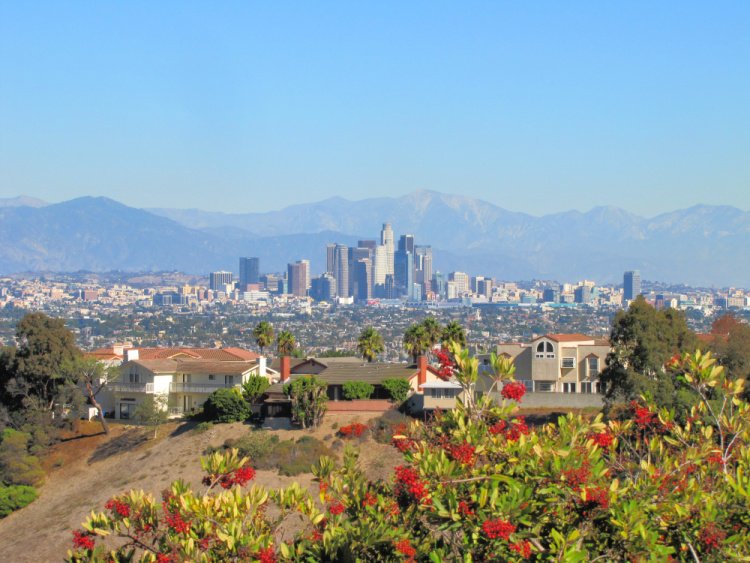 Hope you have enjoyed the ideas I have provided on things to do neat LAX.  Let me know what has worked for you in the comments section below.
More of Los Angeles
Los Angeles Ultimate Bucket List
One Day in LA: Itinerary for First-Time Visitors
Things to Do in Downtown Los Angeles
A Day in Los Angeles: 4 Downtown Itineraries
More of Southern California
Ultimate San Diego Bucket List
150+ Places to Go in Orange County
200+ Places to Visit in Santa Barbara
What things to do near LAX do you recommend?
Pin "Things to Do Near LAX" for later!