For award-winning wines, famous vineyards, and charming tasting rooms with stunning valley views, visit these top wineries in Ramona! 
Ramona is home to some of the best wineries and vineyards in the state. With its rolling hills and picturesque views, it's no surprise that Ramona has become a popular destination for wine tasting.
Ramona vineyards offer various wines, from handcrafted artisanal blends to traditional varietals. This is one of the reasons why wine tasting in Ramona is so popular. Keep reading for a tour of the best wineries in Ramona.
Please note: This article contains affiliate links, meaning I may earn a commission if you make a purchase by clicking a link. Of course, this comes at no extra cost to you and helps me to keep offering solid information to readers.
Lay of the Land
Before we dig into the fantastic wineries located in Ramona, let me give you some useful intel.
There are 60 vineyards and 30 wineries in Ramona.  Because of this, there are a lot of options when it comes to wine tasting.
The wineries open to the public are located in three different areas.  Within those areas, there are sub-areas or clusters.  Planning a visit to the area does not get overwhelming when you see things in this way.  You can stick to an area one day, and then visit another one the next day.
Below, I will group the wineries by area (to make planning easier for you).  Please note that some wineries may be considered part of more than one area (there may be some overlap).
Important: Most wineries on Ramona are open Friday to Sunday.
Wineries in Ramona – East End
Here is a list of wineries located east of Downtown.
Turtle Rock Ridge
Sub-area: Central Ramona
Turtle Rock Ridge Vineyard and Winery is a family-owned winery that offers a one-of-a-kind tasting experience. 
Visit this winery to savor some of the best wines in San Diego County from the outdoor patio that offers gorgeous views of the rolling hills or in the cozy indoor seating area. And, of course, a set of stairs (a very short walk) takes you to an area where you can see the rock giving the property its name.  This is one of the many places to snap great photos.
Turtle Ridge specializes in premium, handcrafted wines including Syrah, Grenache, and Mourvedre.
The tasting area is spacious but keep in mind this is a popular winery.  It can get crowded in the late afternoon.
La Finquita Winery and Vineyard
Sub-area: Central Ramona
Aptly named La Finquita, which means "the little farm," this 8-acre property is home to a unique natural wellspring. 
The winery was established in 2009 by the Hensel family, who had a vision to produce high-quality wines using sustainable and organic farming practices.
Add La Finquita Winery and Vineyard to your itinerary if you want to sample delicious varietals, such as Cabernet Sauvignon, Merlot, Syrah, Sangiovese, and Viognier. 
The Cabernet Franc stands out since it has been described as elegant and complex, with notes of blackberry and vanilla.  Make sure to stop by if you enjoy this type of full bodied wine.
Pamo Valley Winery
Sub-area: Central Ramona
Pamo Valley Winery is a small family-operated winery that produces various handmade, premium wines. 
Located in the heart of Old Town Ramona, the winery has a beautiful tasting room and gift shop with a wide selection of red wines (Cabernet Sauvignon, Syrah, and Merlot). The winery has its own vineyards and sources grapes from local providers.  This allows for a more varied wine brand.
Feel free to bring your dog when you stop by to sample their award-winning wines. 
Chuparosa Vineyards
Sub-area: Central Ramona
Chuparosa Vineyards is an estate-grown winery specializing in 100% estate-grown, produced, and bottled wines. 
You can sample their award-winning wines in a tasting room overlooking a stunning vineyard. You can go for the reds, which include Zinfandel, Sangiovese, Malbec, and Cabernet Franc. If you are more into white wines, do not miss their Albarino. Having Albarino is a treat since it is not a varietal commonly cultivated in California (its most notable region is Galicia, Spain).
The winery also produces olive oil from olives grown on their estate.  However, it sells like hot bread.  You need to keep an eye at harvest times.
Milagro Winery
Sub-area: Old Julian Highway
Milagro Winery was established in 2010 by the Hart family, who had a passion for winemaking and a vision to create a unique and memorable experience for visitors.
The winery's property spans over 100 acres, with 30 acres dedicated to vineyards planted with a variety of grape varietals, including Cabernet Sauvignon, Merlot, Syrah, and Sangiovese. The winery also produces a popular Chardonnay and a crisp and refreshing Rosé.
Milagro Winery is also home to the Barrel Room, an underground space that features large oak barrels used for aging the winery's wines.
The winery's tasting room is situated in a beautifully restored barn, with a cozy and inviting atmosphere. The tasting room also features a large outdoor patio, where visitors can take in the stunning views of the surrounding vineyards and hills.
Vineyard Grant James
Sub-area: Old Julian Highway
Vineyard Grant James is a family-run winery located in the hills of Ramona. Don't miss this winery if you're into sipping wines while enjoying sweeping vineyard views from a tasting veranda. This is one of my favorite places in the area!
They have a long list of wines to try including Sauvignon Blanc, Chardonnay, Zinfandel, Cabernet Sauvignon, Nebbiolo, Syrah, and plenty of interesting blends (for example, orange muscat and chardonnay). 
Charcuterie boards and cheese plates can be purchased on the property but bringing your own food and snacks is encouraged.
When I visited, they had live music. Dogs are welcome (and served a treat most of the time).
Crystal Hill Vineyard
Sub-area: Old Julian Highway
Crystal Hill Vineyard is a family-owned vineyard and winery that produces award-winning wines from locally grown grapes, including Cabernet Sauvignon, Syrah, and Tempranillo. 
The vineyard offers an idyllic setting for weddings and other special events with its large outdoor shaded areas and resort-style seating. You can enjoy the stunning views of the vineyards while sipping some of the best wines in San Diego County.
They have live music during the weekends.
Hatfield Creek Winery
Sub-area: Highway 78
Hatfield Creek Winery is a boutique winery and vineyard known for award-winning bold, big, dry, and dark red wines. Its vineyards produce premium Petite Sirah, Zinfandel, and Malbec.
The tasting room is open Friday through Sunday. The Ramona Family Market delivers charcuterie boards to the winery if you order 24 hours in advance.  In addition, you can order lunch and dinner in advance (24 hours) so it is ready when you arrive.
Dogs are welcome to join their owners for tastings!
Wineries in Ramona – West End
Here is a list of wineries located west of Downtown.
Woof'n Rose Winery
Woof'n Rose Winery is a small family-owned and -operated boutique winery that overlooks the beautiful Ramona Valley (the views are awesome for real). It's also home to several dogs and a beautiful rose garden hence the name. 
The winery produces an excellent variety of award-winning wines from Ramona Valley grapes, including Merlot, Cabernet Franc, Grenache Noir, and more.
This winery's location is a bit out of the beaten path.  When we visited, we were the only ones on site.  That allowed us to have the owner all to ourselves (to discuss all things wine and other fun topics).
Principe di Tricase
If you want a natural wine experience, visit Principe di Tricase Winery for vegan and gluten-free wines.
This family-driven working farm makes Italian wines traditionally (no added sulfites, no wine filtering), using grapes from Aglianico, Nebbiolo, Malvasia, Toroldego, Sagrantino, Dolcetto, Aleatico, and more varieties. Judging by the list of grapes, you can understand this winery is the real deal.
You can also please your palate with Passito sweet dessert wines and all-natural balsamic vinegar.  Red and white sangrias are made most weekends.
Come hungry since their cart serves pinsa, Neapolitan pizza, sandwiches, tiramisu, cannoli, and seasonal dishes.
Schwaesdall Winery
Schwaesdall Winery produces premium handcrafted classic European reds and traditional California whites. 
Sip wines in the first commercially permitted straw bale constructed structure in San Diego County. Depending on your spot, you can also take in the rolling vineyards and the breathtaking Iron Mountain.
I can say this is one of the places where you are going to have the most fun in Ramona.  We visited on a Sunday and the place was packed with locals.  We were able to listen to live music while eating pizza and sipping wine.
Rashelica Winery
Rashelica Winery & Art Garden is owned and operated by the husband-and-wife team of Raul and Sharon Tamez, who have transformed their property into a stunning oasis of art and wine. 
The property includes an art gallery, featuring works by local artists, and a sculpture garden filled with whimsical and thought-provoking pieces.  The vineyards at Rashelica are planted with a variety of grape varietals, including Zinfandel, Syrah, and Cabernet Sauvignon.
One of the standout features of Rashelica is its commitment to creating a welcoming and inclusive space for all visitors. The winery hosts regular events, including art shows and live music performances, which are open to the public. The Tamez family and their team go out of their way to make visitors feel at home, providing a personalized and memorable wine-tasting experience.
Enjoy a glass of their delicious wines paired with pizza as you take in intriguing statues and their backdrop of stunning panoramic views.
Mahogany Mountain
Southwest Ramona
Mahogany Mountain Vineyard and Winery is a small, family-owned boutique winery specializing in Cabernet Sauvignon, Mourvedre, and Merlot. It sources local organically grown grapes to produce award-winning estate wines available online for pickup at the winery or shipping within California.
I was happy to find this winery since it is located outside the well-trodden path in the area.  You can sip wine in an open, quiet space with great views.  The service is great as well.
Wineries in Ramona – Highland Valley
I have provided a good number of wine tasting recommendations for the Ramona area.  I think this is good enough to get you started.
I want to mention there is another area, the Highland Valley, that is usually considered part of Ramona. This area is located west of Ramona, more towards Escondido.  This is the area that people usually think of when they think "wine in San Diego."  I am only highlighting one winery in this area since I consider it beyond the scope of this article (but wanted to make sure you are aware there are more tasting options here).
Highland Valley Vineyards
Highland Valley Vineyards is owned and operated by the husband-and-wife team of Bob and Linda McWilliams, who have been producing exceptional wines for over a decade.
At the tasting room, they serve Sauvignon Blanc, Mourvedre, Petite Verdot, Zinfandel, Cabernet Franc, and a curious blend of Barbera and Cabernet Sauvignon known as Super Piedmont.
They encourage visitors to bring lunch or snacks.  You want to stay a while to soak in the views.  Remember that since this winery is in a different area, you get to enjoy views of the San Pasqual Valley (not the Ramona Valley).
A Fun Add On
If you are looking to add something different to your wine tasting adventures, I recommend a visit to Blue Honey.
The winery offers unique country wines (non-grape wines) and meads (made from fermented honey), perfect for those who want to go beyond traditional wines.
With respect to country wines, their star is a concoction made with blueberries.  There are other options flavored with peaches, strawberries, and lemons.  Their mead variety is impressive as well.
Overall, this is a not to miss place!
Ramona Tasting Rooms Cost
Wine tasting in the recommended Ramona wineries will cost you $10 – $15 per tasting.  Each tasting includes 5 or 6 1oz samples.  Expect to pay more for premium wines, packages (wine tasting & tour), and experiences. Now, let me tell you wine tasting in Ramona is considerably cheaper when compared to other areas of California.  And, the quality is great.  So, go ahead and indulge!
If you are looking to save money (even though the prices are already good), take into consideration the following:
Look at the Ramona Valley Vineyard Association website for discounts and upcoming events
Search for deals and coupons on websites such as Groupon or Travelzoo
Go to the wineries' websites to see if they are offering deals
Join the wineries newsletters.  A lot of times, they send discounts through e-mail
You can also save by sharing a tasting.  Do not feel obligated to get a tasting for each member of your party
Ask staff what are their favorite places to taste.  First of all, you can rely on their suggestions since they know the area well.  Second, they may give you a 2-for-1 tasting flyer for one of their nearby partners.  I have lost count of the times I have been given discounts just for talking and showing interest for the wine industry
Wine Tasting Considerations
You will need a car to taste wine in the Ramona Valley.
Unless you join a tour or hire a driver, have a designated driver, or use a ride-sharing service. This is serious business.  Please, do not drive under the influence.
If you are not familiar with wine, take things slow and easy.  In my opinion, two tastings would be more than enough.  Do not sub-estimate the strength of the wine.
It is perfectly fine to spit wine while tasting.  Use the designed containers for this purpose.  This will allow you to visit more tasting rooms.
Keep yourself hydrated and eat your meals at the proper times.  It is not advisable to start tasting on an empty stomach.
Location
Ramona is a charming town located in the foothills of San Diego County, California. The town is situated approximately 35 miles northeast of downtown San Diego, and is easily accessible by car.
The main access to Ramona is via State Route 67, which connects the town to the nearby cities of San Diego and Poway. The road is well-maintained and offers stunning views of the surrounding countryside.
Additionally, visitors to Ramona can access the town via State Route 78, which connects the town to the nearby communities of Escondido and Julian. This scenic route passes through the Cleveland National Forest and offers breathtaking views of the mountains and valleys.
Sightseeing Gear
Get ready for a day of sightseeing by bringing the right gear.  Here is a list of the items I pack when exploring Ramona vineyards and tasting rooms.
Since we are in wine country, make sure to pack insulated wine tumblers, a corkscrew, a picnic set, and/or wine tote.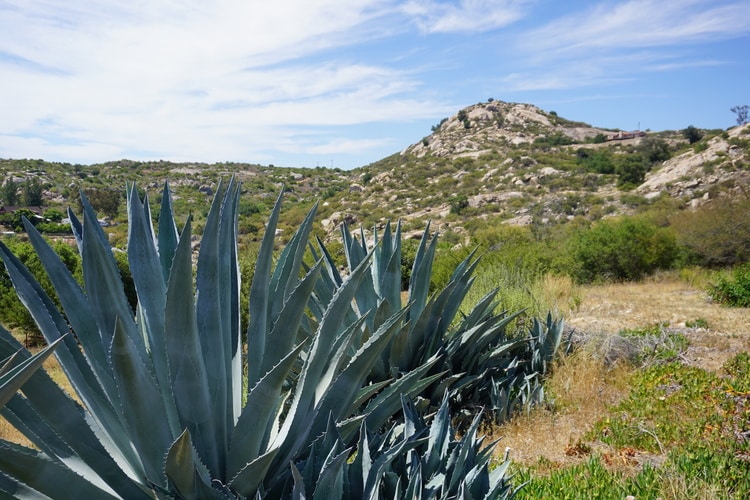 Hope you have enjoyed this guide loaded with wineries in Ramona!
More of Southern California
Ultimate San Diego Bucket List
Los Angeles Ultimate Bucket List
150+ Places to Go in Orange County
200+ Places to Visit in Santa Barbara
Let me know, what are your favorite wineries in Ramona?