This article highlights 50+ camping gifts ideas.  There are options for individuals, dads, moms, couples, and kids.
If you have a loved one obsessed with camping, hiking, and/or the great outdoors, do not worry.  I have you covered.
In this article, you will find an extensive list of gifts for campers.  
With so many incredible gifts to choose from, I am sure you will wow more than one person (and look like a camping expert, ahem).
Now, scroll down and get ready for the fun!
Please note: This article contains affiliate links, meaning I may earn a commission if you make a purchase by clicking a link. Of course, this comes at no extra cost to you and helps me to keep offering solid information to readers.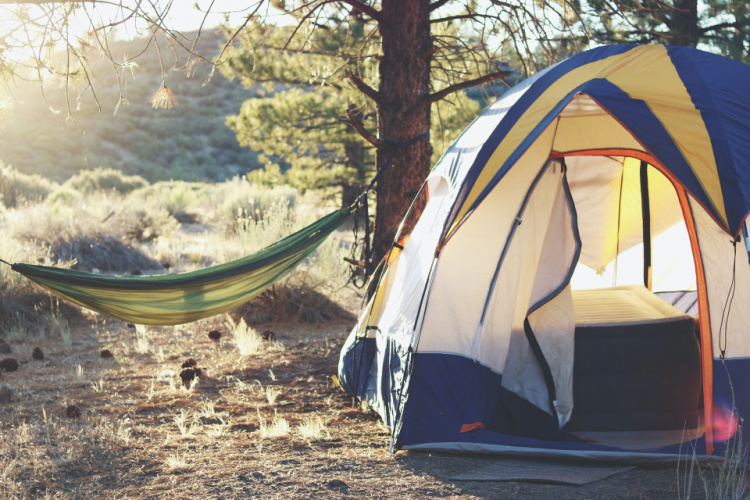 About This Camping Gifts Guide
First of all, let me congratulate you for taking the time to find the perfect gift for that special camping lover in your life.
I want to share some things because I want that chosen gift to be memorable.
I am all about functional (something that can be used), experiential (sharing an experience or paying for somebody to have an experience), or gastronomic (if you want to send me a platter of different cheeses, I will gladly accept it) gifts.
When it comes to camp gifts, functionality is the way to go.  Think about it.  You are actually giving something useful that is going to simplify a person's life. Plus, the gift recipient will think about you when using the gift.
Because of that, the gift ideas for campers here are intended to be useful.  That is going to be the bulk of the article.  Also, I am focusing on providing a decent balance between durability and value.   And, I know, we all want to have fun while camping.  Because of that, I will cover some fun camping gifts ideas as well.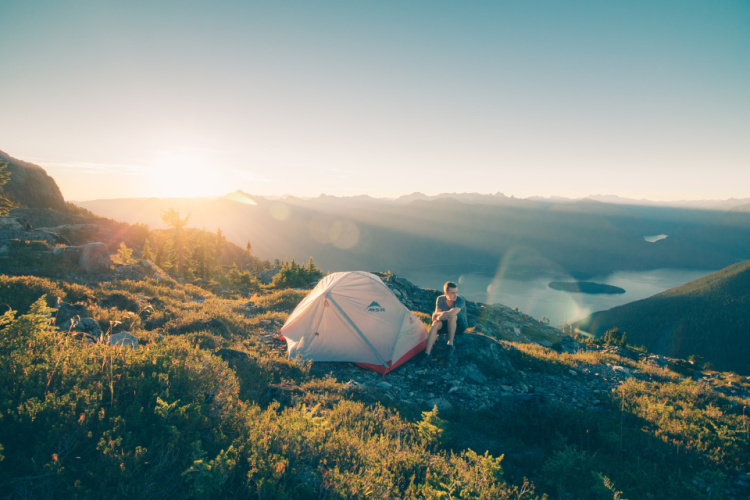 Contents of This Camping Gifts Guide
In this guide, you will find the following:
Essential Camping Gifts
Gifts for Camping Dads
Gifts for Camping Moms
Camping Gifts for Couples
Fun Camping Gifts
Kids Camping Gifts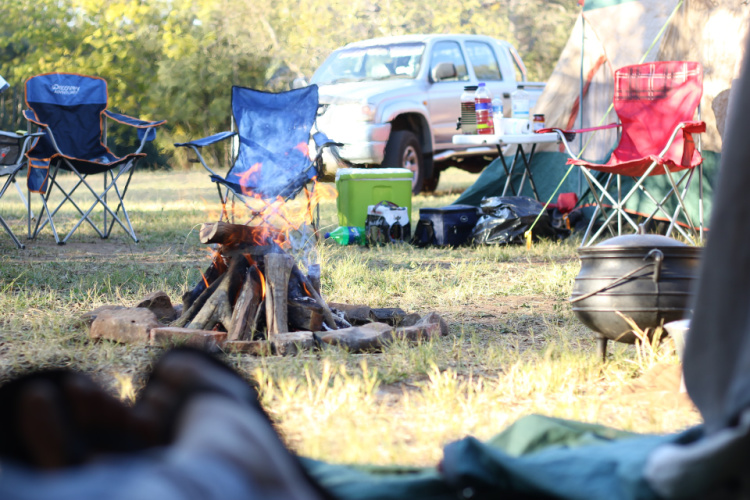 Essential Gifts for Camping
Here is an extensive list of the most useful gifts for campers.
Camping Chair
Even though most campsites come with a table and benches, a portable chair is a must camping gift.  They can be taken anywhere and placed in front of a campfire, under a tree, or next to the river.
I am going to keep things classic here by recommending the Coleman Camping Chair.  This chair has a cushioned seat, cup holder, side pocket, and a built-in cooler (holds 4 cans).  It comes in 3 colors.  These chairs have incredible weight capacity and last for a long time.
Ultralight Portable Chair
If you want to wow a camper with a different approach when it comes to chairs, take a look at MOON LENCE's Ultralight Portable Chair.
This is a heavy-duty chair that weighs about 2 pounds.  The interesting thing is that it can be folded and stored in a pouch that can be easily placed in a daypack, backpack, or even a large purse.  This is a great gift for those who want to pack light or save space.  And, it can be used for events, parties, hiking, or backpacking.
Bright Lantern
Without a doubt, any camper needs a lantern.  But, not any lantern.  A lantern designed to survive the elements.  That is why Vont's LED Camping Lantern is such an incredible option.  This lantern has been manufactured with military-grade materials.  This makes it water-resistant and shockproof.    The lantern is collapsible.  When collapsed, it is as big as a cell phone.  And, let me not forget to mention that it provides 360 degrees brightness for 90 hours (with the same batteries). It comes in packages of 2 or 4.
Solar Camping Lantern
When you are on the go, finding a way to power your electronics is a top priority.  Batteries can be a hit or miss (and you always need backup).  That is why a solar lantern is one of the best gifts for campers.
My top pick here is the LuminAID Nova Solar Camping Lantern.  This super bright, collapsible solar lantern (packs flat) has many amazing features.  First, the lantern is completely waterproof.  You can even submerge it in water and it will not get damaged.  In addition, it is built to resist other outdoor elements such as dust, sand, and dirt.
On a high setting (75 lumens), the battery lasts 5 to 6 hours.  You can lower the brightness to make the battery last longer.  The lantern can be also be charged using a USB cable.
Flashlight
A flashlight is another cool camping gift because it is a tool that can be used in many situations.  In addition, since they use small batteries, you do not have to constantly be worried about the charge running out.  
GearLight LED Tactical Flashlight has been designed to work in extreme outdoor conditions.  It can survive drops, wet conditions, extreme pressure, and freezing temperatures.  Another amazing feature is that it has a brightness of 1000 lumens.  This is exceptional since most camping lanterns operate within the 300-400 lumens range.  The best thing is that this product comes in packages of two.
Headlamp
Another great addition to any camping arsenal is a headlight.  It allows owners to be completely hands-free and it takes minimal storage space.  Foxelli manufactures a highly-rated headlamp that is bright, waterproof, light, and energy-efficient.
Insulated Bottle
I do not know if there is something more comforting than enjoying a hot drink on camping mornings.  To keep beverages warm, you will need the Stanley Classic Vacuum Bottle.  It keeps liquids warm or cold for 24 hours.  I know this sounds insane but it works!  Plus, this is a leakproof bottle with a lifetime warranty.
Insulated Tumbler
An insulated tumbler is another must since it allows easy access to drinks (it can be placed on a camping chair/car cup holder).  The Thermos Vacuum Insulated Travel Tumbler is the way to go.  It keeps drinks hot for 8 hours and cold for 12 hours.  Its stainless steel construction makes it basically indestructible.  This is truly a wonderful camping lover's gift.  I actually received this as a gift!
Insulated Mug
The YETI Rambler Mug is another option to keep beverages warm or cold.  The advantage of a mug is that it can hold food because of its wide mouth (it is easier to wash too).  Therefore, it is an efficient way to keep meals warm as well.  And, it comes in such cute colors!
Water Bottle
For keeping beverages icy cold for up to 24 hours, it is hard to beat the stainless steel, wide-mouth bottles from Hydro Flask. These come in a wide array of colors.  The cool thing is that the coating is designed to last and to be slip-proof.  They come in four sizes (20, 32, 40, and 60 ounces).
Personal Water Filter
Even the most prepared camper may come in contact with questionable water sources.  That is why the LifeStraw Personal Water Filter may be one of the coolest camping gifts.  This small but powerful object eliminates 99.9% of bacteria, parasites, and microplastics from up to 1,000 gallons of water.  It helps to reduce the muddy appearance of contaminated water as well.  You can buy as many as you want to give to your camper friends.
Coffee Maker
But, coffee first. Right?
If you know somebody who cannot function without coffee, the Stanley Adventure All-in-One is the perfect camping gift idea.
This 32 ounces vessel can be used for boiling water, brewing coffee/tea, or cooking.  Besides, it serves 4 and comes with a lifetime warranty.
Camping Blanket
The Down Under Outdoors Extra Thick Quilted Fleece Camping Blanket is one of the warmer blankets for camping and has other desirable features. This blanket keeps campers warm since it is quilted in a way where the layers cannot slide.  
And, even though this is a quilted blanket, it is not bulky.  It can be easily folded and stored on the included pouch.  What is more, this is a waterproof product.  There are no worries if it is used near a beach, lake, or river.
Travel Pillow
Pillows were one of my pain points for many years.  When camping, I used to forget packing one or had bad ones that left me with neck pain for half day.  Things changed when I invested in the Therm-a-Rest Compressible Travel Pillow.  It is 4 inches thick and compresses when not in use.  I prefer this over an inflatable pillow.
Collapsible Cooler
A portable cooler is one of the most important camping accessories.  At least, for tent and car campers.  It is great to have cool beverages at hand while driving to a campsite or while on the campsite.
The CleverMade Collapsible Cooler Bag is better than most coolers because it collapses flat for storage.  Plus, it can hold 30 cans without letting a single drop out.
Quick Drying Towel
Towels are another thing I used to forget to pack when going on a camping trip.  After way too many times using a shirt in lieu, I finally added the proper towel to my camping equipment.
The OlimpiaFit Microfiber Towels come in 3 size packs (include a big-sized towel, medium-sized towel, and washcloth).  The towel material is soft, quick-drying, and antibacterial. So, yes, you can say bye to bad odors.  What is more, the towels can be condensed into a thin roll and stored in an included mesh pouch.
Power Bank
Anybody who is used to enjoying the outdoors knows how difficult is to maintain a phone charged.  More if you are using it to take pictures, post on social media, navigate, make calls, and many other things.  
A power bank, like the Anker Portable Charger, is what has worked the best when it comes to keeping phones alive.  This device can charge a phone 5 times.  That is a game-changer when you do not have access to a power outlet in a day or two.  And, carrying the charger is like carrying another phone (it is that small).
Gifts for Camping Dads
In this section, I am covering camping gifts for dad or camping gifts for men or father's day camping gifts (or camping gifts for him, you get the idea).
Multi-Tool Pocket Knife
Classics are classics for a reason. The Victorinox Swiss Army Multi-Tool weighs 2 ounces and has 12 functions including a can opener and screwdriver.  And, did I mention it looks sleek and has a lifetime warranty?
Hammer/Axe Multi-Tool
A hammer is another camping essential.  I know it doesn't sound like the ultimate dad camping gift but what about a tool that can be used as a hammer, ax, cable cutter, pliers, knife, screwdriver, and more?  Now, that sounds cool!
Check out the RoverTac Multitool.  It is heavy duty and light at the same time.
Waterproof Lighter
Instead of relying on cheap lighters, what about getting a lighter specially designed for the outdoors?  The Icfun Lighter is flameless, windproof and waterproof.  It works with a rechargeable battery.  Therefore, running out of gas is not a problem.
Military Grade Wool Blanket
Wool is a natural material that has protected humans for hundreds of years. So, it makes sense to consider the Arcturus Wool Blanket for camping.  This blanket is thick, military-grade, and built to last decades with the proper care.  Wool is not waterproof but will keep a person warm even when wet.  In addition, wool is a fire retardant material.  This important benefit is achieved in a safe way (without the need for chemicals).
Grilling Set
For all the chefs out there (or wanna be chefs), a grilling set will work wonders.  ROMANTICIST sells a 20 piece, professional set including a spatula, thongs, brush, kabob skewers, corn holders and more. Everything can be stored in a compact included case.
Emergency Survival Kit
Another cool camper gift idea is an emergency survival kit.  For example, AOKIWO manufactures a  126 piece set.  The amount of stuff included in this kit is mind blowing.  It has the stuff you know you need and stuff you do not think you need.  In short, your camping friend will be well prepared to tackle any type of situation.
Gifts for Camping Moms
In this section, I am covering camping gift ideas for moms and women (or camping gifts for her).
Insulated Wine Tumblers
Here in California, most times, there is a winery (or shop carrying a wide wine variety) located close to campgrounds.  Yes, we drink on mugs or red plastic cups but a wine tumbler is a more stylish option.
SUNWILL Insulated Wine Tumblers are beautifully built (the color choices are insane), maintain the temperature of a beverage and come with a lid to prevent spills.
Ultra-Plush Blanket
The Oceas Sherpa Camping Blanket has a layer of sherpa, a type of fleece created to resemble sheep's wool.  This type of material is associated with indoor use.  However, the Oceas Blanket has a waterproof bottom that makes it a perfect camping throw blanket, campfire blanket, or sleeping blanket. Having a blanket like this outdoors feels like pure luxury!
Weekender/Backpack
We all need to pack out belongings for a camping trip.  A few years ago, I bought the Hynes Eagle Backpack for a trip to Europe and keep using it for weekend trips.   I cannot recommend this bag enough.
It is a backpack that opens as a suitcase.  It has enough space for clothes, shoes, toiletries, and other camping gear.  I usually leave it in the car and easily open it to take out what I need.  I am sure this will be a great gift for that special woman in your life.
Flip Flops
I always pack flip-flops when going on camping trips.  It is comfortable to walk around in them and I keep them while using the public showers.  Teva has some of the most comfortable flip-flops on the market.
Wool Socks
Wool socks, like the ones from EnerWear, provide warmth when worn by themselves or when worn with shoes.  But, that is not all. These socks are designed for hiking since they come with ankle and heel support and odor control/breathable technology.  The length of these is ideal to wear with different types of shoes.
Camping Cap
We girls need a cap to cover our messy hair while camping.  Better if we get a funny cap!
Turkish Towel
The WETCAT Turkish Beach Towels are manufactured in Turkey using high-quality Turkish cotton, dyed with natural ingredients.  Since the material is thinner than terry cloth (the most common material used in towels), quicker drying times are expected This is important since unpleasant odors need to be avoided as much as possible.  The good thing is that these towels are absorbent, sand proof, and soft.
Fun Camping Gifts
This is the section where I discuss cool gifts for camping and unique camping gifts.  
Portable Campfire
A company called Radiate manufactures a portable campfire that provides 3 to 5 hours of fire without wood or embers.  Think about the product as a circular can (similar to the blue ones where Danish butter cookies come) filled with recycled soy wax and paper.  This is a single-use or reusable product that only weighs 4 pounds. 
Hanging Solar Camping Lights
I have to confess that I feel envious when I see campsites decorated with string lights.  They look so cool!
To achieve this awesome look, I recommend the Brightown Outdoor Solar String Light.  These are bright, efficient, lasting (8-10 hours), waterproof and beautiful.  They come in 7 different colors, so you will be able to mix and match.  The other nice feature is that these lights have 8 lighting modes. Oh, and in each order comes with two strings of light.
Sofa Hammock
A sofa hammock may be a nice gift for those who want to hang around a campsite in comfort while keeping things simple.
If you do not know what I am talking about, just take a look at the Tekapo Inflatable Lounger Air Sofa.  This cool designed portable coach does not require a pump to inflate.  It has been created with an ingenious way to easily inflate and deflate it. It fits two people sitting and one lying down.
Hammock
Of course, I have to include a hammock on the fun list.  I mean, oftentimes, a hammock is a synonym of paradise. 
Wise Owl's Hammock is manufactured with the same material used in parachutes.  So, you know this is an item that is going to last ages (and withstands 500 pounds).  In addition, the hammock has been designed for easy setup.  No ropes or knots are needed.  The item packs small and it is easy to carry.
Mexican Blanket
Serapes, also known as Baja blankets or Mexican blankets, are pretty popular in Southern California.  The style and material of these blankets are used in jackets, sweatshirts, bags, and backpacks too. 
Blankets like the ones manufactured by Benevolence LA are woven on wooden looms by artisans.  They are extremely warm and are often used to cover beds (or to accent other rooms on a house or as beach throw blankets).  They add a pop of color to any camping trip.
Hilarious Card Game
So, when it comes to funny camping gifts, I can recommend a card game your friends are going to love. Judging from the name, These Cards Will Get You Drunk, you know this is not your typical game.
This popular set comes with 100 cards that pose challenges or instructions to players.  And, guess what happens if a challenge is not fulfilled.  Yep, somebody has to drink (shot or sip).  This game may take you into the wee hours.
Camping Gifts for Couples 
In this section, I am discussing gifts for camping couples.  These work well for weddings, anniversaries, birthdays, and other celebratory occasions.
Roasting Sticks
The Tapirus Roasting Sticks are great for cooking on the fire marshmallows, hot dogs, vegetables, and other items.  These sticks are unique since they can be extended for use and collapsed for storage.  As with other items on this list, it is all about being as compact as possible.
Mr and Mrs Mugs
Camping couples would adore a set of Loco Llama's Camping Mugs.  Even though they are super cute, they are well-built (stainless steel) and durable.  
Life is Better at the Campsite Coasters
A set of coasters with fun, vintage RV and trailer designs make a nice gift to use at home or at the campsite.
Life is Better at the Campsite Outdoor Mat
The same goes for a mat that can be placed outside a camping tent or trailer.  Or, it can be used indoors by camping lovers.
Personalized Husband and Wife Camping Partners Blankets
Personalized camping gifts are the best.  Wow your friends or loved ones with a personalized sherpa blanket.
This particular blanket features colorful camping vehicles, tents, campfires, and forest images.  The center of the blanket can be personalized with a couple's name and a short message.  The blanket is extremely soft, machine-washable, and designed to withstand the elements.  There are three sizes to choose from.
Couples Card Game
The Ultimate Game for Couples comes with 200 cards featuring questions or challenges.  It is designed to help couples connect on a deeper level but it can also be used as a collective game (competing against other couples).  This is a great option for road trips, day trips, camping, and other outdoor adventures.
Camping Gifts for Kids
Of course, I cannot leave kids out of the list!  Below, I am highlighting several gifts for camping kids.
Walkie Talkies
Wishouse Walkie Talkies are guaranteed to provide hours of fun.  Their sets (come in packages of 3) have 22 channels and have a 1 -3 miles range (depending on the area).  The included batteries are rechargeable so parents do not have to worry about replacing them.  A flashlight is attached to the walkie-talkies.
Camping Journal
This interactive camping journal prompts kids to log information about the campsite, activities performed, animals/plants observed and friends they made.  It also has games, stories, and photo ideas.
Binoculars
Binoculars are a fun way to get a closeup of animals, plants, and surrounding vistas.  The ones manufactured by Scotamalone provide excellent focus and zooming capabilities.  Their non-toxic materials are gentle on a kid's hands and eyes.  This hand-sized piece comes with a storage bag, neck strap, and cloth designed to clean the lens.
Outdoor Explorer Kit
The ESSENSON Outdoor Explorer Kit covers many bases.  It comes with a hat, backpack, binoculars, compass, magnifying glass, insect collecting case, and more.  In short, it contains most of the things a child will need to inspect the campsite surroundings.
Colorful Flashlights
Kids love flashlights! The EverBrite 6 pack comes in an assortment of colors and are the perfect size for little hands.  Batteries are included.
Rock Painting Kit
Those who want to keep kids entertained during the day can give a rock painting kit as a gift. Creativity for Kids sells a kit that comes with the rocks (in case it is not easy to find them), waterproof paint, ideas on what to paint, and designs that can be transferred to the rocks (to give them that extra oomph).
Card Game
A card game called Taco Cat Goat Cheese Pizza (for real) is fast-paced and easy to learn.  It is wildly popular among families so, give it a try.  The company that has created this game has other fun options as well.
It has been so much fun to create this guide full of camping gifts ideas.  I hope you have been able to find fantastic gifts for camping lovers or items to create an amazing camping gift basket.
What are your best camping gifts ideas?
Pint for later?