Planning a trip to Mexico? Well, this article is full of Mexico travel tips!
If you are visiting for the first or fifth time, I believe the tips shown below will help you to make your trip smoother.
After being to Mexico over a dozen times, I cannot wait to share the tidbits I have learned here and there (or after things going very wrong).
Since you are going to be more than prepared before your visit, I can only wish you the best of travels!
Read on!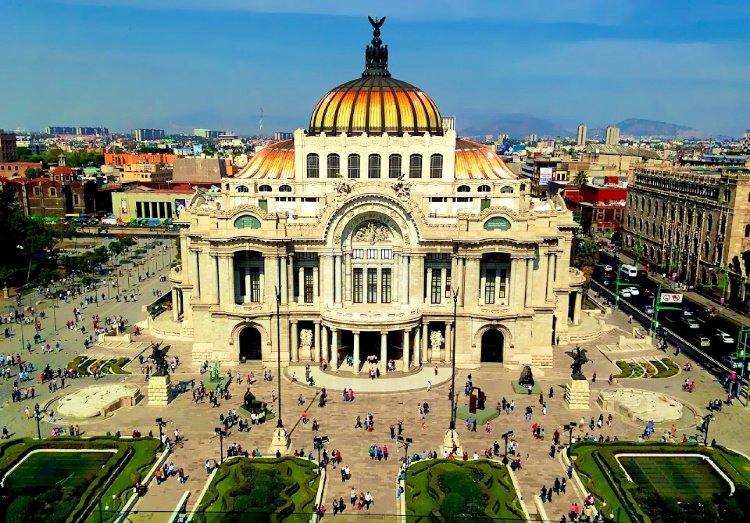 Mexico Travel Tips – Safety
Tip 1
Let me start by saying that I would never recommend on this site a visit to a place I consider unsafe. I write about places I have visited and know well.  In the case of Mexico, I have visited the country countless times with my husband, family, and friends
I have enjoyed every single visit and have never felt threatened.  Things would be ok if you follow the proper precautions and are aware of your surroundings.
Now, even though visitors are not the target of criminal organizations, they are the target of scammers, pickpockets, and individuals that want their part of tourist dollars.  However, this is a reality of many popular touristic destinations. Always be alert!
Tip 2
Follow all Mexican laws.  Don't do in Mexico what you wouldn't do at home. Be particularly careful about laws related to underage drinking, drugs, prostitution, driving under the influence, weapon possession and littering.
Tip 3
You may encounter military checkpoints along the road or highways while traveling by car, bus or tour.  Follow instructions and cooperate if you are randomly selected for a routinary search.
Have your documents within easy reach in case you are asked to show them.
Tip 4
Police officers and soldiers may be carrying rifles or other long weapons.  This seems to disturb some people. Do not worry. This is completely normal.
To be clear, this is a rare sight on major touristic destinations such as Cancun, Puerto Vallarta or Los Cabos.
Tip 5
It is advisable to have cell phone coverage in Mexico.  Many US-based telecommunication companies are including Canada and Mexico in their regular voice and data plans.  
If your company does not cover this, check how much it would cost to have coverage for the length of your stay.  It may be cheaper to acquire a SIM card once you arrive in Mexico. TelCel SIM cards are sold at OXXOs (the Mexican equivalent of 7 Eleven) or TelCel stores.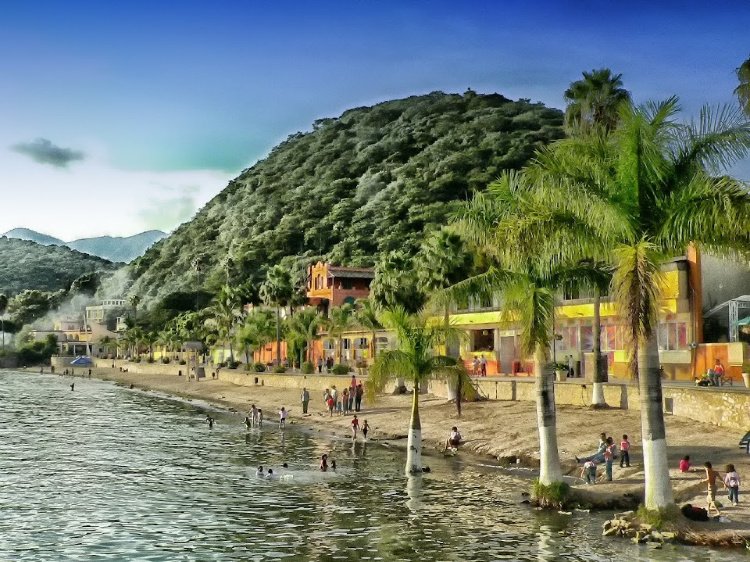 Tip 6
Make sure you are carrying your passport or passport card before crossing into Mexico. 
Make photocopies of all your important documents and have them separate from the actual documents.  It is a good idea to scan your documents and have them on your e-mail inbox (as an extra precaution).
Tip 7
Be prepared to be "harassed" by people involved in the timeshare business in cities such as Puerto Vallarta, Cancun, Puerto del Carmen, and Los Cabos.
They will start offering you "free" tours, tickets, meals, and transportation inside and outside of the airport.  Then, you will find them in almost every corner of the main touristic drags.
I recommend staying away from these.  A lot of what they promise is not true.  What is more, you can end in a room surrounded by people applying hard sales tactics.  It may be complicated to get out without buying.  
Plus, in my opinion, I do not think what is offered is worth the time you have allocated for a vacation.
Tip 8
In a big, congested city like Mexico City, you should exercise extra caution when walking around.  Do not carry valuables (jewelry, large amounts of cash). Guys, carry your wallet in a front pocket ideally secured by a zipper.  Ladies, use a crossbody or anti-theft bag.
Cover your cell phones and cameras when not in use or when riding public transportation.  Do not pay attention if you see strangers asking you for directions or other information.
Tip 9
With respect to the dominion of the English language, I have mixed feelings.  I have been to places where people speak fluent English but I have been to places where English is not spoken at all.
I do not think language should be a topic to stress about. Mexicans would make their best to help you.
However, do not count on people knowing English and do not complain if people do not understand you.  Brush up on your Spanish or use a translating app if in need.
Tip 10
Even if you are fluent in Spanish, keep in mind Mexican have their own slang.  This slang changes by the regions. Therefore, you may hear many words you are not familiar with.
I recommend trying to learn a bit of the slang before visiting.  Or, ask the locals to teach you some words. Believe me, this is super fun!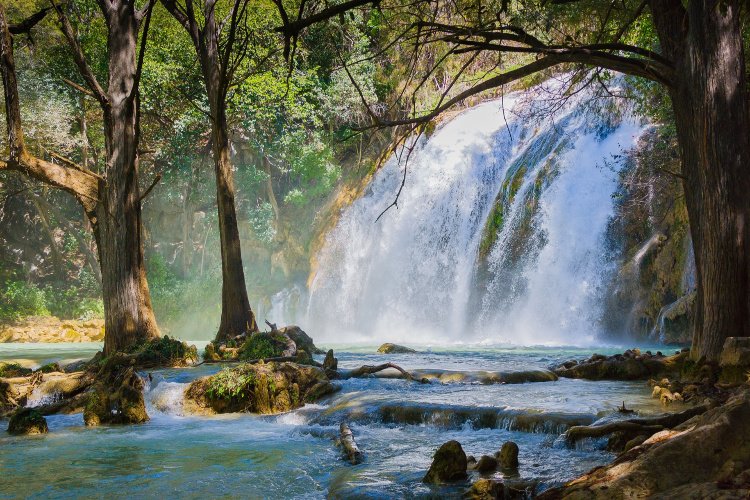 Mexico Travel Tips – Transportation
Tip 11
If in need of a taxi,  I recommend sticking to vehicles from a licensed agency.  This is particularly true if you are hailing a taxi in the street.  Vehicles working for reputable companies will usually have a distinctive color pattern or prominent fonts/signs.
Keep in mind unlicensed (pirate) taxis paint their vehicles in the same colors of licensed taxis.  This tactic is used to confuse the public and police officers.
Tip 12
Lately, I have been using Uber to move around Mexico.  It is cheaper than a taxi and I know how much I am paying before confirming the transaction.
Tip 13
If you need to travel between cities, please consider taking the bus.  The country counts with an excellent network of companies operating vehicles offering modern amenities.  I would say you can take advantage of this network if your traveling time is larger than two hours.
Now, it may be complicated to reserve tickets in advance through the Internet.  You will need to go to the bus terminal to buy tickets. This can be done the day before traveling or the same travel day.  I have traveled different routes by bus and bought the tickets one or two hours before departure time.  
My advice is to have an idea of the frequency of buses between destinations.  In that way, you can plan an itinerary and know when you need to head to the terminal.
Some of the best companies in Mexico include ADO (cover the Yucatan Peninsula and Chiapas), Grupo Senda (covers northern states), and ETN (covers central states).
Tip 14
For shorter trips between destinations (1 to 1.5 hours), you may be able to take a regional bus, combi or colectivo (can be a van or minibus).  This is not an option for people carrying a large amount of luggage.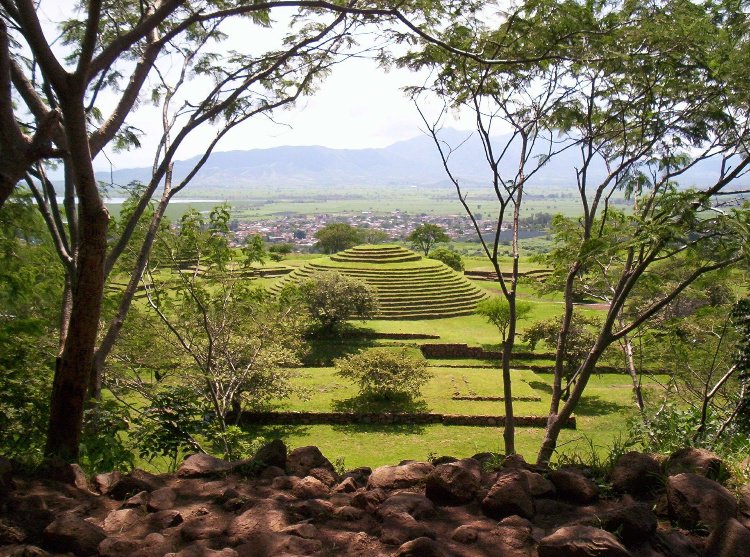 Mexico Travel Tips – Money
Tip 15
If you are traveling with dollars, euros or pounds, you will enjoy a very favorable exchange rate.  Even if things are on your favor, get a good idea of how much you are paying on your currency.
Sometimes, people do not care about learning the exchange rate and making the conversion before buying something.  They end up ripped off because they believe things in Mexico should be "cheap."
Tip 16
On the same note, do not consume a good or participate in an activity without asking how much it costs.  Again, you are asking to be ripped off.
Tip 17
Dollars are widely accepted in Mexico.  If you pay with dollars, the change is going to be given to you in pesos.  Make sure you are given a decent rate. Even if the rate is good, it may be a bit lower than the official rate or the rate offered by banks.
Tip 18
My best money-saving tip is to deviate from the tourist trail.  Mexico is a huge country covering 761,610 square meters. There are tons of places that do not cater to tourists but to locals.  Those are the places you should aim to visit if traveling on a budget.
Even in cities which have gained international fame, there are areas where your money is going to last longer.  And, in all honesty, you may find better quality or flavor in these "non-touristic" neighborhoods.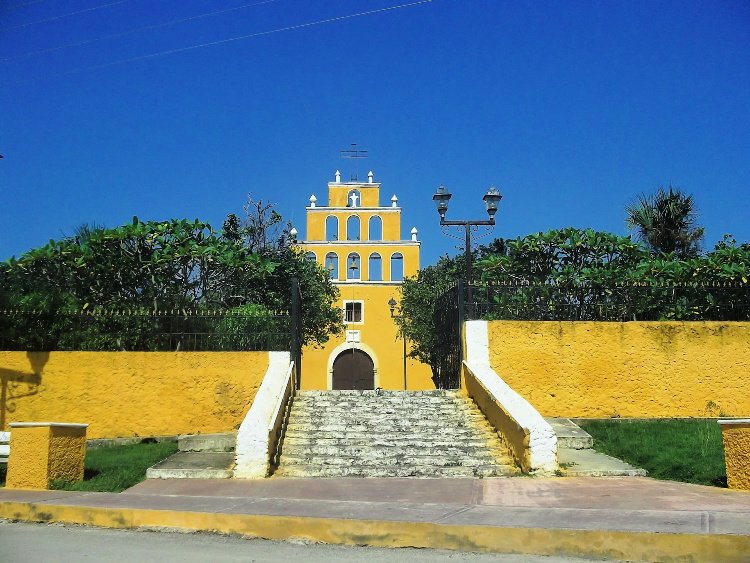 Tip 19
Most Mexican banks charge a fee to use their ATM machines.  These charges are not related to currency conversion or foreign transaction fees.  If you have a debit card that does not charge these fees, you would still need to pay the fee charged by the banks.
There are debit or credit cards that reimburse all ATM-related fees.  If you do not have one of those (like me), try to find which bank charges the smallest fee (my Internet research has led me nowhere) or find a partner bank of your home bank (banks of the same international network).
Tip 20
Credit cards are widely accepted in Ensenada.  I try to use my no-fee credit card as much as possible (since it gives me the best exchange rate).
Tip 21
Consider investing your money on locally owned businesses.  This will stimulate the local economy and improve the lives of the locals.
You can do this when booking tours, hiring a guide, eating, shopping or staying in a hotel.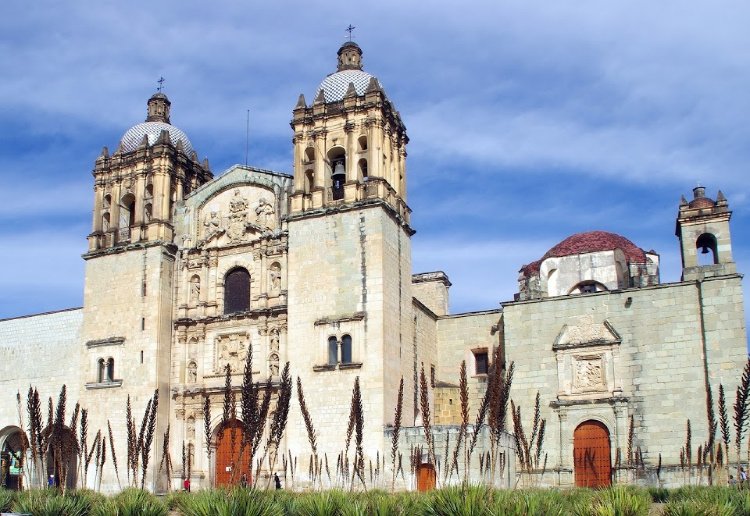 Mexico Travel Tips – Using the Restroom
Tip 22
The cleanliness of restrooms in Mexico varies a lot.  You can run into a perfectly clean toilet or into a real nightmare when you need to go the most.
If you remember one thing from this article, remember this: bring toilet paper.  I mean, I am not talking about carrying a roll around on your purse but you need to have a bit of paper (or napkins) for an emergency.
If you worry about germs, bring a small bottle of hand sanitizer too.
Tip 23
There are not a lot of public restrooms around.  If you find one, you would probably have to pay a small amount to go in (like in Europe). However, you are guaranteed a clean place under these circumstances.
Tip 24
If you do not find a public restroom, you can try the old trick of entering a fast food establishment to use the facilities (for example, McDonald's or Starbucks).  This is a good deal even if you have to buy something.
And, aim to use the restroom if you stop in a place to have lunch, dinner or a coffee break.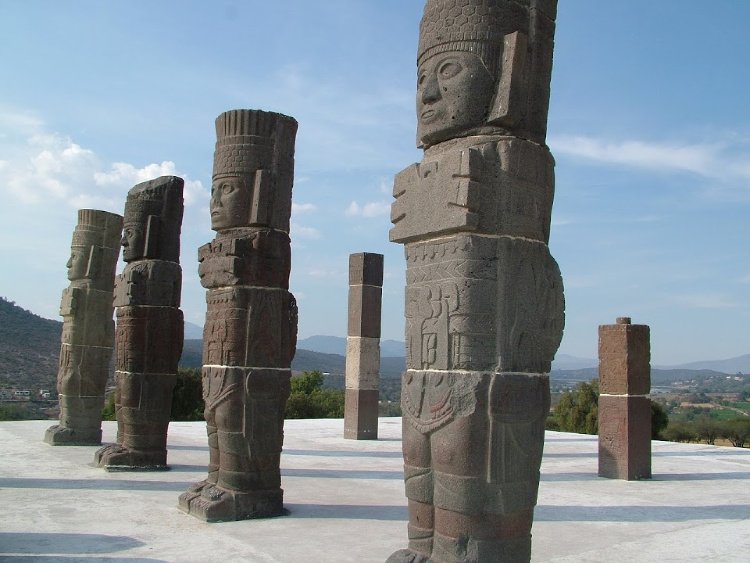 Tip 25
Be aware since sometimes individual stalls at malls or supermarkets do not have toilet paper.  There is a big roll outside the stalls and you have to take the paper before going in.
Tip 26
Place toilet paper in the trash can.  Flushing it is not a good idea in Mexico.
Tip 27
Guys, pay attention to the nomenclature used on the restroom doors.  If you see a big letter "M" on a door, that is the ladies' room. "M" means "mujeres."  Some people assume "M" stands for "male". This is a mistake that can be very shameful.
Tip 28
The same concept applies to sinks and showers.  The letter "C" stands for "caliente" which means hot in Spanish.  Some people assume the "C" stands for cold.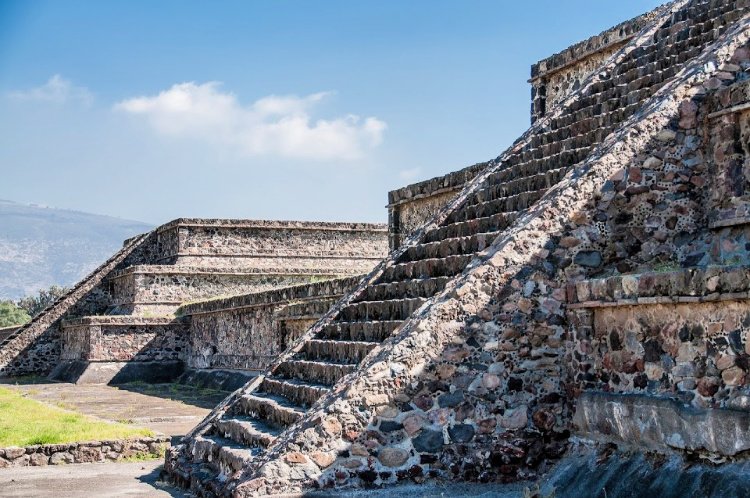 Mexico Travel Tips – Food
Tip 29
Mexico has some of the best street food in the world.  Do not feel apprehensive about trying it
If you do not know where to start, ask for local recommendations.  Locals will point you to the "must try" spots.
On top of that, head to busy carts/stalls (a sign that the food is good), order food that is served piping hot and avoid adding lettuce and other vegetables (they were washed with tap water) to the food.
Also, do not worry since most street food spots have open kitchens.  You can assess the sanitary conditions before ordering.
Tip 30
You have to visit the markets too!  As a matter of fact, visit as many markets as possible.
The markets in Mexico are full of gastronomic treasures.  While walking around, you are going to be offered samples.  Get adventurous and try new things. Ask if you want to learn about a particular product or preparation.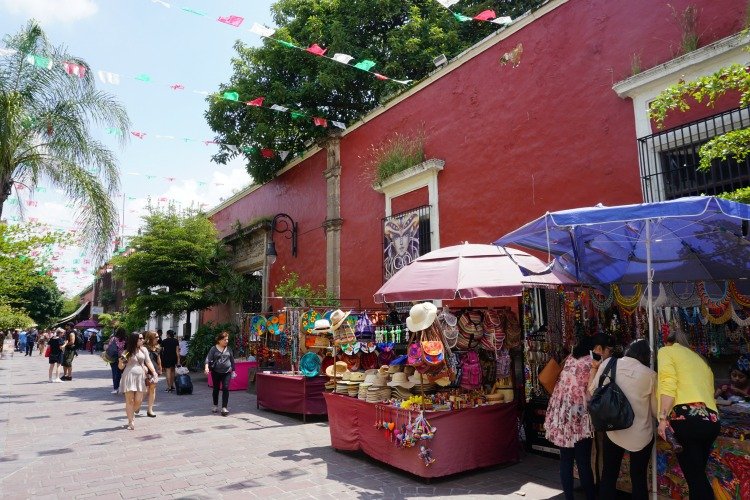 Tip 31
Do not drink the tap water (this is one of the most important Mexico travel tips).  I recommend sticking to bottled or purified water.  You can have a reusable bottle to refill at your hotel or buy a bottle with a built-in LifeStraw.
In restaurants, ask if drinks were prepared with distilled or purified water.  If you have a weak stomach, remember to avoid beverages with ice.  
Tip 32
Chiles are one of the first ingredients that come to mind when talking about Mexico.
If you are not used to spicy food or can only tolerate certain heat level, order your food without salsa.  Say "sin salsa" or "no salsa, por favor." Then, you can try the different salsa options and add if deemed appropriate.
Certain stews or preparations have the chile incorporated.  Most businesses will let you try a bit before ordering.
I would not rely on somebody saying the food is not spicy.  What is not spicy for others may be spicy for you.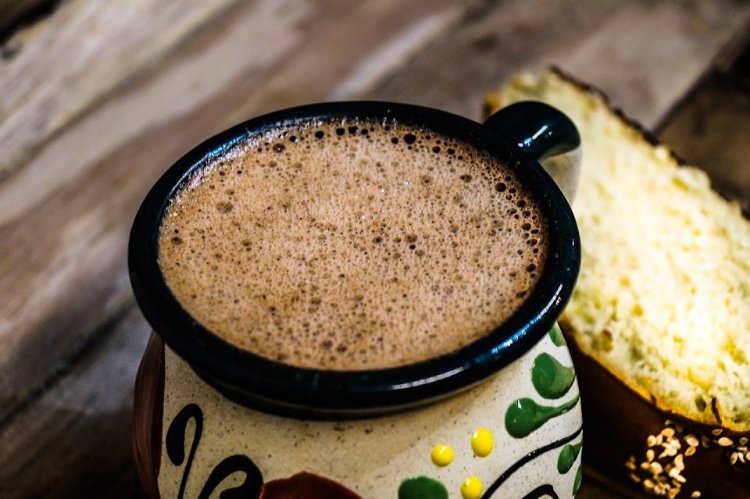 Tip 33
If you get heartburn after eating dishes with tomatoes and chiles, calm it down with a dairy product.  I have felt this on a couple of occasions. To get rid of it, I go to the nearest Oxxo (like a 7 Eleven) and buy a small yogurt bottle for about fifty cents.  I feel like new after drinking the magic elixir (for real!)
Tip 34
As mentioned before, Mexico is a big country and because of that, the gastronomic offerings are mind-blowing.  I mean, in some cases, we are talking about millenarian recipes.
Make an effort to try the dishes, desserts, and drinks from the area you are visiting.  You may not have heard of these dishes before but you will feel satisfied after trying them.
Tip 35
Ensure you are acquiring alcoholic drinks from a trusted provider.  Drinks in fashionable bars/discos and American chains may be prepared with bad-quality spirits, tons of sugar and additives.  The flavors attained have nothing to do with the drinking culture in Mexico.
Tip 36
If you want to learn about Mexican drinks, you need to go to the source.  For wine, go to the Valle de Guadalupe near Ensenada. For mezcal, go to Oaxaca.  For tequila, go to El Arenal, Amatitan and Tequila. Independent, local producers will expose you to their products.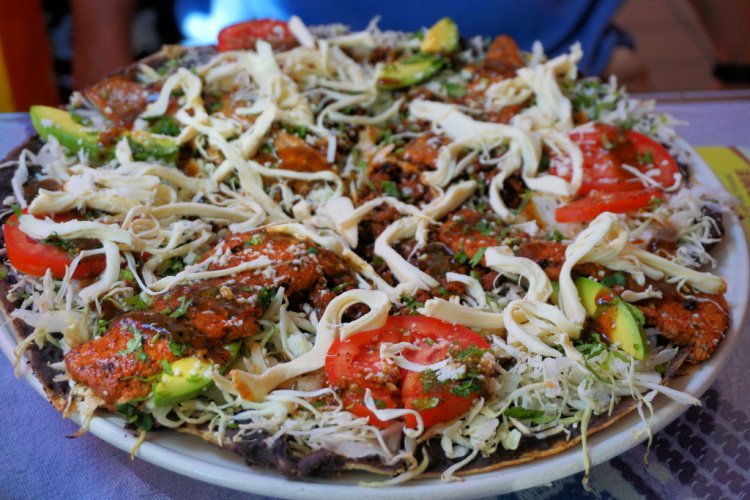 General Tips
Tip 37
Show good manners by greeting people when entering a place or passing by. Say good morning (buenos dias), good afternoon (buenas tardes) and good night (buenas noches).
In addition, make sure you say thanks (gracias), sorry (disculpe) and bye (adios)
Tip 38
Show respect for older people.  They are held in high regard in Mexico and Latin American countries.
Tip 39
For some reason, Mexico is associated with beach vacations.  But, the country exhibits all sorts of weather due to its territorial extension.
I always pack a jacket, long sleeves shirt, scarf and, at least, a pair of socks.  Chilly mornings and nights are common.
You will need to be prepared for cold weather in higher elevation places such as Mexico City.  Check the temperature at your destination when packing your suitcase.
Tip 40
The Mexican Caribbean (Cancun, Riviera Maya, and Costa Maya) lie within the hurricane belt.  Hurricane season goes from June to November with August and September being the months with more activity.
Prices may be cheaper during that time but I recommend insuring your trip jus tin case.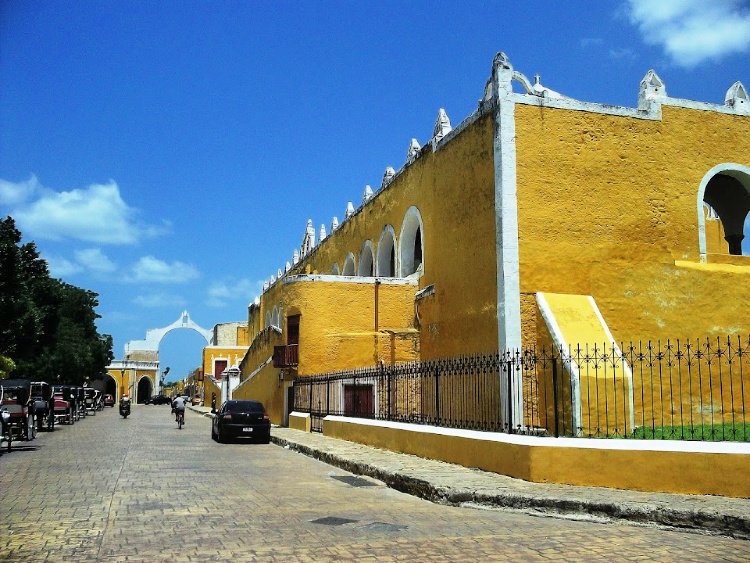 Tip 41
Take all possible measures with regards to sun protection.  Most of your planned activities may take place outdoors (walking tour, archeological site, horse riding, etc.).
You will need sunblock, a hat, and sunglasses.   You may be able to find these at local markets for good prices.
Tip 42
Make sure you bring good shoes because you may end up walking 10 to 15 miles per day.  Expect uneven terrain, high sidewalks, wet floors (in markets) and dust.
Tip 43
You will not see Mexico in one trip.  Instead of trying to pack as much as possible in a single trip, aim to get familiar with an area or region.
Also, I encourage you to get entwined with the culture, traditions, and gastronomy.   I fell in love with Mexico many years ago due to its unique characteristics. I am sure you will enjoy several aspects of this awesome country.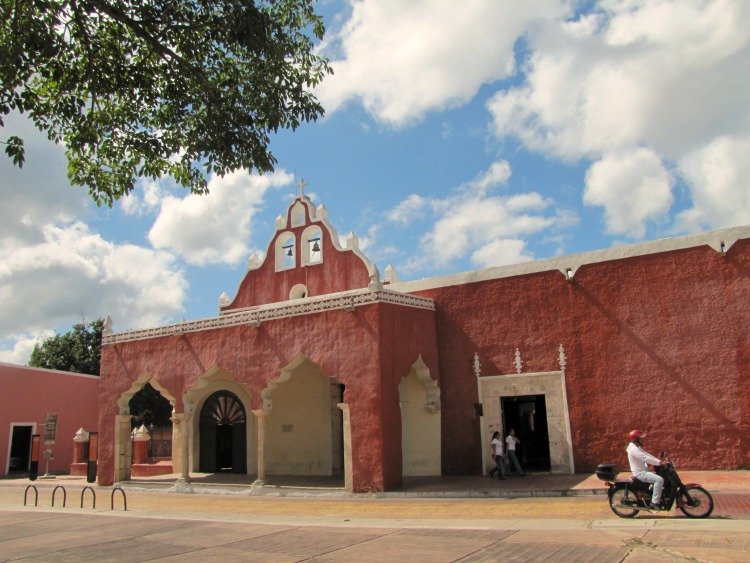 More of Mexico
50 Cool, Interesting and Fun Mexico Facts
Tips for Visiting Ensenada, Mexico
What Mexico travel tip did you find more useful?  What are your best Mexico travel tips?
Pin "Mexico Travel Tips" for later!