The other day it occurred to me how I have never walked around Rodeo Drive, the most famous thoroughfare in Beverly Hills known by its luxury stores squished on four blocks.
I think I drove by once but can't remember when.  As a long time Sothern California resident, I felt curious about what the area offers.  I have never been the shopping obsessed kind of traveler so I am don't feel the urge to have my photo taken in front of a Prada or Hermes store.  Plus, the thoughts of freeway traffic and hefty parking fees were enough to keep me away.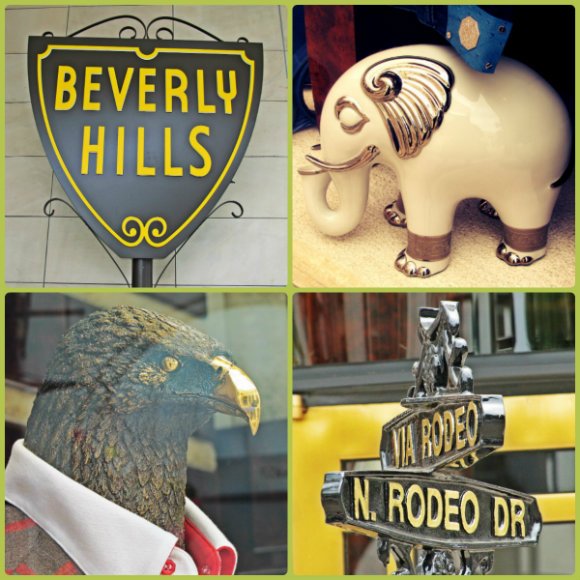 Then, I discovered something interesting.  The city of Beverly Hills offers free parking for two hours in its municipal garages.  Hmmm, that looked like the perfect excuse to plan a micro getaway.
Fast forwarding a couple of days, I found myself on Rodeo Drive, the exclusive shopping district everybody mentions when talking about Los Angeles (even though Beverly Hills is an independent city).  It is not only Rodeo Drive, the elite business district extends to the streets that lie a few blocks in either direction of the aforementioned street (the area is known as "Golden Triangle").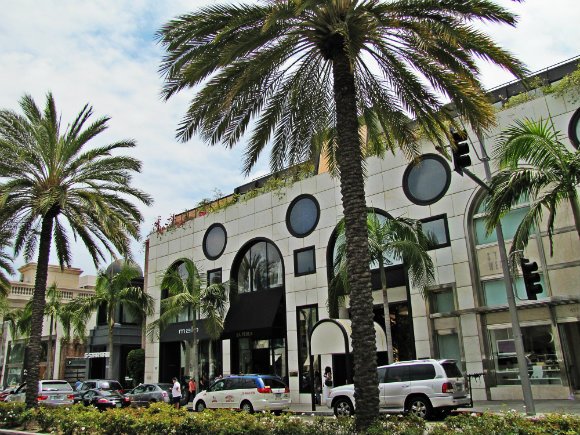 What to expect? Rows and rows of name brand stores.  All the big fashion and high end firms have a presence here.  There are modernly designed buildings, well curated storefronts and a few racks with expensive goods.   In a move to avoid having a heart attack, I didn't enter any of the stores to check the prices.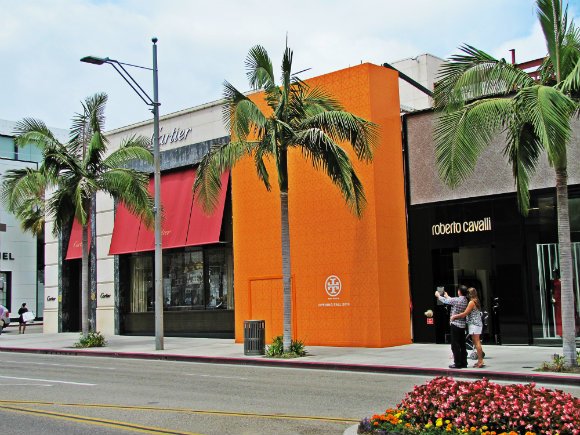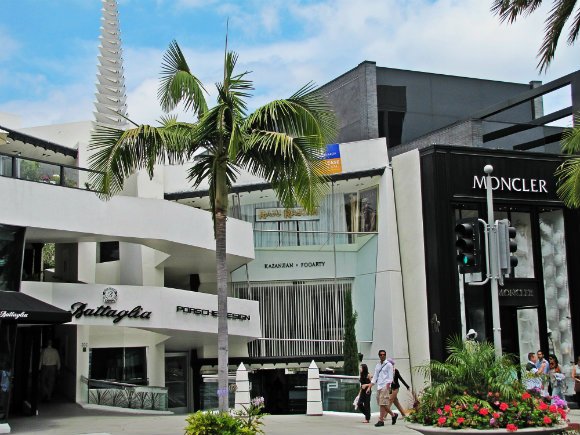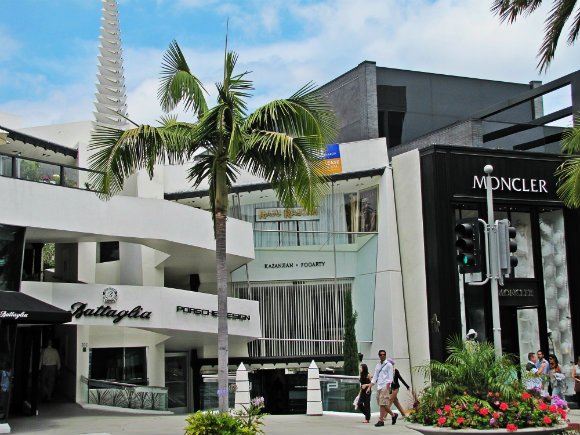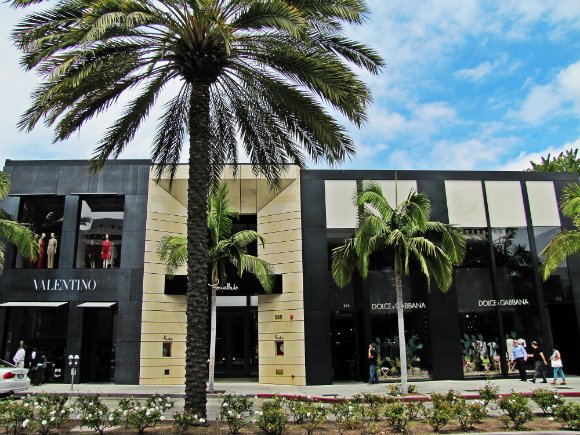 Only a few buyers were inside the stores and I saw fewer people with bags on the streets.  But don't get confused.  There were people on the streets but they were probably window shopping and getting their photos taken on the most famous spots (sign announcing the Beverly Hills' city limit, under the Rodeo Drive street sign and next to the sign where Rodeo Drive and Via Rodeo meet).  I am not joking; there were even lines to have your photo taken at those spots.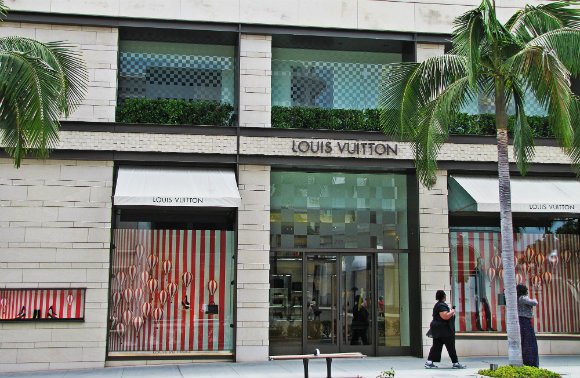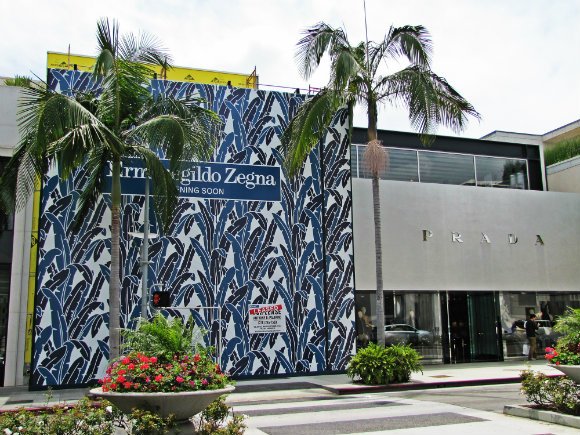 But the madness does not end there.  I am sure all the Los Angeles tour buses drive thru here (very slowly and causing traffic).  You see all the cameras and iPads pointing to several spots on the road.  Everybody get crazy when the buses pass by Bijan's Bugatti in front of the namesake store.  I wonder in how many pictures I appear.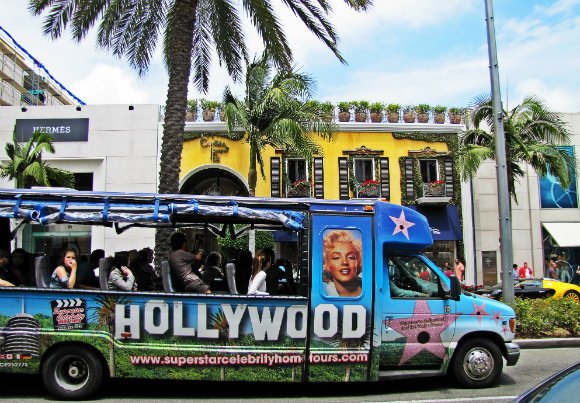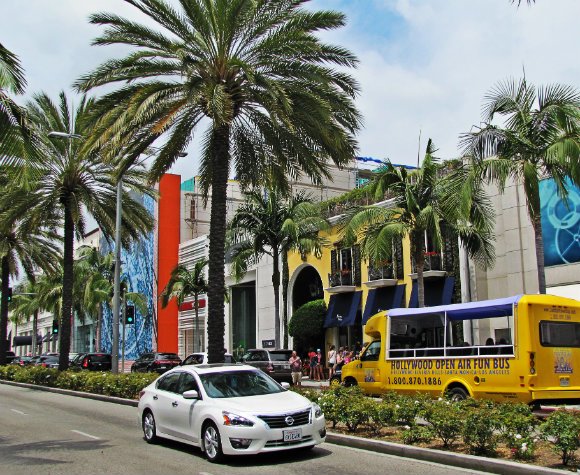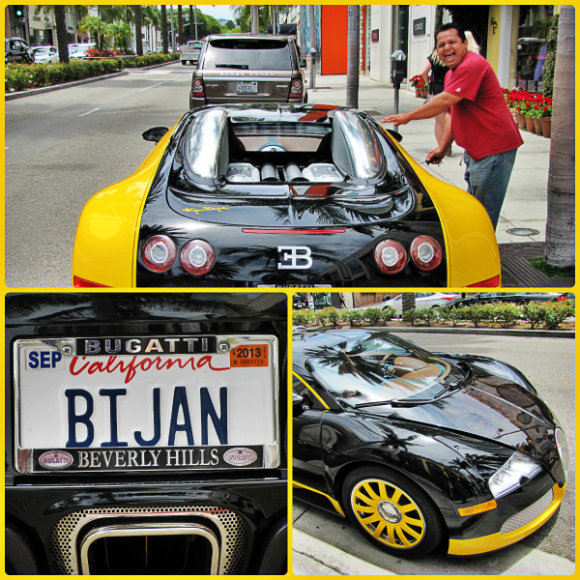 And of course everybody wants to make it to Via Rodeo, a short alley trying to simulate the old world feeling of Italy.  This is where Versace has its white, Coliseum shaped store.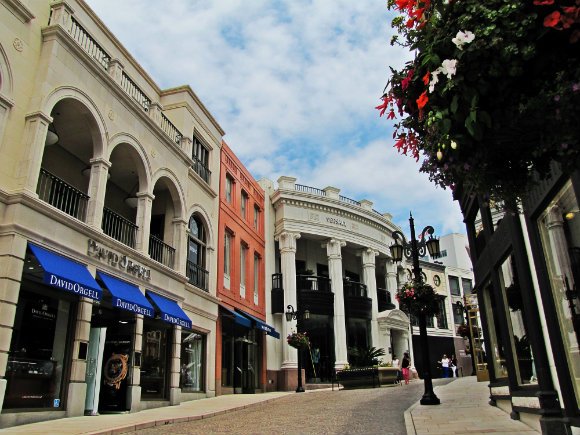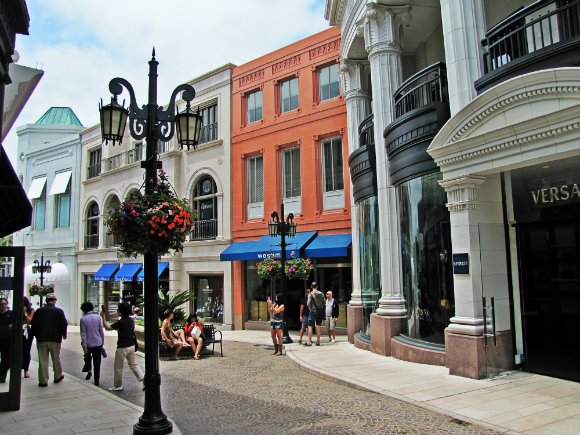 Don't get me wrong.  I know I am being a little bit sarcastic here but it was hard for me to see what makes this place so famous.  From an economic perspective, it makes kind of sense.  Los Angeles has more than 260,000 millionaire households (and our neighbor Orange County has more than 110,000).  The purchasing power is there but I wonder if rich people really go to buy there.  To me, it feels more like a huge advertising gimmick.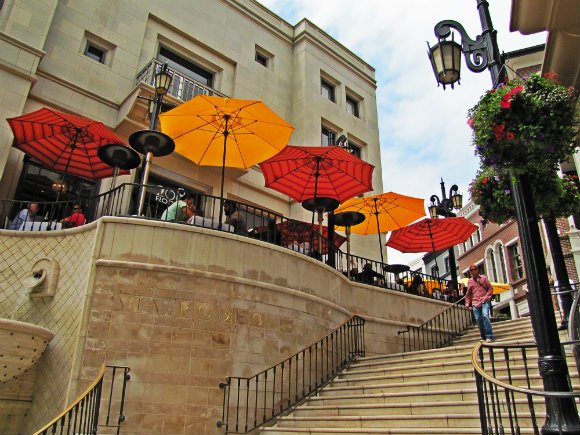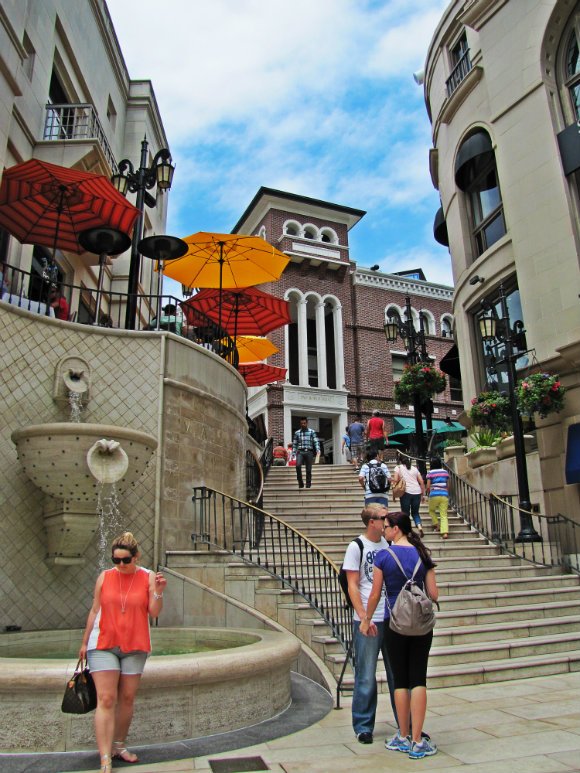 Maybe a lot of people are attracted to the area because of all the glamour revolving around it.  Rodeo Drive has been known to be used as a filming location for countless films and television shows.  People dream of walking into a superstar or getting even a small piece of something from there.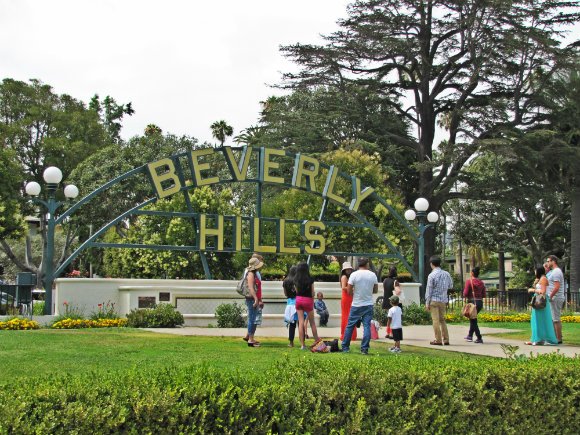 Should you scratch Beverly Hills from your must see list?  Not necessarily.  I had fun taking a look at what happens in Rodeo Drive.  Plus, it is a good spot to people watch (I saw a girl wearing cat ears).  In addition, the city of Beverly Hills is more than Rodeo Drive.  This page gives idea on free things to do.
If you are visiting Los Angeles and are short of time, give Beverly Hills a quick look or skip it.  There are way more interesting and beautiful places to visit in the area.  If you have the gift of time (or money!), walk around and I am sure you are going to end up laughing at some of the situations observed.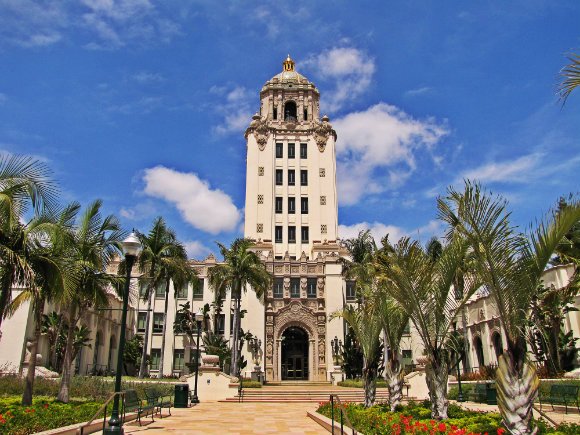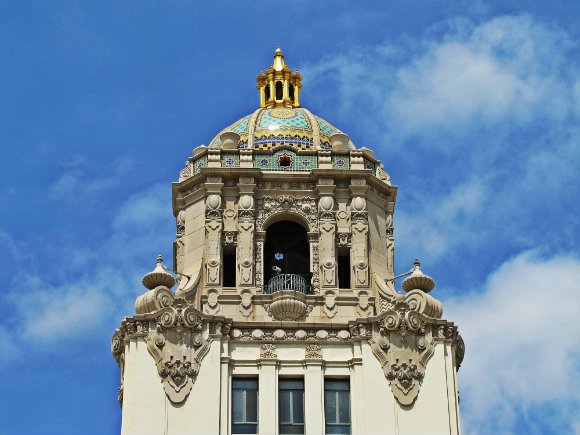 Tip:  Municipal garages provide two hours of free parking.  If you go over the two hour, get prepared to pay (it can be as much as $1.25 per every 15 minutes).
Have you walked by Rodeo Drive?