For our weekly photo feature, I have chosen a favorite place of mine: the Point Vicente Lighthouse and its surrounding area.  But, there is a twist.  I captured several photos during sunset (a spectacular sunset I may say).
Earlier this week, I also posted about the Palos Verdes Peninsula but I don't seem to get enough of this magical place. Because if I have to chose between witnessing a sunset in a place I have visited several times or staying home, you know which one I am going to choose.
This protuberance on the coast was originally named in 1790 by Captain George Vancouver. Vancouver explored the Pacific coast for England in his ship Discovery. He named the point for his good friend Friar Vicente of the Mission Buenaventura (he named Point Dume and Point Fermin in a similar way).
The lighthouse was built in 1926 in to provide safe passage to ships navigating the channel between Santa Catalina Island and mainland. The lighthouse was manned until 1971 when it was automated by a remote electronic aids-to-navigation monitoring system.  The beam can be seen for 29 miles or 47 kilometers (which I think is outstanding). During low visibility times, the lighthouse produces a sound to warn ships about the dangers in the coast.
On 1979, Point Vicente Lighthouse was added to the National Registry of Historic Sites.
The area does not only provide aid to those sailing the seas.  Next to the lighthouse property (which is usually closed to the public), the Point Vicente Interpretive Center offers educational and recreational opportunities.
The center features natural and historical exhibits focused in the Palos Verdes Peninsula.  The Los Angeles Chapter of the American Cetacean Society monitors the gray whale migration from this point.
You can also walk several trails around here (for example, Seascape and Golden Cove).  These are some of the most beautiful coastal walks in California.  Make sure not to miss them if you are in the area.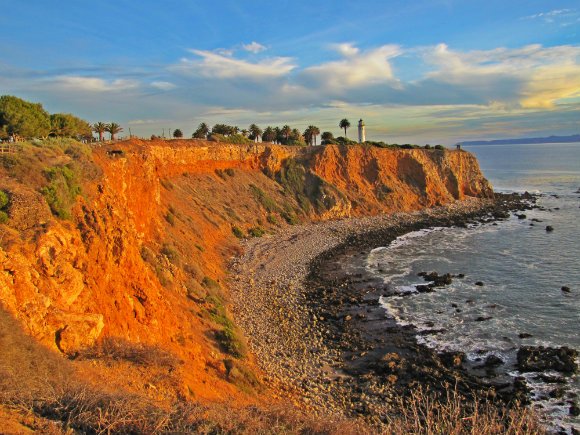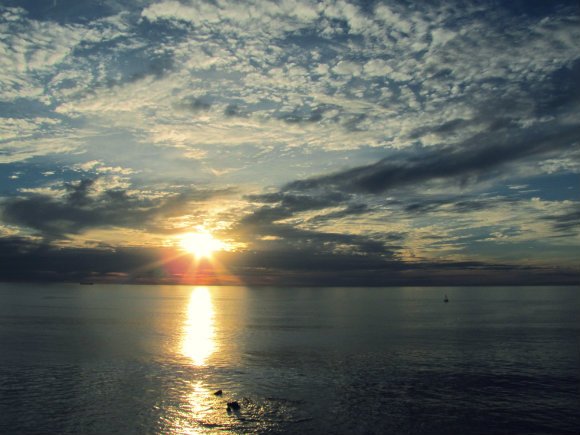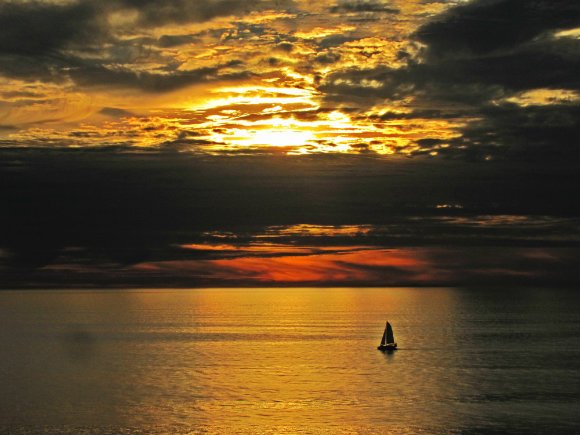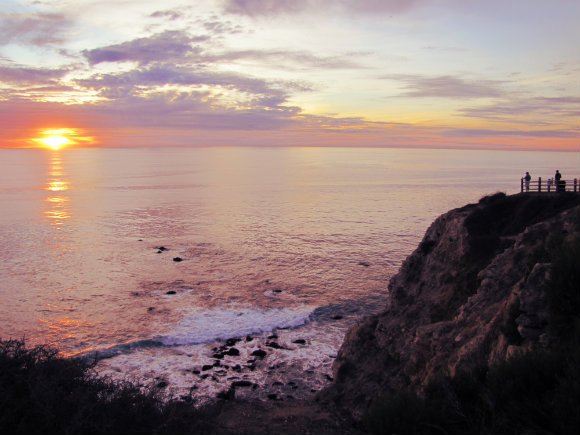 Details
Location: 31550 Palos Verdes Drive West, Rancho Palos Verdes
The Interpretive Center is open daily from 10:00 a.m. to 5:00 p.m.  The entrance and parking are free of charge.
Have you visited Point Vicente?