This article is the ultimate resource for planning a trip to El Tunco El Salvador!
When you are approaching El Salvador from the air, you become mesmerized by the beauty of the country.
It is difficult not to be overcome by a landscape full of mighty volcanoes, pristine lakes, and lush greenery. The list of places to explore is long.
However, in recent years, a tiny beach town has become the most visited place in El Salvador.  A few years back, El Tunco, was a local hangout.  But, after several surfing tournaments, the town's fame has spread internationally.  Now, it has become part of the Central American tourist or backpacker trail.
Blame the wild beauty of its sunsets or the unforgettable surfing experience, this town is set to become one of the most popular destinations in the area. This ultimate guide to El Tunco El Salvador will help you plan a trip to this vibrant place.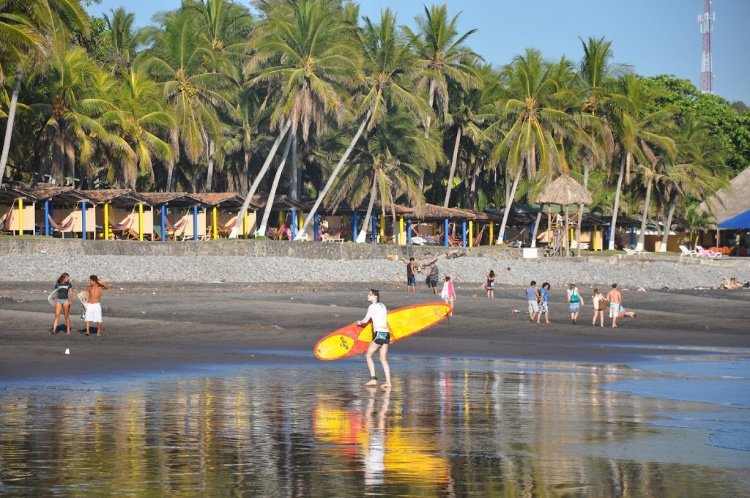 Photo by Mike Vondran
About El Tunco El Salvador
El Tunco is a small town located in La Libertad Department (one of El Salvador's 14 departments).  Within La Libertad, El Tunco is located in the Tamanique municipality.
The town is located 25 miles (40 km) from El Salvador's International Airport and the same distance from San Salvador, the country's capital.
El Tunco has only 2-4 major streets (depending on what you consider major).  Beaches here are black or gray due to the volcanic nature of the country. Expect to find rocks and pebbles when walking around.
The waves put on a show on the shore.  Why do you think surf is king in the Salvadoran Coast?  You may need to move along the coast to find a beach suitable for bathing or take a dip when the wind is calm.  
A "tunco" is a pig in Salvadoran slang (there are many words used to call pigs in Spanish but many people call them cerdos or chanchos).  Apparently, the name of the town derives from the notorious rock formation found on the beach. Some people say it is a pig with its legs up (you gotta love people's imagination).
This guide will explore what to see, do and eat in El Tunco.  Nevertheless, I am going to take the liberty to discuss other towns and interesting spots on the coast.  The idea is to show you how to use El Tunco as a base to explore the area (assuming you want to do that, you may want to chill out).
The Two Sides of El Tunco
I pride myself on saying things the way they are.  My purpose is to equip you with the best information for planning purposes.
El Tunco is not everybody's cup of tea.  You may hear negatives about the place (run down, dirty, aesthetically unappealing). Others may say this place caters to backpackers and not to "real" travelers.
Well, if you are looking for an affordable, chill and good vibed location, this is the place for you.  Let's not forget to mention that in El Tunco you will be surrounded by Salvadorans (some of the most friendly and caring people in the world) and delicious food (yes, food in El Salvador is amazing).
If you are on a budget, you can expect to have a great time.
The other important thing is that this place has accommodation, eating and drinking options for all budgets.  There is a good amount of gorgeous beach hotels in the vicinity or on the hills behind the town. Renowned chefs have established restaurants serving local and international dishes in beautiful settings.  The other plus is that some beach resorts have all your needs covered.
So, if you want to spend a pretty penny, you can do that too.  I believe El Tunco Beach and the adjacent towns have something to offer to different types of travelers.
What to Know Before  Your Visit
Before we continue, let's address the white elephant in the room. Is El Tunco safe? 
Yes, I can ensure you El Tunco is safe.  Since this is one of the most popular tourist spots in the country, security is taken seriously.  The town is patrolled often by police officers stationed in the town. In addition, locals protect the area with zeal (their livelihood comes from visitors).
Now, do not forget to follow the usual traveler principles: be aware of your surroundings, follow common sense and exercise caution.
There are no big supermarkets, pharmacies or chain stores in El Tunco.  If you need to pick up some goods (food, snacks, beach gear), I recommend stopping in La Libertad (town) before heading to El Tunco.  La Libertad is en route from the airport or San Salvador (so you are not deviating).
There is a limited amount of mini-markets/convenience stores in El Tunco.  However, do not expect huge availability and diversity of goods. Shops such as Sunzal Surf Shop or Cubson can help you with gear needs.
According to reliable sources, 90% of businesses within the city limits accept credit cards.  If you need cash, there are 3 ATMs in town. Now, I recommend using credit cards as much as possible and saving your cash for when it is the only payment method accepted.
Given my experience with Salvadoran banks, I would arrive in town with cash on hand (dollars are used in the country).  Also, do not wait till the weekend, when half of the capital residents are on the beach, to withdraw money from the ATMs.
When to Visit
Due to its tropical weather, El Salvador is a year-round destination.  In El Tunco, temperatures oscillate, on average, between 76 and 80 degrees Fahrenheit.  Keep in mind daily max can reach 90 degrees Fahrenheit any month of the year. And, yes, humidity is the real deal there.
Dry season goes from December to March (this is the best time to surf) and the rainy season goes from June to October.  April, May, and November are considered shoulder months (rain is low or moderate).
Note: Salvadorans consider the rainy season their winter even though the season falls on the northern hemisphere summer.
How to Reach El Tunco El Salvador
Here is how to reach El Tunco from different points.
From San Salvador's International Airport
The cheapest way to reach El Tunco from the airport is by taking an Uber ride.  Prices range between $20 to $25 for a one-way ride. Taxis charge $30 to $35 for the same service.
A private shuttle may charge $45 or more, per person, for transportation.  Transfers are included in some accommodation rates. Contact your hotel for more info.
Note: You can buy a SIM card from one of the main data providers (Tigo, Claro, Movistar, and Digital) at the airport.  Remember you need an unlocked GSM phone to use the card.
From Another Beach Town in La Libertad
If you are coming from another town in La Libertad or Sonsonate Departments, you can opt to take an Uber ride or use the public bus (for about 50 cents).
There is only one main route connecting the different beach towns along the coast.  There is a reliable bus service between La Libertad (town) and Los Cobanos (in the Sonsonate Department).  All beaches discussed in this guide are located between those terminal points. You usually hail the ride from the road (make a signal and the driver will stop).
Locals and visitors use the bus daily without any problem.
From Other Points in the Country
If you are coming from other points in the country (Santa Ana, Ahuachapan, Suchitoto, El Cuco), you will probably have to transfer to San Salvador or La Libertad before reaching El Tunco.  
If you want to move around by public bus, you can make plans using a website such as Centrocoasting.  They have step by step instructions on the most popular routes around the country. 
However, I do not recommend traveling long distances in the country by public buses (this may work if you are in a group, you have previous experience using public transportation in Central America or if you are traveling with Salvadorans).  If possible, reserve a seat on a private bus or shuttle.
From Other Countries in Central America
You can reach El Tunco from cities such as Antigua (Guatemala), Copan Ruinas (Honduras) and Leon (Nicaragua). Many companies (El Salvador Travel Network and Tunco Life, for example) offer private shuttle services.
Or, you can leave your trip in the hands of big companies like Tica Bus, King Quality, and Pullmantur.  These may take longer to reach a destination but are cheaper than a private shuttle.  
How to Move Around
I am pretty sure you already know how to move around.  That is right! Uber or the public buses connecting the coastal towns.  Both methods are beautifully affordable.
Some people prefer to rent a scooter (for about $25 per day) and move around at their own pace.  This is a great option if you want to beach hop.
I do not see the necessity of renting a car if you are going to stay on the beach.  I would not recommend renting a car even if you want to move outside the area. Like in most of Latin America, Salvadoran drivers can be quite aggressive (or plain crazy).  Traffic signals are not usually respected and rules of way are nonexistent.
There are other possible negative scenarios that you can encounter.  So, in summary, avoid renting a car.
Things to Do in El Tunco El Salvador
I have listed below some of the most memorable and fun activities in El Tunco.  Brace yourself because there is a lot to do!
Surf or Take Surfing Lessons
If we have to define El Tunco in one word that would be surfing. I am not kidding when I say this part of El Salvador is well-known within international surfing circles.  The times I have visited Hawaii, locals rave about the waves in El Salvador (many have been, others are dying to go).
The famous La Bocana break is located right at El Tunco.
Breaks to the west of El Tunco include:
El Sunzal (walking distance)
El Zonte (7 miles or 11 km)
K59 (11 miles or 18 km)
Mizata (26 miles or 43 km)
Breaks to the east of El Tunco include:
Punta Roca (5 miles or 9 km)
If you do not know how to surf, you can take classes at affordable rates (starting at $30).  These prices include equipment rental.
Check out the following surf lessons and camps offered by these businesses.
Tunco Life
School Tunco Beach
Wayo, Surf School & Rentals
Beach Hop
El Tunco is located on a pretty awesome stretch of coast. There are plenty of cliffs, rock formations, coves, and even caves.
If you love hiking, sunbathing and exploring, why not hop on to other beaches to get to know the area better?
East of El Tunco, you will find El Majahual Beach, Conchalio Beach, Punta Roca Beach and Obispo Beach.  To the west, you have El Sunzal Beach, El Palmarcito Beach, and El Zonte Beach.
You can keep going in either direction to discover even more beaches.  As a rule, the farther you get from El Tunco and La Libertad (town), the more uncrowded the beaches become.
Explore the Sea Caves
If you are looking for something more exciting, what about checking out the sea caves at El Tunco?
If you walk east on the beach (if you are facing the water, that would be left), you will find an area where wave motion have hollowed the bottom part of the cliffs.  It is a nice place to walk around and take pictures. The silhouette from inside the caves looks incredible!
The caves can be accessed during low tide (check here).  For security reasons, do not attempt this activity if the sea is too rough.
It is advisable to wear water shoes during this walk since there is a lot of rocks and debris.  If you are carrying electronics, it is a good idea to keep them inside a dry bag.
Note: There are more sea caves in the area.  If this activity interests you, ask locals. The staff at the Atami Escape Resort offer cliff and caves tours in the Atami area.
Practice Yoga
El Tunco is a complete treat to someone who is looking for a place to chill out. If you are looking for some calmness and peace, you can join a yoga class at Balance for $10.  Classes are imparted at 11:00 a.m. and 6:00 p.m. and the use of a mat and towel are included in the price. Reservations are not needed.
Balance and Sunshine Yoga offer yoga (and surf) retreats.  Both companies offer spectacular accommodation, food, transfers and more.  I highly advise you to check them out if you are into this activity.
Visit the Tamanique Waterfalls
If you are seeking some adventure while you stay in El Tunco, go ahead and visit the Tamanique Waterfalls. 
Situated about 30 minutes from the beach, these waterfalls require a bit of stamina and proper footwear. Once at the town of Tamanique, a 30-minute hike (downhill) is required to reach the waterfalls (there are 4 of them).
Once at the waterfalls, you can cliff jump or relax at the crystal clear pools formed by the stream.
Keep in mind the hike back is uphill. The path can be demanding so, I advise assess your physical condition before choosing this adventure (you are meant to have fun).
The waterfalls can be visited independently (by public bus) or on a tour.
Eat Seafood at La Libertad
Since you are at the beach, why not indulge in some fresh fish or seafood? Without a doubt, the best place to eat at your heart's content is La Libertad. 
This is where you are going to find the famous pier and fish market. You can find a wide variety of fish, shrimp, snails, oysters, and other seafood. The idea is simple.  Pick what you want and have it cooked right there (you can take it to go too). Popular preparations include frying, grilling, and slathering in garlic.
But that is not all, on both sides of the pier you will find the Malecon (Boardwalk) bursting with restaurants, street food, and carts.  Most visitors are after the seafood cocktails and ceviches (they serve monster ones). Others prefer a mariscada or grilled meat plate.
If you do not like seafood, there are all sorts of different eating options at the Malecon.  Leave room for dessert (or a treat). You can get a minuta (snowcone), ice cream bar or typical baked good (like a semita).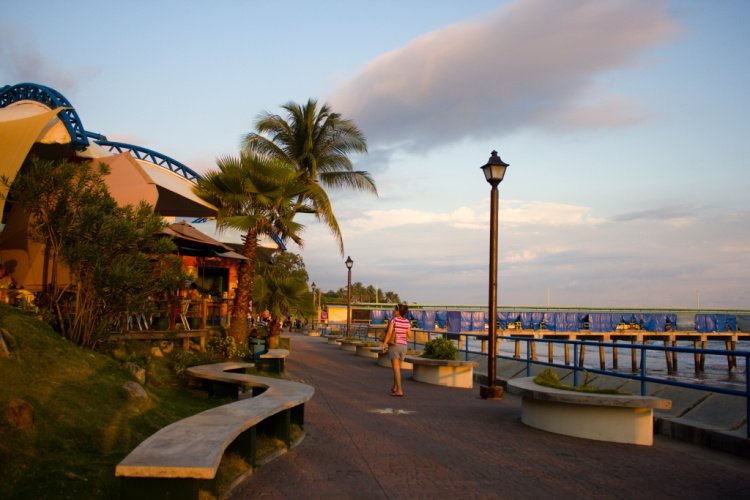 Visit the Walter Thilo Deininger National Park
Not a lot of people are aware of the existence of the Walter Thilo Deininger National Park.
Spread on 732 hectares of land, the park protects a wide variety of flora and fauna. 
Guided tours, starting at El Mirador, are available.  There is the option to choose from 5 trails. Guides can advise which trails offer more bang for your buck (aka, the most scenic route). 
An adventure park is located within the reserve parameters.  There is the option to complete a ropes course, zip line and mountain bike.
Note: At the time of publication, the park is closed for renovations.  
Eat Salvadoran Food
The food in El Salvador is delicious! This is because a lot of what is eaten nowadays dates back to hundreds of years.  
Native American (mainly pipil and lenca) and Spanish cuisines mixed to create a unique amalgam of flavors.
Most popular dishes are corn-based and ingredients such as beans, rice, pork, seafood tomatoes, yuca, and squash can be found on the daily diet. In addition, there is a number of unique ingredients used in typical dishes.
During a visit to El Tunco, I urge you to explore the country's culinary universe.  The stars of the Salvadoran gastronomy are the pupusas, thick corn tortillas filled with ingredients like cheese, chicharron (cooked shredded pork), refried beans, and loroco (vine flower bud).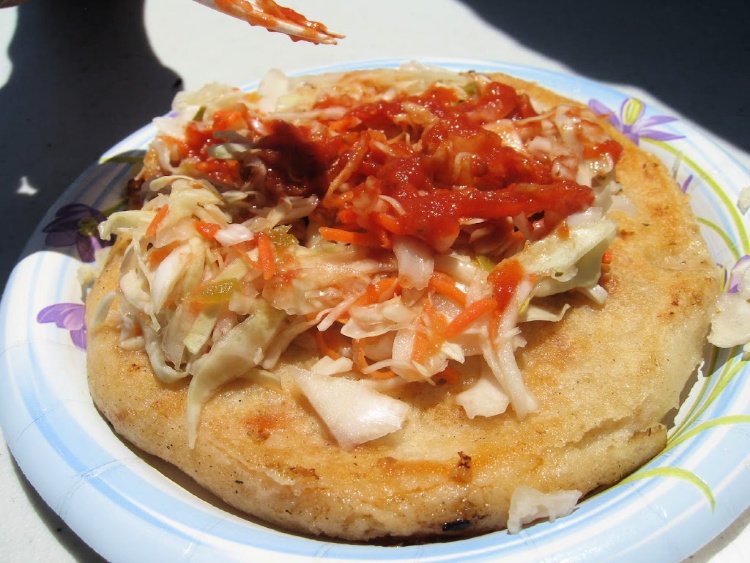 I can write a 10,000 words article describing all the pupusa variations.  Of course, I am not going to do that. Just eat as many varieties of pupusas as possible!  If you find the version made with rice (instead of corn), try those too. Some say those taste better.
Other dishes to try include yuca (cassava) with chicharron, sopa de pata (cow's feet stew), panes rellenos (stuffed sandwiches), chicken with onions and tamales.
For breakfast, make sure to have the "desayuno tipico," consisting of eggs, casamiento (rice and beans), cheese, cream, and fried plantains.
You can try these dishes at Restaurante Erika, street stalls and restaurants inside hotels.
If you want to learn more about Salvadoran food, I have a detailed article on the topic.
Food in El Salvador: Besh Dishes, Dessert and Drinks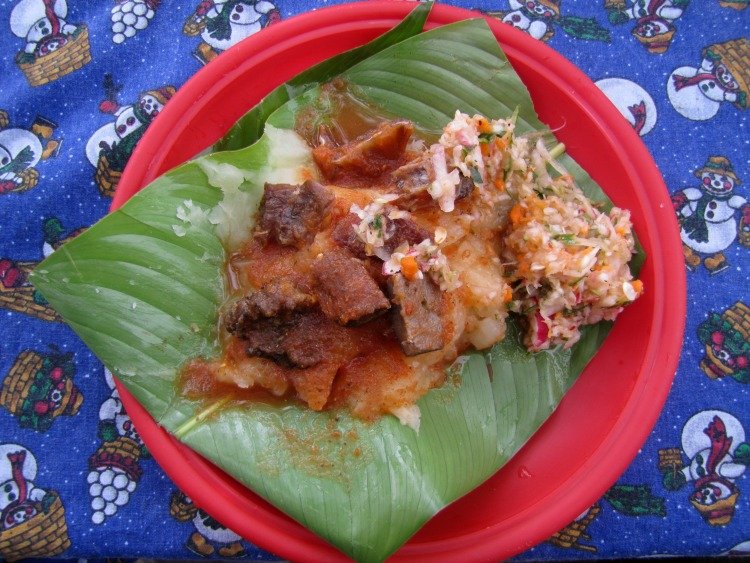 Drink Coffee from the Country
I know I am repeating myself a lot but I am a big fan of all things Salvadoran.  I said the food is great in the country and I have to say the same thing about the coffee.
Coffee is cultivated in different departments of the country.  The farms located in the mountains of the Ahuachapan and Sonsonate departments have gained notoriety lately.  A pound of coffee from one of those farms sells for $12 to $15 in some of the chicest coffee shops in Los Angeles.
If you cannot make it to coffee country during your visit to El Salvador, head to Point Break Cafe in El Tunco.  In there, you will find espressos, cappuccinos, frappuccinos and other beverages prepared with Salvadoran coffee. 
Try a cup and let me know what you think!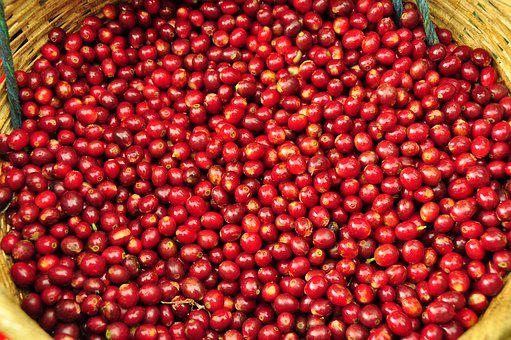 Taste Locally Brewed Beer
Living close to the mecca of craft beer in the United States (San Diego) has taught me a thing or two about beer (even if I do not drink).
That is why it is so exciting to learn how some Salvadoran entrepreneurs are jumping at the craft beer bandwagon.
West of El Tunco El Salvador, Cadejo Brewing Company has over 10 beers on tap (red, black, Belgian) served on a privileged spot of the coast. A full menu with dishes such as hamburgers, pizza, tacos, grilled jumbo shrimp and lobster soup complete the offering.
Come ready to enjoy the wonderful views and the pool (you can make use of it if you consume a determined amount).  This is a place to stay for a couple of hours.
If you are into gastropubs, there is the opportunity to visit La 20 Cerveceria and La Chapultepec (a Mexican beer garden/restaurant concept).
Have Lunch or Dinner with an Ocean Backdrop
There are many restaurants with outstanding views around El Tunco.  But, if I have to pick one place, I would go with La Isla, an eatery located over a cliff at Punta Palmarcito.  The tables are so well arranged that you are guaranteed a good view anywhere you seat.
The menu features an extensive array of dishes such as beef tenderloin skewers, garlic shrimp and seafood casserole.  
The fun part is that there is a humongous dinosaur statue on the property (go figure).  So, add a selfie with a dinosaur to your list of things to do. 
Spend the Day at a Luxury Hotel
If you are staying in a budget-friendly accommodation, that doesn't mean you can't enjoy the offerings of a top-notch beach resort.
Several popular hotels offer day passes to visitors.  For a fee (usually $20), you can use the hotel installations (pools, private beach, chairs towels, etc.)
Half of the fee goes towards the installation and the other half goes towards consumables.  That means you have an eating and drinking credit (make sure you use it).
Hotels offering day passes include Los Farallones and Atami Escape Resort.  Hotel Tekuani Kai does not charge a resort fee.  If you consume $10 or more (per person), you can use the hotel facilities.

Check Out a Salt Water, Ocean Filled Pool
Since I mentioned Atami Escape Resort above, let me take a moment to highlight their three pools that fill with ocean water when the tide is high.  A lot of people come to spend the day at the resort and its beautiful surroundings (the resort is located between two promontories).  If you are not staying for the night, you can visit with a day pass.

There is another saltwater pool at Cadejo Brewery.  Once again, you can take a dip if you consume a determined amount from the menu.

There is yet another stunning saltwater pool in the area.  This one is located at Los Farallones Hotel (you can visit with a day pass too).  This pool was carved right from the cliff.

Book a Tour
If this is your first visit to El Tunco or El Salvador, then it makes sense to book a tour to get to know other parts of the country. A tour company will make all the necessary arrangements and you will not need to worry about safety, food or transportation.
Most hotels have a touristic desk where you can obtain all the information needed to book a tour.  Within the options, you are going to see the following:
Santa Ana Volcano (Recommended but you have to be in good physical shape since you are going to climb to the top of a volcano)
Ruta de la Flores (Recommended, you get to learn about the culture, gastronomy and natural resources of the country)
Tamanique Waterfalls (This is close enough to do independently)
Archeological Tour (Visit 3 Pre-Columbian Ruins)
San Salvador Tour (Get insight into the country's capital)
If your hotel does not offer touristic services, you can check prices and offerings at Tunco Life, Surfo's & Tiki Travel or Surf & Trips.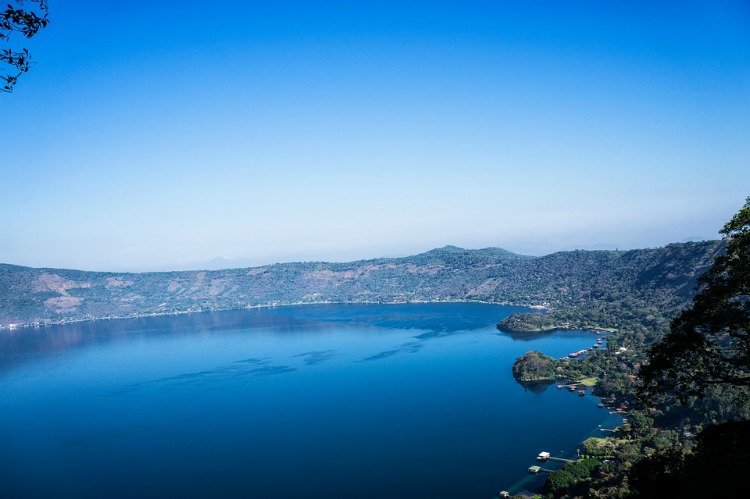 Watch the Sunset
What could be better than ending your day with a breathtaking sunset at El Tunco Beach? The sunsets at the beach are incredible, loaded with vivid colors. As the sun sets down, grab your happy hour cocktail and enjoy getting ready to enjoy the nightlife.
Listen to Live Music
Local and international bands play rock, reggae and other rhythms at different venues in El Tunco. You can count on places such as La Bonita Beach Club, Bar La Guitarra, and Blu Bar to offer live music on Thursdays, Fridays, and Saturdays.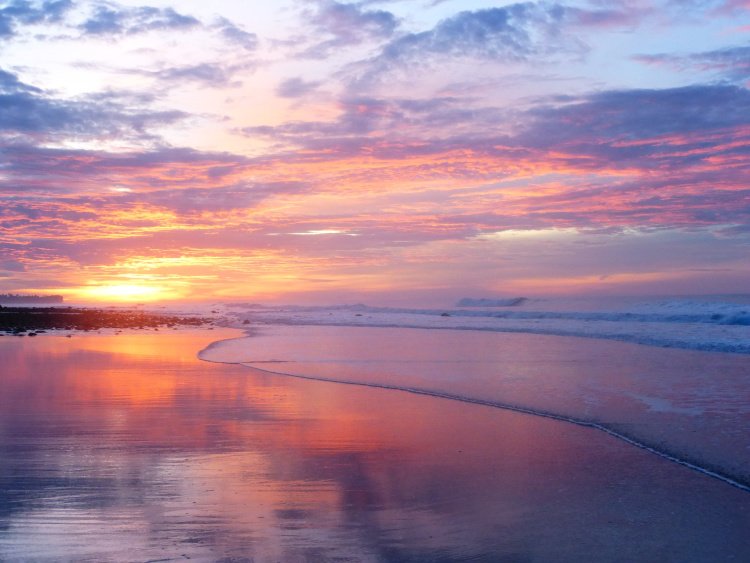 El Tunco El Salvador Restaurants
El Tunco El Salvador has a great selection of restaurants.  You are not going to go hungry here. On the contrary, you may have problems choosing a place.  Here are some mouth-watering food spots.
Tunco Veloz
How about having some delicious, mouthwatering thin-crust pizza, freshly baked from the oven? Along with freshly baked pizzas, Tunco Veloz offers pasta dishes, salads, and a wine list.
Coyote
This place serves one of the best coffee in the zone and yummy brownies. They also serve burgers, pasta, pizza, seafood, salads and other treats that will satiate your hunger for sure.
Rock & Roe Fish Shop
Stop by Rock & Roe Fish shop and order their famous fish and chips. We bet you will enjoy this dish at any time of the day. You can also ask order their fish tacos, fried calamari, and fish tostadas.  I am sure you will be back for more!
Restaurante Erika
For some delicious food (and an amazing view), you can head straight to Restaurante Erika. This place offers local and international cuisine. Ask for the fresh fish or one of the local specialties.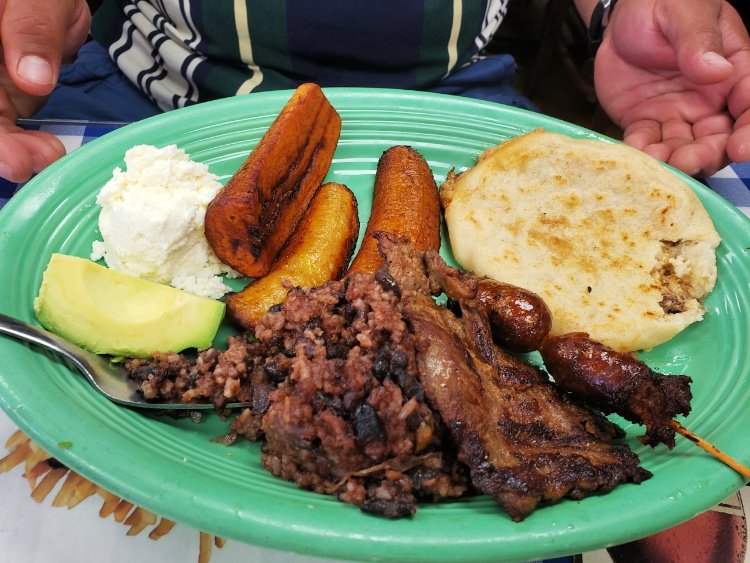 El Tunco El Salvador Hotels
Below I am suggesting some highly-rated accommodations at budget-friendly prices.
Kali Guest House
This guest house offers accommodations with free Wi-Fi, outdoor pool, shared lounge and complimentary shuttle services to the nearby airport. There is also a private beach area where guests can unwind far from the crowds. The guest house is an ideal location for families.
Hotel Mopelia
Along with well-furnished rooms and private bathrooms, the hotel offers Free Wi-Fi, private bar access, and private parking facilities. The staff at the hotel is friendly and cooperating, offering an excellent experience to the guests.
Hotel Tunco Lodge
Looking for a place right at the beach? Then there is no better option than Hotel Tunco Lodge. Surrounded by the tropical gardens, the hotel offers counts with a bar, game room, lounge, and pool. 
Eco del Mar
A rather peaceful place located in La Libertad, Eco Del Mar is a surf hotel specializing in lessons and rentals. The place has one of the best restaurants in the area with friendly and dedicated staff present to assist you all the time.
If you are interested in taking a look at even more spectacular beach stays in and around El Tunco, check out my detailed article.
Ok, so here you have it.  This is quite a long and comprehensive guide to El Tunco El Salvador.  Hope it helps you to plan your stay. Let me know if you have any questions!
More of El Salvador
To get familiarized with the beaches in El Salvador, make sure to read my article specializing in the topic.
The Best Beaches in El Salvador
For more of El Salvador, here are some additional articles:
The Colorful Town of Concepcion de Ataco
Exotic Fruits Discovered in El Salvador
Have you been to El Tunco El Salvador? What are your recommendations?
Pin "El Tunco El Salvador" for later!