This article is all about Los Angeles quotes! Get ready to learn more about the city through what famous people have said about it!
I am a big fan of quotes, sayings, and proverbs.  I have several compilation books and Pinterest boards where I save little morsels I find all over the Internet.
The other day, I bumped into a quote about Los Angeles.  I had one of those "aha" moments where I thought to myself, "Yes, that is so Los Angeles."
I got curious and started to research what others have said about Los Angeles.  There is a wide array of opinions, observations, and exaggeration on the quotes I found.
Some are so on points.  Others glorify stereotypes.
In this article, I have included the quotes I believe reflect the deep realities we live every day in Los Angeles.  Yes, there are people obsessed with stardom, plastic surgery, money, and superficiality.  
However, not everybody comes to Los Angeles looking for the same things.  Our way of living differs from what the mediums want you to believe.
I hope these sayings help you to see the city in a different light.  Maybe you will understand why many of us love our city.
Los Angeles Quotes
We are all citizens of Los Angeles because we have seen so many movies. DJ Waldie
I love Los Angeles.  It reinvents itself every two days.
Bill Connolly
Everything is just better in California – the wine, the food, fruits and vegetables, the comforts of living. Even the instrumentalists are generous and curious. Everything is wonderful.      Beth Anderson
I could not take one more minute of trying to convince the people of Los Angeles that a workers' revolution and a complete overhaul of society was a tiny bit more exciting than getting a bit role in a Burger King commercial. Susie Bright
As one went to Europe to see the living past, so one must visit Southern California to observe the future. Alison Lurie

Los Angeles is one of those places where somebodies become nobodies and nobodies become somebody. Carlos Ruiz Zafon
In Los Angeles, everyone is a star. Denzel Washington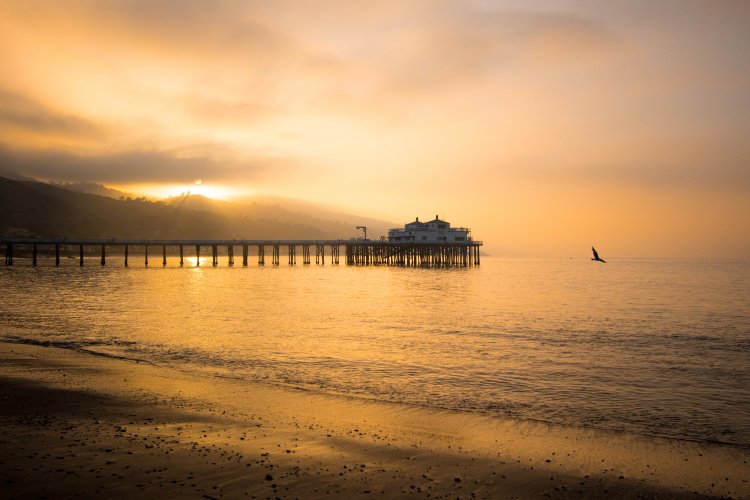 I discovered Los Angeles in the late 90s. The city was not at its best at the time, but I fell for it right away. There is something almost haunted about it, a vibrant mythology I find rather inspiring.  Hedi Slimane
We only have two kinds of weather in California, magnificent and unusual. James M. Cain
Just as the gladiators laid bare the mentality of the Romans, L.A.'s obsession with dramatic freeway chases may reveal a scar at the bottom of our collective psyche. Gregory Rodriguez
Los Angeles is like a beauty parlor at the end of the universe. Emily Mortimer

Hardly anything in L.A. was close to anywhere else you wanted to go.  Hilma Wolitzer
I do actually like Los Angeles.  Partly because I was told I wouldn't. Hugh Laurie

There's no need to travel further. The Los Angeles area is big enough for us. Marvin Davis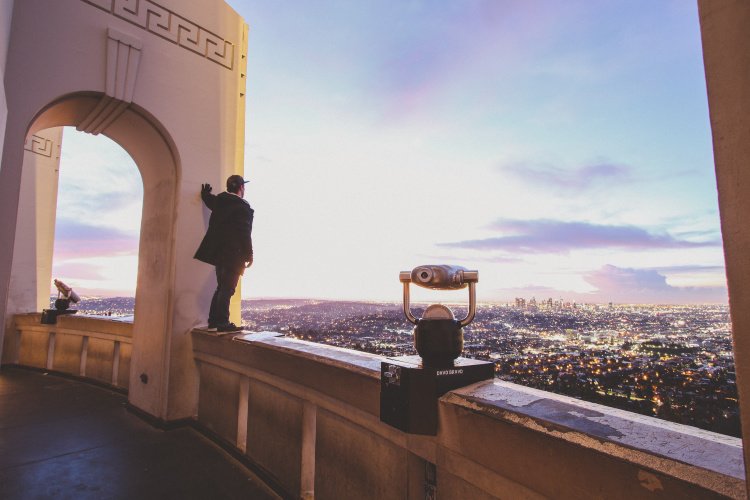 Los Angeles is a place for the kind of people who are willing to try something new.  Its a place for people who want to build a new world. Dorothy Chandler

Los Angeles is a microcosm of the United States. If L.A. falls, the country falls.  Ice T

I'd come out to Los Angeles for a vacation to see a friend and just fell in love with it. Claire Forlani
In Los Angeles, you can have the city life and feel like you are on holiday at the same time. Isabel Marant
Marriages that last are with people who do not live in Los Angeles. Farrah Fawcett
The freeway experience … is the only secular communion Los Angeles has. Mere driving on the freeway is in no way the same as participating in it. Anyone can "drive" on the freeway, and many people with no vocation for it do, hesitating here and resisting there, losing the rhythm of the lane change, thinking about where they came from and where they are going. Actual participation requires total surrender, a concentration so intense as to seem a kind of narcosis, a rapture-of-the-freeway. The mind goes clean. The rhythm takes over. Joan Didion
Los Angeles survives on that which is unpredictable. The unexpected courses through its very veins.  Ellie Kemper
Life in California is beautiful.      Oscar Nunez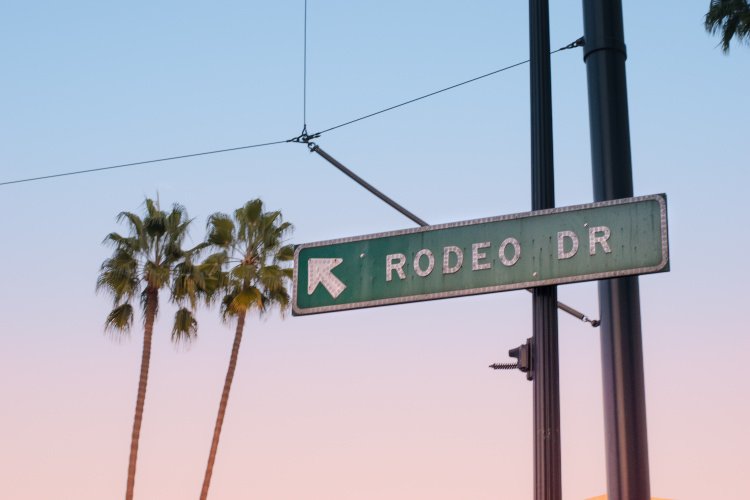 Los Angeles is full of anomalies, but none is more striking than the confluence of urban grit and natural beauty. For all the strip malls and housing developments that have metastasized over the landscape, wilderness still surrounds and courses through L.A. Kit Rachlis
It seems to me that Los Angeles is a city filled with dreamers. David Howard

The thing that really surprised me about strip malls in California, specifically Los Angeles, is that they have some really fantastic restaurants. Dave Foley 
You can see darn near anything just by walking along the beachfront from Venice to Malibu. Del Howison
Tip the world over on its side and everything loose will land in Los Angeles. Frank Lloyd Wright

Los Angeles is a very transient town. It's the only place I know where you can actually rent a dog.  Rita Rudner
Los Angeles, or Southern California as a whole, constitutes a social world of its own that is peculiarly disordered, speeded up, and artificial. The popular idea (substantiated to a degree by historians) is that because California was for so long the special end point of the westering dream, the pot of gold at the end of the rainbow of hopes of countless pioneers, it has received more than its share of restless visionaries and misfits and is therefore a more intensely neurotic version of the neurotic life of modern America. Janis P. Stout
I love Los Angeles.  I love when people make fun of it.  I think, "Good, don't come." All the jokes about it feel out of date. Mary McCormack

In Hollywood, brides keep the bouquet and throw away the groom. Groucho Marx

If most American cities are about the consumption of culture, Los Angeles and New York are about the production of culture – not only national culture but global culture.  Barbara Kruger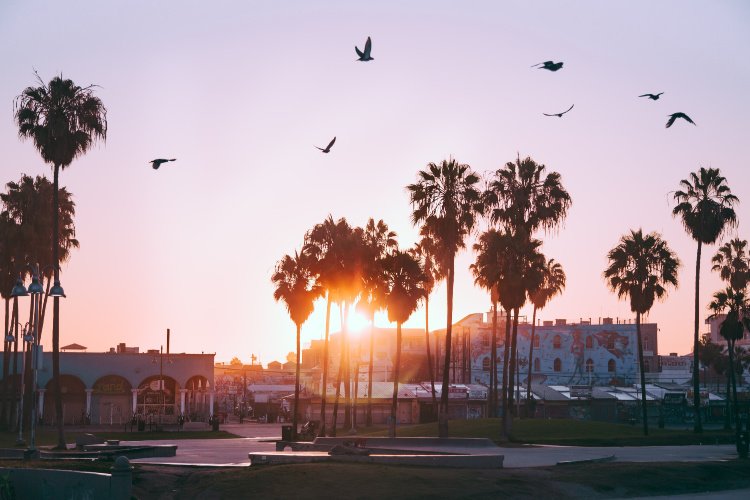 I still giggle when someone asks for my address and I say, Hollywood, Los Angeles.  Ashley Jensen
Hollywood is wonderful.  Anyone who doesn't like it is either crazy or sober. Raymond Chandler
Los Angeles is a very special city. It's a great ethnic mix, a great cultural mix.  Gustavo Dudamel
Malibu: With sounds of waves crashing, and the ocean at the doorstep, you feel like you are hours away from civilization. And with L.A. traffic, YOU ARE. Jennifer Harrison
Take my picture, Hollywood! I wanna be a star! Lady Gaga
Los Angeles is the Great Gatsby of American cities. Kevin Starr
People cut themselves off from their ties of the old life when they come to Los Angeles. They are looking for a place where they can be free, where they can do things they couldn't do anywhere else. Tom Bradley
I would fly to Los Angeles just for a cheeseburger with pickles and extra tomatoes from In-N-Out.  Zoe Kravitz
People are afraid to merge on freeways in Los Angeles.  Bret Easton Ellis

Southern California, where the American Dream came too true. Lawrence Ferlinghetti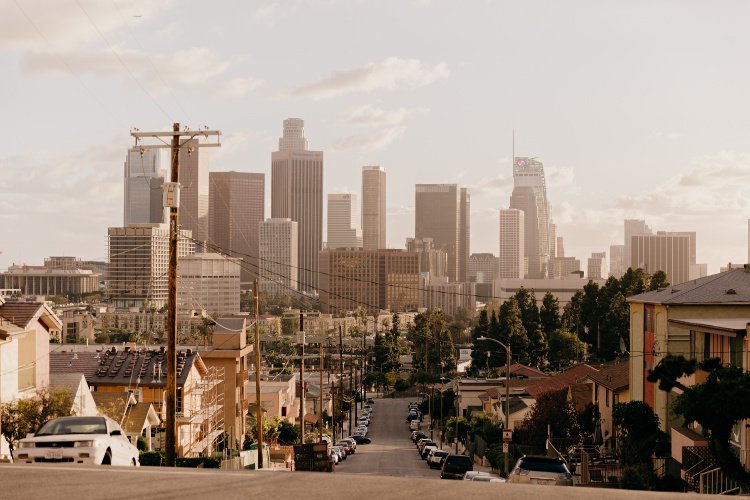 More of Los Angeles
Los Angeles Ultimate Bucket List
One Day in LA: Itinerary for First-Time Visitors
2 Days in Los Angeles: Downtown-Based Itinerary
Things to Do in Downtown Los Angeles
A Day in Los Angeles: 4 Downtown Itineraries
More of Southern California
One Day in San Diego: Itinerary for First-Time Visitors
Ultimate San Diego Bucket List
Places to Visit in Santa Barbara
150+ Places to Go in Orange County
What is your favorite Los Angeles quote?
Pin "Los Angeles Quotes" for later!