Today, Phil from Gourmet Globetrotter shows us how to spend 2 days in Los Angeles.  Do not fear my friend, there is a lot to see in 2 days!
There is no denying it – Los Angeles is a massive, sprawling city. However, things are slowly beginning to connect with the expansion of public transit options. In fact, if you stay downtown, there is no need to even rent a car. 
Despite downtown's dicey past, it has come a long way with some of the city's best restaurants and a thriving culture scene. And of course, no trip to LA would be complete without trying some Mexican food. Follow our journey through Tinseltown – where you never know who you might bump into.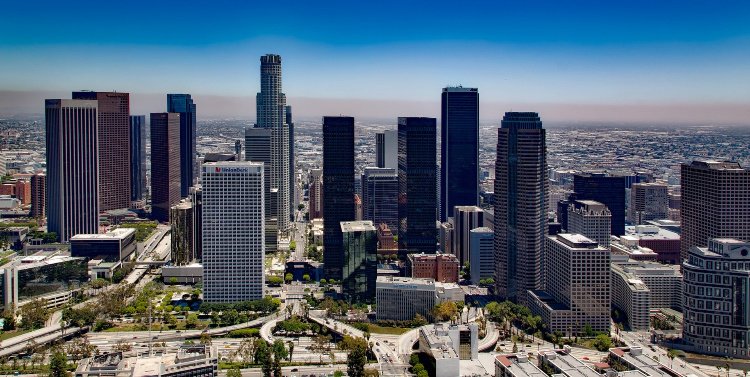 When to Visit Los Angeles
Sunny Southern California makes a perfect destination to visit year-round. There is virtually no humidity and temperatures rarely drop below 50 degrees. But when they do, look out! You're bound to see some shivering model or actor pass you by in full winter gear while donning a pair of sunglasses.
2 Days in Los Angeles – Where to Stay in Los Angeles?
Accommodation in Los Angeles doesn't come cheap. Between year-round beautiful weather and no shortage of tourists, most hotels charge a premium price with a minimum of $150 a night. It can drastically go up from there depending on the zip code. 
Luckily, you can still find many free things to do – from seeing a live TV taping or watching a red carpet movie premiere. 
We recommend staying downtown at the Los Angeles Athletic Club for the best access to LA. Charlie Chaplin once lived at the LA Athletic Club when he was getting started, and hallways are lined with photos of athletes from throughout the decades. 
Your hotel stay includes all the perks of club membership. The place has tasty food (and lots of healthy Californian cuisine). On the 3rd floor, there is a fully restored bar, opened just a few years ago, which serves pre-prohibition era cocktails.
 But the best perk? Free rein in L.A.'s most extensive athletic facility, including its indoor pool featured in countless movies and TV shows. Don't forget your swimsuits! 
If you're looking for more budget-friendly accommodations, the Ace Hotel and the Sheraton Grand in downtown often have rates below $200.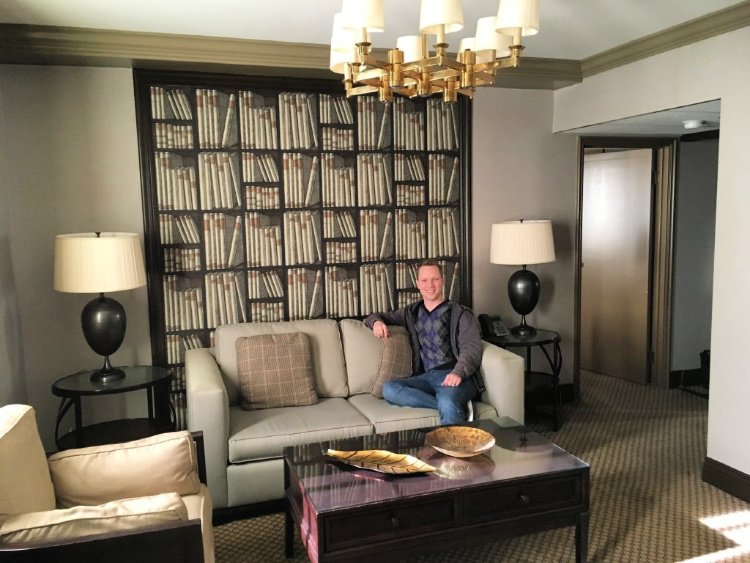 How to Get to Los Angeles
Los Angeles International Airport, known simply as LAX to locals, is a major airline hub. It has the most flight options for both domestic and international travelers. But be prepared – during peak hours this place can be a zoo and is notorious for its bumper-to-bumper traffic jams. 
In fact, LAX is considered one of the busiest airports in the world. But most visitors we speak with don't realize that LAX isn't your only airport option. Bob Hope Airport in Burbank is served by several major domestic carriers including JetBlue, Southwest, and American. 
While you may not find as many flight options coming into and out of Burbank, it's worth the extra money to avoid the headaches. Burbank is also much closer to Hollywood, West Hollywood, and Downtown Los Angeles.
2 Days in Los Angeles – How to Get Around Los Angeles
It wasn't very long ago that the only way to travel around LA was by car. But things are changing quickly. While Uber and Lyft are great options, there are more public transportation options than ever before. 
The Metro line connects Downtown LA to Hollywood and Pasadena. And the Expo line will take you all the way out to Santa Monica's beach.
Read More: Driving in Los Angeles: Tips by a Local
2 Days in Los Angeles Itinerary- Day 1
MORNING
Join a Broadway Historic Theater Walking Tour
Trek through this National Historic District and learn about Broadway's evolution and ongoing revitalization efforts to bring back these incredible movie palaces that started it all. There are a variety of walking tours (and we also recommend the art deco tour).
Schedule: Saturdays at 10:00 AM inside Pershing Square Park
Length: 2-4 hours
Cost: $15 general public, $10 Conservancy members and youth seventeen and under.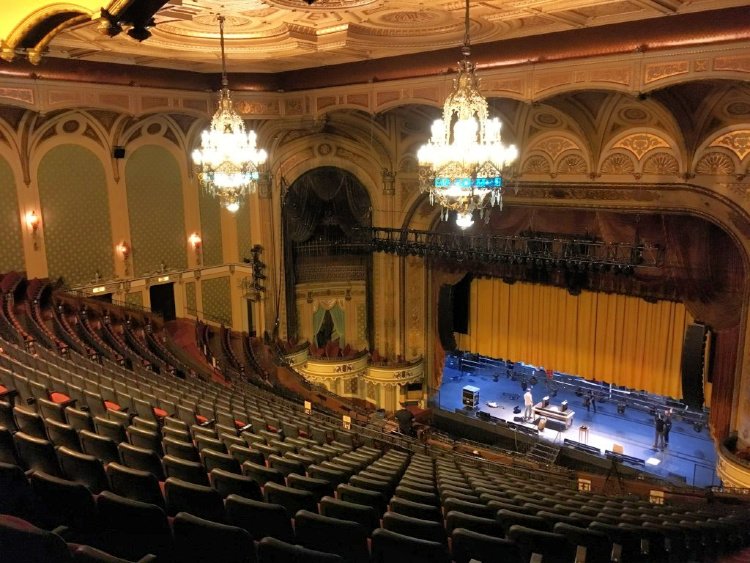 Get Cultured by Exploring Downtown LA
If you're looking for a healthy dose of ethnic culture, you'll find it in Downtown L.A. Take a self-guided tour of the mind-blowing Walt Disney Concert Hall or cutting-edge Museum of Contemporary Art, pick up some inexpensive Mexican handicrafts along colorful and historic Olvera Street, and have dim sum in Chinatown. 
Also nearby is Little Tokyo, a fun shopping area and a spot known for its great sushi and ramen noodles. Another hot spot is The Broad Museum, which is a private collection of contemporary art.
Read More: Things to Do in Downtown Los Angeles
4 Amazing Downtown Itineraries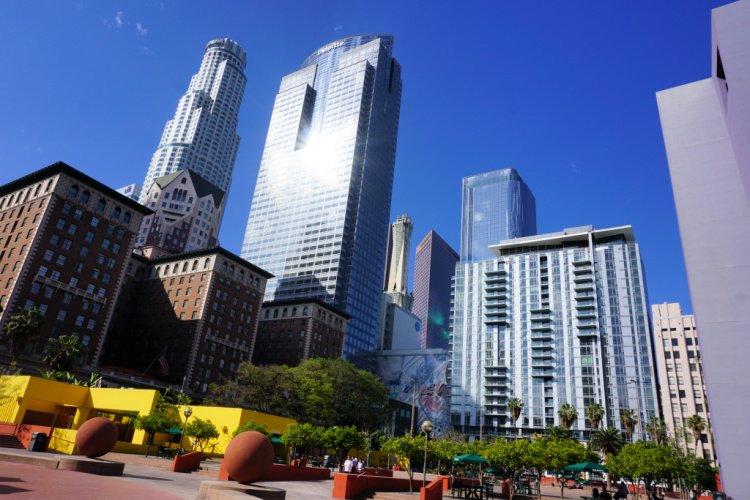 AFTERNOON
Grab Lunch at Philippe The Original (1001 N Alameda St) or Cole's French Dip (118 E 6th St) – $ – There's never been such a heated rivalry over a sandwich. Both spots serve their signature French Dip. The only problem? Both places claim they invented it. Cole's is closer to the hotel, but we're personally on team "Philippe" (a quick Uber ride away).
If you're still hungry, we recommend heading next to Grand Central Market (317 S Broadway). This market has survived it all – depressions, recessions and multiple phases of downtown redevelopment. Today you'll find a thriving multicultural cross-section of cuisines and people converging in one place.
Read More: Grand Central Market
Get discovered along Hollywood Boulevard
You're just a hop, skip and a jump away by metro from the wild west of Hollywood. Sure, Hollywood's top attractions are a bit touristy — but if it's your first time, definitely consider making a brief stop here.
Consider checking out the Hollywood Walk of Fame, seeing a taping of Jimmy Kimmel Live (tickets needed in advance), catching a movie at Disney's El Capitan Theater, or running away from all the costumed characters (like I do!). 
Insider tip: visit Ghirardelli Chocolates next to Disney's historic El Capitan Theater for some free samples of chocolate. And check out what films are coming up at this theatrical gem fully run by Disney. If you have kids in tow, they'll love the pre-show that often includes costume characters of their favorite Disney films.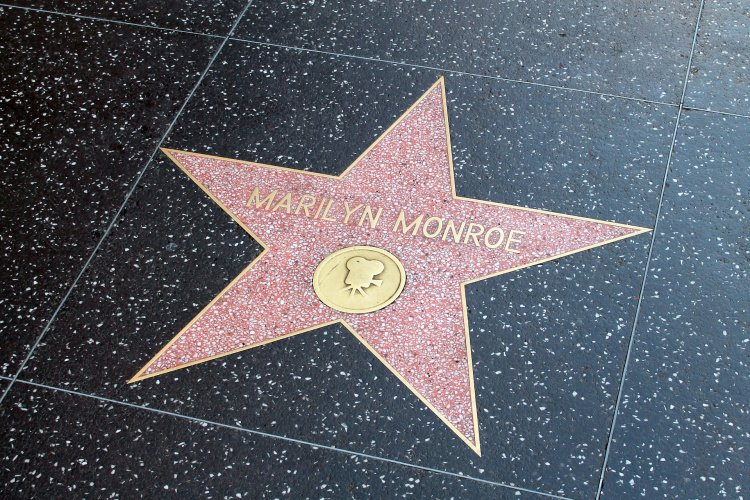 EVENING
See Master Illusions at Black. Rabbit. Rose.
Now, most people in LA have heard of The Magic Castle, a private magic club with celeb fans like Johnny Depp and Quentin Tarantino. But it isn't for a casual night out and scoring a ticket takes effort. 
Plus, there is the whole required advanced reservations, formal attire and a sit-down dinner. Oh, and no photos please (unless you're tricky as a magician and can sneak one in like I did when my parents visited!). 
Tickets on Goldstar for Black Rabbit Rose run a cool $26 each. There is no required dinner or drinks to be purchased.
We recommend arriving about 30 minutes early and grabbing a drink at the attached bar. They have an extensive cocktail menu with a drink called the Honey Bunny (which smokes!) and the Bullet Catch, a rum and coffee concoction that is topped with a flame. 
Magic shows are held Thursday-Saturday in the basement of a historic Hollywood apartment building, once home to actors Clara Bow and Stan Laurel. You'll feel like walking back in time with the prohibition-era bar and themed cocktails.
It is a completely different experience than The Magic Castle — much more intimate with a bar and separate theater area that holds at most 50 people. And like the previous visit, the actors focused in right on Kevin and once again pulled him up on stage! 
Shows last about 1 hour and it's a 1920's-inspired variety act with lounge singers, a flame eating woman and plenty of magic.
Drinks with a View
After the show, head back downtown for a nightcap at 71Above, located on the 71st floor of the US Bank Building in downtown LA. Meals can be downright pricey here. But you can get the same view by just buying a drink at the restaurant's bar. 
You won't get a better view anywhere else in LA — 71Above is considered the highest restaurant West of the Mississippi. Check out the soaring view of the lights spread out from downtown as far as the eye can see. And even the red tail lights of all the traffic seem calming. Well, at least from the 71st floor — sipping champagne — and where you don't have to deal with the glacial pace.
2 Days in Los Angeles – Day 2
MORNING
Check out the views from Elysian Park.
Elysian Park Trail is a well-maintained path that will feel worlds away from downtown. It's also one of the few hikes that allow dogs off-leash. It's way less congested than Runyon, where we typically go for our hikes. 
Finding the trail can be slightly challenging, but we suggest entering "Grace Simons Lodge" on either Google Maps or Waze. You'll see a big white gate (typically closed) crossing the dirt path at its entrance. The entire trail takes about 1 hour and is a loop.
AFTERNOON
Climb through LA's secret underground passages that most locals don't even know exist
Los Angeles is full of secrets — and I keep uncovering new things even after a decade of living here. Cartwheel Art offers one of the most unique tours I've ever taken: a trip deep into the underground network of tunnels that thrived in Los Angeles during the prohibition era. The 2.5 hour tour explores LA's underground past ranging from famous Prohibition-era murders to the speakeasy haunts that the Hollywood elite would frequent. Tickets for the Underground tour are $85 per person and begin at 3 PM.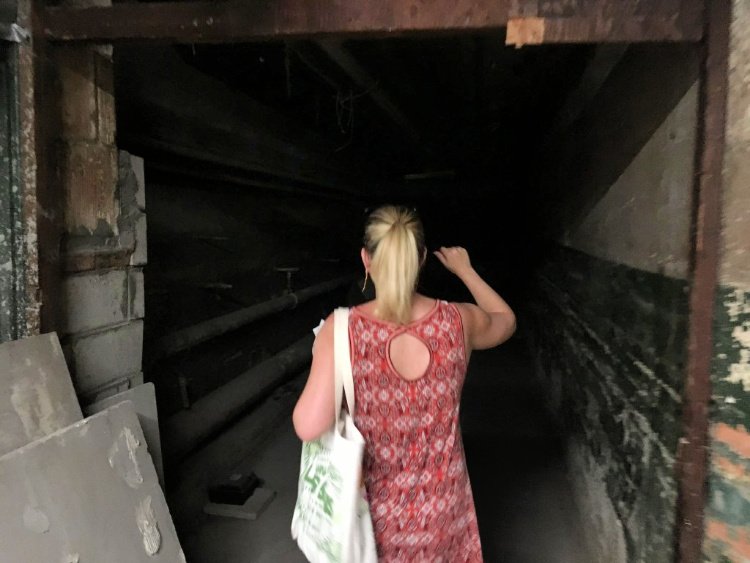 EVENING
Some Serious Italian Food
After burning all those calories between the hike and the walking tour, consider a bite at Terroni (802 S Spring St) in downtown LA. The pizza is a delish – served "Southern Italian-style." Meaning, they won't slice it. A fact that always revs us up. We've been to Italy, and they actually can slice pizza. Seriously, don't get me started! But the food is great – especially their zucchini flower appetizer (no slicing required!).
Go inside the 'Willy Wonka of Booze' if you dare
Without a doubt, if you're looking for one of the most unique things to do in Los Angeles, Lost Spirits Distillery is for you. Located in the arts district of downtown LA, the distillery doesn't have any obvious signage. But you'll know when you're at the right spot when you see the giant queen of hearts with a door in the middle. 
The distillery partners can only be described as real-life Willy Wonka's — taking you along their creative (and often strange) journey through their amusement park for adults. The 2-hour tour ($35 per person) leaves every 30 minutes between noon to 10 PM every Friday-Sunday. And by the way, advanced reservations are 100% necessary.
Powerplant turned underground club
You are just a short Uber ride away from The Edison (108 W 2nd St), one of the more unique venues in town. This renovated power plant cranks out absinthe and craft cocktails, plus burlesque and live music nights. It sort of feels like 1920's vaudeville mixed with steam punk.
Bio: Gourmet Globetrotter is a travel blog that celebrates life to the fullest. The site is geared towards travelers who enjoy the finer things in life – including food, drink, unique accommodations and especially adventure. As a feature travel writer, my stories and photos have run in the Los Angeles Times, San Francisco Chronicle and Wall Street Journal as well as in such magazines as Lonely Planet, Intermezzo Travel, and Westways Magazine.
More of Los Angeles
One Day in Los Angeles: Itinerary for First-Time Visitors
Los Angeles Itinerary: 2, 3 or 4 Days in Los Angeles
Los Angeles Ultimate Bucket List
Weekend Getaways from Los Angeles
More of Southern California
San Francisco Itinerary: 1, 2 or 3 Days in San Francisco
Los Angeles to San Diego Drive: A Road Trip Itinerary
Los Angeles to San Francisco Drive: A Road Trip Itinerary
5-Day Pacific Coast Highway Itinerary
What are your thoughts for these 2 days in Los Angeles itinerary?  What would you add?
Pin "2 Days in Los Angeles Itinerary" for later!