This article shows an exciting itinerary for a Los Angeles to San Francisco Drive! Enjoy!
I would never get tired of road trips.  To me, they are the ideal way to travel from point A to Point B.  It is fascinating how much you can learn while driving.
Plus, one road trip is not identical to another even if the same route is taken.  Seasons make a difference. Attractions come and go. There are places that for some reason you never seem to catch open.
Living in California has only made my love for road trips stronger.  There are a lot of places to go and miles to cover.
But, the classics are the classics for a reason.  The Los Angeles to San Francisco drive is hands down one of my favorite trips.
That is why I am dedicating this article to that specific route.  Hope you enjoy the ride!
Please note: This article contains affiliate links, meaning I may earn a commission if you make a purchase by clicking a link. Of course, this comes at no extra cost to you and helps me to keep offering solid information to readers.
About this Itinerary
I have done this route many times.  Because of that, I feel like I can provide tons of advice.  Ask my friends. I have taken them around California many times.
Having said that, the Los Angeles to San Francisco drive can be done in 6 hours.  It would take a bit more if traffic is heavy. But, the point is not to get from point A to point B as fast as possible.  You want to savor all the attractions and scenery along this beautiful stretch of the Golden State.
I am breaking down the itinerary in 6 days.  I would provide details on how to shorten or extend the trip later.
Keep in mind this itinerary will take you (mostly) through Highway 101.  That means there is a lot of inland driving in here.
If you want to drive from Los Angeles to San Francisco through the coast, I recommend checking out this article:
5-Day Pacific Coast Highway Itinerary
By the way, on this itinerary, I will not spend time describing what to do at the starting and end points.  If you want to explore Los Angeles and San Francisco, you can check the following guides.
One Day in Los Angeles: Itinerary for First-Time Visitors
San Francisco Itinerary: 1, 2 or 3 Days in San Francisco
Lastly, I want to mention the drive from Los Angeles to San Francisco is one to do multiple times.  There is so much to see in between. I mean that is why California is such a sought after destination.  I will provide plenty of ideas. I want to make sure my guide can be used for multiple trips.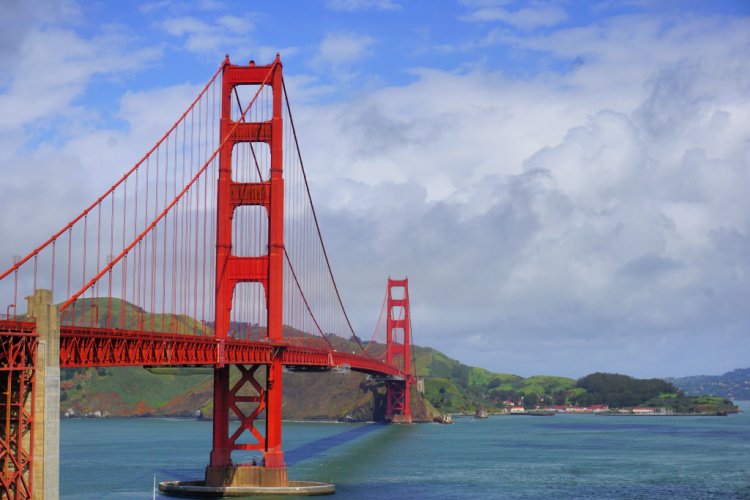 Sightseeing Gear
Get ready for a day of sightseeing by bringing the right gear.  Here is a list of the items I pack to explore cities and towns in California.
Los Angeles to San Francisco Drive Day 1 – Los Angeles to Santa Barbara
Distance and Driving Time: The distance from Los Angeles to Santa Barbara is 95 miles.  It should take you less than 2 hours to arrive at your destination.
To beat Los Angeles traffic, you either leave very early (before 7:00 a.m.) or after 9:00 a.m.  To maximize travel time, I would leave super early. I would drive to Santa Barbara directly without stopping.
Breakfast:  Once in the American Riviera area (that is how Santa Barbara is known), pick a nice spot for breakfast to celebrate your arrival.
I cannot stop raving about Jeannine's Bakery.  I am infatuated with their salmon bagel, banana Kahlua French toast, and chorizo frittata.  Plus, they have delicious coffee and pastries you can order to go. There is a location in Santa Barbara but I prefer the Montecito location.
Other good options include Scarlet Begonia, Bree'osh and The Shop Kitchen.
If you want to start the day with a scrumptious Mexican dish, head to Lito's.  My husband likes to order the menudo and I am a fan of their green chilaquiles.  The sauce is unique since it is flavored with laurel leaves.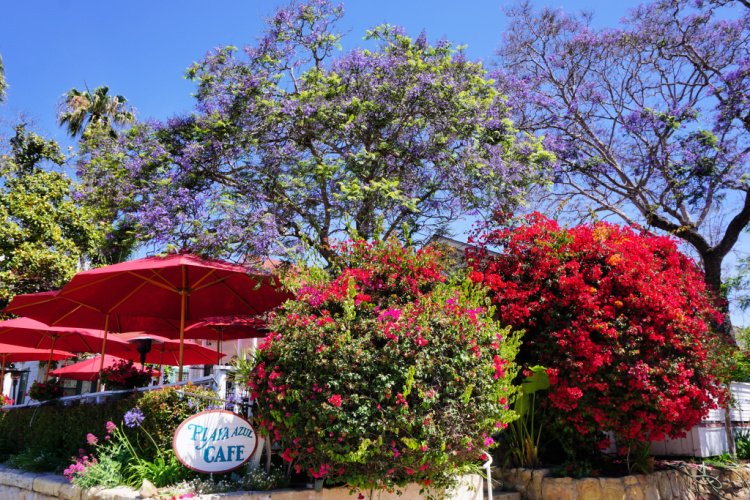 What to see and do:  Once satisfied, walk around the Downtown area discovering landmarks such as El Presidio, Casa de la Guerra, Casa Covarrubias, Lobero Theather, the Courthouse, Granada Theather, Public Market, El Paseo, and Alice Keck Park.  In addition, you can check the historical and art museums.
Downtown Santa Barbara is walkable but you will need to hop in your car to visit the Santa Barbara Mission.  This not-to-miss beauty is considered the "Queen of Missions."  You will understand the nickname once you see its facade and gardens.  
There is a rose garden located across the Mission and the Museum of Natural History is steps away.
After Downtown, you have two options.  First, you can opt to spend the rest of the day around the Funk Zone, a once derelict warehouse district turned an epicenter of all things cool.  In this district, you will find wine tasting rooms, breweries, restaurants, coffee shops, galleries, and murals.  Many businesses have communal seating and encourage camaraderie. You will definitely meet new people.
If you want to explore the Funk Zone and have no idea where to start, you can head to the visitors center to get some advice.  You are going to be provided a map of the area (including the urban wine trail) and local recommendations. Remember to ask for discounts (coupons are available most of the time).
If you want to spend the rest of the day at the beach,  you can stop by the Stearn's Wharf, the Marina and East Beach. I prefer Leadbetter Beach because I can walk to Shoreline Park (for amazing views of Santa Barbara) and have a snack at the Shoreline Beach Cafe.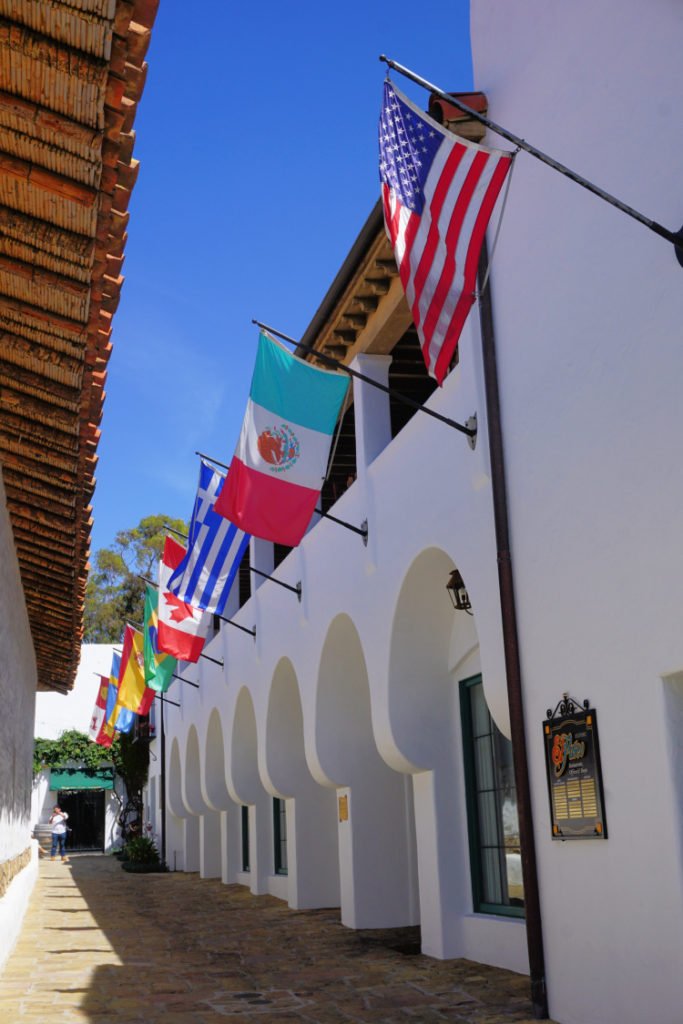 Lunch and Dinner: I enjoy eating at places such as Corazon Cocina, South Coast Deli, Lilac Patisserie, Pickles & Swiss, Lilly's Taqueria and La Super-Rica Taqueria.  
For ice cream, I go to McConnell's.  For cheese, C'est Cheese.  For Chocolate, I go to Chocolate Maya.
Parking Details:  It makes sense to head first to the Mission and then head to Downtown and leave the car park at a municipal garage.  They usually provide one or two hours free and affordable rates for the rest of the time. Prices may increase during high season.
You can walk around town, take the trolley or bus.
Los Angeles to San Francisco Drive Day 2 – Santa Barbara to Solvang (or Santa Maria)
Distance and driving time: The distance from Santa Barbara to Solvang is about 35 miles.  So, driving in day 2 is light. You may drive an additional 20 to 30 miles moving around the towns in the Santa Ynez Valley (where Solvang is located).
There are two ways to reach Solvang from Santa Barbara.  One is to take Highway 101 along the Gaviota Coast. The other is take Road 154 among the Santa Ynez Mountains.  It is up to you to decide what route to take (both are scenic).
You can choose to spend the night in Solvang, Lompoc (cheapest hotel rates in the Valley) or Santa Maria.
Breakfast:  Having breakfast in Santa Barbara is an option since you have a wide range of establishments to choose from. And, I mean, it is difficult to go wrong in here.
Nonetheless,  I love to eat in the Santa Ynez Valley too.  
Paula's Pancake House, located in Solvang's main drag, is known for its Danish pancakes, buttermilk pancakes, waffles, eggs benedict and omelets.  I tend to prefer Ellen's Pancake House in Buellton since they have a huge selection of sausages (Danish, Portuguese, Polish, etc).  They can be combined with eggs and hash brown.
Fresco Valley Cafe serves excellent scrambles, wraps, sandwiches and avocado toast.  They serve lunch too. The food here is so mouthwatering!
For a unique experience, grab authentic Danish pastries at one of Solvang's bakeries.  You can go to Olsen's, Mortensen's or Birkholm's. You can read more details on what these bakeries offer in this post:
Solvang Bakeries and Sweet Treats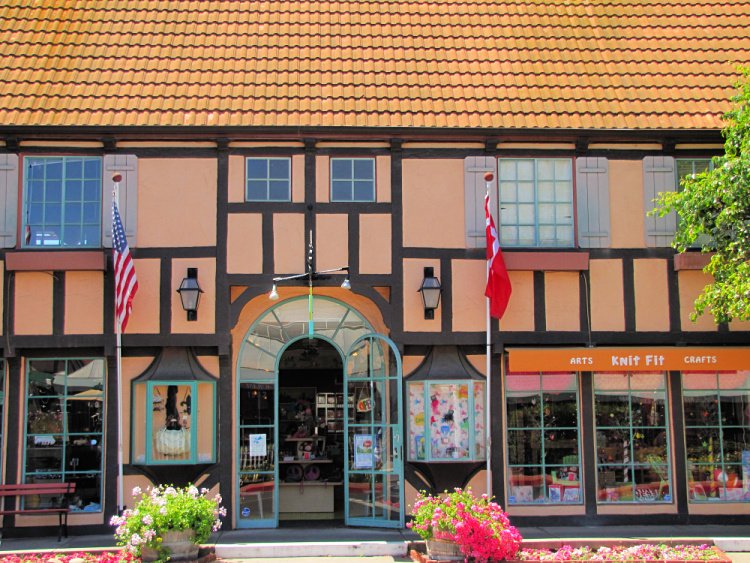 What to see and do:  Solvang is known as the Danish capital of the United States.  First-time visitors may be surprised by the colorful buildings, windmills, and replicas of Danish landmarks.  In addition, the town is full of bakeries, chocolatiers, and shops selling sweets such as fudge and taffy.
I recommend walking around Mission Drive, Alisal Road, and Copenhagen Drive.  Also, make sure to stop by Mission Santa Ynez.  For some reason, the Danish town was developed next to the old Spanish mission.  What can I say? This confirms California's diversity.
The Santa Ynez Valley is Santa Barbara's wine country.  Most visitors are interested in enjoying the fruits of the vine.  Solvang has enough tasting rooms to keep you busy for the entire day.  My tip would be to stop by the visitors center and ask for discount flyers.  You may be able to get several "2 for 1" tastings.
If what you see in Solvang is not enough, head to Los Olivos, the premier tasting town of the valley.  To summarize, this town is all about wine. There is barely something else to do.
Here are my guides to Solvang and Los Olivos:
Los Olivos: Things to Do, Eat and Drink
If you are with your kids, don't sweat.  The Santa Ynez Valley has many attractions optimal for kids.  For example, there are opportunities to visit an ostrich farm, a miniature horses ranch, a lavender field (in season) and a nut & berry farm.  Solvang has several museums suitable for kids and La Purisima State Historic Park showcases how life was during the mission era.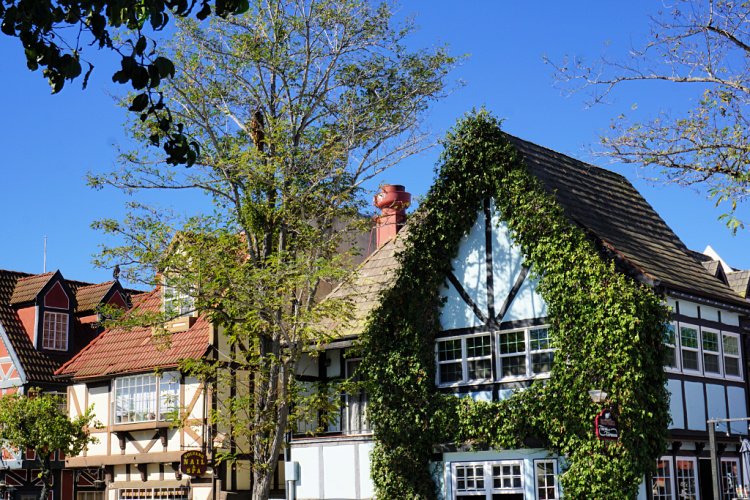 Lunch and Dinner: My favorite restaurant in the Valley is Industrial Eats (Buellton).  They have some of the most delicious food ever! I crave their dishes so much.  They serve pizza, sandwiches and small plates.
Their combinations are surprising.  For example, they serve cod with avocado and daikon, pleasant with basil, and rabbit with cream and mustard.
Other good restaurants include The Bear and Star (Los Olivos), Mad & Vin (Solvang), Succulent Cafe (Solvang) and Root 246 (Solvang).
If you are a foodie at heart, head to the tiny town of Los Alamos.  They have superb food in places such as Pico, Bell's and Full of Life Flatbread
To experience Santa Maria BBQ (California's own BBQ style), you can visit the Hitching Post, Jocko's, and the Far Western Tavern.
If you are finishing the day in Los Alamos or Santa Maria, it makes sense to stay in the area (don't drive back to Solvang).
Parking Details: Parking is free in all Valley towns.
Los Angeles to San Francisco Drive Day 3 – Solvang to San Luis Obispo
Distance and driving time: The distance from Solvang to San Luis Obispo is about 67 miles.  From Santa Maria to San Luis Obispo is about 30 miles.
It would be nice to spend some time on the coast before driving inland for a couple of days.
Breakfast: If you stayed the night in Solvang, you would drive by Los Alamos.  This is a good opportunity to get breakfast at Bob's Well Bread Bakery.  The quiche is my favorite dish from the menu.  The gravlax platter and the eggs benedict are delicious too.  Remember they have plenty of baked goodies that can be purchased to go.
If you stayed in Santa Maria, the go-to breakfast joints in there are The Pantry and Cubanissimo Cuban Coffee House.
On Pismo Beach, you want to have clam chowder served on a bread bowl at Splash Cafe.  I order mine topped with seafood.  I know it sounds weird to have clam chowder for breakfast but you do not want to miss this! Zorro's Cafe is another of my top recommendations on the Central Coast.
What to see and do: Even if you do not stop by Pismo to eat, stop to stroll the pier, see the sand dunes or admire the sea stacks at Shell Beach.
This small, laid-back town is a nice place to enjoy the outdoors.  South of town, there is a strip of the coast (Oceano Sand Dunes SVRA) where private vehicles, ATVs and specialized motorcycles are allowed on the sand.  Many visit to spend the day riding around. Rental agencies include BJ's, Steve's, Arnie's and Sun Buggy Fun Rentals.  Compare prices before going with one particular company.
If you are looking for a milder kind of adventure, you can kayak around the Shell Beach area.  Central Coast Kayaks offer tours and rentals.
Another idea is to go further off the grid and visit Avila Beach (smaller than Pismo).  You can spend your time strolling, kayaking, apple picking, drinking wine, and hiking. For super scenic views, go to the Smuggler's Cove / Cave area.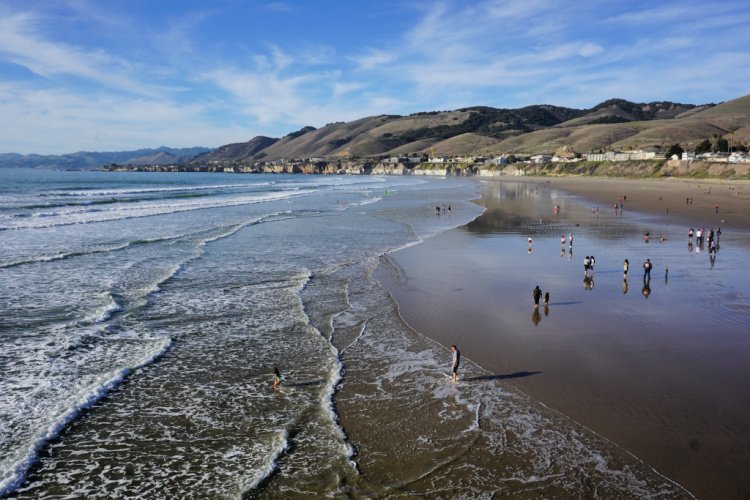 After a morning on the glorious beach, drive to San Luis Obispo, a quintessential university town.  
Most of the town's buzz is concentrated on the Downtown district.  In there, you can visit the Mission San Luis Obispo de Tolosa, the Museum of Art and the Children's Museum.  Higuera Street is full of restaurants, bars, coffee shops, and boutiques.
If you are brave enough, you can venture to Bubblegum Alley.  As the name implies, this is an alley covered in used bubblegum and other artifacts stuck to the bubblegum.  I found it completely repulsive. However, I know some people enjoy curiosities like this.
I have a thing for San Luis Obispo since the city has a lot of open spaces.  If you want to walk or hike, make sure to hit the trails at Laguna Lake Open Space, Islay Hill Open Space, Irish Hills Natural Reserve or Bishop Peak.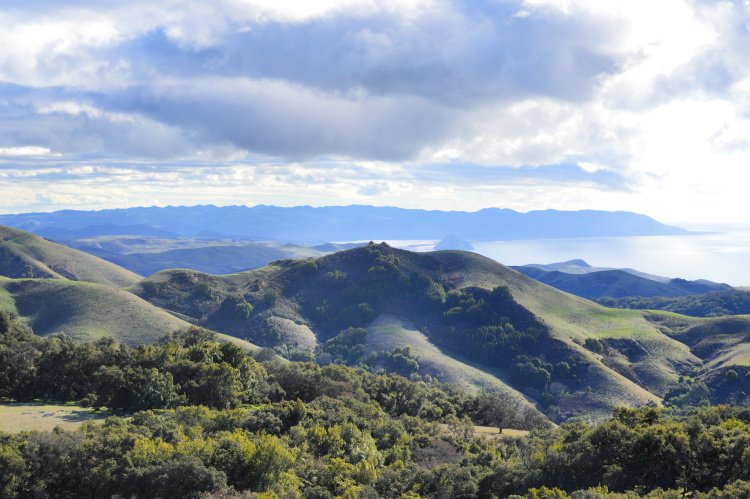 Lunch and Dinner: You are not going to go hungry in San Luis Obispo.  Places like Big Sky Cafe, Ciopinot, Taste, and Mistura serve pretty darn good food.
In addition, give a try to places such as Goji (Japanese), Thai Boat and Gennaro's.
If you have not tried Santa Maria Style BBQ, head to Old San Luis BBQ Co.
Now, do not leave town without indulging on a sweet treat.  For ice cream, go to Batch or Doc Burnstein's.  Donut fans should make the line for SloDoCo Donuts (they open 24 hours).
Parking Details:  Pismo Beach has free parking on the streets (2 hours max).  San Luis Obispo has parking on the streets and municipal garages.
Los Angeles to San Francisco Drive Day 4 – San Luis Obispo to Paso Robles
Distance and driving time: The distance from San Luis Obispo to Paso Robles is about 30 miles.  You should be able to drive from one town to another in less than an hour.
Driving time may be a bit longer if you choose to visit one of the coastal areas I recommend below.
Breakfast:  For a dose of home cooking, you should have breakfast at Del Monte Cafe, a place where copious amounts of eggs, burritos, bagels, pancakes, and French Toast are served.
For proper brunch fare, Mint + Craft will not disappoint.  They have a smoked salmon hash to die for.  I never get tired of their Brioche French toast and quiche.
Linnaea's Cafe serves waffles, breakfast burritos, granola, oatmeal, and pastries.  Once again, I like places like this before they count with an extensive offering of teas, coffee, and baked goods.
Coffee lovers should head to Kreuzberg Coffee Company and Coastal Peaks Coffee.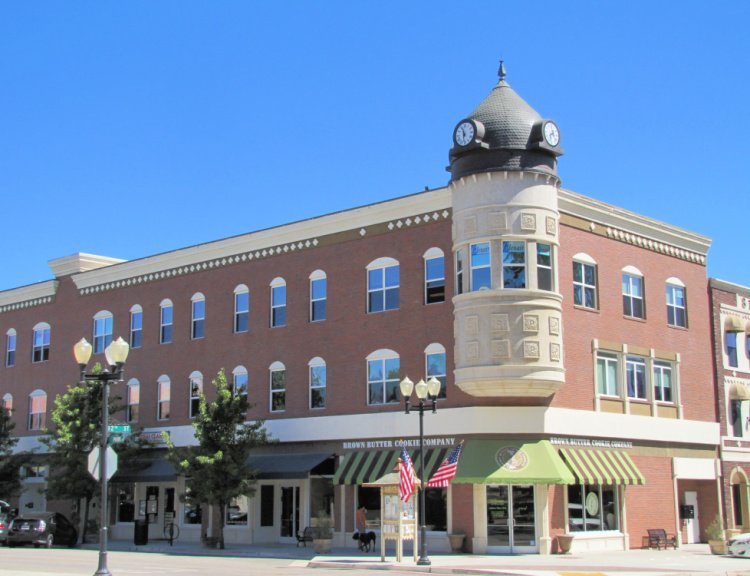 What to see and do: On your way to Paso Robles, stop by the small town of Atascadero to see the City Hall and Sunken Gardens.  It is a great place to take pictures and walk around.
As with the Santa Ynez Valley, people visit Paso Robles to enjoy the wineries and tasting rooms.  Spas and gastronomic experiences are also high on the list of some visitors.
Wineries in Paso Robles are divided into two sections: East and West of the 101 Freeway (or Downtown).  I recommend focusing on one section during your visit. Just keep in mind the area has more than 200 wineries.  It will take several trips to get a good grasp of the area.
On the east side, some of the best wineries include Eberle, Tobin James, Sculpterra, Barr, Bianchi, and Mitchella.
On the west side, standouts include Ecluse, DAOU, Adelaida, Opolo, Tablas Creek and Sextant.
For a one-stop tasting, Tin City, a new development in an industrial park is your best bet.  They have over 20 producers offering wine, beer and spirits.
These are just some ideas to guide you.  I recommend planning your tasting route beforehand and adjusting it to what you like.  I would check prices, hours and if reservations are needed. If are open to try places, look for discounts in local magazines (they can be found for free in many locations), visitor centers and websites (Groupon, Travelzoo).
For a trip like this, remember to have a designated driver or go on a tour if all the members of your party want to taste.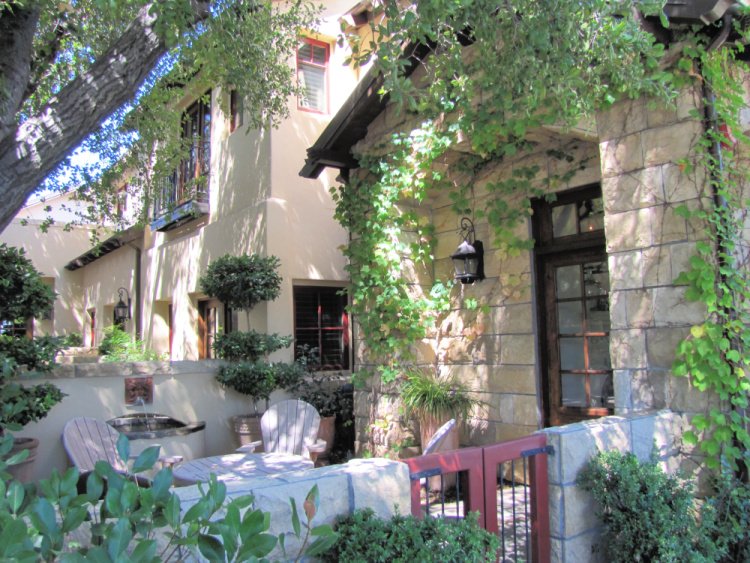 Alternative: If you are not interested in wine tasting or are visiting with kids, you can elect to head for Morro Bay and Los Osos for the day.  Morro Bay is famous for the huge Morro Rock, a volcanic plug. There is not another place in California like this.
Other than the rock, you can take a harbor cruise, observe the otters (yes, there are tons around) or go to the top of Black Hill. In the afternoon, Montana de Oro State Park is waiting for you in nearby Los Osos.  This park is special. I am not exaggerating.
To me, it is one of the most surprising spots in the Central Coast.  The coast in here is full of tide pools, coves, rock formations, and caves.
Another option is to visit Hearst Castle, a magnificent state with 56 bedrooms, 61 bathrooms, and 19 sitting rooms.  The property also contained guest houses, gardens, indoor and outdoor swimming pools, tennis courts, a movie theater, and an airfield. It used to host the world's largest private zoo.
You will need at least half a day to enjoy this place to the max. You can only visit on guided tours.  Check prices to make sure this attraction is within budget.
After Hearst Castle, spend the rest of the day in San Simeon or Cambria.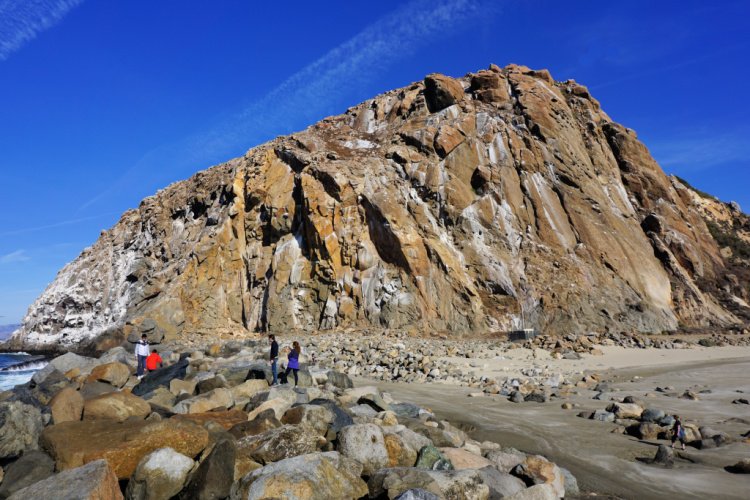 Lunch and Dinner: Even though Downtown Paso Robles is small, there is a cluster of good restaurants there.
I can recommend The Hatch Rotisserie, Thomas Hills Organic and Buona Tavola.  
For something less formal, try Habaneros, Stein's BBQ and Orale Taqueria.
Los Angeles to San Francisco Drive Day 5 – Paso Robles to Salinas
Distance and driving time: The distance between Paso Robles and Salinas is 100 miles.  You should be able to complete this drive in less than 2 hours.
Today, you can opt to drive directly to the Salinas area and spend the day there or make several stops before reaching the final destination.
Breakfast:  For some reason, I find fascinating the number of nice breakfast restaurants that can be found in Paso Robles.  I do not know. I cannot associate wine country with breakfast (I am sure some of you can).
Well, those are good news for those who want to start the day with the right food.  Seems like the breakfast scene is dominated by Joe's Place.  Almost every resident recommended this place.
What I like about this place is that they have chile verde, machaca and huevos rancheros for breakfast.  Also, they have the usual fare of pancakes, French toast, scrambles, and eggs prepared to order. I like when you have the best of two worlds in a menu.
Another ridiculously good place in Andrea's on Pine.  You may have noticed a trend in this article.  Well, I can survive on quiche and French Toast alone.  Andrea's has both on the menu!
Other options include Red Scooter Deli, Brunch and Galley Bite.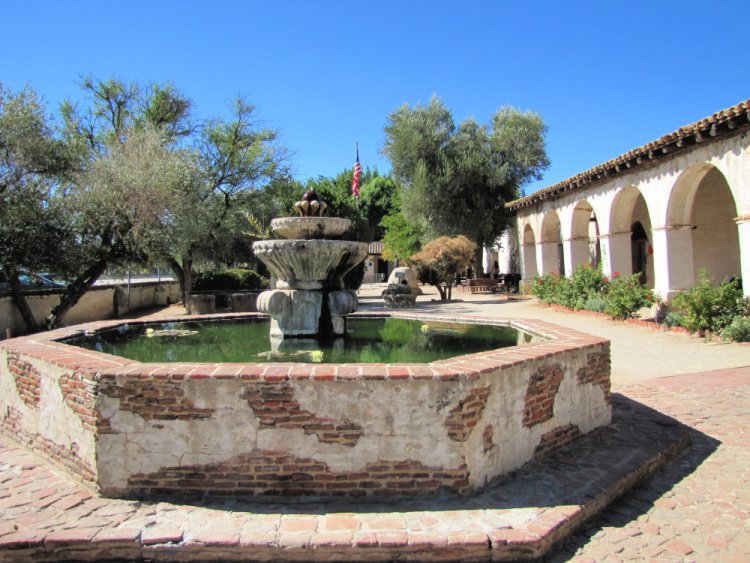 What to see and do: Close to Paso Robles, you will find the tiny town of San Miguel. It makes sense to stop to take a look at the Mission San Miguel Arcangel.  The building is simple but for reason, it radiates a sense of peace.  It is my husband's favorite mission.
The Rios Caledonia Adobe can be found in town as well.
If you want to keep the wine tasting theme alive, you can stop by wine tasting rooms such as Hahn Estate (Soledad), Paraiso Vineyards (Soledad), Scheid Vineyards (Greenfield), Pessango (Gonzales) and Manzoni (Gonzales).  These wines have a different terroir since the vineyards are located in Monterey County.
Do not miss Soledad's Mission!
Once in Salinas it is time to visit the National Steinbeck Center, a museum dedicated to one of the United States greatest writers (1962 Literature Nobel Prize).
You can end the day by detouring to the coast.  Monterey (the city) is located 18 miles from Salinas.  This beautiful town (way too beautiful) is home to the Monterey Aquarium, the Cannery Row (Steinbeck's reference keep coming), the Presidio and Fishermen's Wharf.  In short, there is a lot to see and do here.
You can also head to Pacific Grove, one of those hidden gems in the California Coast.  The scenery there is nothing short of spectacular.
I recommend staying the night in Salinas since prices are way more affordable than in the coastal cities.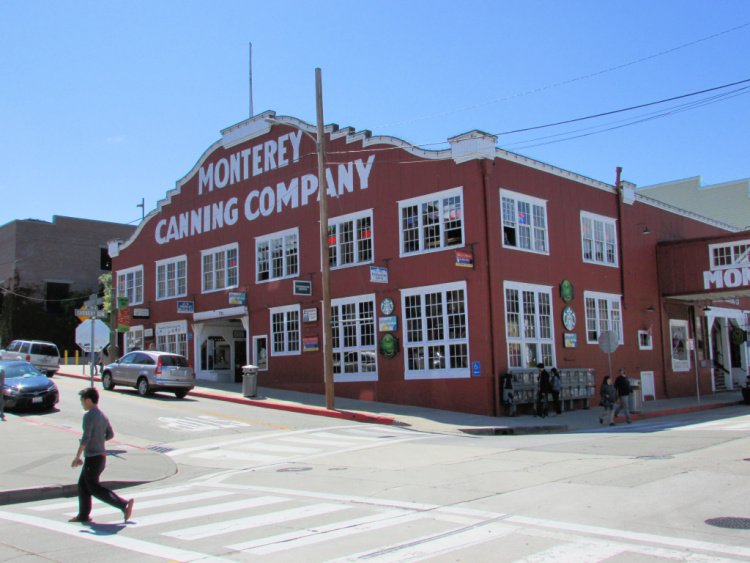 Alternative:  If you are not into wine tasting and/or literature, consider spending most of the day at Pinnacles National Park.  This not so known park, on the outskirts of Soledad, protect rock formations (leftover of a volcano, hence the name pinnacles) and unusual talu caves (formed by an ancient volcano and home of 13 species of bats).
The park is home of the North American condor as well.  As you can see, there are many reasons to make this unique park part of your itinerary.
Lunch and Dinner: In Salinas, there are a lot of restaurants serving Mexican food.  You can try classic and regional dishes at El Charrito, Culturas Hidalgo & Oaxaca and El Zacatecano.
If you are looking for something different, try the food at Salinas City BBQ, Saigon Noodles, or Ginger Thai Kitchen.
If you want to grab something in Monterey before heading to Salinas, stop by Loulou's Griddle in the Middle, Paprika Cafe or Hula's Island Grill.
Los Angeles to San Francisco Drive Day 6 – Salinas to San Francisco
Distance and driving time: The last leg of the trip has a distance of about 110 miles (depending on where you want to go to San Francisco).
Again, this is a relatively short distance that can be covered in less than 2 hours.  However, there are many interesting spots along the way.
Breakfast: You may choose to eat in Salinas before hitting the road.  If so, places such as First Awakenings, Ariana's Restaurant or Coffee Mia Brew Bar.
Or, you can choose to wait until you make it to San Jose to have breakfast.  Options are more varied there given the size of the city. Local favorites include Uncle John's Pancake House, The Breakfast Club, and Bill's Cafe.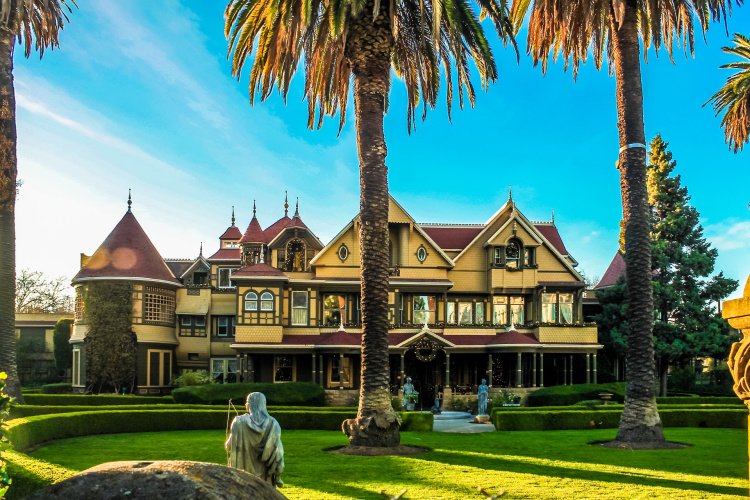 What to see and do:  Once you reach the San Jose area, you are going to feel the Silicon Valley / Social Media / High Tech vibe.
The city counts with the Intel Museum, a space dedicated to the technical revolution.  For something more esoteric, visit the Winchester House, one of the most haunted houses in the United States.
History nerds like me would delight on the Rosicrucian Egyptian Museum.  They have a wide range of interesting artifacts.
Kids would enjoy California's Great America, Raging Waters, and the Happy Hollow Park.  Santa Clara has a mission and bustling Koreatown (close to the junction of El Camino Real and Lawrence Expressway).
Continuing the tech theme, Facebook headquarters are located in Menlo Park and Google's one is located in Mountain View (the Computer History Museum is located here too).  I know tons of people who need to stop to take a picture of themselves in front of these campuses.
And, Stanford University welcome visitors to its campus.  The Memorial Church is a must see.
After days on the road, you may be anxious to make it to San Francisco.  I get you. The city is riveting!
Spend the rest of the day checking the Golden Gate Bridge or one of the city viewpoints (Dolores Park, Corona Heights Park or Twin Peaks).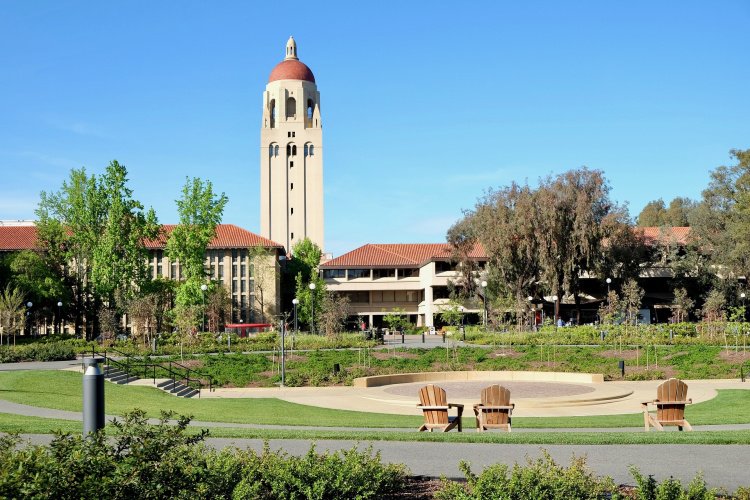 Lunch and Dinner:  At the moment, the Mission District is my favorite place to have dinner in San Francisco.  Historically, this has been the city's Latin barrio but don't get fooled. The food offerings are as international as you can get.
I recommend walking Valencia Street to get a vibe on what to eat.  Restaurants serve Mexican, Burmese, Indian, Peruvian, Argentinian, Venezuelan and Salvadoran food. Let me warn you,  it may be difficult to choose what to eat.
Shorten the Trip
The itinerary provided is ideal for a week of travel.  If you need to shorten the trip, you can experiment with 3 or 4 days (long weekend).  Now, this is a very limited amount of time and more driving would need to be packed each day.
However, 3 or 4 days on the road is better than nothing.  Plus, you can do this trip as many times as you want without getting bored.
My 4-day itinerary would look like this:
Day 1 – Los Angeles to San Luis Obispo
Day 2 – San Luis Obispo to Salinas
Day 3 – Salinas to San Francisco
Dat 4 – Drive back to Los Angeles with some stops in the way
Make the Trip Longer
It is very easy to extend this trip.  I provided several alternatives on how to spend days 4 and 5.  Those alternatives can be added as extra days.
Also, you may want to spend 2 to 3 days in Los Angeles and San Francisco respectively.
Best Traveling Season
The weather in California is pretty benign (some of the best in the world).  Average high temperatures are 80 degrees Fahrenheit in summer and 65 degrees Fahrenheit in winter.  That means you have road trip weather all year long.
Now, I need to tell you some things about the seasons.  Summer sounds like the logical time to visit. However, we have a phenomenon between late May and early July called June Gloom.  During that period, a marine layer covers the coastal areas all morning. That means you are going to have forecasted skies for half day.  That may be a problem for some.
During winter, the days are short. Sunset is around 5:00 p.m.
Having said all that, I believe the best travel seasons are spring and fall.  If you are a local, seasonality may not be a factor.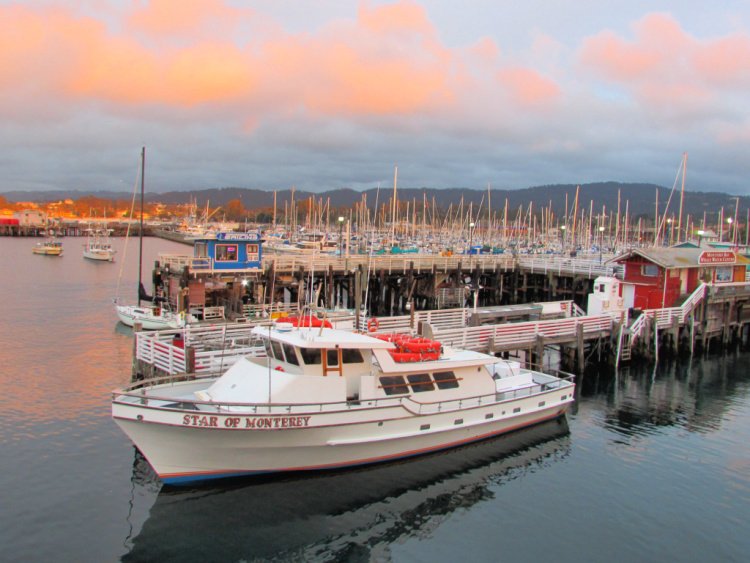 I hope you have enjoyed this post and find it useful. I had tons of fun writing it and I'm thinking about doing the route again. See you in the road!
More of California
Los Angeles Ultimate Bucket List
Weekend Getaways from Los Angeles
Ultimate San Diego Bucket List
150+ Places to Go in Orange County
Places to Visit in Santa Barbara
What do you think about this Los Angeles to San Francisco Drive? What would you add?
If you enjoyed this post, remember to share!
Pin "Los Angeles to San Francisco Drive" for later!